Do you want to craft a long gown from your Ankara fabric and don't have an idea of where to start or what to make? Then this post is for you.
For some, long gowns might be a little unusual while for some it is permissible. Allow us at thrivenaija to inspire you with our unique roundup of the most adorable long gown styles we've found on Instagram.
We hope you like these Ankara long gown styles as much as we do.
Remember to follow us on Instagram @thrivenaija and tag us using the hashtag #thrivenaijastyle.
1. Loose Neck Sleeveless Gown With Pockets
One of the long gowns that have been in trend for a while now and would continue to be is the gown above, very casual and right for simple outings, the style can also be made more elaborate by adding more designs to it.
2. Tub Gown With Attached Bow
Lot's of female-like tub gowns that are comfortable and not overly revealing, this is a style you can easily sew for weddings that are in a hurry, another design can also be incorporated into it to make a different style.
3. Off Shoulder Net Sleeve Mermaid Gown
Time to add some glamour to your long gowns, turn those boring gowns around a little and do something different and beautiful like the style above, it's classy and splendid for all elaborate occasions.
4. One Hand Sleeve With Off Shoulder And Material Wrap
Image: @irene_amara1 // InstagramAnother trending long gown to add to your wardrobe is this style above, it's gorgeous, more interestingly, you can wear it for casual and elaborate outings.
5. Two Strap Sleeve With Split
Stunning is the right word for this style, it is also comfortable and you can easily hit the dance floor at an occasion without further ado.
 6. Off Shoulder Maxi Ankara With Pockets
Maxi gowns are very interesting styles to use for all occasions and that's not all, there different ways you can even make your maxi gown look, all you need to add to this maxi Ankara style us some confidence.
7. Round Neck Ankara Style With Puff Sleeves
Another style that won't take your tailor forever to sew is the style above, a simple but stunning style you can pull off with confidence.
8. Ankara Fashion Tub Style
If you like a little bold and daring in your style then you might want to take a second look at this. We must admit this style is fabulous and obviously trendy.
9. Maxi Ankara Gown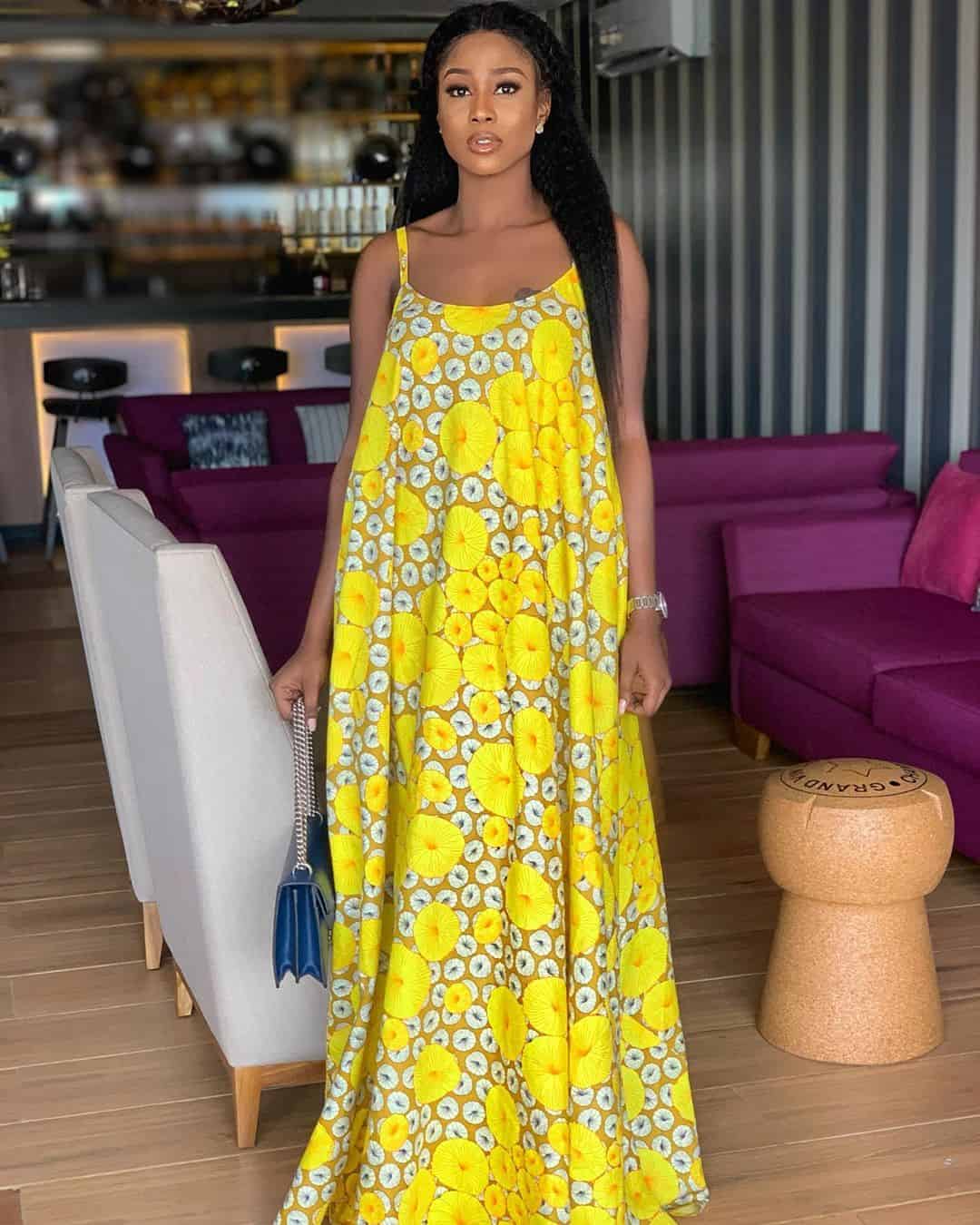 We just can't stop admiring maxi gowns and here is another one that should spark some interest. A nice style for Sunday service.
10. Waist belt Plus One Hand Gown
Everyone should get a chance to rock what is in trend and this Ankara gown is one way to start.
11. Omotola Sexy Split Gown
This is a series of wow rolled in sexy, as a real Omotola sass added to it.
12. Net Shoulder Gown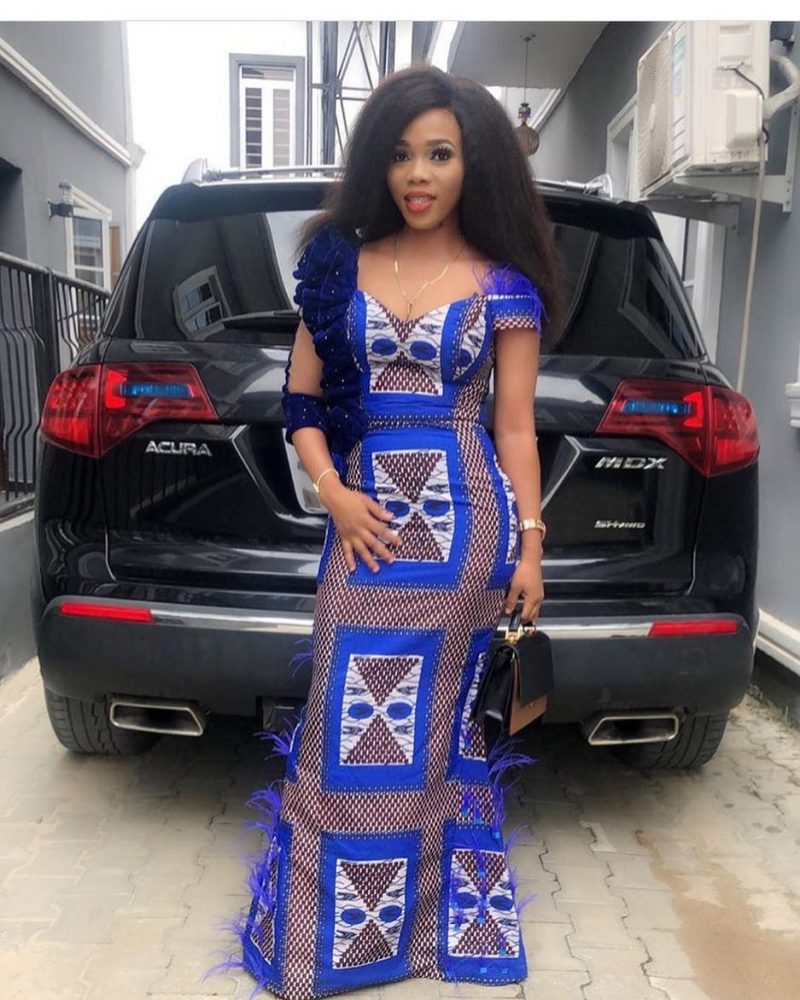 This gown has a sweet appeal to it.  A soft and interesting combination to wear to any occasion of your choice.
13. Split Gown With Steps
Love sassy with attitude? This definitely compliments it.
14. Strapless Tub Gown With Or Without Net
Are you bold and have some spark to rock this gown? This fabulous tub gown is exactly what you need to get your designer to make for you.
15. Straight Side Split
There are just many amazing ways to put split in a gown and this is just one of those. it's simple yet elegant and if I must say this is rocking my fashion boat soon.