26. Flay Short Gown With Choker Neck
With or without the belt, it still looks beautiful and perfect for any outing,  created to suit all designers and fashion models alike.
27. Short Gown With Collar
This is one outfit we don't need to say much comment on, as the beauty and class are more than obvious, really fashionable.
28. Ankara Gown With Button Up Collar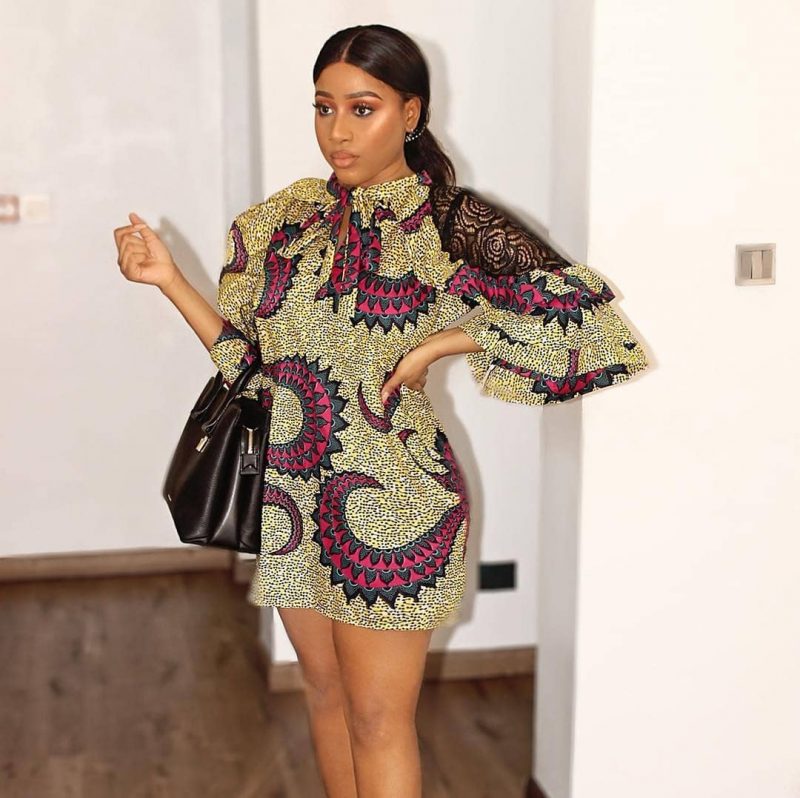 Stylish and very presentable as well, perfect for all who likes it bold and sweet.
29. Bubbly Ankara Short Gown
Spark up your 2019 short Ankara collection with this simple but fascinating bubbly gown.
30. Front Split Short Ankara Gown
Do you have a fondness for a front split? Then you should try rock this.
31. Blazer Shirt Ankara Gown
Get it all together in this blazer Ankara gown.
32. Two Tiny Hands With Flay
You might want to spice up your Ankara with not one but two tiny hands.
33. Simple One Hand Cutting Net
When you speak of elegant, you can relate it to this amazing straight yet fabulous short gown.
34. Simple And Chic Short Gown
Classy and very intriguing, this should definitely give you the inspiration you are looking for.
35. Tonto Dikeh's Short Blue Gown With Big Bow tie
She's a king! That makes rocking this simple short gown effortlessly easy for her. This simple style is suitable for any and almost all occasions.