Your skin needs pampering all the time, moisturizers are perfect for that job. Oily skin you have there? These are the best moisturizer for oily skin at this time, according to Amazon.
Skin experts recommend using a moisturizer that works well with your skin type; even oily skin needs moisture too!
Read this article to the end to find out why and also determine which of our 10 best moisturizers for oily skin that suits your skin needs.
Is moisturizer good for oily skin?
For oily skins, moisturizer might not sound like a good idea and this might sound a little bit confusing but dermatologist has made it know that moisturizer is much needed for oily skin.
Moisturizer is often considered an enemy to oily skin because some most moisturizing products have oil has part of their formulating ingredients but there are some moisturizers that are mainly formulated for oily skins and those are the ones you need to stick to.
Oily skin moisturizers keep the skin hydrated, it removes dirt and the excess oil that builds upon the surface of your skin. Always apply an even layer of moisturizers and try not to go overboard with to avoid your skin sensitive reaction to it.
Should you moisturize if you have oily skin?
Most people with oily skin assume that using a moisturizer will make their skin greasier, well, this is quite the opposite of what actually happens. The skin produces more oil to keep itself balanced when you skip moisturizing.
For this reason, a moisturizer helps prevent your skin from producing excess or unwanted oil.
How do I choose a moisturizer for oily skin?
Dermatologists recommend that you chose products that have a higher ratio of water to oil.  The lotion has less oil and contains more water compared to creams.
Lotions are, therefore, a perfect choice for oily skin. Water absorbs faster than oil in this case a lotion is likely to be quickly absorbed into your skin than a cream.
Always look for a product with ingredients that are known to reduce skin greasiness. Use products that contain a high amount of silica which is a great oil- absorbing compound.
What are the best moisturizers for oily skin in 2020?
The market is full of products screaming 'oil-free'' do they really work? This guide will spare you time and eliminate your chances of buying the best moisturizer for your oily skin than getting the wrong product.
Image
Title
Price
Prime
Buy
Kiehls Ultra Facial Oil-Free Lotion

Prime

Eligible

Buy Now
Lotus Herbals Alphamoist Alpha Hydroxy Skin Renewal Oil Free Moisturiser

Prime

Eligible

Buy Now
Neutrogena Oil-Free Daily Facial Moisturizer for Sensitive Skin

Prime

Eligible

Buy Now
Clean & Clear Advantage Acne Control Face Moisturizer

Prime

Buy Now
Sebamed Clear Face Care Gel with Hyaluronic Acid Aloe Vera

Prime

Eligible

Buy Now
Forest Essentials Light Day Lotion Lavender & Neroli SPF25 (40ml)

Prime

Buy Now
Khadi Natural Ayurvedic Herbal Aloevera Green Gel

Prime

Eligible

Buy Now
e.l.f. Skincare Skin Care (Daily Hydration Moisturizer)

Prime

Buy Now
CeraVe Facial Moisturizing Lotion AM SPF 30

Prime

Eligible

Buy Now
Neutrogena Hydro Boost Hyaluronic Acid

Prime

Eligible

Buy Now
Prices pulled from the Amazon Product Advertising API on:
1. Kiehl's ultra-facial oil-free moisturizer
Click Here to Get it On Amazon Now
This Kiehl's facial moisturizer is an excellent pore-minimizing lotion that is also greasy-free. It contains Amazonian white clay that highly minimizes the appearance of your enlarged pores without dehydrating your skin.
The moisturizer is totally refreshing and leaves your skin clean and soft.
It comes in a tight tube that allows you to travel freely without worrying about spillage. The product is also priced on the lower side so that you enjoy its best without breaking the bank.
2. Lotus Herbal Alpha moist Alpha Hydroxy skin renewal oil-free moisturizer
Click Here to Get it On Amazon Now
This lotus oil-free moisturizer contains alpha hydroxyl compounds extracted naturally to help maintain your skin's youthfulness. The moisturizer will give you a vibrant and radiant looking skin while at the same time keeping that annoying shine away.
The grape and aloe vera extracts are rich in antioxidant compounds that will fight any acne-causing bacteria. You will love the fact the oil quickly absorbs into your skin providing you with long-lasting radiance.
The oil does not contain any parabens and is therefore safe to use even on sensitive skin.
3. Neutrogena oil-free moisturizer
Click Here to Get it On Amazon Now
The Neutrogena oil-free moisturizer is dermatologically tested and found to be safe for use on acne prone skin. Besides, it contains an SPF of 15 to give you that long-lasting sun protection that you deserve.
The moisturizer keeps your skin moisturized throughout the day. It contains no alcohol or parabens so you should not get worried in case you have sensitive skin.
It comes in a travel- friendly pack with a pump that can be locked to keep bacteria away. We love the fact that it is fairly priced and just a little goes a long way.
4. Clean and clear skin balancing moisturizer
Click Here to Get it On Amazon Now
Clean and clear skin balancing moisturizer claims to hydrate your skin without leaving it greasy and shiny. It contains salicylic acid to deal with emerging pimples and blackheads. Your skin should look younger and vibrant with regular use of this cream.
The cream is in a travel –friendly package with a nozzle and flip cap to keep its content bacteria-free.  Clean and clear skin balancing moisturizer is fairly priced and gives you the value of for money.
5. Sebamed clear face care gel
Click Here to Get it On Amazon Now
Sebamed clear face gel is undoubtedly one of the best moisturizers for acne-prone skin. It contains hyaluronic acid that aids in thoroughly hydrating your skin while its panthenol compounds work to heal and improve the appearance of scars.
The moisturizer contains aloe barbadensis that helps calm irritated skin.
The gel keeps bacteria away from your skin throughout the day thanks to its anti-microbial extracts. It contains no parabens,  alcohol or perfumes that can causes allergies to sensitive skin.
6. Forest essential light day lotion lavender and neroli
Click Here to Get it On Amazon Now
The forest essential oil-free moisturizer is lightweight to keep your skin grease-free all day long while leaving it soft and radiant.
The moisturizer has an SPF of 25; its Yasada Bhasma is a natural sunscreen.
The Gokharu and ashwagandha compounds in the moisturizer are great in neutralizing free radicals which may lead to premature aging.  The moisturizer has a pleasant fragrance to keep you smelling great throughout the day.
The forest essential lightweight lotion is priced on the higher side and may irritate sensitive skin.  It is a great moisturizer when you have a coin to spare.
7. Khadi natural herbal aloe vera cream
Click Here to Get it On Amazon Now
This moisturizer helps fade spots and scars while controlling your skin's oil at the same time.
It also lightens your skin and chases away dullness in due time. Its natural ingredients help to improve your skin texture with regular use.
We recommend this oil-free moisturizer for individuals with acne-prone skin or those wanting to fade scars and spots.
8. E. L. F daily hydration moisturizer
Click Here to Get it On Amazon Now
The E.L.F daily hydration moisturizer deeply nourishes the skin and leaves it subtle thanks to its lightweight formula. The moisturizer perfectly seals in moisture to help improve your skin's texture within a short time.
It contains jojoba, cucumber, aloe vera and vitamin E that are excellent anti-oxidants. Anti-oxidants help reverse the skin's aging process and any damage caused by chemicals and ultraviolet suns rays.
We love the product's calm scent and travel-friendly packaging. It is fairly priced and you will always get value for your money.
9. Cera Ve A.M facial moisturizing Lotion SPF 30
Click Here to Get it On Amazon Now
This Cera Ve moisturizer contains naturally occurring fats and hyaluronic acid that helps clear white patches on the skin fast. This moisturizer works well on oily acne prone sensitive skin. It hydrates the skin without leaving it greasy and shiny.
Niacinamide is a vitamin B3 compound that works perfectly to protect the skin's natural barrier.
This is a perfect moisturizer for keeping your skin protected from the harsh weather, its SPF of 15 makes it an ideal lotion wherever you are.
10. Neutrogena Hydro Boost water gel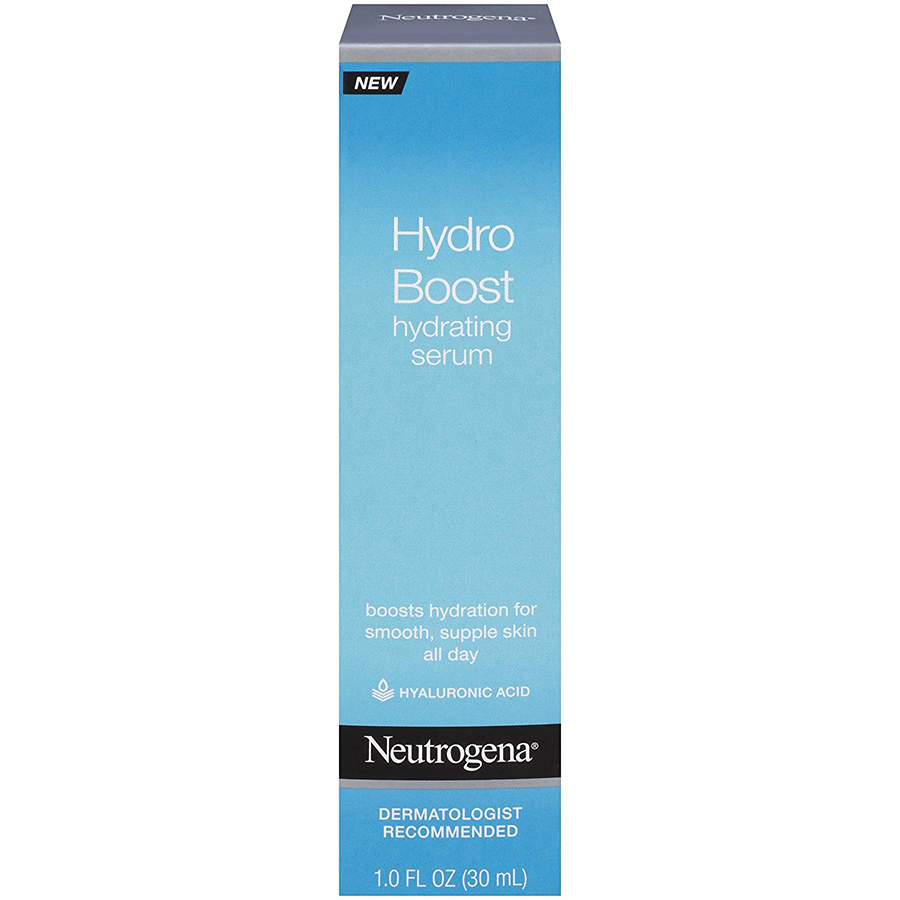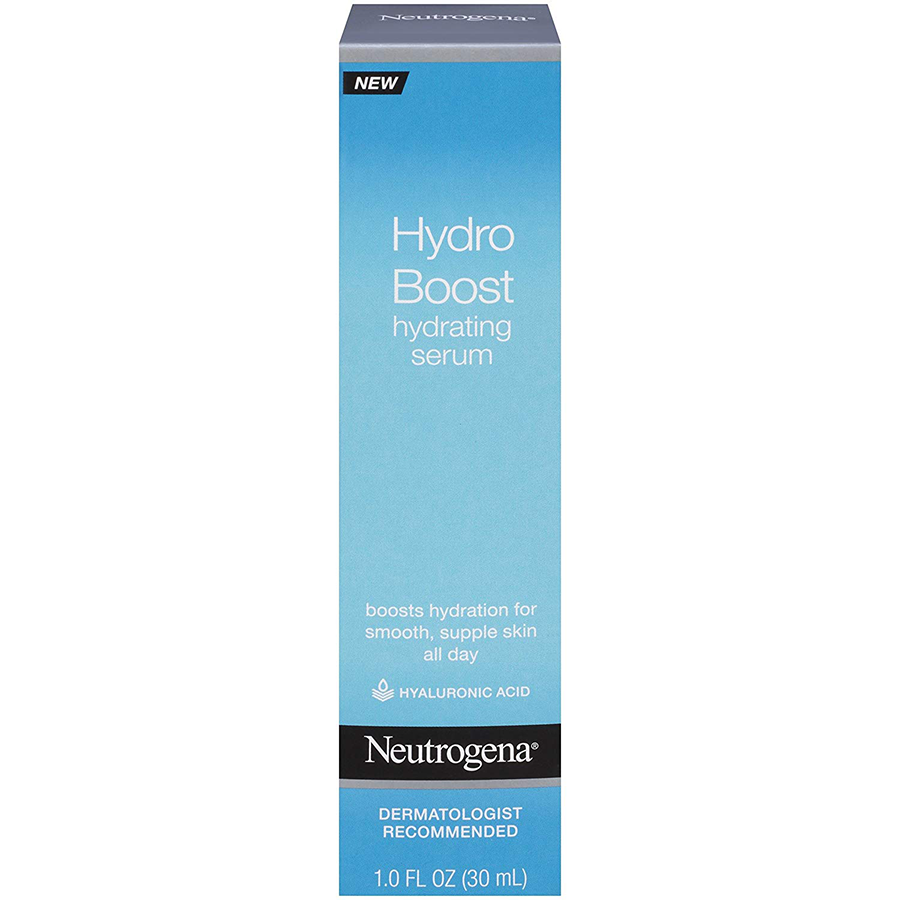 Click Here to Get it On Amazon Now
Neutrogena's hydro boost water gel is different from all the other oil-free moisturizers in our list. It is easily one of the best moisturizers for oily skin.
The product is a highly absorbable gel that is made of hyaluronic acid which is perfect for oily skin.
The gel is available in two formulas one without sunscreen and another containing sunscreen. The moisturizer's special serums are absorbed quickly into the skin for that smooth glowing skin.
This formula won't clog your pores and will quickly deal with any sign of premature aging such as age spots.
Over to you
There is no excuse for skipping a moisturizer during your skincare routine.
We feel confident that you will get a moisturizer that works for you in our list of the 10 best moisturizers for oily skin. Happy shopping!
Let us know in the comment form below if you've tried any of these oil-free moisturizers in the past and your experience with it.