Did you know that some specific foods can do amazing things for you when you eat them? For example, there are memory boosting foods, foods that soothe menstrual cramps, foods that reduce bloating and flatten your belly and now here's a list of nine foods that boost your libido.
It's not uncommon to see partners complain about their inability of their spouses to satisfy them. However, there are a number of ways to boost your libido and improve your performance in the bedroom.
If you are really disturbed about your performance in bed, I think it's high time you started eating these passion-inducing foods to boost your libido.
1. Oysters
Oysters are classic aphrodisiac which earned their sexy food reputation on account of symbolism and luxury. Their taste, shape, texture all suggests all things female.
Oysters are rich in zinc content, a mineral that elevates testosterone level while simultaneously boosting growth factor hormone.
These hormones are responsible for muscle growth (stamina) and physical performance (both in and out of the bedroom).
Research study shows that deficiency in zinc cold lead to infertility caused by low testosterone levels. Theses slimy creatures offer a great source of zinc to help blood flow to the genital organs in both genders.
Watch Us On YouTube
2. Eggs
Whether poached, scrambled or fried eggs, they are can boost your performance in bed. The proteins in eggs are described as a complete protein.
This protein can boost energy and focus – two things you need for optimal performance.
They are also a good source of amino acids which helps in combating certain types of ailments such as erectile dysfunction.
In addition, they are a rich source of vitamin B6, which helps balance your hormone levels and regulate libido.
3. Figs
Nutritionally, figs offer a number of health benefits. They are packed with minerals like calcium, iron, potassium and zinc.
Magnesium is a very important mineral needed for the production of hormones like androgen and estrogen that have some control over your libido.
They also contain essential amino acids that increase the production of nitric oxide, which is important for vasodilatation and increases blood flow to all parts of the body.
4. Nuts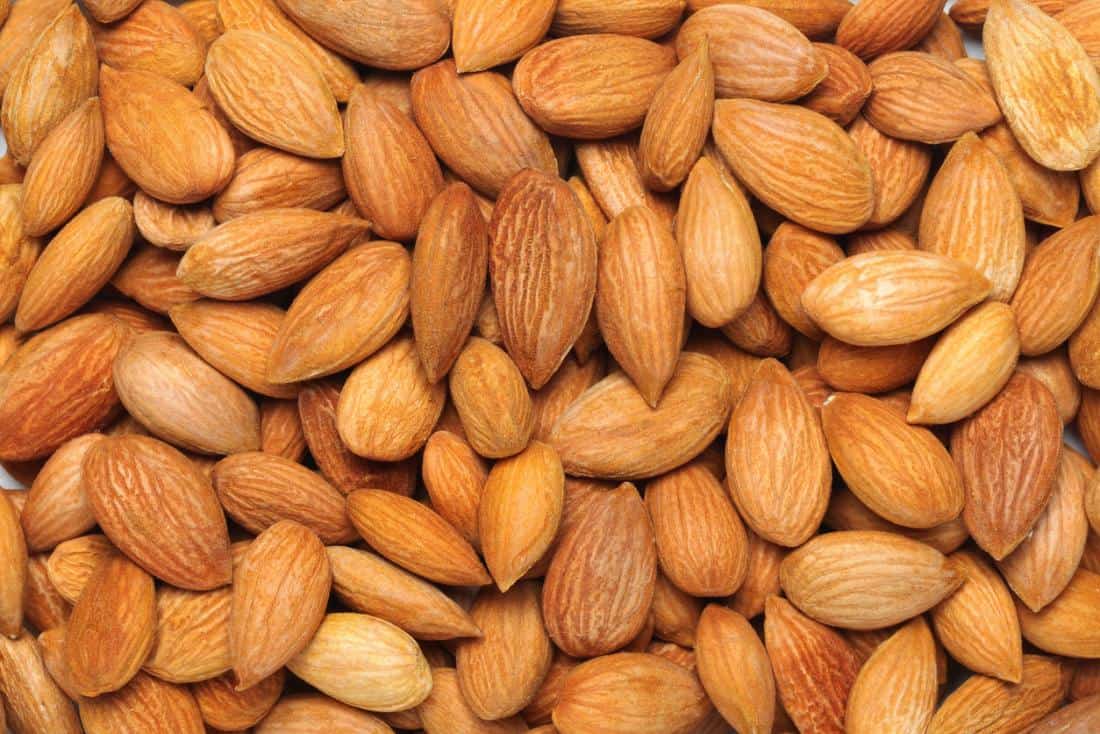 Nuts like Pistachios, peanuts, almonds and walnuts boost sexual stamina.
These nuts are rich in L-arginine – an amino acid which is the building block of nitric oxide – a naturally occurring gas responsible for expanding blood vessels, thereby increasing blood flow for a proper erection.
In addition, these nuts are a rich source of omega-3 fatty acids which helps in $exual response by raising dopamine levels that trigger arousal.
5. Watermelon
This summer fruit is can exert the same effect as Viagra.
It contains lycopene, citrulline and beta-carotene all found to naturally relax blood vessels and improve circulation to certain areas of the body while reviving your libido.
Here's 11 more health benefits of watermelon and why you should eat it often.
6. Avocado
Believe you me, to have a good $exual performance, you will need to spur up your libido and a good amount of libido.
Avocados sound like a perfect solution as they are loaded with healthy monounsaturated fats, libido-boosting vitamin B6, folic acid and vitamin E, which have antioxidant properties and ability to increase oxygen and blood flow to all areas of your body.
Avocados are more than just foods that boost your libido, These are 23 more health benefits of eating avocados.
7. Bananas
Bananas are loaded with potassium which helps counteract the effects of sodium in the body.
Foods high in salt diminishes blood flow to the genitals, making it difficult to reach orgasm. So, you need to consume more of bananas to checkmate the effects of these foods.
8. Sweet Potato
These starchy roots vegetable gets their rich orange color from beta-carotene, which supports vitamin A – your body's infertility-fighting vitamin.
Due to the fact that they are sweet, they contain vitamin C which produces anti-aging collagen, energy-boosting iron, and potassium, which is potent in fighting hypertension (a risk factor for erectile dysfunction).
Take this delicious veggie before bedtime, you are sure to testify in the morning.
9. Chocolate
Chocolate is a very potent libido booster.
This is because it increases the secretion of both serotonin and dopamine levels in the brain, making us happy and lowering stress level – both "mood" boosters if you know what I mean
Also, there is another theory that cocoa increases blood flow through the arteries and relaxes blood vessels – sending enough blood to the genitals.
When it comes to performance in bed, chocolate is never a bad thing.
With these foods listed above, you should be able to boost your libido for a better performance. Also reduce your sugar intake and alchohol consumption.