26. Shoulder cape Penciled Gown
It is true what they say that fashion is what you buy and style is what exactly you do with.
27. Bow Tie Long Puffsleeve Plitted Edges Gown
Looking for a classy way to show up for a wedding event then this another go to gown,  simply unique.
28. Crossed Strap Mini Two Layers Gown
This is yet another simple but classy Ankara outfit for my owambe party rockers for those who are not the gele type this is for you but for those who like the gele trust me it won't change a thing about the style but instead add a lot of sauce to it.
29. Three Layers Long Sleeve Short Gown
This Ankara style is filled with class also very easy for a designer to get a hang of it.
30. One-Sided Shoulder Cut Flare Gown With Belt
Best Outfit suitable for all kinds of events and occasions, beautiful, elegant and classy.
31. One-Handed Laced Up Long Gown
Ankara styles like ths one deserves more attention more than it gets, it has always been in trend and considered a very comfortable style especially if you like it conservative but classy, it is practical and suitable for all kinds of occasion, you can easily add your own form of design to it.
32. Long Sleeve Short Gown With Net Frock
Simple and elegant is the new word for ankara styles and you can get just that from this style.
33. Off Shoulder Free Gown
Off shoulder ankara style have always find a ways to win every Ankara lover's heart and her is another style to add to that click.
34. Raglan Blouse With Skirt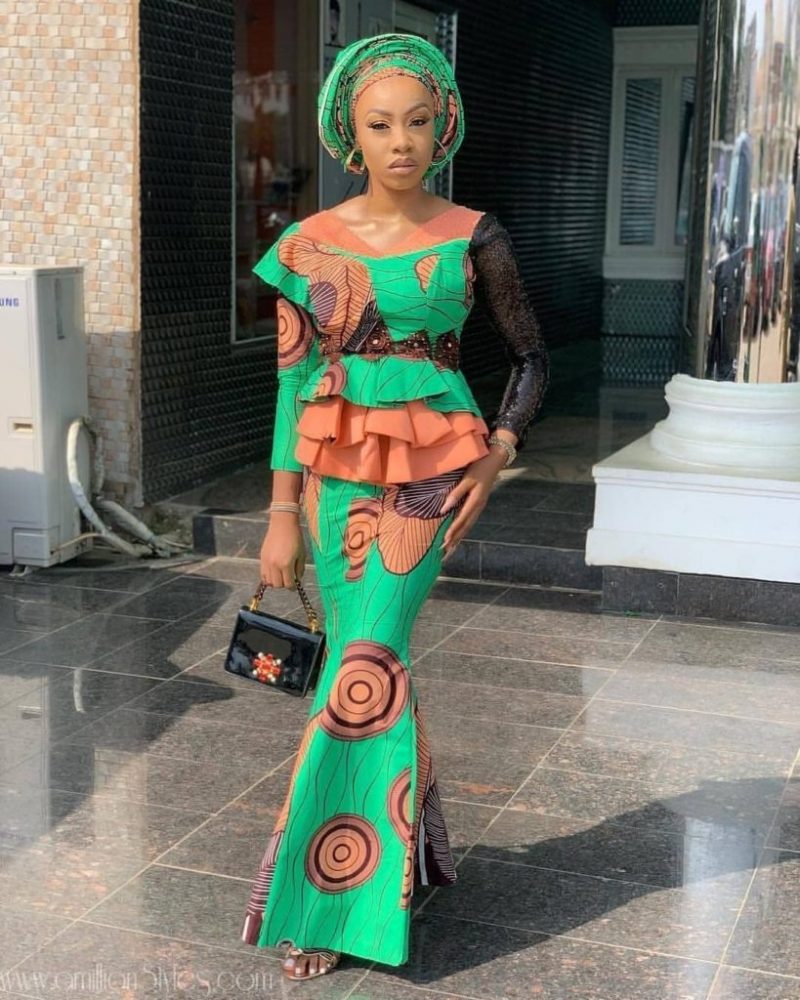 Just as there is a raglan sleeve so also is a raglan blouse, designed for those who find conservative styles more comfortable.
35. Mini Akara Gown With Puff Layer Sleeve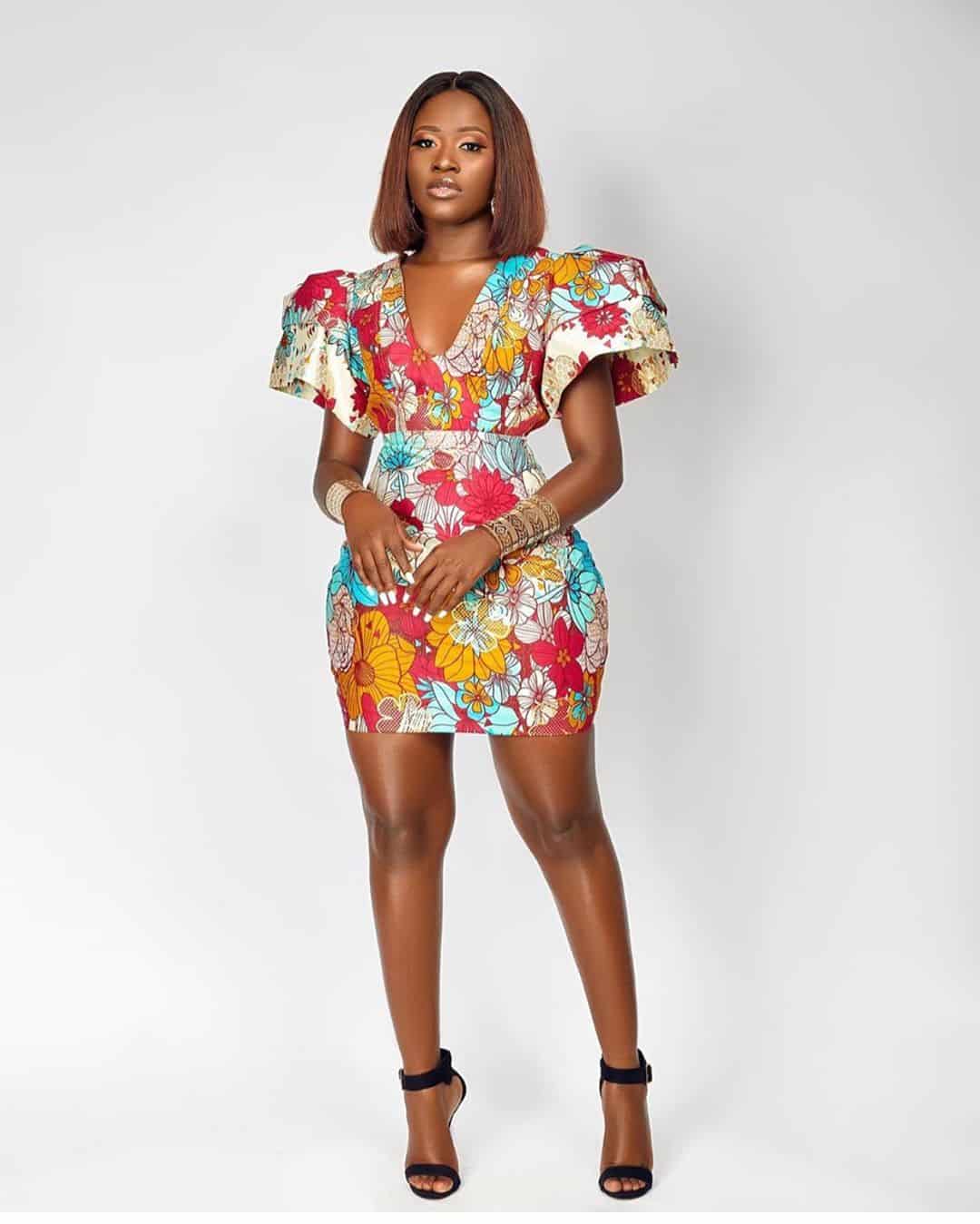 One of the most trending form of Ankara is a bold sleek style just like the one above, we love how classic and simple the style is.
36. Fulani Jumpsuit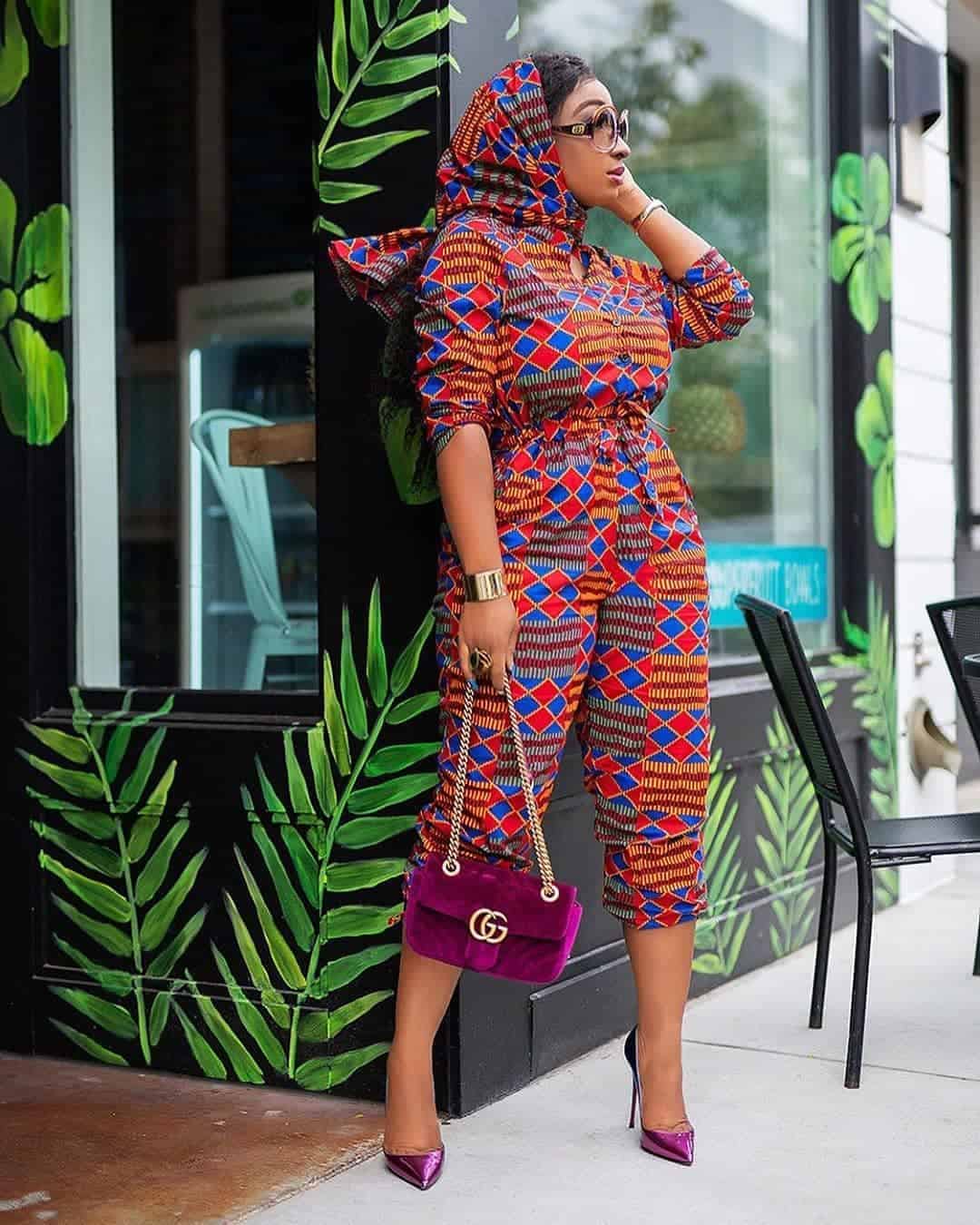 Chicama have always been known to step out in class and style and this also extends to her Ankara design, the jumpsuit is rare style combination you can't help but love.
37. Asymmetric Gown
We are completely in love with a style lioke thios, it's hot and in trend just like an Ankara style should be, the frock added more sauce to the look.
38. Micro A-line Gown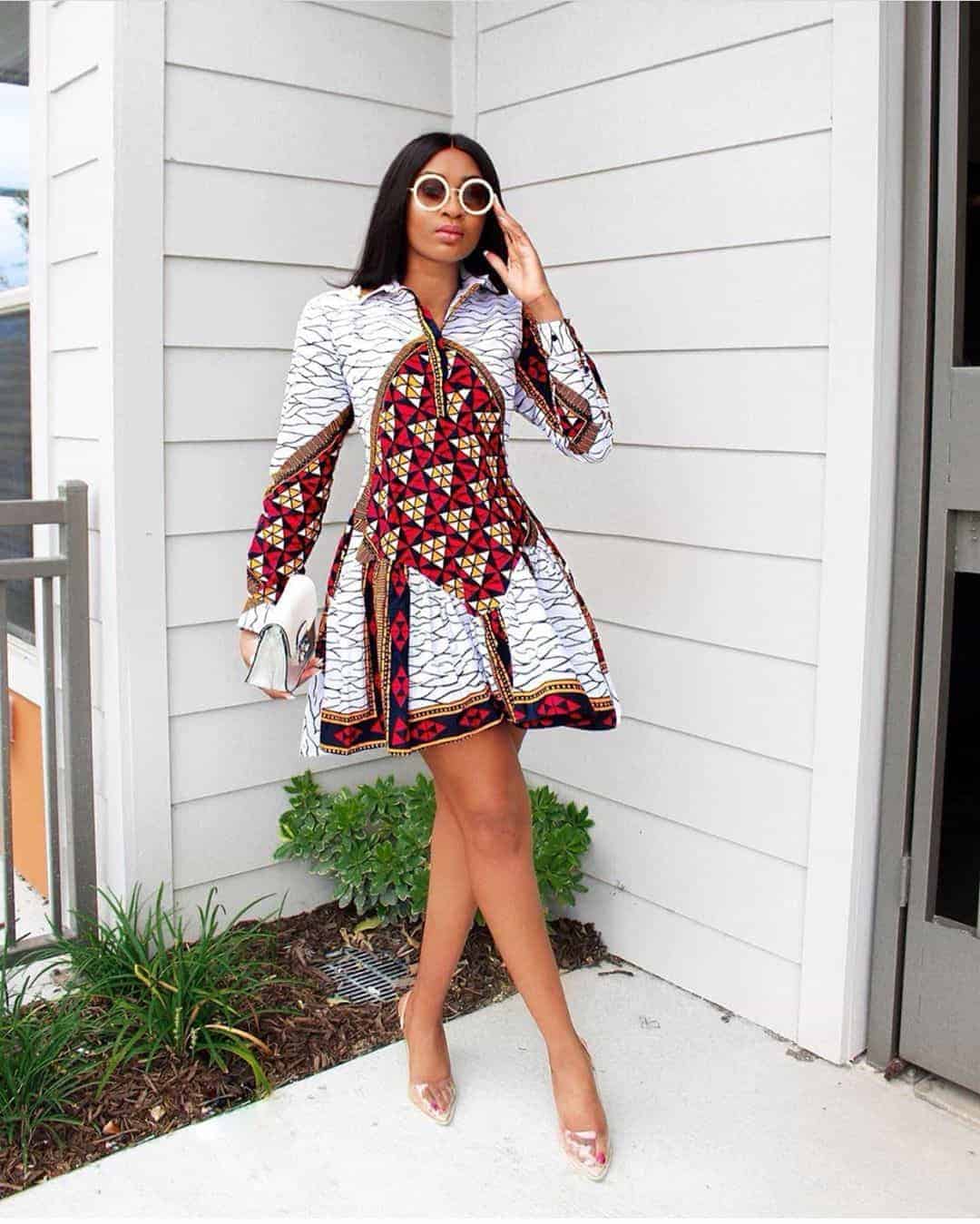 With a style like this, you need not worry about how to match it, it goes well with practically any foot wear, effortless and beautiful.
39. Old School Trouser With Office Shirt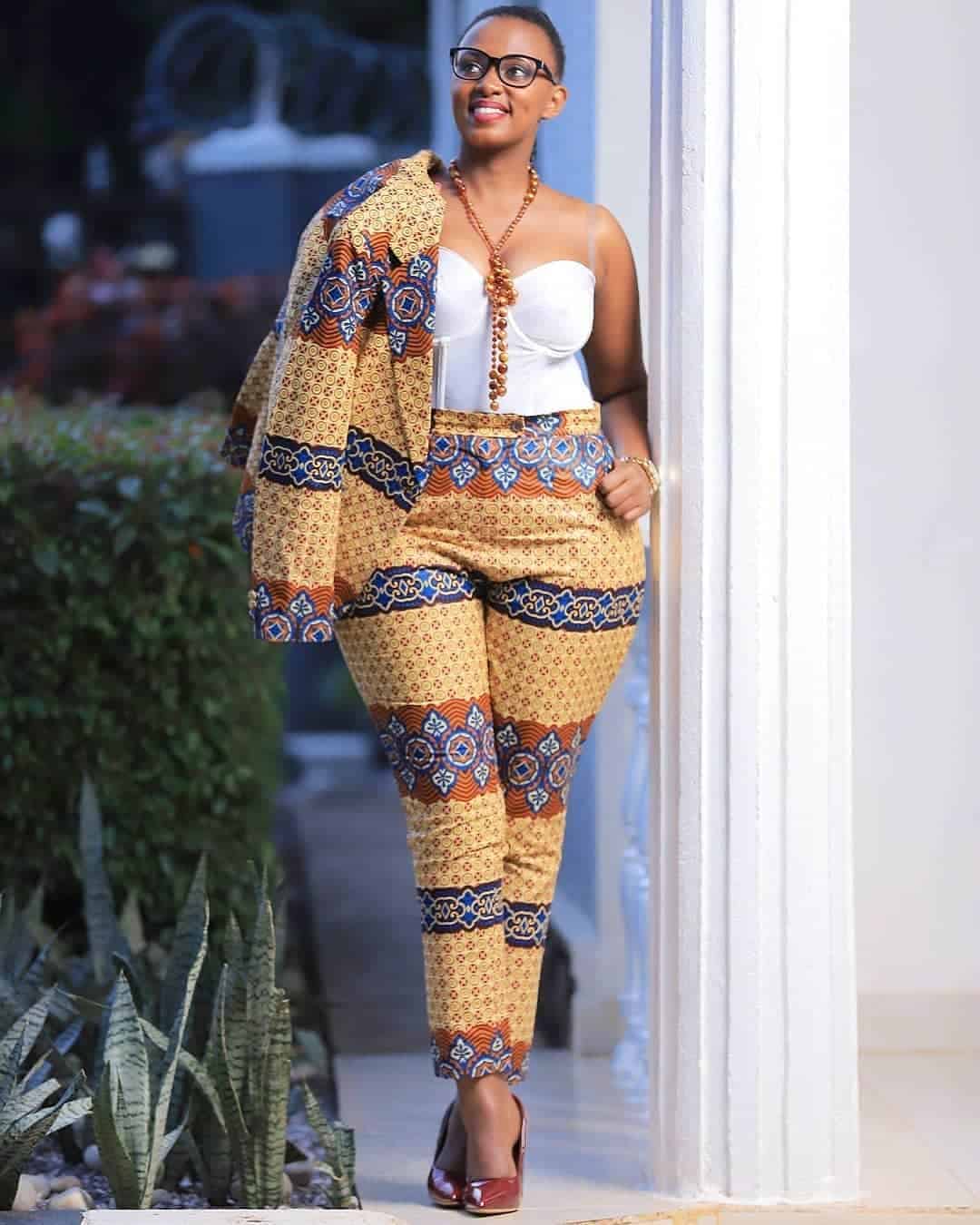 With a style like the one above, you can change the whole fashion game at your work place on a friday, classic and perfect for a chic.
40. Material Infused Gown
An exotic style with all the glamour and c;lass an Ankara style needs to have.
41. Shorts And Long Sleeve Shirt And Jacket
Nothing stops you from stepping out in class and one of the best ways you can do this is with your Ankara styles, simple and elegant.
42. Deep Neckline With Fringe Frock
The style above can be simply referred to as glamorous and casual at the same time, you can go practically anywhere with a style like that.
43. Stylish Sleeve Raglan Gown
To look like a boss, you need a style that is up to the task and we have just the right Ankara style to get that done, this would change anyone's look.
44. Crop Top With Boot Cut Trouser
Another simple style that would change your look totally, it's not that difficult to sew if you have the right tailor working on it.
45. Pocket Jumpsuit With Flare Sleeve
A one-piece jumpsuit can never be refused and not even one that looks like the style above, it's beautiful and simple which makes it even more fantastic.
46. Cross V-neckline With Deep Split
You can't go out of reasons to go out with a style like that, it's elegant and fascinating and also you do not have to worry about overdressing, it's casual enough for a simple event. The style can be called unique and stylish, a new trending style for 2020.
47. Half Body Blazer On Jumpsuit
Tired of skirts, gowns, and altogether boring styles? Here is a style that makes all the difference and a new trend you can't say no to, you would surely find something to love about the design from the one-piece style to the blazer jacket.
48. Spandex Crop Top With Layered Skirt
If you did like to go for a bold flattering style that you can easily re rock for a simple event or Ankara style suitable for summer then they style above is just what your tailor needs to get sewn for you.
49. Stylish Ankara Gown
Everything is just right with this style, nothing overboard and serves all kinds of purpose, from an evening gown to Friday wear at the office.
50. Short Flare Gown With Raglan Sleeves
Looking for short gowns that are classy with no frills? Look no further, this might the style you are looking for.
Continue reading for the latest Ankara styles we've curated for you 👇