36. Funky Sleeves With Fringe Wraps
Funky sleeves are always beautiful and if you have a flair for fringes we say have your designer working on this style as soon as possible.
37. Long Tub Dress With Layers
This is absolutely gorgeous and worth gracing a wedding with and we think it won't be such a bad style to wear to a cocktail party either.
38. Straight Gown With Long Sleeves
You might want a little change from something dramatic, you just want simplicity and comfortable, here is a style that offers both and will still serve as attention-worthy at any occasion.
39. African Dansiki
Exceptional style to sew with Ankara, the style is a true African style, looks like it represents African in culture and taste in design.
40. Skirt And Blouse With Edges
This is mouth-watering, right? apart from the cutting edges designed at the hand of the blouse, even the split and the off-shoulder is rocking it.
41. Short Gown With Flappy Hands
Elegant and glamorous and definitely party rocking dress.
42. Ankara Pattern With One Hand
Hot, Simple and Sexy. this is a simple but unique style, can't help but look chic while rocking this.
43. Sexy Tub Ankara With Puff Hands
Don't you just love how classy this gown looks? Surely designed for those who love sexy and hot.
44. Off Shoulder Ankara Jumpsuit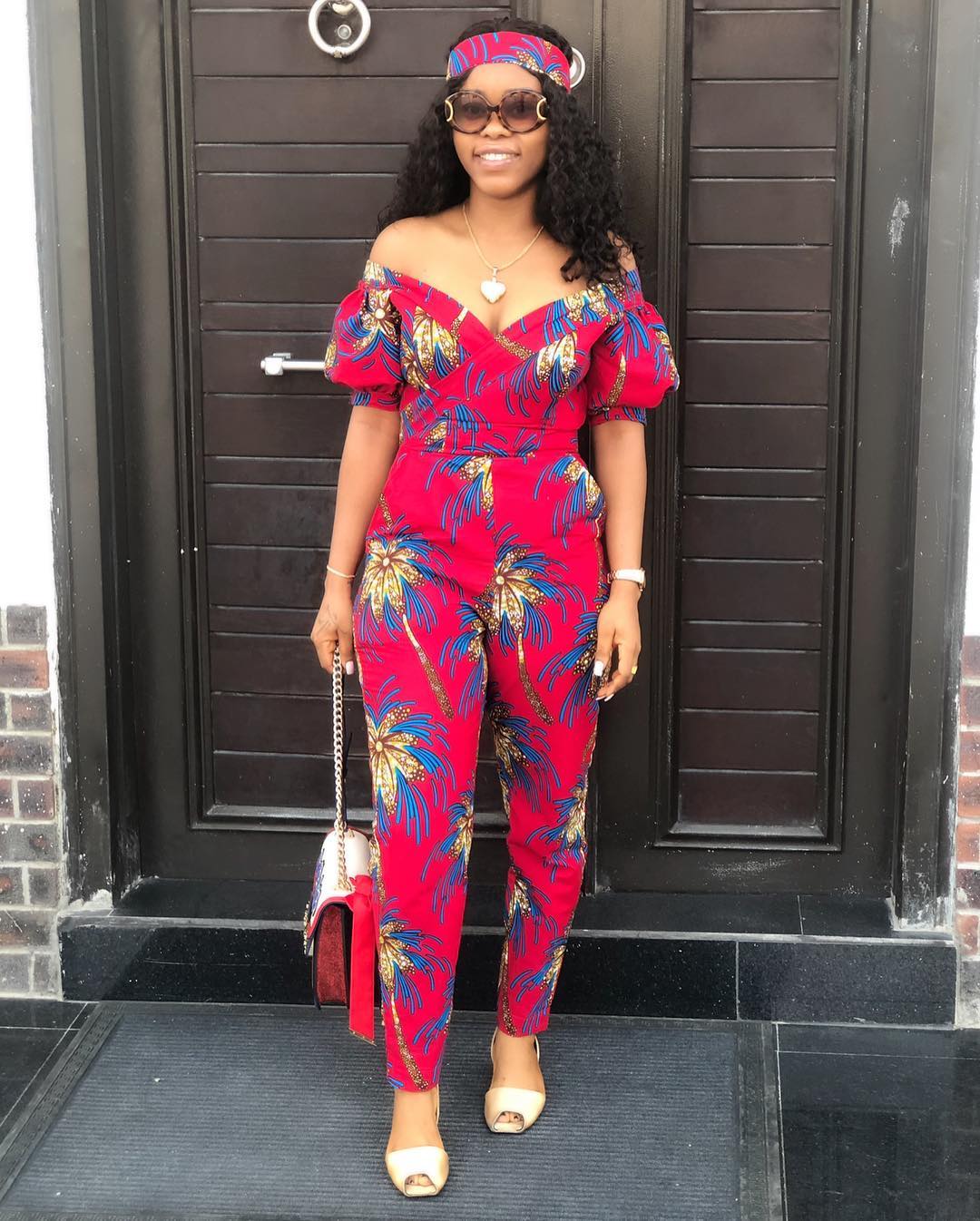 This is a jumpsuit with our lovely Ankara to give it a fabulous unique appeal.
45. Flappy Hands In Simple Gown
This is simple yet fashionistic, with or without the belt it will still give a desirable and trendy reaction.
46. Tiny Straps With Flays
This is a short, simple yet elegant flay gown. It is comfortable and any figure can rock it.
Continue reading for the latest Ankara styles we've curated for you.