Have you decided to take the plunge and go for a short hairstyle? And you've decided to go for a low maintenance short haircut, you'll find many ideas in this post.
Here is the perfect place to get your short style inspiration from, we figure you need the low maintenance short haircut to make styling easy and make it simple to maintain.
Everyone comes with a different face and hair texture so you need to get a short haircut that suits your face and easy to style with your kind of hair texture.
The idea behind short haircut is to be comfortable and alter your look so do not be convinced otherwise by believing it gives a boyish look, the perfect haircut will have you looking classy and feminine.
Lots of celebrities make the short haircut look even more fabulous and you can do that too or even better, short haircut even look more appealing and fun in colors and there are some amazing styles to buttress that.
20 Hottest Low Maintenance Short Hairstyles
In case you have been told that short hairstyles are not feminine, the styles below will convince you that short hairstyles can be made to look and feel as feminine as you want.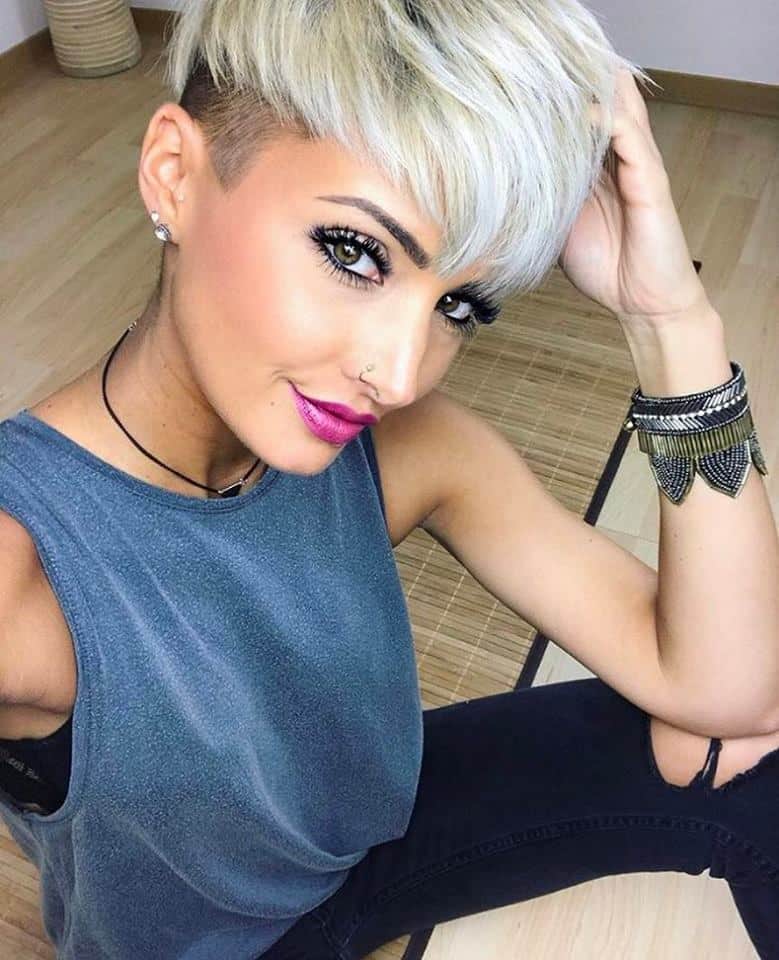 This is practically for very short hair cut and you might need some added spunk to pull it off, very feminine and superb for the bold and daring. The gold sure gave some spark to it but we are sure black can make it look even more interesting.