Looking for simple and natural ways to get rid of pimples naturally without using some fancy expensive creams? This might be it.
Most of the conventional treatments for skin breakouts can be expensive and often times have undesirable effects like itching, redness, and irritation. Many home remedy might help improve the break out of pimples on your face and prevent it as well.
Pimples is a very common skin irritation across the world in both teenagers and adults respectively and although many have stopped caring so much about it but might still seek natural remedies for it.
Common causes of pimples include stress, hormones (puberty), hygiene, diet, and some other issues.
Here are some simple natural remedies you can try at home to get rid of pimples.
1. Treat With Tea Tree Oil
This is an essential oil that is extracted from a small tree native in Australia. It is well known for its ability to combat bacteria and help reduce skin inflammation.
Tree oil inflammatory properties help reduce the swelling and redness of pimple and when used constantly, helps prevents any future breakouts that might occur and as the saying goes "Prevention is better than cure.
Tree oil is a very powerful anti-bacteria, so make sure to always dilute it before applying.
Here's How to Use Tea Tree Oil to Get Rid of Pimples
Mix 1 part of tea tree oil with 9 tablespoons of water to dilute it or you can add it to your cream or gels.
Dip a cotton swab into the mixture and apply it to the affected areas.
Moisturizer can be applied if you so desire
Make sure to do this twice in a day to get the desired result
2. Honey And Cinnamon
Honey is as old as time itself but it still has its efficiency.
Combining honey and cinnamon is an excellent source of antioxidant. These antioxidants help retain the skins glow and help reduce the chances of pimples breaking out considerable.
How To Apply Cinnamon At Home
Mix 2 tablespoon of honey with 1 tablespoon of cinnamon to form a paste.
Apply the paste to your face and leave to dry for 15-20 minutes. It forms a mask on the

 face

Afterward, wash your face preferably with warm water and pat your face dry.
3. Use Aloe Vera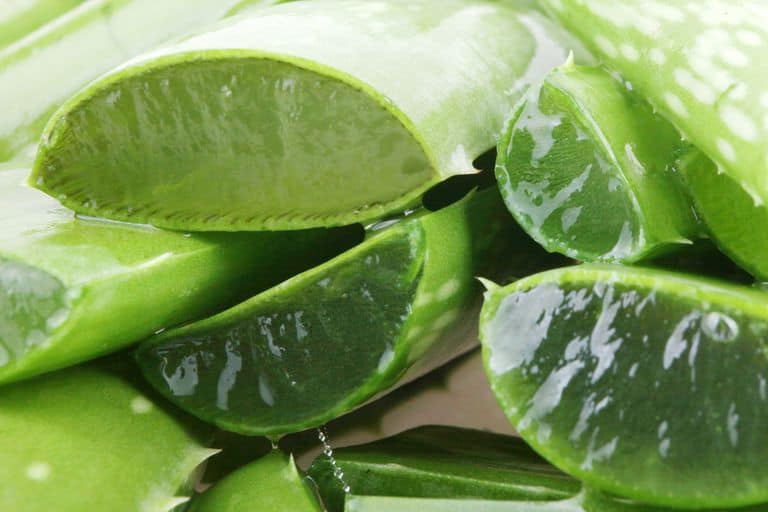 Aloe vera is a natural anti-bacterial and also helps reduce skin inflammation, it can help prevent the break out of pimples.
Aloe vera contains a lot of water which is an excellent moisturizer for the skin. It is also suitable for a lot of skin types due to the fact that it is a natural plant that produces a clear gel for all skin types.
How To Use Aloe Vera to Prevent Pimples
Remove the gel from the aloe vera plant
Apply the gel directly to your skin as a moisturizer
Leave it to dry on its own for the desired effect
Wash It off with clean water and remember consistency is the key
4. Apply Green Tea To Your Face
This might come as a surprise. Green tea contains high concentrations of a group of polyphenol antioxidants called catechins. Most people with pimples have a low level of antioxidants in their system which leads to breaking out but green tea can help rectify that. Green tea will help clear out these bacterias that have clogged to the open pores.
How To Apply
Soak green tea in a cup of hot water for 3-4 minutes
Allow tea to cool
Use a cotton bud to apply the tea to face gently
Allow it to dry then wash
5. Use Coconut Oil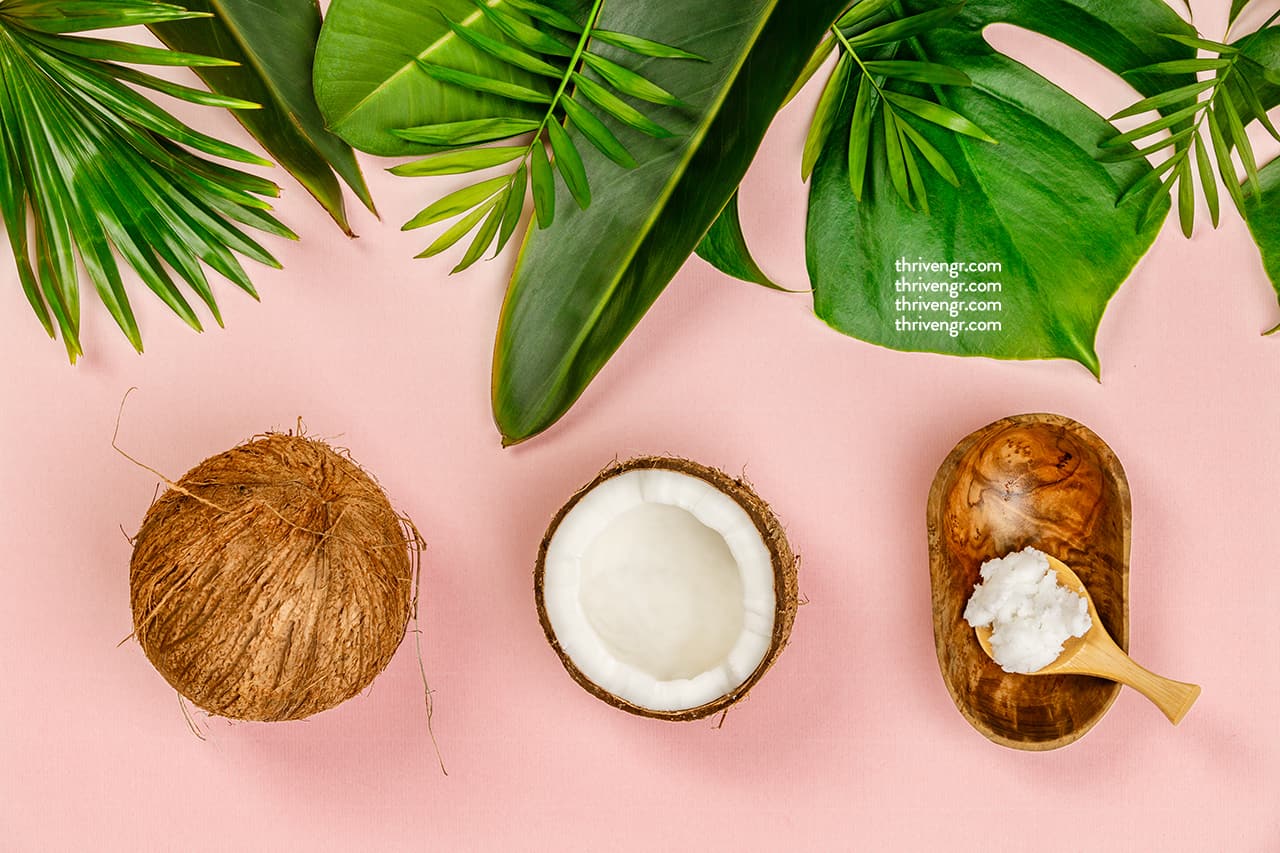 Coconut Oil contains some mineral that helps prevent skin infections. This is one of the well-used essentials oil at home. Like other natural remedies, coconut oil also contains anti-inflammatory and anti-bacterial. Coconut oil is an effective remedy that will leave your skin smooth and pimples free.
How To Apply
Look for pure and natural oil
Dip cotton inside to soak some oil or you could try rubbing the oil directly to your face, make sure your hands are clean.
Can be added to your cream or face gel
6. Exfoliating Regularly
This process involves removing the dead skin cells from your skin that clog pores. It also helps prevent pimples by not allowing bacteria's to penetrate deeper once the top layer of the skin is removed.
There are lots of affordable beauty product used for exfoliating but it is easier and convenient to make scrubs at home using sugar or salt mixed with coconut oil.
How To Apply
Mix equal part of sugar (or salt) whichever one you prefer
Scrub your face in a gentle but firm stroke
Rinse well
You can do this repeatedly as you so desire
7. Use Baking Powder To Get Of Pimples
Baking powder might come as a surprise but it is a very effective way to prevent and get rid of that stubborn pimples. It contains potent anti-bacterial which removes dead cells from skin, It also has mild but effective antibiotics which help suck up excess oil.
How To Apply
Wash your face with warm water to open up pores.
Mix baking powder inside water to form a paste
Apply the paste to your face and leave to dry
Wash off with clean water and pat face dry
8. Use Orange Peel And Juice
Oranges contain citric acid and vitamin A which makes them potent in the prevention of pimples. Oranges are good vitamin supplement to the body naturally and it is very easy and affordable to use.
How To Apply This Ance Hack
Rince your face with warm water to open the pores up
Peel the skin and simple rub the peels on each part of your face
You can also squeeze the juice from the orange and dip cotton in it then use it to dap you face
Wash your face afterward
Other Useful Ways To Prevent Pimples At Home
Wash your hands thoroughly before applying any treatments to your face as your hands are prone to germs, this will help minimize the spread of bacterias.
Ensure you consume a lot of foods that are rich in vitamins and antioxidants.
Always use a clean handkerchief when cleaning your face of sweat and endeavor to use clean water when rinsing your face.
Make sure to wash your make-up off at the end of each day
Take a lot of rest, learn to relax and you will be sporting a pimples free face.
Doing yoga or some form of exercise might help as well
These natural home remedies should not be compounded together at once, Choose the one you might prefer and stick to it for a while in order to get an efficient result.
---
These are simple yet efficient natural remedies that could help prevent pimples at home, You can also avoid pimples by knowing the causes and trying to rectify it.
Pimples break-out can really be a source of worry and that is why this natural remedy has been introduced to help you get your pimples free face back. Need to go deeper? Read why am I breaking out on my cheeks.