Where ever you go, you can always see women rocking box braid hairstyles and we can admit it's not just another hairstyle people are going to slide through as they continue to get more interesting and creative, ladies are finding box braids to be such a vibe all through 2019.
We can't get enough of these gorgeous box braids and we are sure they are definitely going to be in trend in 2020.
Box braids are also protective hairstyles for your natural hair, best at retaining the length of your hair, you only need to install the extension and you get to make different kinds of braids and even more interestingly, this braids can last up to three months.
All you need is the right occasion to rock this amazing braids, here are 19 fantastic box braids people are still in love with.
Beautiful Box Braids People Loved Through 2019
Box braids are also low maintenance hairstyles as they do give your hair a break from blowouts and twist outs but whatever your reason's for loving braids then they would be no exception to these gorgeous braids we have compiled.
1. Tiny Jumbo Braid To Look Sleek At Events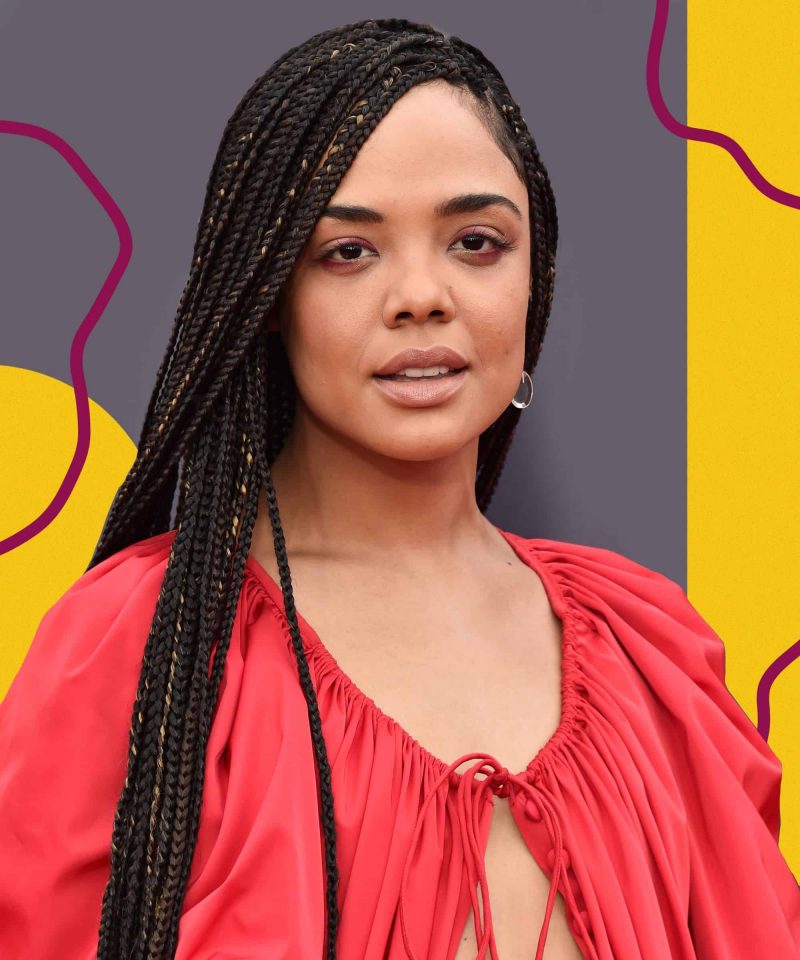 Tessa Thompson does have the perfect 2019 box braid to set things in motion in 2020, simple and definitely worth the fuss, this particular box braid tends to take a whole lot of time but acts as protective hairstyle for natural hair.
2. Loose Mouth Box Braids To Match Your Purple Lipstick
A loose box braid is not just gorgeous but perfect for elaborate makeups and just like tiny braids, it takes lots of time and effort.
3. Gold Goddess Box Braid To Give You An Exotic Look
An exotic braid to match with simple exotic makeup, it pairs with all kinds of outfits and it goes well with any colour of extension as well.
4. Big Box Braid For A Bold Calm Look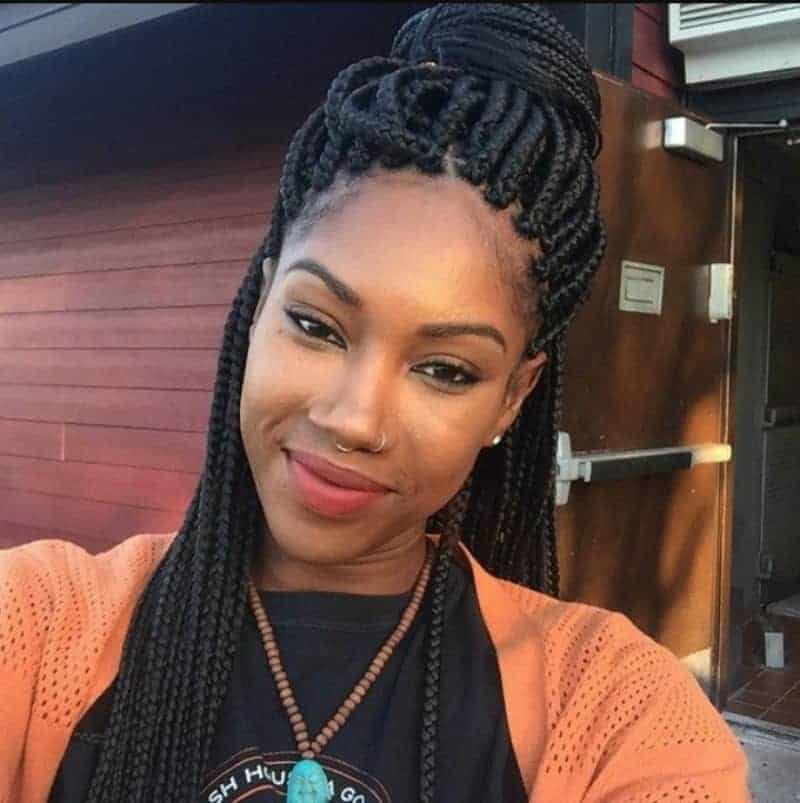 With big box braids, you can be rest assured your hair growth is protected, big box braids can last up to three months and not cause your hair to have split ends.
5. Colour Box Braids To Put Your In A Fun Mood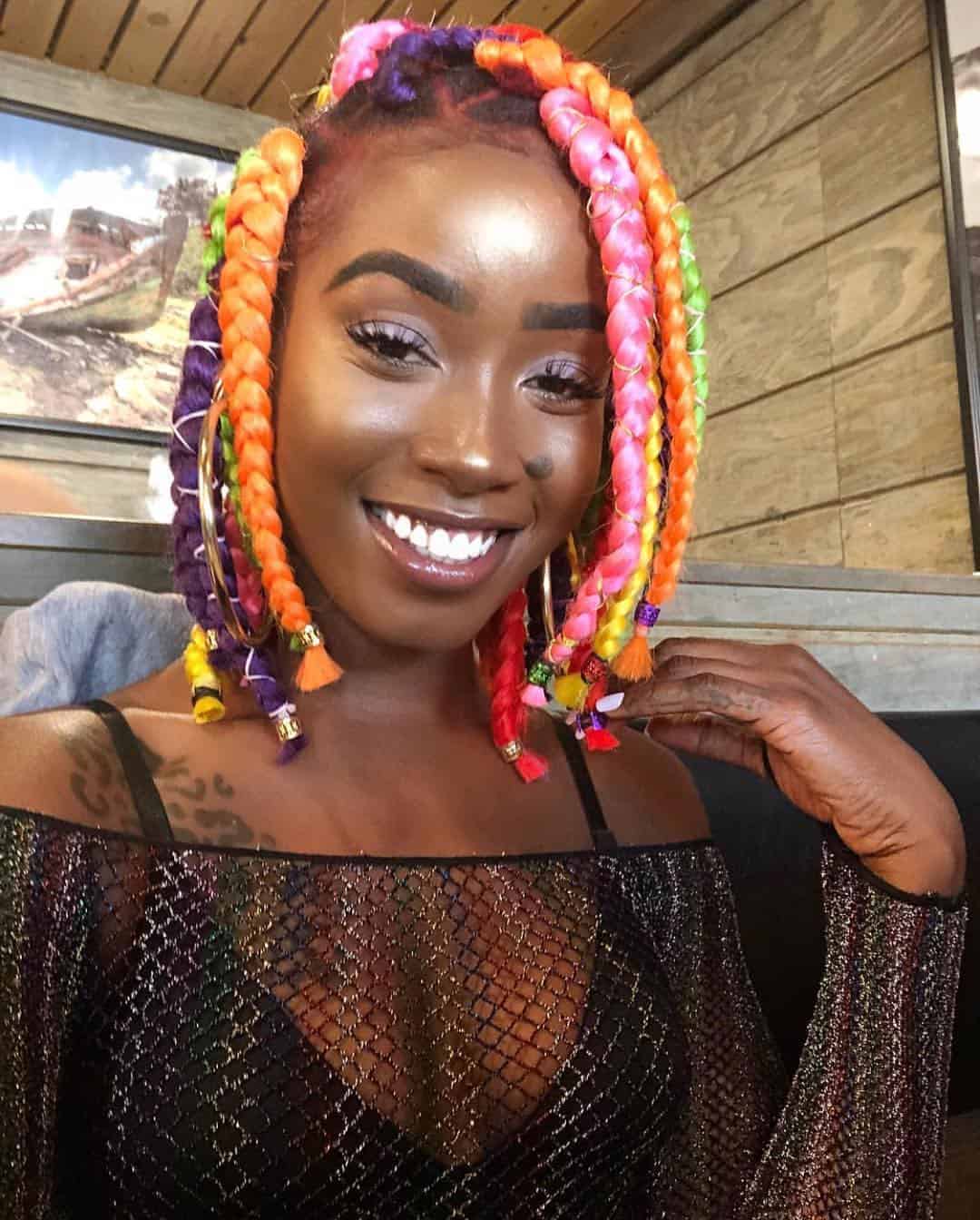 Coloured box braids are too much fun to resist and really classy too, the shorter the length, the more beautiful and fun it can be.
6. Rainbow Braids To Brighten Your Look
A rainbow braid is just what you need to spice up your outfits, no makeup is needed to complete this look, was a quite trendy braid, loved by all ladies for its unique color combination.
7. Classic Scanty Box Braid To Give You Iconic Look
To look like and step like a classy lady, you need a braid that is not too dramatic but gives you just the right dose of cuteness.
8. Short Goddess Braid With Hair Clamps To Turn Heads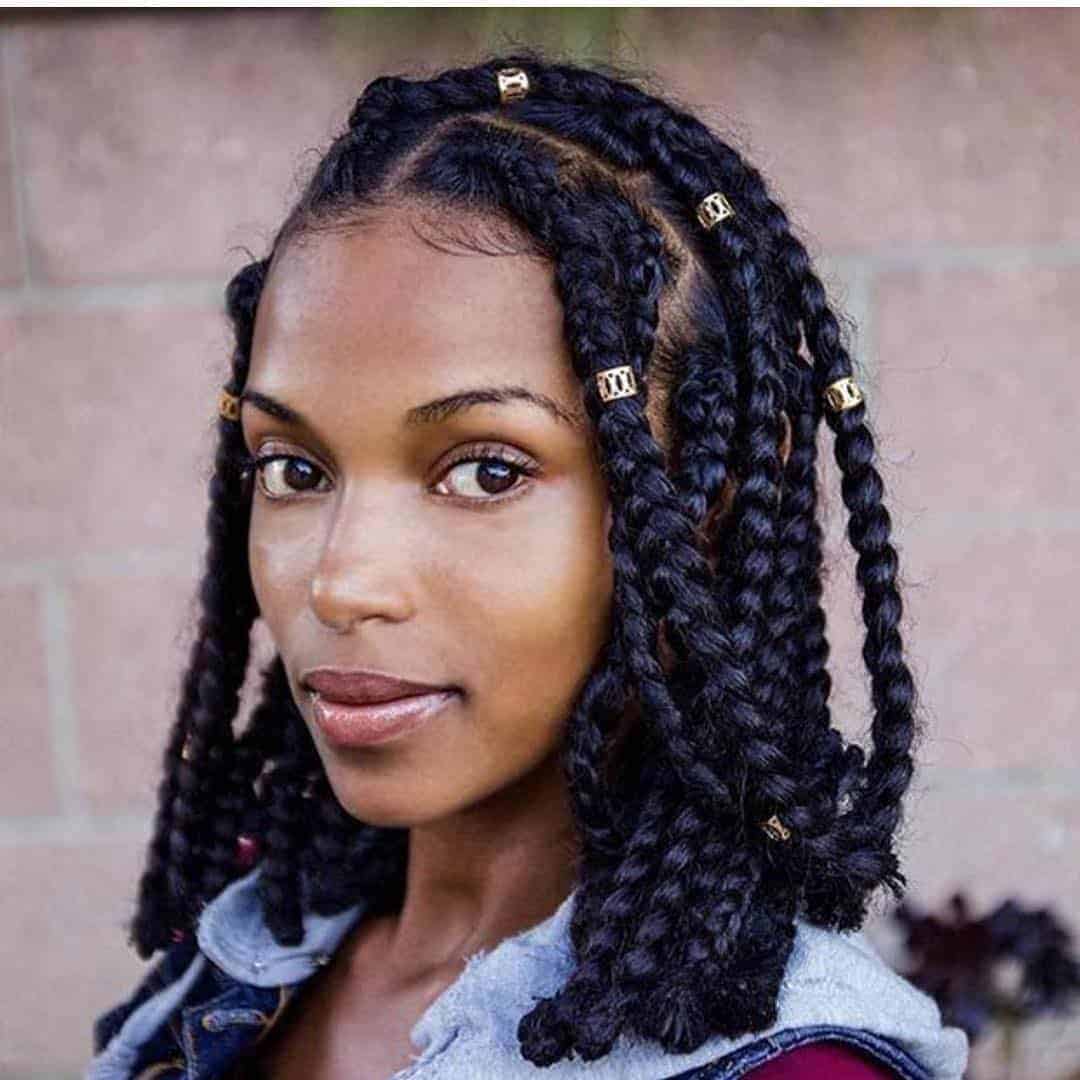 A short goddess braid is just like every other goddess braids but this time it's a braid that takes your stylist minimal time to make, all you need is a gold clamp to make it even more stunning.
9. A Down To Earth Box Braid For An Innocent Look
Jada Pinkett can be trusted to have the perfect braid for us, with or without extension you can have the perfect braid installed.
10. A White Box Braid To Show Off That Beautiful Smile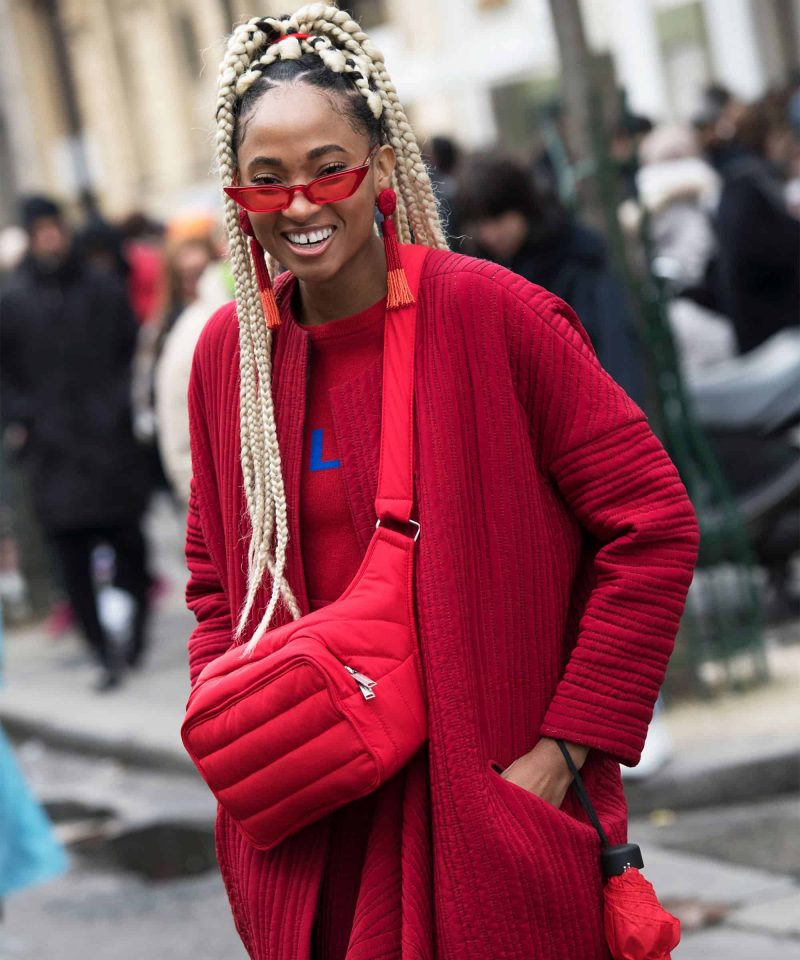 A nice box braid is sure to bring such beautiful smile to your face, a white box braid is one of those braids every woman can't help but find fascinating and if you do have a particular hair color then all you need to do is to get a colored extension and let your stylist work the magic.
11. Add A Double Bun For An Iconic Look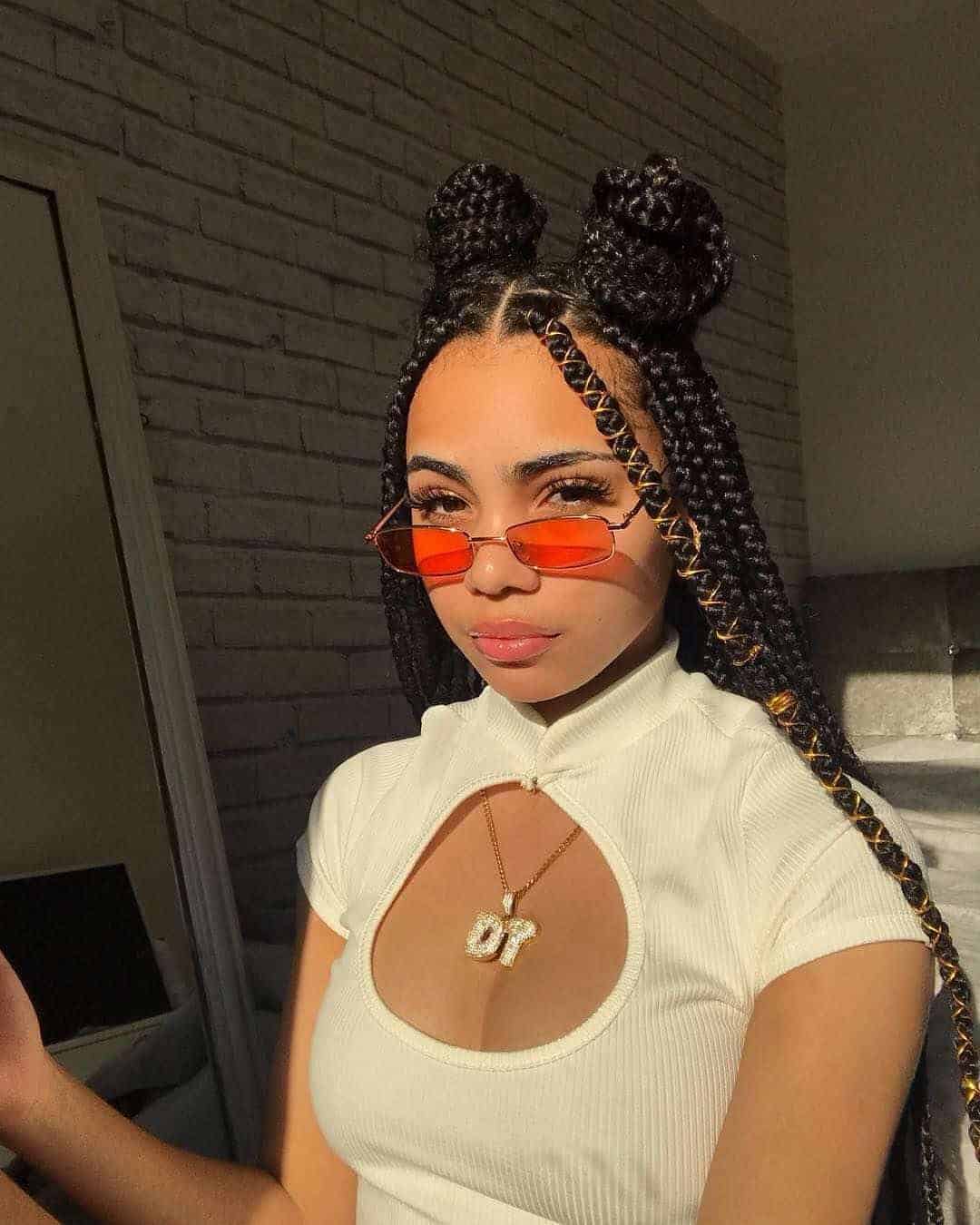 Just the right braid you need to maintain that beautiful African woman look of yours.
12. A Center Parted Braid For That Classic Celebrity Look
If Rihanna can do some justice to those braids then you can be sure you can to, the perfect braids for all kinds of occasions.
13. Honey Blonde Box Braid Goes Well With Your Smokey Makeup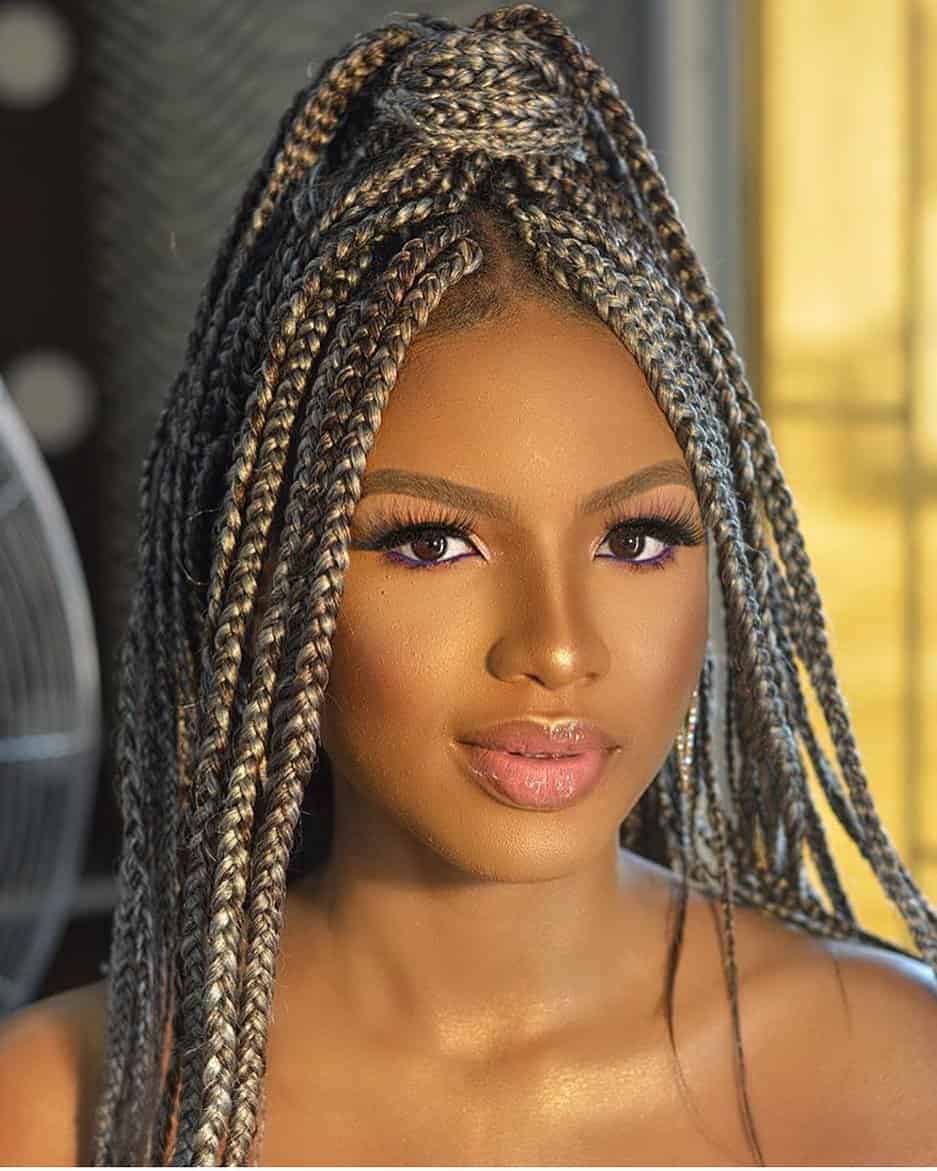 Now here is another box braid we couldn't get enough of in 2019 and we can be sure it's going to be really trendy for a long while.
14. Faux Locs Box Braid With The Right Essence Of Cuteness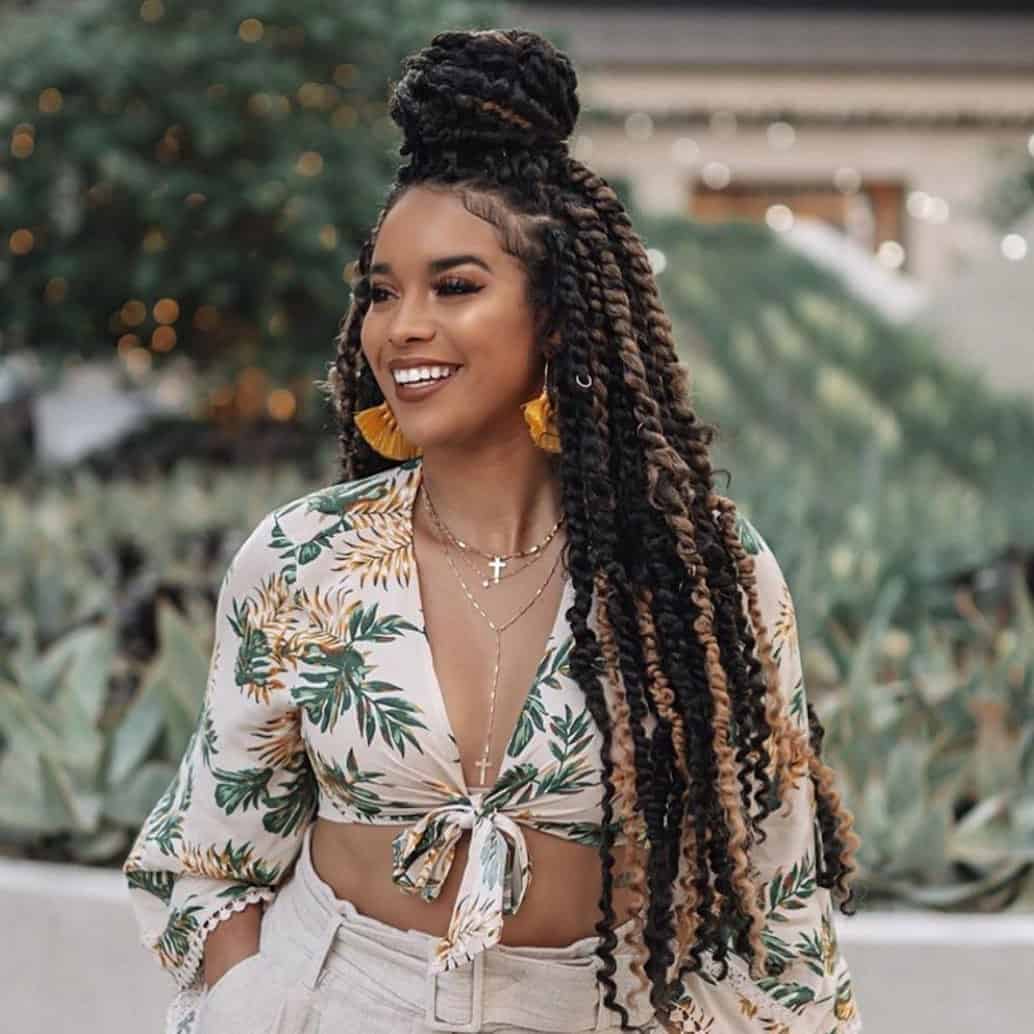 Get that confidence kicking with this amazing box braid.
15. White Loose Braids To Look All Flirty And Exotic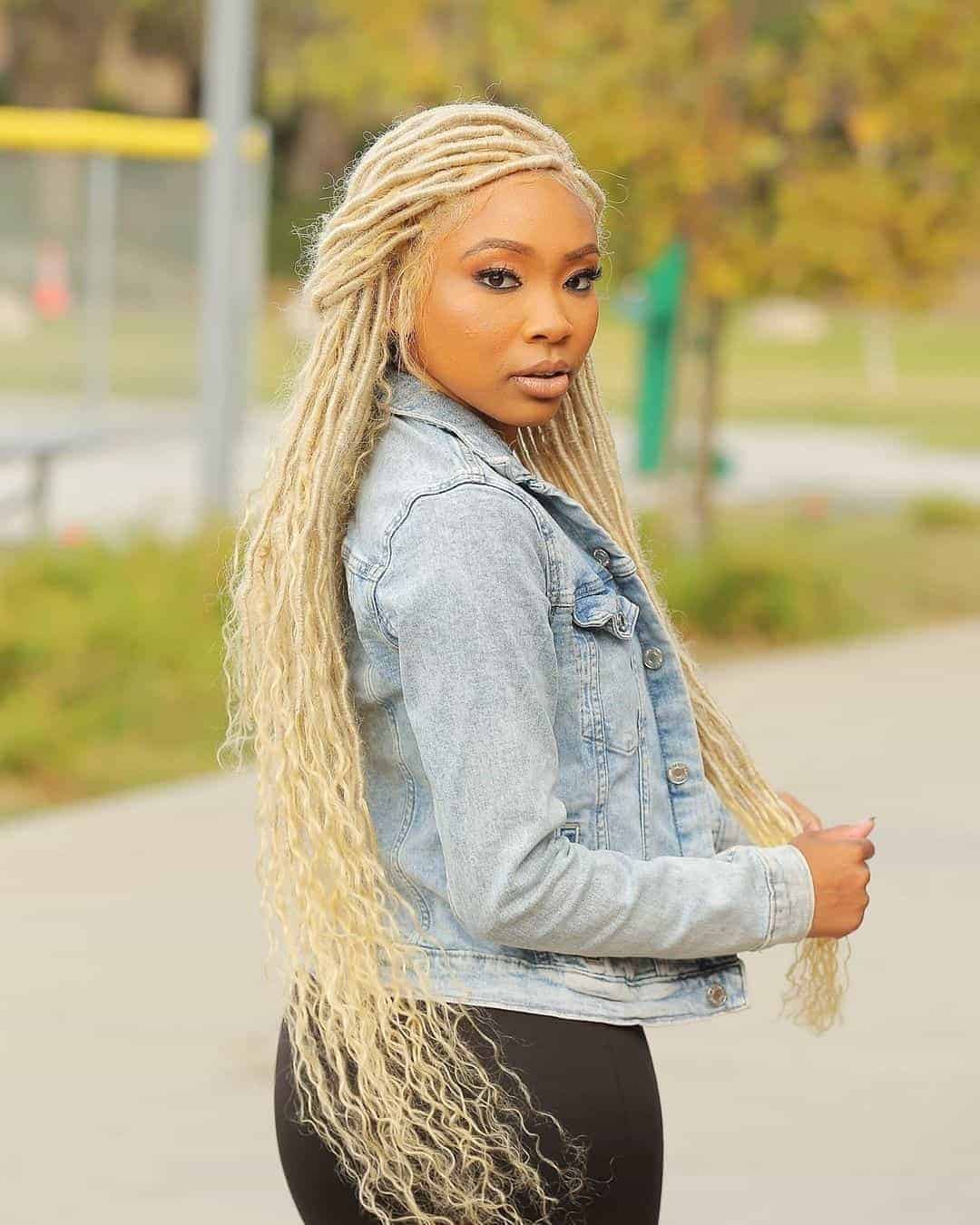 Nothing is yet to beat the look that you are sure to get with a loose white braid, the longer it is, the more beautiful it gets.
16. Goddess Box Braids With Loose Tips For That Baby Doll Look
You can totally pull this look off and it doesn't even take much of your time unlike other long braids, colored extensions also make this box braid look even more stunning.
17. Havana Braids Are Too Good TO Ignore
Source: braidsgangGet those amazing Havana braids fixed and all you need is some glasses to get that classic look you want.
18. Messy Braid For An Interesting Day Outdoor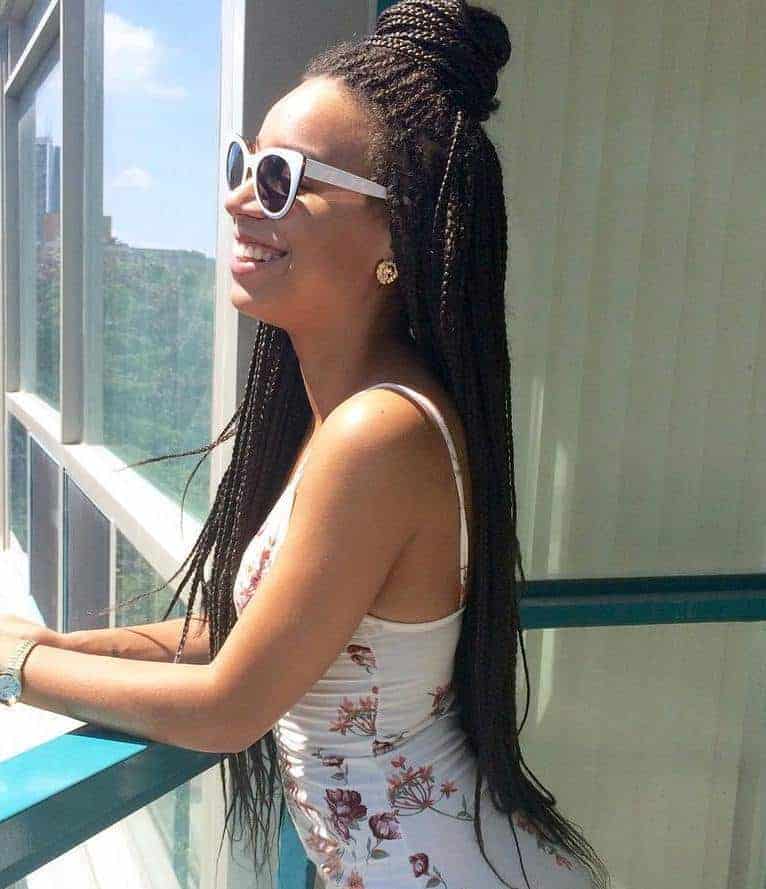 Trying going with a box braid that says too lazy to see my stylist and we bet you are going to love the simple glamorous look that comes with it.
19. A Side Medium Braid To Pair With A Shimmer Makeup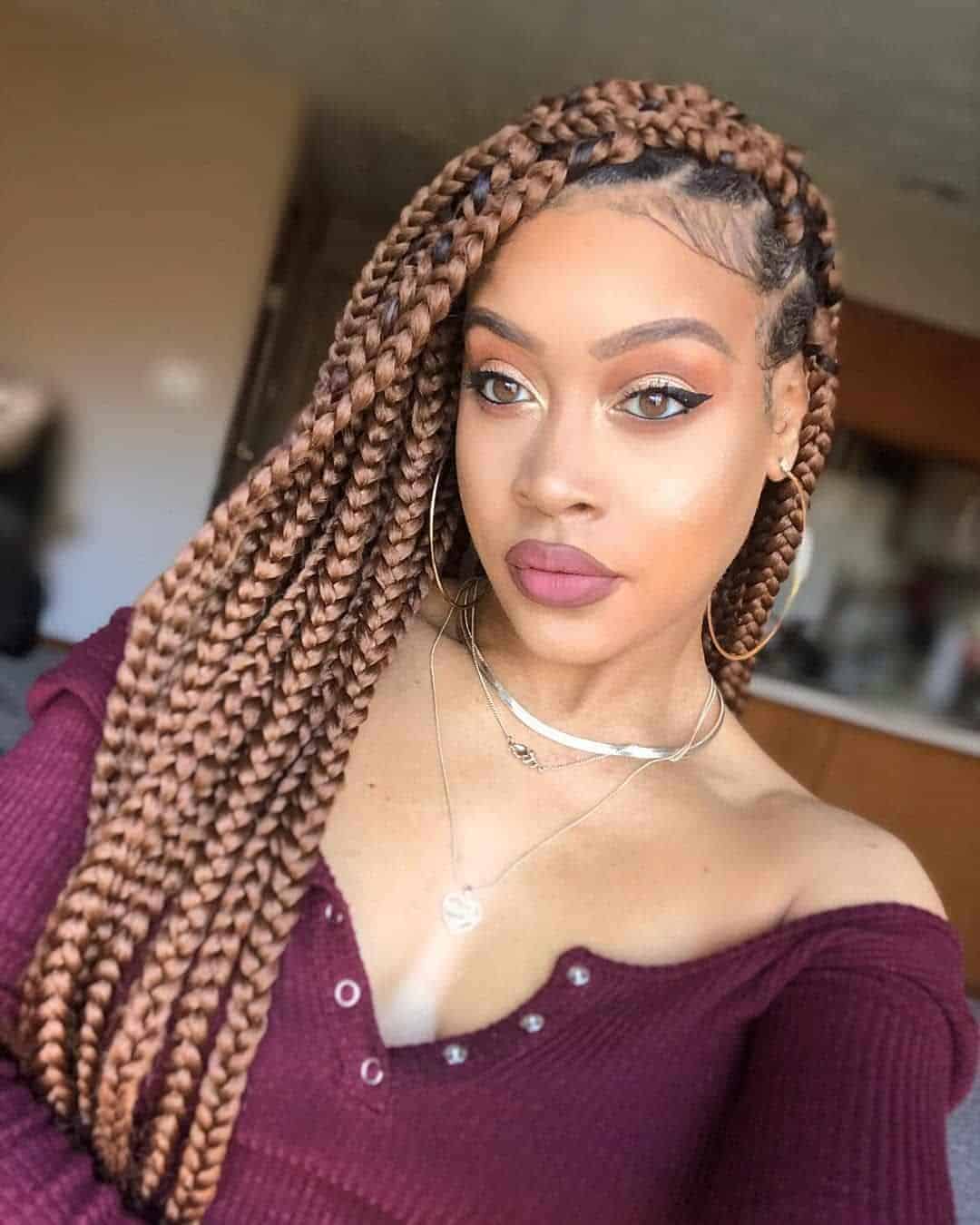 Just the right kind of box braids every woman needs to make before 2019 rolled over and you can rest assured it's going to be in wave for quite some time and you can't help but love the smart and neat look that comes with it.
Box braids are quite trendy in Africa and fast gaining momentum all over the world and women find box braids even more interesting as it can last up to two months without causing breakages however you shouldn't leave your box braids in for too long if you have weak tresses.
You can have these box braids made with your natural hair or go bold with colored extensions.
Read more on hairstyles and hair care: