Weddings happen once and every lady wants the definition of a perfect wedding, but then just having a wonderful wedding is not all, To paraphrase it, a wedding is important but a bridal shower is importanter (for the ladies).
These days bridal showers are not just about giving gifts, it is also a celebration in honor of the bride to be so what better way to celebrate that than to have an amazing bridal shower.
This post gives you a compilation of amazing bridal shower pictures with intense babes love you and your gal pals can copy.
1. Bath Robes Bridal Shower
This is absolutely gorgeous, this is not just any bathing robe, the is a bridal shower that translates leisure and comfort.
2. Pink Theme Bridal Shower
Ladies, don't you just love pink? This is colorful and adds a feminine appeal to it and no bride wouldn't want this.
3. Shorts Bridal Theme
This is casual but super dope as well.
4. T-shirt Bridal Shower
The intrigue behind every bridal shower is how you always tend to stand out. Well, that should be, you are the bride after all.
5. Flay Skirt With Pup Socks
An absolute gorgeous way to rock pup socks.
6. Kente Ankara Bridal Shower
Ladies, improvise on that wedding shower.
7. Bikini Theme Bridal Shower
Are you that bride who loves sexy and bold? Or maid of honor, do you think soon to be bride is daring? Then this should do the trick.
8. Purple Finesse Bridal Shower
Wow! this is just sooo cool, Purple is the word.
9. Polo Dress And Socks
Socks with a dress? definitely gorgeous
10. All White Theme Bridal Shower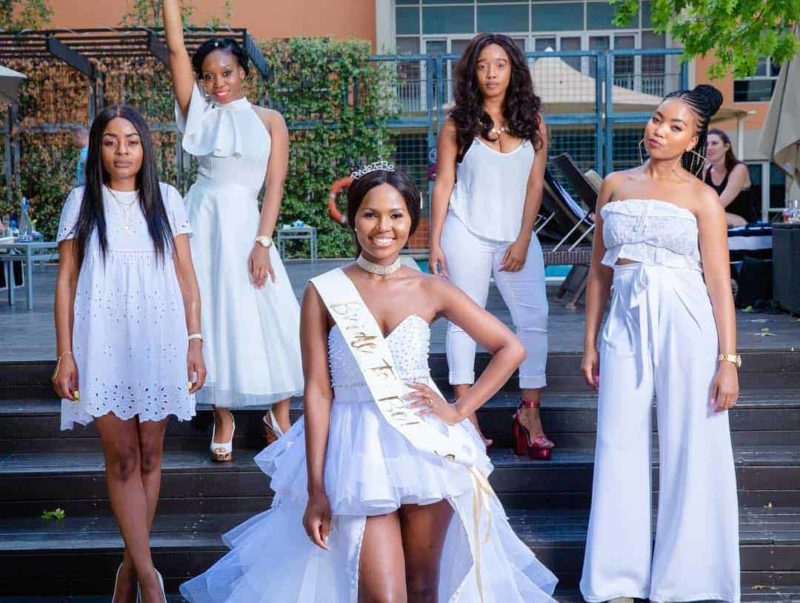 Looking for bridal shower pictures? This may be the one. White stands for purity as we all know, so isn't it fantastic and pure to lit the bridal shower in white?
11. Dansiki Ankara Bridal Shower
Ankara never goes wrong, always repping right.
12. Shirt Bridal Shower
This is rocking shirts and giving them a completely different appeal.
13. Hijab Bridal Shower
This might be the ideal bridal shower for a Muslim, especially when you are worried about leaving the hair opened.
---
Shot full of inspiration with these bridal shower pictures? Bet you are. Follow us on Instagram @thrivenaija for even more Inspiration.