Coconut oil penetrates deep into the hair shaft and protects it against damages like environmental impurities and excess heat, coconut oil has a natural antioxidant that reduces hair loss and with the right application help regrow your hair.
The vitamins found in coconut is also an essential nutrient to keep your hair from falling prey to dandruff and lice that can cause hair loss.
Hair loss happens and sometimes more than you can explain hence why it's important to have essential oil as part of your hair care routine to prevent further damage and restore hair loss.
Using coconut oil for scalp massage is also highly recommended to nourish the scalp and aid it to grow properly from the roots, it tends to make it stronger and prevent future damages however it's vital to be aware of the proper way to use coconut oil in restoring hair loss.
Can Coconut Oil Be Used For All Types Of Hair?
Coconut oil is one of the richest sources of fatty acids and also acts as an antibacterial to the scalp and body but this also limits the type of hair it can be used for, coconut oil will nourish a medium shiny hair but same can't be said of a dry coarse hair, it might struggle more with it due to its low protein level but with the right method and application you can make it revive a dry hair .
You can use coconut oil as a hair mask, curl refresher and a leave-in treatment to regrow a dry frizzed hair but be sure to add other ingredients like natural dry hair shampoo for more benefits.
How Often Should I Use Coconut Oil On My Hair?
The amount bf coconut oil you are putting on your matters just as much as how often it should be used, you can use coconut oil every day on your hair but a small amount is all you need, for scalp massage rub it between your palm to make it warm before massaging onto your scalp. Use as pre-shampoo and conditioner twice a week.
More benefits are derived from coconut oil when used in small quantity to coat your hair, apart from regrowing your hair, it reduces frizz as well.
Do You Put Coconut Oil On Wet Or Dry Hair?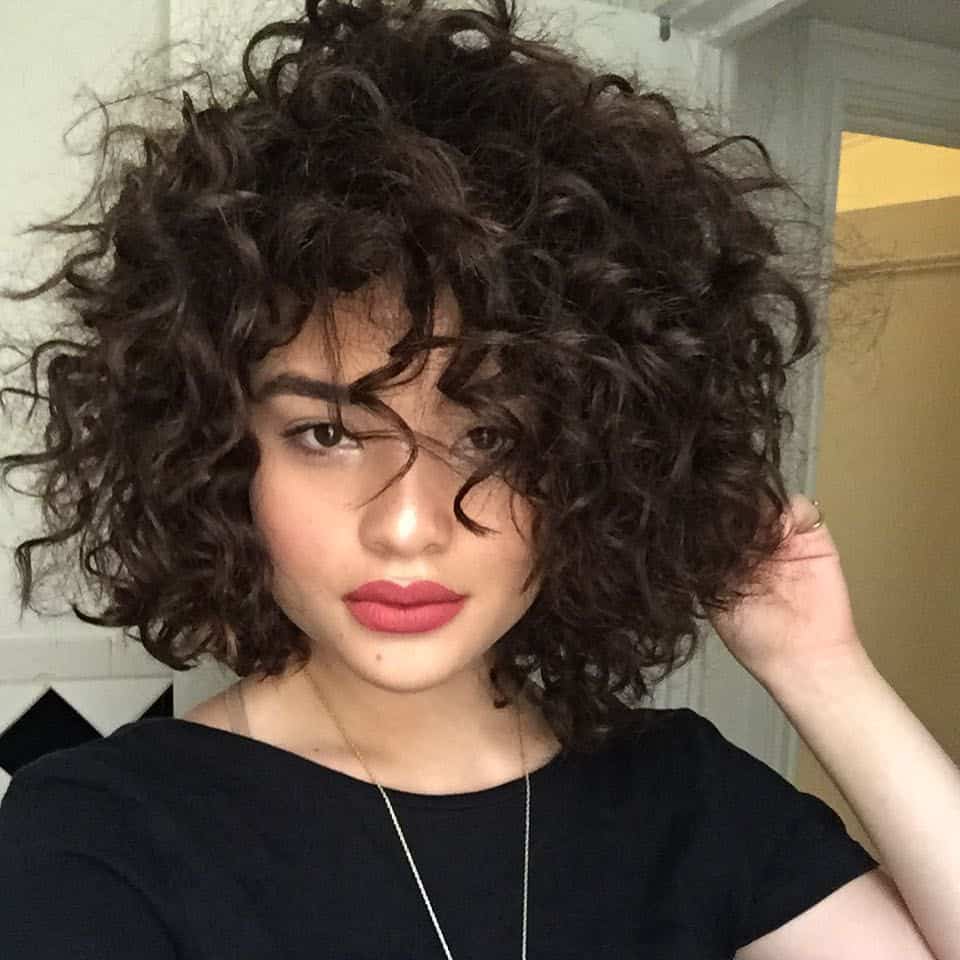 Coconut oil is best on a dry hair, might be hard to spread it and get it well penetrated into the scalp if the hair is wet so the best way to use coconut oil on your hair is when it's dry or before hitting the shower. Comb your dry hair thoroughly to de=tangle it before applying coconut oil.
it's can't penetrate the shaft of wet hair easily and it might be stressful combing through it then, but if you plan to.wear your hair wet, make sure to use a very small amount so it does not frizz when dry. It works best on damp hair though.
Can I Leave Coconut Oil In My Hair Overnight?
Coconut oil can serve as a hair mask so it's okay to leave it overnight, it can be used as a scalp massage and treatment hence leaving it in your hair overnight will enable it to work its magic before morning, however it's important to wash it with shampoo the next morning before applying anything else, coconut oil can lead to dirty scalp if not washed often.
Does Too Much Coconut Oil Have Any Negative Effects On Hair?
Coconut oil has been considered to be safe when using on your hair and your skin too, but too much of it can cause oil to build up and that might lead to having a greasy dull hair, very little portion of coconut oil is required to regrow lost hair and people with normal hair would want to avoid using coconut oil, it might cause already safe scalp to fall out, you might want to start with very little drop and increase the volume only if you hairline really needs to be regrown.
7 Ways To Use Coconut Oil To Regrow Loss Hair
The right method is needed to make your hair well oiled as a well-oiled scalp will feed the hair follicles and nourish the hair scalp in the process thereby helping it grow healthy and also keep it maintained. Here is step by step procedure to keep your hair oiled.
1. Use It As Protective Shampoo
Coat your hair with coconut oil before hitting the shower, ensure to spread it across your hair scalp thoroughly for added benefits and to stimulate blood circulation on the scalp, it also helps in maintaining soft shiny hair.  with Leave for a few minutes and wash with warm water and natural shampoo.
2. Use With Conditioner
Conditioning plays an important role in hair health and combined with coconut oil can help you regrow your hair faster. Saturate your hair with conditioner and add a small layer of coconut oil on it then wait at least 15 minutes or an hour before washing it off, the combination of conditioner and coconut oil hydrates your hair and keep the conditioner ingredients longer to become effective.
3. Use As Moisturizer
This is the best option for people with dry coarse hair, comb it through your hair or add moisturizing cream to your hair and lay coconut oil atop it, comb it into your hair and style as your desire, it locks in nutrient and enables the moisturizer work more efficiently. It regrows lost hair faster and hydrates your hair which eliminates dryness in the process.
4. Spritz Your Hair With It
Another process that can enable it to work faster in regrowing your hair is to fill a spray bottle with it and spritz your hair with it for natural shine as well. Put the bottle inside warm water to warm up the coconut oil before use. You can also simply slap it on your wet hair without combing it and leave it overnight, wash it off with shampoo the next morning.
5. Leave It Overnight
Coconut oil can also be applied the night before, apply a little amount of oil to your hair, make sure it's enough to deeply penetrate your hair follicles, wrap a towel around your head and leave it till the next morning then wash it off with shampoo or you can do this during the day and let it sit for 30minutes before washing it off with shampoo.
6. Use As Humidity Cap
A pea-size amount of coconut oil is all you need to use, it will help keep it hydrated and tame frizz, it can also help to calm unruly strands, keep it smooth and beautiful. Put a small amount of it between your finger and rub it on the part of your hair with strands and frizz. Can be used to detangle your hair before combing too.
7. Use As Hair Mask
Just as leaving it overnight, you can use it as a hair mask to regrow your lost but avoid constant use and watch out for results every time you apply, rub coconut oil into your hair and let it sit for hours before washing, this technique will give you a beautiful shiny hair and keep it hydrated. In this regard, the amount of coconut oil needed depends on the length and width of your hair.
What Are The Best Coconut Oils Bottles to Buy?
Coconut oil is not limited to hair alone, it's can be used to nourish your skin and revitalize dry skin, we have picked 2 coconut oil based on Amazon bestsellers, it is essential to buy the best coconut oil so as to get the results. The best coconut oil should be pure and unrefined so as to make it viable as a skincare product. The 2 oil offer a similar level of hair nourishment.
1. Coco&Co Coconut Oil
For luxurious hair and skin shine, made from pure ingredients, it's rich in vitamin E and essential fatty acids, it can be used as a daily moisturizer on hair and skin. This can also be used for cooking as it's in the purest form and the freshest coconuts have been used in the making. Exceptional high quality and very little of it goes a long way.
2. Shea Moisture Extra Virgin Oil
Check Price On Amazon
Shea moisture is formulated to naturally restore shine and bounce back to your hair and skin, this is formulated for all hair types, you can use it as a makeup remover without fear of causing irritation to your skin. This also serves as a moisturizer for all skin type as it lightens dark spots on the skin giving it an even skin tone.
---
Coconut oil and some other essential oil have been trusted for a long time to help restore hair and skin damages, and coconut oil being one of the most popular essential oils has some of the richest benefits and uses. There other natural ways you can regrow lost hair, one of which is onion juice.
Read more on how to benefits of coconut oil for beauty, hair and skin care: