Green tea is a pretty popular tea, is a type of tea that is made from Camellia sinensis leaves and buds that have not undergone the same withering and oxidation process, green tea can be made into different kinds of recipes to suit your preference, green tea is also one of the healthiest tea packed with antioxidants to help you burn weight coupled with exercise.
The study did show that green tea is more consumed than any other tea and this is not limited to its taste but also for some benefits like reducing the absorption of fat, lowering sugar level, help keep sugar stable in diabetes patients and promotes memory area of the brain.
Green tea offers many benefits but you did have to wonder if there is only one way to enjoy it, there are actually many ways you can enjoy green tea, we have compiled 14 awesome recipes from the internet that is far better than the plain green tea.
The Best Green Tea Recipes For The Season
1. Green Ginger Mint Tea
Green ginger tea is a really healthy tea, it's a combination of ginger and mint which are quite beneficial to the body, it's enjoyed most when it's cold and the taste is even more exotic when you add your own flavour to it, it can also be enjoyed with breakfast or dinner. Get the recipe.
2. Peach Green Tea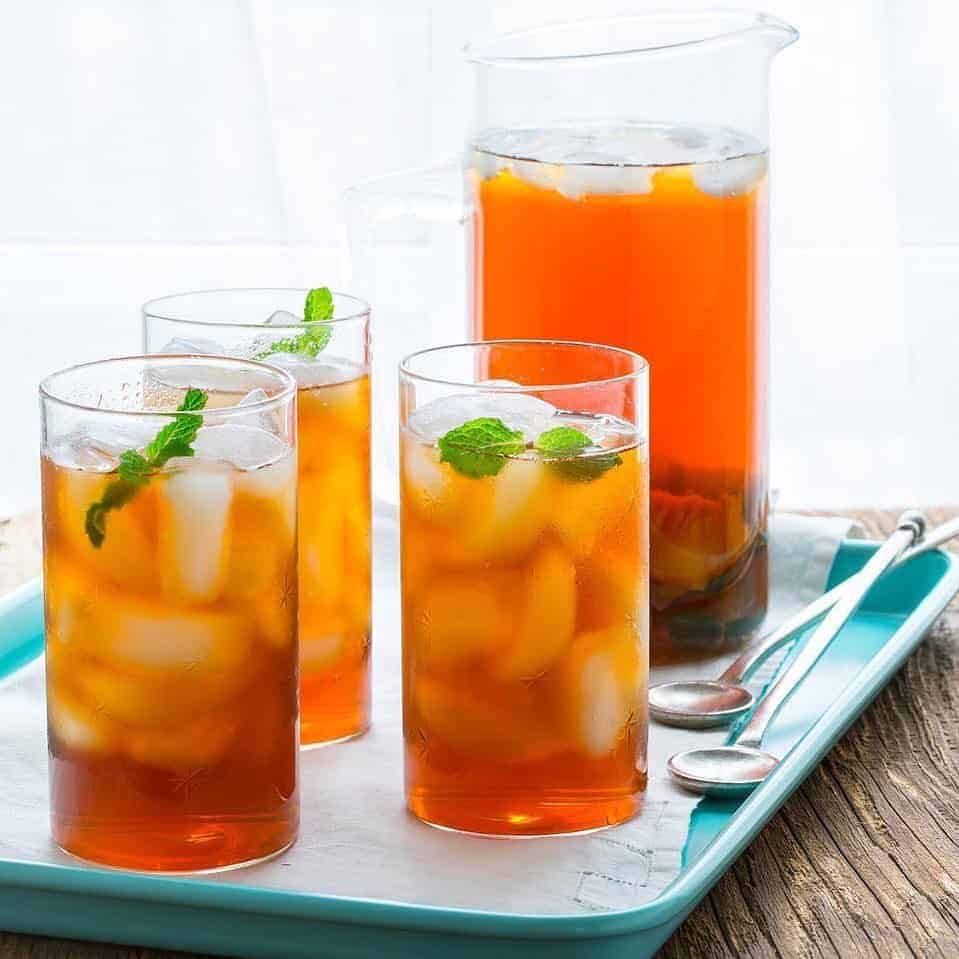 A cold glass of peach tea green tea is not just refreshing but quite delicious and simple to make, all you need to make this a success is just peach and some other interesting flavour you would find in the recipe below. This can be enjoyed mostly during summer. Get the recipe.
3. Lime Green Tea
Source: Popsugar
Lime is one of the perfect ways to spice up your green and here is the right recipe to get the combination of green tea and lime, this is practically advisable if you want to lose some weight, this is quite delicious and you might want to sweeten it with lime if you are not fond of lime. Get the recipe.
4. Citrus Mint Iced Tea
Here is another green tea recipe you would be needing mint for and any kind of citrus fruit would do just fine, all you need is your green and this recipe would show you new ways to make use of citrus fruit in spicing up your green tea. Get the recipe.
5. Rose Petal Green Tea
Source: Natural _Rose
Rose petal tea is really delicious tea often a blend rose hips and fruits, adding green tea to it is another delicious way it can be enjoyed, rose petal is quite healthy and beneficial to the body. Get the recipe.
6. Matcha Green Lemonade Tea
Green tea lemonade is the recipe you might want to go for if you do not like sugar that much, it keeps it delicious but simple and the right benefit is gotten from it. Get the recipe.
7. Moroccan Mint Green Tea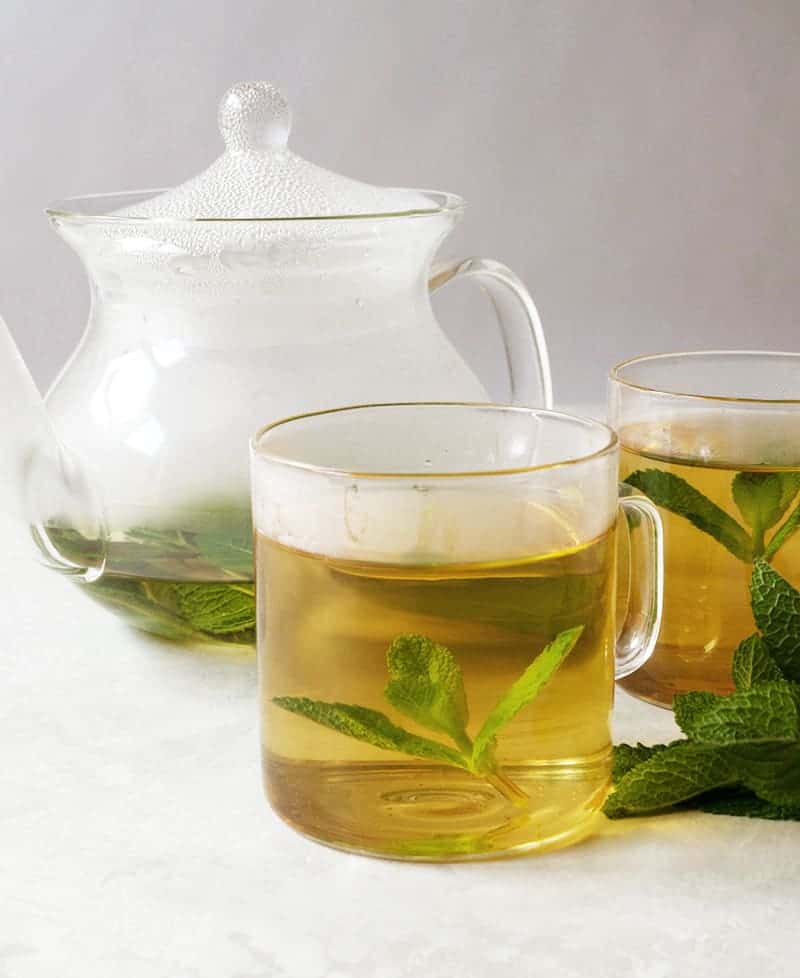 Moroccan mint green tea is not much different fro having a normal green tea but we are sure it tastes more exotic and delicious with this recipe. Get the recipe.
8. Cucumber Green Tea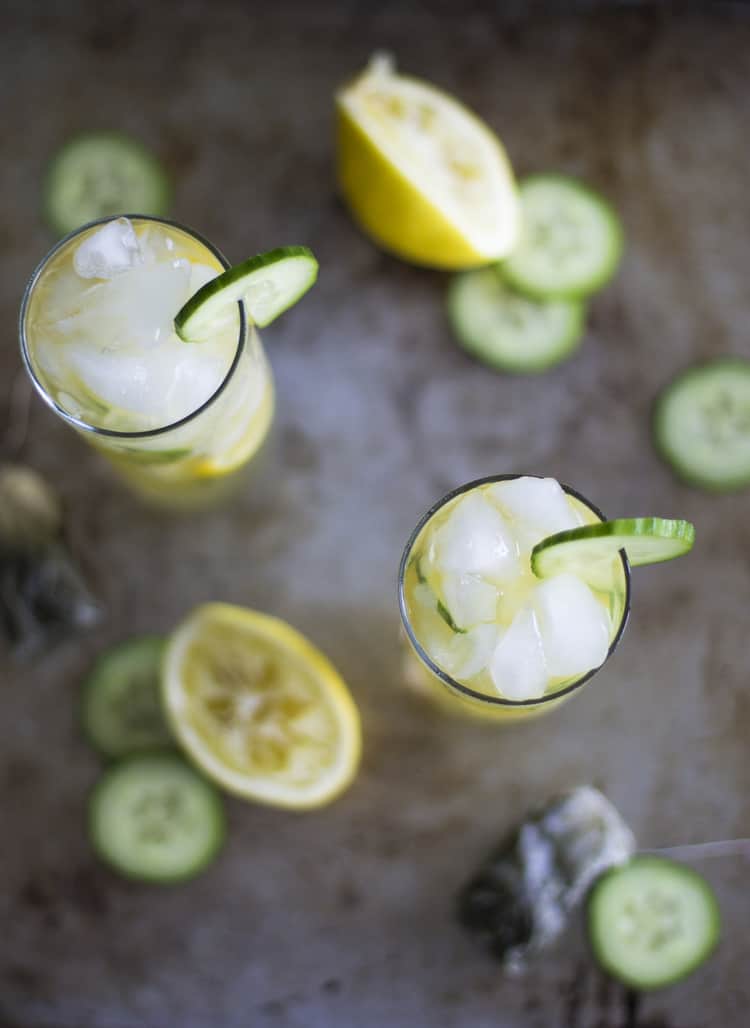 Cucumber is quite very healthy and if you really don't eat it that much then you can easily make this delicious recipe to spice up your green tea. Get the recipe.
9. Whisky Cool Green Tea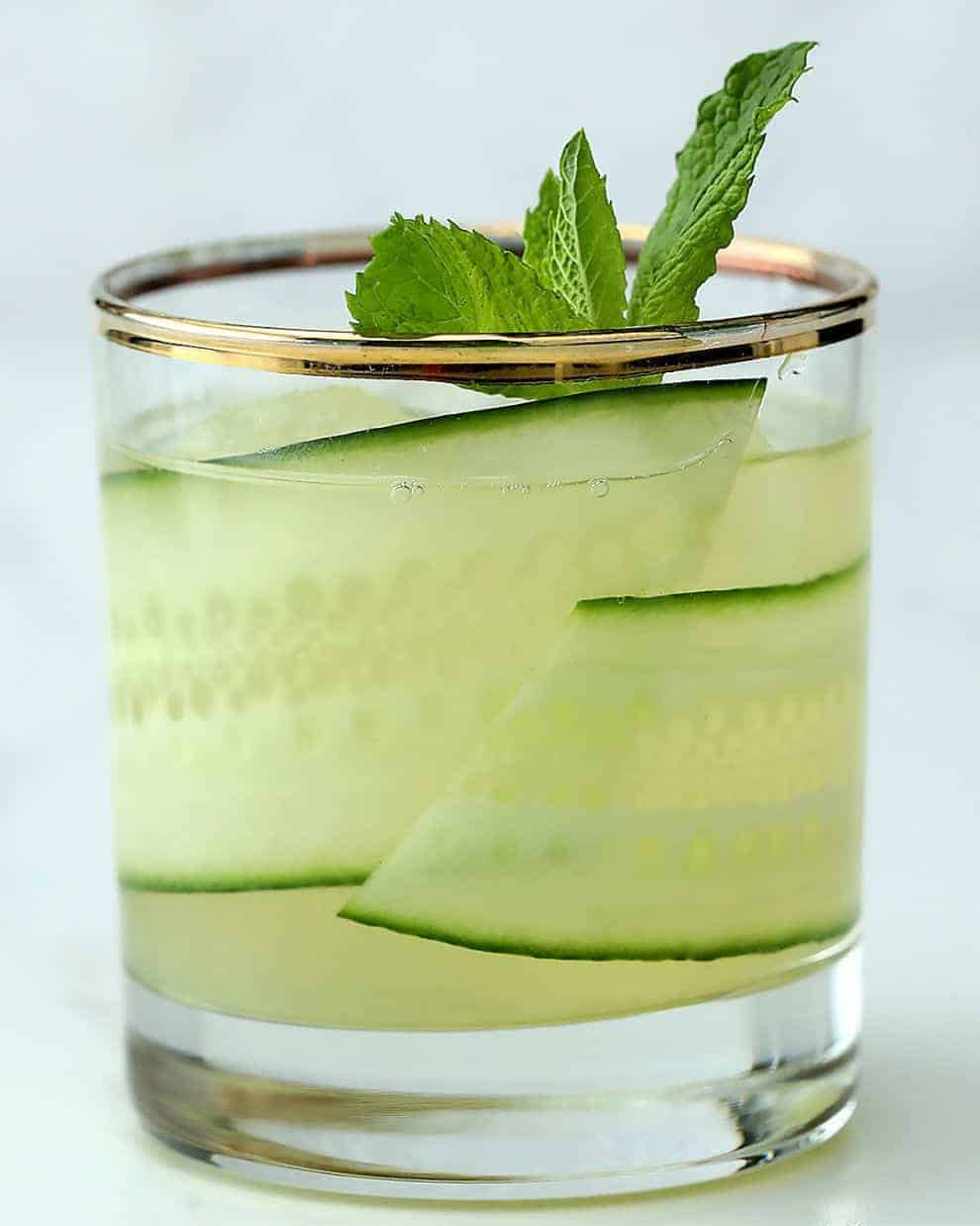 A cool whisky is another fascinating recipe for green tea you do not want to miss out on, the taste is quite refreshing and enjoyed, even more, when it's chilled. Get the recipe.
10. Herbs And Spices With Green Tea
Source: Wikipedia
Herbs and spices are not just beneficial to your health but you are definitely going to enjoy the cool calm taste and the sweet savoury scent that comes with it. Get the recipe.
11. Ginger Green Tea With Milk
Just like the ginger mint above but this time have it with ginger and in place of mint, add milk instead, the taste is also worth the effort. Get the recipe.
12. Green Tea With Honey
No one can refuse honey right? Honey is quite beneficial too. Get the recipe.
13. Raspberry Green Tea
Raspberry is not just tasty but keeps you filled and relaxed, taking this green tea recipe before breakfast will prevent you from overeating and staying fit if combined with the right exercise. Get the recipe.
14. Cinnamon Green Tea With Lemon
Green tea and cinnamon both are a great combination for promoting weight loss and healthy body, both provide antioxidants, vitamins and an assortment of other nutrients that may help prevent or treat certain conditions. Get the recipe.
These recipes will definitely show you why there is so much fuss concerning green tea, not only do you get to enjoy the exotic taste from a different recipe but each recipe has its own benefits. Each recipe comes with it's own distinct taste and you can also spice it up by curating your own recipe from the mixture.
<
Read more green tea and its benefits:
7 Proven Health Benefits of Drinking Green Tea