Sunday the church day.
Whether in native or not, everyone likes to look their best on a Sunday, We looked around and compiled a few style ideas you can get inspired from either to buy or show your fashion designer to whip up something related or even better.
To cut the long story, if you're caught in a fix on decent ideas to wear to church heck even simple gatherings then this post is for you. These ideas are so good we included aso-ebi outfit ideas and so on. Let's dive in.
1. Simple Plain Black Gown +Silver Belt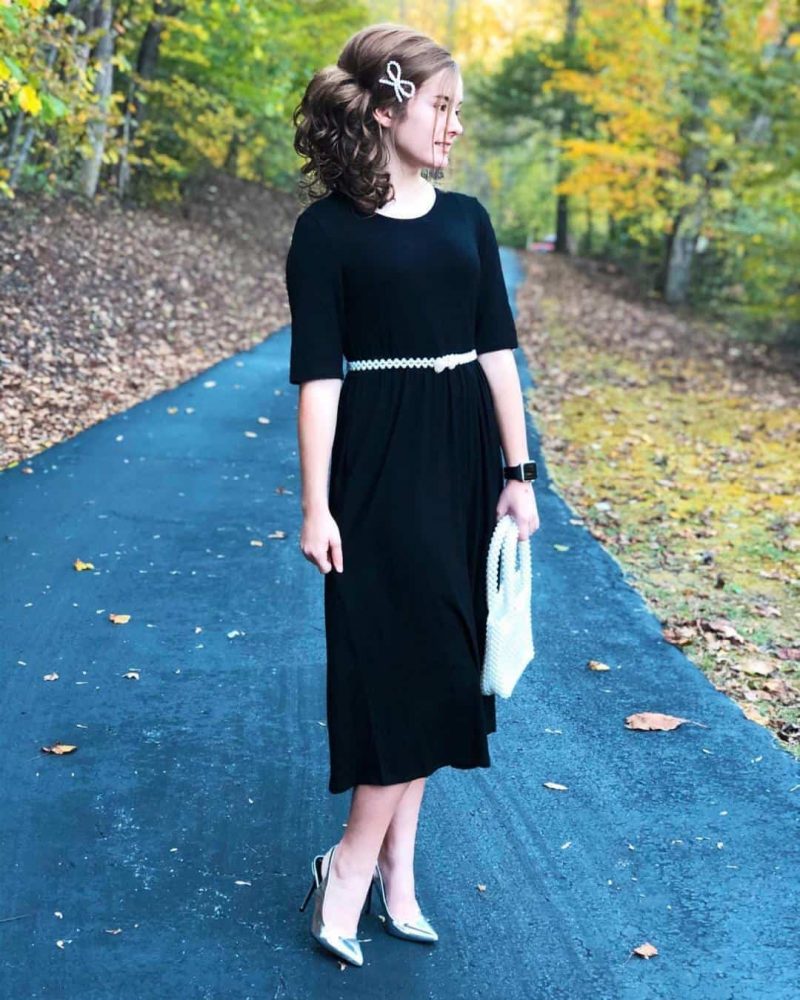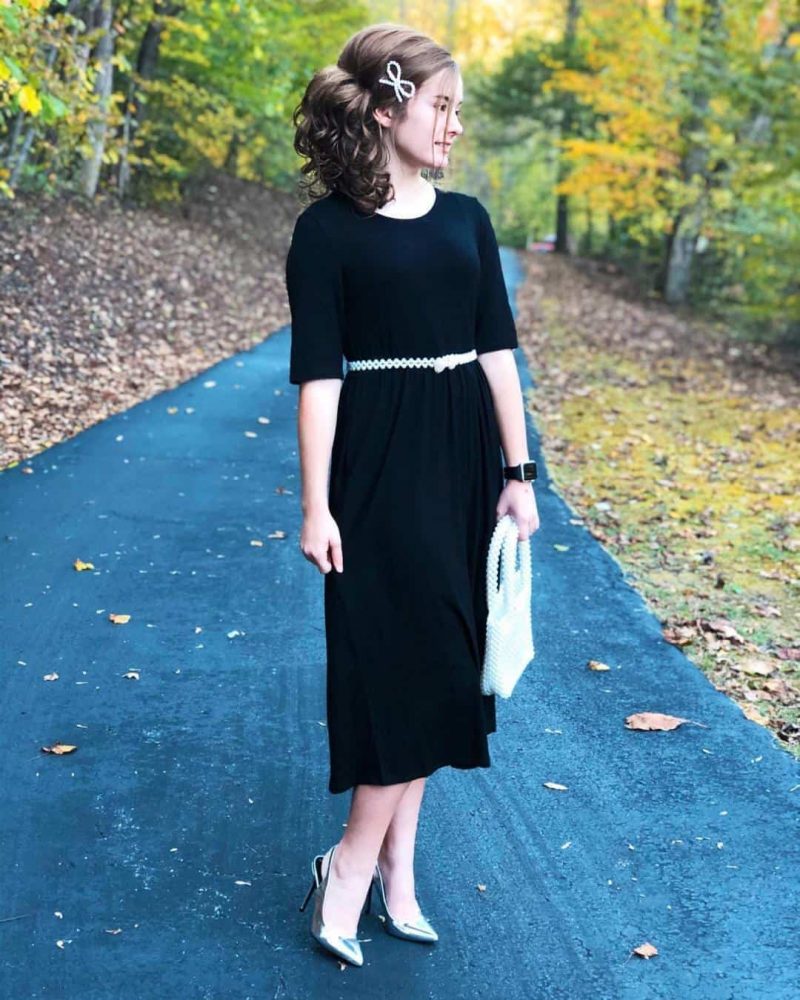 One can never go wrong in a simple black outfit it can be accessorized with whatever color of accessories, just as seen above how she combined hers with a silver belt, a silver-colored shoe and a white bag making it all look very simple and classy.
2. Black Net Puff Sleeve Top+Brown Net Ruffled Skirt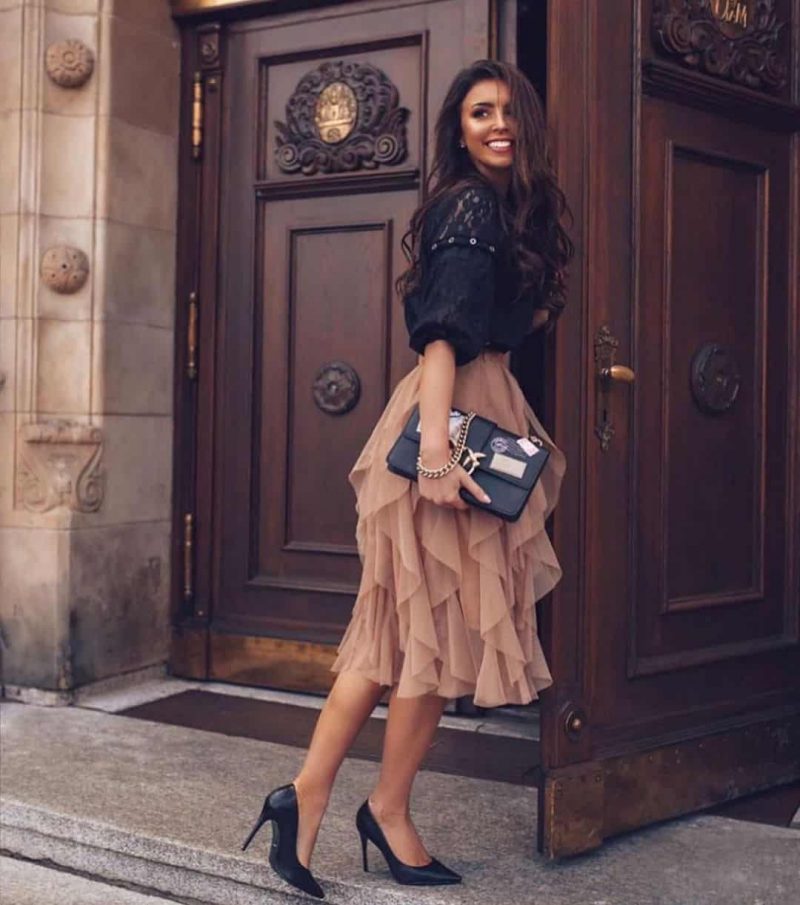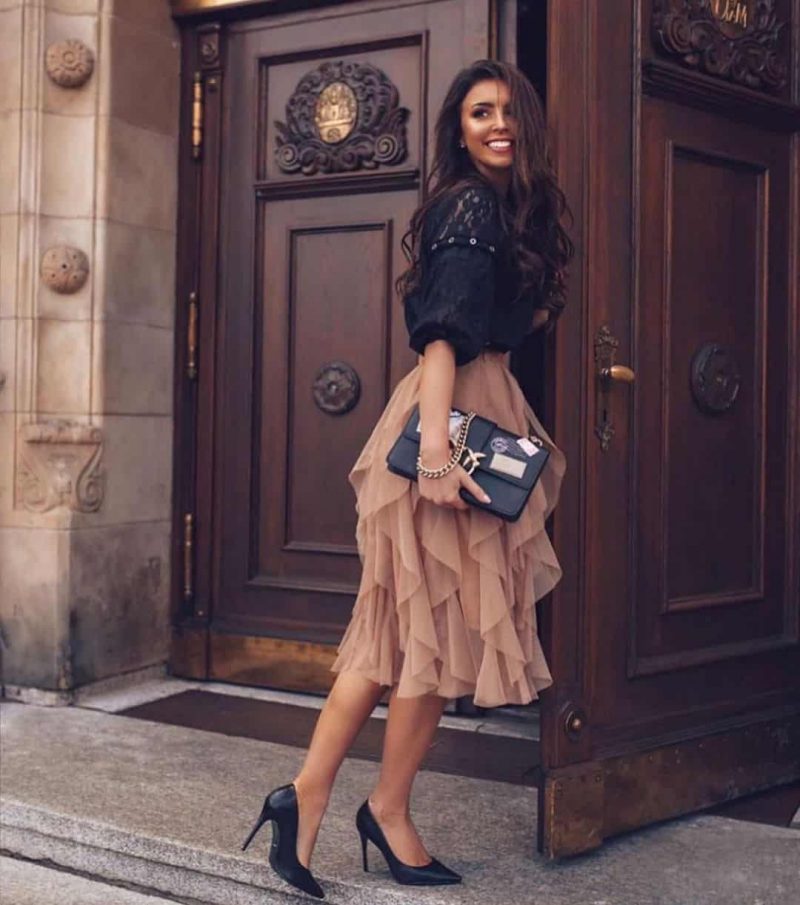 Am I the only one falling in love with first of, the combination of the black and brown cause it looks really cool and then the fact that her shoes match her bag and her top is very unique,Also a beautiful mini hat will do no harm to it for those of us who don't like to go to church without covering our hair.
3. Mini Plitted Black Infused White Dress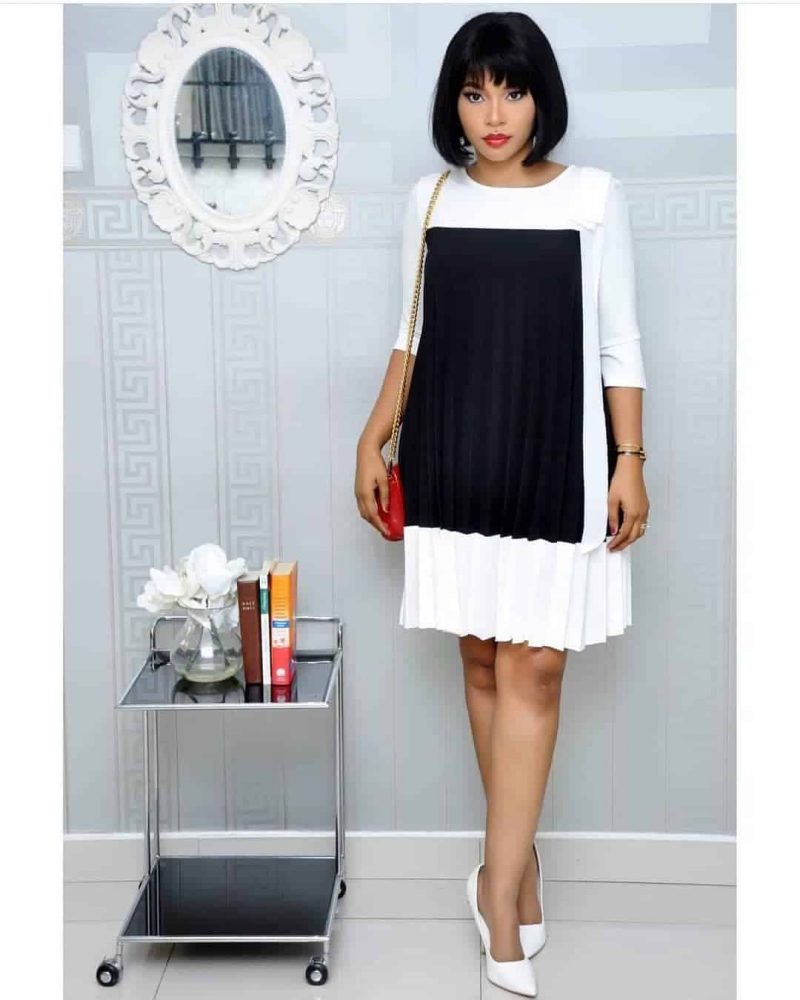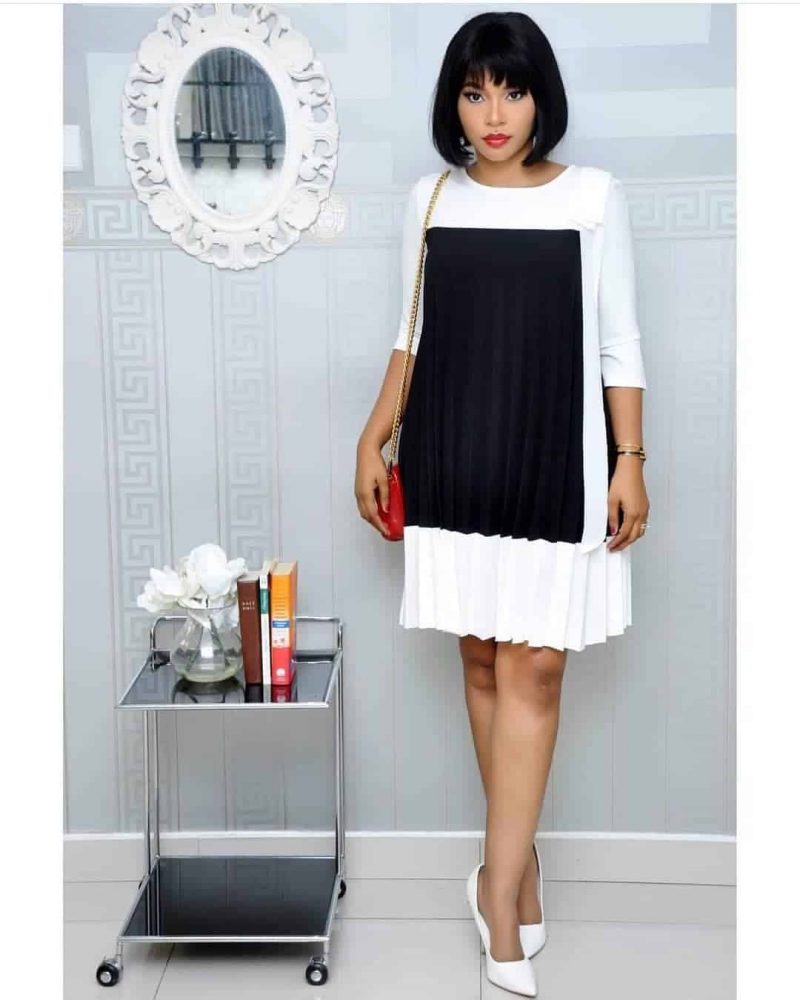 I love how simple and classy this plitted white dress imprinted with black in front of it is looking and also the fact that she wore white shoes instead of black to really call out the white color because a black shoe would have calm it down, the red bag also is not a miss it only added a pop of color to the black and white making it look all enticing.
4. Two Patterned Ankara Mini Dress+Open Toe Sandal Heels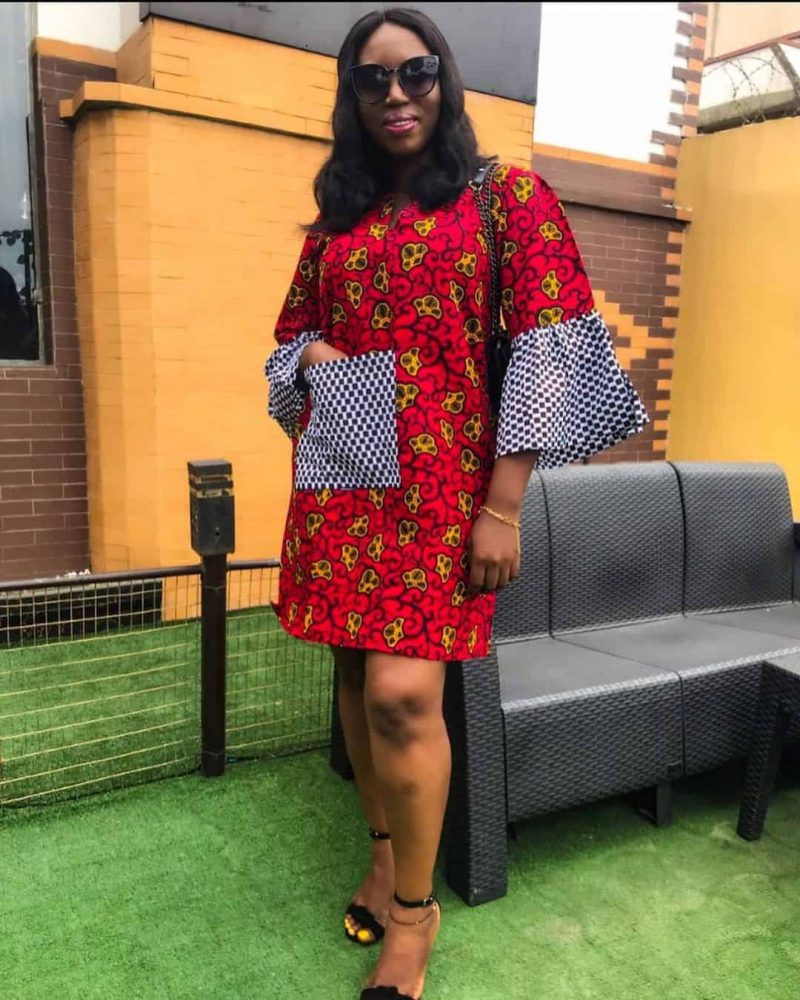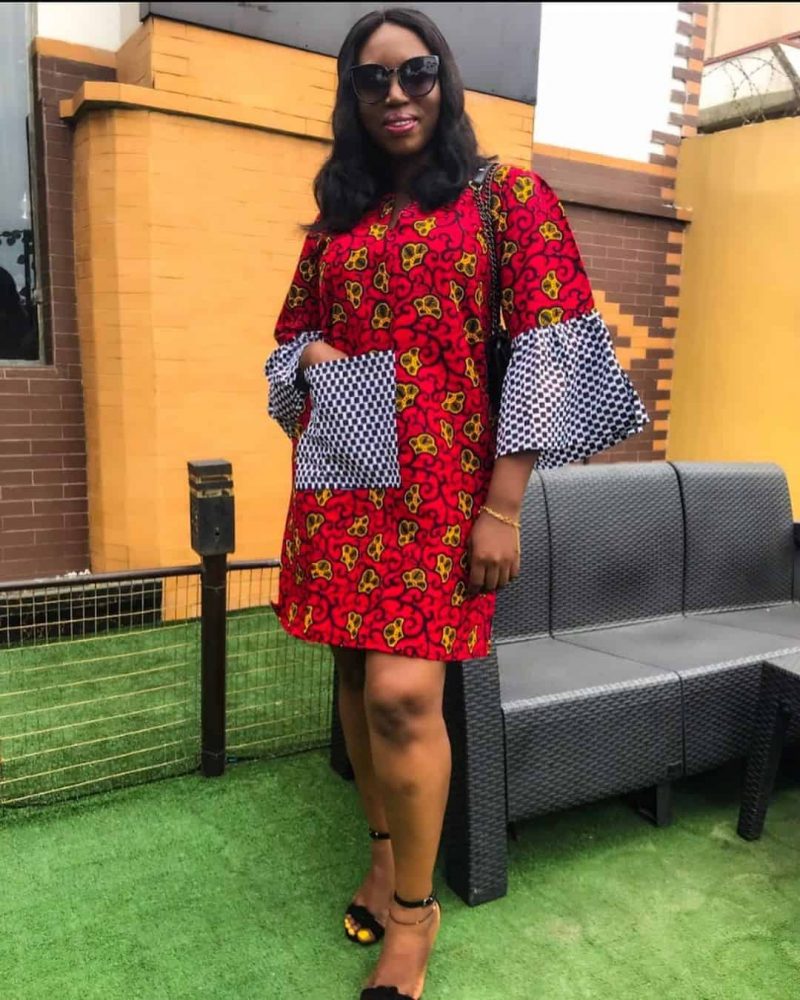 This is us doing it the Ankara way, not too dramatic just the right amount of slaying we need to attend a Sunday service, We can always use a head tie or a fancy scarf to make look really churchy.
5. Belle Sleeve plain and Patterned Stylish Mini Gown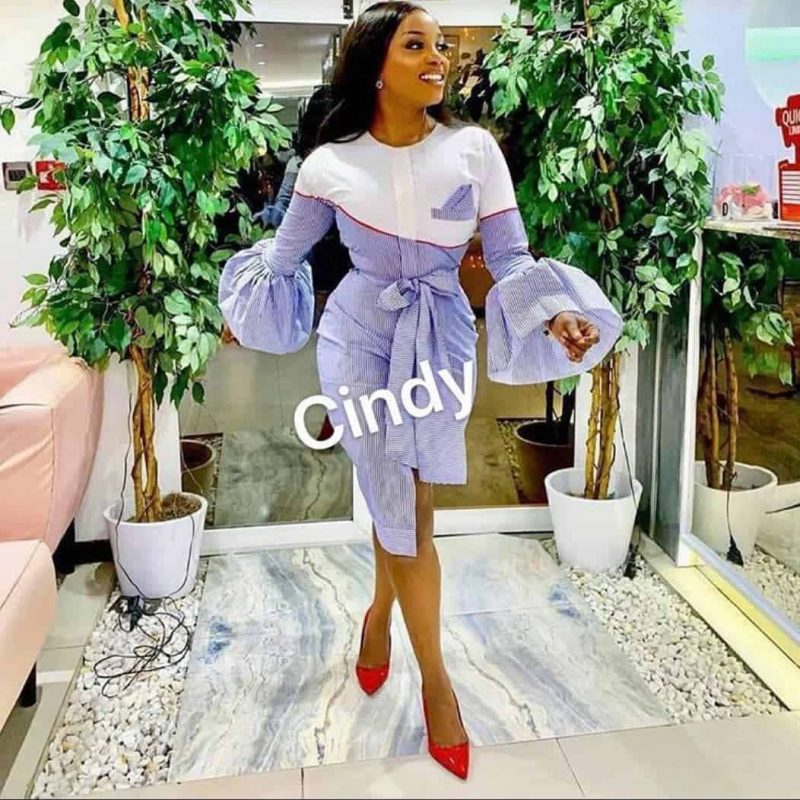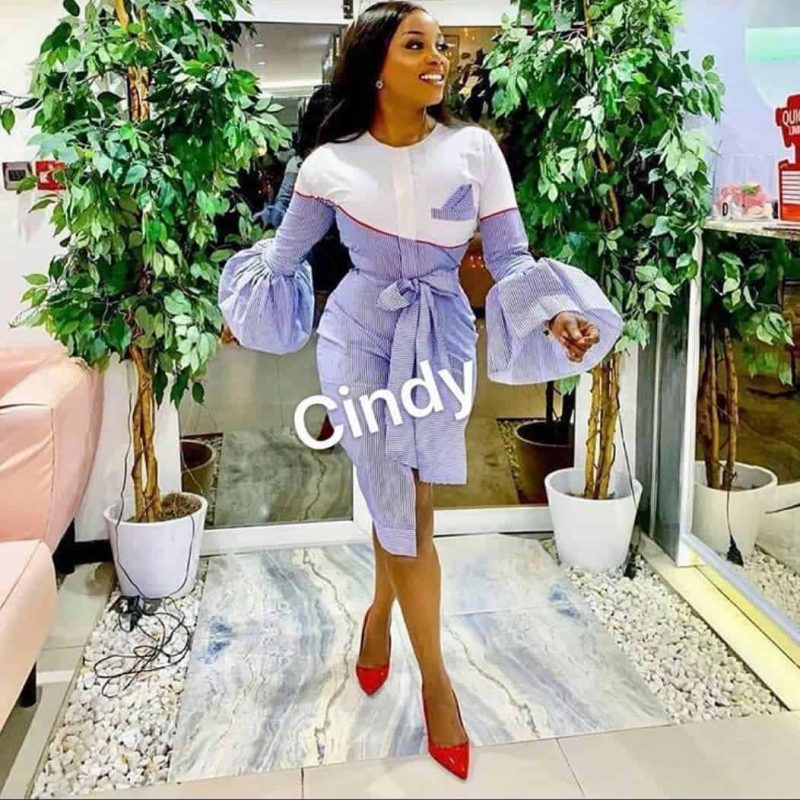 Walking into the church looking all stylish is not a sin actually God likes it when we give him our best. The best things nowadays are not having to buy these dresses so expensive anymore we could just the material and get it whipped by a reliable seamstress.
6. Bell Sleeve Chiffon Blouse+Floral Print Skirt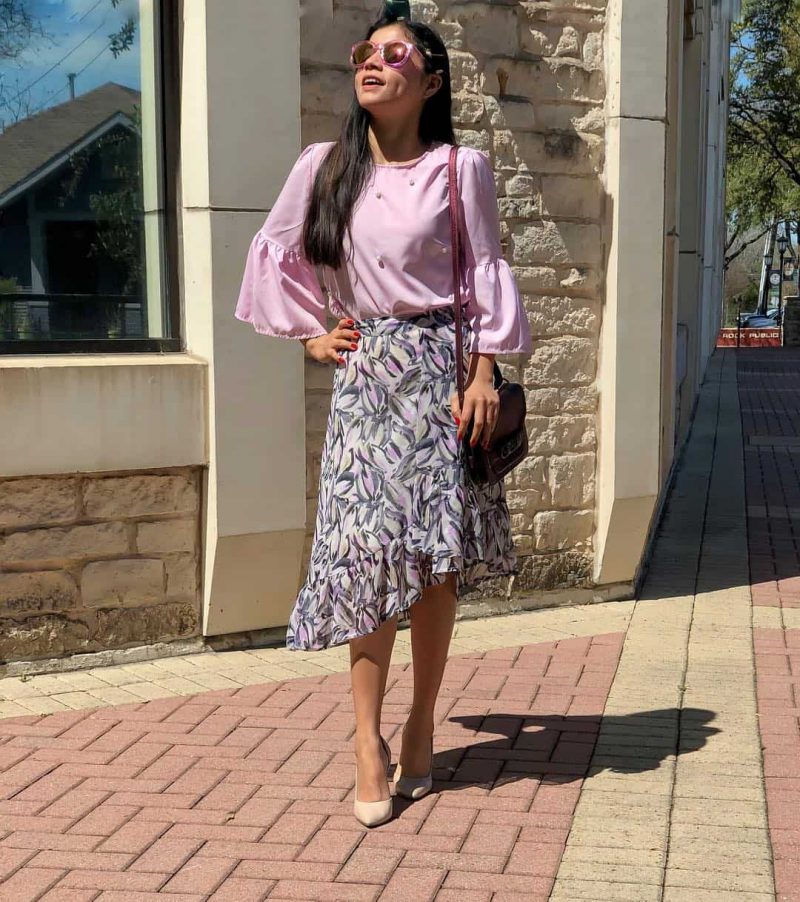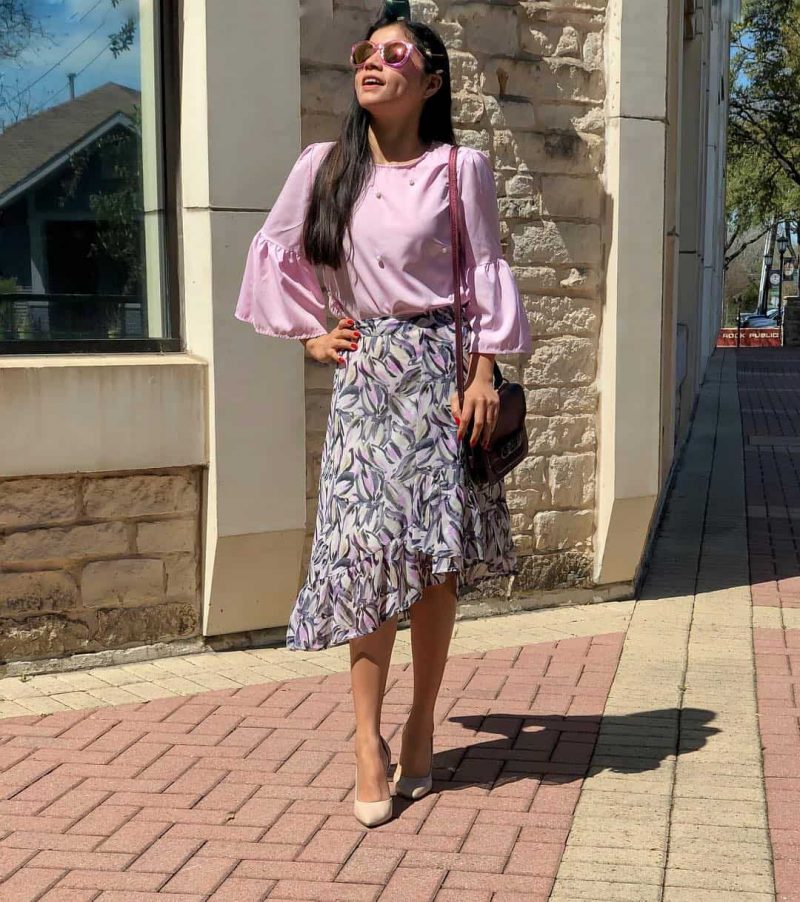 This a beautifully simple and classy combination even her nude shoe is a vibe, Now we don't have to wear it just as seen in the above picture we could do the shoes and the bag differently and still get a very good result.
7. Dungarees+Black LongSleeve Top+Hat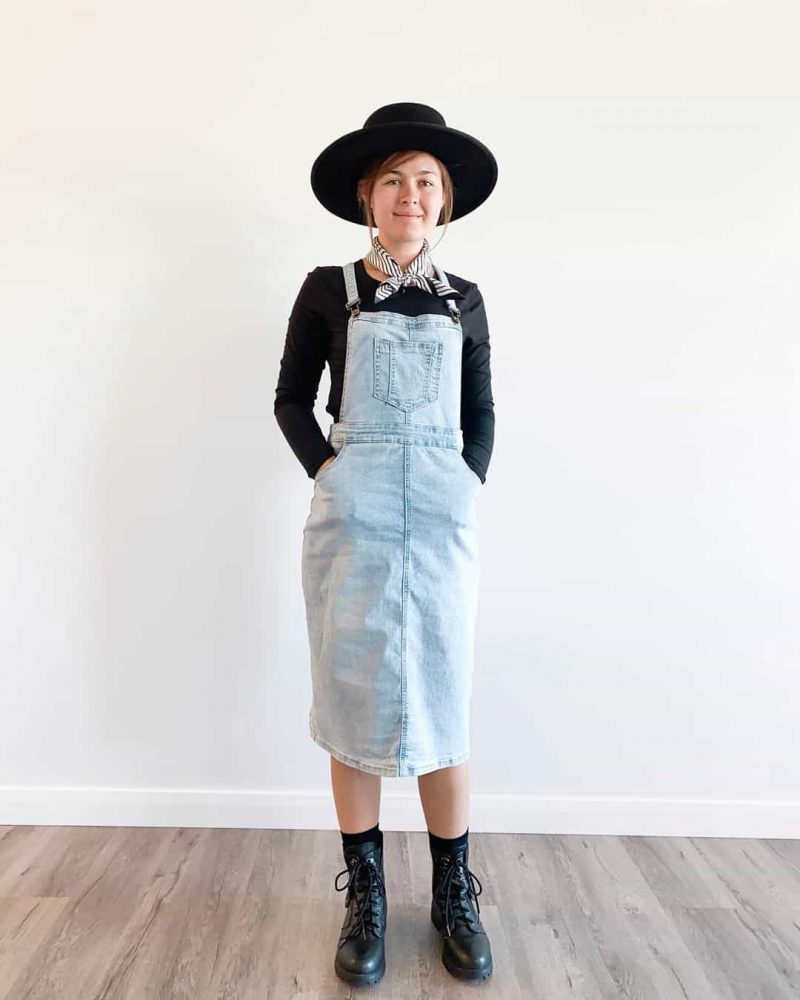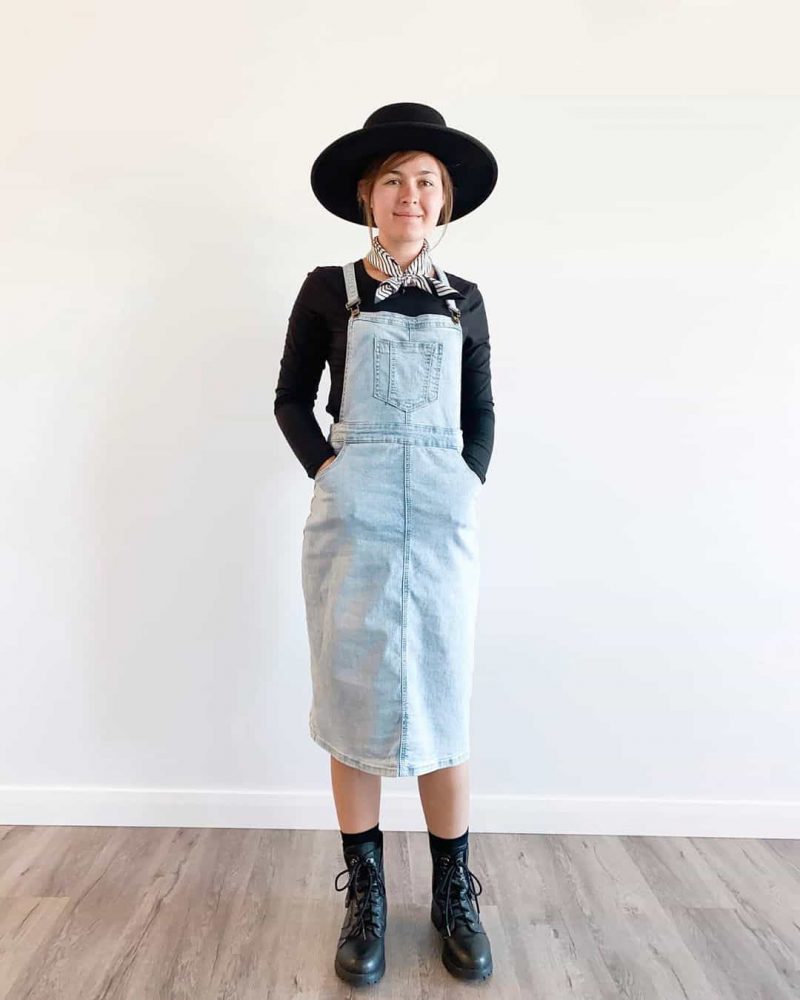 I am very sure a lot of us would think this out is for cowgirls but you got it all wrong, the long jeans dungarees match with that boot is the definition of class plus the hat on it. This is definitely a church outfit idea.
8. Jacket +Top+Floral Print Skirt+Open Toe Sandal Heels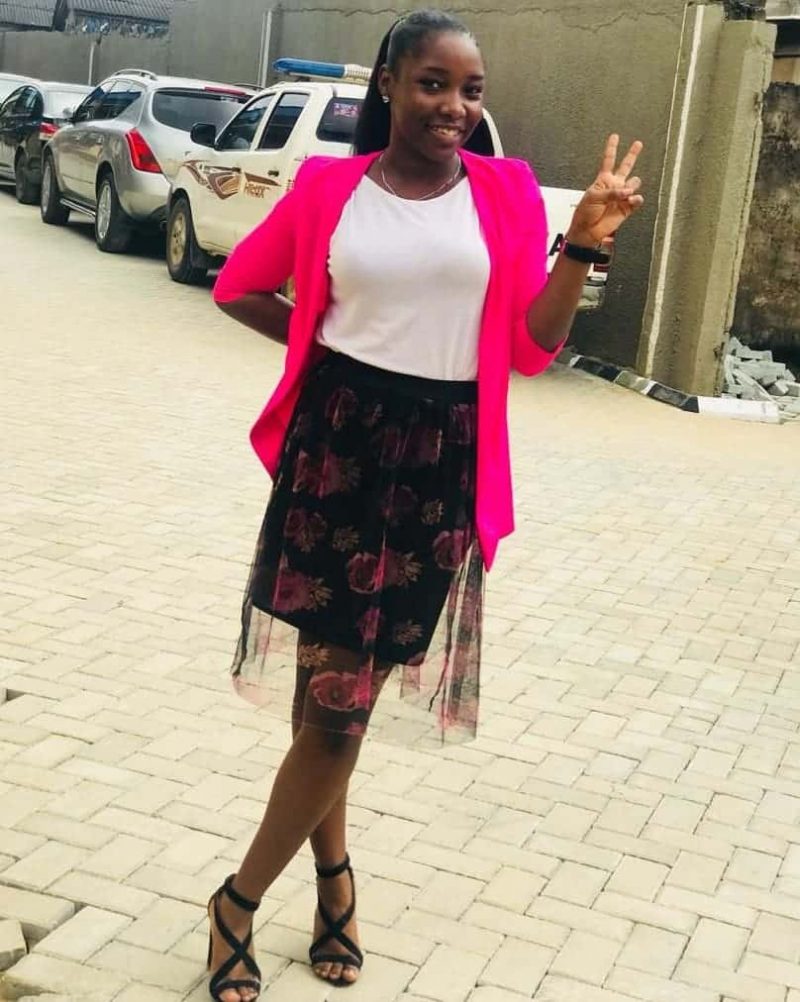 This combination is very common by ladies to church these days but we really need to be careful of the colors we combine together as any slight mistake will make the whole dressing go way off.  But trust me it is the best combination to wear to church.
9. Floral Print Gown+Mini Bag+Sandal Heels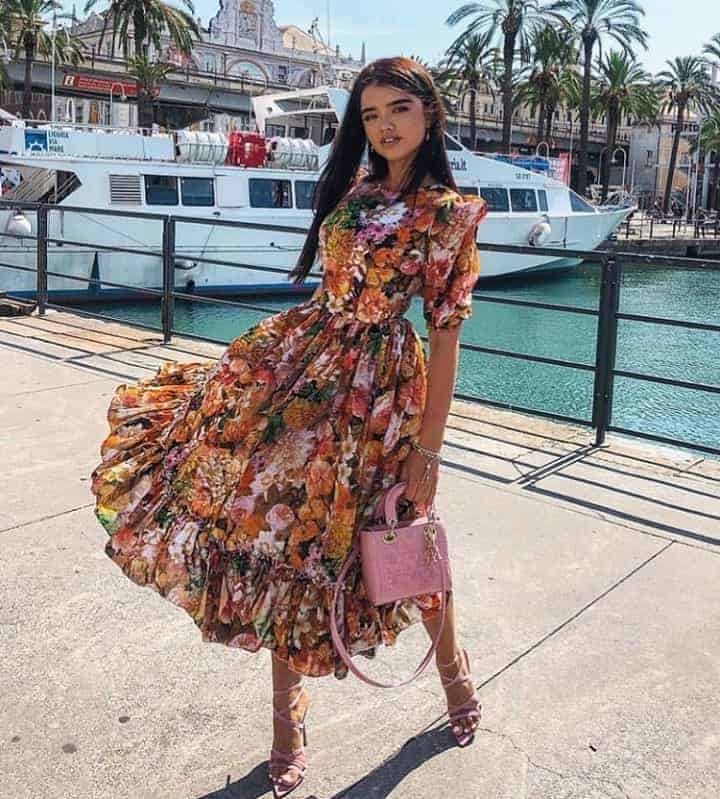 Floral prints have never gone out of fashion and I don't think it is going out of it anytime soon. This above picture is a very simple and classy way to show up in church for a Sunday service but of course with a mini beautiful hat to make a statement.
10. Jacket+leopard Skin Top+Jeans Skirt+Hat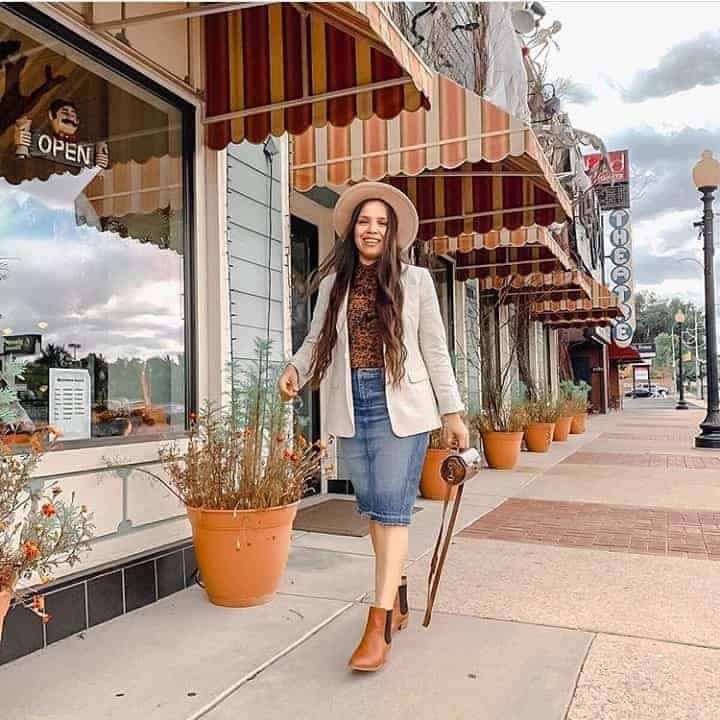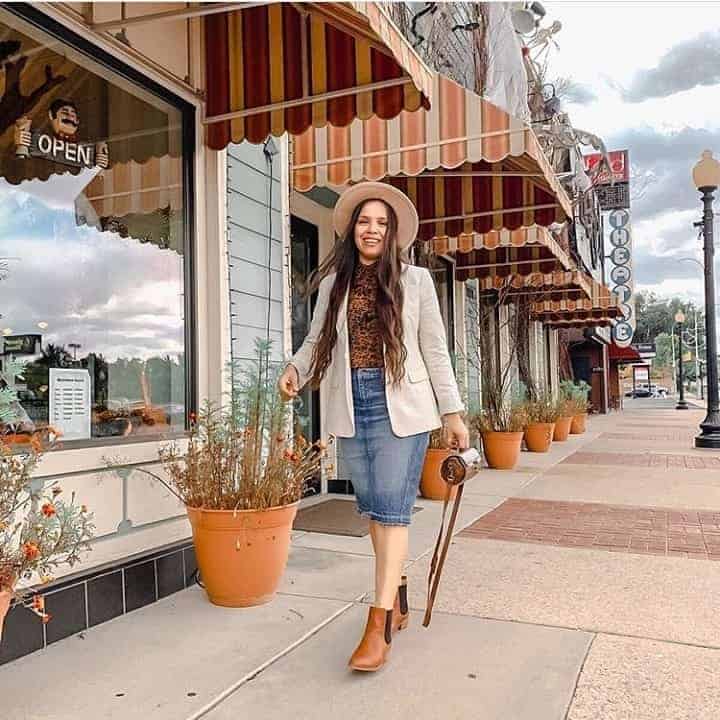 This is yet another beautiful and classy combination very elegant as well.
11. Simple Aline Gown+Mini Bag+PupSocks+Heels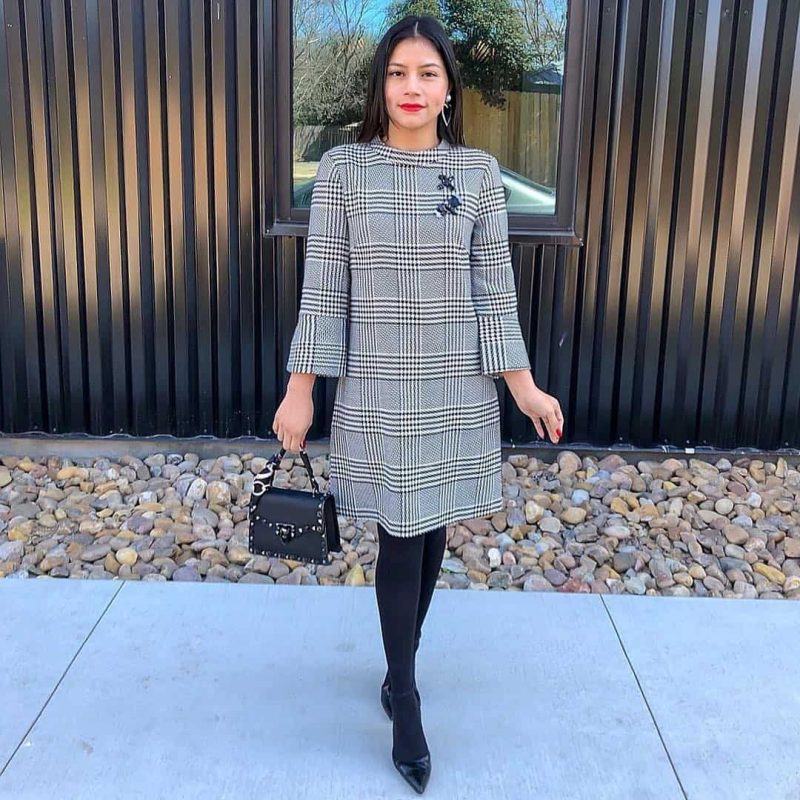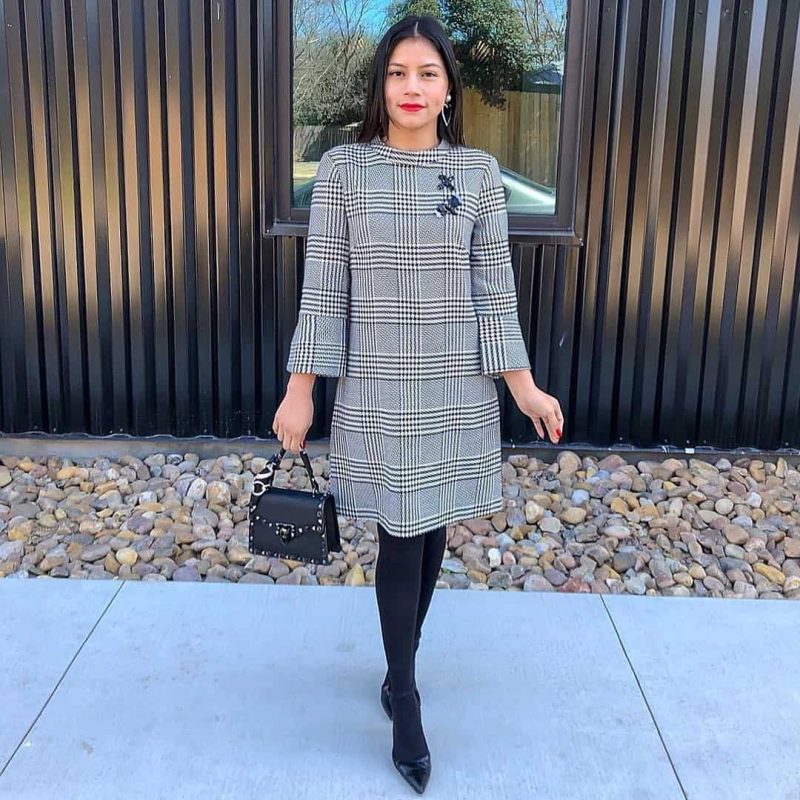 This combination is simple but hot like really hot, I would rock this trust me I mean the simple stylish Aline gown with a black pup sock is a whole vibe and to switch up this look you could adorn it with a louis Viton scarf and a shade.
12. Stylishly Wrap Mini Dress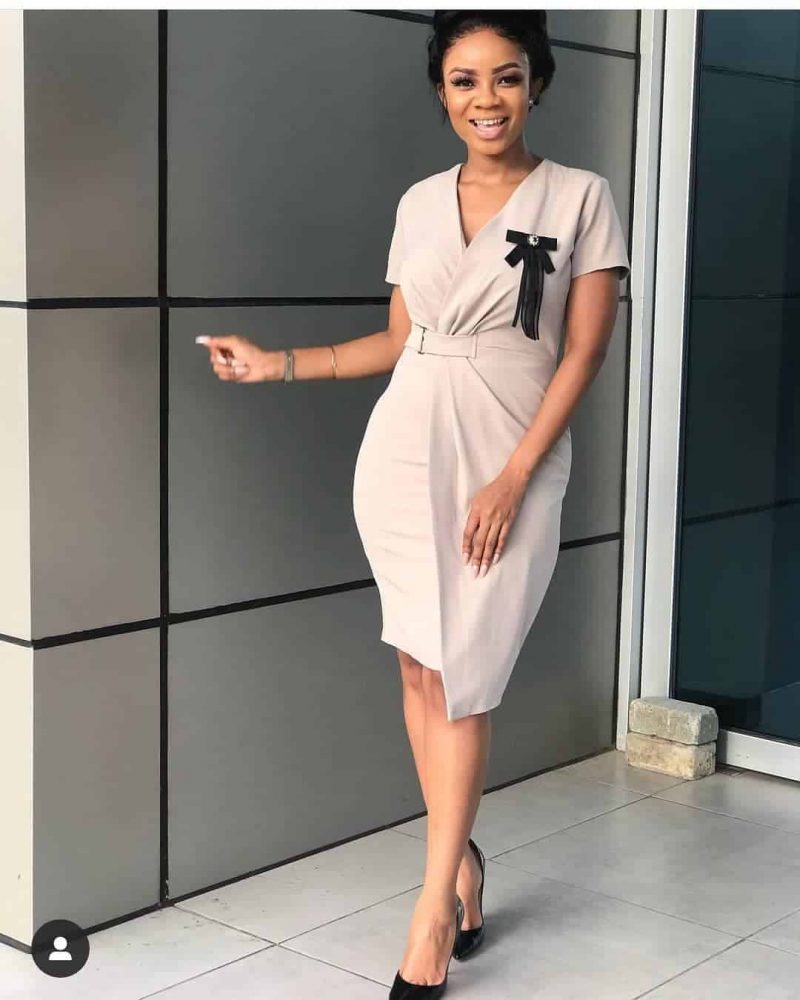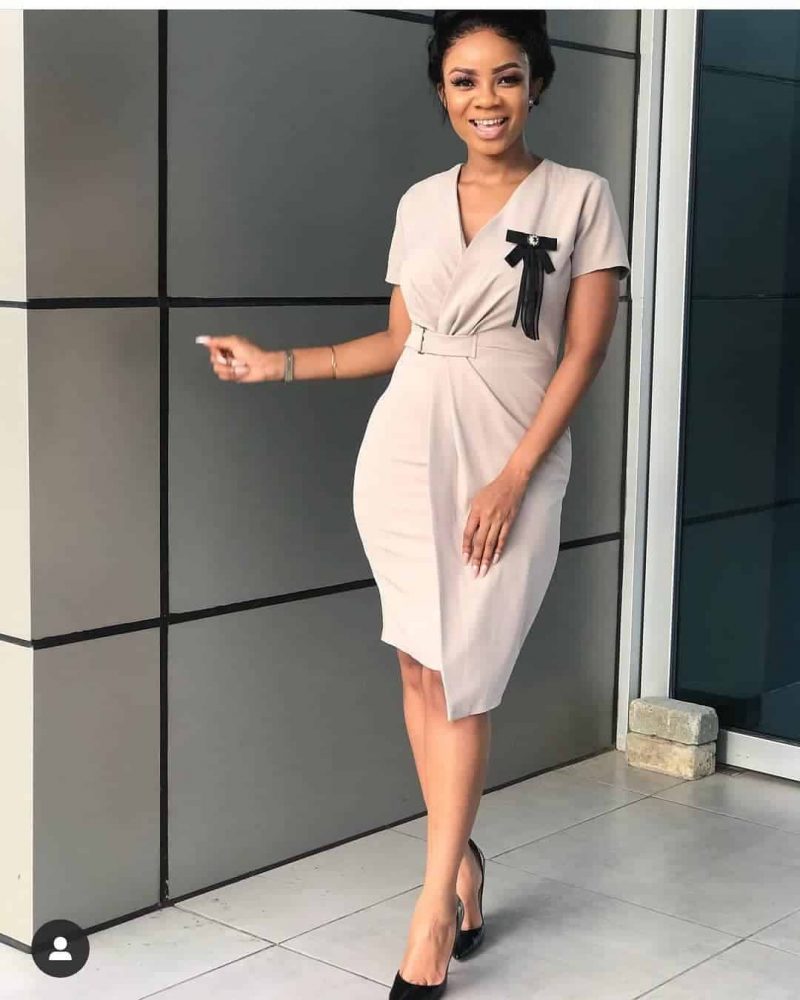 Picture yourself in this amazing stylishly wrap gown to church on the first Sunday of the month and tell me you do not already feel like a diva that you are.
13. Simple Aline Gown + Classy Court Heels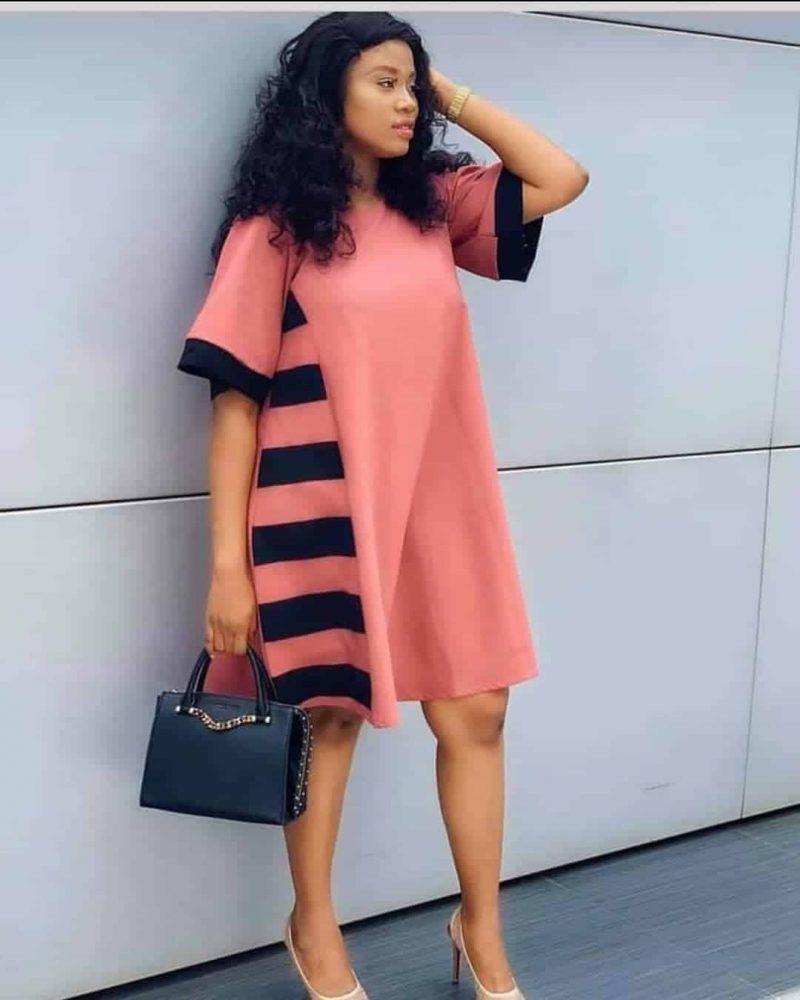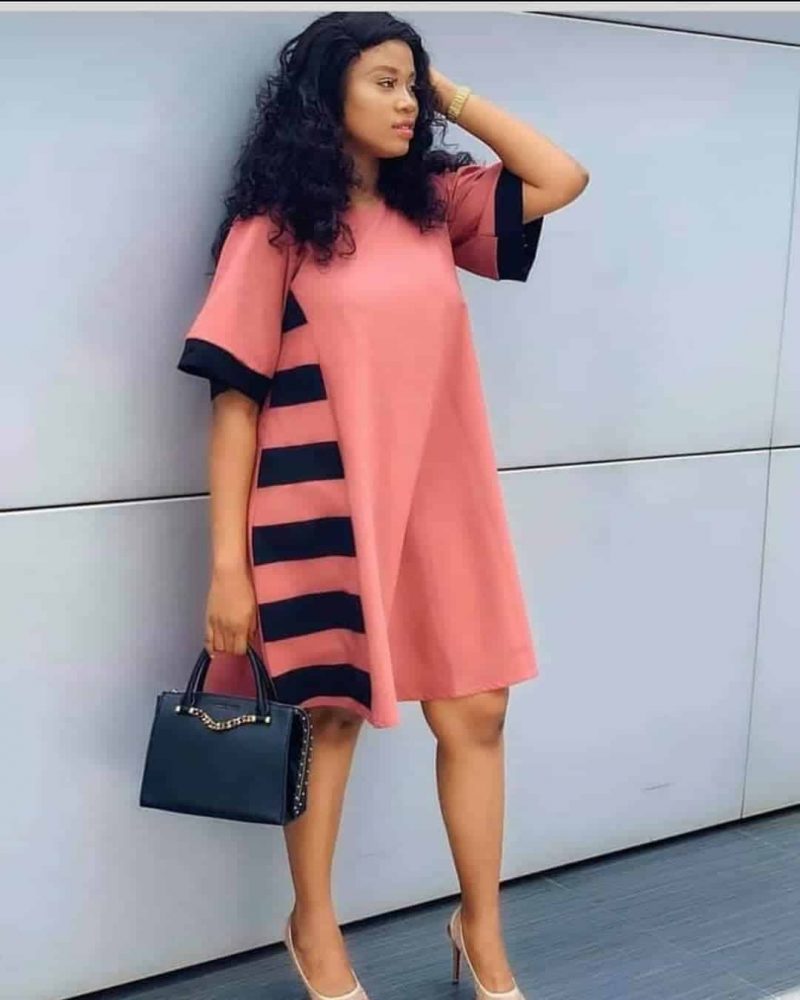 Another stylish Aline gown that is very church worthy, This should not be hard to get as we can get the material ourself and get it to a seamstress for tailoring.
14. Black Skirt+Polka Dot Top+Belt+Scarf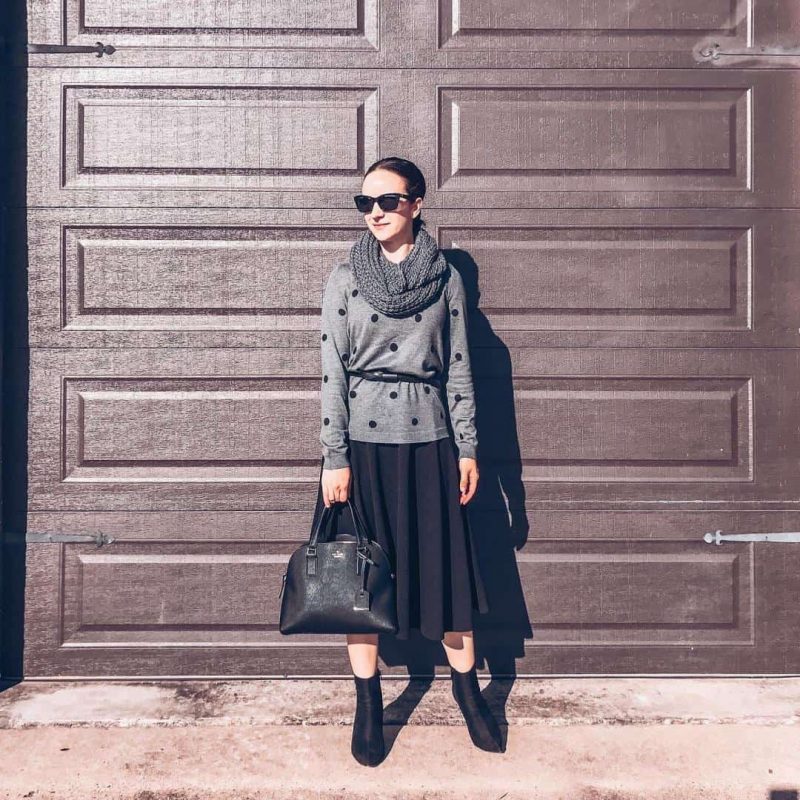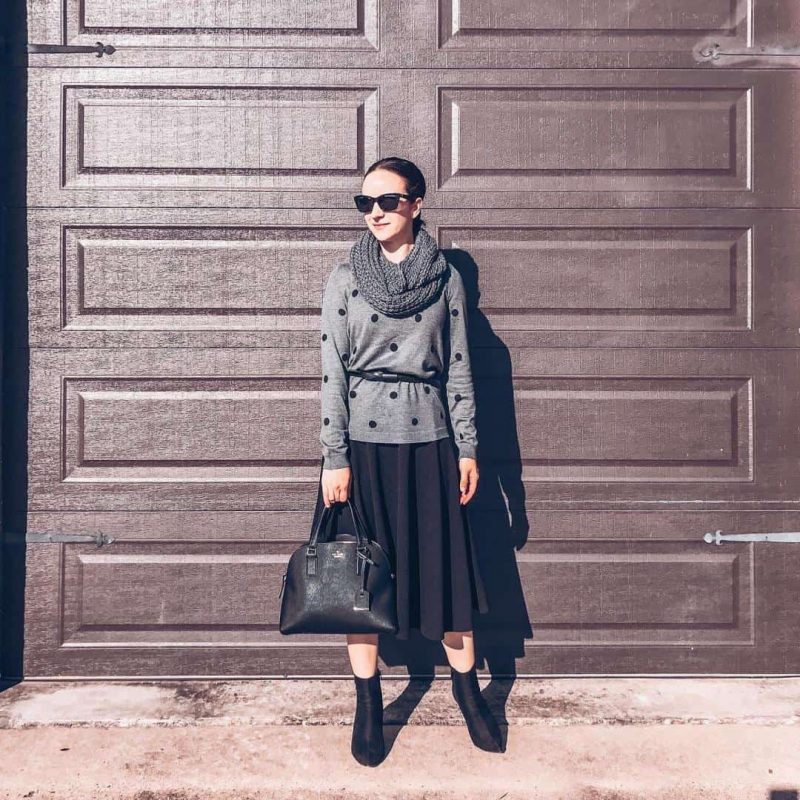 This speaks all about class. The shades, muffler, boots, flare skirt, and polka dot top is so simple yet very fancy and these are not very difficult to put together as it is a must have for every classy lady.
15. Plain and Patterned Shirt Dress+Yellow court Heel Shoe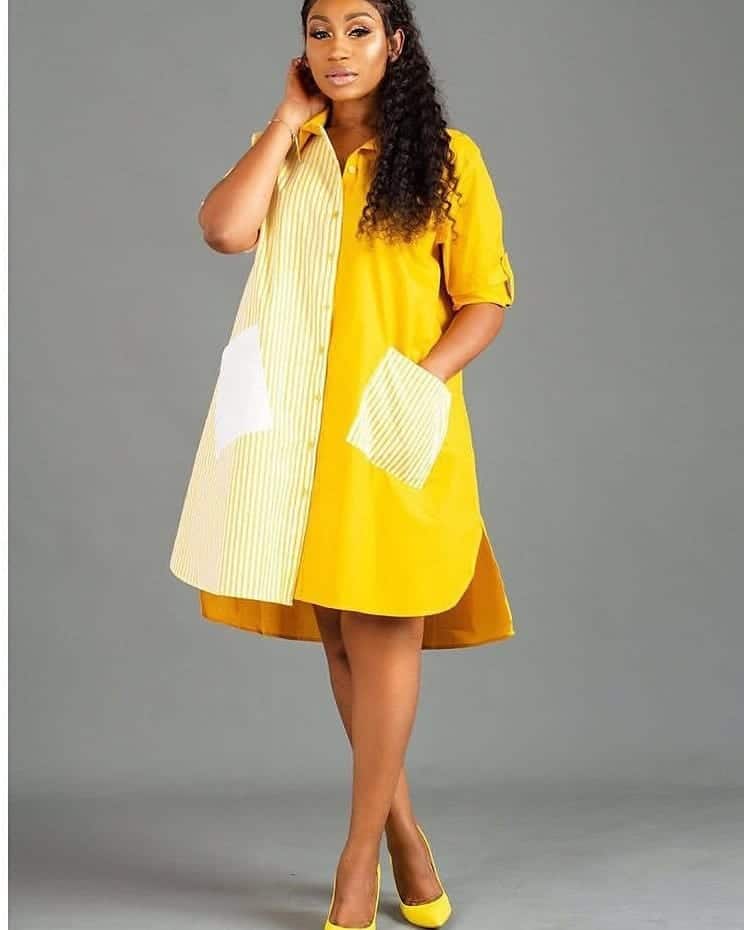 Simple classy and very hot outfit for sunday service.
16. Floral Print Maxi Gown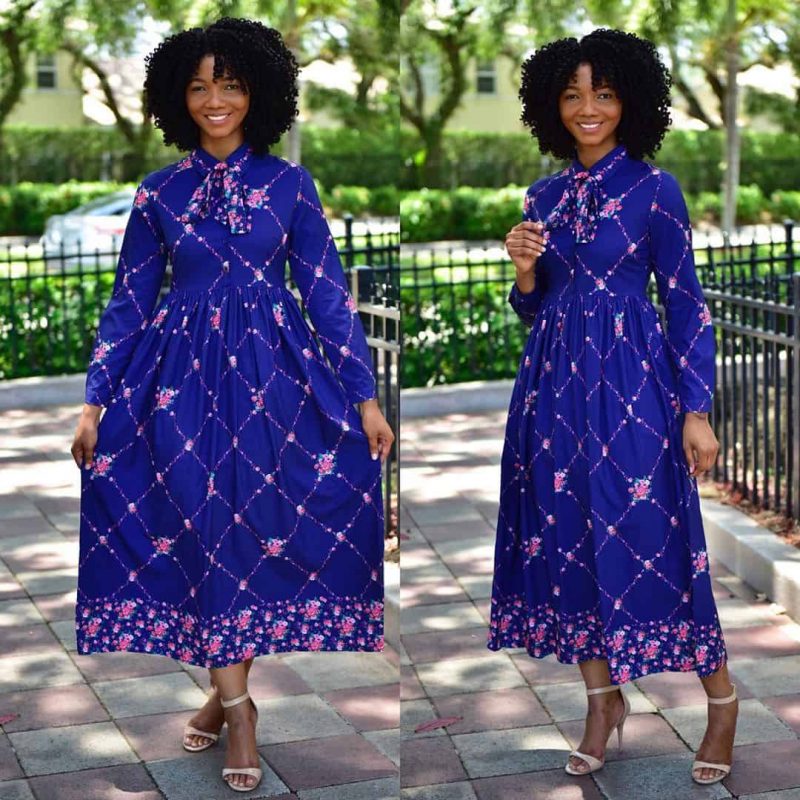 Floral prints gown are the best, They are beautiful very convenient and free also not forget is and always will remain a classy outfit.
17. Bell Sleeve Flare Gown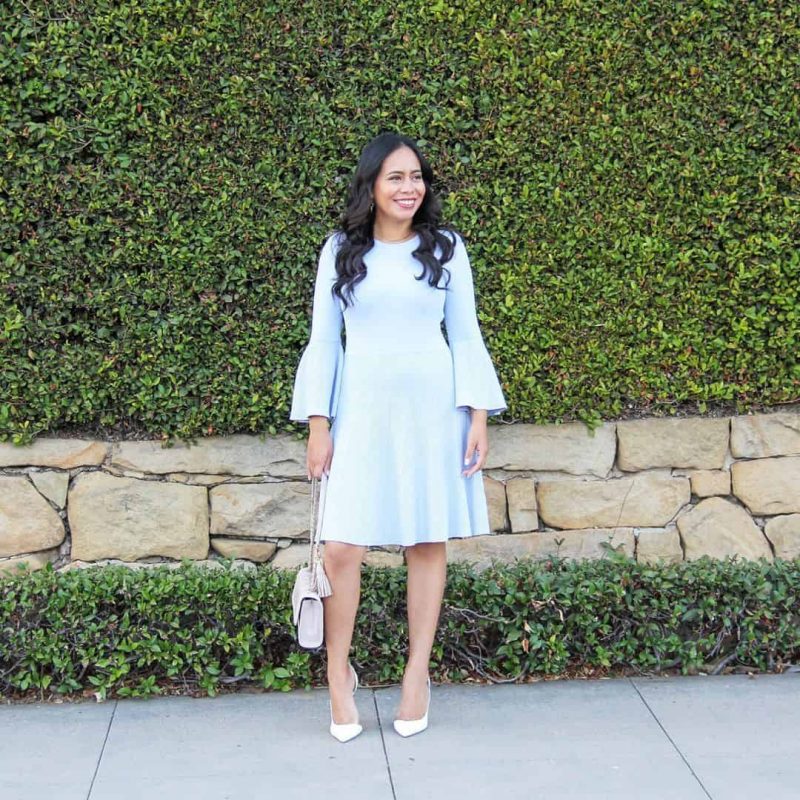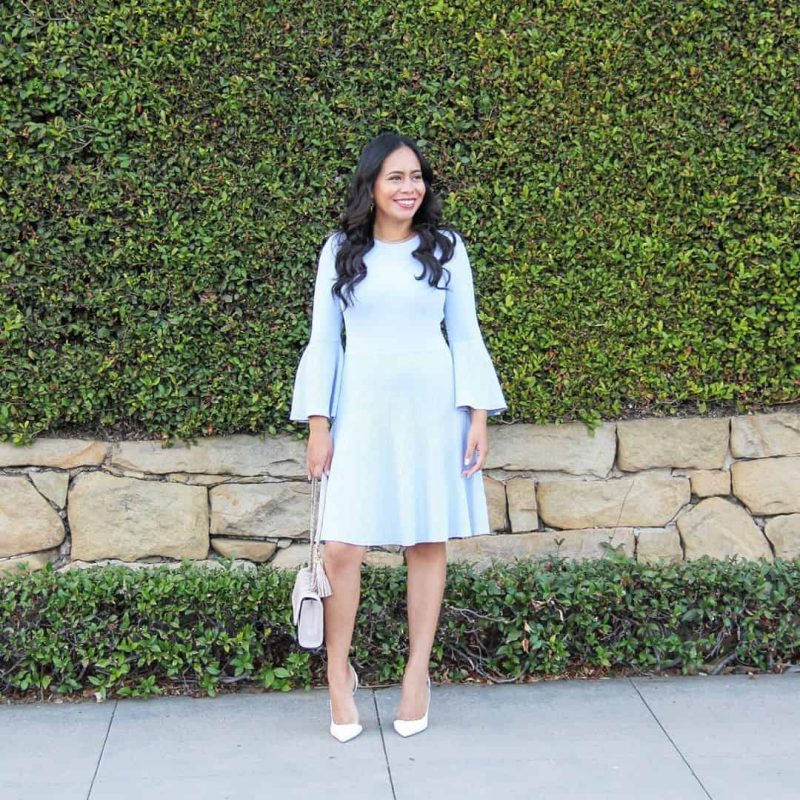 Another simple stylish and very classy outfit.
18. Floral Top +Floral Print Skirt+Sandal Heels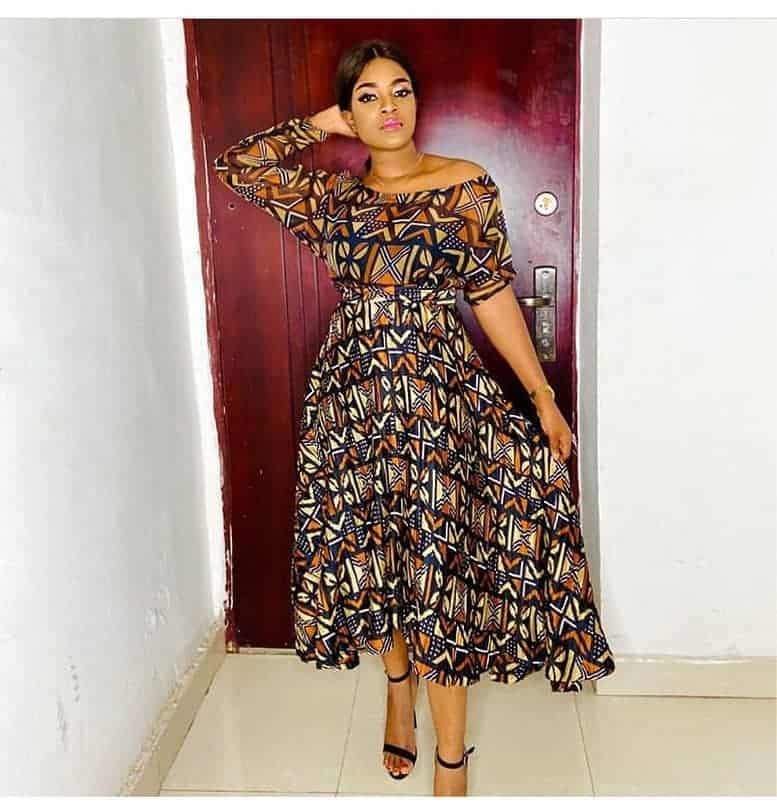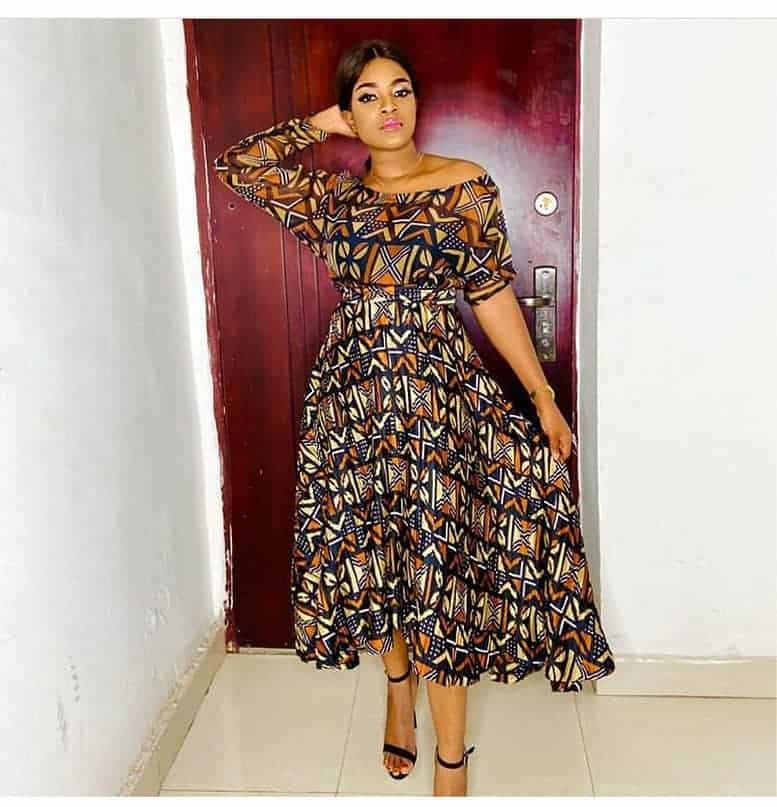 Let's break rules in prints!, normally prints aren't supposed to be match with prints but these days those rules have been broken. The above picture has just proven that to us.
19. Hat+Shirt Dungaree+Short Sleeve Top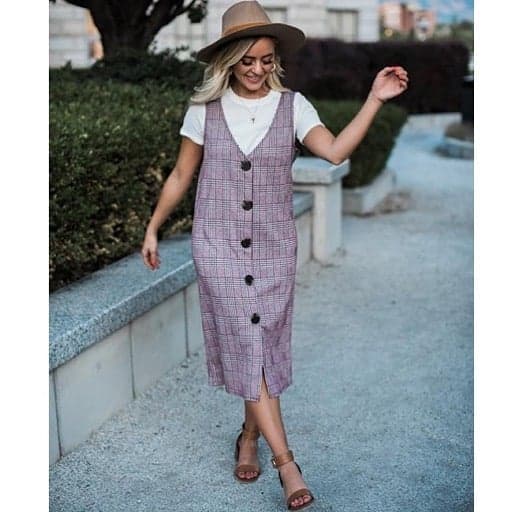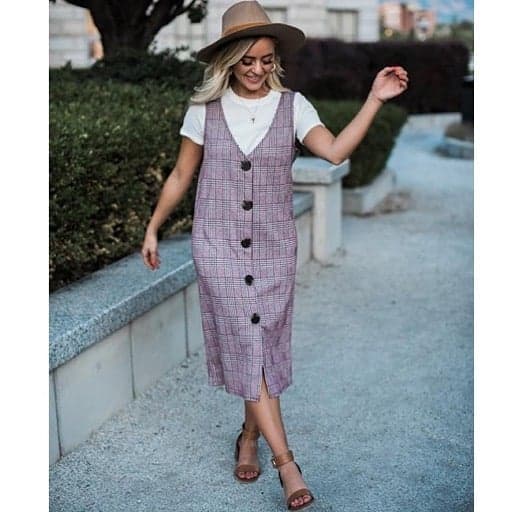 Another simple and beautiful outfit for sunday service.
20. See Through Top+Penciled Skirt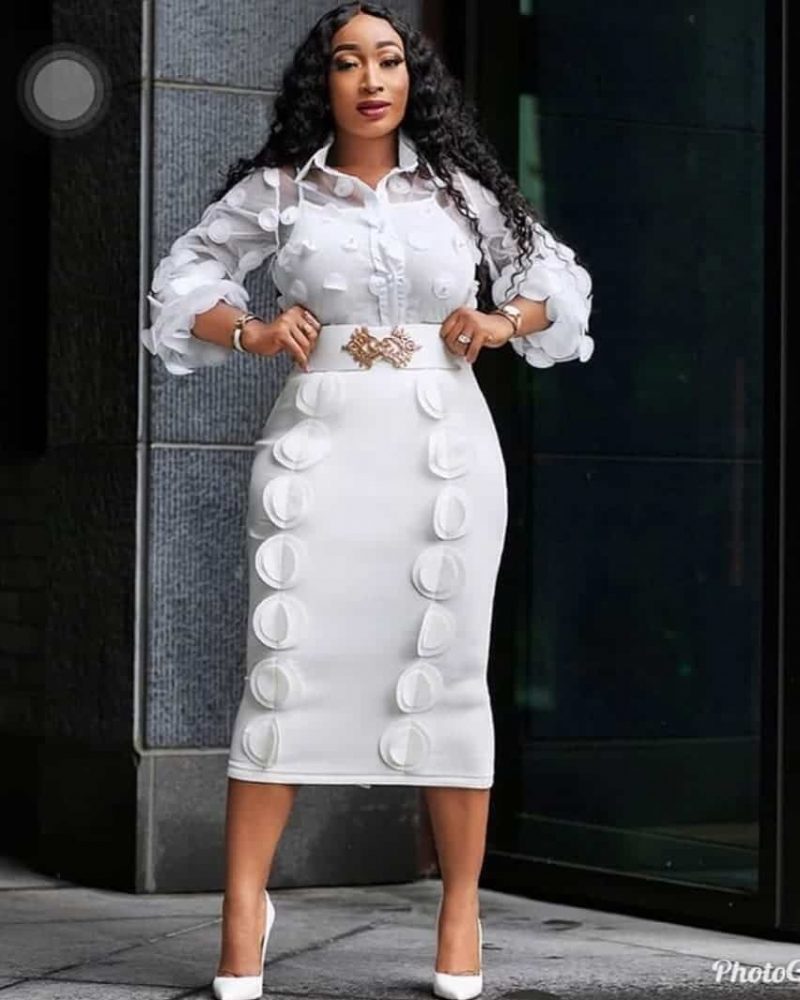 This is the most classy and adorable style that even I have come across, the combination of white all through is not easily pulled off by so many but if you know what and what to put together then you are good to go.
21. Hat+ Shirt dress+ Sandal heels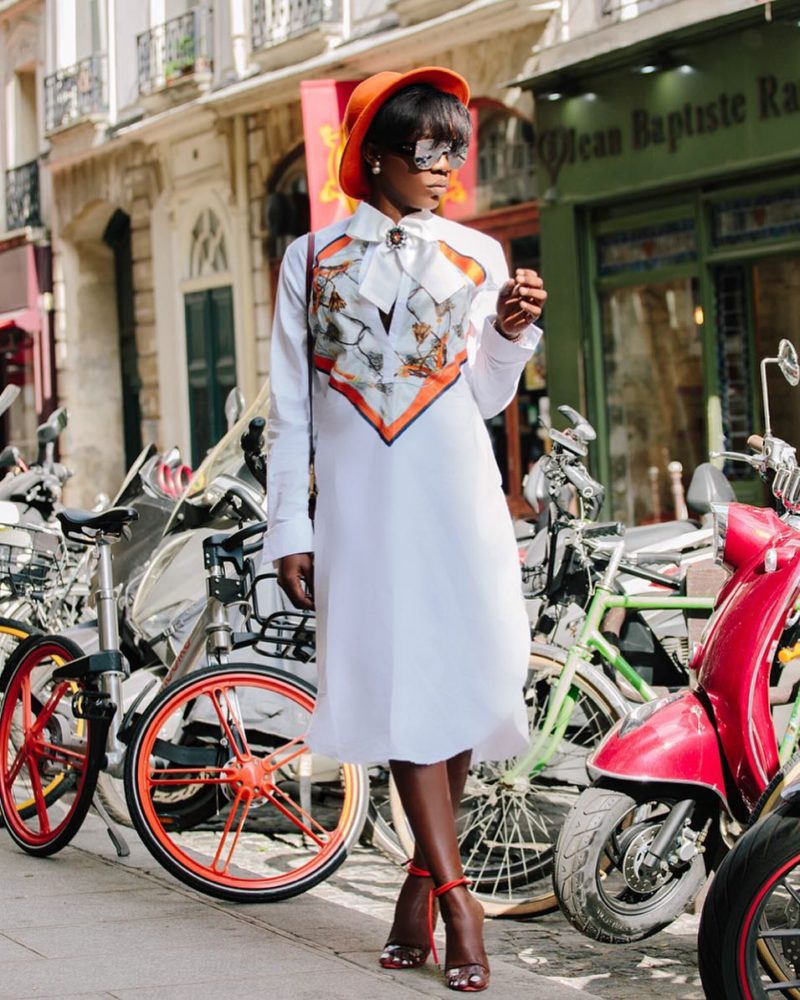 This shirt dress is giving us styles. Such a gentle and classy outfit, simple to put together without any fashion complication is a must get for this Sunday outing.
22. Beautiful Layered off-shoulder dress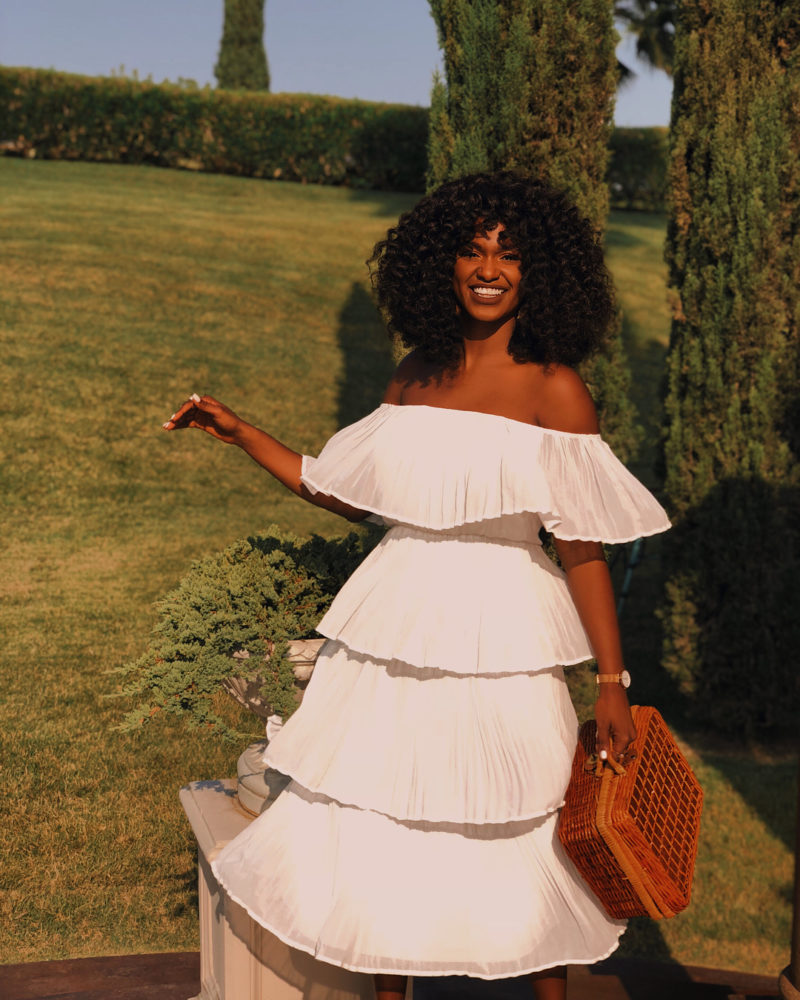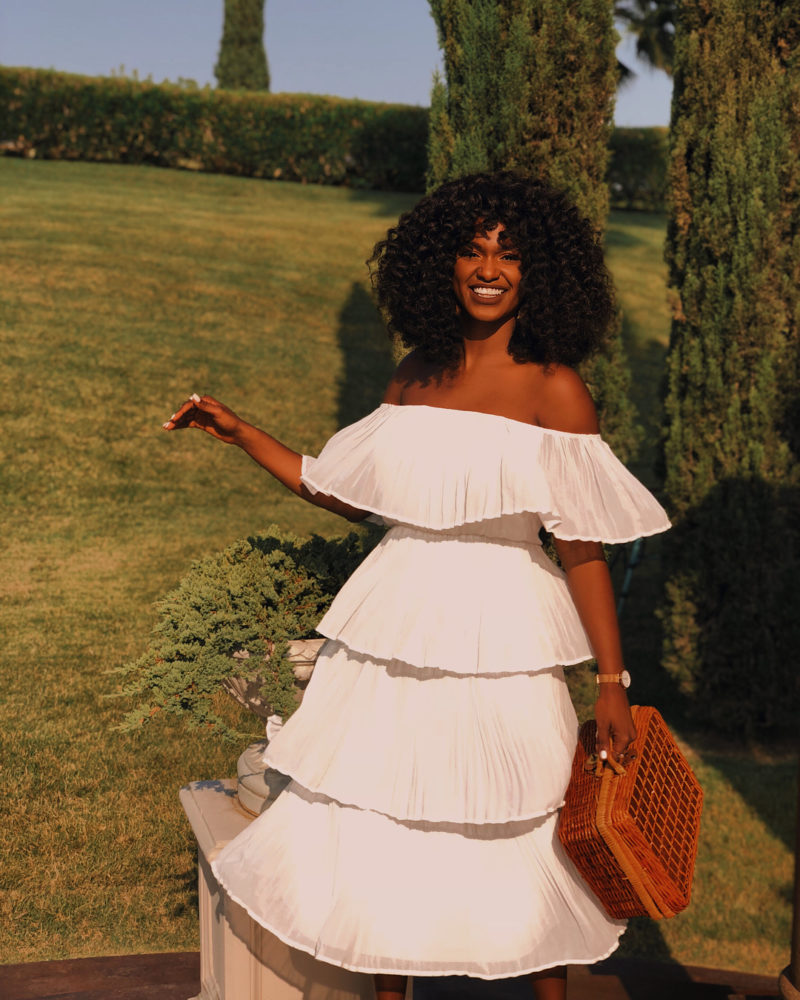 Layers and layers of Sunday awesomeness, we love this dress and we think you should love it too. Not expensive to put together. We specifically love the casual look it gives.
23. Blazer+ Shirt gown + Sandal heels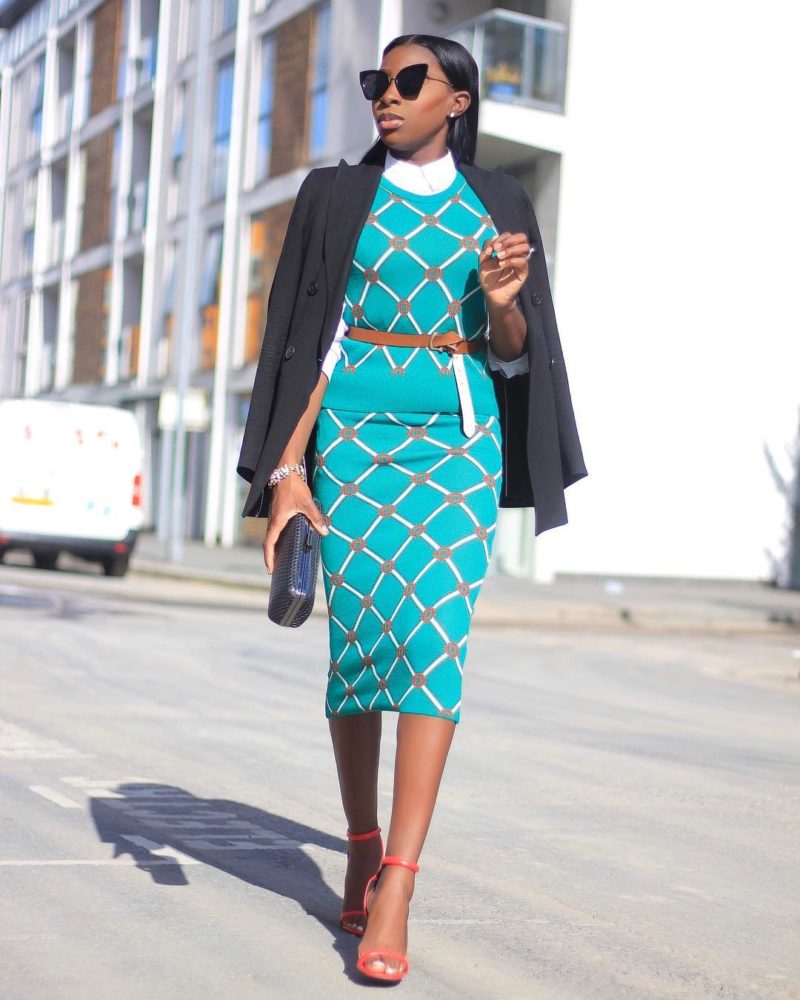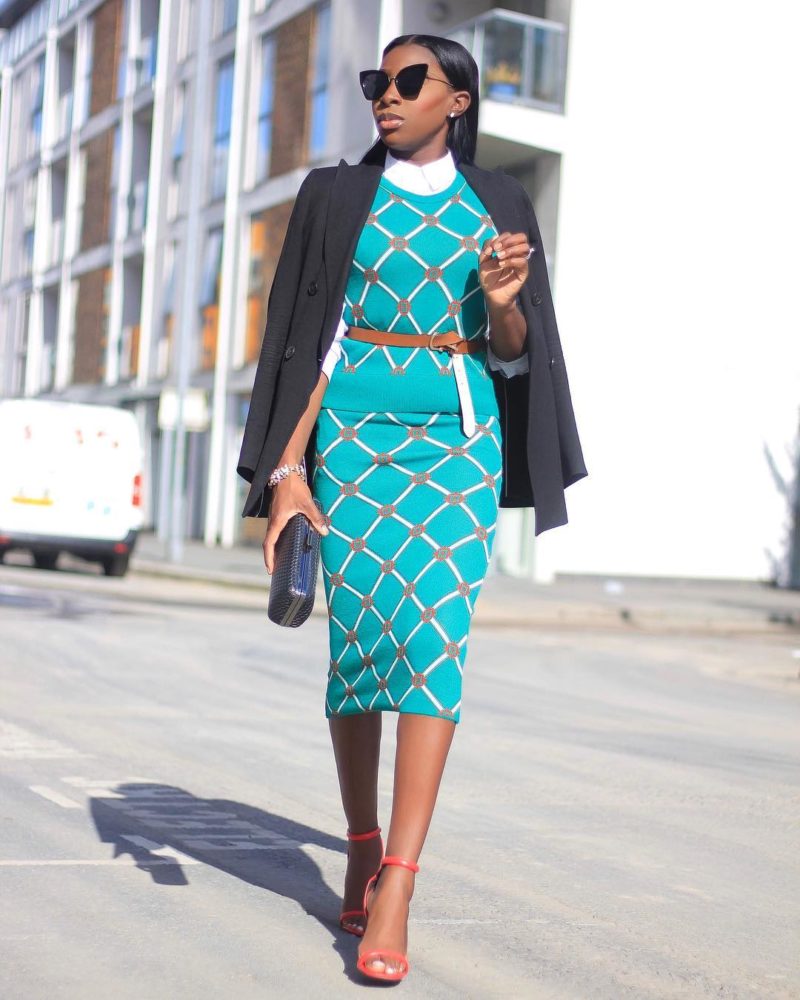 Amagodson isn't chilling on this one. This is churchy, formal and classy at the same time. We love the color blocking effect… we love it!
24. Off-shoulder top with layered sleeves+ palazzo pants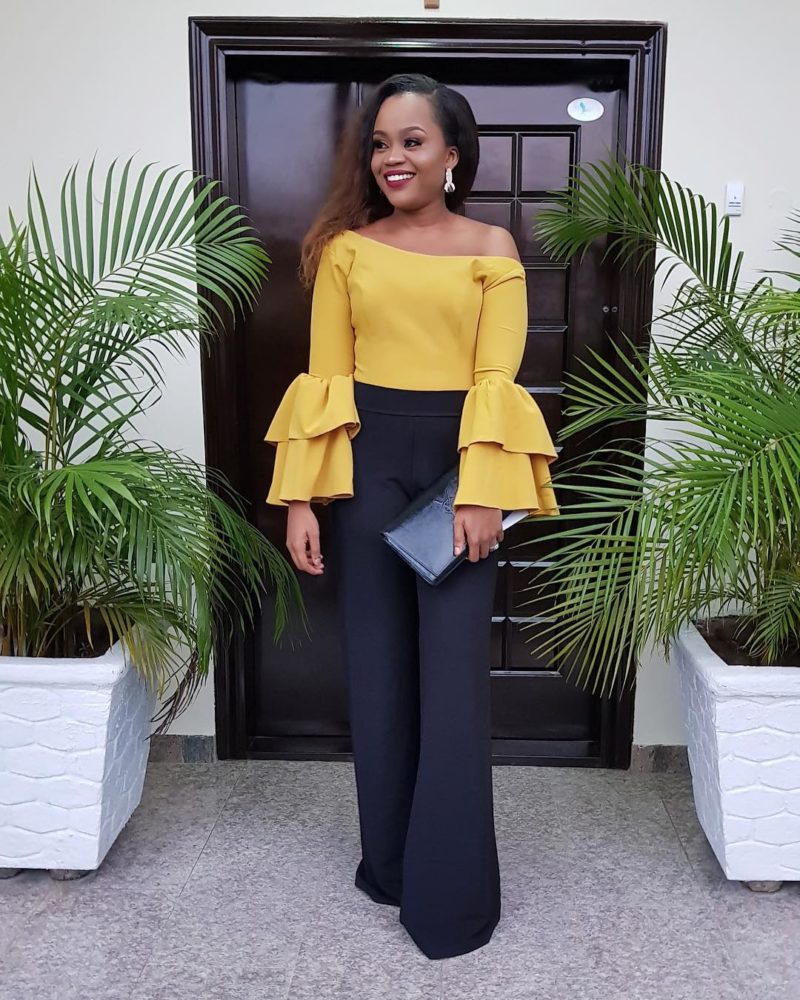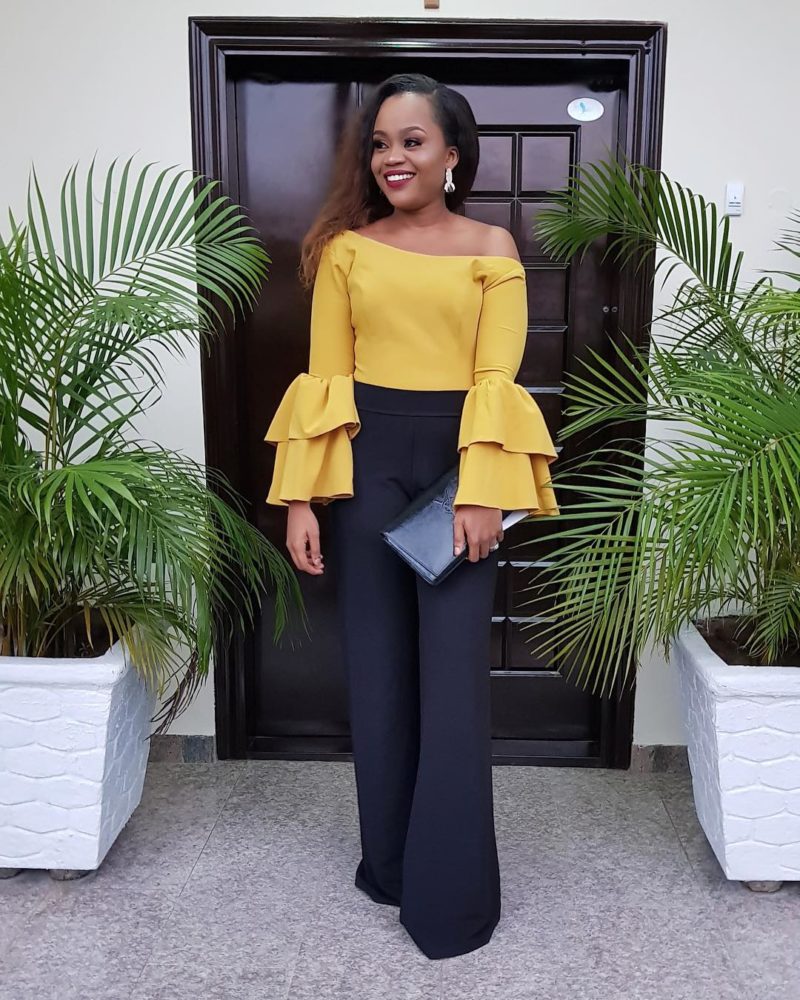 Black and yellow is back and it's totally going to work for a Sunday outfit. These palazzo pants are rocking it crazy and we're certainly going to fall for them and you should too. We call this a one-stop look 🙂 it's got all the sauce you need.
25. Shirt + Jumpsuit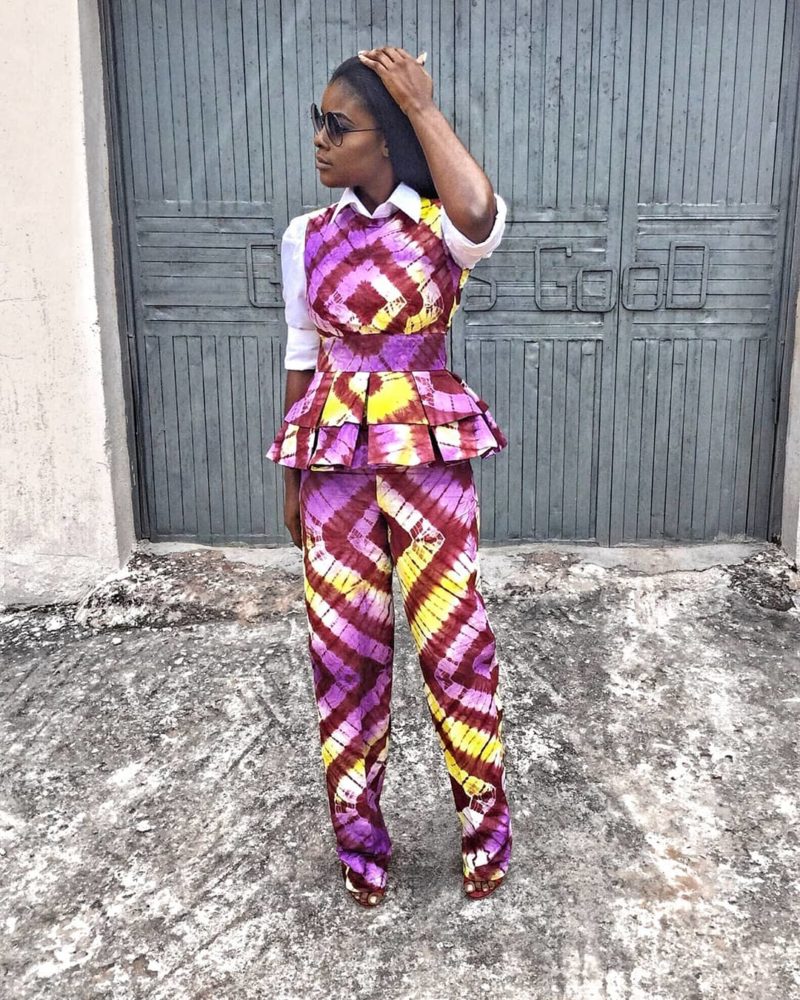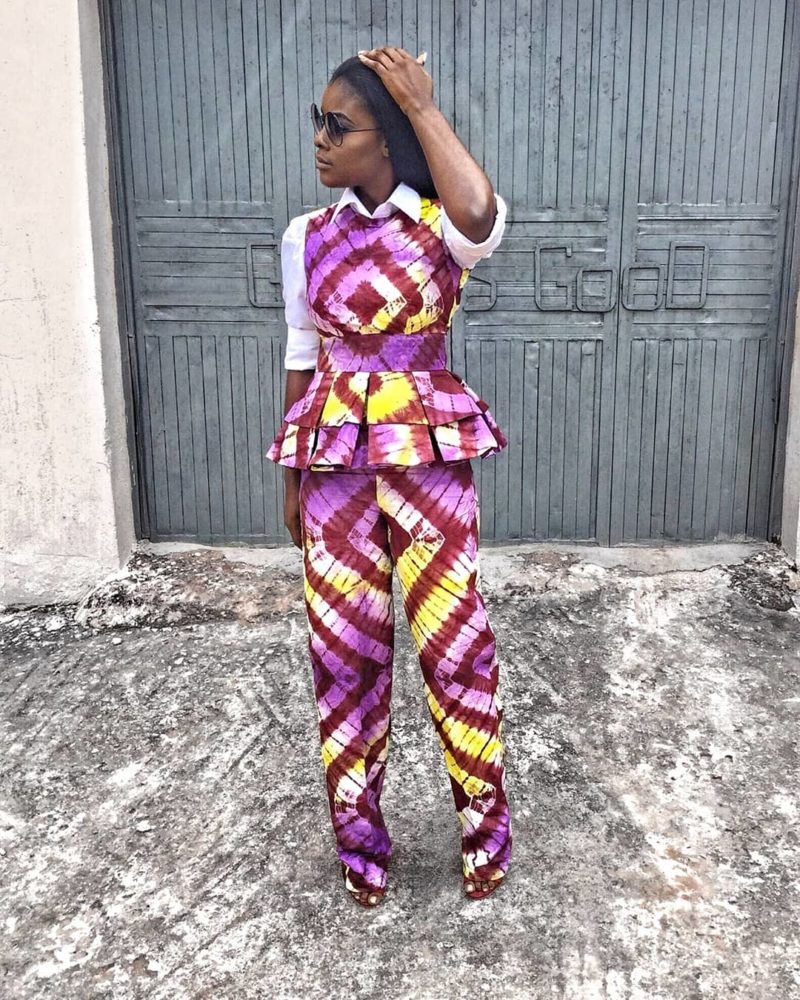 This western-indigenous combo is nice and easy and that's why we love it and the same reason why we think it should be your outfit choice this Sunday.
26. Blazer+ penciled pants+ Pointed transparent heels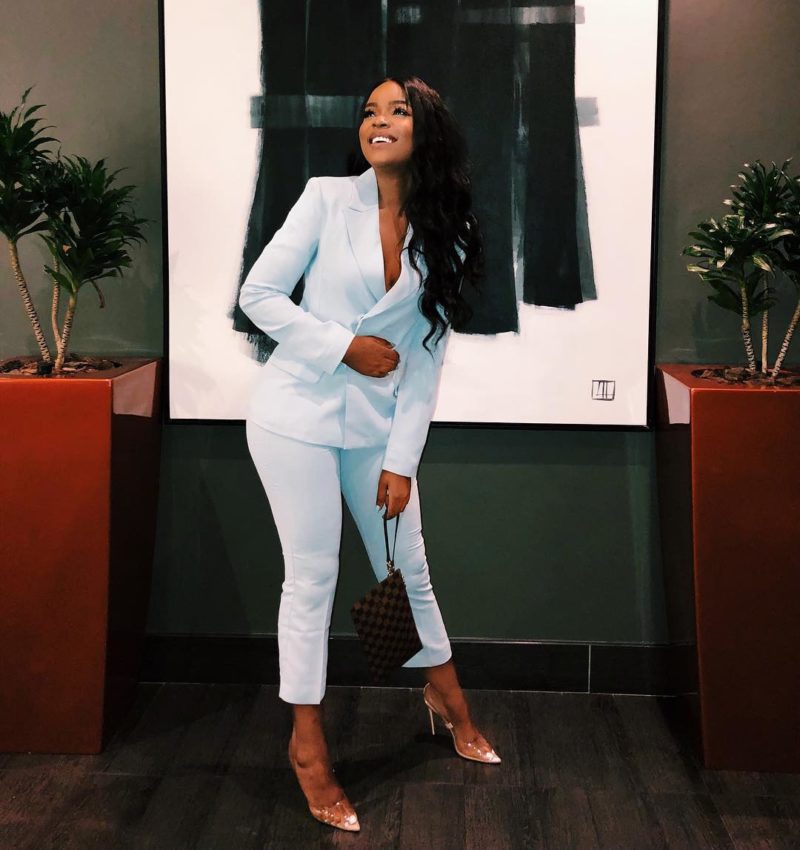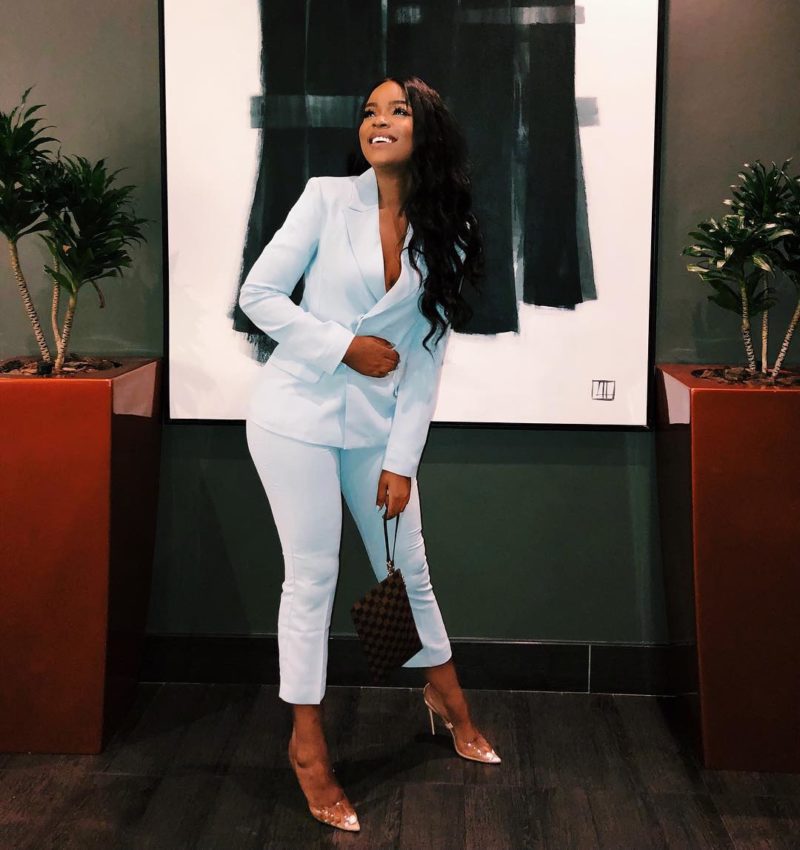 Formal is the new classy chic and this monochrome effect is slaying for days people. Give us one reason why you shouldn't have this in your closet… we don't wanna hear it.
27. Plain and Ankara midi gown+ Court shoes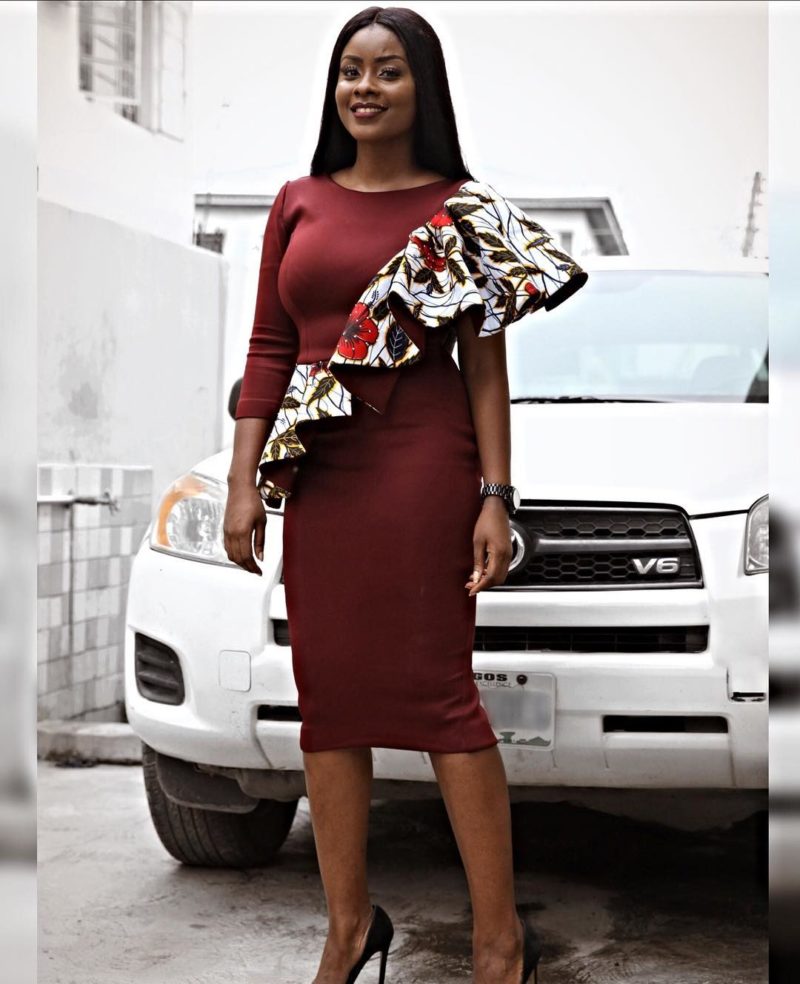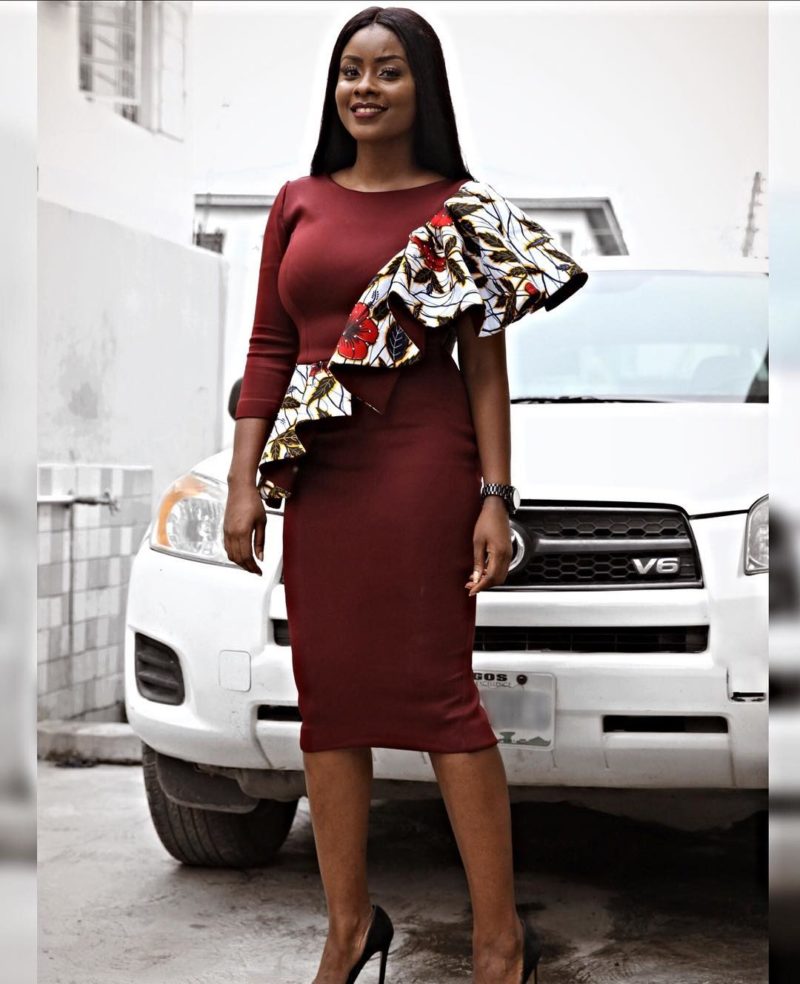 When we say African prints never go wrong, this is what we're talking about. This midi-gown is all shades beautiful, formal and classy and we love the Ankara print featured in it.
28. Red midi dress+ Red court shoes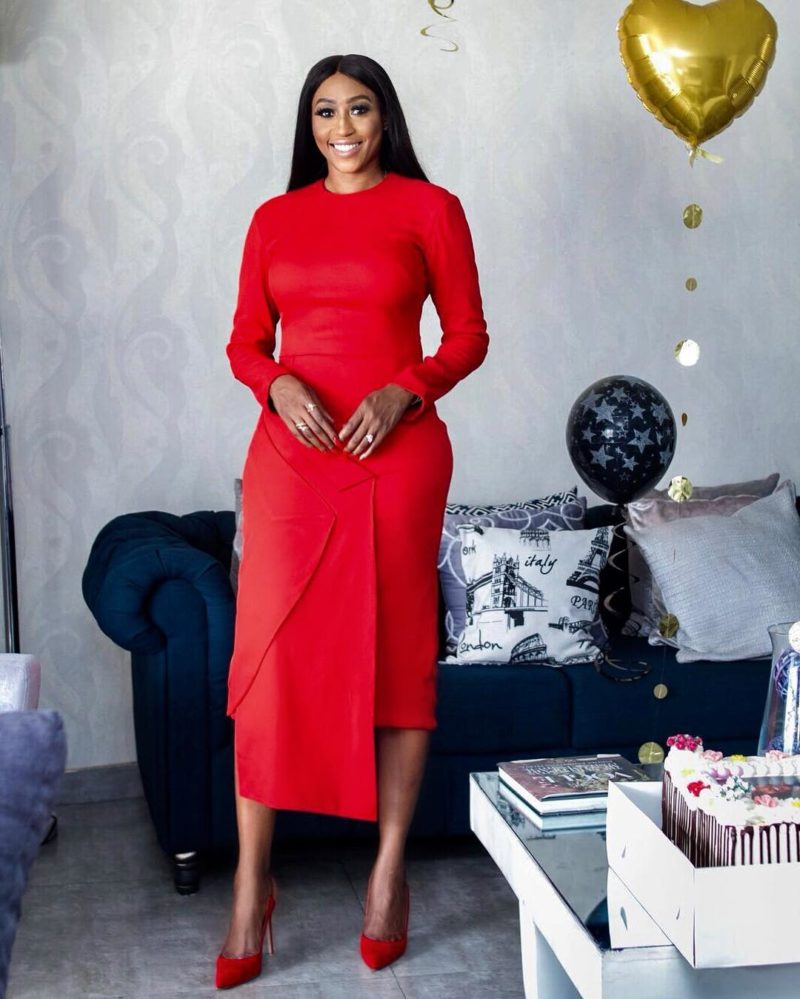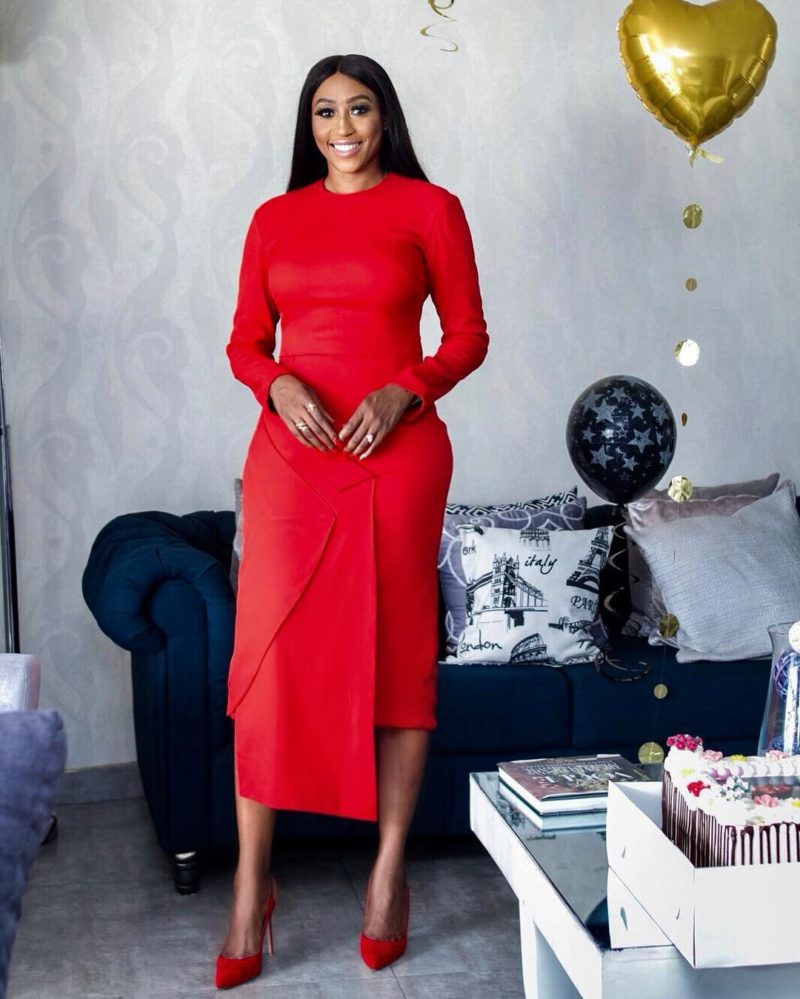 Veronica Odeka has it all! What's more gorgeous than a red dress on red heels? We totally love this outfit and we think you should try going out next Sunday in this. This is the epitome of a classy look.
29. The Aso-ebi way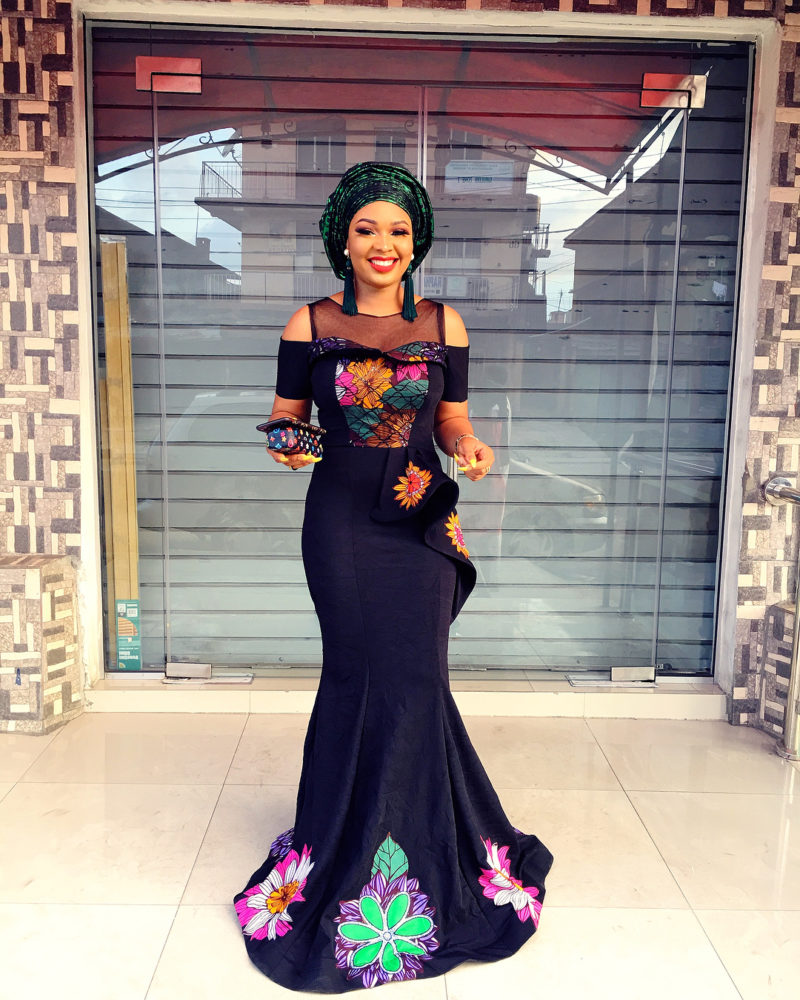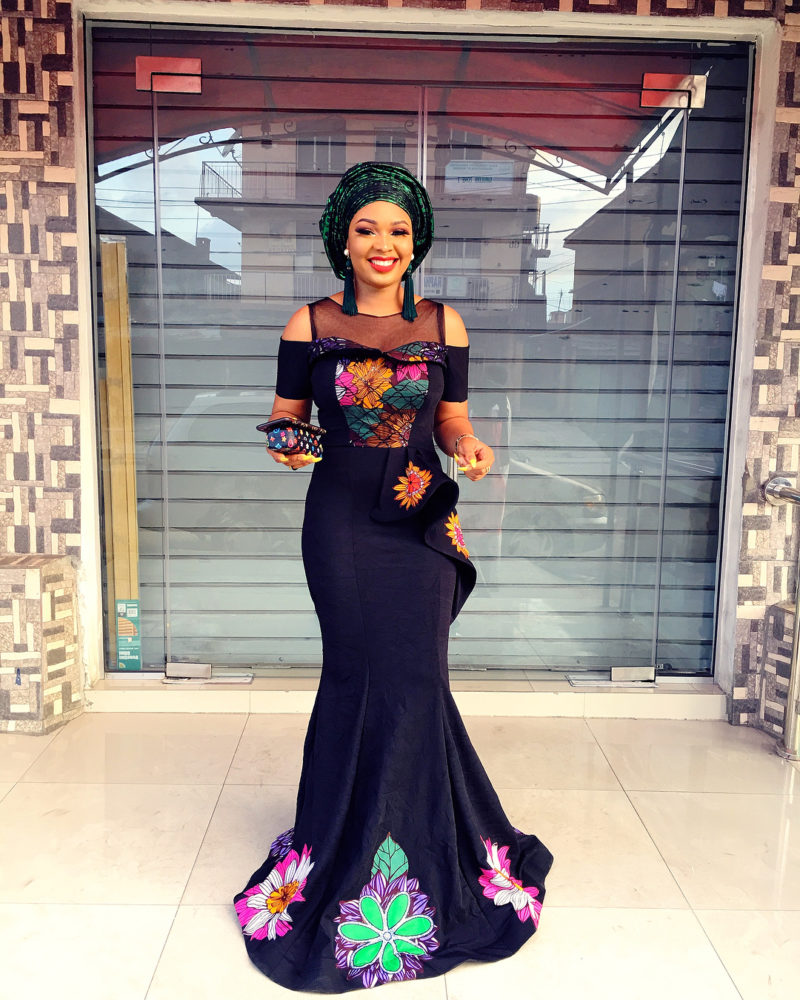 You never go wrong with the typical owambe outfit on a Sunday. This particular style is elegant. We love the colored flowers on this gorgeous black dress. Need an idea for your next Sunday outing?… Use this.
30. Floral long sleeved top + Pleated midi skirt+ Statement heels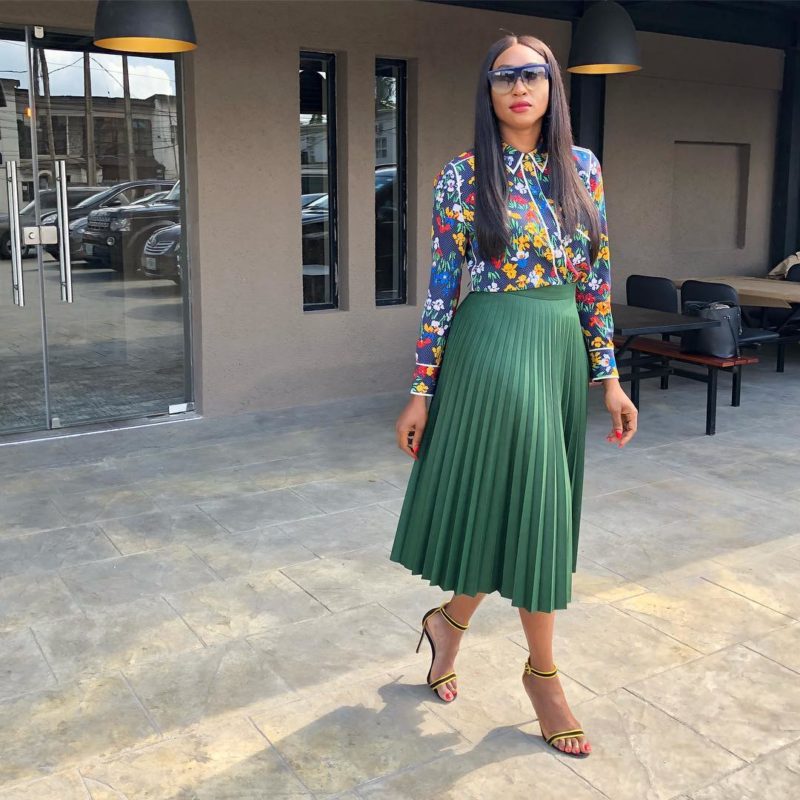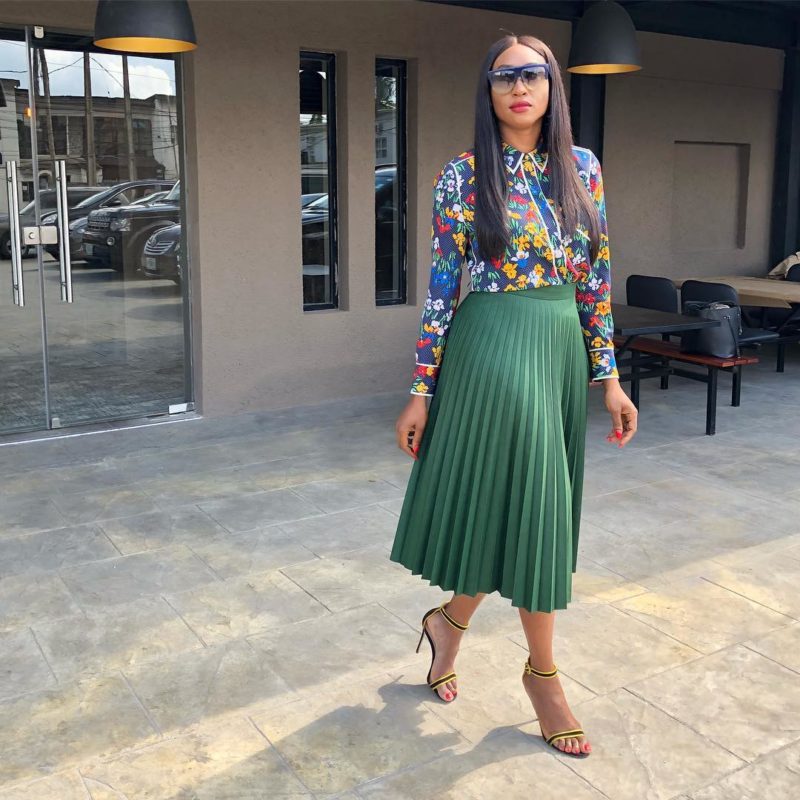 The floral long-sleeved shirt to start with gives an automatically elevated look. This color combination has it all as the skirt gives a formal and urban look all at once, wear this on Sunday and the paparazzi party begins. What a chic Sunday outfit!
31. Patterned top+ patterned midi skirt+ matching shoes and bag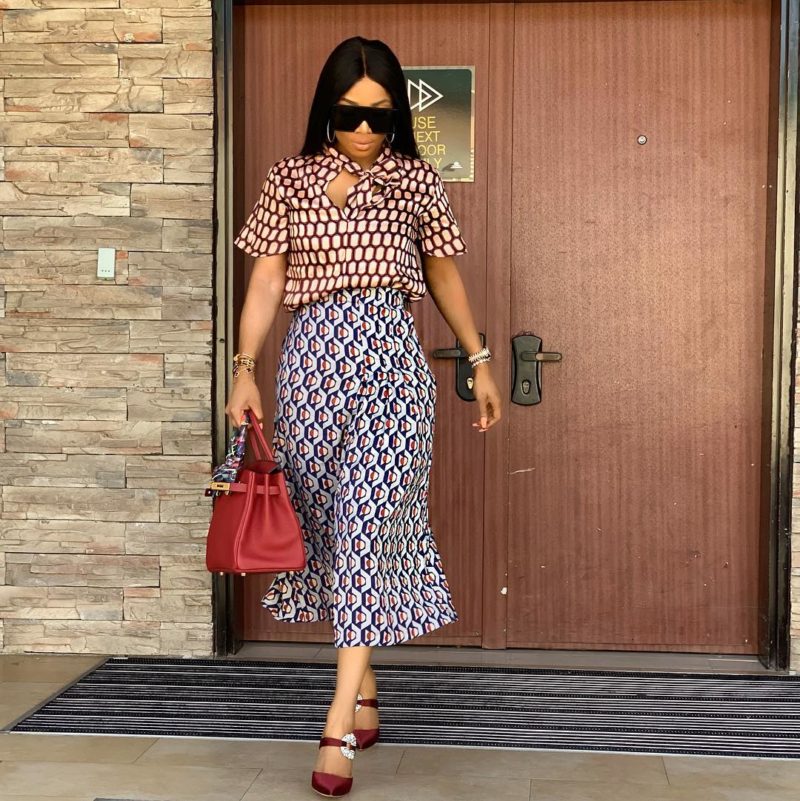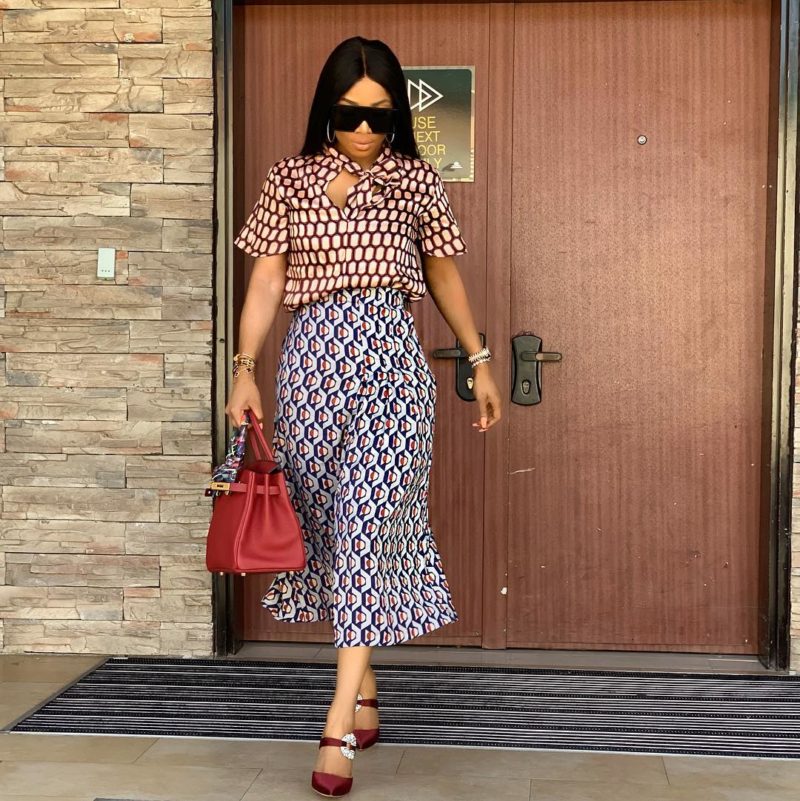 When prints clash, Aunty Toke always reminds us that rules are meant to be broken. This look is awesomely amazing as the classy set of bag and shoes complements the color of the top and skirt. This is a must try for your next Sunday outing.
---
We'd like to know what you think about these outfits and feel free to drop your style inspiration in the comment section below.
Our Instagram @thrivenaija has many more amazing style inspirations, be sure to follow us 🙂
Plenty love guys ♥️️
Click here for a chance to win a free ticket to the world puff puff festival happening