Have you been thinking about getting a digital perm?
Digital perms will give you a wavy, sleeking looking hair. But before I make you all excited, hold on! There are truths and realities you need to be aware of before getting your hair permed.
Don't get me wrong, digital perms are a good idea if you are looking for an easy way to manage your hair. However, it is important to keep these facts at the back of your mind before you commit to this type of perm.
Digital Perm Facts
1. Digital perms are not suitable for everyone
That's right! Digital perms are not for everyone. Most of the perms solution will last up to a year.  Perming your hair using digital solutions may not be a good idea if you wouldn't want to have permanent curls for that duration.
Digital perms are a no go zone for severely damaged hair. This type of perm may weaken your hair and make it worse than it already is.
2. Natural looking than cold perms
You will love how natural your hair looks after getting a digital perm.  You will not only get fuller but also natural looking curls than any other perm can give. Digital perms use heat treatments
3. Digital perms are expensive
A digital perm is an investment. From getting it done for the first time to products you need afterward. The perm tales a lot of time and uses lost of treatment and that explains why you will need to dig deeper into your pockets.
4. Digital perms require a lot of maintenance
Digital perms use a lot of heat and this exposes your hair to more damage and breakage. For this reason, we recommend that you treat your hair with keratin-containing products to help keep the curls shinning.
There are several quality anti-frizz creams in the market to stop breakage and damage by ultraviolet rays of the sun. A good shampoo and conditioner will give your hair the love it deserves.
Always look for treatments that are not harsh to your hair.
5. Expect massive twirling
Frequent running of fingers in the hair will only cause frizz and nothing less. You will have to twirl your hair just like when you are drying the curls then split the hair into equal sections after low heat blowdrying.
What is the difference between a normal perm and a digital perm?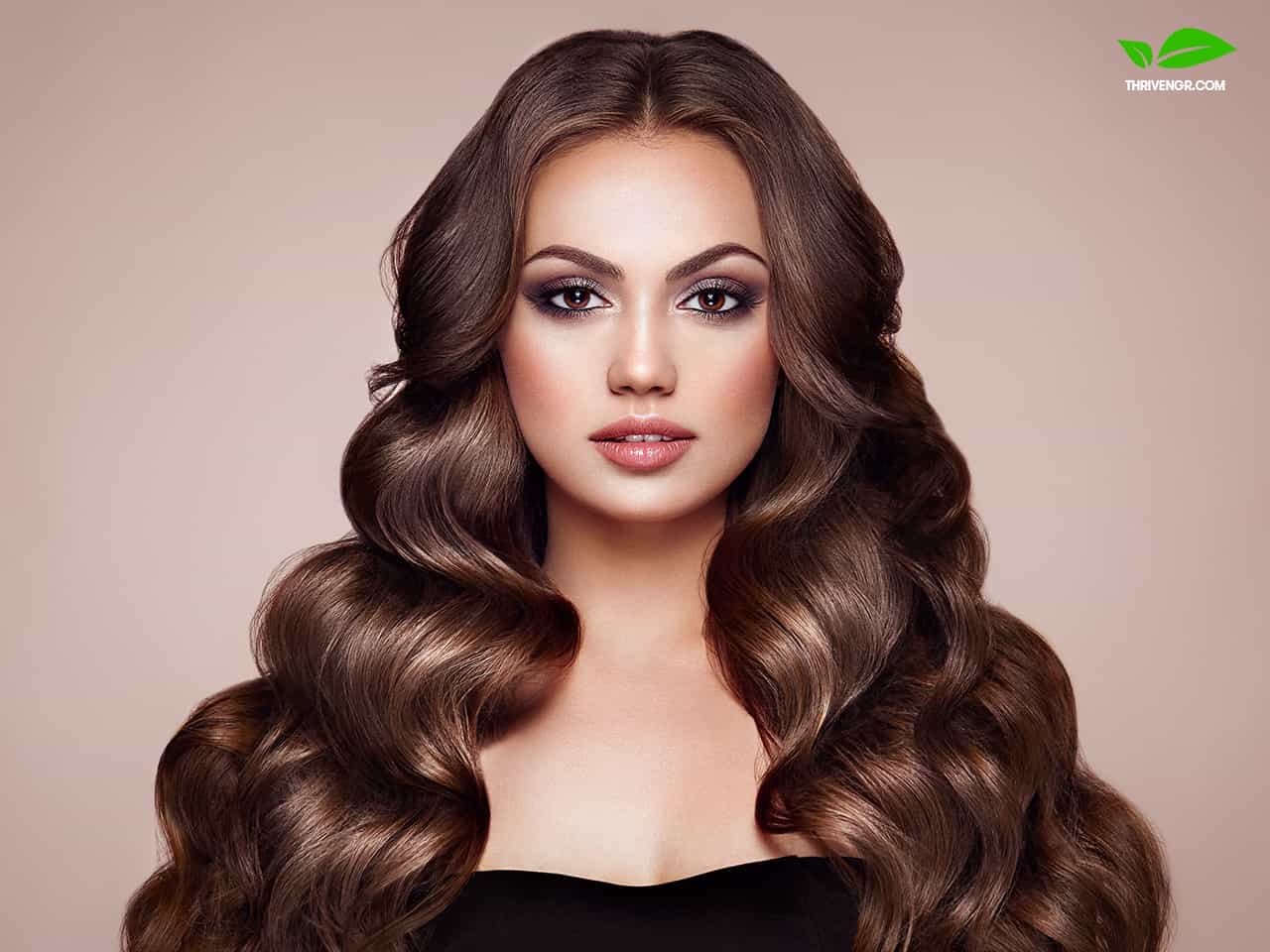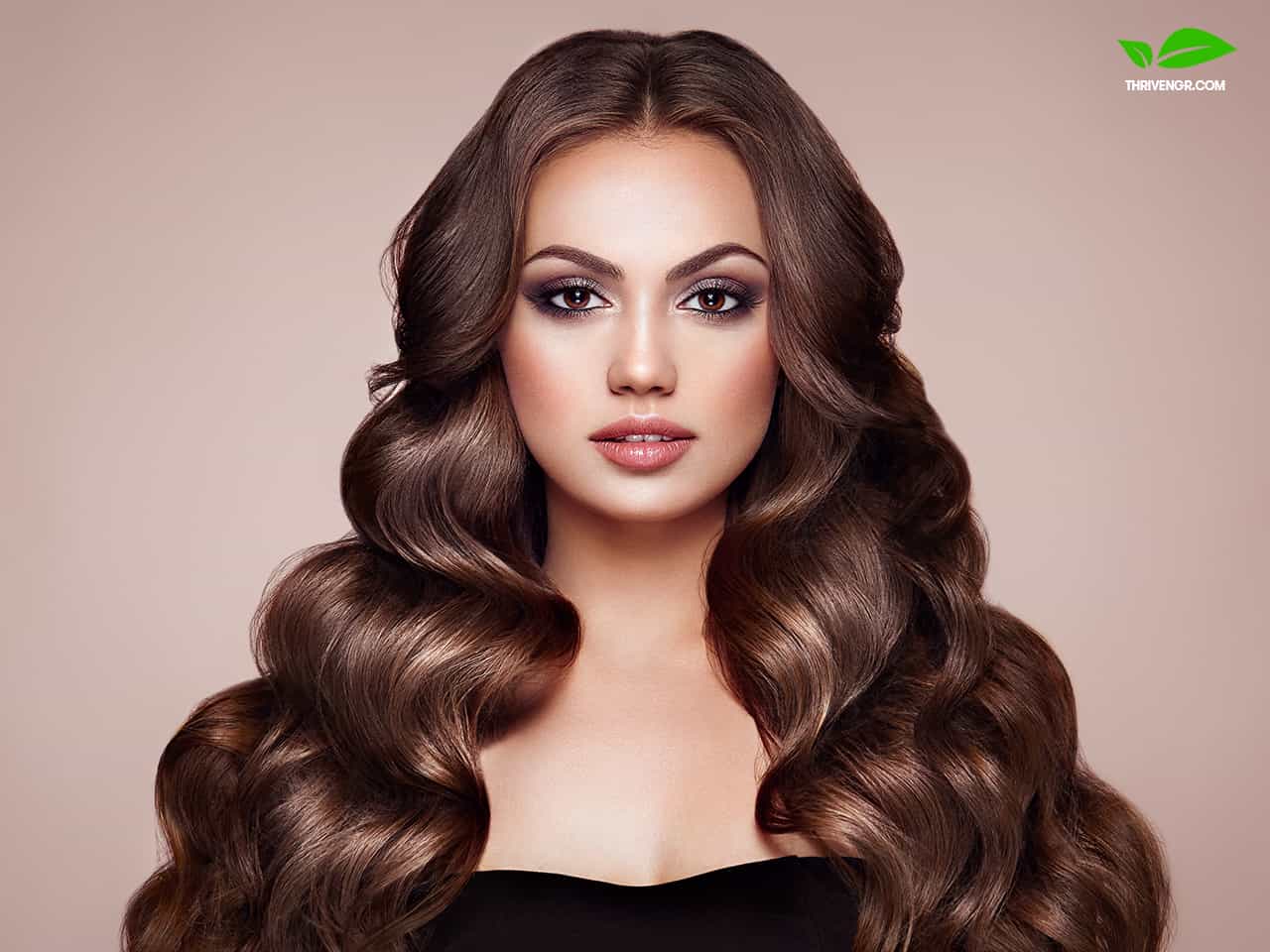 The major difference between the digital and other types of perms is the texture and shape of the wave created by the heat in the digital process.
A cold perm will give a prominent wave while digital perms make the wave more pronounced when the hair is dry. Your hair will feel softer and smoother after the digital perm process.
How much does a digital perm cost?
The price of getting a digital perm will depend on your salon. The cost of getting a digital perm starts from $150 in most areas and can go as high as $400. One thing you have to remember that digital perms are much expensive than cold perms. Again,  this type of perm takes a long to get done. Time may also vary depending on the type of solution or types of equipment your hairdresser uses.
How to sleep with digital perm hair
Tie a silk cloth on your head or use a silk pillow to avoid waking up with messy hair. Silk material minimizes the friction on the cuticle reducing the appearance of frizz. This way you are able to sleep without worrying about how your hair will look the following day.
Can I do a digital perm after rebounding?
Yes. You can have your hair permed after rebounding; it all depends on your hair condition. The best way to determine whether your rebonded hair passes the criteria for a digital perm is to consult your hairstylist.
What are the best tools to style permed hair with?
To maintain the curls, steer away from straighteners. To rock fresh-looking curls you need to use a dryer if you have long hair.  For shorter hair use a small round brush when blow-drying. This technique helps lift the hair from the roots to help you get a fuller look.
Can I put my hair up after getting a digital perm?
Restructuring your hair is ok after the perm. Your curls and waves are fully locked and you do not have to be afraid of losing them. Digital perm gives you so much freedom to play around with your hair while still retaining the waves.
Additional tips on how to take care of digital perm hair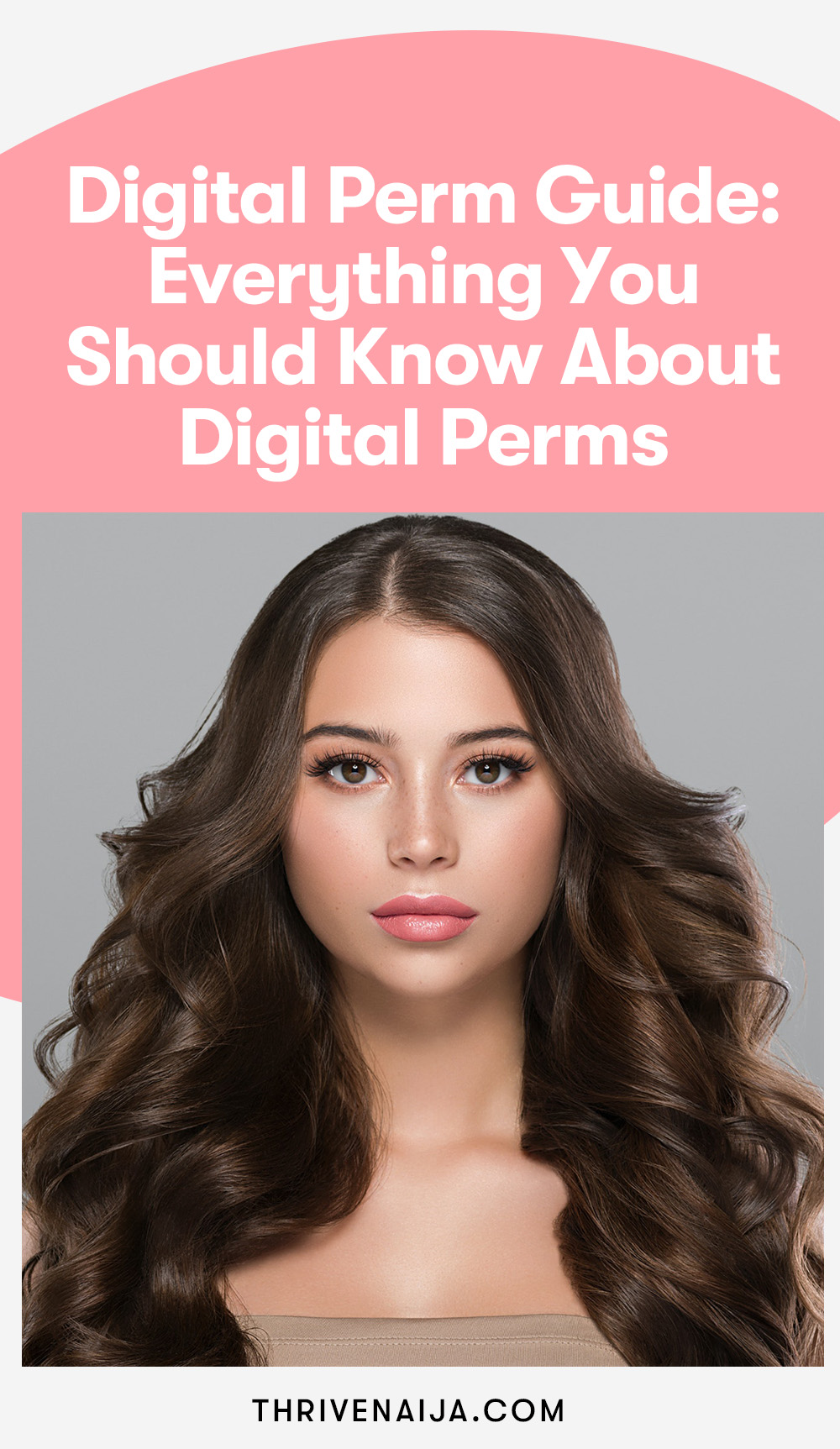 Here are some tips to help you keep the curls locked for longer:
Always use products made for curls so that you do not wash them out sooner.
Avoid towel rubbing your hair to prevent tangles; scrunch the hair and allow it to hair dry.
Braid your hair for a while to keep the curl tight looking
Iron drying your hair will expose it to more breakage and damage. Use less heat when necessary.
Do not subject your hair to dyes or any other chemical treatments for at least two months after getting a digital perm.
Always wear a tight swimming cap to protect your hair whenever you are swimming, especially in chlorinated water
A trim every two or three months will help your curls stay in shape and good looking.
Digital Perm Near Me
If after reading this post and you're certain that you should get a digital perm then you should check out the closest place to get a digital perm.
Depends on your location, you should be able to get a digital perm in a modern saloon close to your house or workplace using a simple Google map search. Make sure to ask the necessary questions before getting a digital perm.
Also, read:
Share with us your experience of using digital perms or ask any related question in the comment section below, We'll be happy to discuss them with you.