We're aware of the fact that It's a little hard to avoid late snacking if you're all about cheat days like us but you can make late-night snacking totally worth it if you go with these healthy snack options.
While the desire for late-night snacks can't be easily curbed unless you munch on something, According to research, some snacks can even contain compounds that induce sleep and will make you sleep better while others would just make you feel bloated and find it difficult to snooze.
Late-night snacking is not exactly advisable if you are planning to cut some weight but you can stick to some these healthy options to help keep hunger at bay and at the same time keep your diet plan intact.
Are late-night snacks bad for you?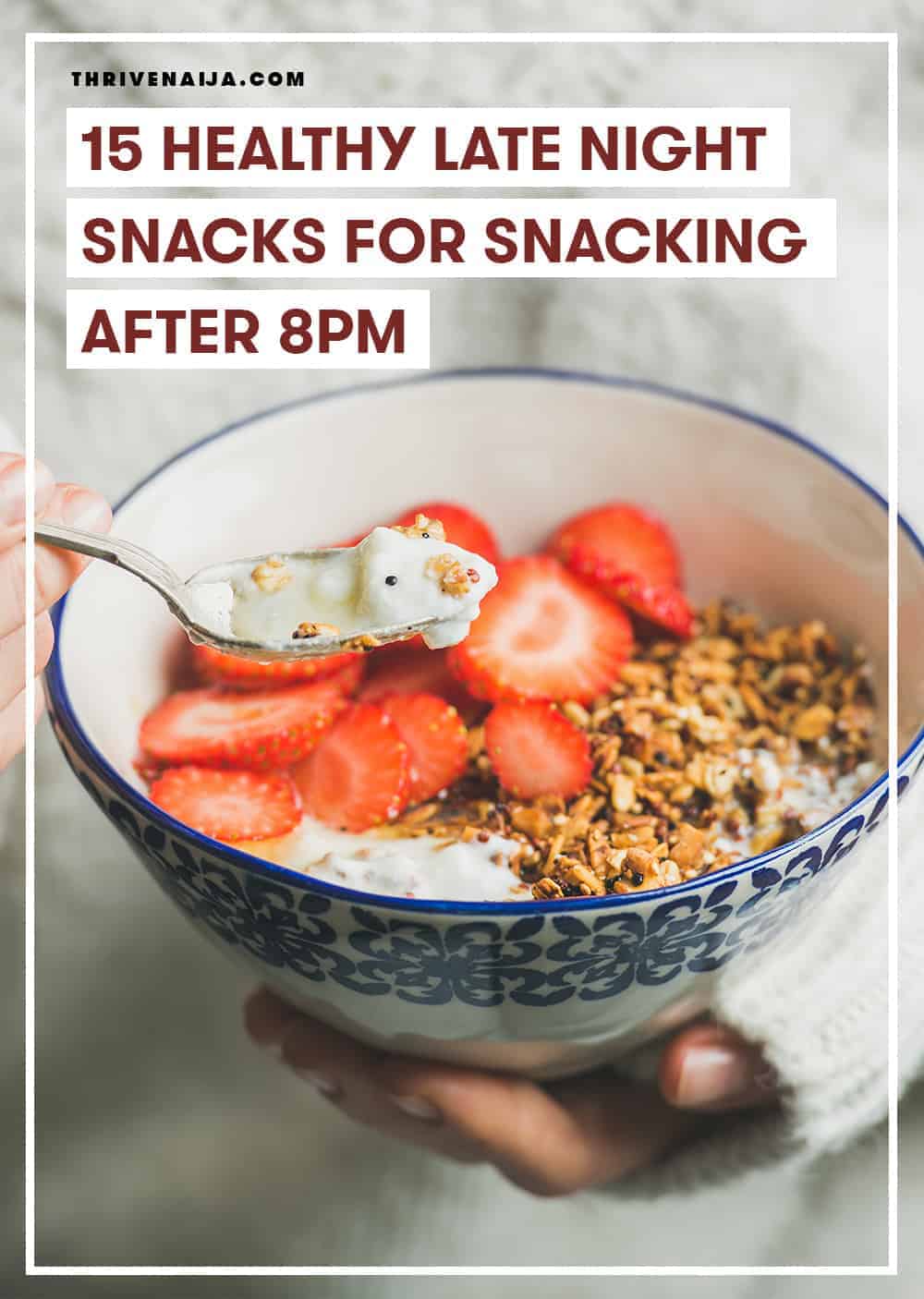 Late night snack has always been termed to be very bad but psychologically, gaining weight from night snack has more to do with your choice in meal, most go for foods that are high in calories which only increase your calories that is really not needed.
Late-night snacks give you a fast ticket into weight gain and some other health problems. Depriving yourself of eating during the day will only lead to more cravings and the wee hour which is not healthy at all mostly if you consume fatty foods.
Avoid overly fatty, spicy, sugary and acidic foods for late-night snacks and if you must eat late-night snacks, you should eat more complex carbs and proteins, like an almond nut, berries or a cup of greek yogurt.
Without wasting much of your time here are the best nutrient-packed snacks that help keep hunger away and help you have a better sound sleep.
Cherries are absolutely delicious and in terms of how good they are to the body, then that's another check for cherries.
Cherries are rich in antioxidants and anti-inflammatory compounds that not only protect the body from harmful bacteria but when consumed at night will help you get a wonderful night rest. They are also slow down chronic diseases and ward off cancer, diabetes, Alzheimer's, and obesity.