Ready for some curly natural hair hairstyle ideas? African American women are well known for their pretty natural hair but find it a bit tough keeping those curls under control.
Natural hairstyles are fast becoming the new trend and there are just so many beautiful ways to keep your natural hair healthy and more beautiful, time to embrace those gorgeous curls and adorn them with more stunning natural hairstyles.
Your naturally curly hair would look even more beautiful when you leave the curls loose and we have compiled the perfect hairstyles to make that happen.
Natural hairstyles are recommended to protect your hair and also to help retain the length and curls of your natural hair.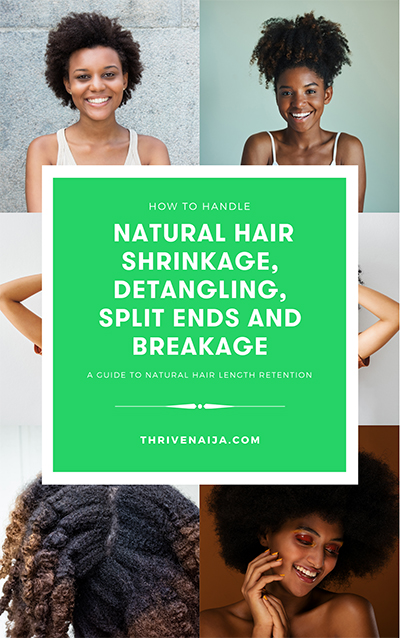 GET A COPY OF OUR NEW BOOK!!!
Dealing with a couple of issues with your Natural hair? Our guide tackles four of the biggest issues natural hair babes face.
Natural hair shrinkage.
Detangling.
Managing split-ends.
And breakage.
We call it the guide to natural hair length retention. We're excited about it and we're sure you'll find it very helpful.
1. Wand Curls Natural Hair Hairstyle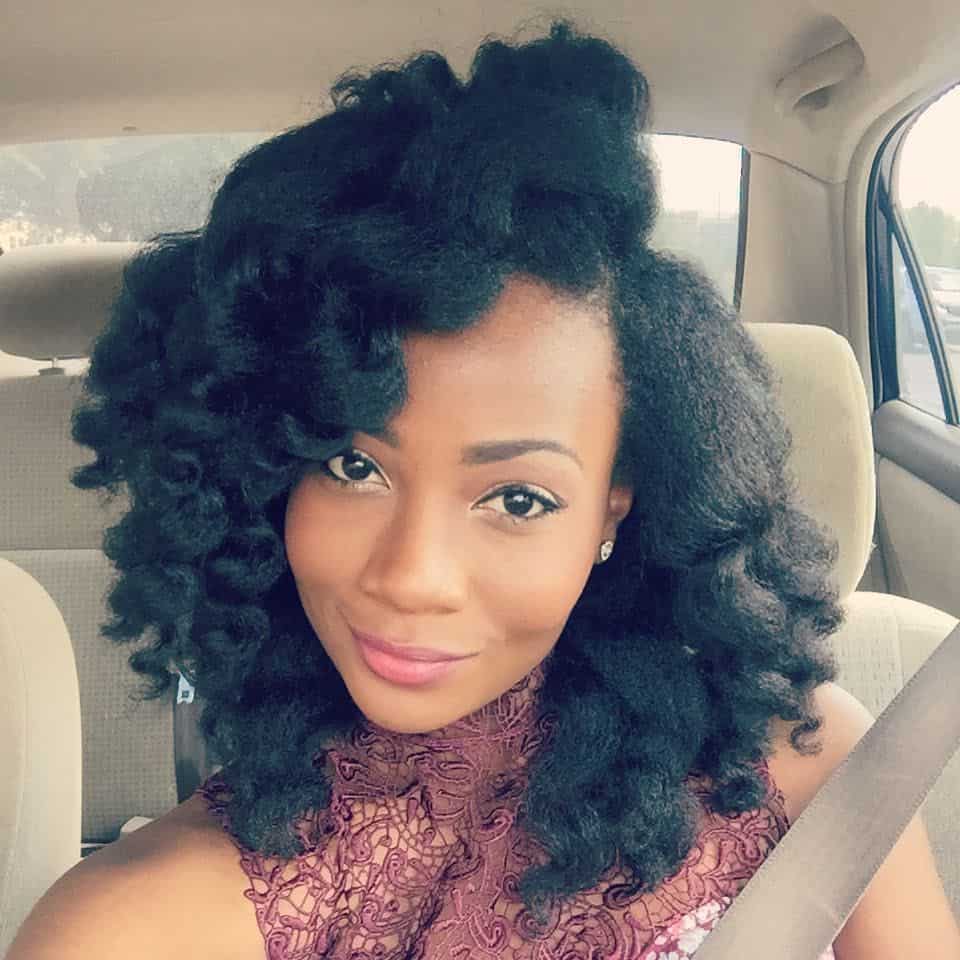 Wand curls with side parting are gorgeous, not only will you get to maintain your hair length but you an also show your healthy natural hair, this is one of the best hairstyles to go for if you are trying to keep your scalp healthy and with less manipulation.
2. Large Wand Curls With Bangs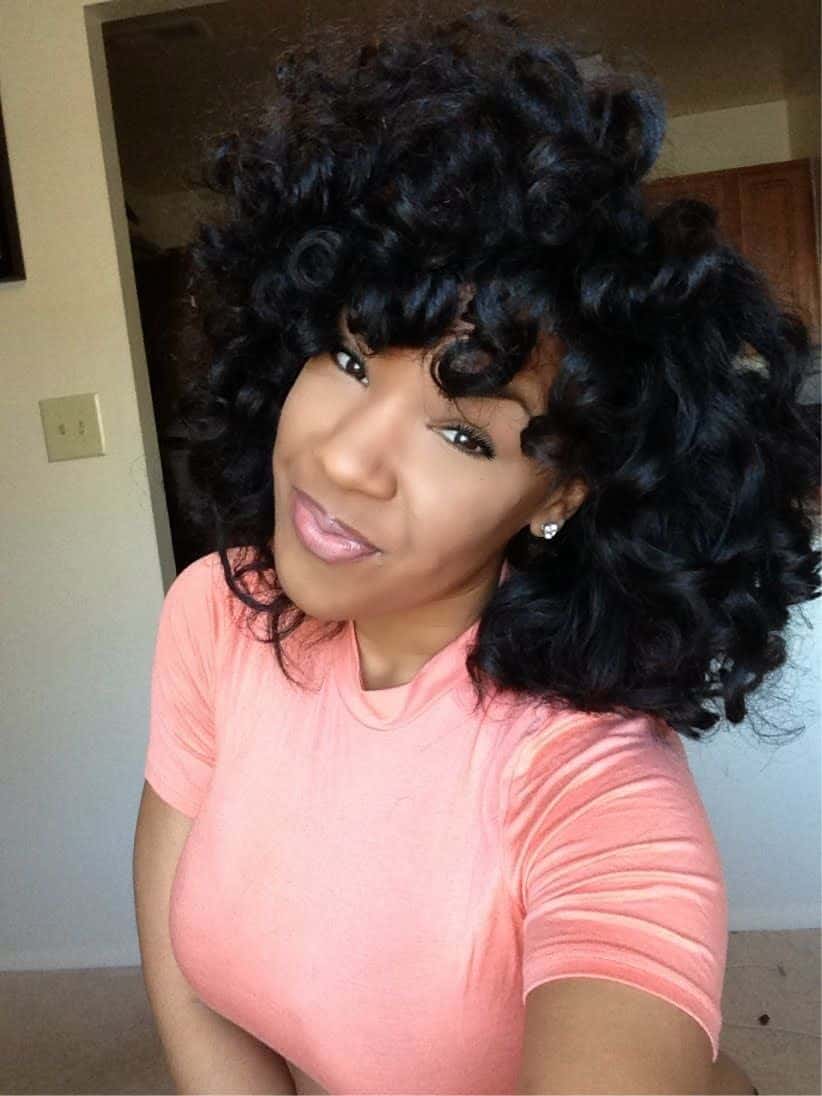 One of the beauties of having a black natural hair is the amazing curls you can make with it and you do not have to go to the extreme or a stylist to get it styled, you can make this hairstyle at home yourself and wear it to any occasion.
3. Two Strand Curls With Side Parting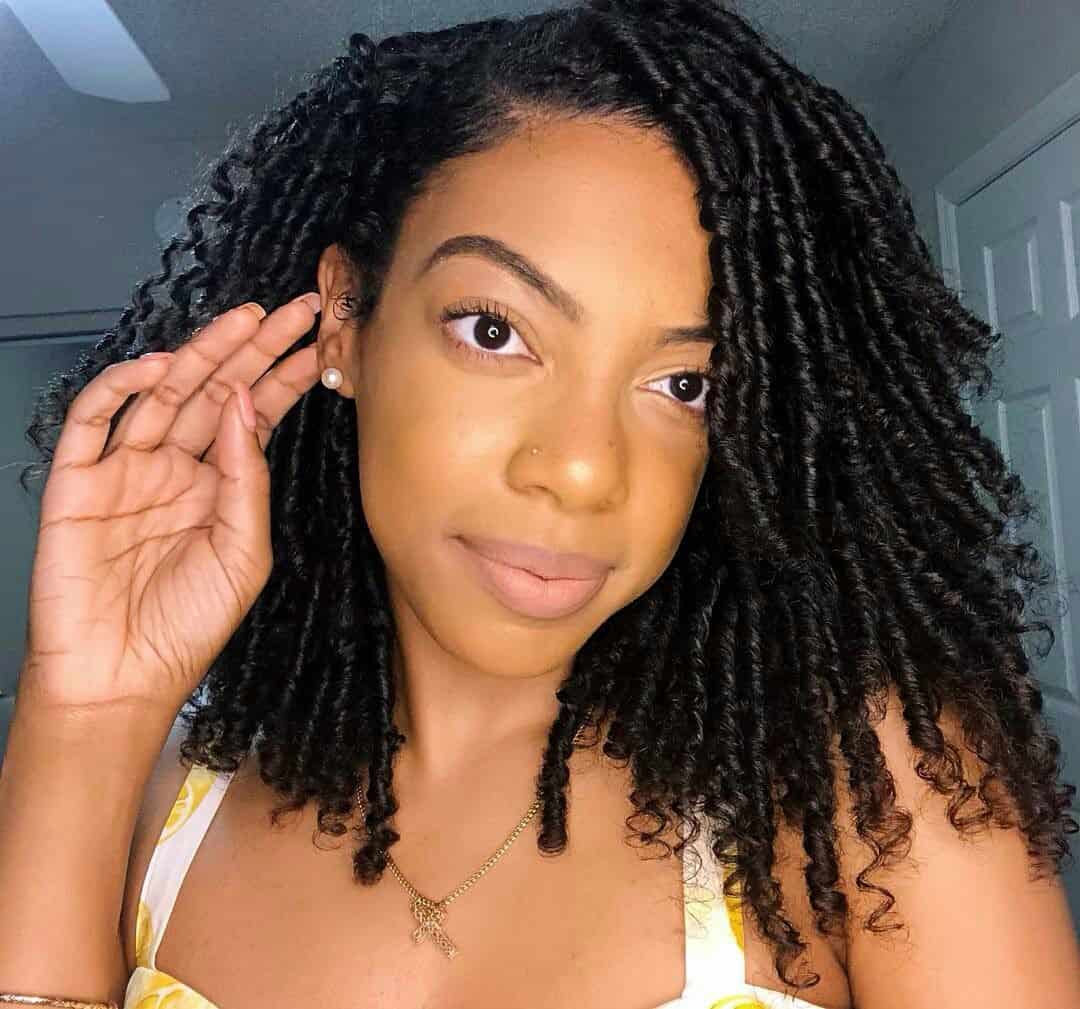 Two strands flat twist can be done on any hair length and not much is needed to maintain it, this can also help blend your natural and relaxed hair if you are transitioning.
4. Deep Side Parting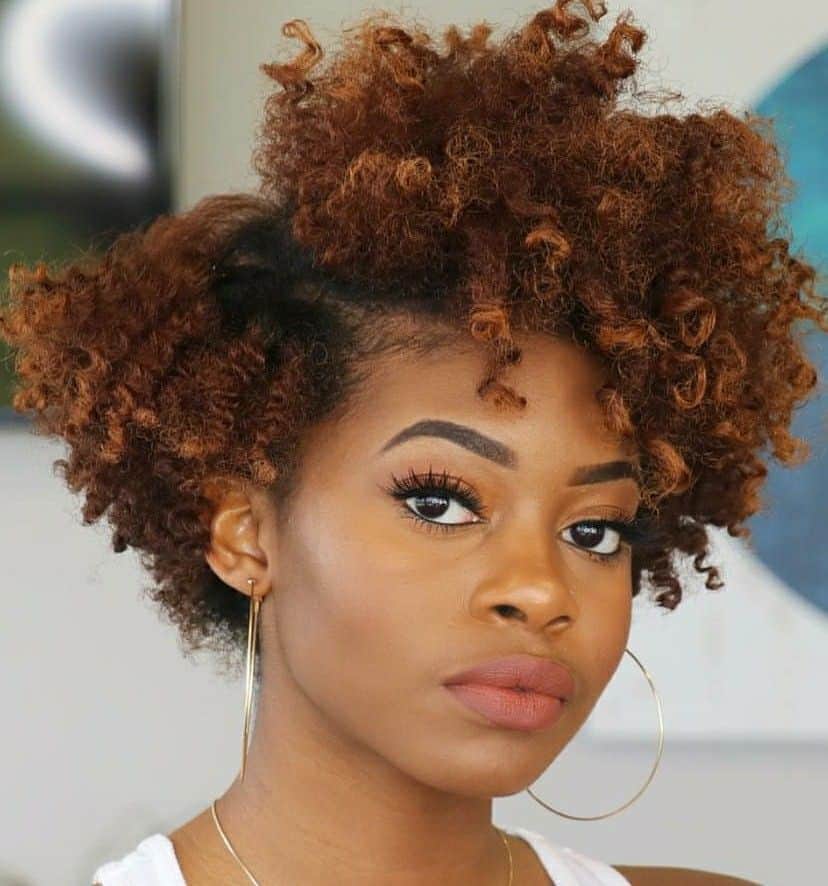 Give it a little upgrade from normal casual parting and go for a deep parting. This hairstyle is practically for any hair length but mostly done on short natural hair as a protective hairstyle.
5. High Bun Curls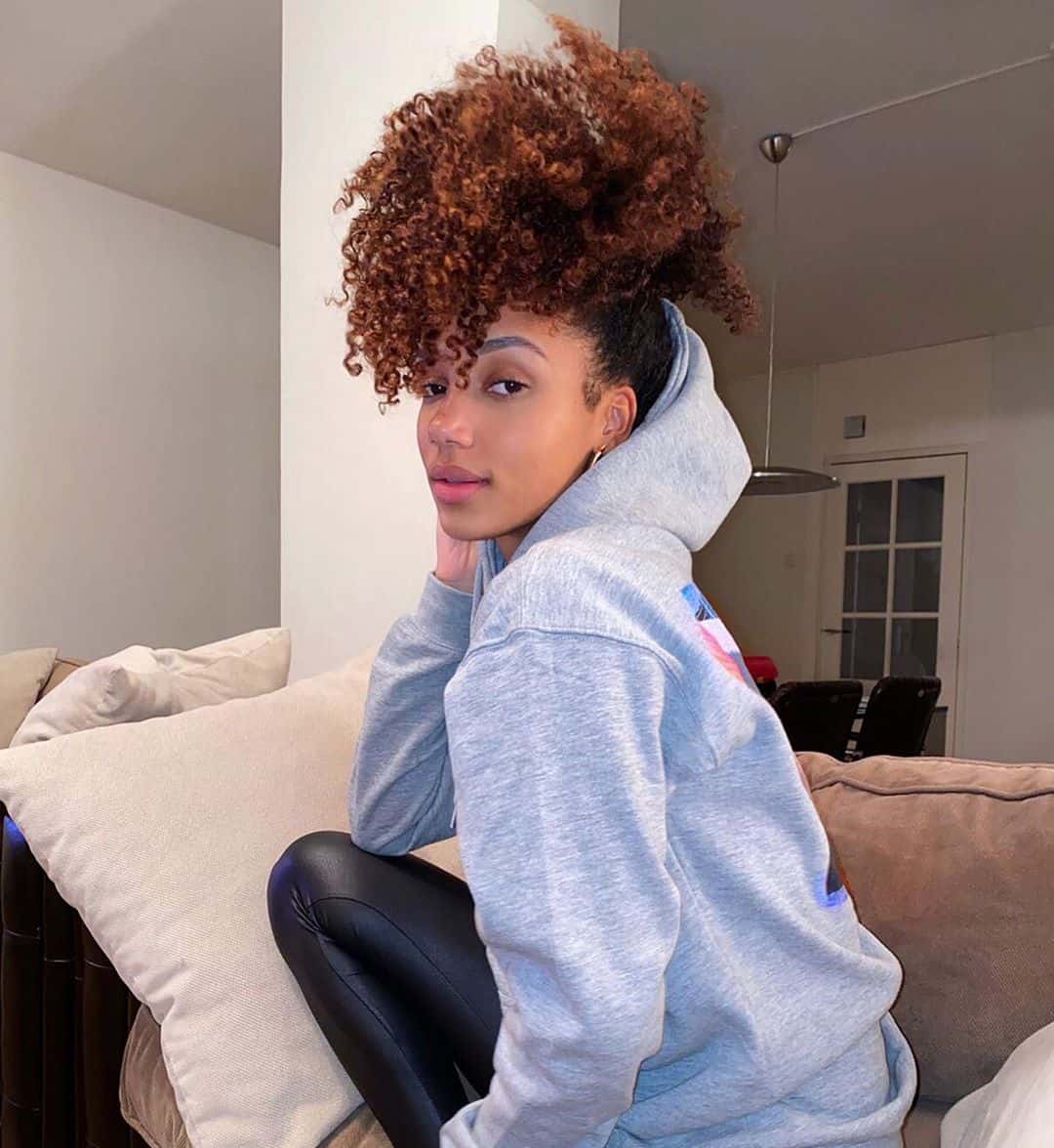 A high bun is one of the most common hairstyles for natural hair, they are easy to make at the comfort of your home and you can make easy curls at the edge to show off your healthy natural hair.
6. Loose Curls With Front Feed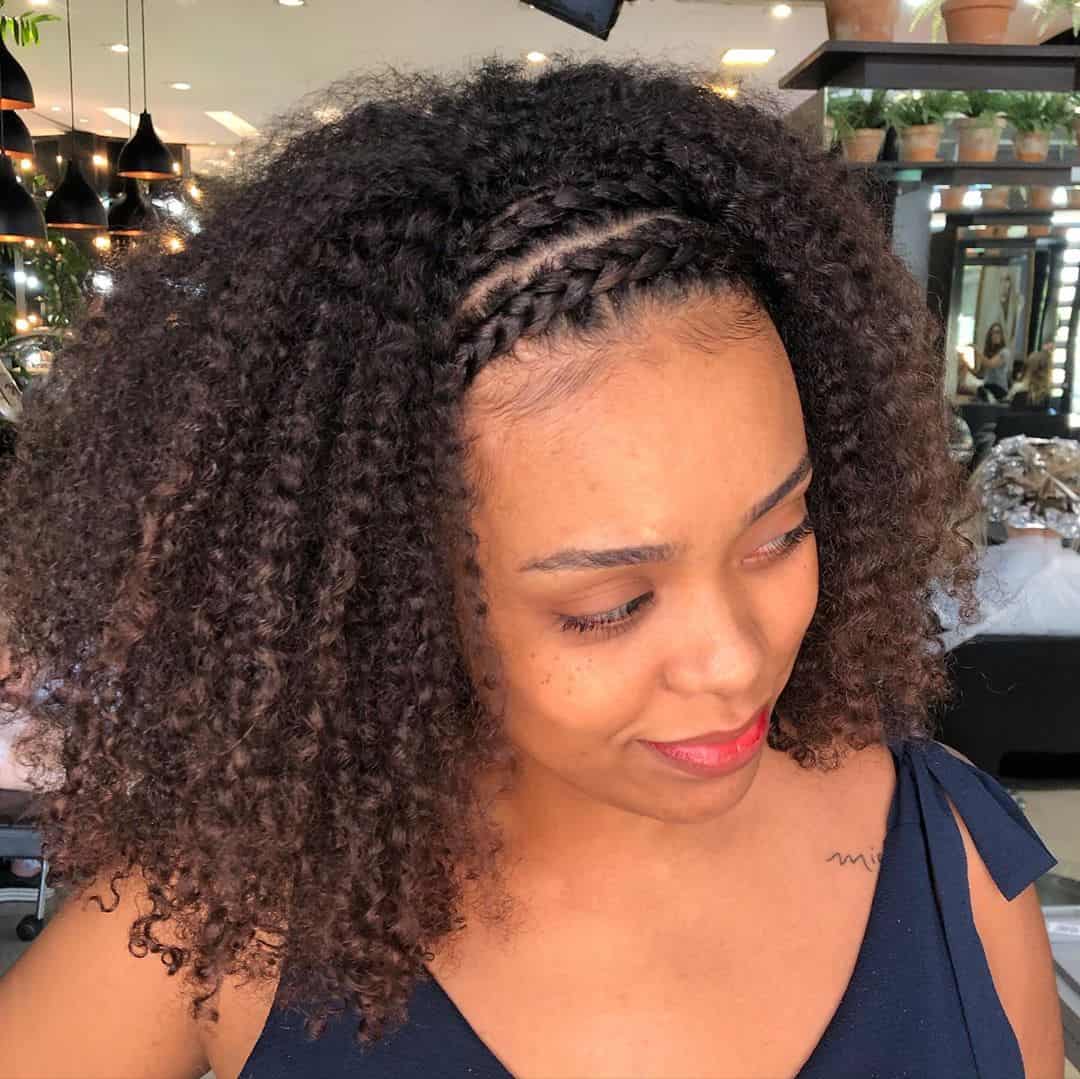 Loose curls are one of the easiest to get and you can be sure this is a low maintenance hairstyle you would love.
7. Afro Curls With Color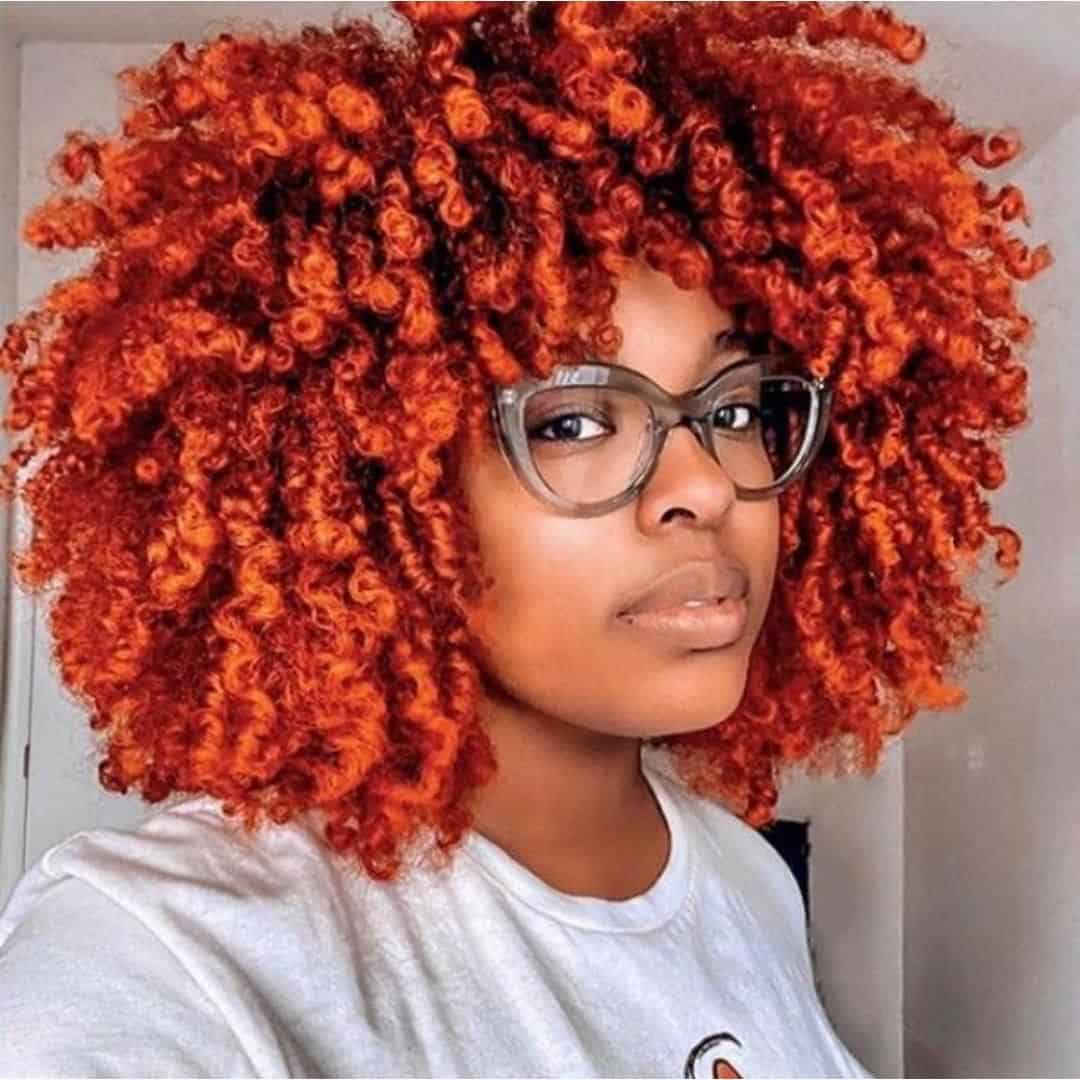 Who doesn't love a bit of color in her natural hair, this makes your curls look all popping and exotic.
8. Medium Ponytail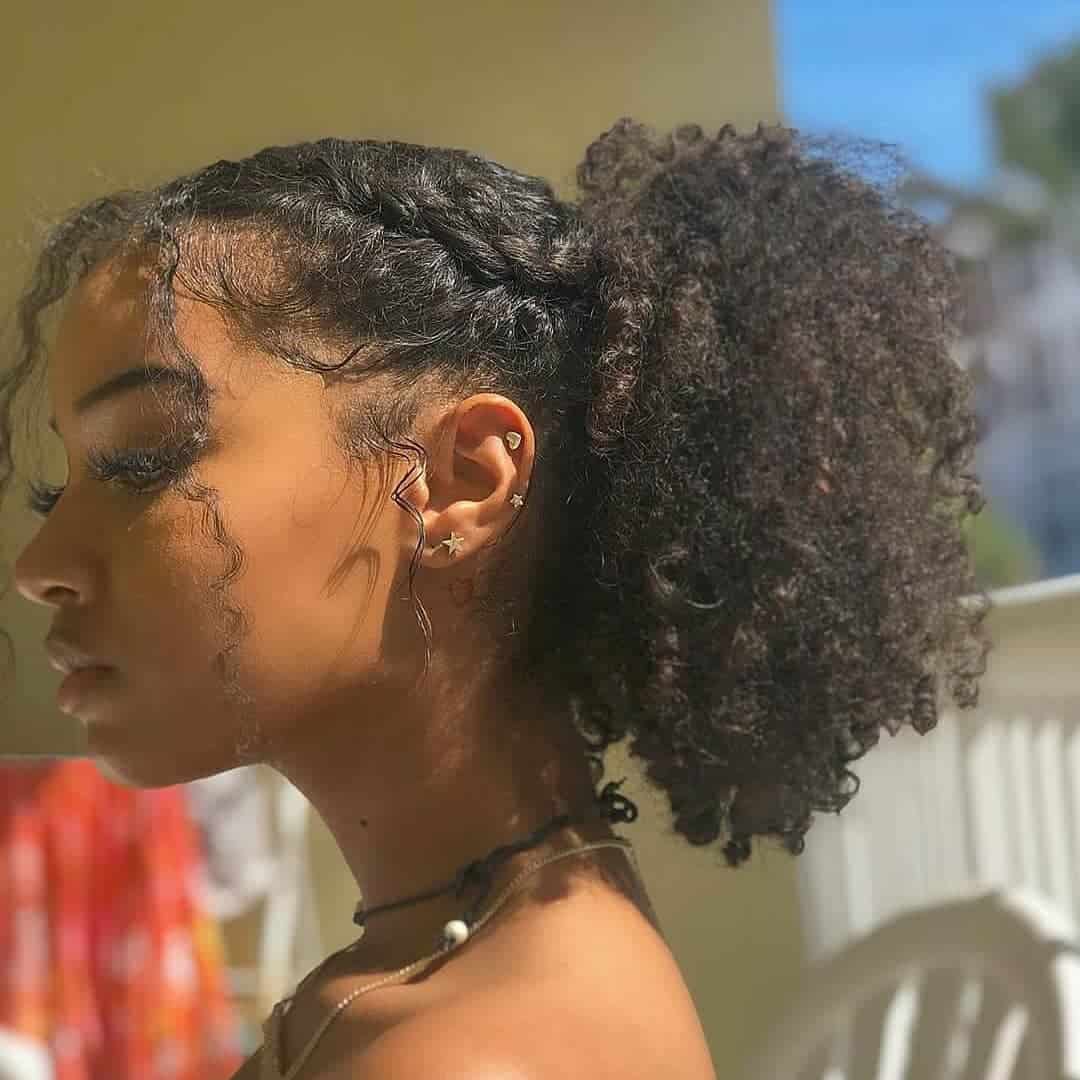 A medium ponytail has all the right outlook of a high bun a bit low and fitting for all hair types.
9. Tapered Loose Curls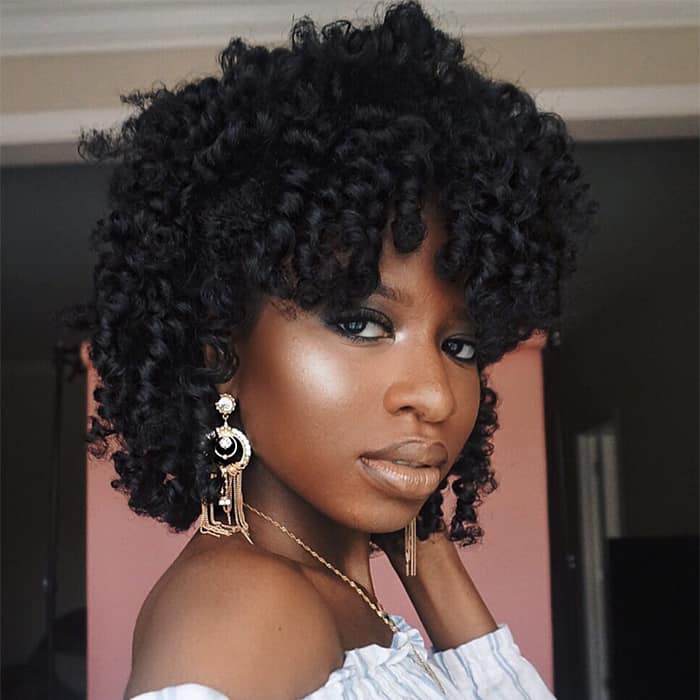 Tapered loose curls are becoming lots of naturalist choice of hairstyle, it is simple and really fun for natural hair.
10. African American Hair Curl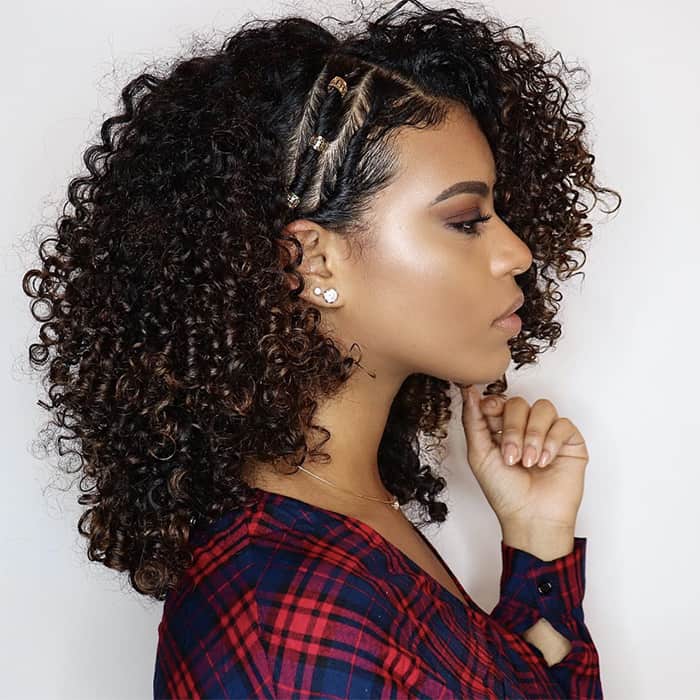 Keep it simple and light, it's one of the best ways to keep your natural hair healthy and this is also a low maintenance hairstyle.
11. Afro Curls With Hair Accessories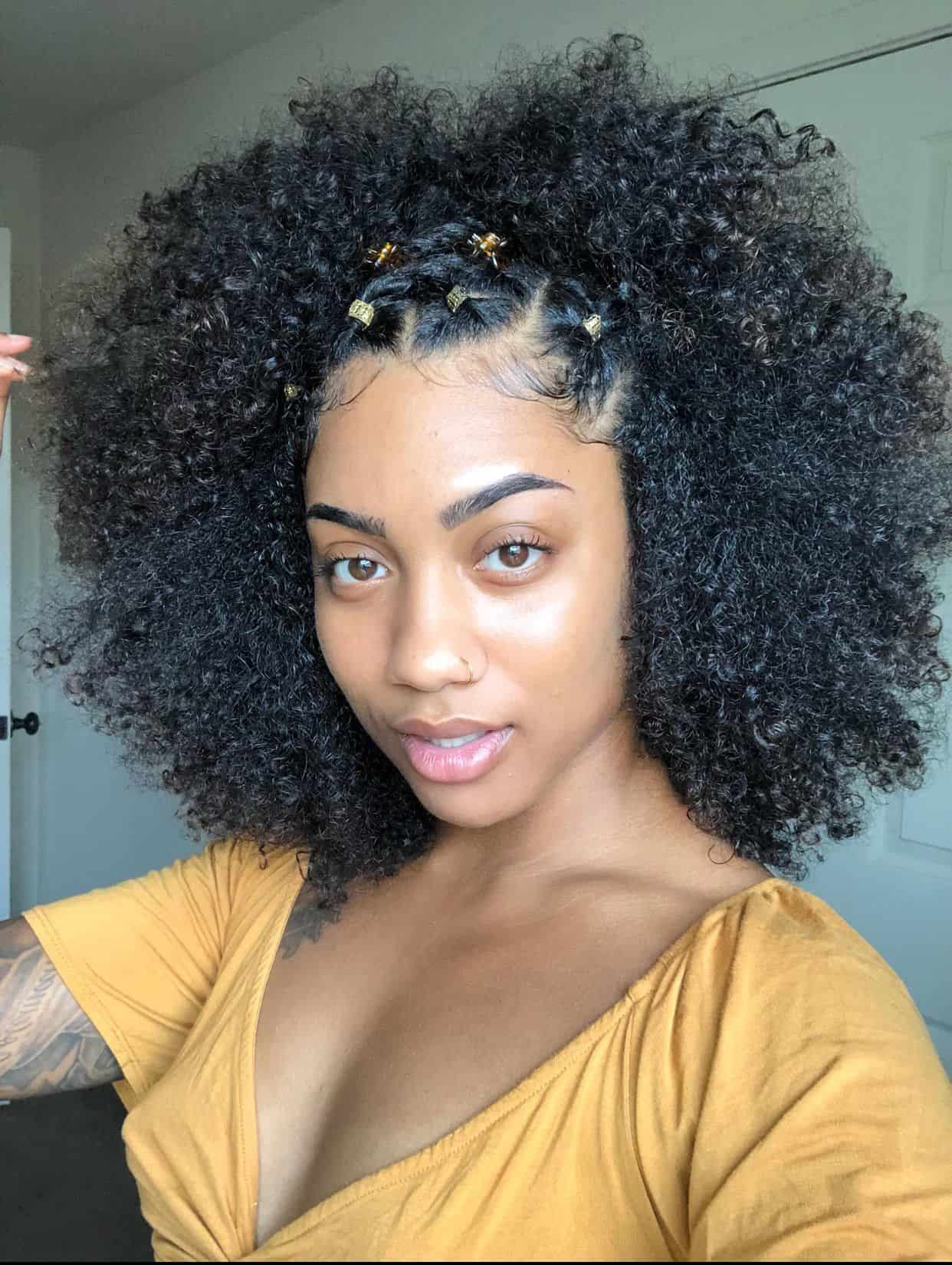 This is another natural hair curl that is not just simple but interesting and keeps you from every week's visit to your stylist as it could last a while.
12. Deep Curl With Side Barrets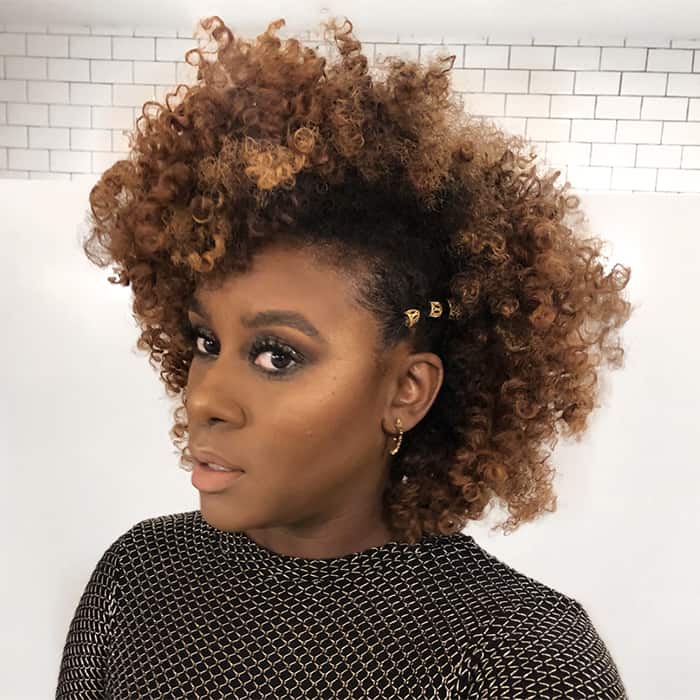 Here is another fitting hairstyle for your natural hair and your curls can stay healthy.
13. Twist Out Curls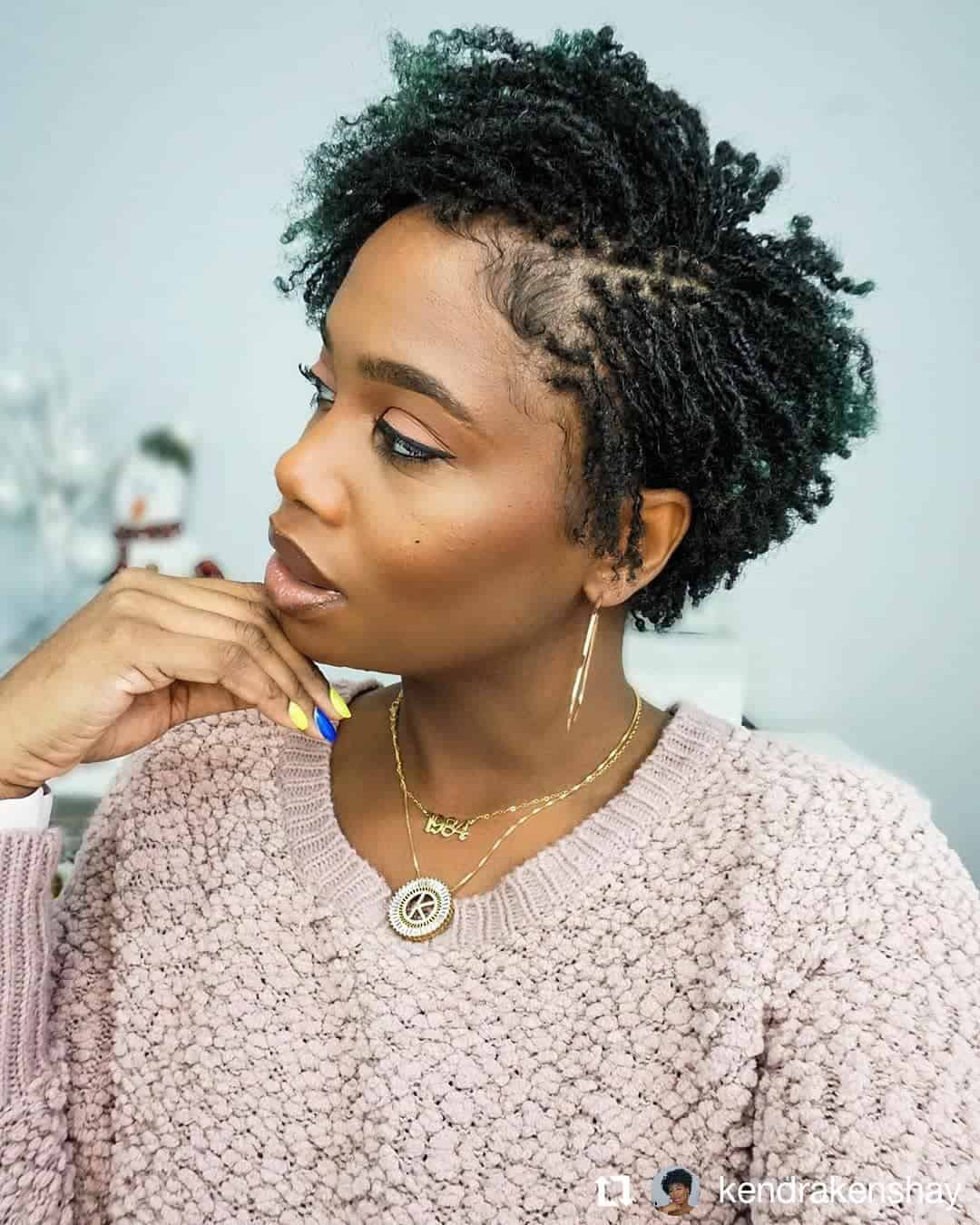 Twist out is one of the most loved hairstyles for all hair texture and even more awesome if you are transitioning.
14. Centered Parting Sleek Curls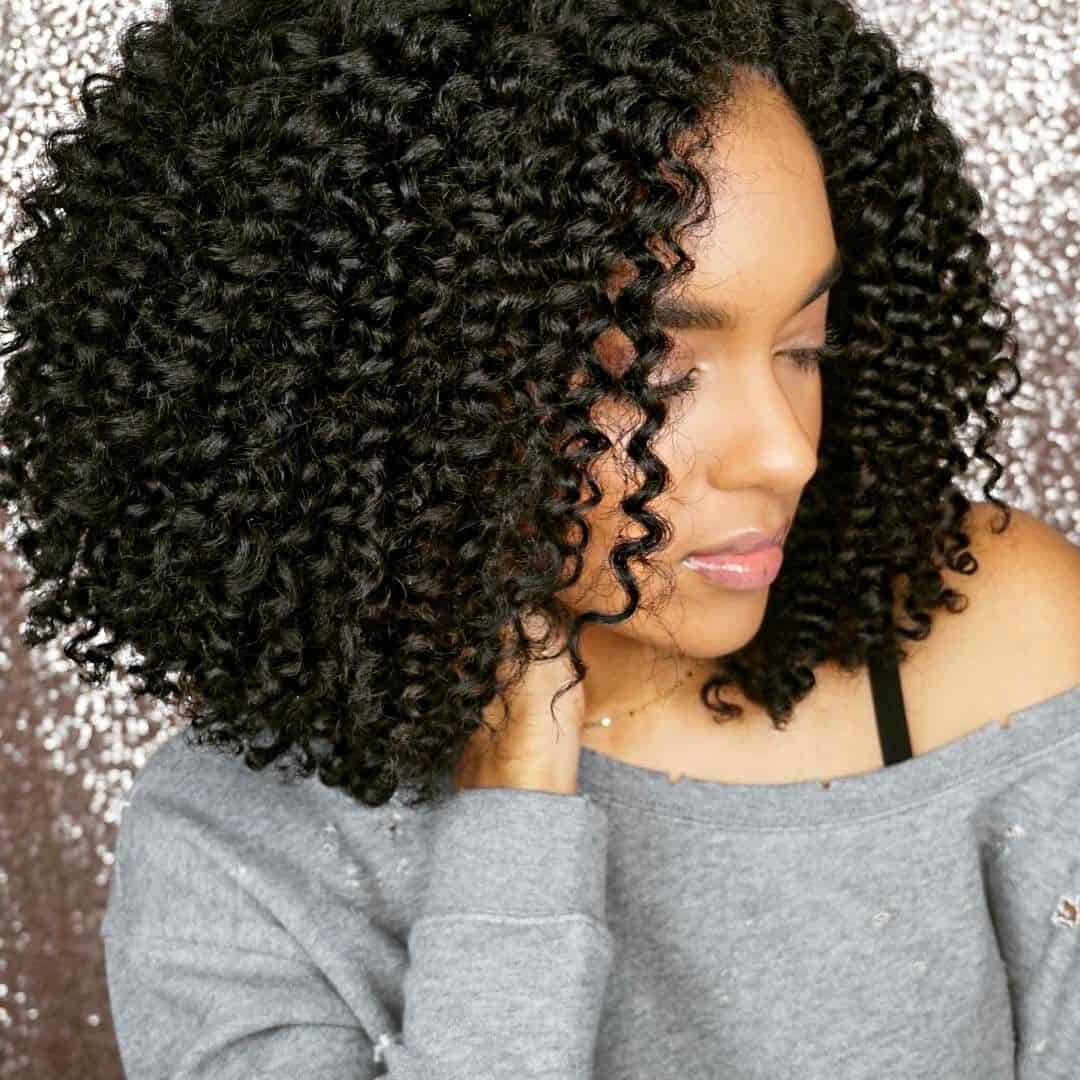 Sleek curls are ultimately the best curls you can get but the heat method might be needed to make this look really great, you can always go for a two-strand twist to get this too.
15. Simple Afro Curls
This is the easiest natural hair curls you can get, you do not need any special styling to get this, it's one of the most common curls with African natural hair.
16. Straw Curls
Straw curls are a very easy style to find fitting for any kind of face shape, it requires very little time and does last for a very long time, you can also style it whichever way you want to spice up your look.
17. Kinky Natural Hair Curls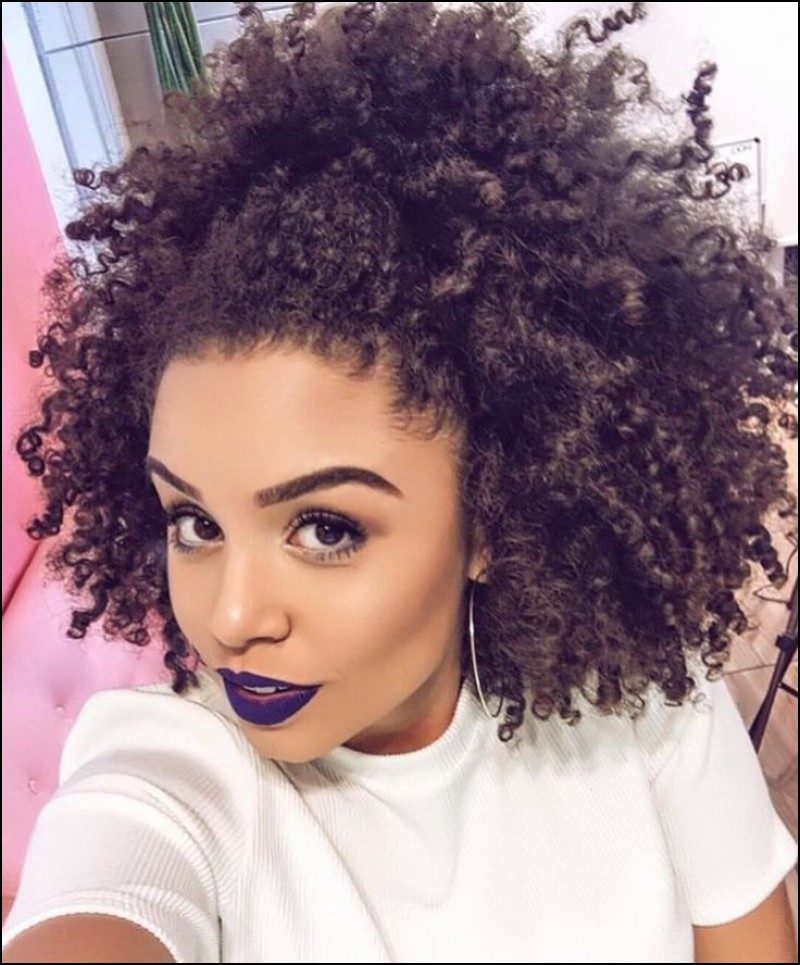 Your natural hair is not limited to ordinary curls, you can go kinky with them and they are even more beautiful and simple to style, you can easily style them into a bun or have them braided at the side to change your look.
18. Natural 4c Hairstyle
Another hairstyle you can enjoy with simple curls if you have short hair is the style above, very elegant and takes very little of your time to get it done.
19. Curly Afro
Short or long afro, nothing can go wrong with it, adding curls spice up the look and gives you a chicer elegant style to rock to any occasion without standing out with your natural hair.
20. Natural Curly Ponytail
If you are fond of a ponytail and really want it then you can get it in an even more interesting and beautiful style, the gel won't stay on your natural hair but this curly ponytail doesn't need gel to look fabulous.
21. Fringe Curls Natural Hair
Here is another curly natural hairstyle we love, perfect for a date or an event and you can stand out with class and grace if you are rocking a hairstyle like that, natural hair can be fun if you know just the right way to rock it.
22. Cornrow Braid With Curls
Curls can be really beautiful especially with simple braided cornrow like the one above, which makes it more astonishing and simple for practically any kind of occasion.
23. Mohawk Natural Curls
Mohawk ten to be more beautiful when they are on natural hair, you do not have to worry about the base turning out rough if you turn it into curls just like the one above.
24. Transitioning Bun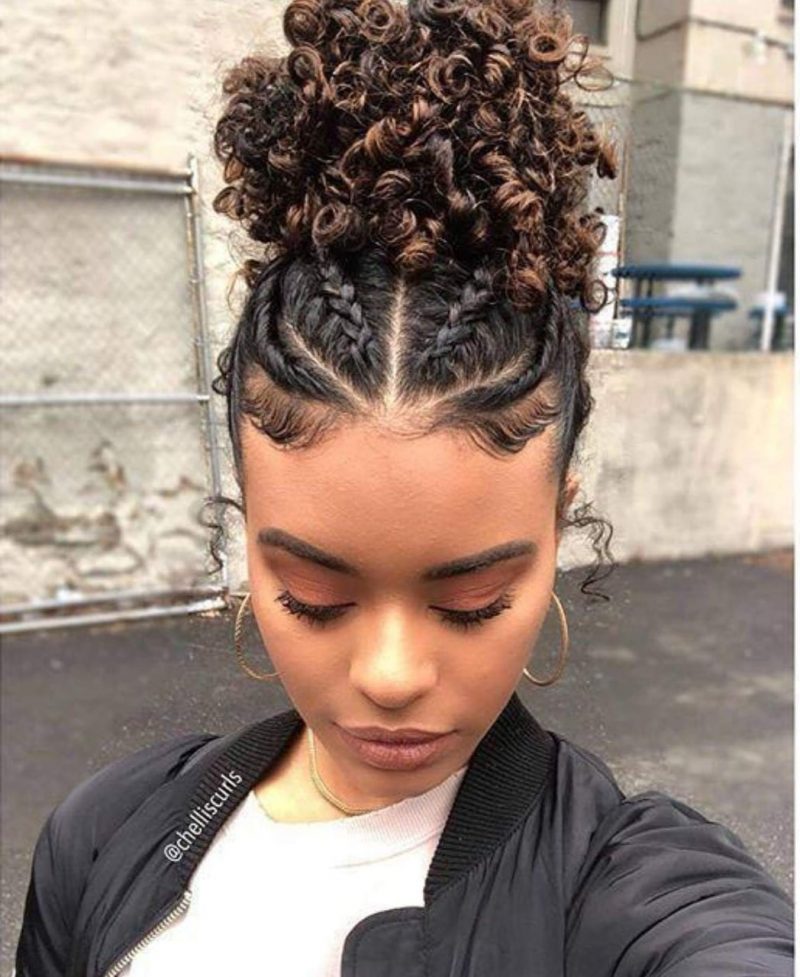 If you are within the transition period then your hair still has some of its chemicals hence you can easily get a curl like the one above, nothing too dramatic, just normal and simple.
25. Side Braid With Curls
This is one look we are totally in love with, the curls added even more beauty and class to the look.
26. Pony Tail Afro With Curls
Issa Rea is one beautiful black celebrity that has to continue to impress us with her natural hairstyle, it's classy and always on point.
27. Curly Pampadour
Lupita N'yongo is another beautiful celebrity who can inspire you on how you can style your natural hair, she keeps it simple but elegant.
28. Natural Half Up Half Down
Did you just lose out your protective braid? Before you take a comb to it, you can rock it with those amazing curls from your braid, it helps retain the length and is beautiful as well.
29. Protective Cornrow
We did agree cornrows are beautiful and do you know you can make them really simple but adorable? The style above sure did prove that.
30. Bantu Knot With Curls
Looking for the perfect curly hairstyle that would make your natural hair stand out then we think you should try the curly hairstyle with Bantu knot above, it's everything a chic needs to look awesome.
You would not be needing heat styling tools to make your curls turn out nice and beautiful, all you need is the right conditioner for your hair to grow out soft, tending to your curls are just as important as taking care of your scalp. Which of the natural hair is your favorite? We would love to know in the comment section and you can follow us on Instagram @thrivenaija to get more info on natural hairstyles and more.
Read more on natural hair care tip and protective hairstyles to wear: