Strengthening natural hair can be a bit challenging compared to relaxed hair, using heat or chemical on straightening natural hair without heat protectants can cause some damages to your tresses.
Can natural hair be straightened without the use of heat tools? This can definitely be done and dermatologists did point that it's healthier to keep heat tools away from your hair, there are in fact many natural methods you can use to straighten natural hair and get amazing results.
Not using any straightened chemicals and heat on your natural doesn't mean you can't enjoy straight hairstyles, you just need some preventive measures in place to do this and there are surely some hair products that will help you get a smooth sleek hair.
Using natural hair products for sleek smooth hair can also help you get smooth straight hair however below are some simple tips you can use to get your natural hair straightened.
Prepping Natural Hair For Straightening
Prepping your natural hair before straightening will ensure you get a good result, it doesn't matter how you plan to straighten your hair, you should use this preventive measures listed below to keep moisture locked in:
Wash your hair with a sulfate-free shampoo, it's an excellent way to clean any oil build up in your hair, it is mainly to remove any damaging chemicals in your hair.
Condition your hair after washing especially if heat styling is your preferred straighten method, it keeps nutrients circulated and prevents heat tools from damaging your hair.
Can Natural Hair Be Straightened?
The short answer? Yes and most without damaging effects, here are four simple ways to straighten your natural hair.
1. Straightening Natural Hair With A Blow Dryer
Blowing drying your natural hair requires the right tool to give a perfect end result, heat styling tools often damage the hair strands hence you should apply heat protectant before using this method.
This is practically easy to do, follow the procedure below.
Wash and condition your hair to make it smooth and easy to comb through
Apply a heat protectant to save your hair from getting damaged, divide your hair into sections to apply the heat protectant to each section.
Starting from the back, hold the ends taut with your hands and use a blow dryer with a concentration nozzle attached to it and blow-dry your hair.
Move at a medium pace, working each section till your hair is, do not leave the hairdryer in one spot for too long, it might damage the hair quickly.
2. Straightening Natural Hair Without Heat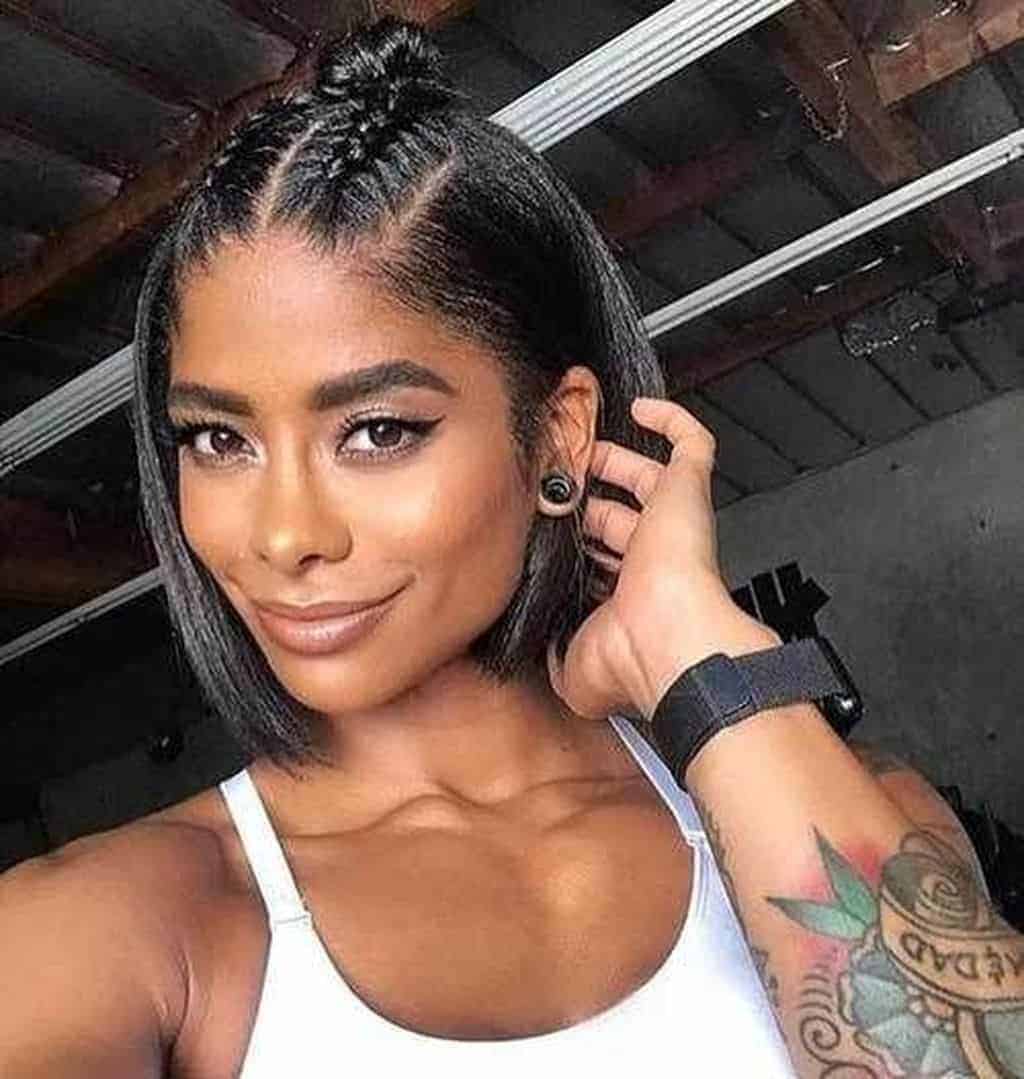 Straightening your natural hair without heat is one of the safest ways for natural hair, not adding heat means your hair won't suffer damages or breakage.
Without heat though, it takes longer for your hair to get straightened out, the results are well worth it. Start with the right shampoo and conditioner, after washing, brush your hair till it becomes dry, wrap your wet hair around your head and wait for the result or simply use jumbo rollers if you have a long hair.
3. Straighten Natural Hair By Wrapping
Straightening natural hair by wrapping is a simple, effective and inexpensive method, requires less effort but getting it right is quite important.
This technique involves wrapping the hair around the head and smoothing it flat against the head, bobby pins are used to pin the hair flat and if you do have curly hair then more bobby pins would be needed. You can let the hair dry naturally or make use of a hooded dryer top get it done either way ensure to use a heat protectant.
4. Straighten Natural Hair With Castor Oil
Another easy to do method is the use of castor oil, castor oil is quite beneficial to the hair, it loosens the curls and prepares it for straightening.
Apply the castor oil to your hair, cover with a shower cap or wrap with a hot towel, after 30 minutes, loose and you can go ahead and use another straightening method. The purpose of castor oil is to lock in moisture and prepare your curls for straightening.
---
Natural hair requires more care and precision when being straightened out as it's more viable to breakage and becoming dry however with the right straightening method you can achieve the smooth and sleek hair texture you desire.
Always have a finishing product at hand to complete the look regardless of any straightening method you choose, this can be a gel or cream, it adds more shine to your hair and will leave your hair feeling healthy and straight.
Read more on natural hair and protective hairstyles:
Follow us on Pinterest Here and Instagram @ThriveNaija for our byte-sized tips.