What are split ends and how can I get rid of it without cutting my hair? Split ends are something to worry about as it could only to having weak tresses and eventually losing hair, it is believed to be caused when the ends of your hair become dry, brittle, and frayed, they may resemble the end of an unraveled rope.
There are factors like exposure to extreme weather conditions, hair care techniques, and using extreme heat tools that can also weaken your tresses.
Split ends are often a sign of unhealthy and damaged hair and once it splits, it might be a bit hard to stop your hair from breaking, split ends are something to worry about, it could stop your hair growth journey and even limit how effective your hair products are.
You can get rid of split ends without cutting them and this article contains a guide on how that can be done, it is also important to know what causes them and how to prevent them.
Split Ends And Why They Happen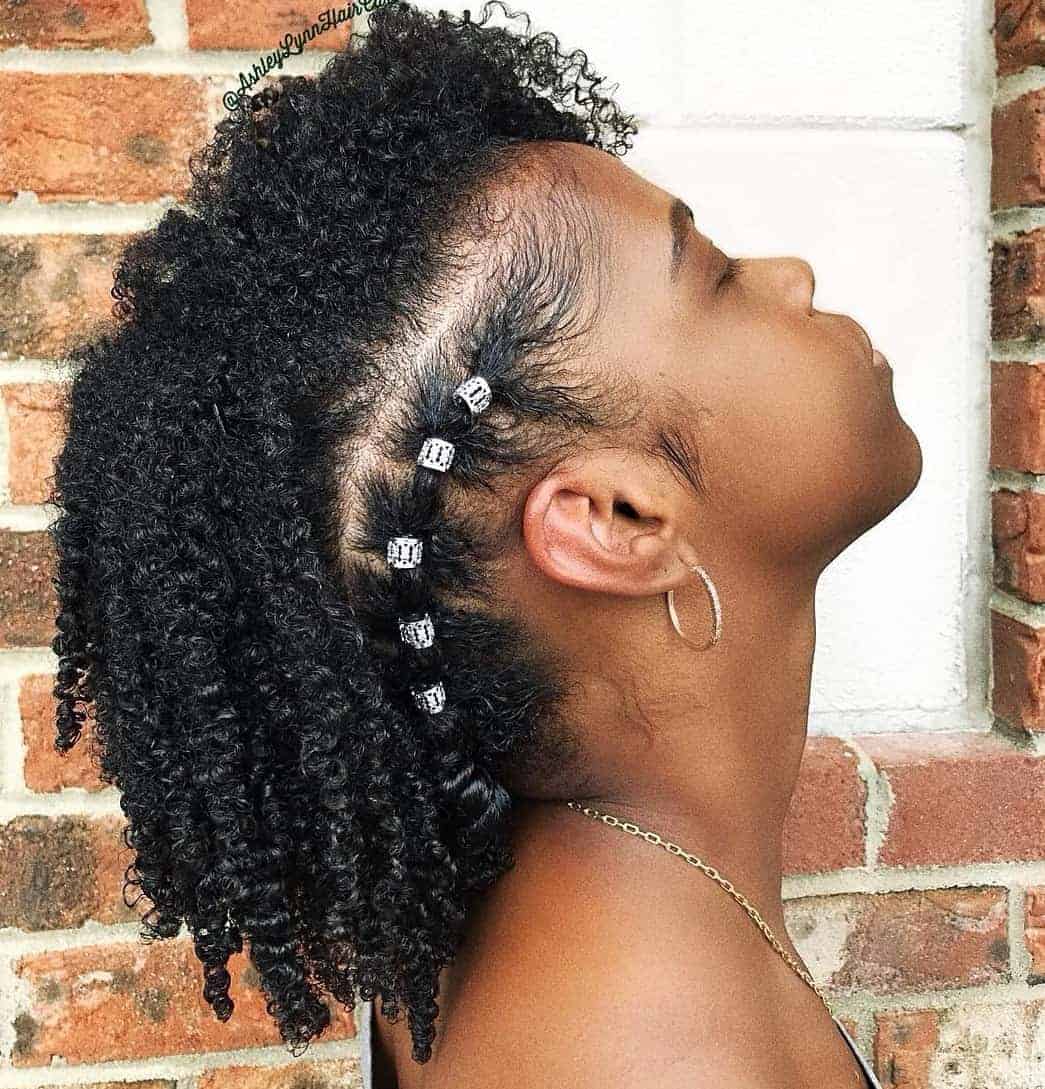 Split ends are just what they sound like, split ends happen as a result of the fraying or separating of the hair strand into two or more segments and this could also be when your hair is dry, brittle, and frayed, it may resemble the end of an unraveled rope, looking unhealthy and really fragile. This damage is mostly caused by excessive stress, chemical or mechanical use on your hair follicle.
Split ends can be really annoying and once it splits, your hair will continue splitting further and further way up the shaft of your hair until it reaches the root and this could only lead to real damages and hair loss as your hair becomes more fragile and the way out might be trimming the ends of your hair till you get rid of the split ends.
Exposure to extreme weather conditions and hair care techniques like blow-drying, straightening, and curling may cause split ends and they can also be caused by chemical hair products however you do not have to cut your hair to get rid of split ends, we have compiled simple ways split ends can be gotten rid of.
Can you actually get rid of split ends?
When it comes to fixing split ends, this might not be fully possible as the damages can't be fully repaired and restored back to its untouched, virgin hair but you can temporarily mend the strand but the only real cure to getting rid of split ends is trimming them off.
Split ends mean the strand is dead and once it's dead it can't repair itself.
How To Prevent And Fix Split Ends On Natural Hair
It is a dreaded sight to see your hair with splits, it occurs when external stressors cause the hair's outer protective layer to wear away.
This external stressor includes heat styling, sun rays, pollution, hot water, salon chemicals, and more but this can be fixed with simple remedies and it is also important to try to avoid some of these external stressors and having regular trims to keep your strands healthy.
1. Comb But Don't Brush
Split ends make your hair all tangled and hard to comb through hence you might decide to switch to brushing however it is best to comb through it to detangle it, while conditioning hair in the shower, gentle run a wide-toothed comb through strands, this will help p[roperly detangle and loose less hair too.
If you have long hair then it best to work the ends first and you should be careful bunching hair up as this creates tangles that can lead to breakage.
2. Buy Quality Heat Styling Tools And Use Heat Protectant
Heat styling is one of the fastest ways you can promote split ends but if you must use one then it is best to go for good quality tools or heat protectants. Your hair needs protection from heat damage hence you should bargain for heat styling tools that are friendly to your hair strand, keep frizz at bay and you shouldn't be afraid to spend a little extra to keep your hair in top shape.
3. Use Proper Blow Drying Technique
There are simple mistakes you can be making while blow-drying which would only lead to damages on your hair, blow-drying your hair the right way is essential to prevent further damages to split ends.
Allowing your hair to dry naturally is the preferred method to avoid damages to your hair but if you do need to blow dry then try using a nozzle to control the direction of air, dry in a downward motion before sectioning off and drying thoroughly with the aid of round barrel brush and it is important to use a good pre blowout product.
4. Use Leave-In Conditioner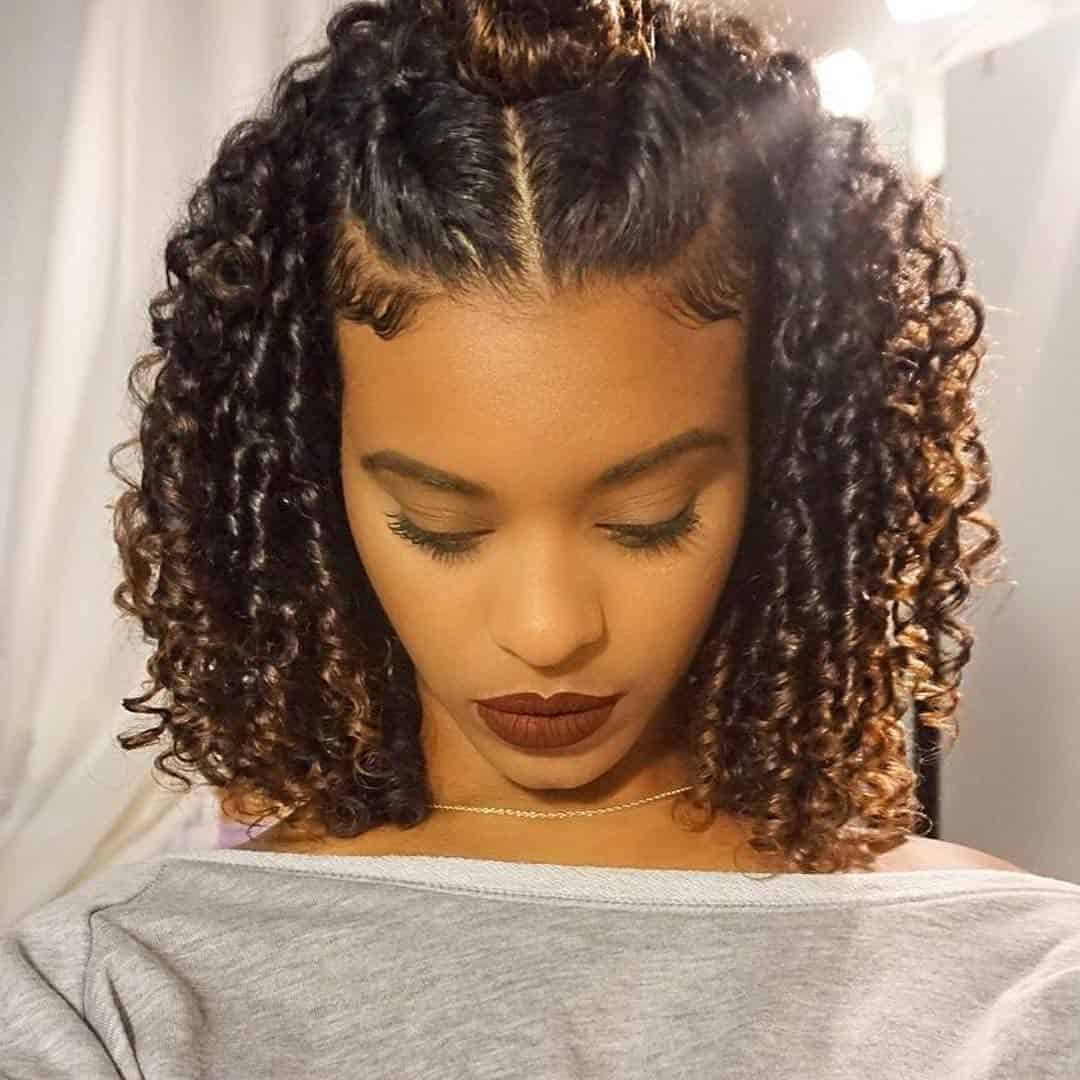 Use plenty of conditioners and do not forget the leave-in conditioner too, it controls frizz and seals off split ends, the regular conditioner may be okay for regular hair but if you have split ends it will be best to use a leave-in conditioner, it will add the needed layer of protection to your damaged hair and keep it fortified throughout the day.
The extra lubrication from the leave-in conditioner will prevent split ends and breakages.
5. Invest In Split End Treatment
Home remedies are great for split ends however haircare hare has come a long way in recent times and treatments for split ends are the proof of this, you can easily get one of these split ends treatment from your trusted hair care brand or try some essential oil treatment too.
Split ends sometimes are a result of the hair care routine too, you should always invest in the right hair care products, you can also get split ends from brushing hair roughly, overusing heat styling tools, or chemical services.
The cause of split ends on every hair strand varies and each fiber has its own story. An excessively damaged hair might have to be trimmed properly for you to get rid of split ends though.
If you are a little strapped for cash or decides to go all-natural in your hair treatment then there are amazing home remedies that are very effective. You can try a simple hair mask from combining avocado with egg whiles and olive oil, whip all ingredients together thoroughly, mix and apply into your hair from the root, leave the mask on for 45 minutes before rinsing and washing with natural shampoo to get rid of build-ups.
Read more on natural hair and hair care products: