Are you trying to keep natural hair and wondering if they are challenges? First of all, you need to understand natural hair means relaxed free hair and if you are planning a long time natural hair then yes, they are definitely challenges and how you handle each of them while your hair grows will help determine how healthy your hair becomes.
There are many ways you can start a transition process from permed or relaxed hair to natural but there are definitely challenges no one would tell you about.
There are also some myths surrounded by natural hair transition and while some might be true, some are not, natural hair can be fun and effortless if you aware of what to expect and are well prepared for it hence we have made this post to educate you on most of these things you need to know before making the big change.
How Long Does It Take To Transition From Relaxed Hair To Natural Hair?
To transition from relaxed to natural hair takes eight weeks and this solely depends on your hair type, and what products are being used during the transition process however relaxer in your hair will give you eight weeks of soft straight hair before it starts to lose its effectiveness and without regular touch-ups, the first natural hair will grow between a half to an inch within the first two months.
Quick read: How to Transition From Relaxed Hair to Natural Hair
Does Natural Hair Grow Faster Than Relaxed Hair?
Growing natural means your hair might grow at a slow pace but a relaxed hair has a chemical growth and this might speed up the growing process but natural hair does have the advantage of growing stronger and with a stronger foundation as the protein layer has not been broken away by chemicals.
How Often Should You Wash Natural Hair?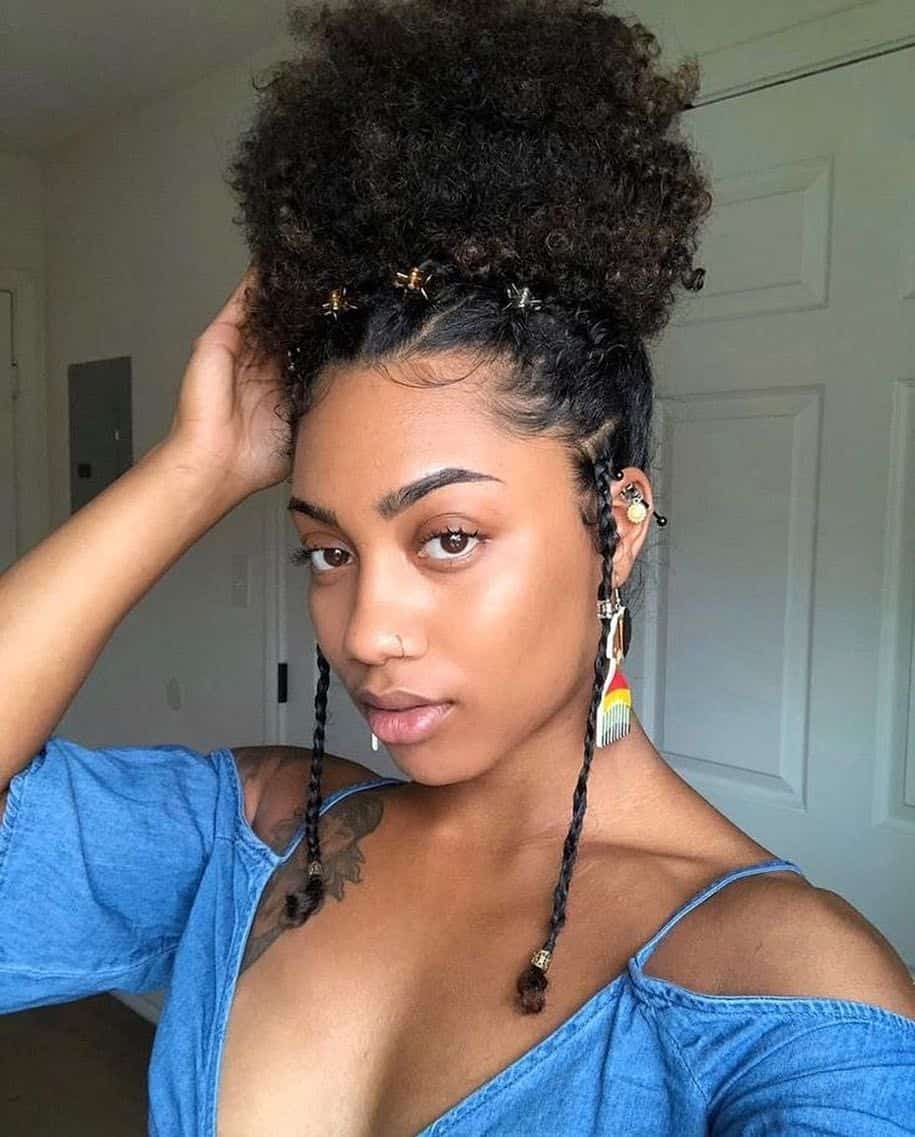 To prevent dryness and brittleness, you should only wash your natural hair once every two weeks unless you sweat a lot on your scalp or have dirt in it always then you can wash twice a week. There are different types of hair texture so you should determine what hair type you have before washing as some hair types are irritated by constant washing.
Recommended read: 17 Best Deep Conditioners For Natural Hair With Great Reviews
7 Challenges With Keeping Natural Hair Nobody Tells You
The real reason you might struggle with maintaining natural hair is if you are not well informed of what you should watch out for and how to tackle them, going natural can be work but it's a journey you can be proud of once it's completed, below are things you should expect
1. Get Used To Moisturizing Deep Conditioning Regularly
You can go months without moisturizing or deep conditioning relaxed or permed hair but with natural hair, since no harsh chemical is allowed then you should not hesitate to use a deep conditioner every time you have a chance, this will make it easier to manage and control damages, breakage, and dryness.
Your hair is in a weak, fragile state while you are transitioning hence it needs all the moisture and nutrient it can get.
2. Unavoidable Hair Tangling
There are different type of hair texture but practically all types of hair tend to become tangled and unruly during the transitioning process, this can be reduced with conditioner and moisturizer and as the length increases, it comes less difficult to comb through, you should be well aware of this before venturing into the transition process and have soften gels and tips on how to handle it ready.
3. Washing Your Hair Regularly
This might be a lot harder to compelled to but it is essential, oil and dirt easily build up in transitioning hair especially if you keep braids during the process, you need to learn washing constantly and not with harsh products, you can check for some transitioning kits that contain washing shampoo for natural hair to be on the safe sides of things.
4. Protective Hairstyles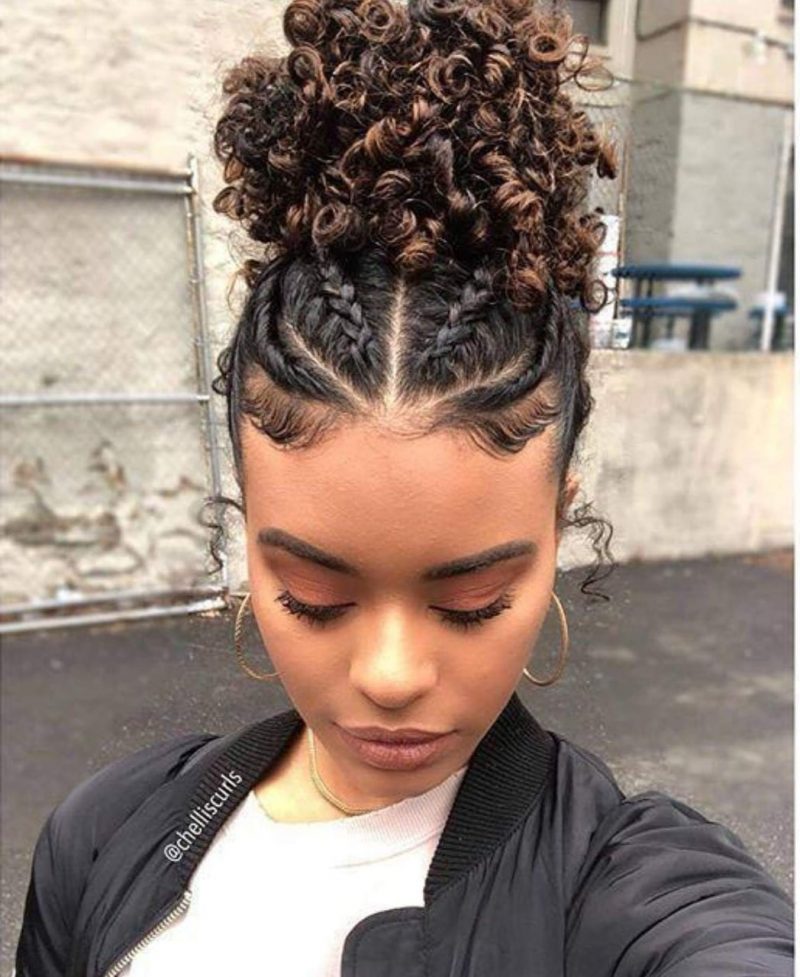 Protective hairstyles are compulsory only if you are transitioning and not taking a big chop to your hair, transitioning will cause lots of breakages and splits ends, however, plaiting some protective hairstyles can help limit this damages. A couple of ladies who have transitioned successfully recommended shorts box braids that makes your hair shaft turn out finner and healthier.
Read this: What Is Protective Styling For Natural Hair?
5. Slow Hair Growth
Dermatologists did say slow hair growth depends on some factors like genes, diet, and organic products used on your hair, slow growth is usually during the first stage, you need to be patient and not use too many hair products to speed the growth along. The fastest way through this is protective hairstyles as mentioned above.
Natural hairstyles will also be able to help you manage any breakage that occurs when you get new growth by providing regular trims.
6. Adjusting Your Hair Budget
We are sure you already have your routine fixed and have a budget that covers what you need to get it fixed when you are on relaxed hair but with natural hair, you would end up buying lot's of product you won't even finish and this is mainly due to the way your hair keeps transitioning and every stage requires something new to keep the growth and texture. There will be a lot of errors and trials but in the end, the cost will be worth it.
7. Giving Up On All Direct Heat
this would definitely be hard to conform to by a lot's of ladies as heat styling is believed to keep your hair smooth soft but when it comes to natural hair, it would be doing more damages than good, if you plan to keep your natural hair for a long time then we recommend you do no heat styling.
As earlier stated you can wear your hair in natural hairstyles or style it at home yourself. you can also wear your hair in rod sets, twists, buns, extensions, Bantu knots and other styles that don't require heat.
---
Take the time you need to know what your hair really needs, pay more attention to it, your hair can do so much naturally, it can become frizzy and dry but listening to it will help let you know what it needs, is it more moisturizer, more protein or less manipulation and as you gradually get used to this and learn to care more for your hair, the process becomes easier and you can easily have fun with the transition and eventually get to enjoy your natural hair
Are you taking the big chop to your relaxed hair or going through the transition process? We would love to hear from you in the comment box below.
Read more on natural hair transition and tips on how to care for it: