Dressing well is a form of good manner, in a world where Ankara styles are all over the place, we have chosen to bring out the best and outstanding styles for you to stand out and slay wherever you go, the first step to be respected is to look respectable and our style should always be an expression of who we are every day.
Style is a simple way of saying complicated things, and also a way to say who you are without having to speak.
Ankara styles are better when being tailored well and styled perfectly and that is why we have put together this gorgeous trending piece in other for you not to stress or worry over having to look nice while attending a party.
Here is the list of beautiful trendy Ankara styles that we have got for you we do hope you love them as much as we do.
1. Ankara Blazer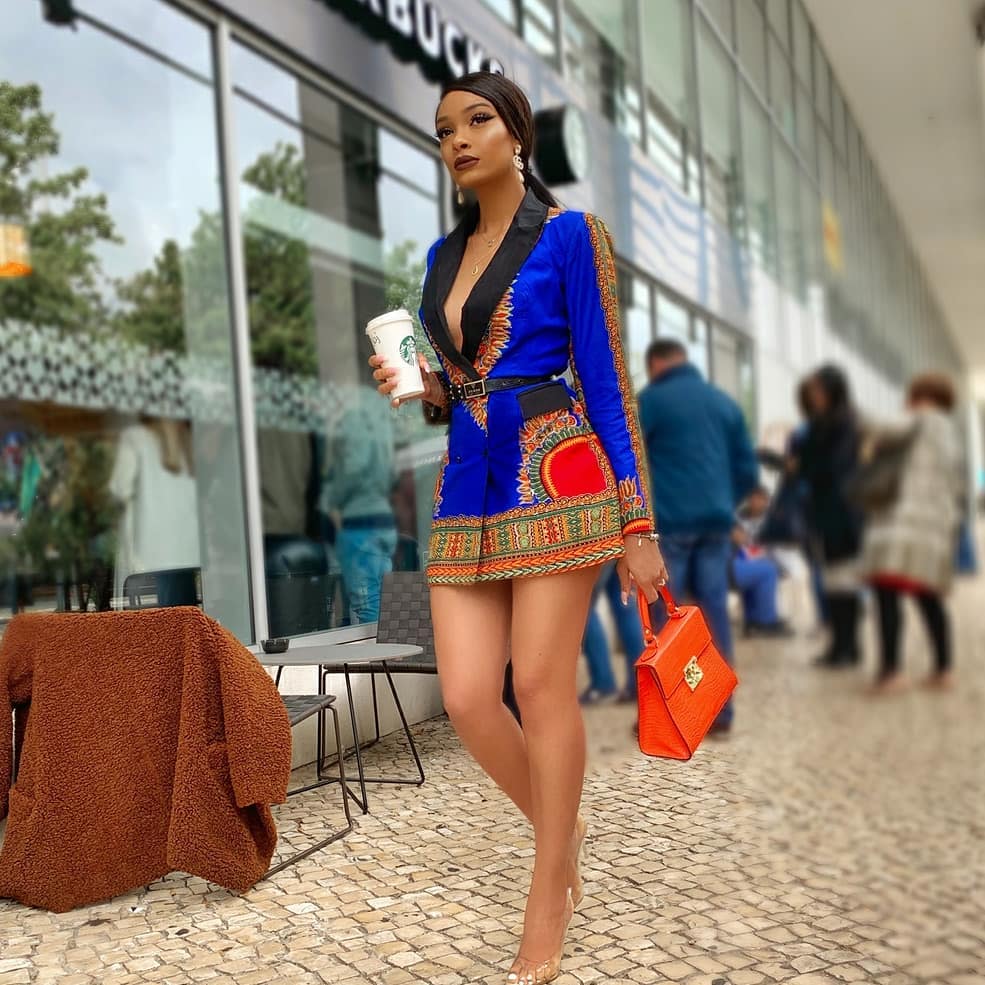 Ankara blazer is perfect for you if you like it bold and sexy, this can be recreated to look more formal for an occasion but styled like the one above is fitting for a wedding or casual dinner.
2. Ankara Flare Dress With Tiny Strap Sleeve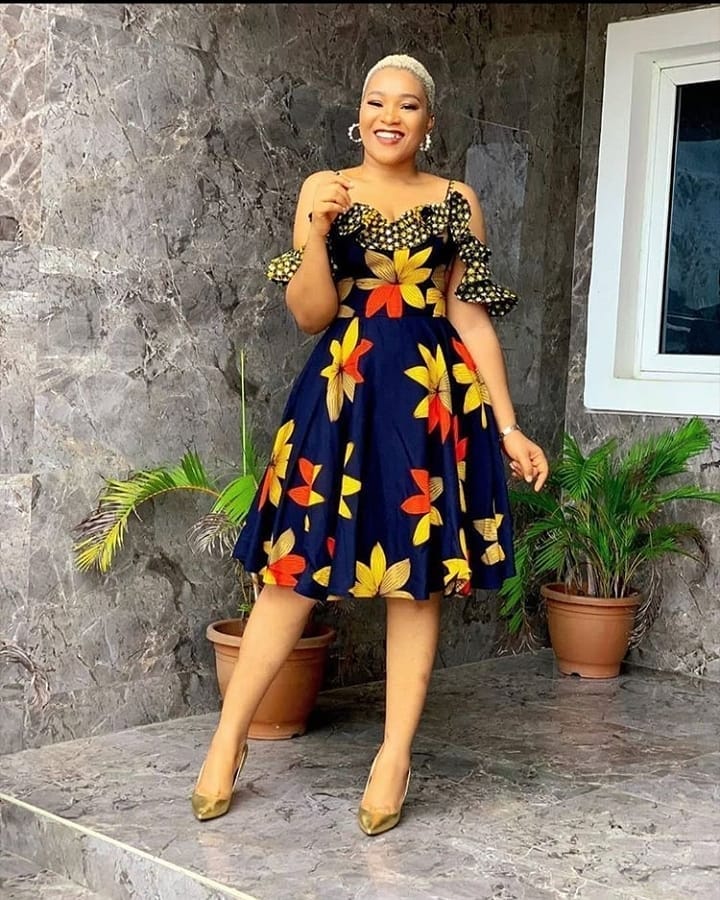 Here is a fun way to sew your sleeve, really gorgeous, and leaves more to imagine. There are so many sleeves in trend, it's hard for one a suitable one for a late dress but a tiny strap fits any kind of Ankara style.
3. Raglan Sleeves On Micro Flare Gown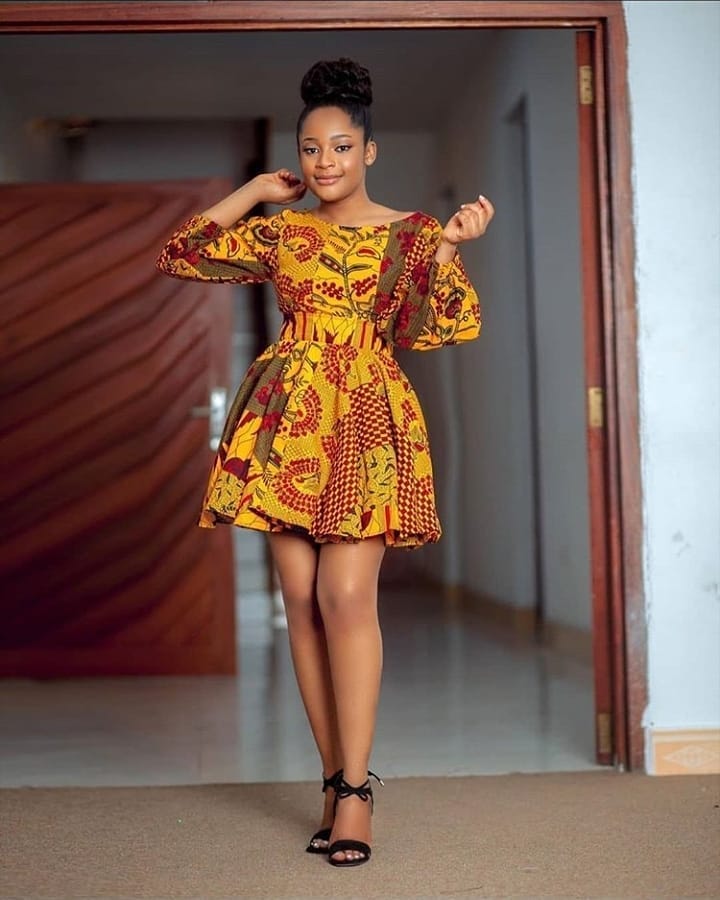 You are definitely going to find this classy look worth having in your closet, not too fancy but perfect for a cool evening out or a simple wedding.
4. Bold V Neck Flay Gown With Pockets
Another exciting style to give African Ankara style a notch is this style above, you can pair this with any footwear of your choice and you are good to go.
5. Wrap Ankara With Long Sleeve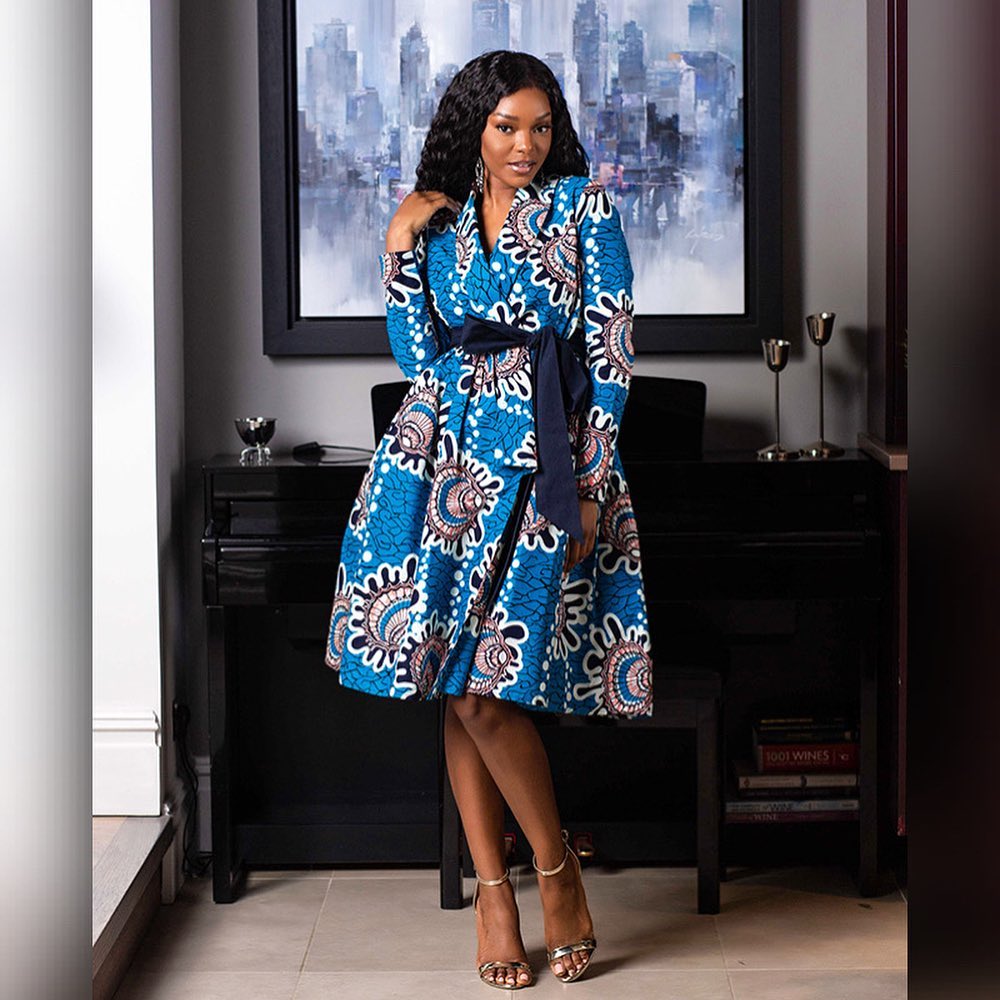 Most casual Ankara styles are designed to offer convenience if you plan to hit the dance floor at an event and above is just the fitting example for that.
6. Side Infused Ankara Style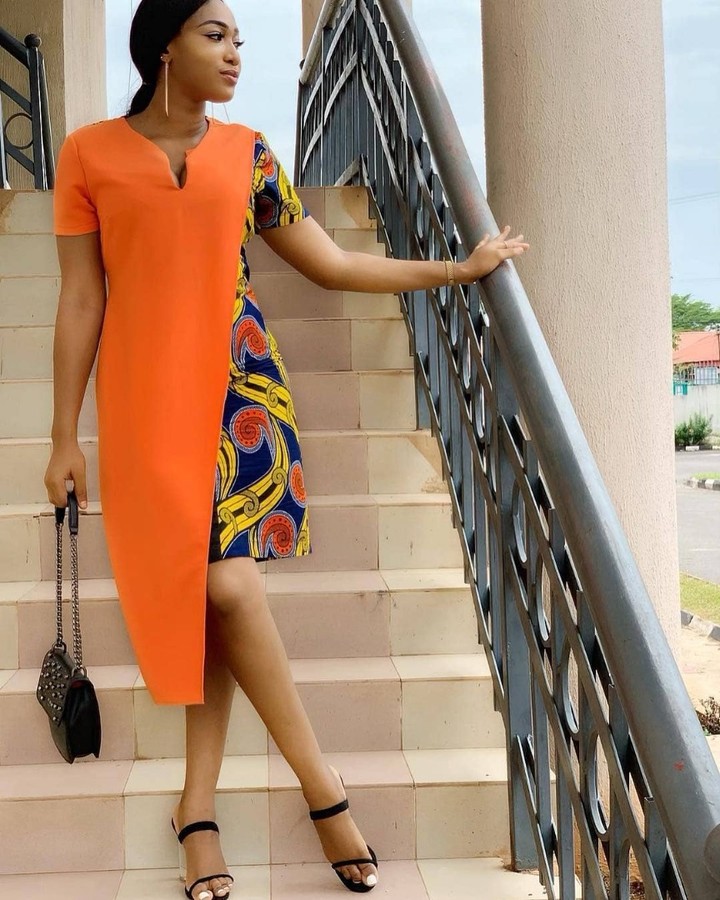 Want an African Ankara style that is different from the usual norm? Here is a simple combination of English and Ankara for a casual and beautiful look.
7. Playsuit Ankara Dress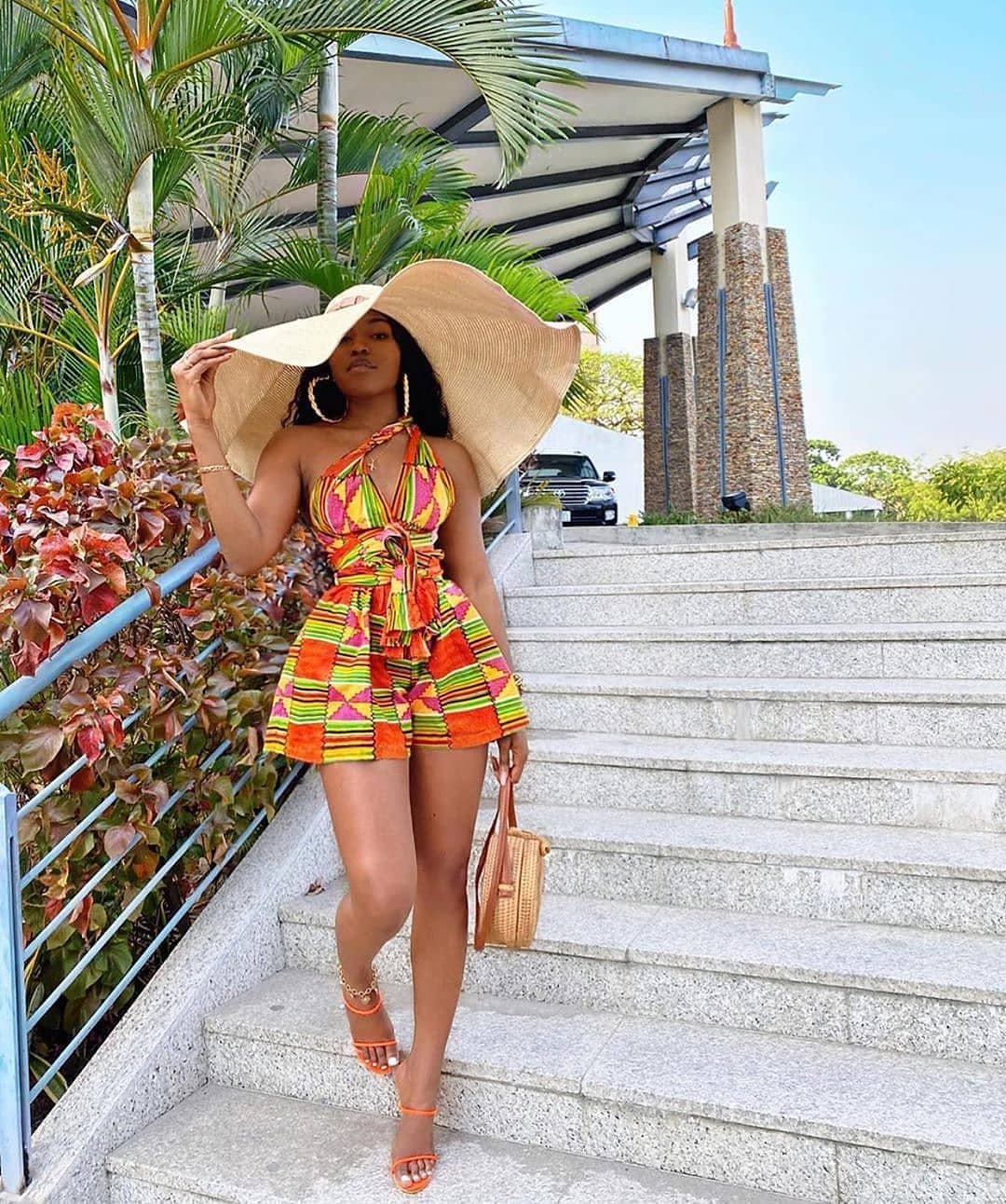 Here is another bold and daring African Ankara dress to spice up your choice in Ankara styles, you can't help but love this simple style.
8. Classy Ankara Style With Corporate Styling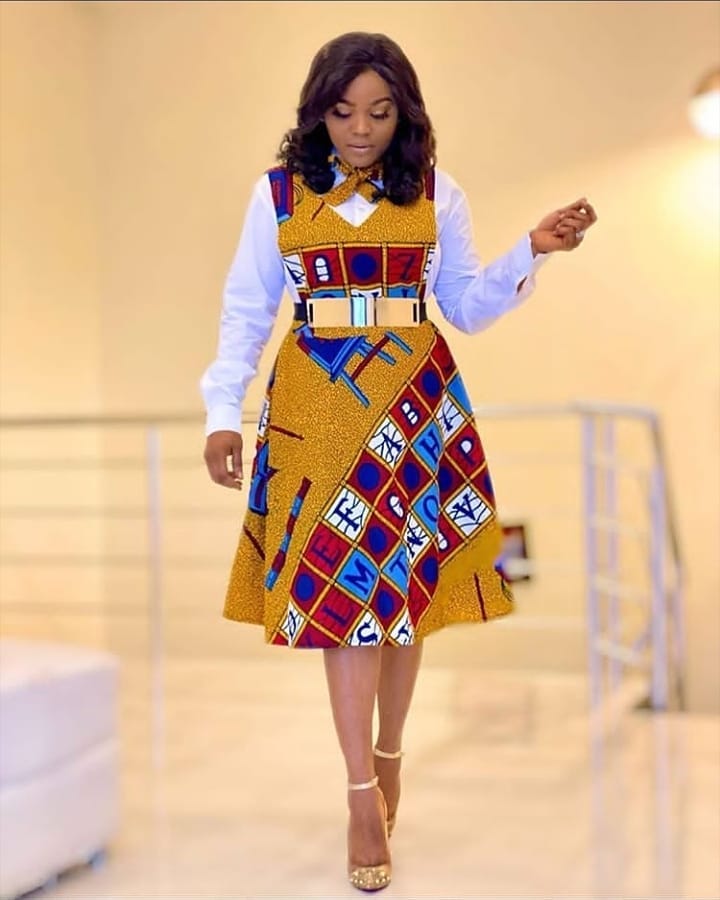 You can still look all African and fancy to the office this weekend with this exciting Ankara outfit with a touch of the corporate world.
9. Front Tied Bow Micro Gown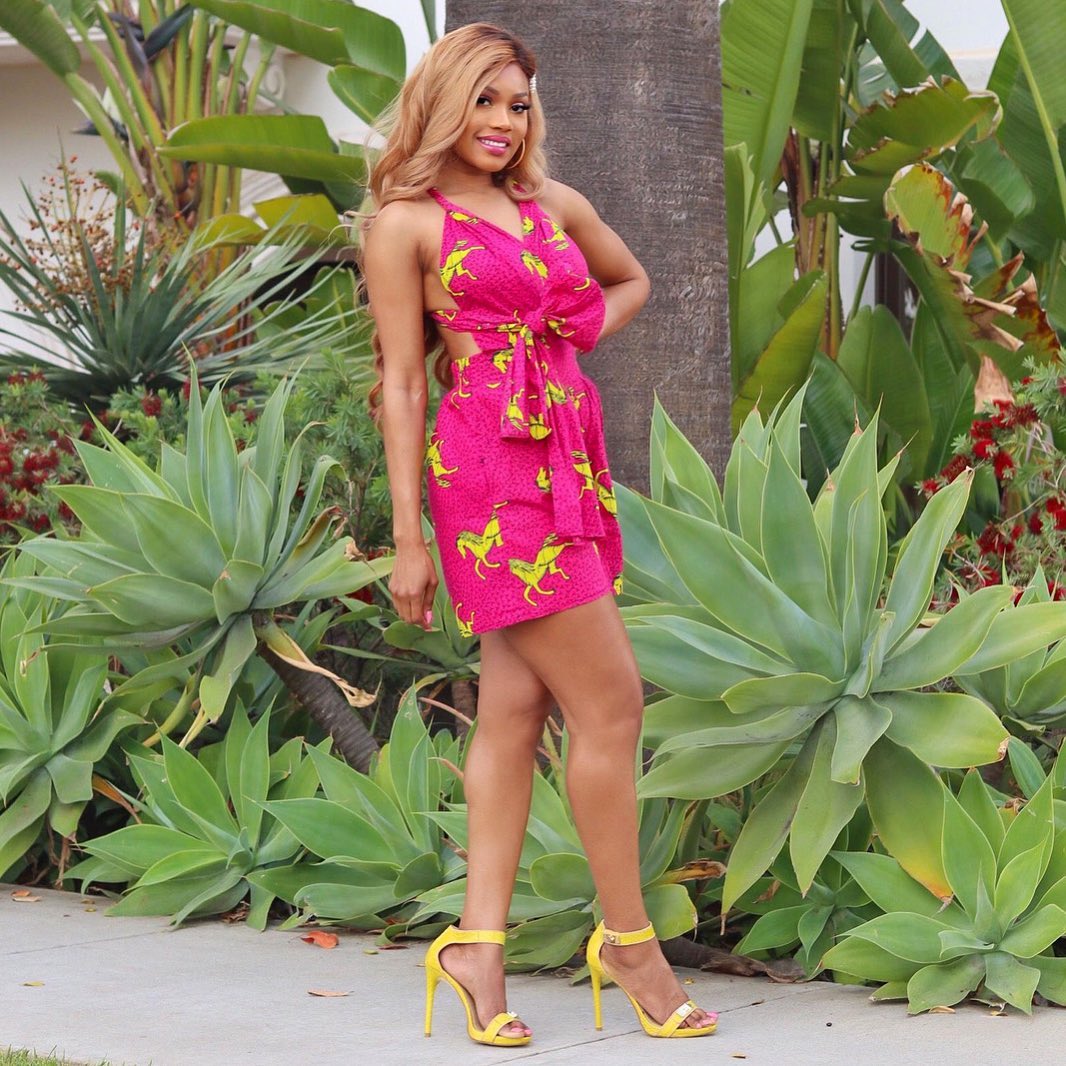 Get a combination of modern and ancient Ankara style to make it more polish and fashion worthy. This is a really fascinating style and if you don't mind it bold and sexy then you might want to go for this.
10. Long Cap Sleeve With High Neckline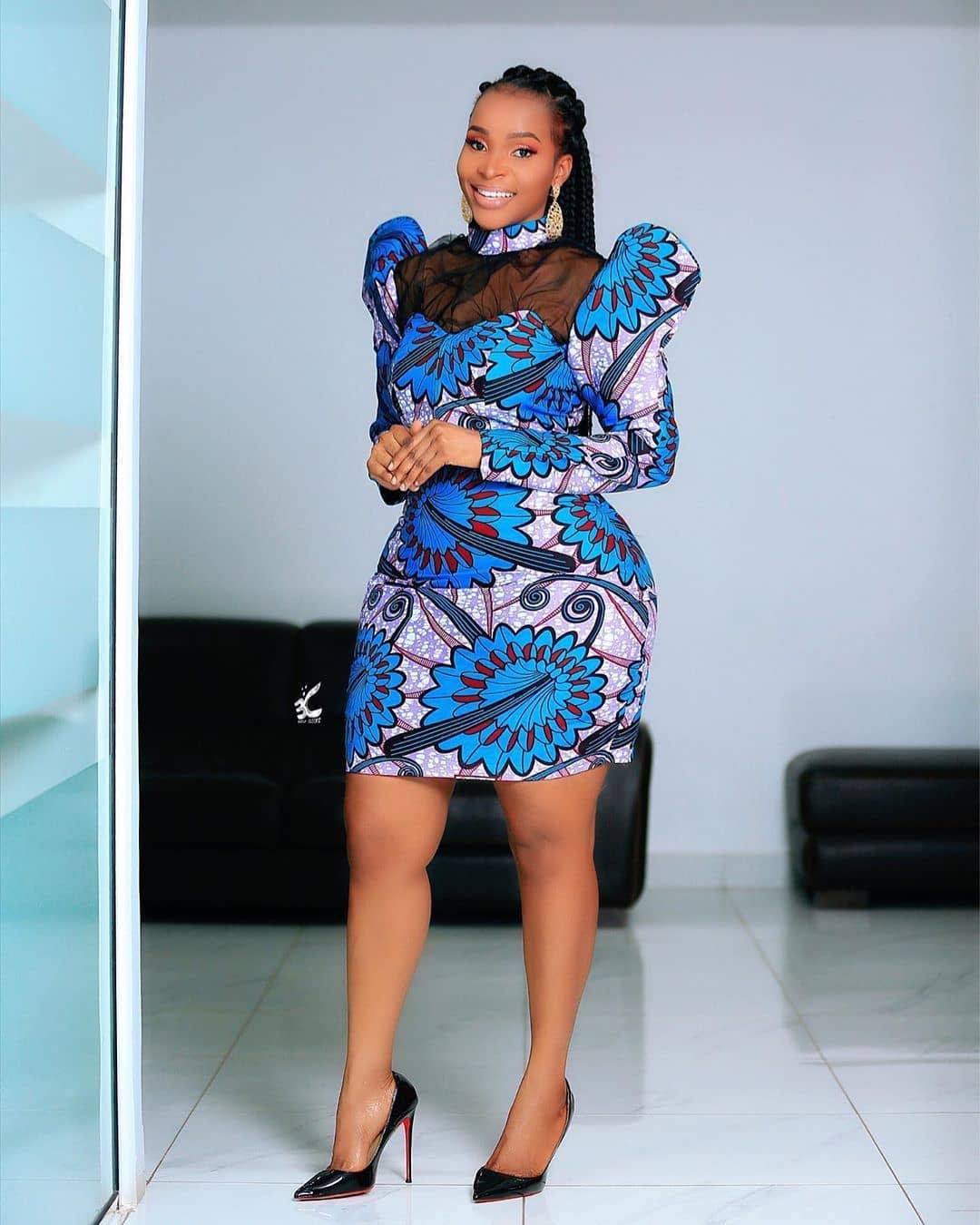 A mini gown can be just as fun as you want it to be and all you need is to go a sleeve that is trendy and makes all the difference in your Ankara style. A cap sleeve can be short or long, depending on your preference.
11. High Thigh Slit Bow Design Offshoulder Gown With a Hat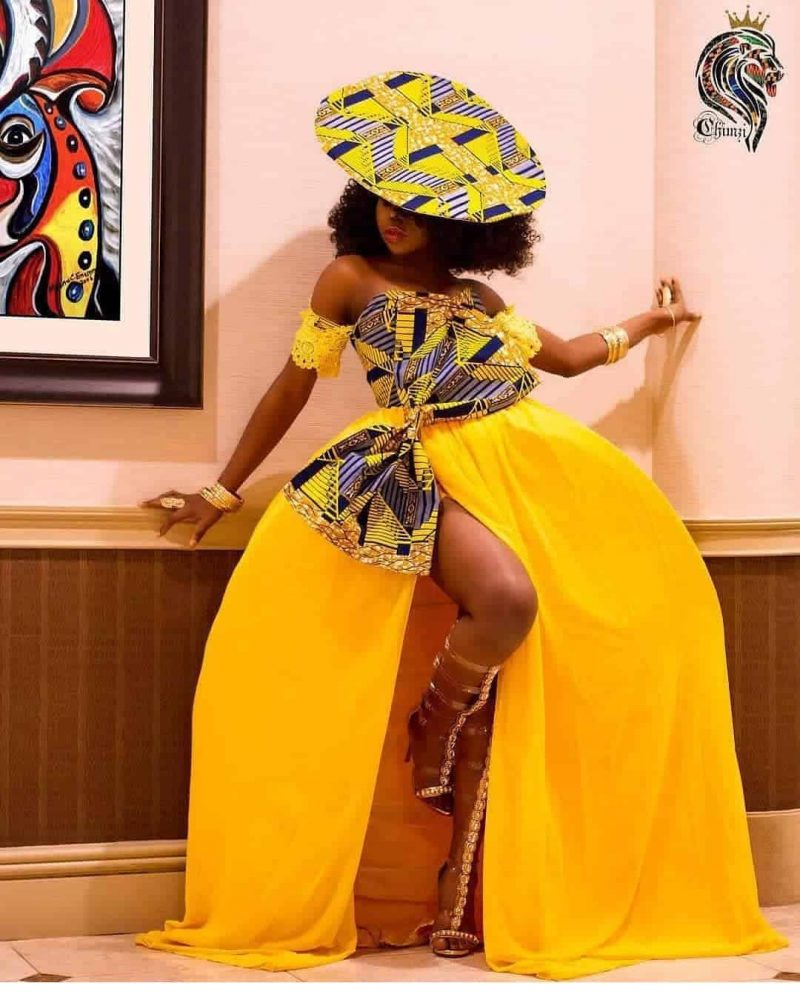 In a world full of normal Ankara styles don't you just want to stand out and make a statement with thew cloth you are wearing without even having to speak a word, this high thigh slit bow design Ankara dress is everything you need to do that and even more
12. Three Layers Ruffle Flare Ankara Gown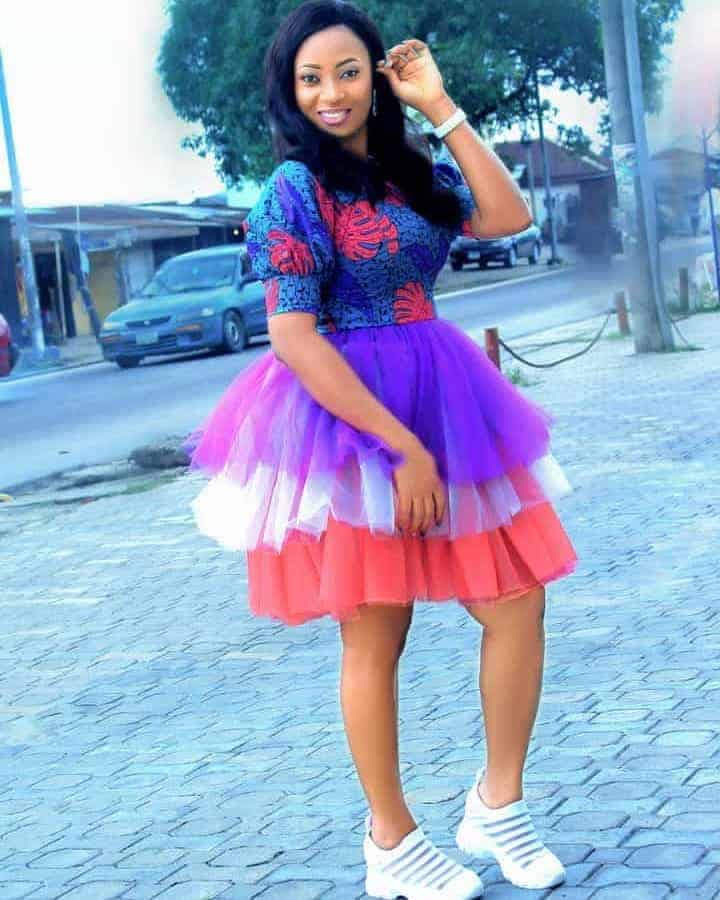 This is the new trend everywhere now mixing Ankara up with other materials like nets or ruffles and dollface material creating something really beautiful out of it.
13. Cut Out Shoulder Ruffle Infused Ankara Gown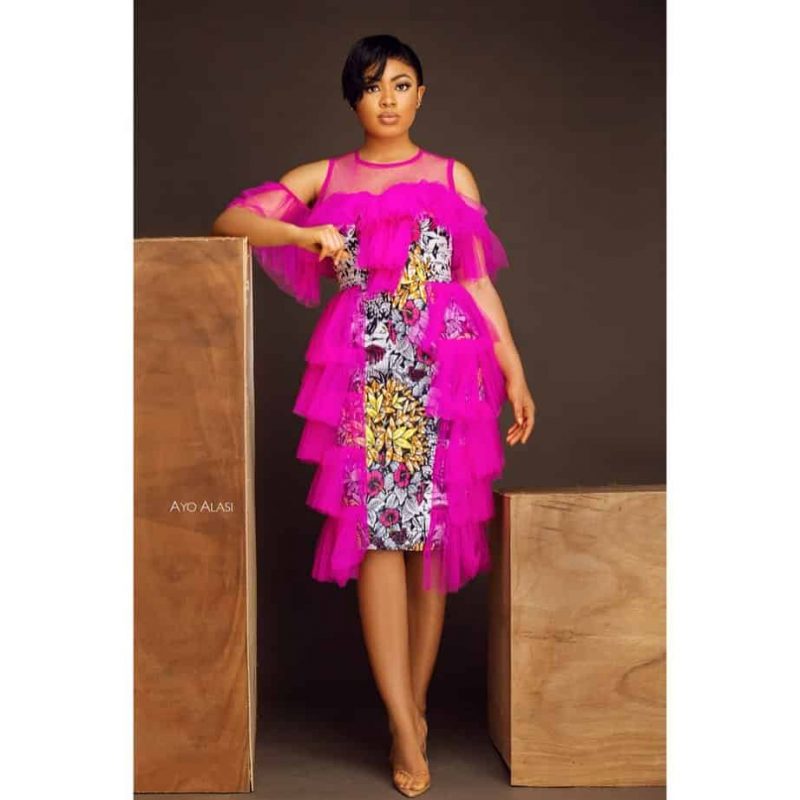 This is another stylish ruffled infused gown like I said earlier that is what is in vogue now trending and people are really giving in to it and making a lot of mouthwatering designs out of it.
14. Ruffled Infused Offshoulder Mini Gown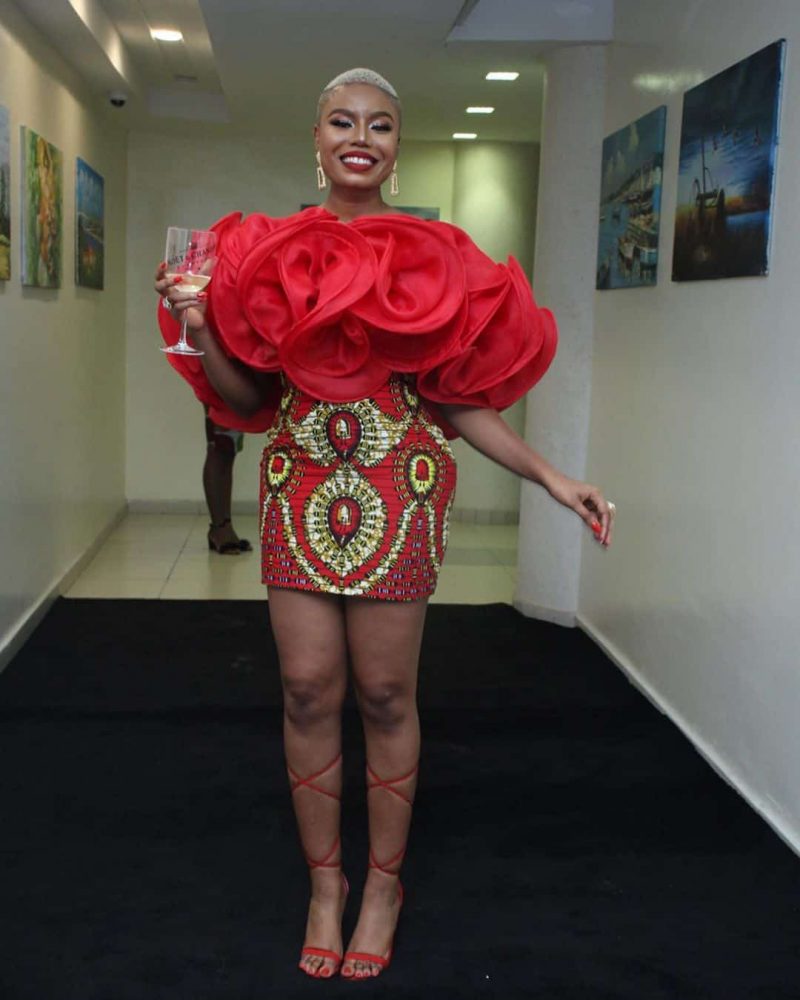 How well detailed and beautiful this design is very simple and yet hot, it is a must-have for every classy lady out there trust me.
15. Vneck Long Sleeve Wrap Ankara Dress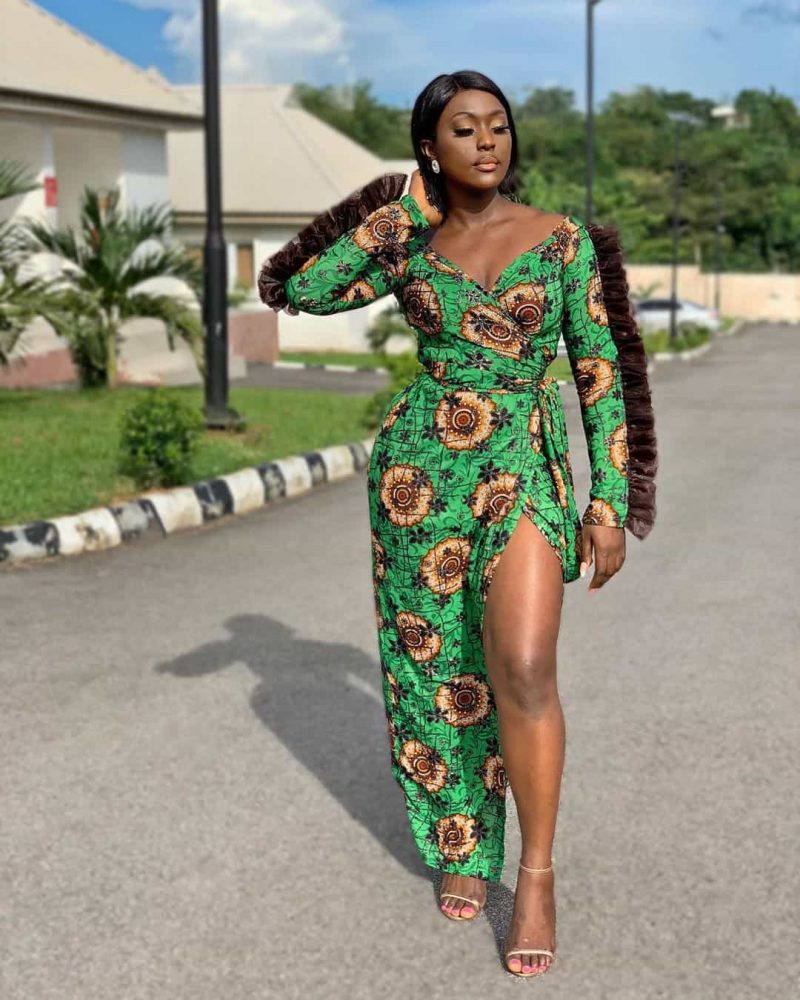 This Vneck long sleeve high thigh slit Ankara wrap gown is definitely a vibe and it is here to stay, very elegant, and comfy for anyone to suit in and look nice.
16. Net Infused Ruffle Shirt Gown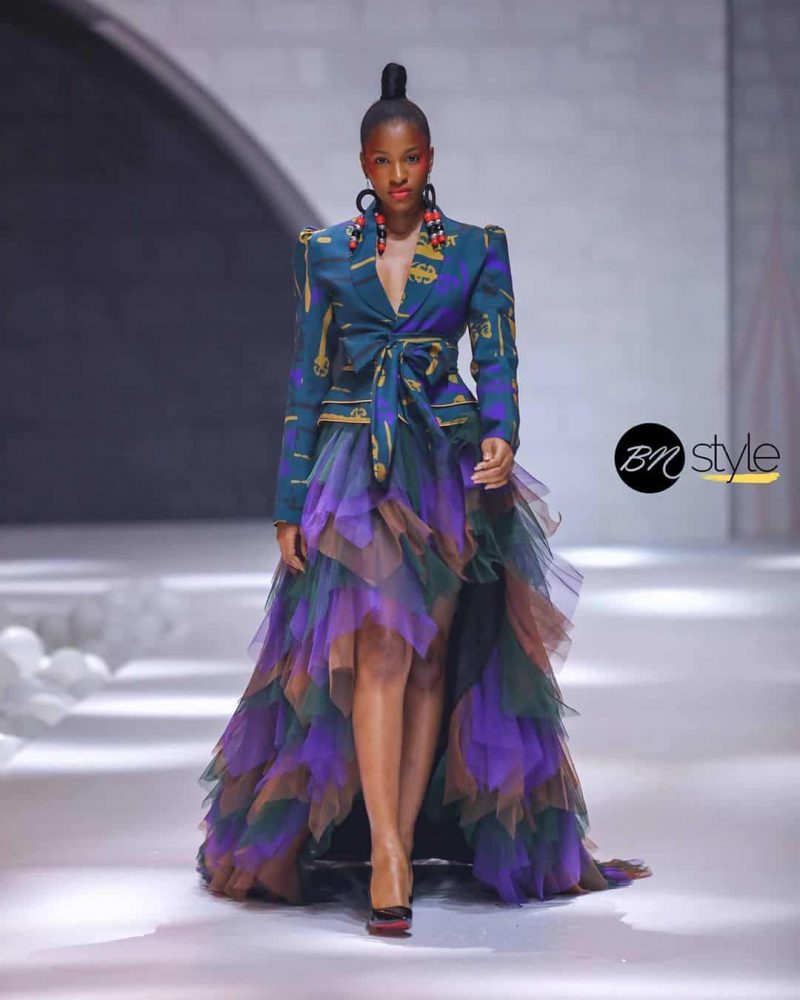 This is one in a million kind of dress this Ankara style is very unique not your regular Ankara style, it stands out anywhere and makes you very noticeable anywhere you are standing in the crowd.
17. Tiny Strap Suede Infused Ankara Slit Gown
This is the definition of gorgeous suede infused Ankara gown, I don't what else can stand out and make perfect sense at the same time other than this piece of goodness.
18. Offshoulder Long Sleeve Hip Cape Ankara Gown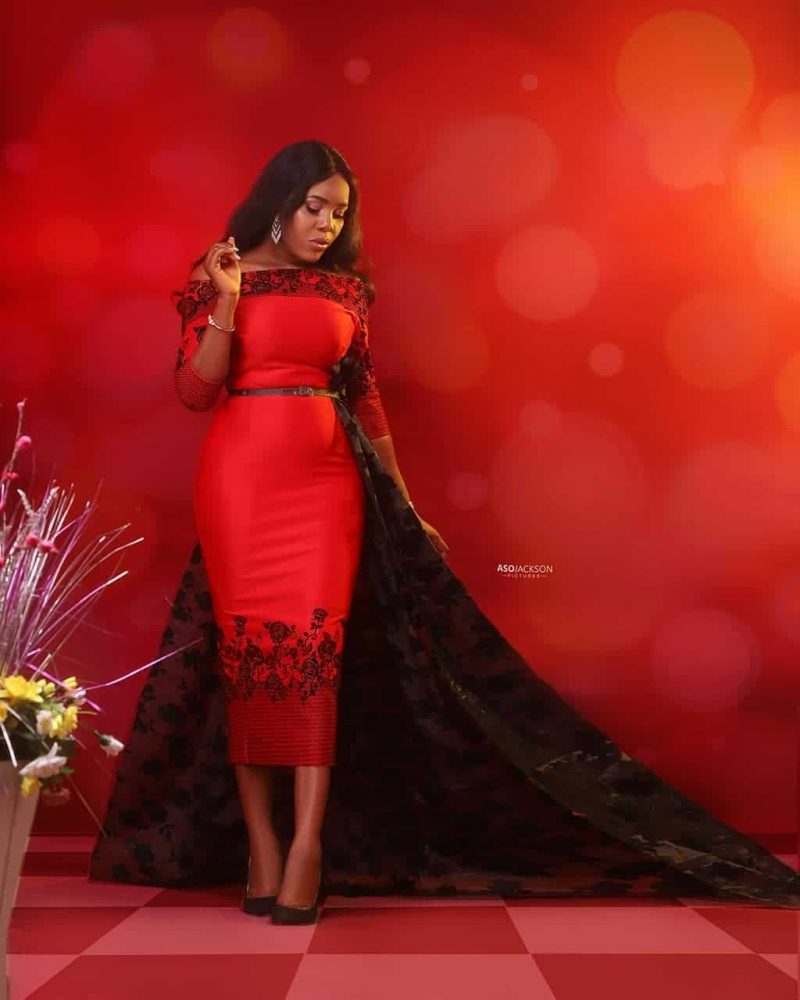 Brace yourself up in this beautiful shade of goodness either to a fashion show or an event and make a statement without even having to speak a word.
19. Shoulder Cape Fringe Ankara Dress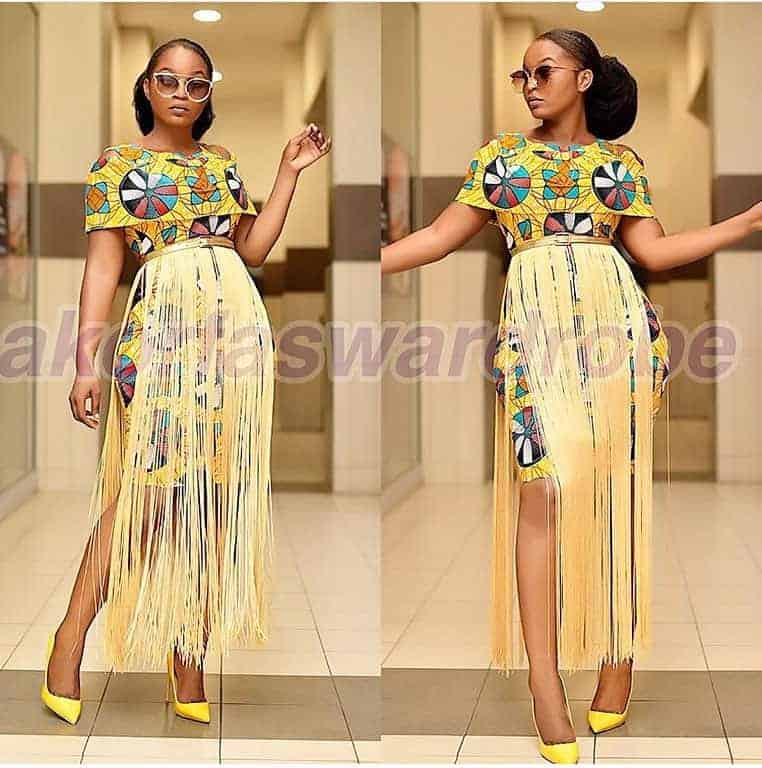 Ankara like you have never seen before, this beautiful piece up here is supposed to be a normal pencil gown but creativity made something spectacular of it and it turned beautifully well.
20. Colorful Sleeveless Ankara Patterned Mini Dress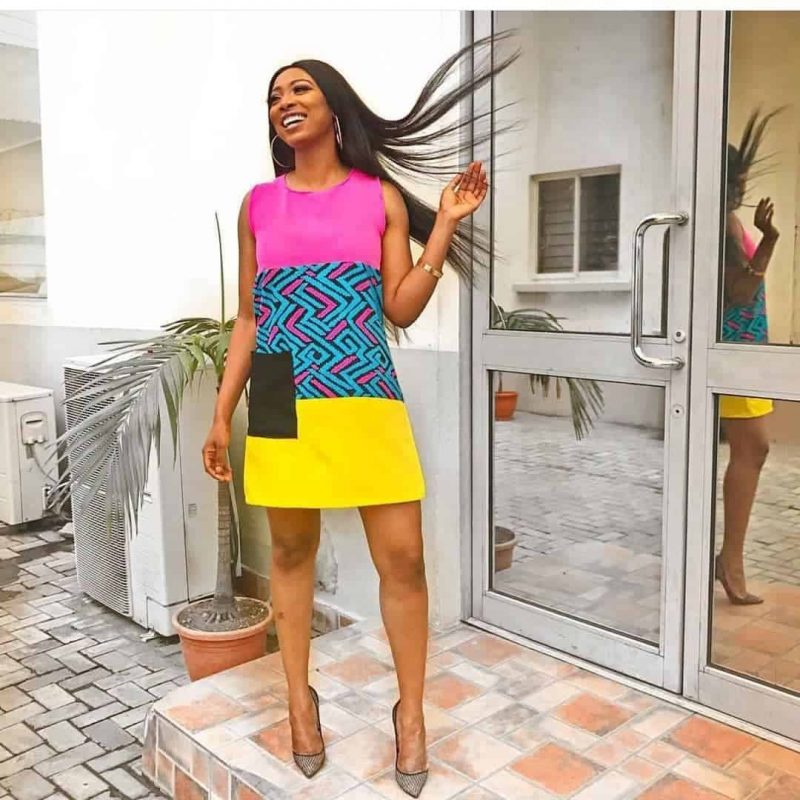 Step with pops of beautiful color to brighten up your day and still have people drool over you, Ankara doesn't have to be boring you can always add any other material to spice it up into what you want.
21. Cross neck Mini Ankara Flare Dress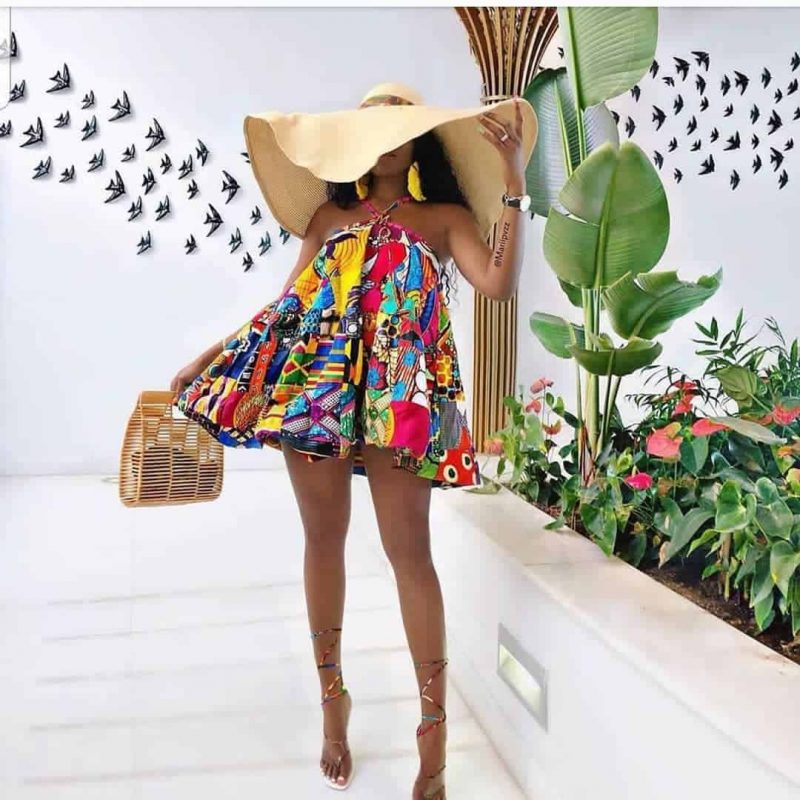 It's not all the time you go shopping in a casual outfit, this is a perfect outfit for going out shopping or hanging out with a bunch of friends looking beautiful and standing out in a unique way.
This simple short gown is one of the most beautiful African Ankara dresses on this list.
22. Dollface Puff Sleeve Offshoulder Ankara Dress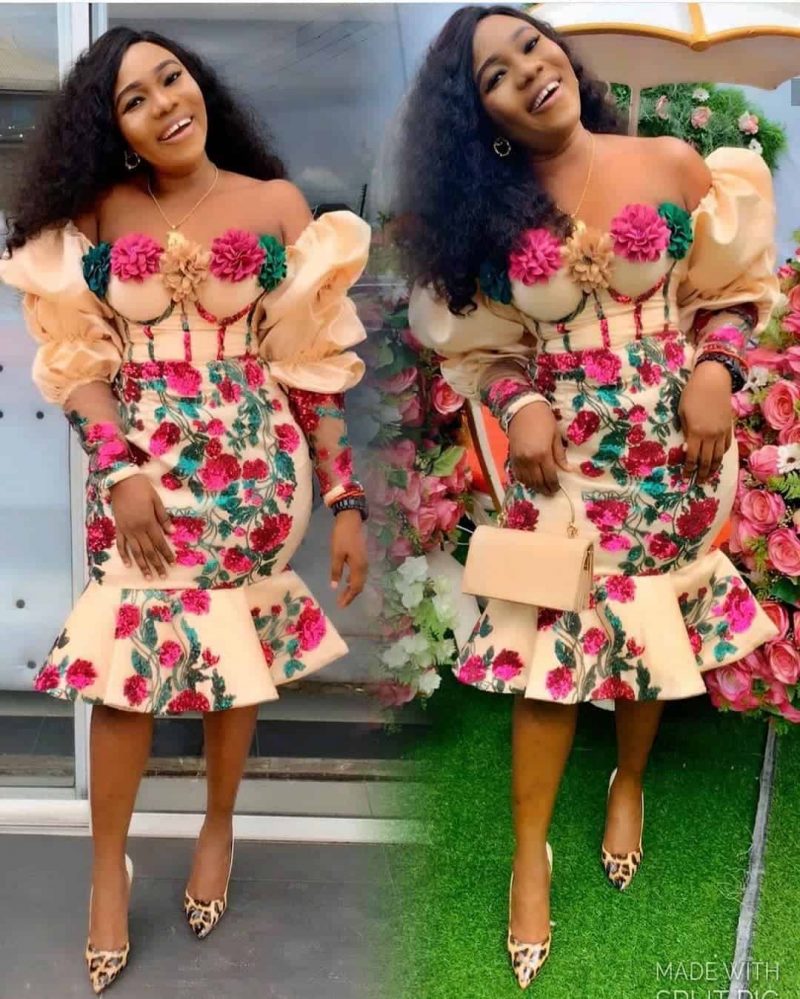 This is simply amazing and beautiful, very well detailed and tailored as well.
23. Puff Sleeve Wrap Gown With Belt
Who says you can't slay with Ankara and a hat on well this piece above should change your mind. This is nothing short of goodness.
24. Offshoulder Feathers Infused Ankara Dress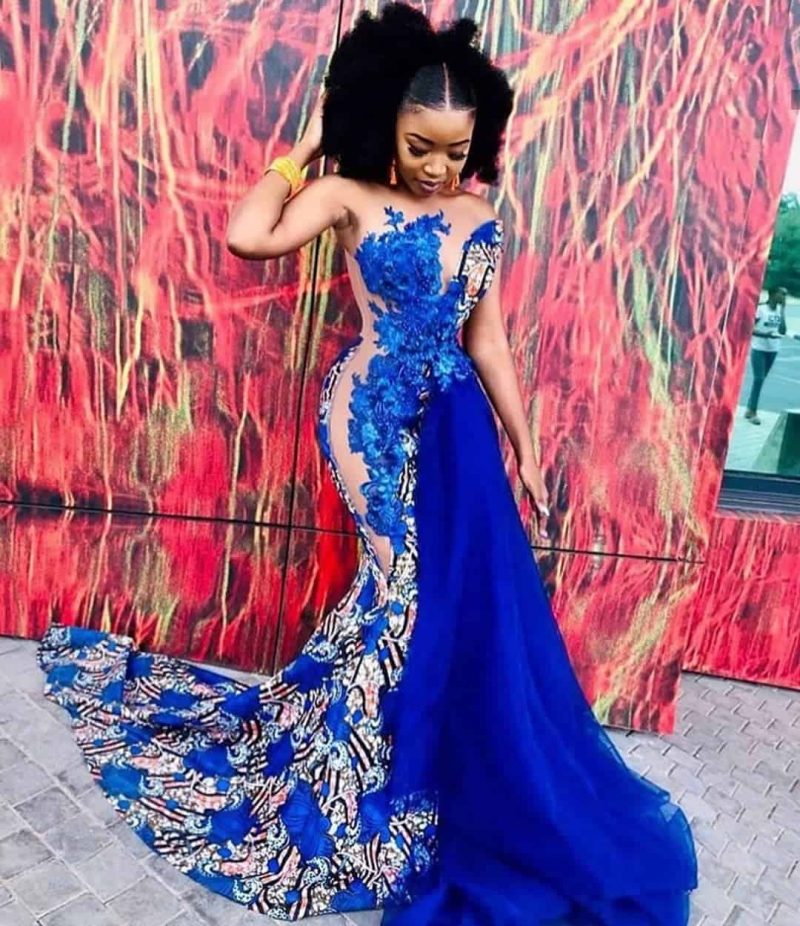 This is what I would define as a full course meal, very detailed and well-tailored also.
25. Two Ways Patterned Ankara Dress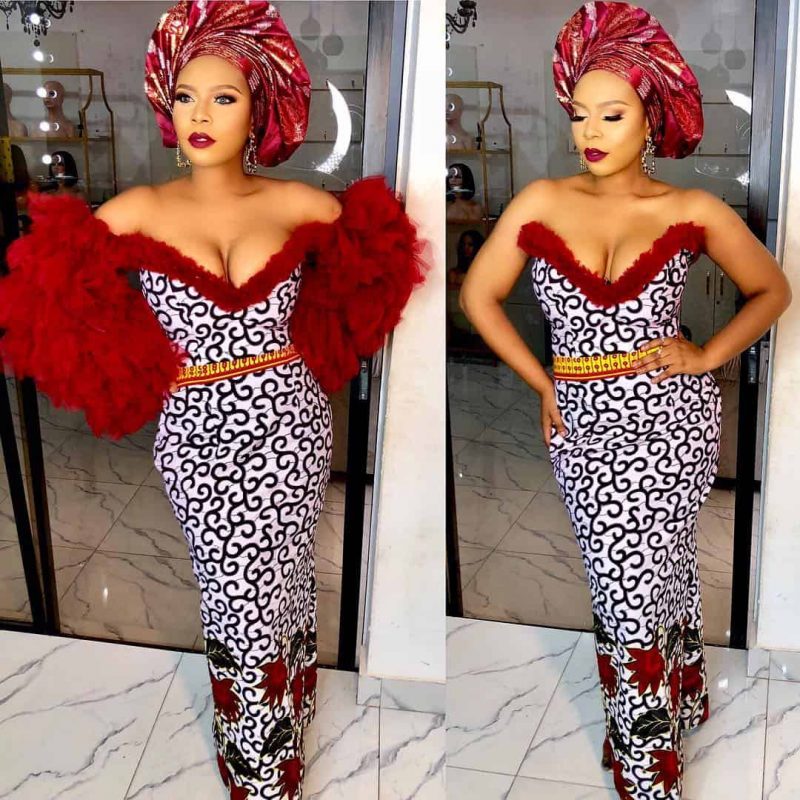 What is better than an Ankara you can rock in two ways nothing actually , This is nothing short of amazing and beautiful.
26. Dollface Infused Ankara Dress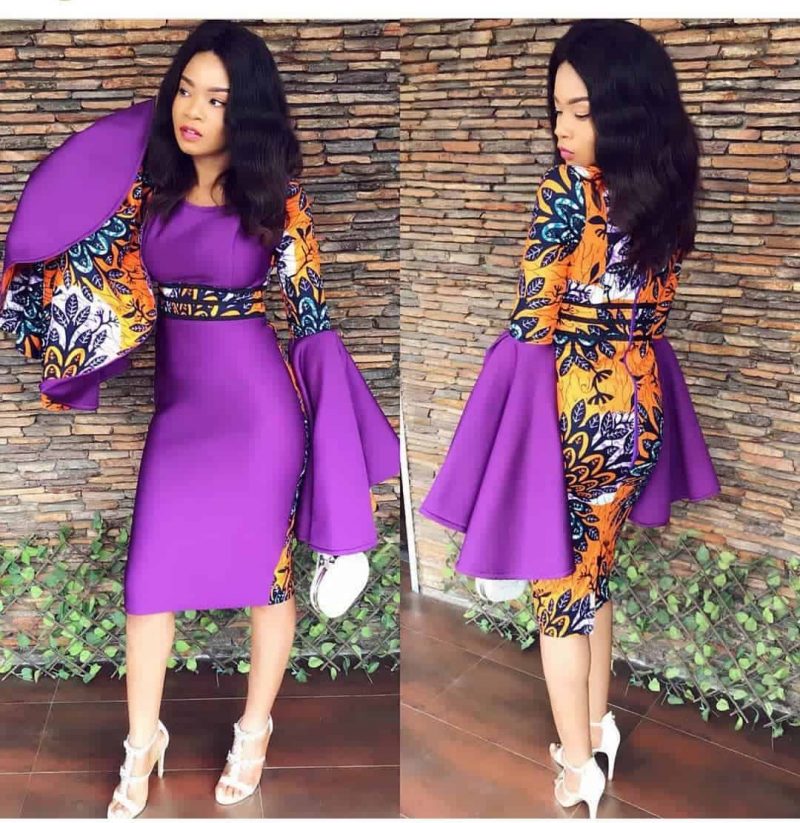 This is another beautiful and elegant Ankara style that we cannot help but fall in love with, highly stylish and classy.
27. Long Sleeve Side Slit Ankara Gown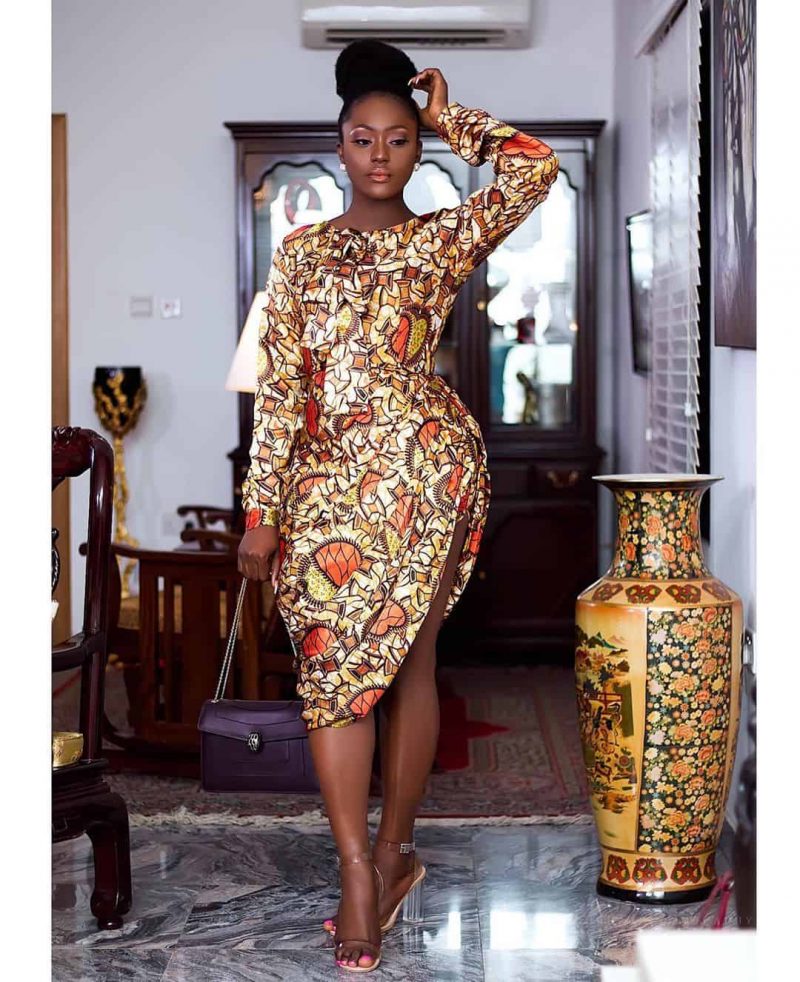 This is simplicity, elegance, and class all embellished in one dress, it's a must-have for every classy lady.
28. Ankara Patterned Layers Gown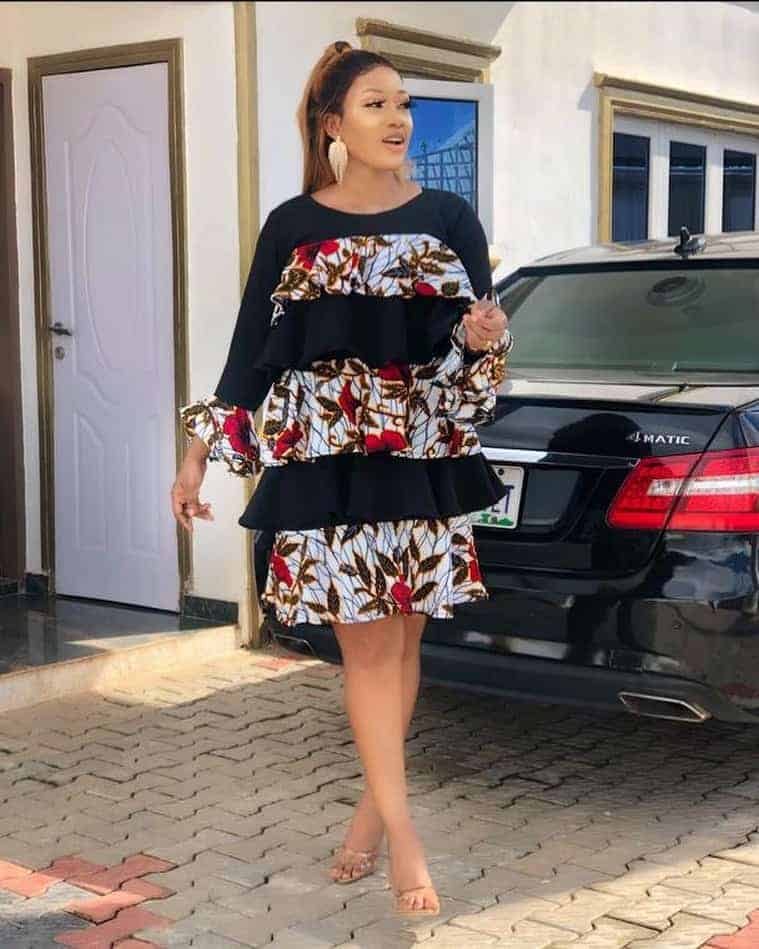 This is highly stylish and not your regular kind of Ankara style.
29. Vneck Half Shoulder Cut Iro Gown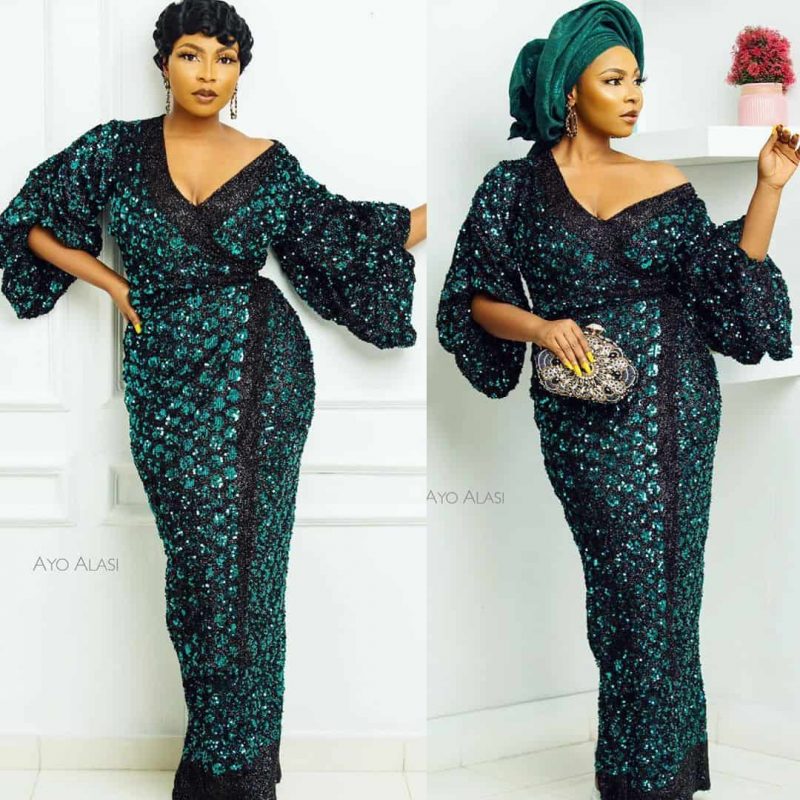 beautifully stud embedded, well-tailored, and very classy.
30. Wrap high thigh slit skirt
Elegant and highly stylish very simple and yet beautiful.
Love these African Ankara dresses? See more beautiful styles, hundreds in our super active Ankara styles archive.
Follow us on Instagram @thrivenaija for more updates.