Quick note: This huge list of Ankara short gown styles is updated weekly.
Here in Africa especially Nigeria, Ankara dresses are always a way to make a statement with your fashion choices. They are so cherished and loved and affordable.
Ankara fabrics are one of the easiest materials to manipulate in other to make a masterpiece. Every now and then people, experts, and even newbies experiment with different Ankara fabrics in other to create something that may not have been created before or make modifications to existing designs.
Whatever reason you are here for either you are a dressmaker looking for inspiration or you have an owambe to attend and need to show your designer something nice, this post is for you.
We've gathered the most beautiful short Ankara gown style pictures from Instagram, Pinterest so you can look at them in other to be able to figure out what you want to make for yourself.
1. Short Pleating Ankara Gown
Short Ankara styles are simply awesome, they can be styled to suit your preference which is why many ladies usually go for short gowns. Above is a really fascinating style for all kinds of occasions, it is classy and has always been in trend.
2. Short Net Sleeve Gown With Pocket Pleats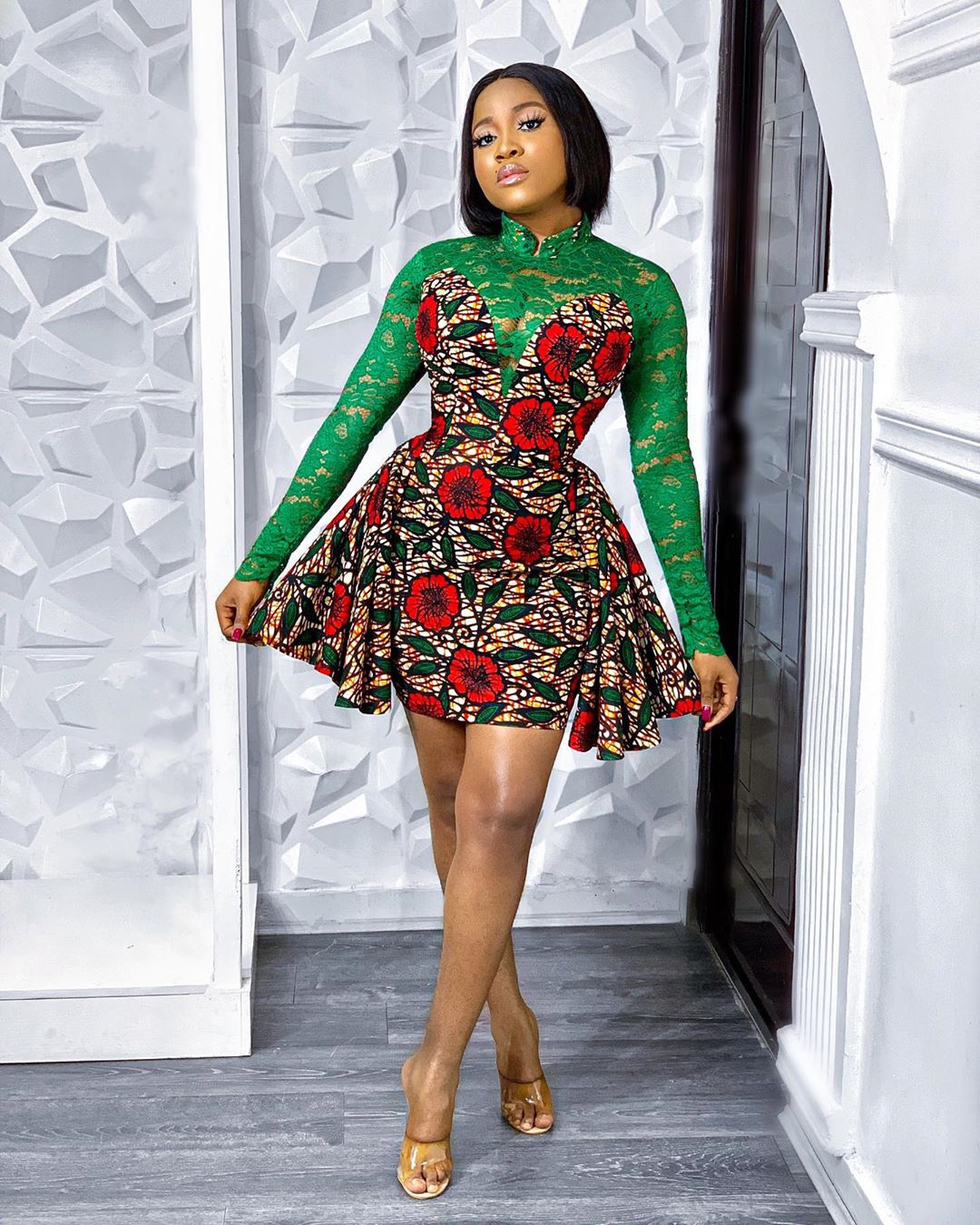 This is one beautiful gown you can't help but fancy as it is great for any kind of occasion, adding net material to Ankara fabric brings out the beauty of this style even more.
3. Ankara Shirt Gown
If you are looking for a more simple and convenient style then we have just the right style for you, this is suitable for all kinds of events and even great for casual outings.
4. Short-Sleeve A-line Flare Gown
Here is another round neck gown for you to feel comfortable while you hit the dance floor at a party, this is another interesting Ankara style you can't help but love.
5. Off Shoulder Raglan Sleeve Gown
Raglan sleeves add elegance and class to Ankara style, this is a super fancy style and all you need to make it perfect is a pair of heels.
6. Off Shoulder Gown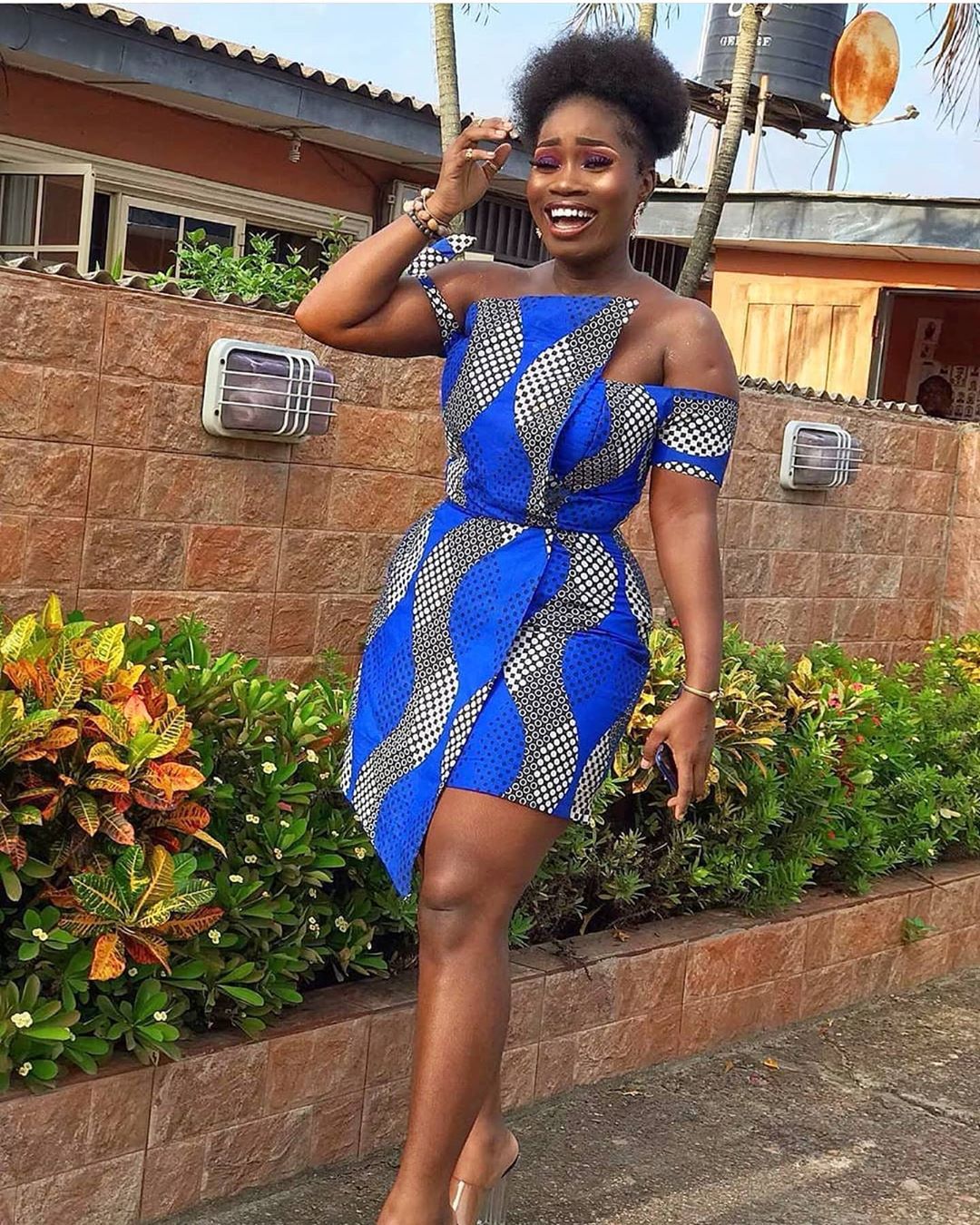 This is quite simple and easy to create.
7. Dropped Sleeve With Side Layers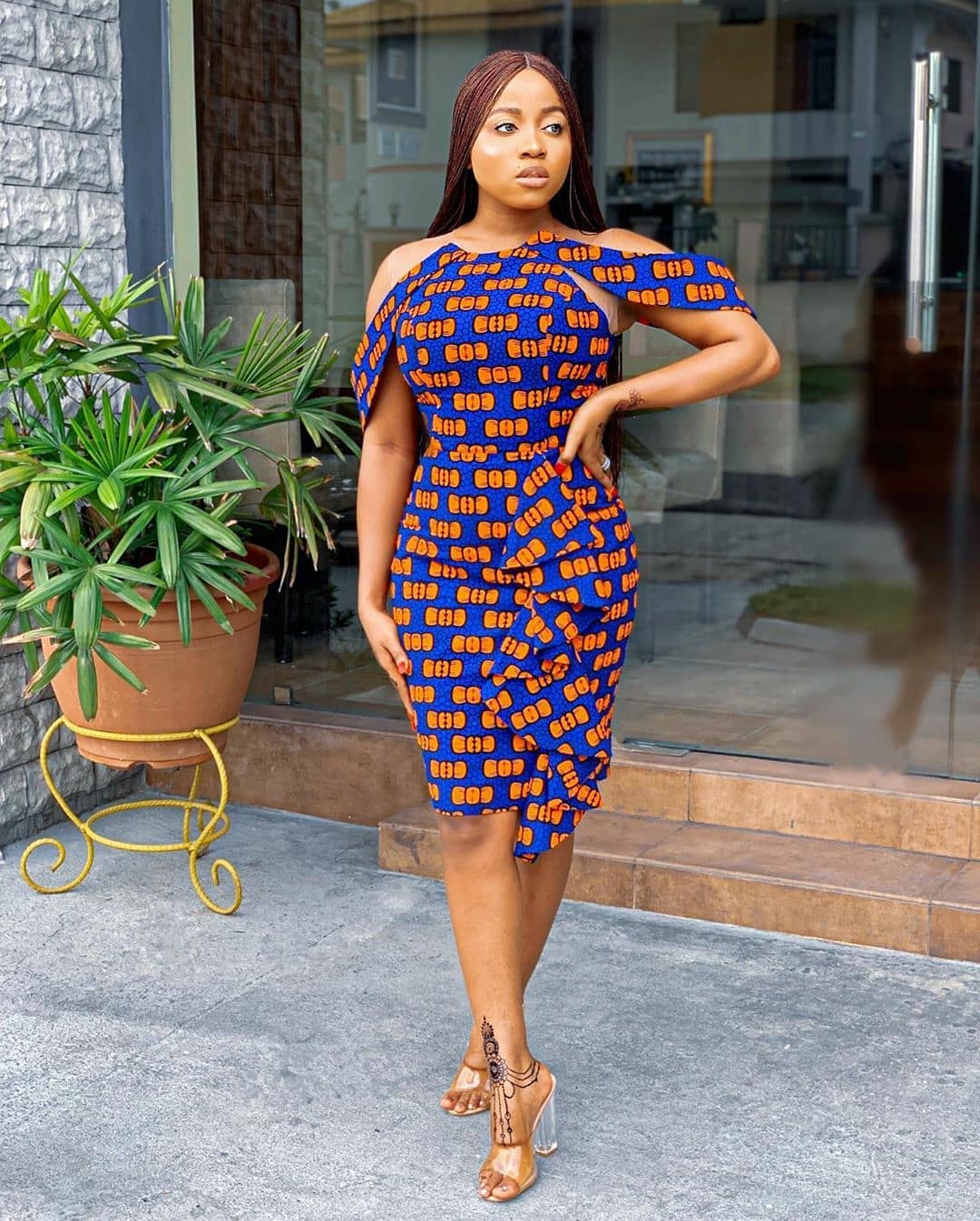 If you are in search of a style that puts you ahead of Ankara fashion game then this is just the style for you, this is great for casual and elaborate outings.
8. Cute Short Ankara Gown
Keep it simple, stylish and interesting.
9. Free Styled Ankara Gown
Keep it free and comfortable then you can feel confident while you rock your Ankara gown.
10. Straight Gown With Short Bell Sleeve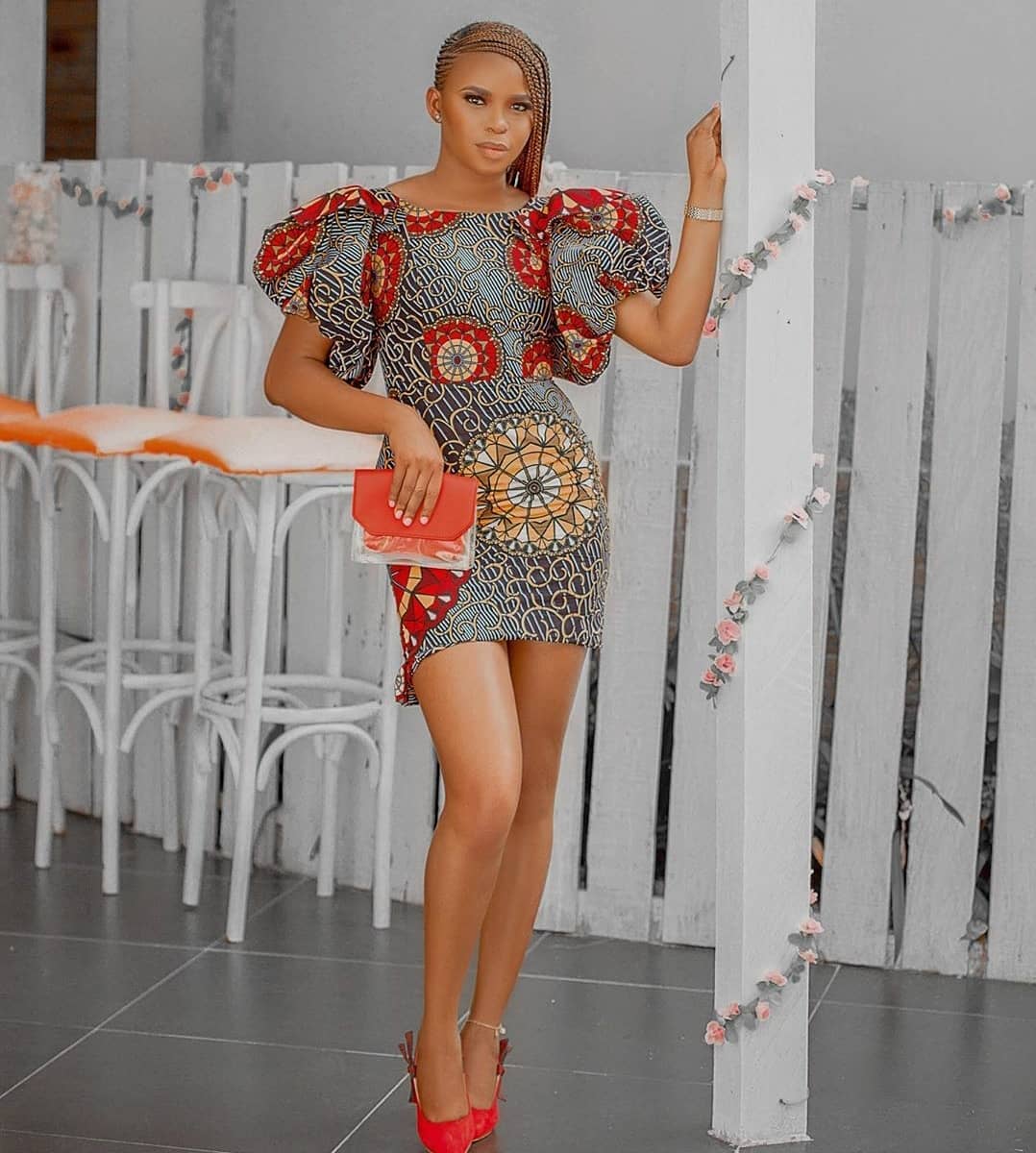 Her is another beautiful and unique Ankara style that is in trend.
11. Chic Flay Gown With Puff Sleeve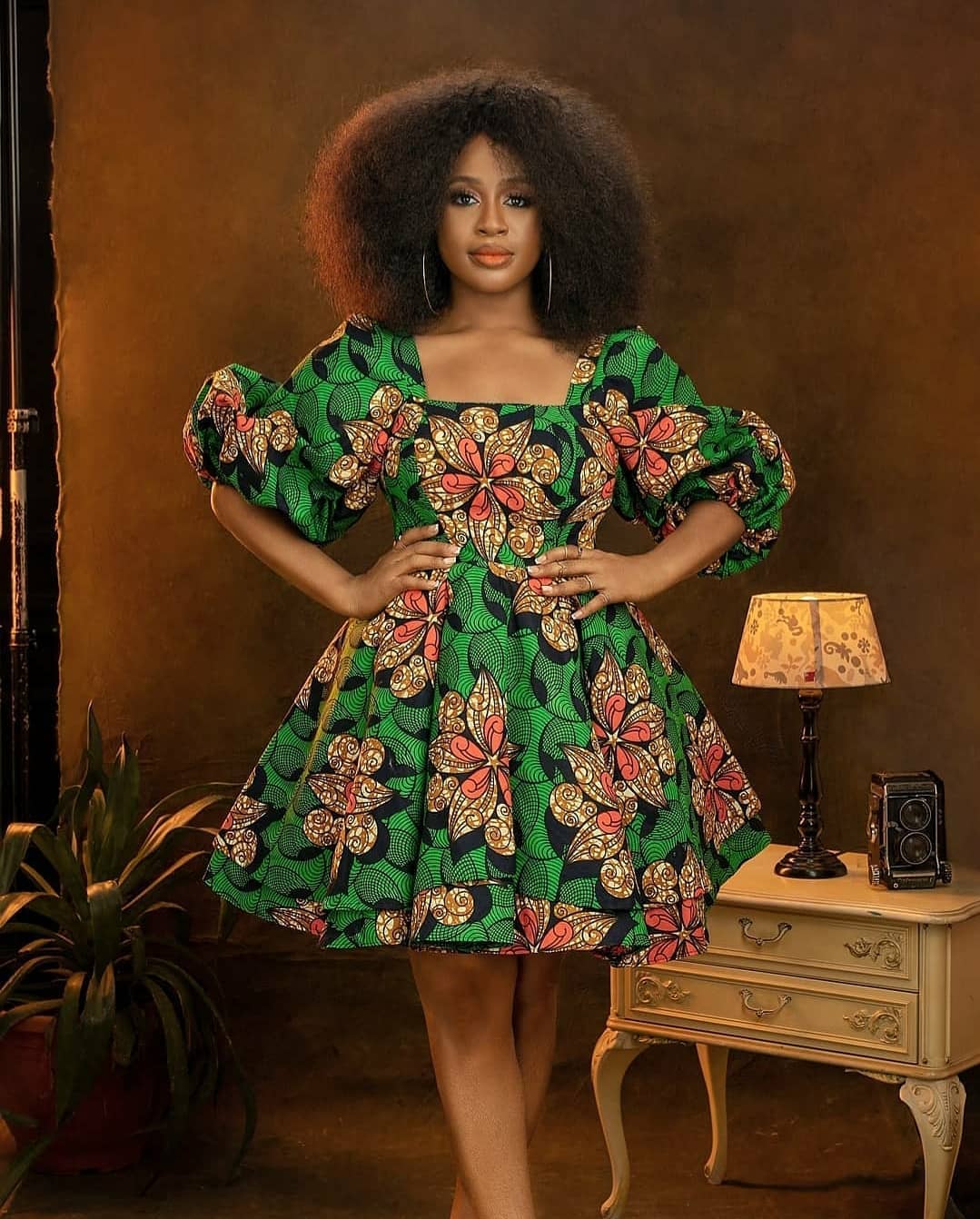 If you are looking for a fanciful outfit that is less dramatic but suitable for all kinds of occasion then this is the perfect Ankara style.
12. Double Sleeve Style
Casual and can be recreated to suit your preference.
13. Short And Long Raglan Sleeve On Micro Gown
For a sexy bold look, this is just the style for you however it is not overly dramatic but can be made the way you prefer it.
14. Casual Flare Gown
Here is another style that has to be on the list of fashionable Ankara styles, it is beautiful and great for casual cocktails or parties.
15. Front Split Boogie Gown With Bell Sleeves
Keep your sass at hand with this awesome style and you will be glad you did.
16. Plain A-line Gown
All you need is to keep it casual and have fun while at it.
17. Sleek Ankara Short Gown Style
Beautiful and sleek goes hand in hand just as with this style above.
18. Formal Ankara Style
Keep it stylish and you will be glad you did.
19. Rope Ankara Dress
Chic and pretty Ankara style like this robe Ankara style is part of the new trend and we love it.
20. Wrap Ankara Low Neckline Gown
This is another easy to create a style that you are definitely going to love, this is a beautiful and exciting style for all kinds of shape and figure.