Drugstore beauty products are the best, especially when you're on a budget and want to perk up your makeup kit, these drugstore eyeshadows are no exception. Hey and as long as you're perking up, check out these airbrush foundations.
The eyeshadow is one of the best of the best part of makeup product that allows you to get beyond creative, the dusty little powder adds glam and style to your makeover, you can even get dramatic with it but the eyeshadow can be really pricey and how do you guarantee it will have a lasting effect?
Do you know you can get affordable brands like Maybelline, L'Oréal Paris, Coastal scents and other brands?
You will be surprised to know they offer quality prices and although drugstore eyeshadow used to be for beginners in makeup who use it to experiment but now it is used by top beauty influencers and professionals.
From the consultation of many celebrities, and beauty bloggers and they did mention eyeshadows that won't put a hole in your pocket.
We have curated these affordable eyeshadow's together from Amazon and we are sure they are right on your budget.
13 Best Drugstore Eyeshadows
The best eyeshadows do not have to put a dent in your pocket, enough to give you the kind of look you want and also maintain the look. Here are some of the best drugstore eyeshadows from popular brands.
1. Maybelline Lemonade Craze Eyeshadow palette
Maybelline is the kind of brand you can be rest assured will offer you quality at a very affordable price, this has been recommended as the best drugstore Eyeshadow, comes with 12 shade Eyeshadow pallets that are bright and bold and helps make a statement. The shades are formulated with ingredients that are cool and warm to the skin. Comes with a cool brush to highlight your features as well
2. Beauty Glazed Eyeshadow Pallets
Beauty Glazed Eyeshadow is also counted as one of the top drugstore pallets, it comes with 12 rows of smooth shiny Colors of Eyeshadow to help create a smoky look, does not burst your budget. Beautiful and well balanced on the skin contains no skin irritating ingredients.
3. Maybelline New York Soda Pop Eyeshadow
Check Price On Amazon
Maybelline helps create looks that draw attention, with the right application, Maybelline soda pop is a mix of matte eyeshadow and shimmer eyeshadow to give you not just a pop dramatic makeover but also creates an appealing appearance. Affordable and lasts for a long time.
4. Rimmel Magnif'eyes Eye Palette
With Rimmel drugstore eyeshadow, you can create endless looks, from smokey look to natural and bold. Rimmel has a long-lasting impact, comes in different shades to help you create the look you want and also know that it's dye free and won't stain your hand or cloth.
5. Coastal Scents Eye Palette
Contains 28 palettes to create any look you want regardless of occasion or time, from natural to smokey, you can easily use coastal scent to make the transition you want, many of the eyeshadows in it can also be used to create a nice blush.
6. Cosprof 12 Eyeshadow Palette
Can be applied wet or dry for different looks, simple to use and no pigmentation whatsoever. Cosprof is suitable for nude makeups and has 12 eyeshadow palette for creating a natural look. Well packed and waterproof in case it comes in contact with water.
7. Revlon Color Stay Palette
Revlon is also a brand well noted for qualities in drugstore eyeshadows. Revlon stays for 16 hours and it does not get messy, designed for an appealing look either morning or night and has amazing shades to create a perfect model look.
8. L'Oreal Paris Paradise Enchanted Eye Palette
L'Oreal is also an important quality brand for drugstore eyeshadow, the Paris Paradise eyeshadow includes creamy ivory, rosy nudes, bronzed ambers and pops of coral pinks which are infused by an enchanting fruit scent for a more ultimate experience.
9. e.l.f. Mad for Matte 2 Eyeshadow Palette Summer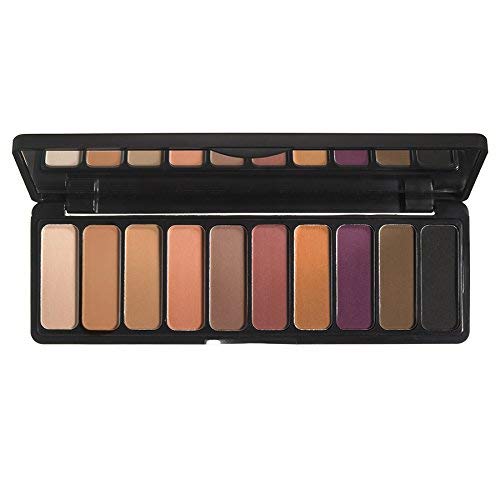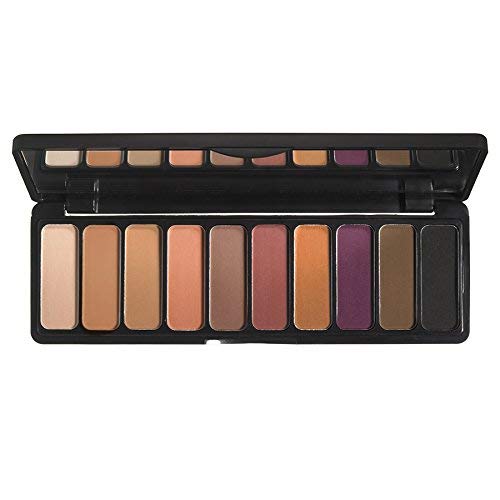 Recommended for not just beginners but professionals who are looking to expand their drugstore collections, this particular eye shadow is worth having, to create a bold and daring look. Very subtle and ideal for all kinds of look.
10. BYS 12 Color Eyeshadow Palette, Nude Smokey
For smokey modest look, BYS is the perfect eyeshadow to go for, easy application and long-lasting as well enhances your features and has all occasions covered with its colors and glamorous glow. Very easy to get artistic with it and for a drugstore eyeshadow, it worth your budget.
11. Cover
True naked Eyeshadow Palette
Cover True naked eyeshadow contains a wide range of neutral shades to create the perfect look you want, simple but yet unique. 8 shades of perfectly matched nudes and the glitters are just something to love and blends easily into the skin. A classic look also works well with it.
12. Professional The
 New Nude Palette
18 pressed eyeshadows that can be used to create your favorite look or even a look of your own style and class, perfect for creating natural looks as well and the shiny mattes will give you a more subtle look and appeal. You can use the professional nude palette for any occasion as the shades compliments all kinds of wear.
13. UCANBE 18 Colors New Nude Eyeshadow Palette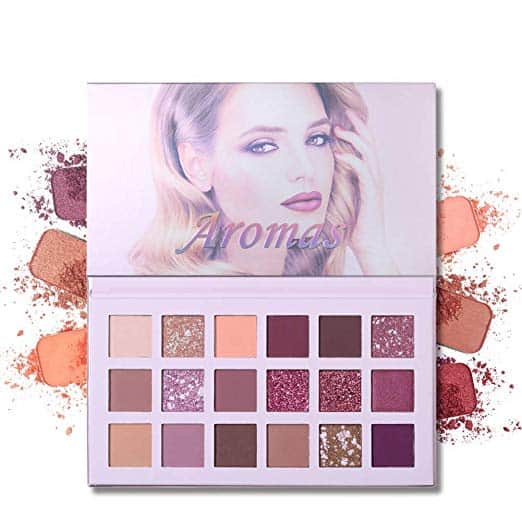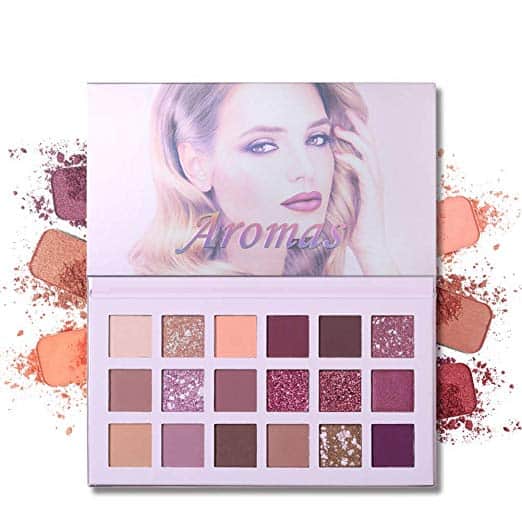 Ucanbe drugstore eyeshadow consists of the best-pigmented ingredients from the ultra matte to dazzling shimmer-drenched hues and has everything you need to transfer to your eyelid. Easy to blend into the skin and has a smooth powder. Highly recommended for professionals and makeup artists who love to create something unique and fabulous.
---
You definitely do not need eyeshadows that will likely put a dent in your pocket, these are drugstore eyeshadows that clicks right on everyone's budget plan and you also get quality from it as well.
Drugstore eyeshadows are not made for beginners alone but can be added to the collections of professional's as well. These are drugstore eyeshadows from brands that are well known for quality, have you tried any of their products?
Do you have other brands that are well recognized for quality in drugstore eyeshadow? We would surely like to hear from you in the comment section.
Follow us on Pinterest Here.