A french braid is one form of braid hairstyle that has continue to be in trend, this braid could be referred to as french plait or Oklahoma braid and it's a type of braided hairstyle. The french braid has a fascinating history and usually involves three sections of hair that are braided together from the crown of the head to the nape of the neck but it has become more fun stylist continue to get more creative with it. The French braid is a hairstyle for all kinds of the season as it keeps your hair strand under strap from the harsh weather condition.
French braids might be far from being a new hairstyle but it has seen an incredible return to popularity in recent years and 2020 is filled with gorgeous style options to pick, from celebrities to street style styles, and just about everyone is practicing new techniques when it comes to french braids.
If you are searching for a fantastic hairstyle for all women, french braid ted to stand out as it is loved for more than it's intricate appearance but rather for its a simple creation.
Related read: 25 Most Beautiful Knotless Box Braid Styles Trending Now
25 Really Beautiful French Braid Hairstyles For 2020
There is a french braid for every taste and occasion and all you need is an inspiration to get you started, a french braid can be styled in the comfort of your home or for a more professional look, visit your stylist. Here are 25 of our roundup beautiful french braids for 2020.
1. Ponytail French Braid
Ponytail french braid is an amazing hairstyle, really fabulous for keeping your long hair tidy and interesting, this is fitting for all kinds of occasion and also suitable for keeping your hair tuck away during summer. This can be styled into a double ponytail and does not have to be pon long hair alone.
2. High up French Braid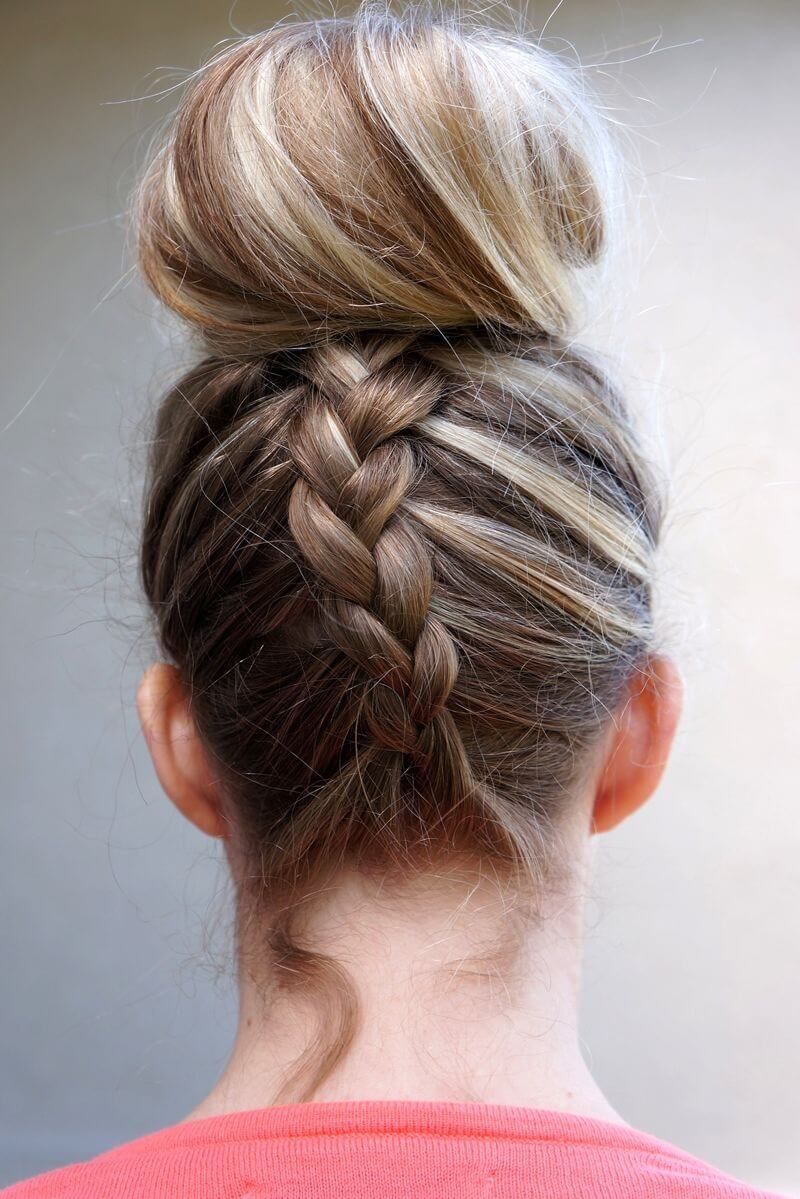 The interesting part about french braid hairstyle is that you can be creative with it and if you are looking for a way to style you hair at home with less fuss then french braid up will do just fine.
3. Cornrow French Braid
Here is another form of fresh braid that has been around for a while, loved for its simplicity and how gorgeous it looks without even trying too hard with it.
4. Dutch French Braid
A Dutch braid is a cool calm braid on its own but could be more exciting when made in for a french braid, this is casual and unique at the same time.
5. Double French Braid For Short Hair
Give your hair a break for heat styling and too elaborate hairstyles and rather go for a double french braid to complement your edges.
6. Fishtail French Braid
Fishtail french braid is fascinating when styled with petals and hair accessories or you can go simple for a beach look or to compliment a casual outfit.
7. Wrap Around French Braid
Wrap around french braid is suitable for formal occasions, casual events and practically any season for keeping your edges healthy.
8. Bridal French Braid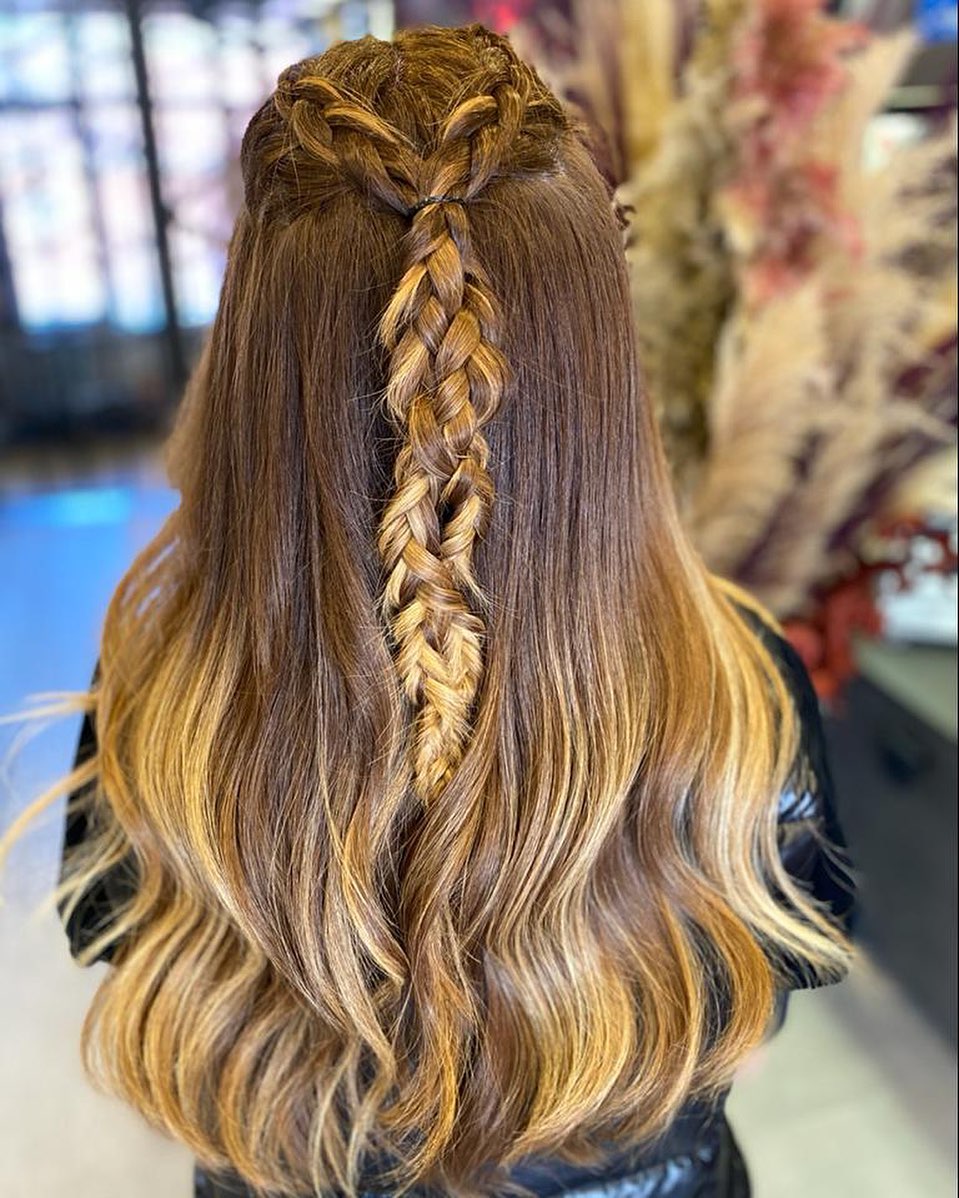 Bridal french braid will have you loving all kinds of wedding, pretty exquisite and fascinating for all fancy event. You can adorn this style of french braid with all kinds of flowers and petals to make it look more classy.
9. Double Messy French Braid
You can get your french braid to look whichever way you want and still find it lovable, the messy french braid is not new but the new double messy french braid is quite trendy.
10. Feed-in French Braid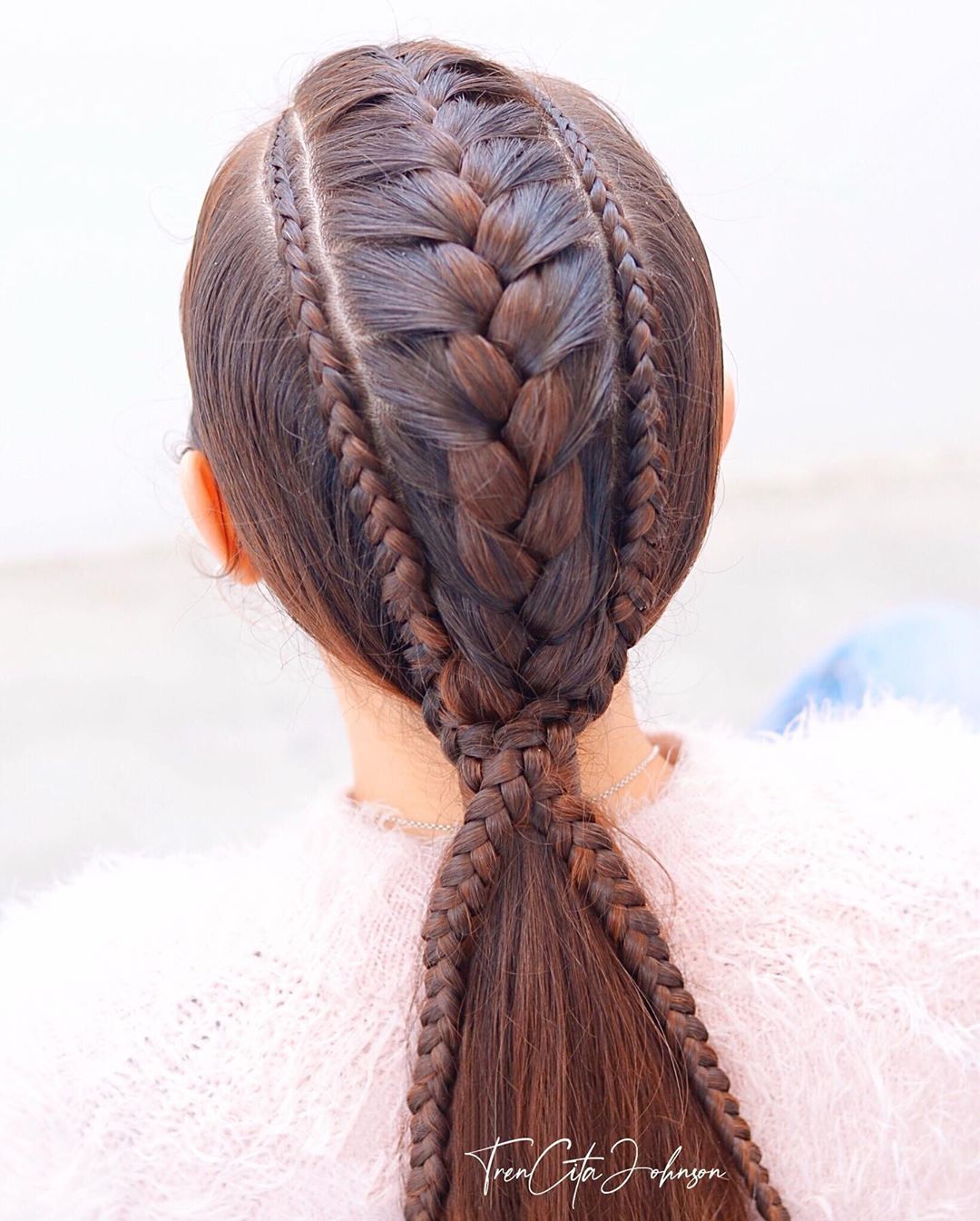 Feed-in french braid is created for classy back to school look and we must admit, it's quite beautiful.
11. Donut Bun French Braid
Nothing could go wrong with a donut bun french braid to stand out at any occasion.
12. Side-swept French Braid
Another french braid we are excited about this 2020 is side swept french braid, gives you that chic look you can't achieve with makeup alone.
13. Tuck In French Braid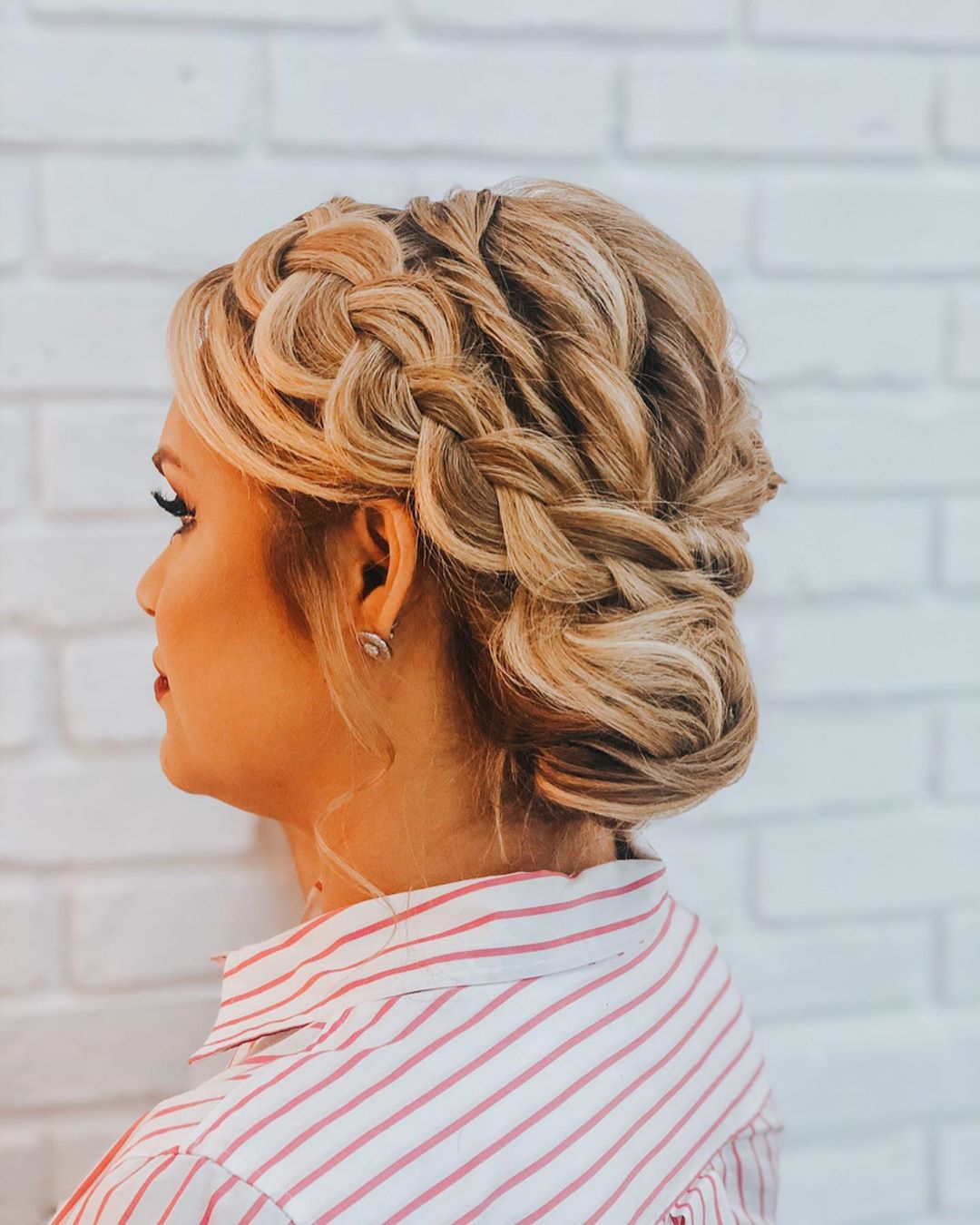 Tuck in braid can be done at home by yourself as it is less dramatic and all you need is lot's of bobby pin to help hold them together.
14. Medium Ponytail French Braid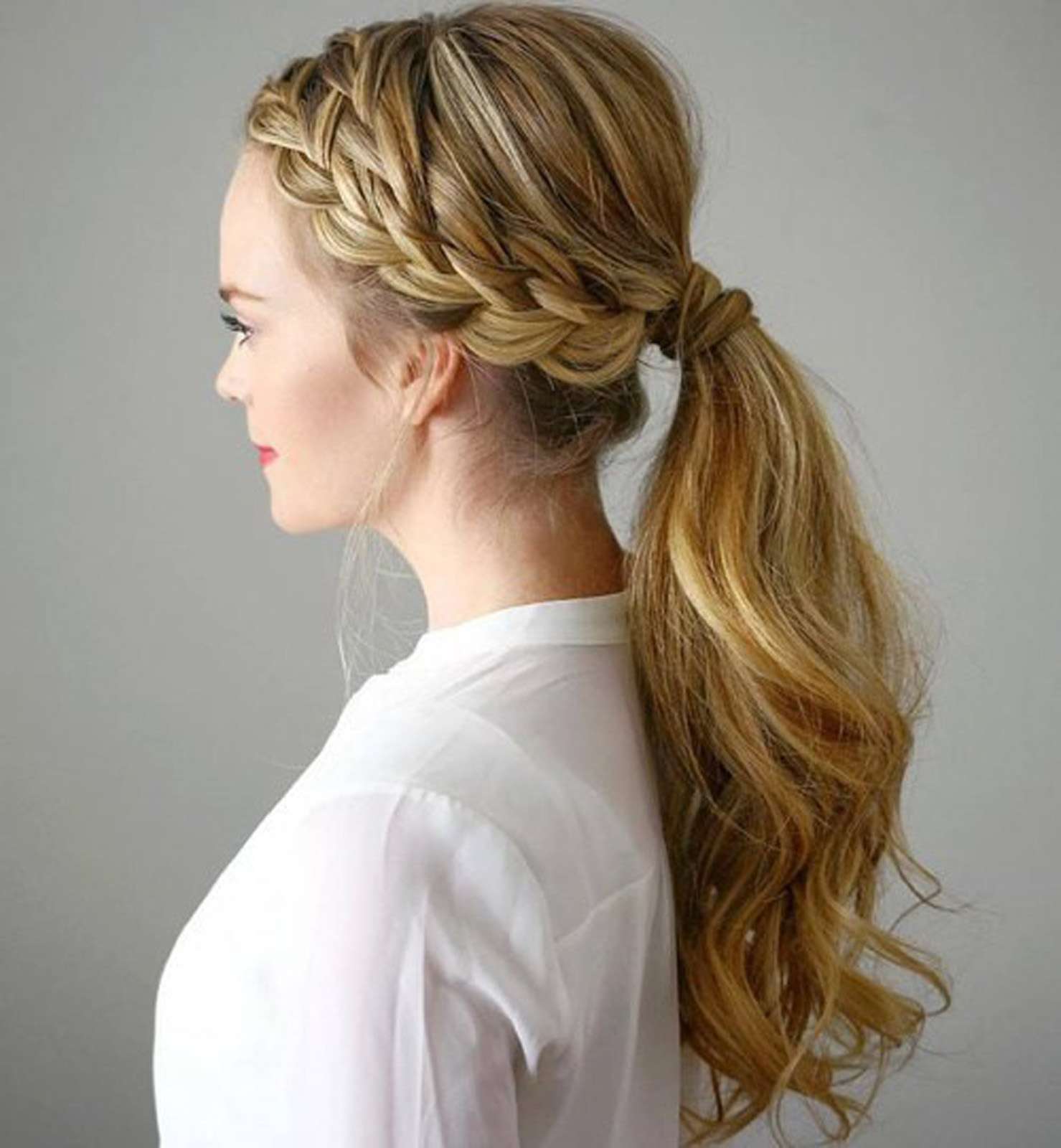 Keep it classy and simple at the same time with a medium ponytail french braid.
15. Side Tuck In French Braid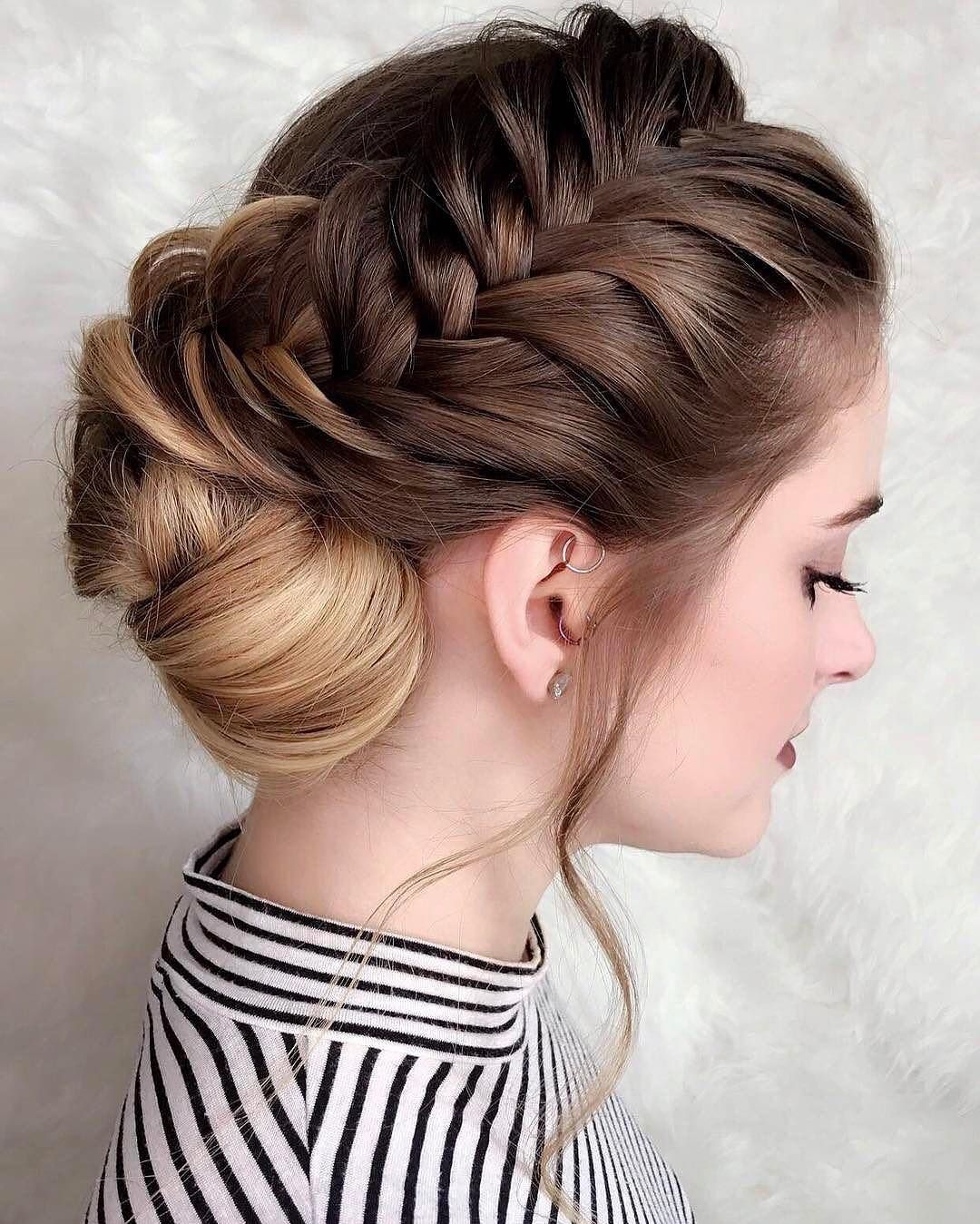 Here is another 2020 french braid you should be sure to give a trial.
16. Messy Half Down And Half Braid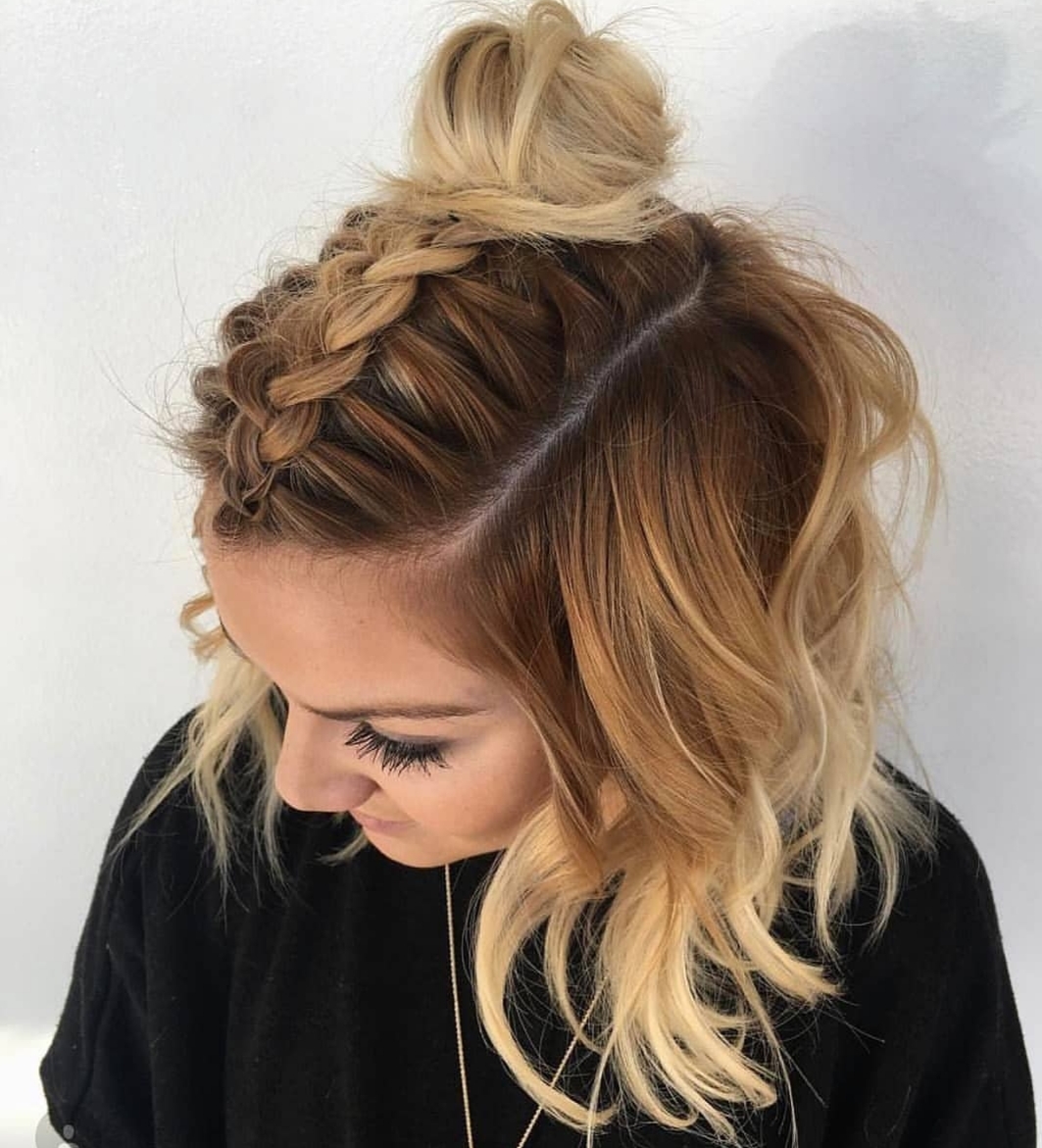 This is just the right kind of french braid you need to stand out, not overly dramatic and you can style the other parts into braids too.
17. Half Down And Half Braid For Long Hair
Here is the right french braid for wavy long hair.
18. Diagonal Bow Braid
Diagonal bow braid is easy to create in the comfort of you home.
19. One Row French Braid
Another easy to make french braid for you and your kid to keep your hair away from your face.
20. Double Dutch French Braid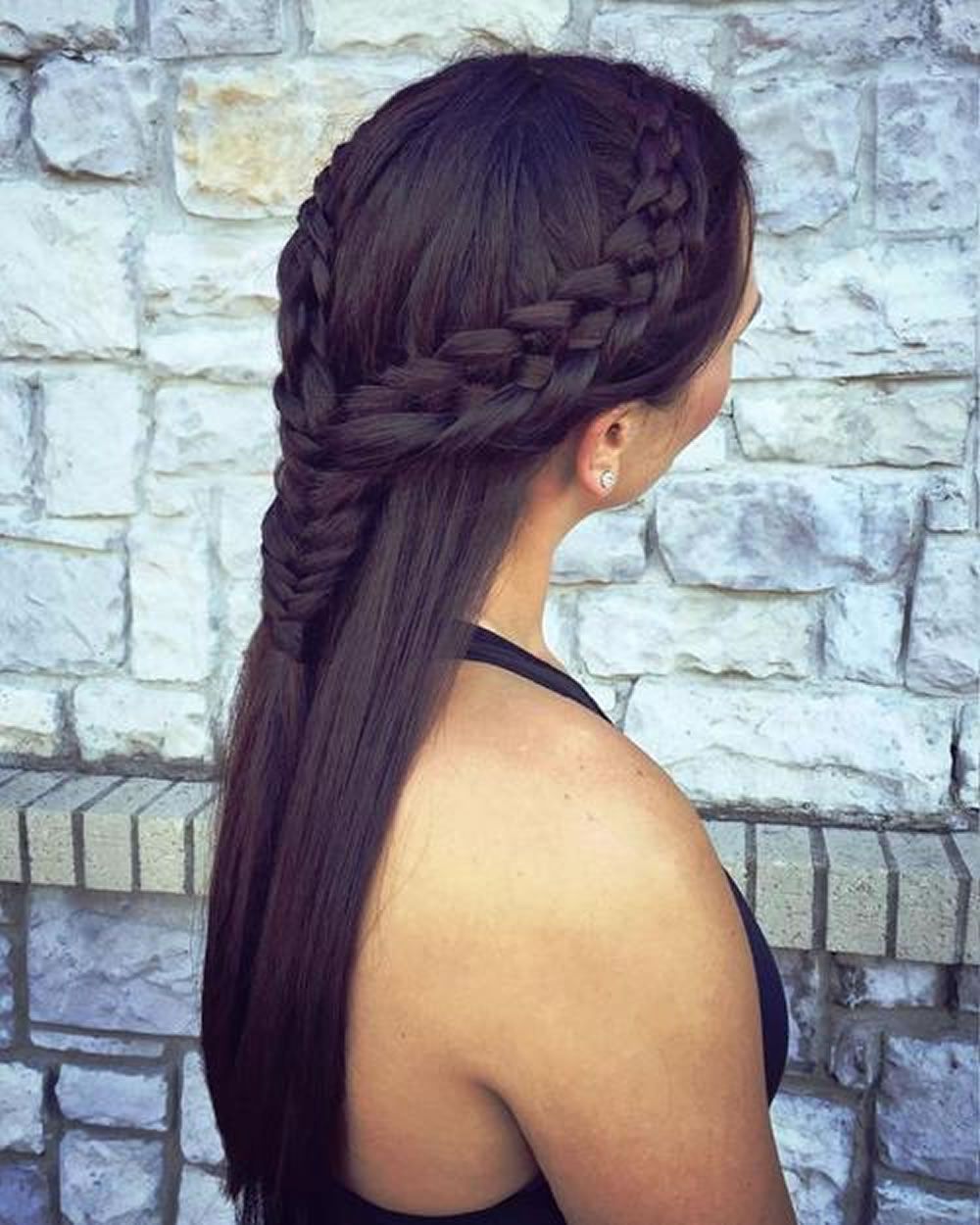 If you are familiar with french braid then this is one french braid you will find worth it and great for all hair type and length.
21. Loose French Braid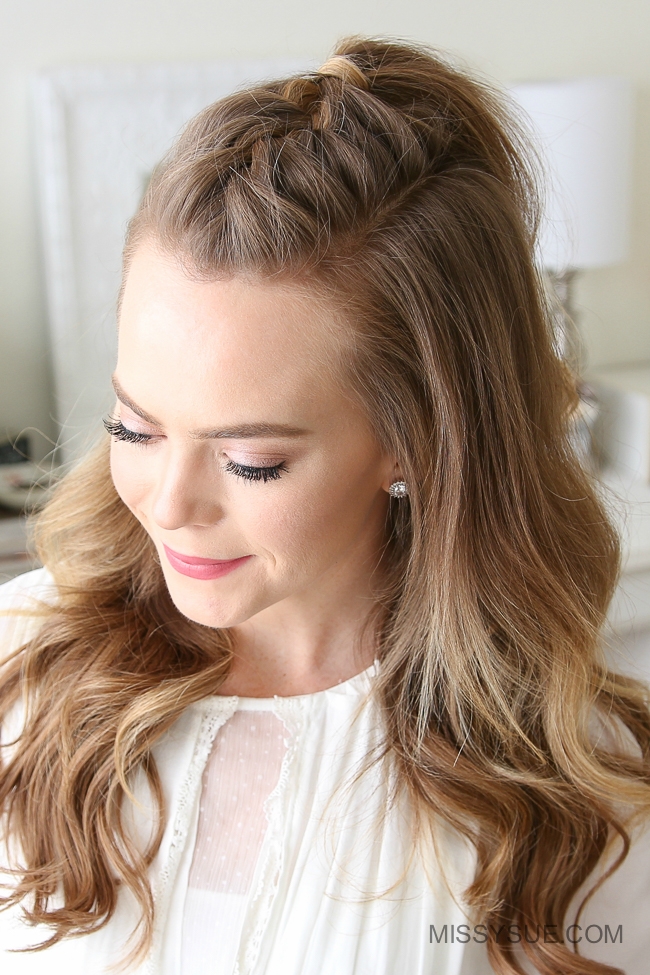 This style of french braid is cute and sexy.
22. Mohawk French Braid
Mohawk french braid is an interesting form of french braid and you are sure to love the intricate pattern.
23. Basket Weave French Braid For Short Hair
This braid is quite easy to create once you get the hang of it and it makes a great hairstyle if you are trying to grow your hair out.
24. Classic Double French Braid
Keep it classy with a doubt;le french braid for a casual evening outing and you will be glad you did.
25. Criss Cross French Braid
This is another french braid hairstyle you need to try, it is a simple regular braid but can be used for all kinds of event, this braid works for all kinds of outfit and you can easily have it style at home yourself.
Final Thoughts
Every french braid has what makes it stand out and it is well known all over the world, it does not represent France. Frech braid offers you various advantages and one of it is that it can keep your hair away from your face and couple with its a sleek design, it gives you an elegant and sophisticated look. You can give any of the variations of french braid listed above a try and you get to create your own look with it as well.
Read more on braids to inspire you: