A lot of women are attached to their hair; our "crown and pride" and all that gist. So, I daresay it takes a certain level of confidence to fully embrace your feminity – baldie look or not. Speaking of confidence, one truth we don't hear often enough is: ALL HAIRS MATTER – long, short, kinky, wavy, straight, or shaved – and that's on period.
It's important to note that some women had little choice but to go bald due to illness – Alopecia or Cancer. For some professions like acting, opting for the baldie look might be a big move towards acing a role.
Every woman is unique, hence reasons for going down the bald path will differ. Although, for many people, it goes beyond the 'look' or a moment of recklessness. Choosing to go bald can be a way of making a bold statement; a reactionary move against laid down societal standards of beauty. It can be an empowering way of breaking free from the norm and standing out because frankly, who made these rules, right? There's no one way to looking good.
If you're accustomed to grooming a full head of hair all your life and are considering going bald, know this: it'll occasionally feel like you're naked up there.
On a lighter note, people might suddenly get curious and want to touch your head when you go out.
The good thing about going for a skin shave is that you'll no longer be extensively obsessed about your hair or what products to use. It gives room for you to actually take time to appreciate and highlight other parts of your body. If you want to spice things up a bit, grab a cute wig and go your way. No stress! Plus, maintaining a bald head is relatively cost-effective than say natural hair, which means more money for other important things (clothes, anyone?)
Many of our favorite celebs, models, and influencers have nailed (and continue to nail) the baldie look. Let's call them Bald Baddies, shall we? In no particular order, we'll let you drool over 12 of them below.
1. Sofiat a.k.a The Oddity Makes You Wish You Were Bald
Content Creator and Fashion Influencer
Asides being a stunner and sweetheart, Sofi definitely knows how to be herself and carry her audience along in the fun. Baldie look nailed.
2. Moshoodat Sanni Gives Baldie Vibes for Days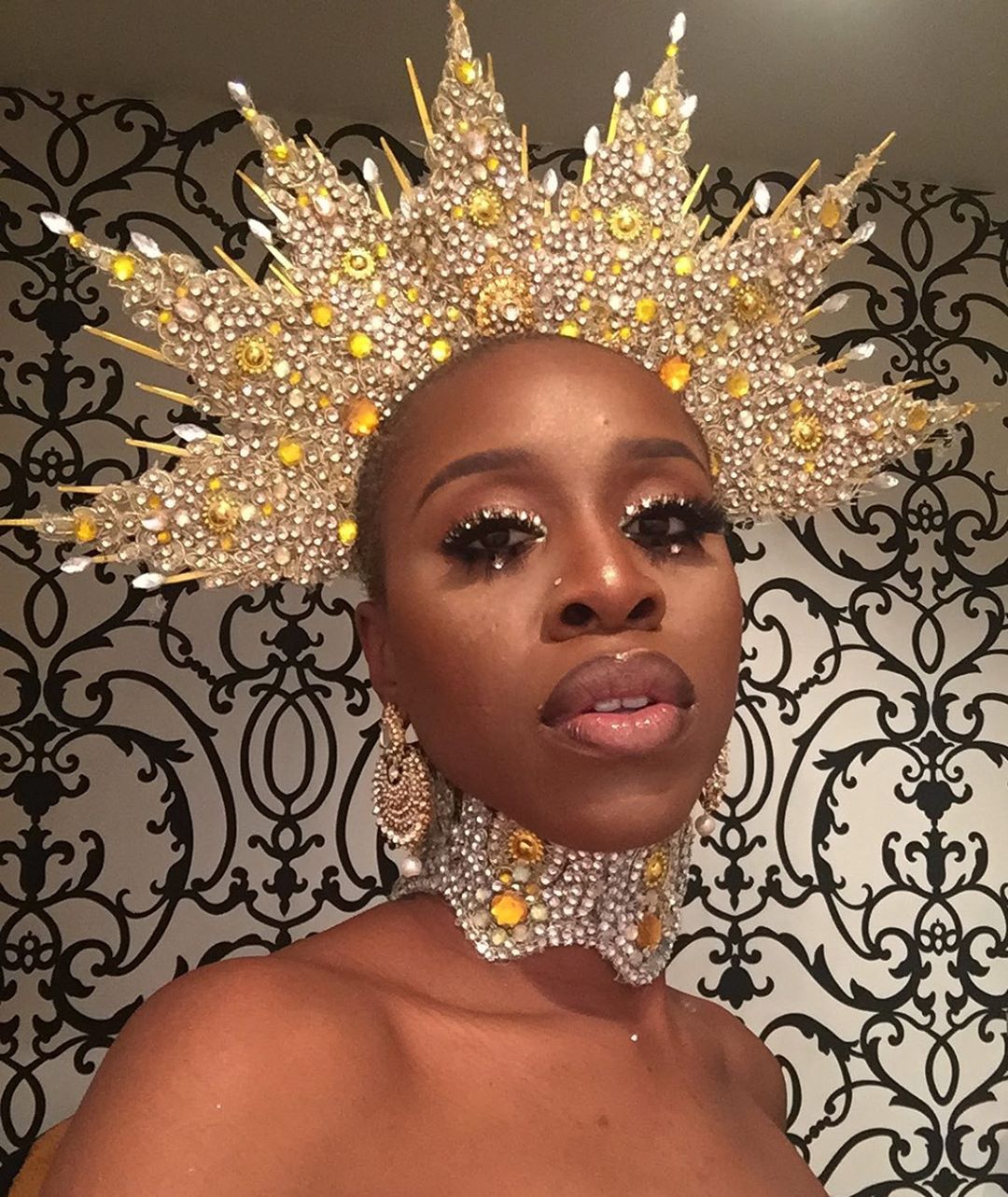 Aesthetician and Creative Director
Trust a Make-up Artist and Aesthetician to slay effortlessly even while rocking a bald look.
3. Blake Gifford Rocks the Blonde Baldie Look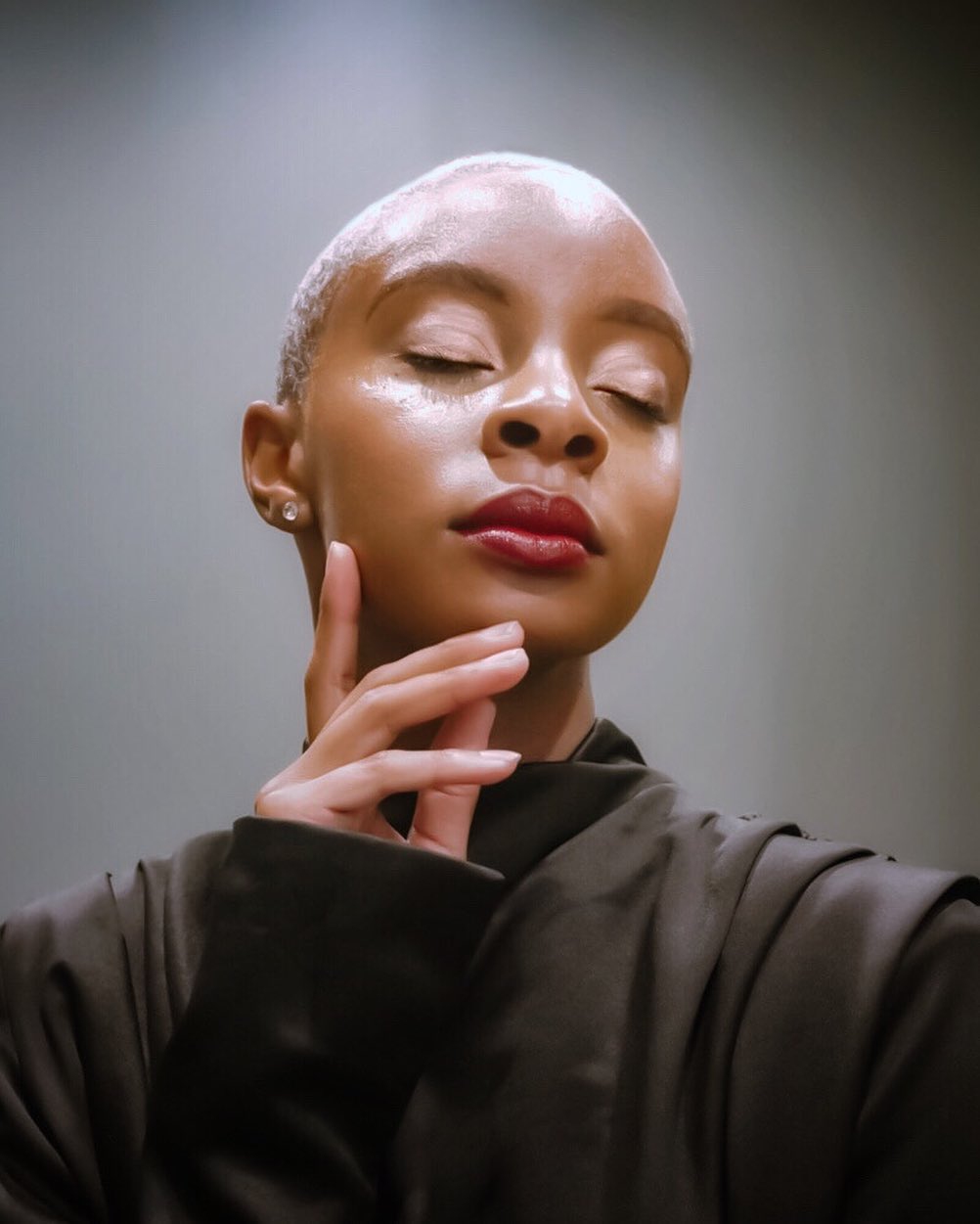 Attorney, Fashion Influencer and Content Creator
The remarkable Signed by Blake owner shows us that truly a Black woman who goes after what she wants is unstoppable.  Nailed it!
4. Oyin Styles Her Bald Look with Some Waves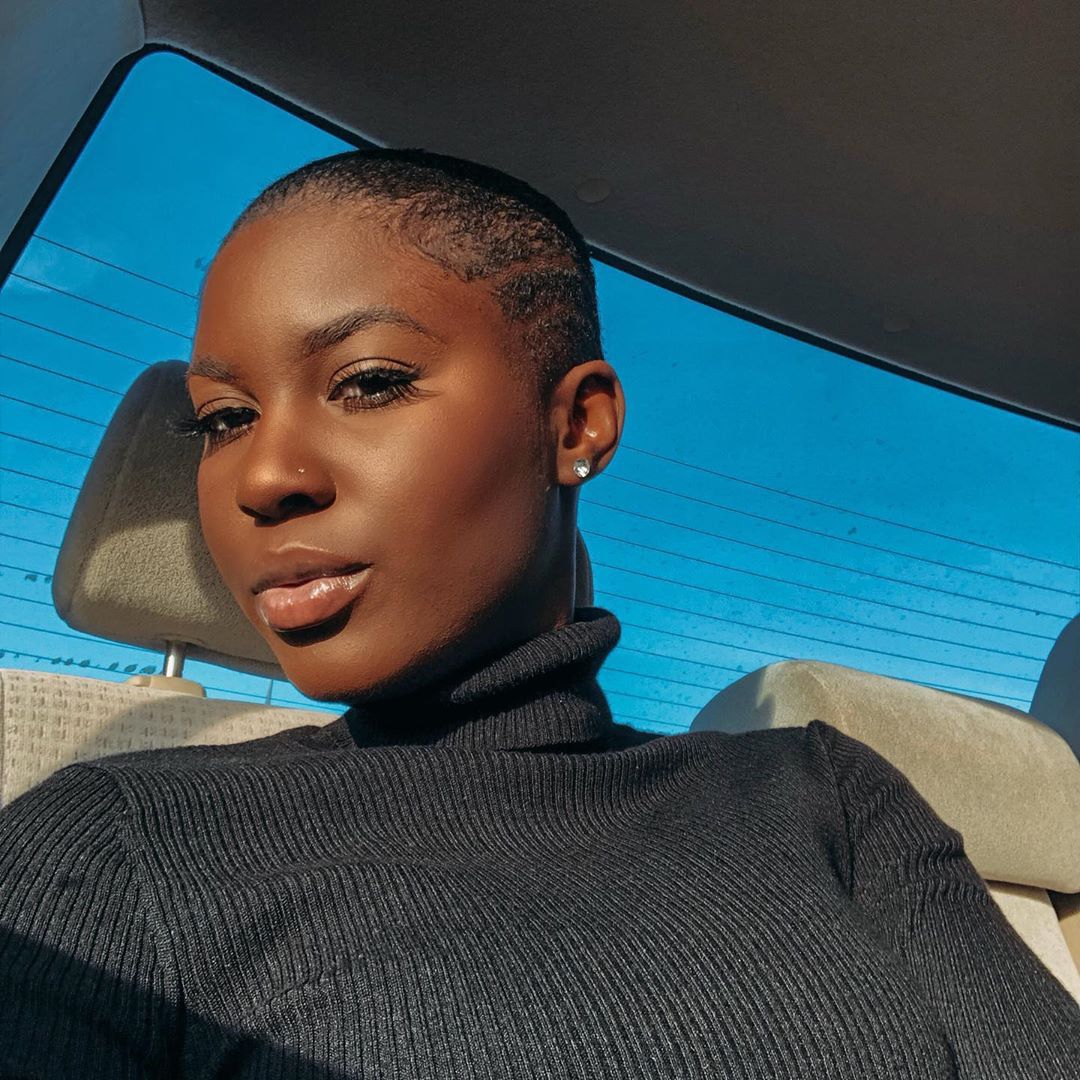 Travel Blogger and Social Media Manager
These waves on Oyin's beautiful head definitely add some spice to the whole baldie look.
5. Chidi Mma Doubles as a Baldie and Beauty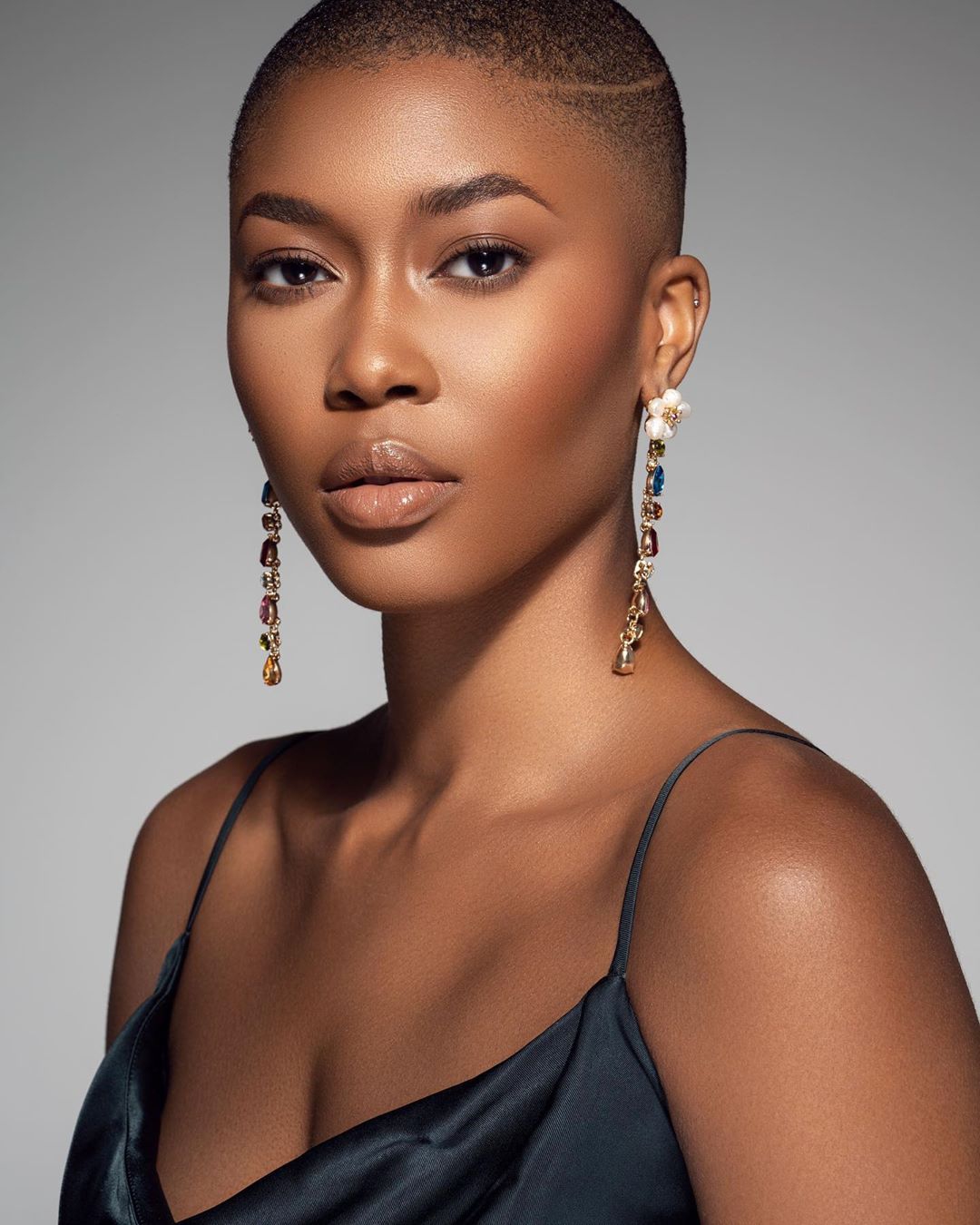 Model and Content Creator
The secret to this well shaved head and glowing skin is definitely one to die for. It's not surprising that she has a scalp care product range for baldie baddies like her.
6. Soukeyna Diouf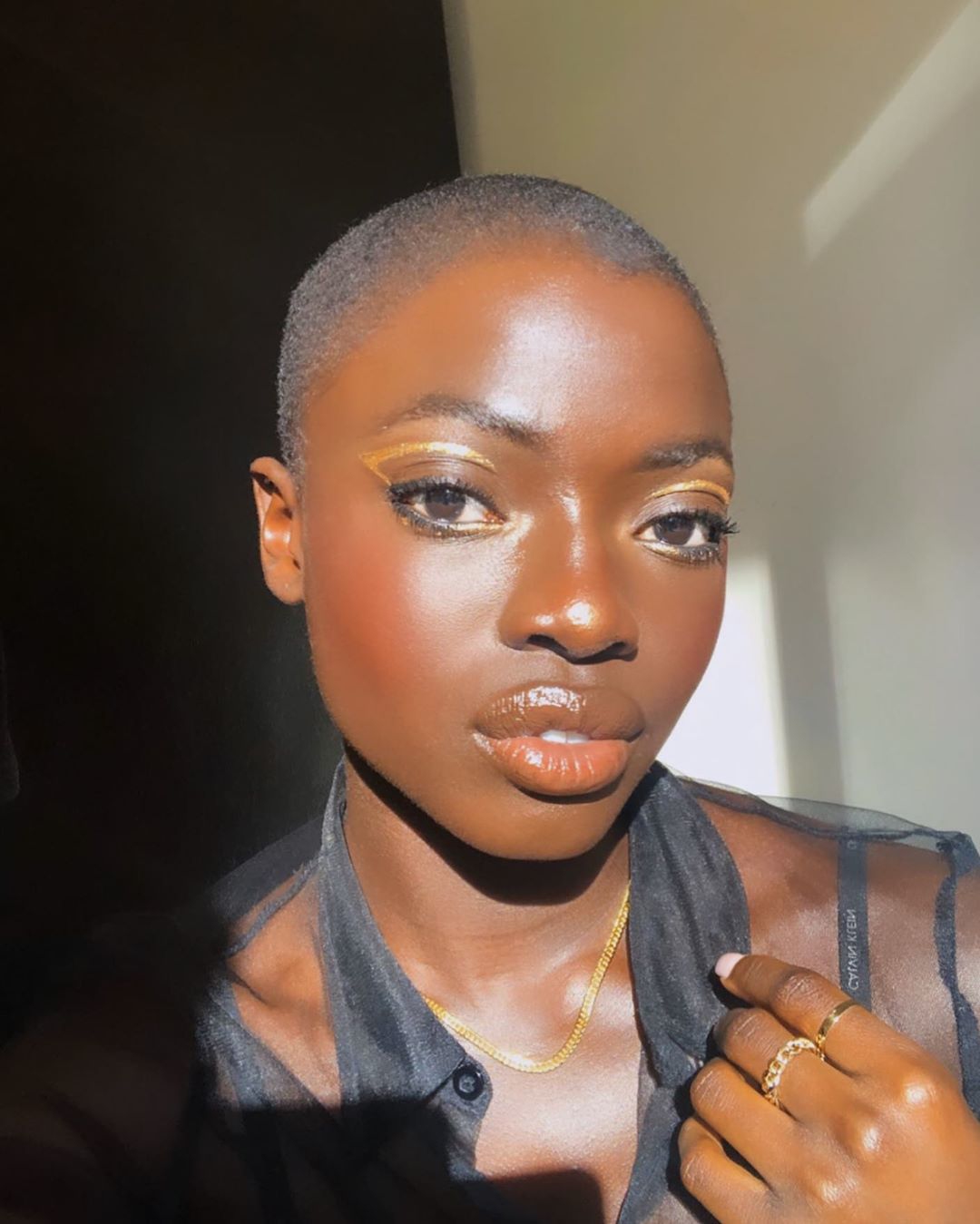 Senegalese Model
What did you hear about dark-skinned women? They're beautiful, and effortlessly stand out where ever they go.
7. Tola is Proof that Bald is Beautiful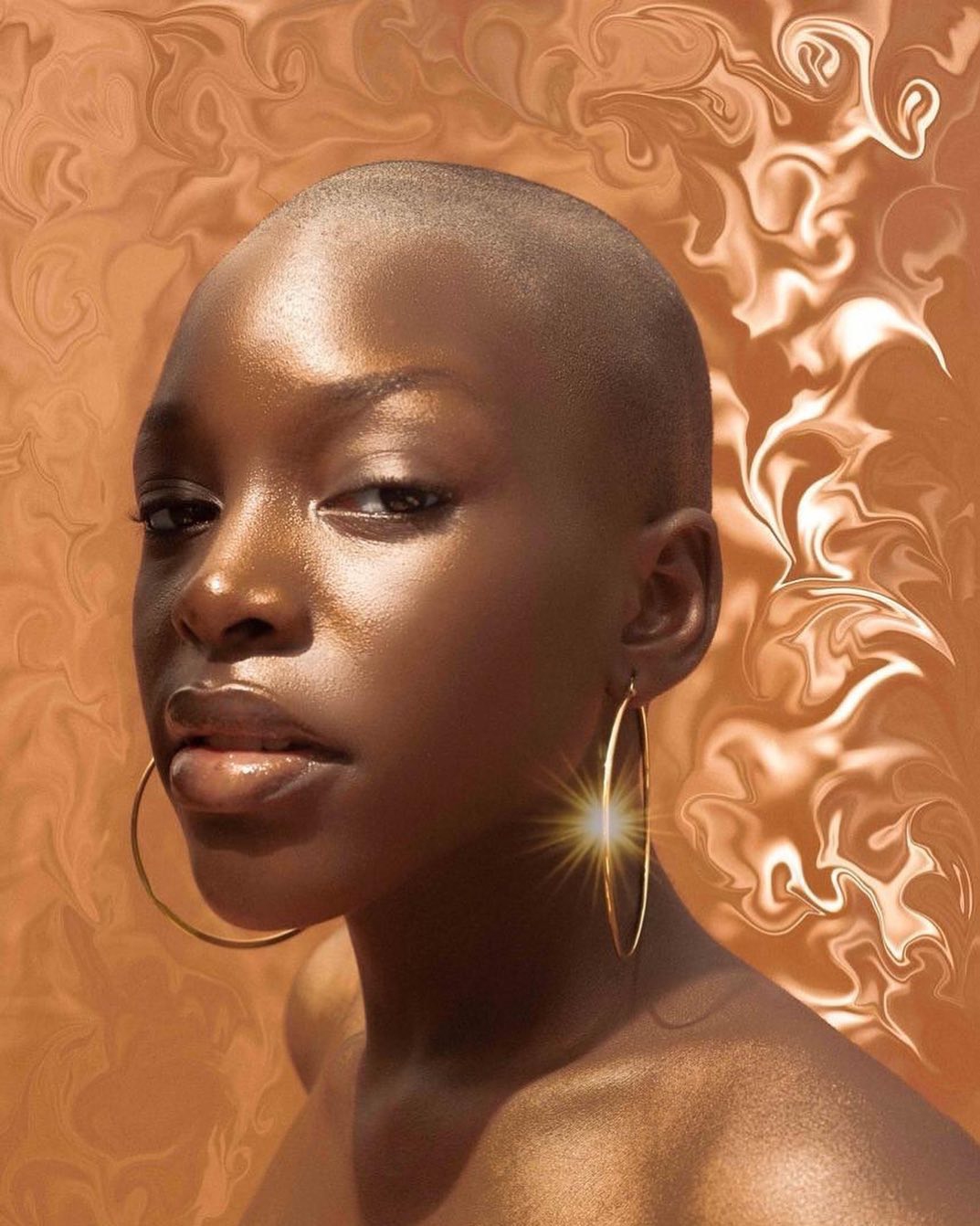 Model
<
Models sure know how to dazzle. There should be something like "scalp for days" because, what!? This glow is blinding. She totally nailed the baldie look.
8. DJT on Some BBBB Level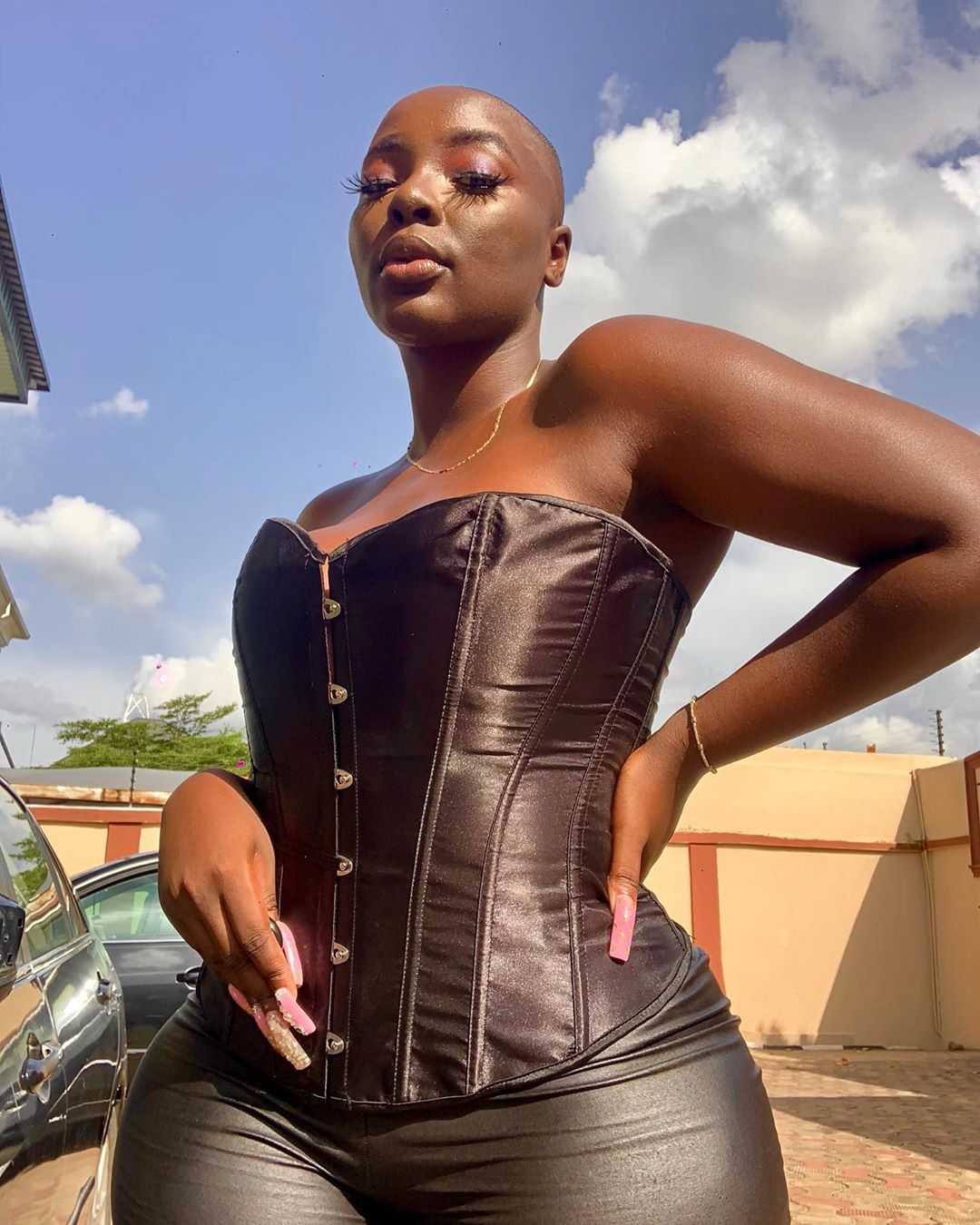 DJ and radio Presenter
Big, bold, beautiful and bald! This Baddie definitely nailed the look.
9. China Anne McClain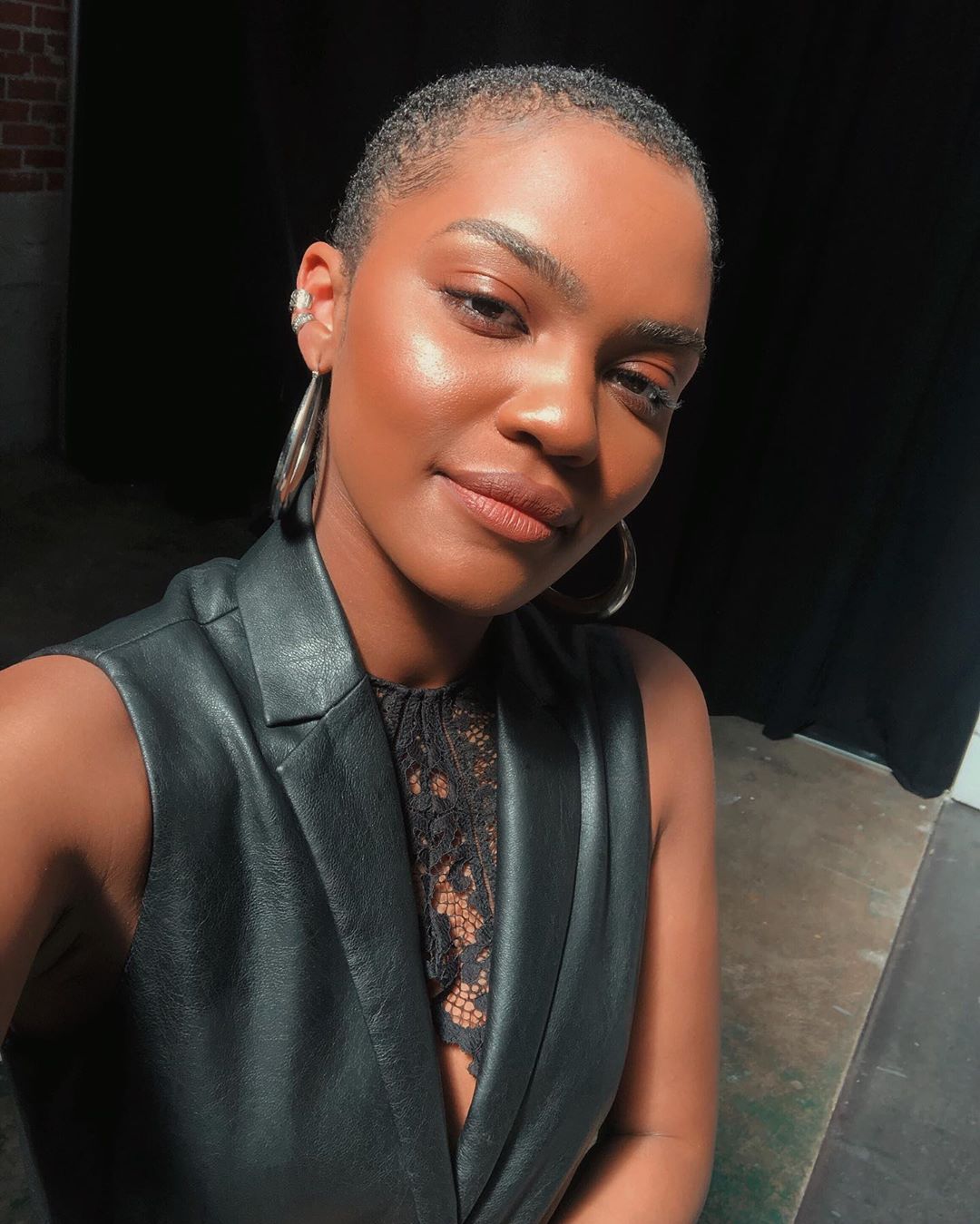 Actress and singer
China is not rocking a shaved-to-the-skin bald look, but we love how she nailed it all the same. Plus, that radiant glowww.
10. Tiffany Haddish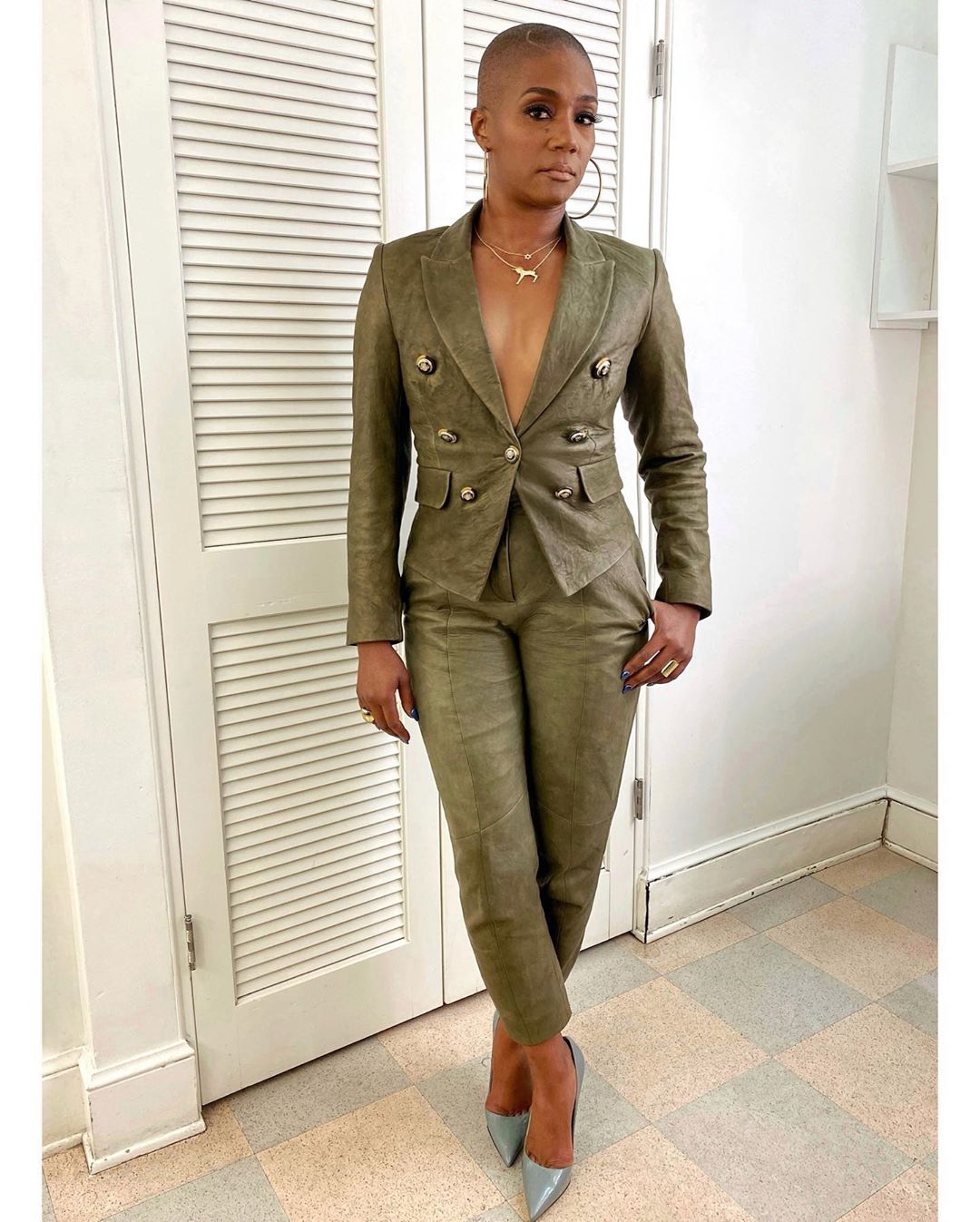 Actress, Author and Comedian
A few months ago, Tiffany Haddish took to Instagram to share her 'big chop' moment with fans. According to her, the only reason she went bald is to see her scalp. How awesome is that?
11. Julie Adenuga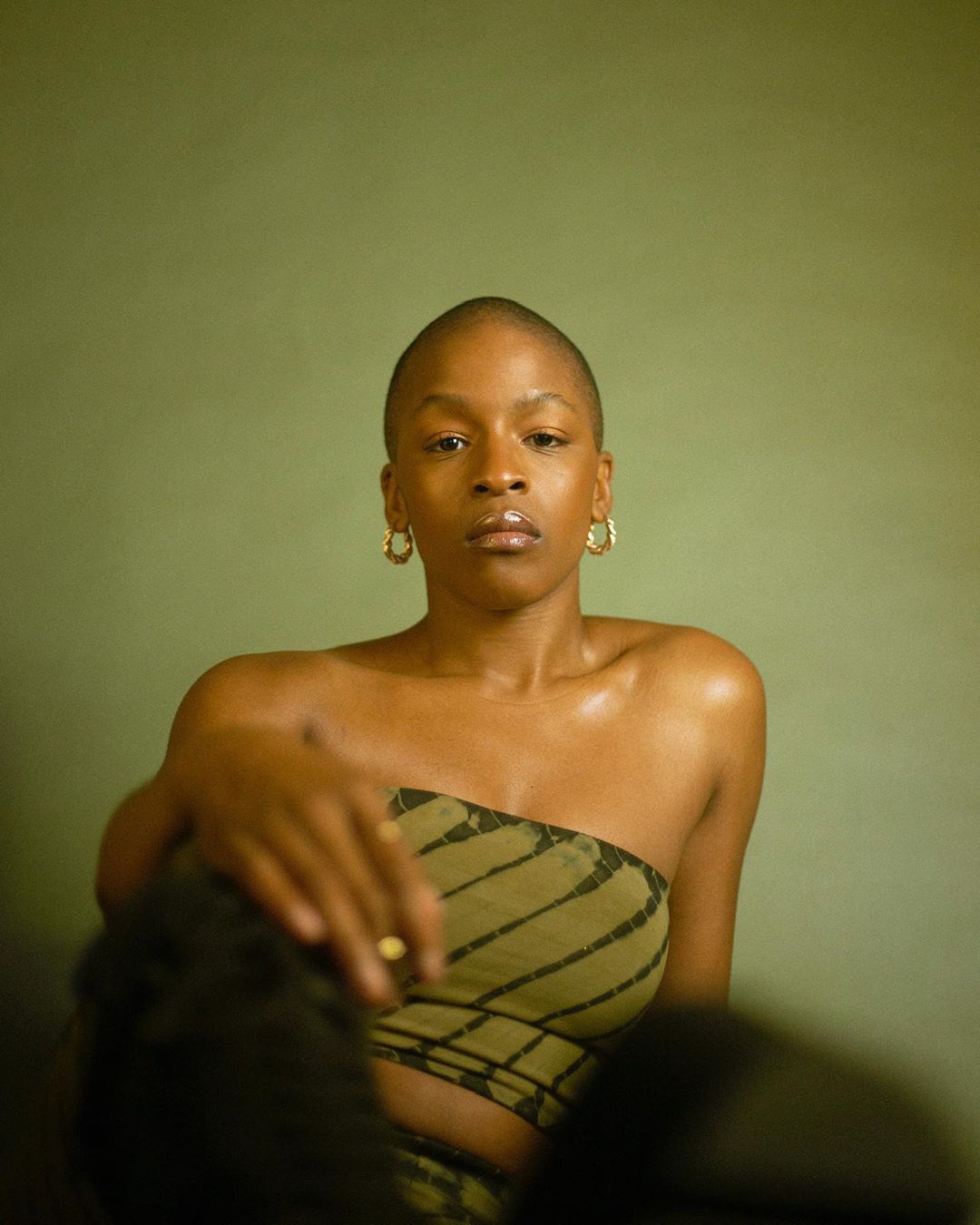 DJ and radio Presenter
Julie is one celebrity who appears to give little thought to people's opinions. We love how the stress-free bald look accentuates her beautiful, bare face.
12. Nancy Isime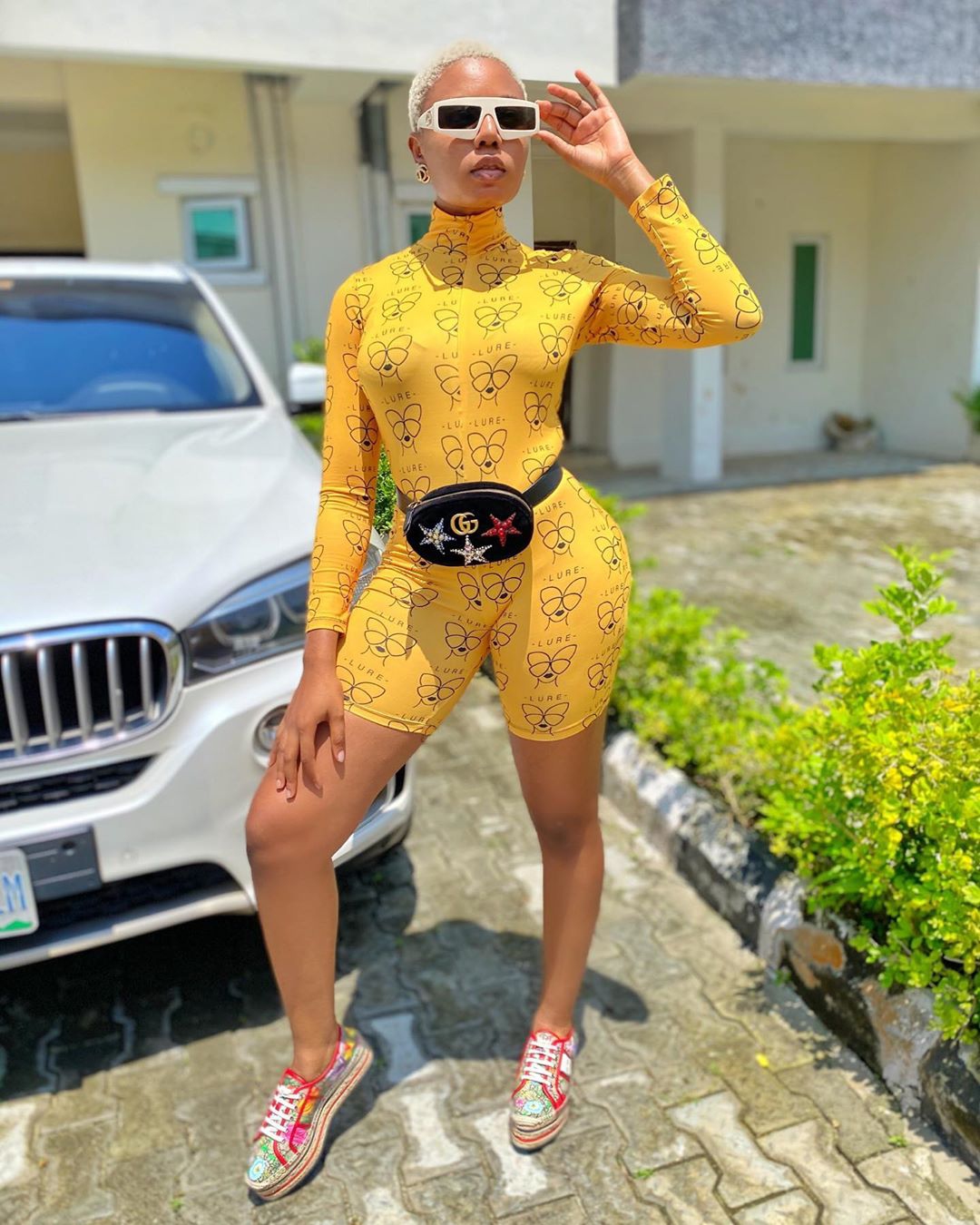 Actress and TV Host
You can't help but love the short hair don't care vibe. Bald, blonde, baldie geng.
---
Which one of these beautiful women would you say is your favourite baldie?