An unplanned event means a cute easy to do hairstyle that won't take most of your time, there are lots of hairstyles but picking the less stressful one is not just important but also easy hairstyles do prevent breakage especially if you plan to make it with your natural hair.
An easy to make hairstyle also means spending less time and money at the salon.
Can I make an easy hairstyle with an extension? This is a pretty common question and concern for ladies with short and yes adding extensions wouldn't stop you from getting a cute easy to do hairstyle and we have compiled 30 hairstyles to buttress it.
You can add more styles and colors to this selected hairstyles to make it more interesting and worth the look.
30 Cute Hairstyles That Are Easy To Make
You do not necessarily need to take a trip to your stylist before making some of these hairstyles, all you might need to make it a success is a hairband and an extension to get it done yourself.
1. A Messy Ponytail To Hit The Gym With
Source: Zendaya Coleman
A messy ponytail is that one hairstyle you definitely can't ignore, Zendaya Coleman is all natural and beautiful with this messy ponytail. you can easily tuck it in with a band and let the breeze do the rest, this is one of the most common hairstyles if you want to look classic and there is no time to visit your stylist.
2. 4c Layered Hairstyle To Show Off Your Long Hair
A 4c layered hairstyle requires no stress at all but really suitable if you have long natural hair, this would ensure the curls turn out well. You can also make this hairstyle with an extension to make it more interesting.
3. Double Bun With Layers To Look Sleek
Ariana Grande is not just glamorous with her music but her choice of simple hairstyles are worth looking at, she keeps it simple and with less drama at all times.
4. Gelled Ponytail To Show Off Those Curls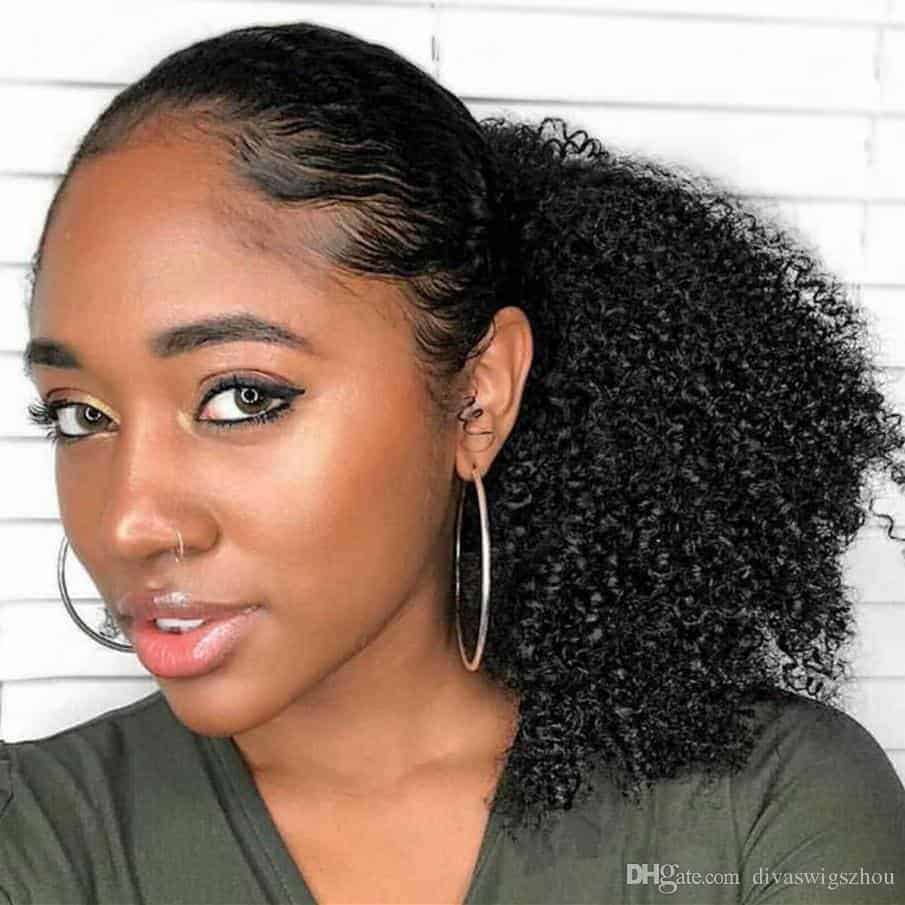 Show off with those beautiful curls this season, practical for all kinds of events and you also get to step out looking all glamorous and cute.
5. Bohemian Braid For A Casual Day Outdoor
A simple bohemian braid is all you need to keep your hair simple and interesting, keeps it less dramatic as well.
6. Cute Cornrow Hairstyle For Your Short Hair
Source: Pinterest
A cute cornrow requires no trip to the stylist, you can easily do a braid out at the comfort of your home or secure it with a band and you would still get the perfect look, it adds sass and glam to one's outfit.
7. A Queen Dutch Braid For A Formal Event
Source: Bohemian braid
Every woman deserves to feel like a queen every time she steps out and that can surely start from her choice of hairstyle, if you plan to attend a formal event and needs an easy to do hairstyle that still makes you look practical, we recommend you go for this hairstyle above.
8. Top Knot Bun For An Evening Date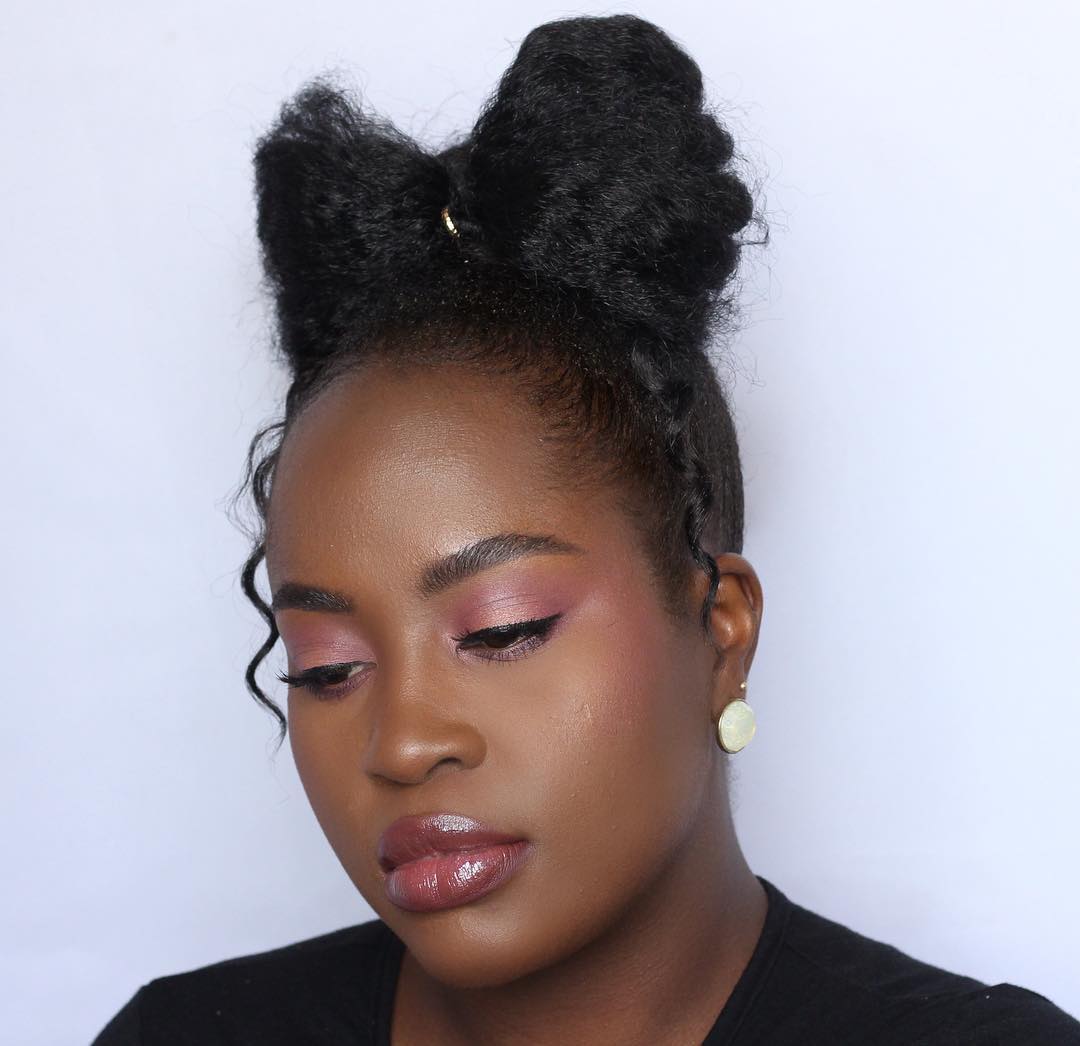 Round up your elegant outfit with a top knot bun and you did be the center of attention all day.
9. Pick And Drop Braid For A Classic Look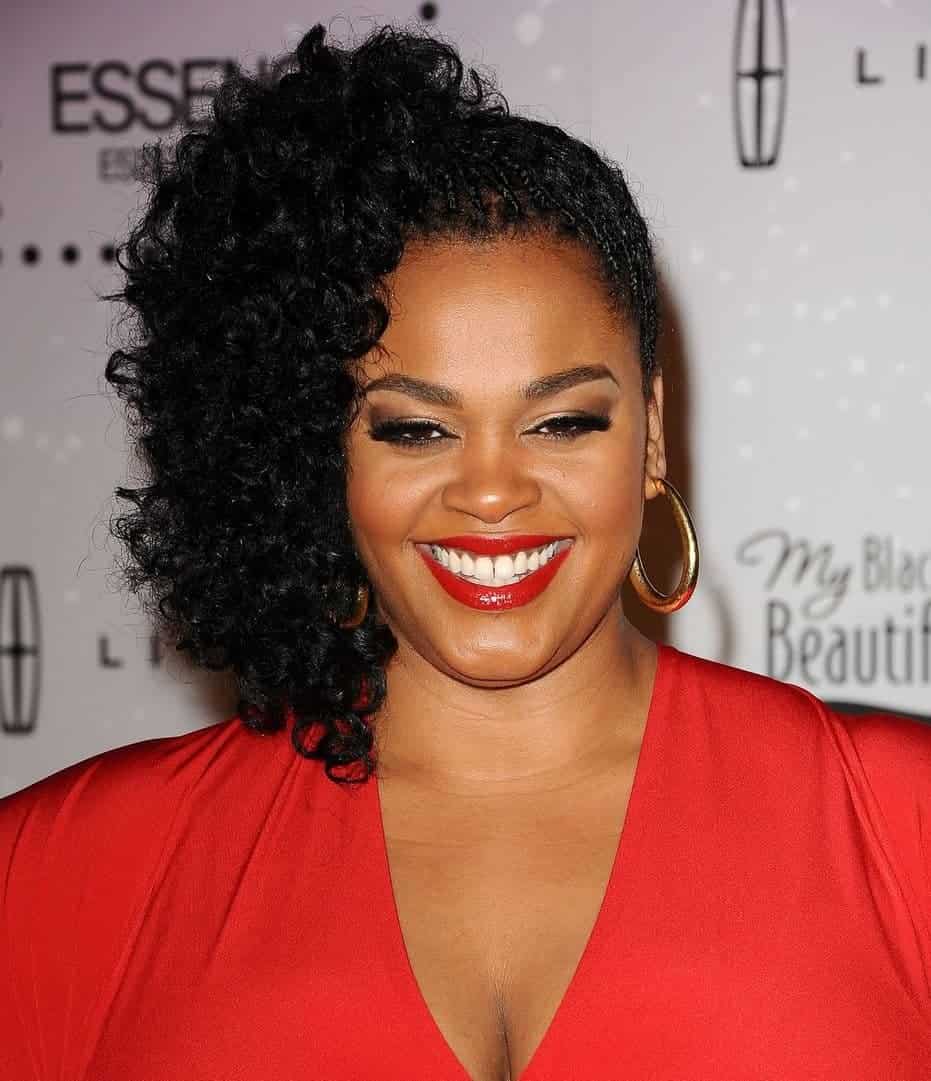 Nothing can go-round with the lady in red and topping that look with a classic pick and drop braid, pretty similar to a box braid but this time to save time, you simply leave the braid at the tip.
10. Side Braid To Keep It Less Dramatic
Source: Pinterest
A side bun is usually recommended for natural hair but ladies who want to look chic should definitely give this a try.
11. Low Roll Bun Before Getting In The Shower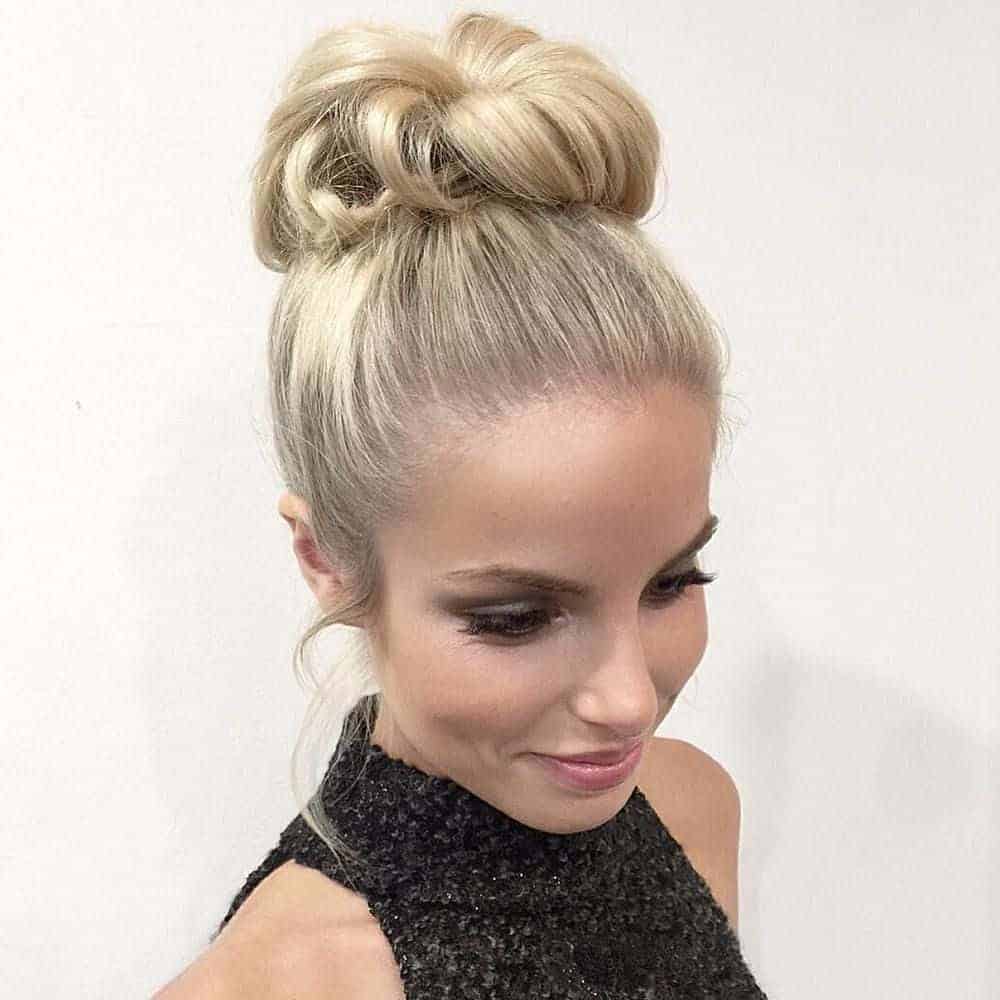 Before eating the shower, you need a simple sleek hairstyle that won't get in the way of a nice shower and we have just the right hairstyle picked out.
12. A Unicorn Braid To Give You A Simple Unique Look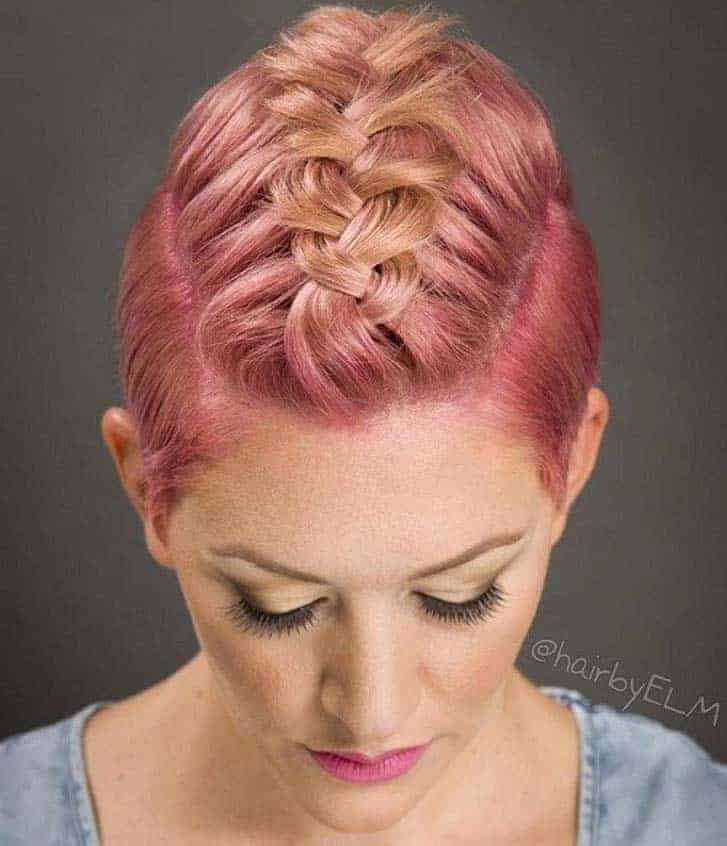 A unicorn braid would surely need your stylist to get it styled easily.
13. Double Cornrow Braid For Working Out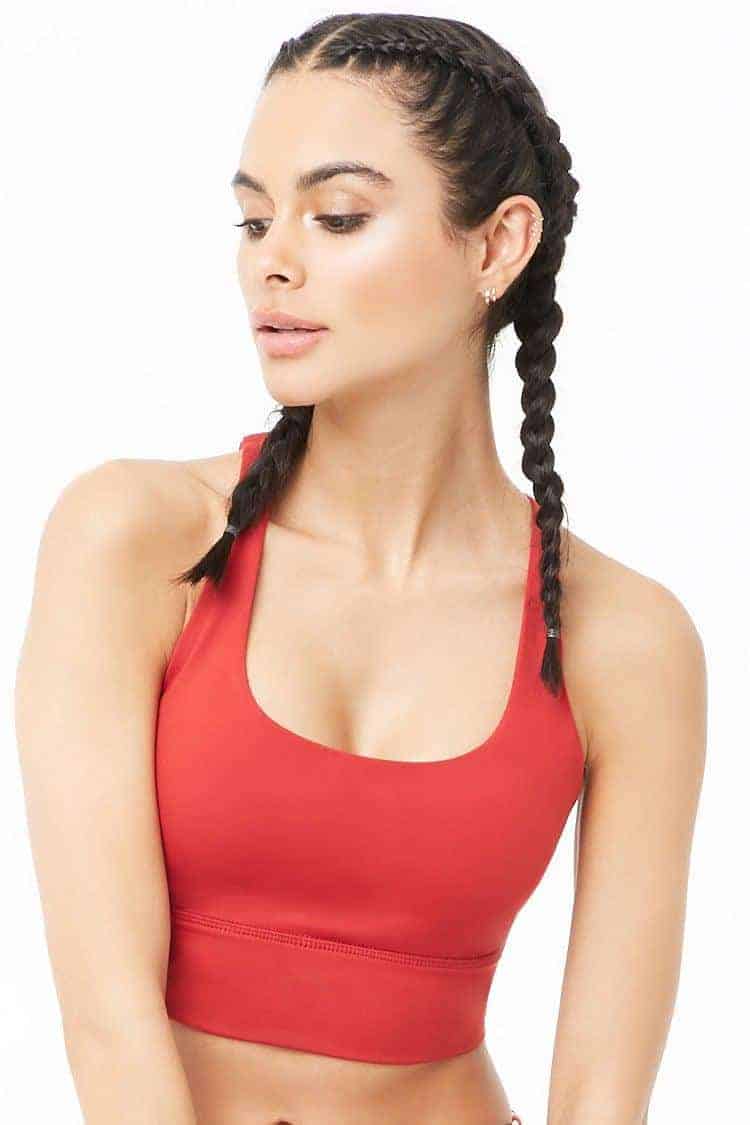 Before hitting the gym, make sure those beautiful hair are not getting in the way with a smooth all back.
14. Braid In Fish Tail To Look Stylish At The Office
Go for a fishtail braid that makes all the difference in easy to make hairstyles, not only would you be looking cute but you get to keep it neat and well kept all-day.
15. Crown Braid Style To Keep Your Curls Neatly Tucked in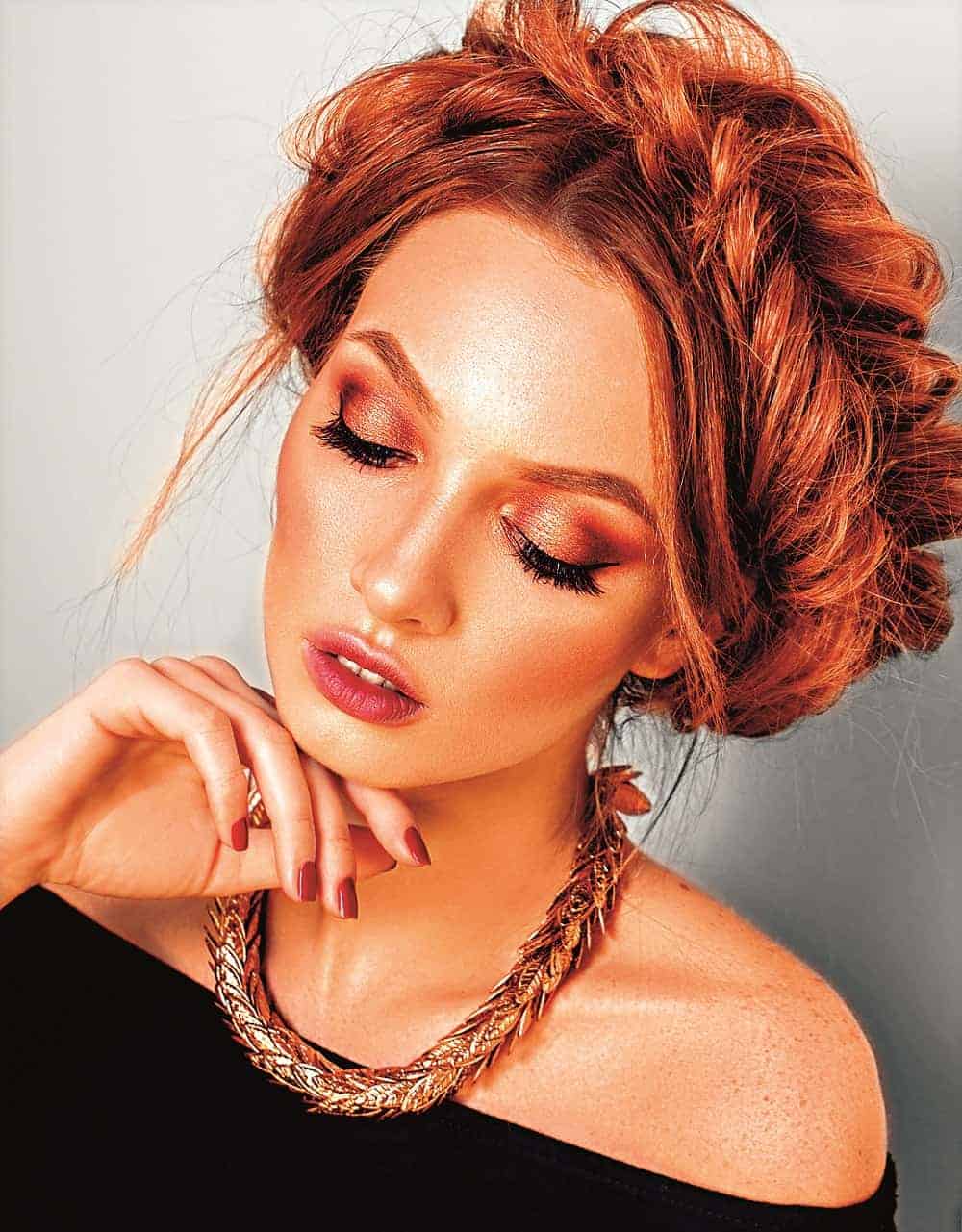 Crown braid is that hairstyle you can pair with all kinds of makeup, be it elaborate or casual, a crown braid isn't selective and it gives your face a calmer look.
16. Pretty Tuck In Ponytail To Achieve A Professional Look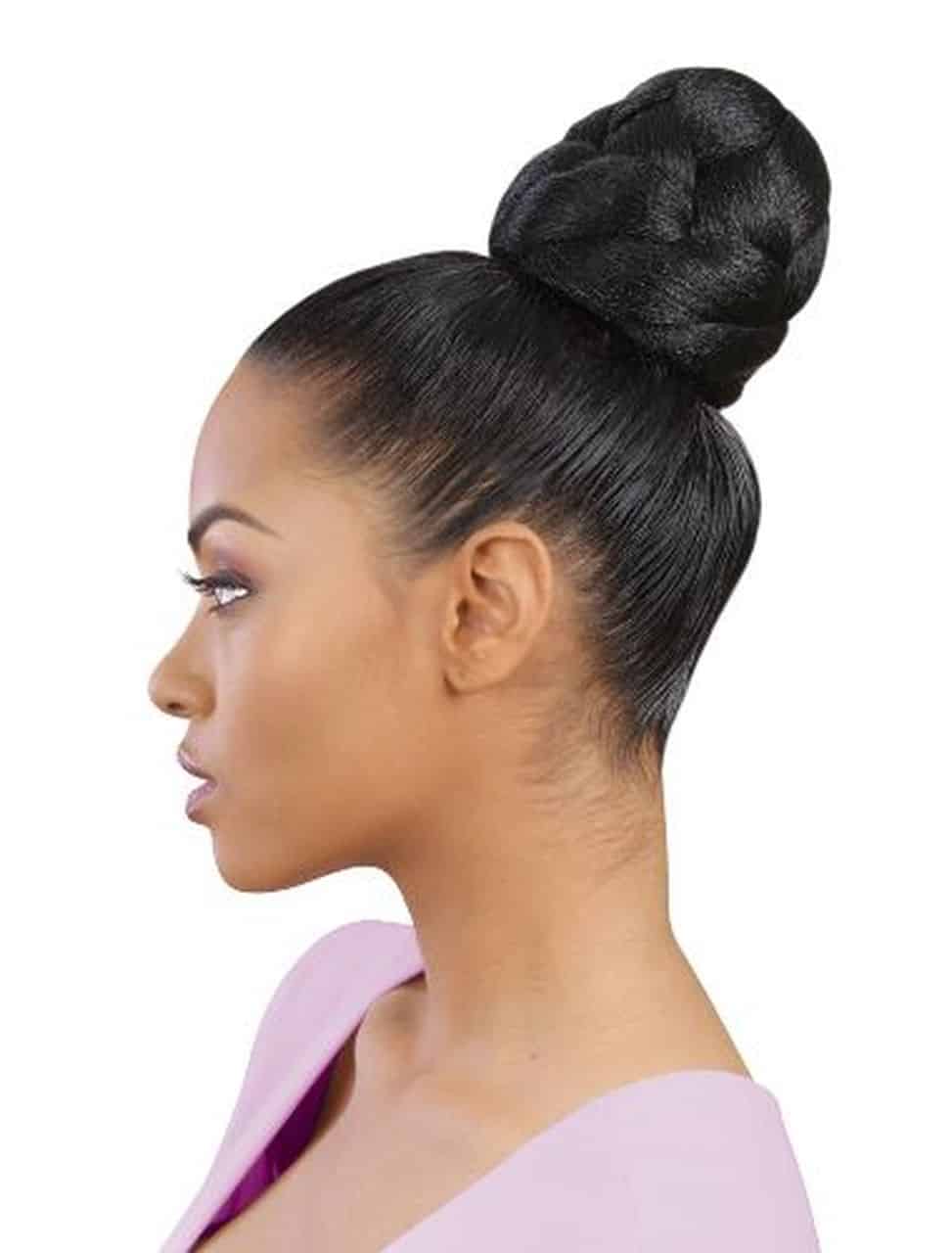 A formal party means a formal hairstyle hence we picked tuck in a ponytail to get the look, an extension is usually needed at the base of the ponytail to give it a more professional outlook.
17. Summer Laid Back Hairstyle To Make You Comfortable
Source: Alicia Keys
Summer is pretty much around the corner and if you have really short hair then we have just the right hairstyle for you, just keep it sleep and smooth and you are good to go.
18. Half Front Cornrow To Keep It Simple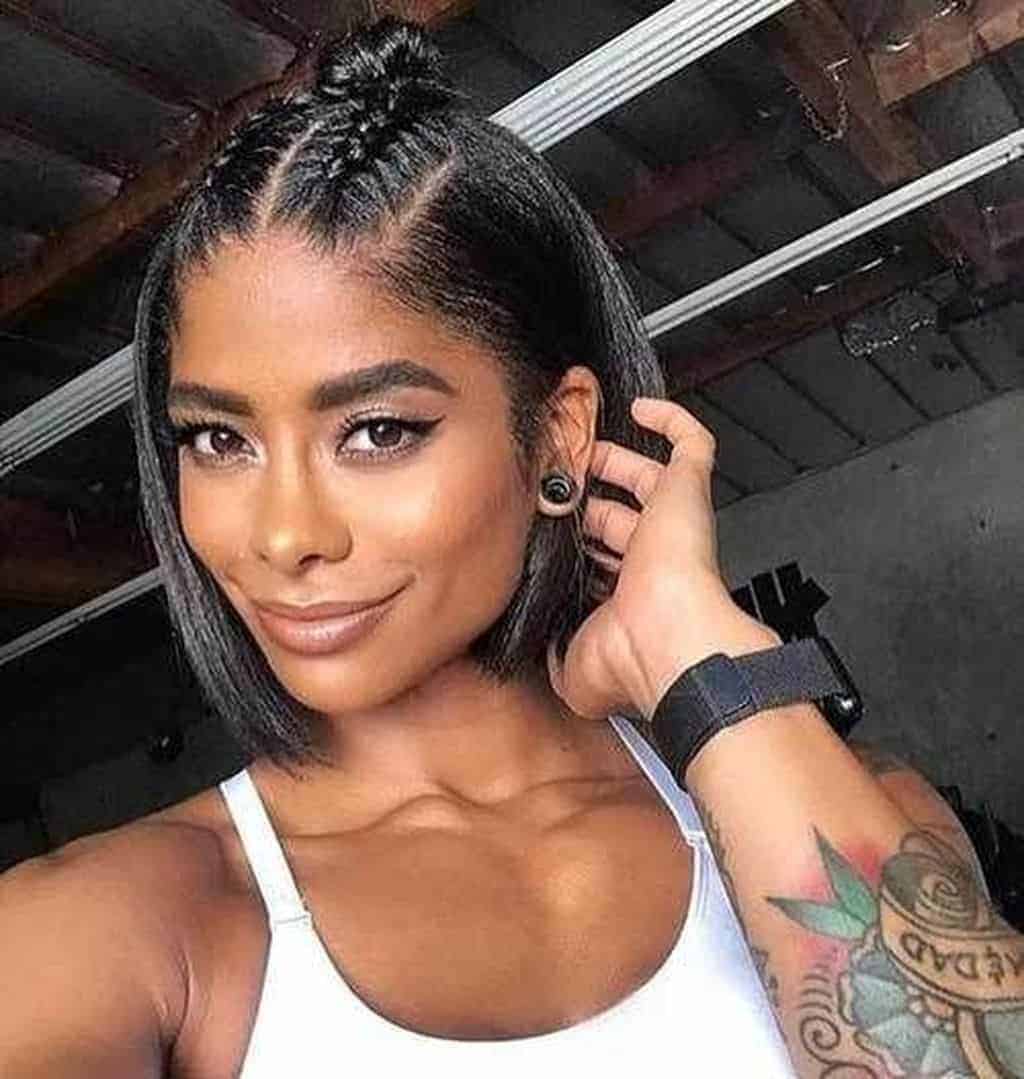 Another short hair hairstyle we are in love with is half front cornrow with the rest of the hair just laying low and looking gorgeous.
19. A Smooth All Back Cornrow To Go Well With Shimmery Makeup
Apart from a double all back, there is another all back that pairs well with a shimmery makeup and that is an all back cornrow, you can plait as much as you want of this but the trick is keeping it simple.
20. Side Frohawk To Maintain A Cool Look At All Time
Source: Curly Hairstyle
A side frohawk is just what you need for your oval face, it accentuates the face, goes with all kinds of makeup and more interestingly it brings out the beauty of your face if you plan a no-makeup day.
21. Fish Tail Braid For Your Long Hair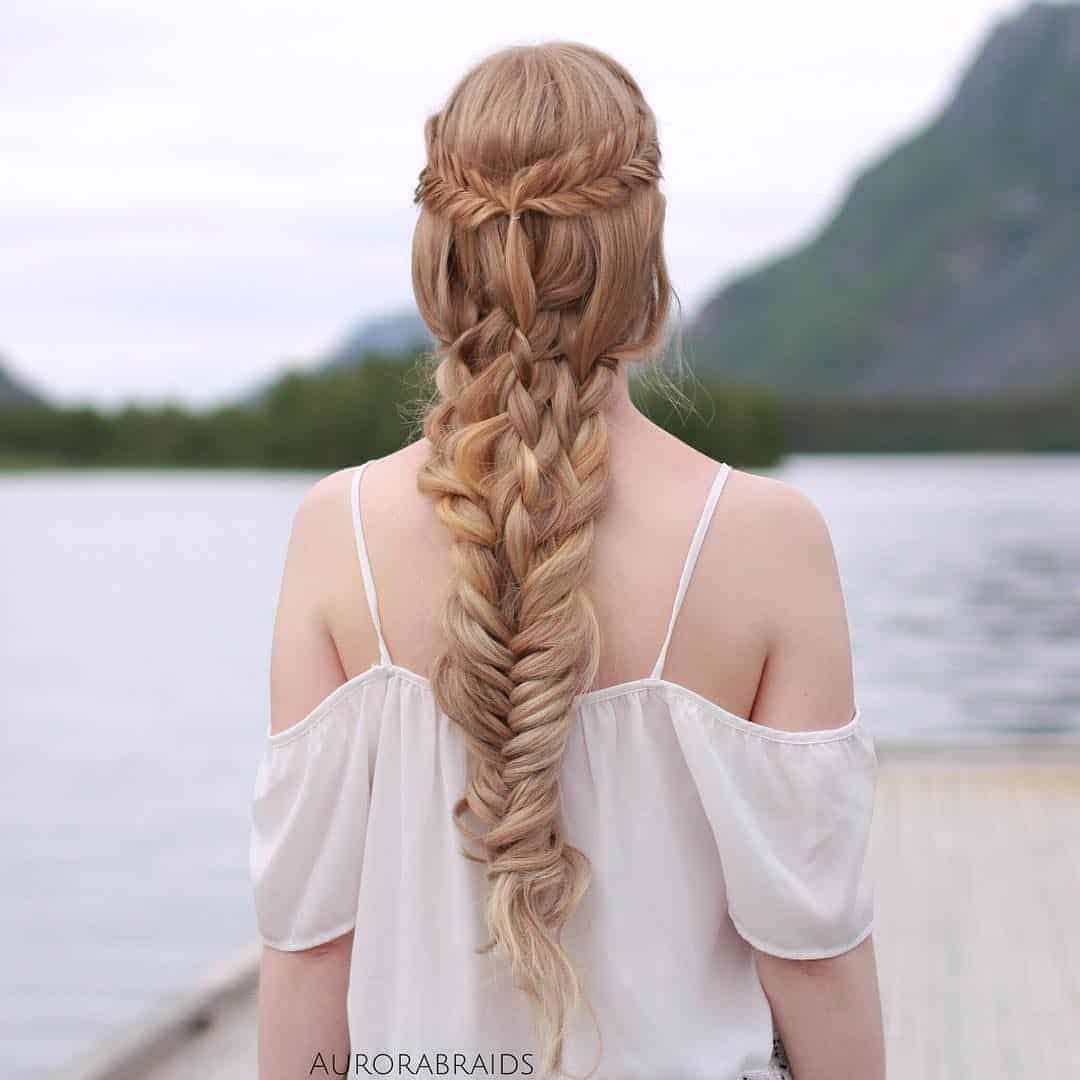 Fishtail braid has gain it's popularity among women who want to keep their long hair on a low key and also prevent the breeze from messing it up if you plan to spend the day at the beach.
22. Messy High Bun While You Enjoy Your Time Indoor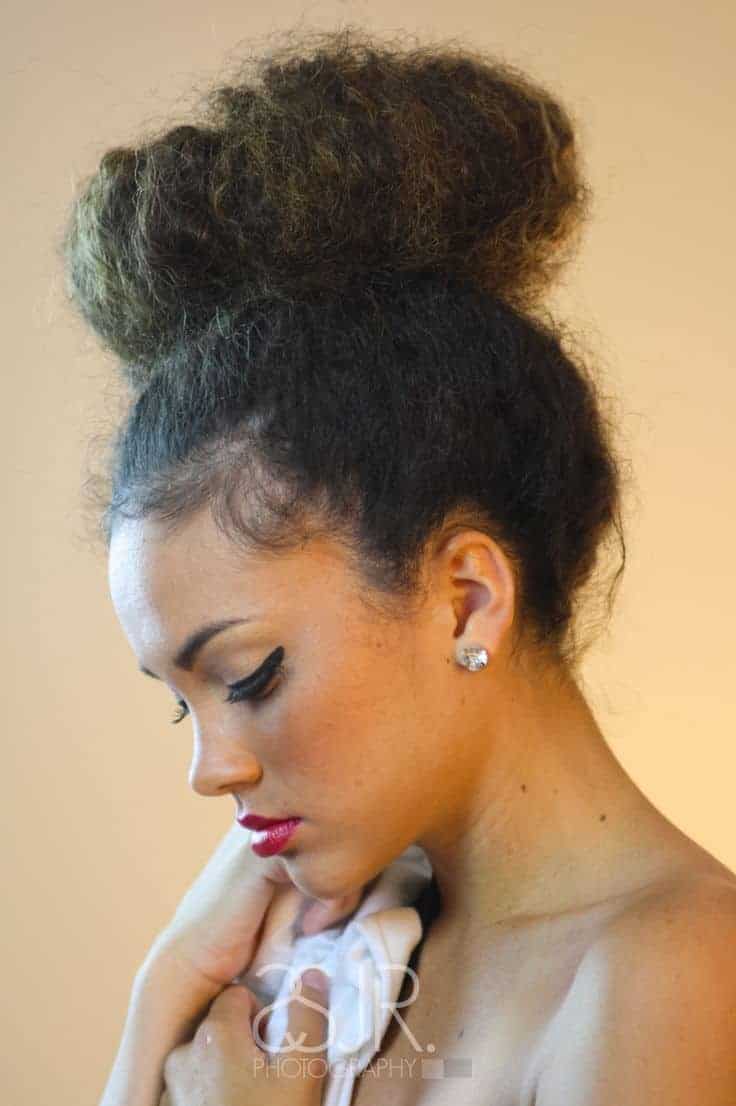 A messy high bun can never go wrong if you plan to spend your day indoor, you do not have to worry about your hair getting tangled as well as this hairstyle keeps it neatly tucked it.
23. Deep Parted Hairstyle For A No-Makeup Day
Source: Bridal Hairstyle
Give your scalp a chance to rest, a deeply parted hairstyle is just what you need to retain your hair length.
24. High Ponytail To Keep It Together When You Attend A Wedding
Jennifer Lopez's ponytail is what you need to keep it together at any red carpet or cocktail party.
25. Messy Ponytail To Pair With A Smokey Makeup
Pairing your makeup with the right hairstyle might not occur to many women but we think it's a good idea and brings out the beauty of the makeup even more.
26. Add A Curtain Fringe To Your High Bun To Look Like A Chic
Nothing too hard or dramatic about this hairstyle, it's mostly if you want to look all professional and casual at the same time.
27. Keep Your Curls In With A Pretty All Back Braid
Achieve a radian casual look with an all back, you keep your curls happy and retain your hair length as well
28. Curly Cornrow That Pretty Much Goes With Any Outfits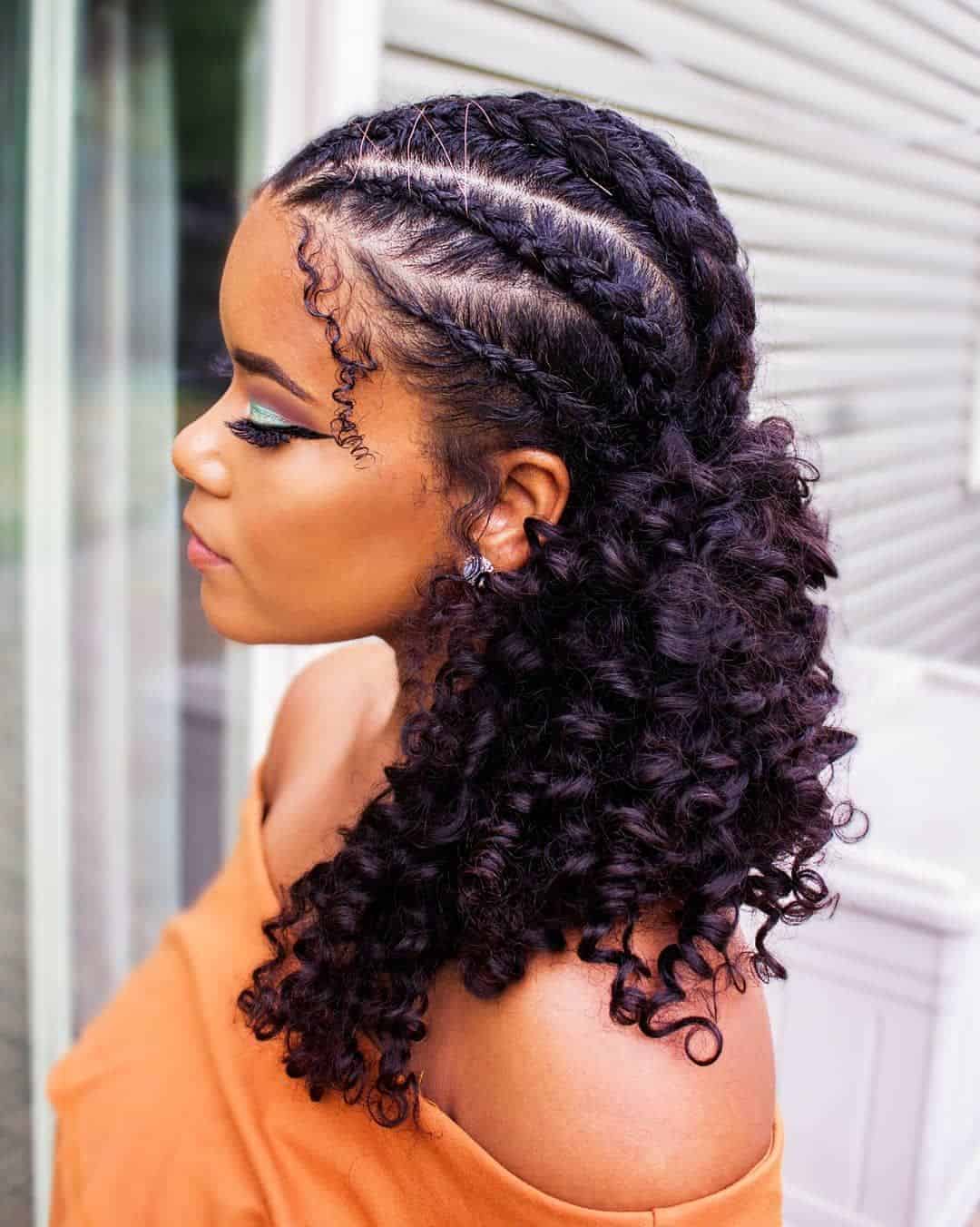 We are completely in love with this look and all you need to get this done is your hair and a sling hairband to beautify it.
29. Elegant Updo For Your Natural Hair
This is just the right hairstyle for your curly hair, it's pretty easy to do and you might not need to visit the salon to get this done except you want it looking sleek and professional.
30. Layered Hairstyle To Keep Your Curls Happy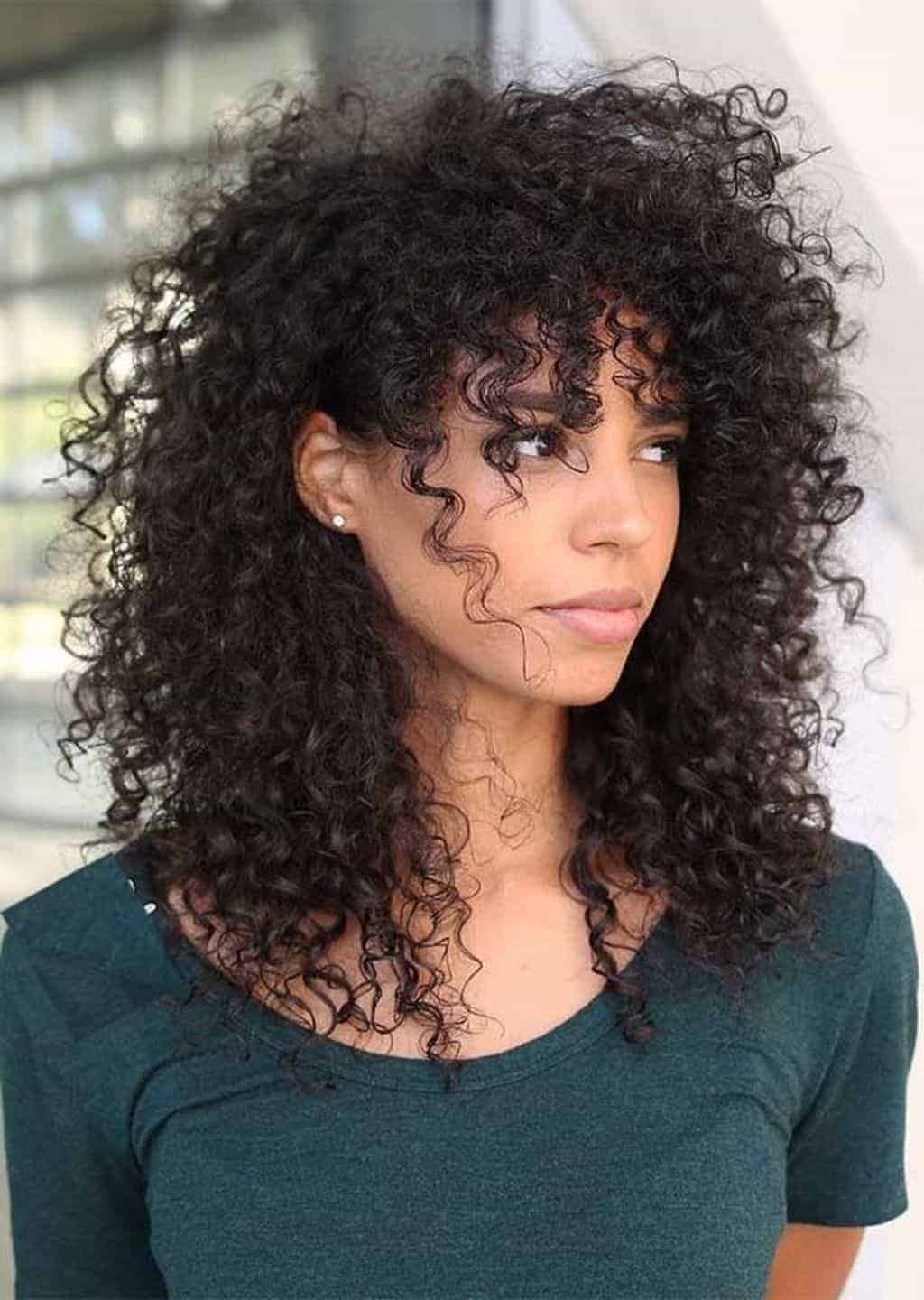 Just like the easy 4c hairstyle mentioned above, another hairstyle that keeps your curls well defined is a layered hairstyle, nothing dramatic is needed to make this hairstyle, your hairstylist might need to cut at the edge to give the front hair side bang.
---
You can completely omit harsh chemicals from your hair routine if this cute easy to make hairstyles can be adopted, they do serve as protective styling for your hair hence no harsh chemical is needed to retain growth, this hairstyles are easy on the scalp and are not too tight which prevents breakage.
Which of these hairstyles is your usual go-to and how comfortable is it? Leave us a reply in the comment box below and do follow us on Instagram @thrivenaija for more hairstyle ideas.
Read more on hairstyle ideas and natural hair styling: