Every lady is blessed with different face shape but regardless of this your hair cut and styles should always frame your face and enhance your features, the question of suitable hairstyles to accentuate the face is common with ladies with a round face however we have compiled some of the best hairstyles for round face.
You can decide to add a touch of colour to it and it would still look fabulous, below are 19 hairstyles, you can be sure pairs perfectly with your round face.
1. A Messy Fringe To Lighten Up Your Nude Makeup
A messy fringe for your round face to help you keep it all simple and natural hair, most common hair mistake for round face is making hairstyles that compounds you'd face hence to avoid that, you should keep it simple.
2. Short Parted Hairstyle To Mach Your Smoky Eye Round Face
Source: Redbook
If you are planning to go for that ref lipstick then you need hairstyle that shows it off and enhances your features adding a more interesting look to it.
3. A Side Swept With Major Volume On The Bottom To Give Your Face A Cool Look
Source: Redbook
Round faces would never be boring with a hairstyle like this, this is an easy hairstyle to go for, it pairs well with all kinds of makeup.
4. Wispy Bangs For Round Face To Pair With A Blunt Makeup
A wispy bang can never go wrong on natural hair, it keeps it simple and fascinating, you do not need makeup to bring out your features if you are rocking a wispy bang.
5. Top-Notch Strawberry Golden Blonde To Give Your Highlighted Face A Cool Look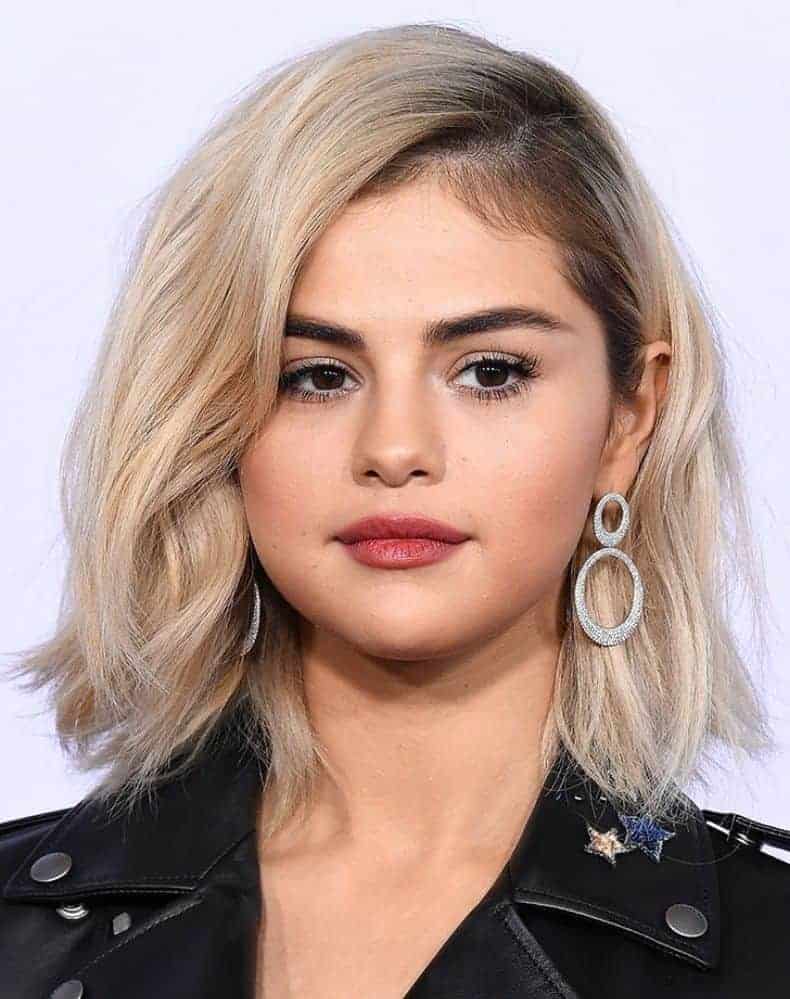 Strawberry golden blonde is definitely getting all the sass and glam it deserves, it's simple exotic and jaw-dropping and paired with light makeup, you are definitely good to go.
6. A Straight Bob To Make All The Difference In Your Round Face
Jenna Dewan is a beautiful celebrity you can be sure to deliver the best hairstyle for her round face, nothing dramatic, something glamorous to accentuate the features and bring out your cheekbone.
7. Blonde Sleek Middle Part To Bring Balance To Your Face Shape
Jennifer Lawrence looks absolutely lovely in this sleek middle part hairstyle, the purpose is to highlight her face and bring balance to her face shape.
8. A Top Knot With Bangs To Give You A Bold Look
We could say Chrissy Teigen did some justice to her sweet round face, add some bangs to it and let your stylist create the best sleek bangs to give you a well-defined round face
9. An Asymmetrical Bob To Give You A Traditional Look
Just like Julianne hough did turn her round face into this gorgeous confident face, you can too, easy to create with just a few cuts if you have long waves, curls could also be added to make it even more fun.
10. The Center Part To Add A Touch Of Elegance To Your Face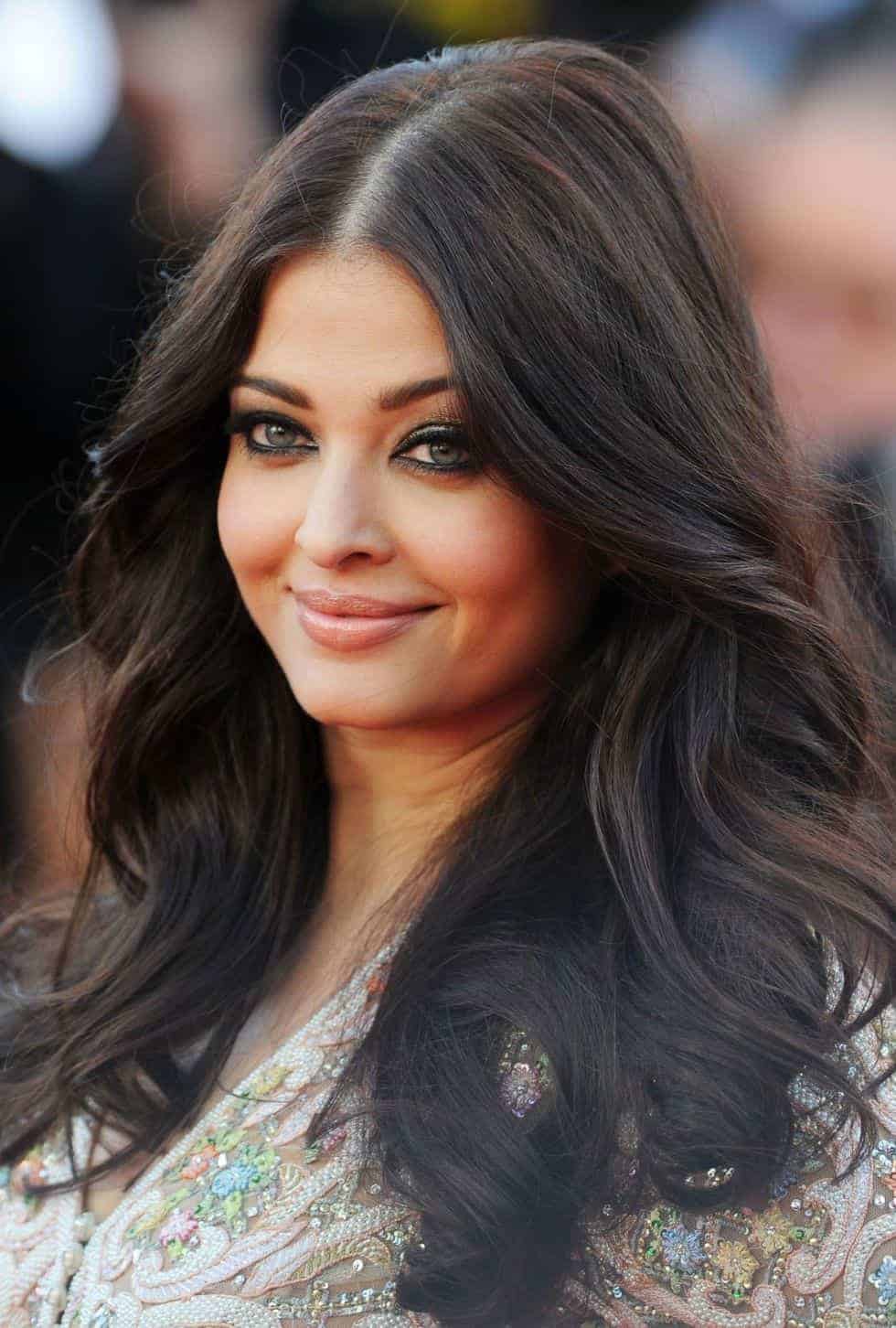 Create more elegance with your hair, a simple parting just like Aishwarya Rai has done, use a large-barrel curling iron to create loose curls, then run fingers through hair.
11. A Short Beach Wave To Give You A Confident, Look
A smooth not too dramatic look to spot while you go about your day.
12. A Sultry And Sexy Updo To Make For A Wedding
Give your hair and face a feminine twist with beach curls for all kinds of events.
13. Platinum Bob For A Bold And Daring Look
Cara did find a great balance by tousing most of her hair one side after giving it a deep side part, which gives you just the perfect look.
14. A Bold Bang To Accentuate Your Face And Show Off Your Lip
Jennifer Hudson has got it all together with her smooth sleek hairstyle and you can be sure to get a sassy look that accentuates your face and brings out your full lip.
15. The Barbie Doll Hairstyle To Elongate Your Look
Elongate your look with this barbie doll hairstyle, definitely worth a trip to your stylist and Jenna Ushkowitz has got it all together with this glamorous look.
16. Dressed-Up Waves To Prepare You For The Beach
Get it the beach mood with Hayden Panettiere's choice of hairstyle, add a little base to your ponytail and you are good to go.
17. Cute And Curly Ponytail For Getting Into The Party Mood
Source: Jordin Spark
Jordin spark is all smiling as she spots the chicest like ponytail you can be sure off, sassy and confident waving hairstyle just for your round face.
18. Wispy Bun To Make You Look Classy
You can rest assured a wispy bun is an undeniably pretty hairstyle, Taylor Schillings is giving you the best hairstyle to rock with your boldface, easy to recreate and takes minimal time as well.
19.  A Flowing Waves To Give You A Versatile Round Face
Amy Adam's beach waves did show off her smile and add a more interesting look to her face, the simple tousled hairstyle has been created to add some volume to her style, making it appear smooth at the top and fuller below.
Nothing stops you from getting that gorgeous hairstyle you have always had an eye for, round face is one of the best face types to pair with all kinds of hair and you can never go wrong with any of the hairstyles we have listed above, add more glam to it with an extension or go bold with a color. Follow us on Instagram @thrivenaija for more style inspiration.
Read more on hairstyles and braid: