Aloe vera is a powerful antioxidant that can be used as an excellent moisturizer on oily skin especially, it can reduce acne and not clog pores, aloe vera is used in lots of over-the-counter skin products, it provides an excellent moisturizing gel to hydrate and nourish the skin and also oily skins need a moisturizer with less oil production in them and one of the perfect options is aloe vera.
There are basically lots of treatments that can be done on oily skin using aloe vera extract, it's highly potent and natural for oily skin, it is also known as a miracle plant, and its known healing ability dates all way back to Egypt.
Aloe vera can be soothing on oily skin and if used correctly, reduce the excess production of sebum and help maintain healthy glowing skin here are reasons why aloe vera is good for oily skin.
Why Aloe Vera Is Good For Oily Skin
Before you decide aloe vera isn't best for you, it's best to check out some of the things we have discovered aloe vera can do for oily skin, it has been recommended by dermatologists as the best moisturizer for oily skin and it also contains antioxidants that might help solve some other skin inflammations.
Aloe vera is natural and helps the sebum control and pores close, it absorbs the excess oil dirt and clears impurities leaving your skin glowing and clean.
The cooling, soothing properties of aloe vera contributes to freshening up the skin and revitalizing dry skin leaving it looking healthy and shiny.
It contains glycol-proteins which serve anti-inflammatory properties which in turn makes it viable in fighting acne, and pimples and removing skin blemishes.
Aloe vera helps with wrinkles and signs of aging by improving the elasticity of the skin and also repairing damaged tissues.
Aloe vera has hydrating properties which absorb into the skin thereby moisturizing it and helping in destroying bacteria that cause acne.
Is Aloe Vera Toner Good For Oily Skin?
Aloe vera has hydrating properties and does a lot of benefits for oily skin which makes it a perfect toner for oily skin, it's highly used by lots of cosmetic brands in their products, it's astringent properties close pores and keeps your skin moisture locked in.
Aloe vera mixed with cold water makes the best toner and you do not need any special organic products, dab it with a cotton pad to clean your skin.
Can Aloe Vera Reduce Open Pores?
As a natural moisturizer, yes it can reduce open pores and eventually close it, it also reduces large size pores considerably without causing any skin irritation, it has amazing rejuvenating properties, which close pores and help maintain clear healthy oil-free skin.
How To Make Aloe Vera Gel At Home
Aloe vera is a natural healing plant that is needed not just for skincare routine but also to treat sunburns, and skin irritations, it's advisable to have it stored at home but it's easily perishable when separated from the root but there are ways you can remove the gel and have it available for usage. This gel should be used sparingly to avoid skin irritation.
Wash your hands before slicing the aloe vera plant in two with a small knife carefully or peel the leaves in two.
Take one half and split it with the knife and scoop the gel from it into a clean container consider mixing the gel with a natural preservative or store it in the refrigerator so as to be used for a week or more.
You can apply the aloe vera gel to your skin directly for sunburn or other skin inflammations.
7 Ways To Apply Aloe Vera On Oily Skin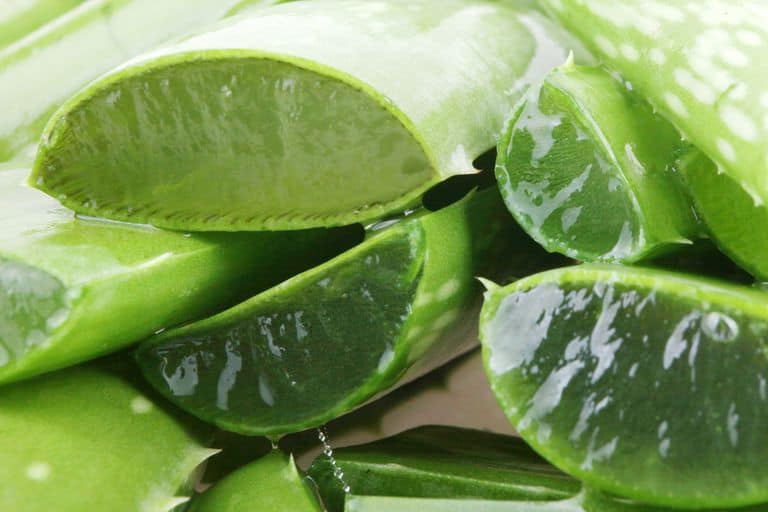 There are alternatives to the direct use of aloe vera, some skin is sensitive to aloe vera and it can be expected to work the same way for all types of skin hence why there are other ways you can use aloe vera on oily skin to make it more efficient and effective. Here are 7 possible ways you can use aloe vera on oily skin.
1. Aloe Vera And Oatmeal Exfoliating Face Mask
This is a soothing exfoliating mask for all kinds of oily skin, it hydrates the skin and softens the skin texture, and it moisturizes the skin. Oatmeal has amazing exfoliating properties and keeps the sebum from reacting to bacteria which makes it a perfect combination with aloe vera, this is also an antidote to dry and dull skin.
How To Apply
Blend two spoons of oatmeal with aloe vera to make a smooth paste
Apply the mixture all over your face and neck in a circular motion for 3-5 minutes, keep this for 10-15 minutes to allow it dry.
Wash off with fresh clean water, this process can be done twice a week.
2. Coconut oil, Sugar, And Aloe Vera Scrub
Coconut oil is an excellent source of antioxidants for keeping the skin hydrated and it contains properties, coconut oil mixed with aloe vera and sugar makes a very good scrub on oily skin, it has been stated to be effective and help on all kinds of skin, you should try this in little batch first to ensure your skin has no reaction to it.
How To Apply
Take ¼ cup of sugar, preferably brown sugar, 1 tablespoon of coconut oil, and 1 tablespoon of aloe vera gel.
Add the mixture together to make a scrub and rub on your face and neck, leave for 15 minutes
Wash with fresh water.
3. Lemon Juice And Aloe Vera Toner
One of the best natural toners to get your oily skin on track is the use of lemon juice and aloe vera toner, just like aloe vera, lemon is a natural astringent and an excellent cleanser, it helps in controlling the sebum of excess oil production and keep your skin healthy.
Lemon juice can also be used naturally to get smooth and brighter skin and a combination with aloe vera helps keep the skin healthy and shiny.
How To Apply
Mix aloe vera gel with lemon juice and keep in an airtight container to be refrigerated for use at other times.
Apply this mixture with a cotton pad to your face after cleansing, twice a week for effectiveness.
4. Aloe Vera Spray Mist
This is a simple natural way to use aloe vera, can be mixed with other products but mostly just aloe vera gel in a spray bottle, ensure the spray bottle is well sanitized.
How To Apply
Fill an empty sterilized bottle with purified water, add a teaspoon of aloe vera gel to it, and a little drop of lavender oil or tee tree oil, close the bottle and shake to mix it all together properly.
Spray this mist on your face and neck a few times daily and let it dry naturally.
5. Aloe Vera And Yogurt Face Mask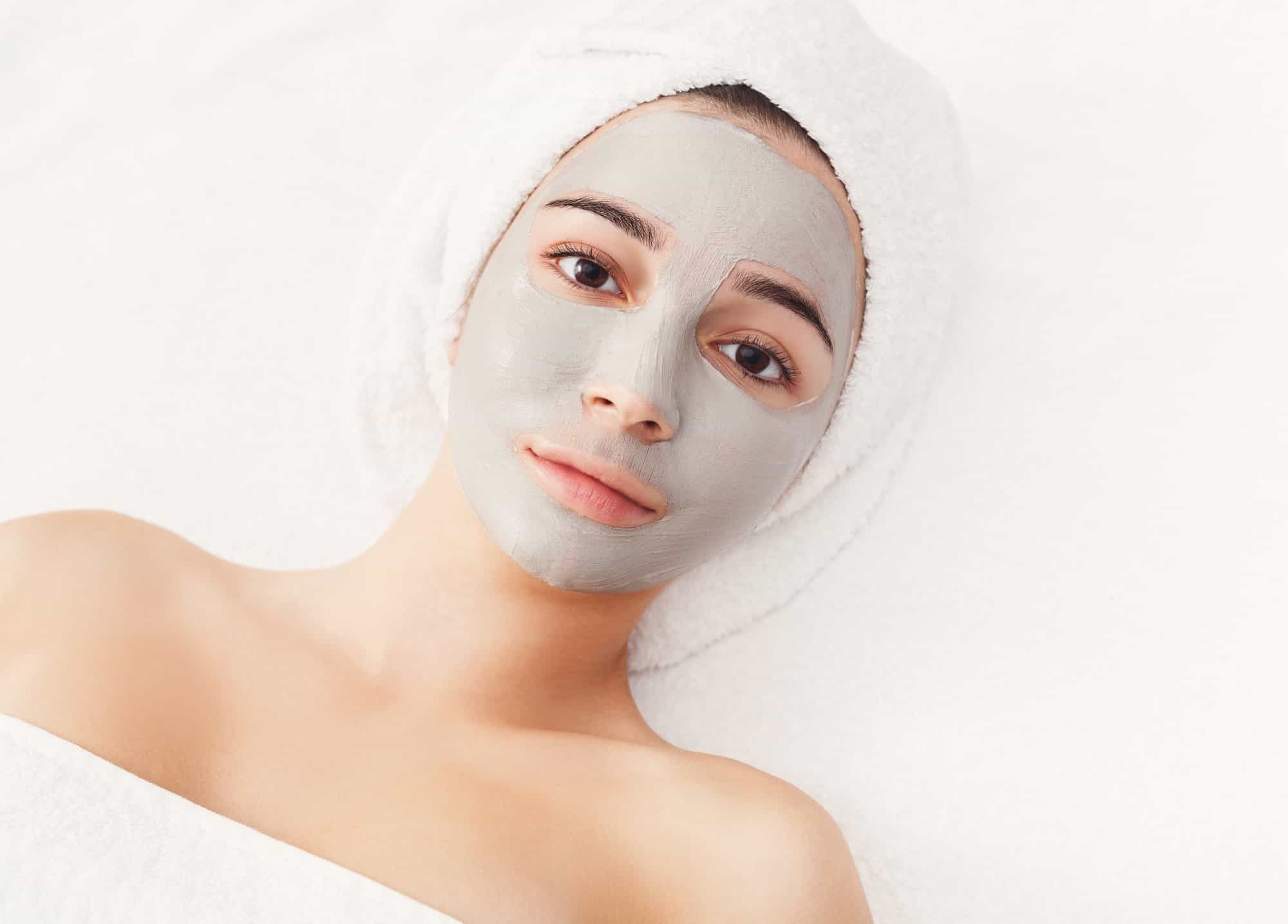 This is a must-use if you have serious skin breakouts and oily skin that can't be tamed, drinking natural yogurt provides protection against harmful bacteria just as using it directly on your skin, it contains antioxidants that also act as anti-bacterial and antiseptic to the skin, yogurt and also a vera face mask prevents more acne from popping up.
How To Apply
Add two spoons of aloe vera gel to two spoons of fresh plain yogurt and mix well.
Allow the mixture to settle properly before applying it to your face and neck, leave for 15 to 20 minutes, and wash off with water.
Should be done regularly, if no skin irritation occurs.
6. Aloe Vera And Cucumber Face Mask
Another face mask that is found soothing on oily skin is the aloe vera and cucumber face mask, cucumber contains healing and soothing properties which makes it a perfect combination with aloe vera which is another antioxidant, cucumber on oily skin helps reduce excess oil production and keeps the skin properly hydrated, it can be used alone as a toner.
How to Apply
 Blend ½ slices of unpeeled cucumber and mix until watery, add two tablespoons of aloe vera gel and blend with it until smooth.
wash your face with warm water and use a cleanser to open up pores and enable the face mask to work efficiently.
Massage the paste onto your face and neck
Leave for 15 minutes, and wash with cool water.
7. Aloe Vera And Honey
Honey is one of nature's revered remedies for oily skin due to its antiseptic and antibacterial properties, it locks in moisture giving you smooth, glowing skin, honey is also a natural humectant which means it draws moisture from the skin without replacing it thereby making your skin moist and not oil.
Honey coupled with aloe vera can provide vitamins and minerals for your skin to properly keep it nourished.
<
How To Apply
Combine two teaspoons of each to form a paste, apply the mixture to your face and let it sit for 15-20 minutes
Wash off with fresh clean water and the process can be done every thrice a week.
---
Aloe vera is practically referred to as the natural solution to oily skin but do not hesitate to experiment with any of the alternatives listed above for more benefits.
Ensure to make aloe vera part of your skincare products to keep sebum production under control.  Aloe vera can be used in rejuvenating dry and patched skin too but with a different method of application.
Read more on the benefits of aloe vera and oily skin remedy: