Did you know that there are different types of heels? There should be a dictionary for heels.
Every heel has it's own typical name, interesting right? Every young woman out there cannot deny her affection for heels. Want to know the name of that type of shoe you heart so much? Or get a chance to decide which you love best? Then keep reading.
You will have to agree with our speculation that when you think of something that can instantly make your outfit more glamorous, what comes to mind is heels and if you are no fan of heels then you should know there is so much to choose from and with that in mind you should as well find the perfect heels that suit your fashion taste in this post.
Heels spice up your outlook, no matter what you wear on heels, it is absolutely beautiful and now let's give you the names of these heels so you know which to look for exactly if and when you're in the market for one.
Which type of heels are most comfortable?
Wearing heels and being comfortable with it no matter how long you have to stay on your feet is vital for a lot of ladies, some heels take time to get used to while some come with balanced pumps to make them comfortable for you and here are 4 of those.
1. Wedge
This is the best pick even for summer, it's well balanced and comfortable, will keep your weight balanced and supported throughout and even more perfect if you are wearing heels for the first time.
2. Ankle Boot
The ankle boot is another form of the heel that keeps your feet balanced and comfortable, it's also a heel you can trust during cold weather.
3. Platform Heels
Platform heels are also another perfect choice, the platform rests at the bottom of the shoe and blends in without altering the look but elevates your entire feet and not just the heels which make it an even more comfortable choice of heels.
4. Thick (Cone) Heels
Cone heels obviously give you more support than thin heels, it's very comfortable almost like a wedge, just make sure to go for the thick and sturdier ones.
17 Different Types Of Heels
If you have a phobia for high heels, you should find one you can get comfortable with and stay balanced, and also for those who love it tall and slinky, here are the different types of heels for you to choose from. We grouped these type of heels to three different categories:
High Heels
Medium Heels
Low Heels
Types of High Heels
These are for the heel professionals as they are really high and can achieve the best intimidating posture a lady desires.
1. Stilettos
This is the founder of all heels. Beginners, you do not want to start with this, heels experts can't help but have these in their shoe rack, this particular heels can be 4 to 6 inches tall and mostly for petite and average heights, they love how it can make them taller, it is not just a stilettos though if  it is not tall and slinky.
Watch Us On YouTube
2. Ankle Strap Heels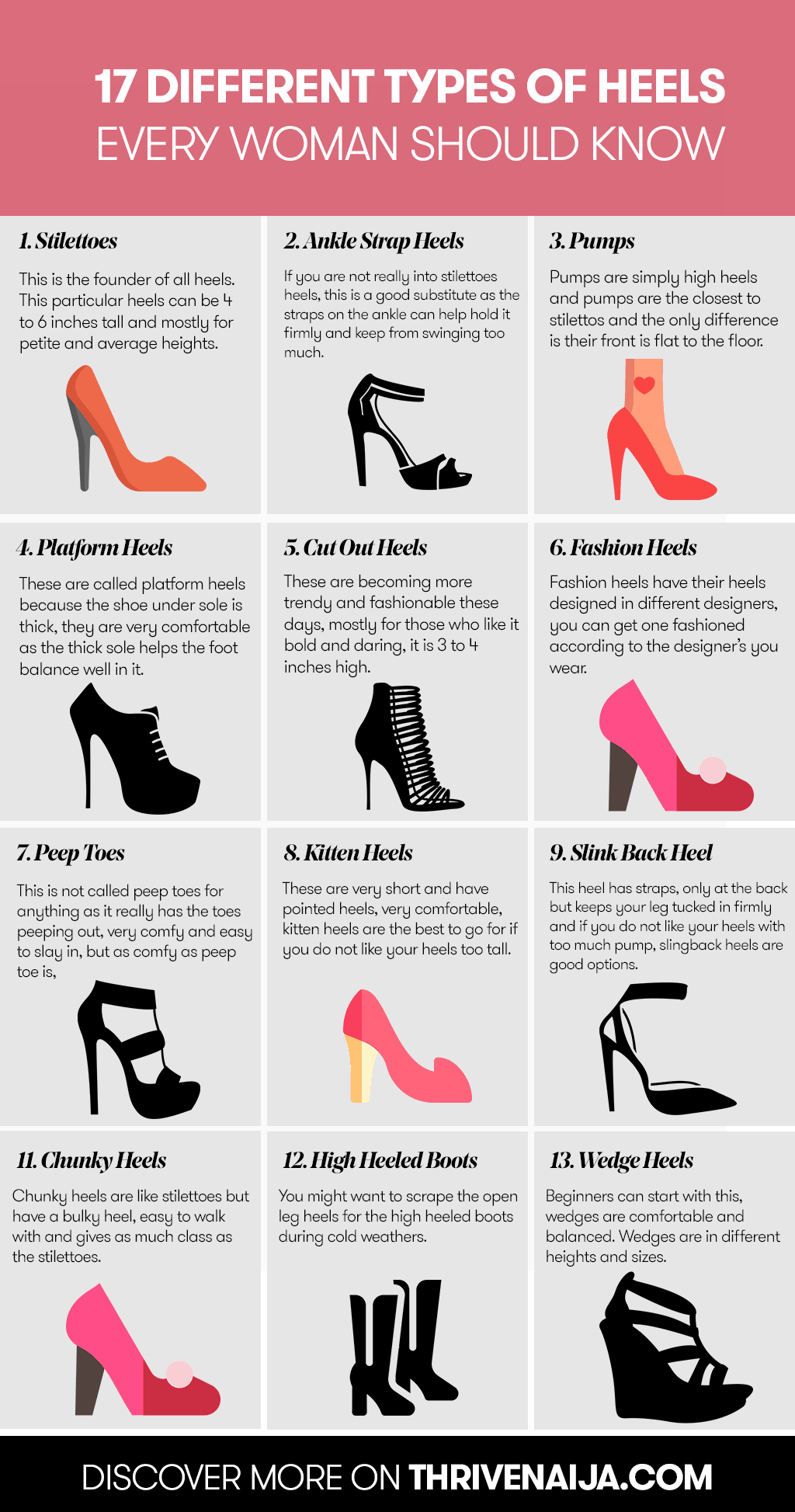 If you are not really into stilettos heels, this is a good substitute as the straps on the ankle can help hold it firmly and keep from swinging too much,  you could get one as tall as stilettos if you are good with it, and also if you are conscious of your legs, then ankle strap is your quick bet.
Get this beautiful ZriEy Women's Heeled Sandals Ankle Strap High Heels on Amazon.
3. Pumps
Pumps are simply high heels and pumps are the closest to stilettos and the only difference is their front is flat to the floor.
4. Platform Heels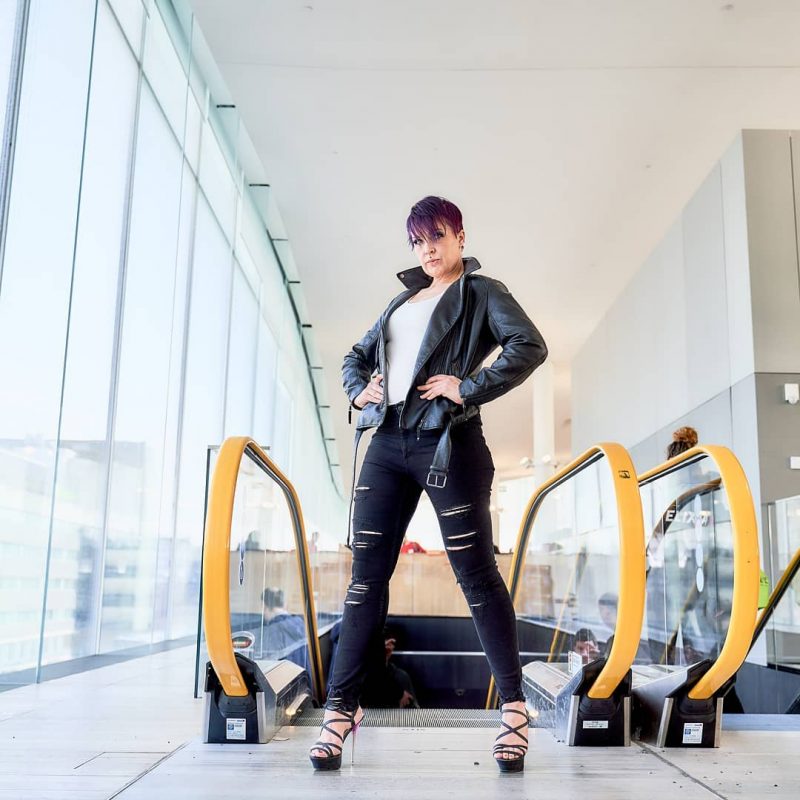 These are called platform heels because the shoe under sole is thick, they are very comfortable as the thick sole helps the foot balance well in it.
5. Cut Out Heels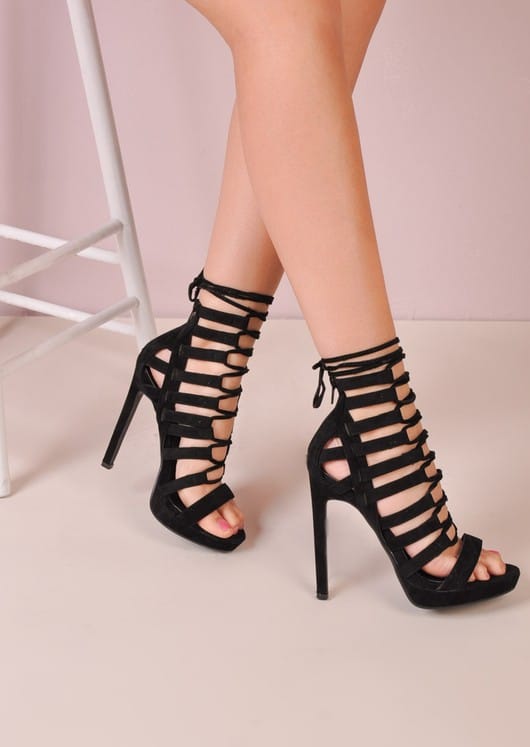 These are becoming more trendy and fashionable these days, mostly for those who like it bold and daring, it is 3 to 4 inches high, really looks cut out but absolutely gorgeous.
6. Fashion Heels
Fashion heels have their heels designed in different designers, you can get one fashioned according to the designer's you wear.
Medium Heels
Anyone can actually go for medium heels, they're not too high and not too low.
7. Peep Toes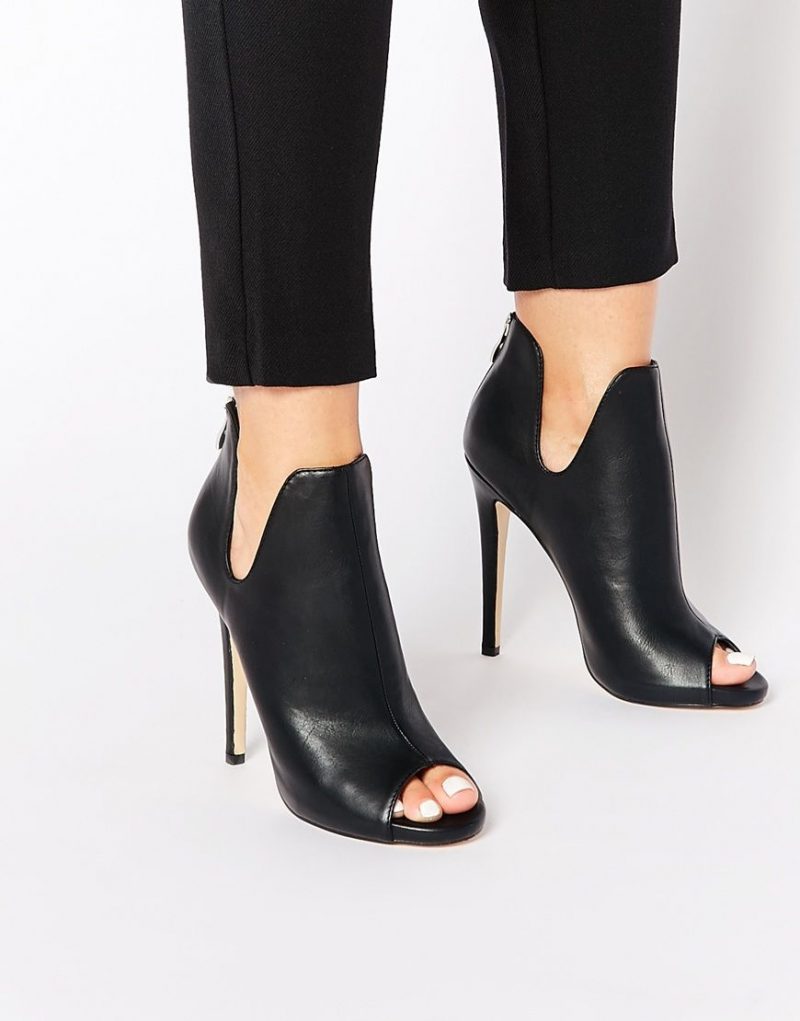 This is not called peep toes for anything as it really has the toes peeping out, very comfy and easy to slay in, but as comfy as peep toe is, won't recommend it for learners and if going to be worn should not be too tall tho.
8. Wedge Heels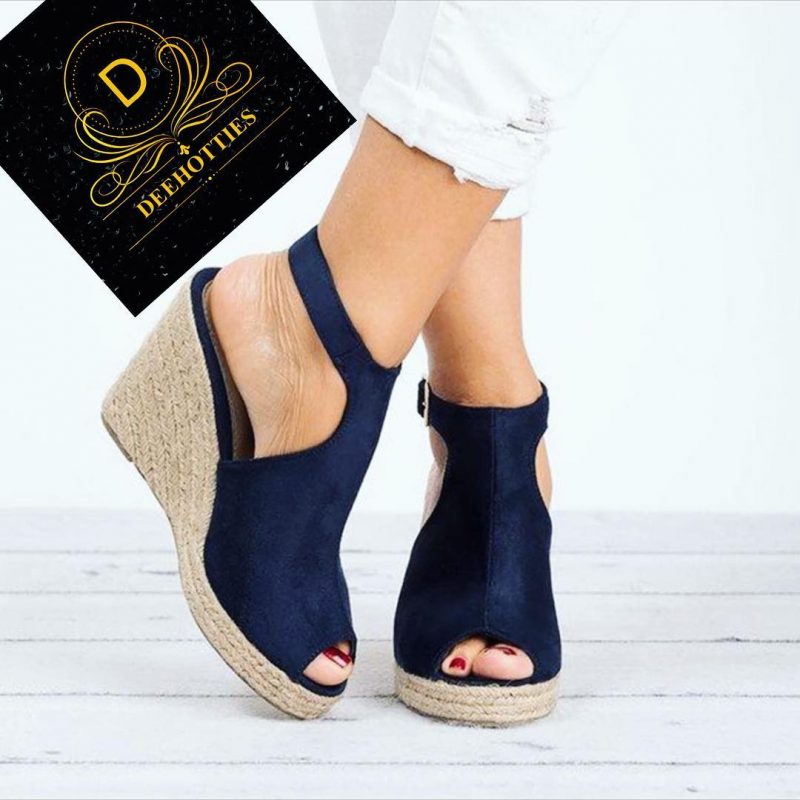 Learners can start with this, wedges are comfortable and balanced. Wedges are in different heights, depending on how tall you want it but no matter the height, you can guarantee its balanced.
9. Cone Heels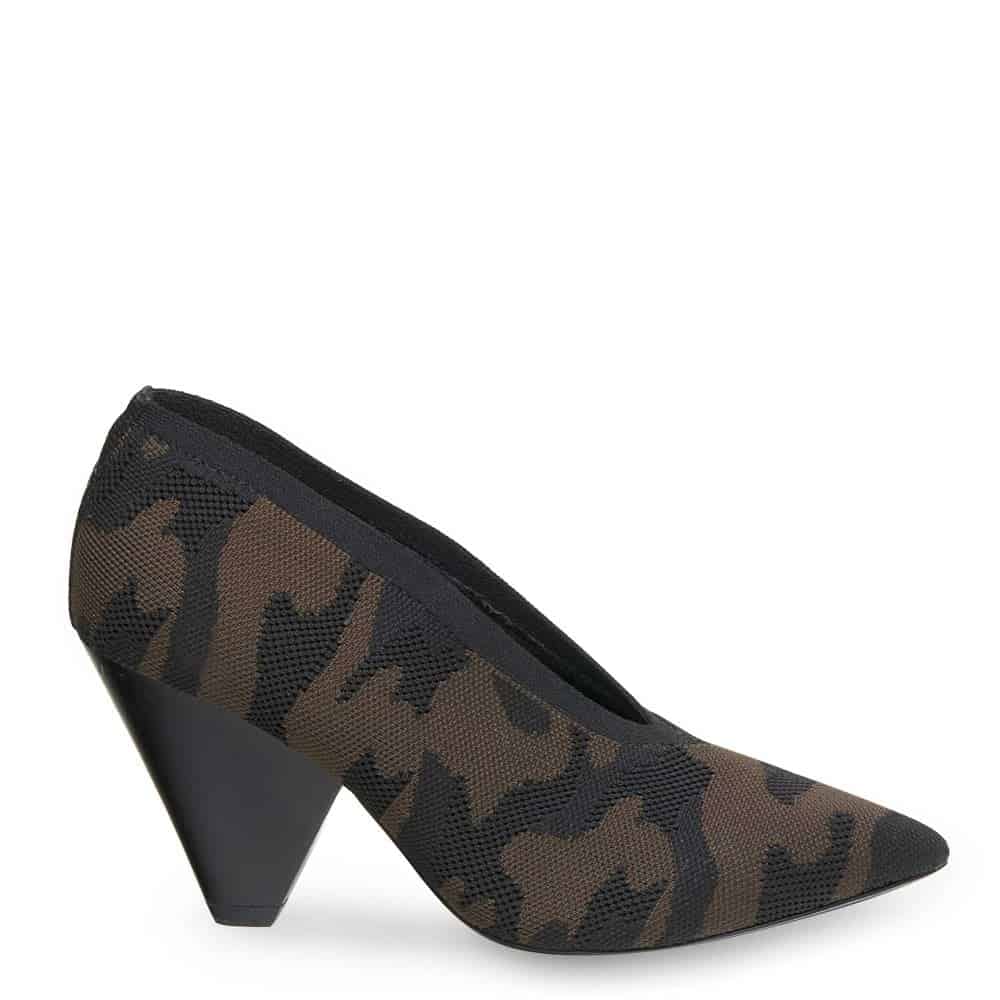 Cone heels are exactly what they are called, cone, this heels has a funny look to them but really fashionable and with the nice outfit, it is good to go. Cone heels have very thick heels and pretty balanced as well.
10. Kitten Heels
These are very short and have pointed heels, very comfortable, kitten heels are the best to go for if you do not like your heels too tall.
11. Slink Back Heel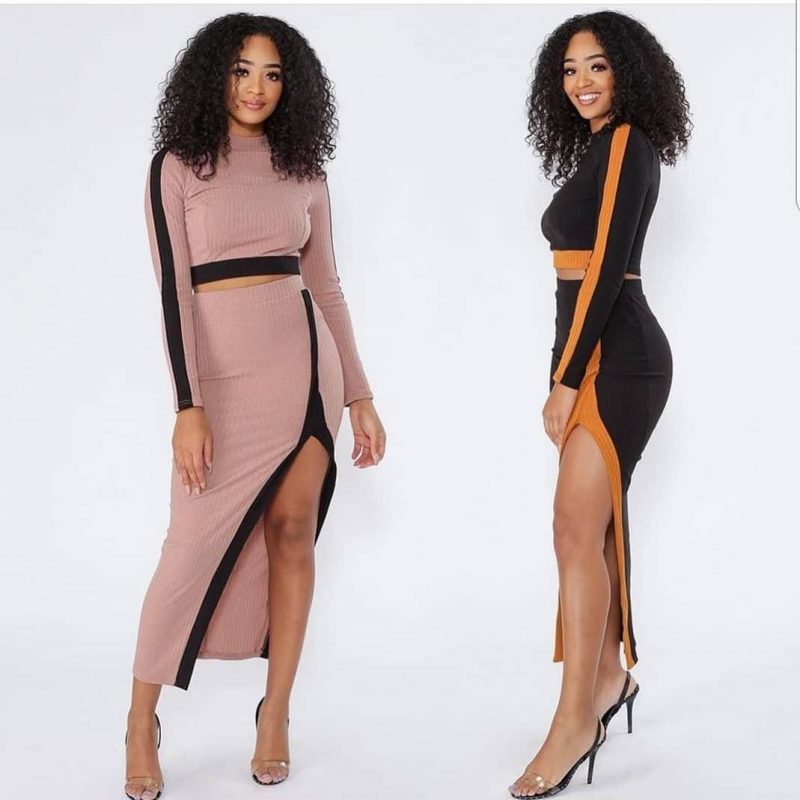 This heel has straps, only at the back but keeps your leg tucked in firmly and if you do not like your heels with too much pump, slingback heels are good options.
Low/Balanced Heels
This is the best heels beginners can start with, you can go for the low ones or the ones that are well balanced with thick soles.
12. Chunky Heels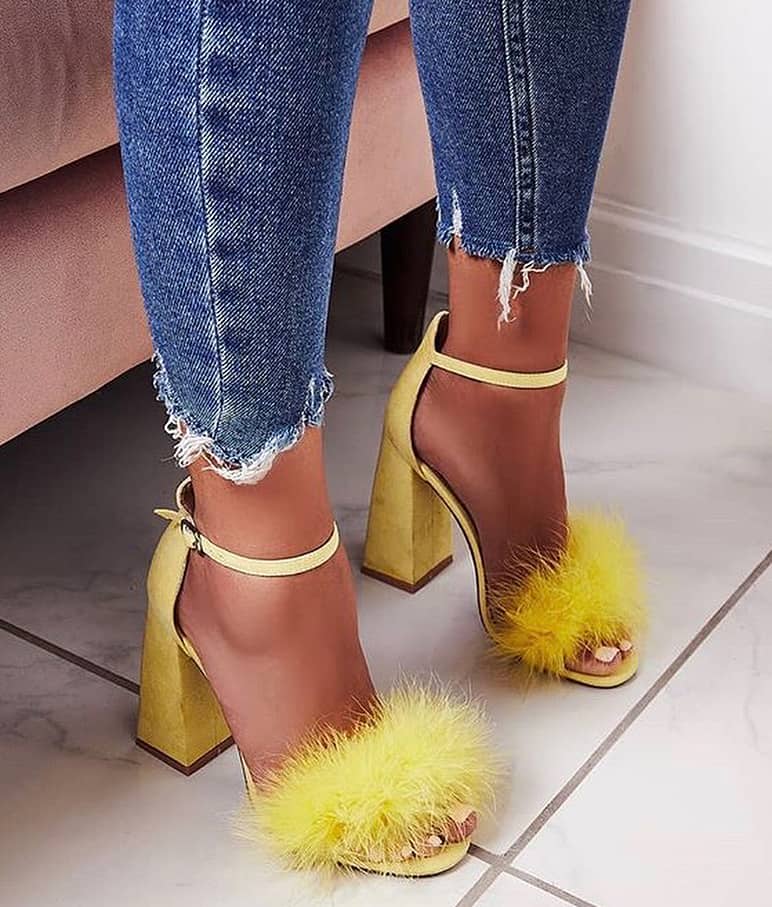 Chunky heels are like stilettoes but have a bulky heel, easy to walk with and gives as much class as the stilettoes.
13.  High Heeled Boots/Ankle Boots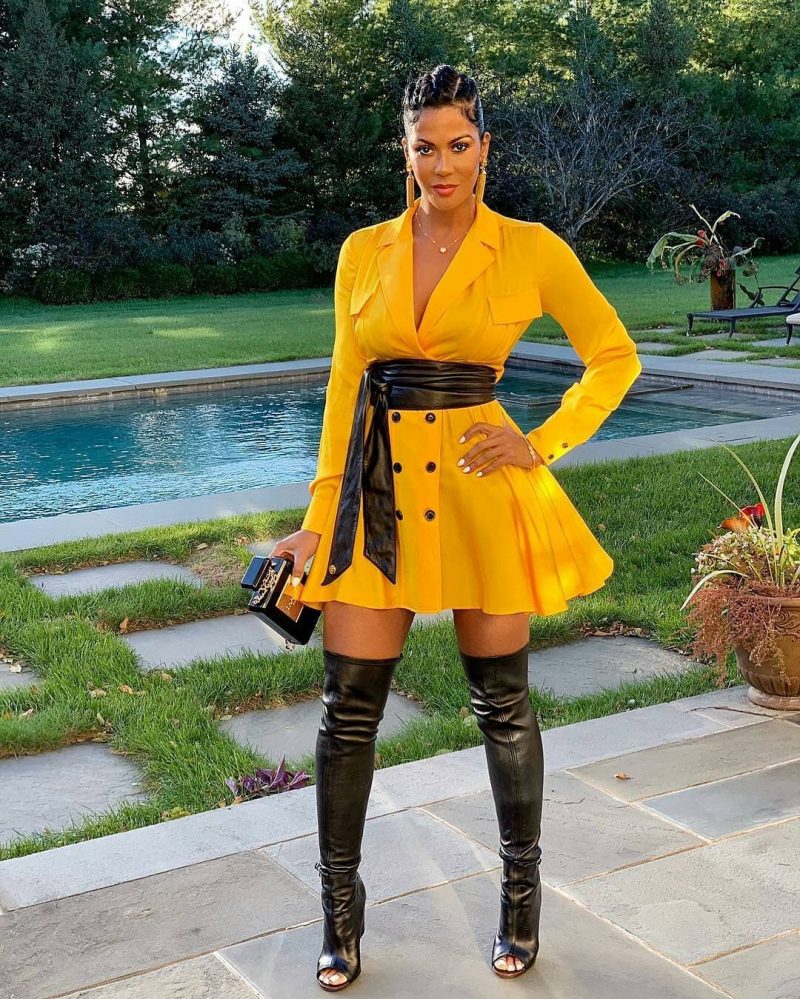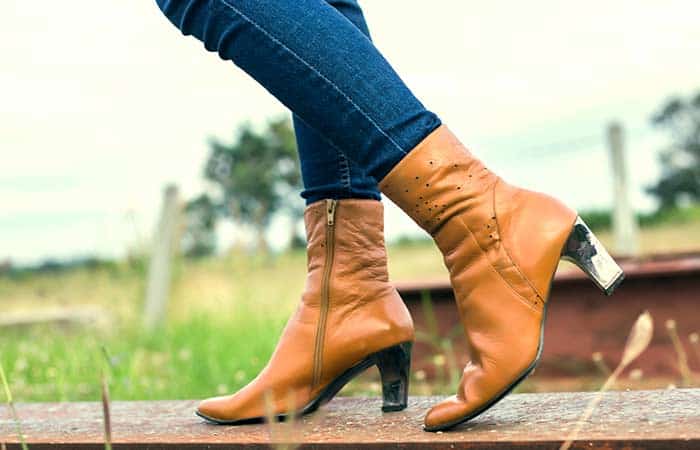 You might want to scrape the open leg heels for the high heeled boots during cold weather and not just that but it is really sexy and bold, and same goes for the ankle boots as well, very comfy.
14. Spool Heels
Spool heels have thick heels but look more like double heels as they are not too thick and with a cutting edge as well
15. Gladiator Heels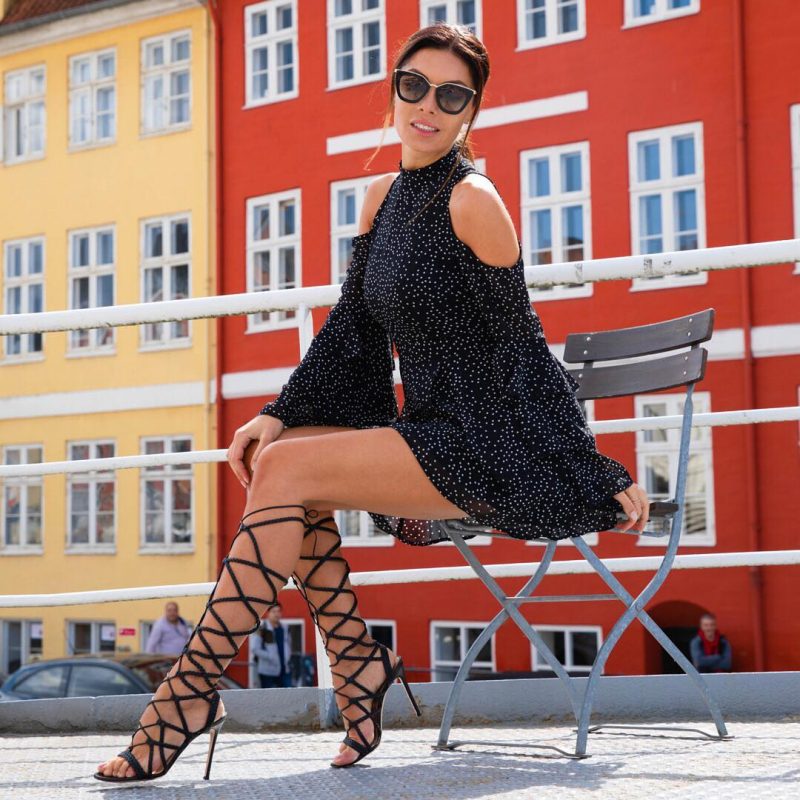 These heels are so sexy, basically suited for short dresses. They can be high though but the robes tied around the leg keeps it firmly in place and easily adjusted to.
16. Mules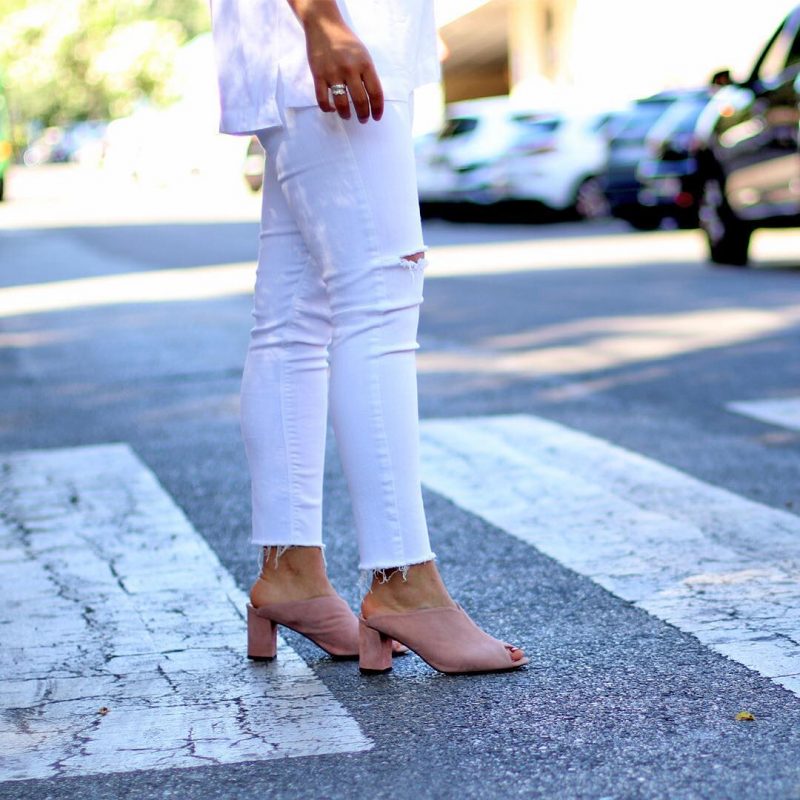 Mules are that heels that come out looking high at the top, although you could have an open or closed mule the height of the heel can vary too.
17. Wedge Sandals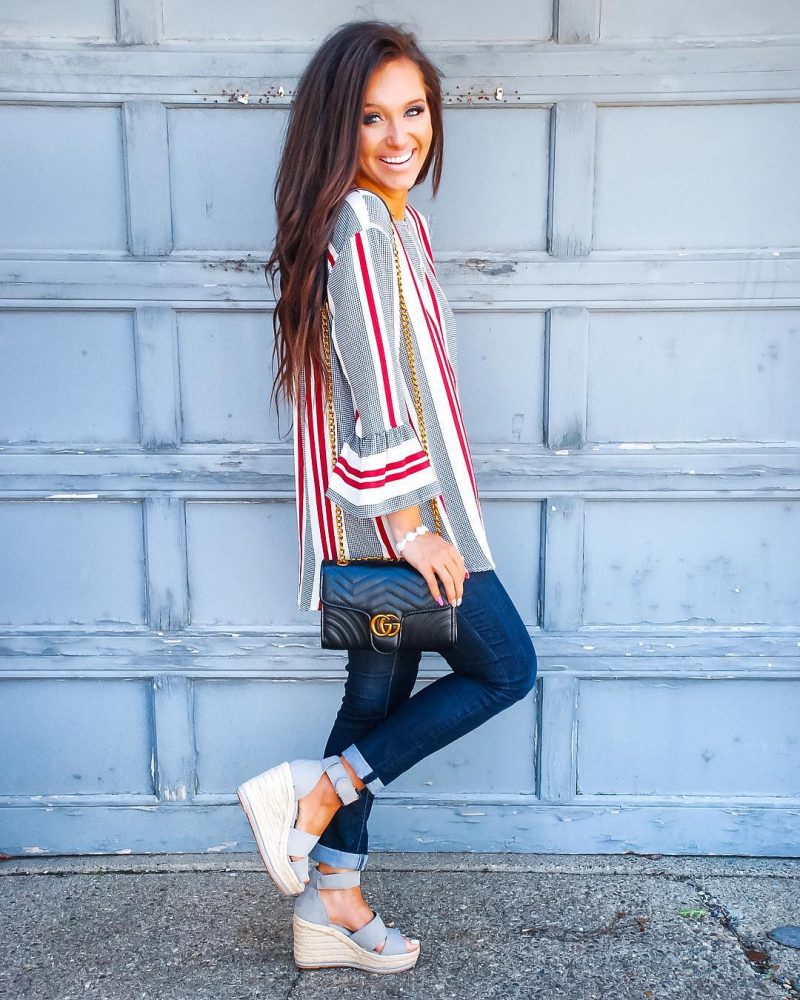 There are wedge heels that can be a little bit intimidating for learners but wedge sandals are the best option as they are not only low and balanced but worn like a sandal as well.
How do I stop falling in heels?
Often times wearing comfortable and sturdier heels might not be able to keep you from falling in those heels especially if you are a beginner in heels wearing. Here are 5 tips on how you can stop falling in heels.
1. Start With Good Posture
A good posture is a foundation to maintain heels hence why it's important to stand in your heels with the right posture, make sure your body is relaxed, your arms loose and stays on your sides.
2. Make Sure Your Heels Fit
Go for heels that fit your foot perfectly, not too large to avoid wobbling and not too small to avoid pinching your toes which could both be uncomfortable. Fitted heels will also help to maintain and support your posture.
3. Scrape Your Heels Bottom
It's vital to make sure the bottom of your heels is flat to the ground and not so pointy that you could lose your balance if it comes in contact with an object on the floor. You can scrap the bottom with sandpaper to keep it flattened and smooth.
4. Straighten Your Core And Look Straight Ahead
Having a straight core will make it easy to carry those heels gracefully and even run in them, always look straight ahead to avoid hitting your foot on crates or curbs that might be in your path.
5. Maintain Your Natural Step
There is no reason to change your natural step as it might be uncomfortable walking in a step you are not used to. It's natural to walk in flat shoes by placing your weight from heels to toes on it hence you can take the same approach while wearing heels too.
Fashion won't be complete if you do not mention heels, this might not be all on the heels dictionary as fashionistas keep creating new ones every day but these are the best type of heels every lady should have.
We're open to feedback, Did we miss anything? Talk to us using the comment form below 🙂
Read Next: 12 Types Of Braids You Probably Don't Know