Whether you are a fashion designer who loves to make creative styles or simply a mother who would like to make amazing styles for her teenager then you will definitely love the compilation of the latest Ankara styles in this article. Ankara clothing is one of the biggest fashion trends for both males and females and there is no limit to how creative you can get with Ankara fabric.
It can be a bit hard to pull off the perfect styles for teenagers as they are pretty more selective however designers have found a way to create amazing styles they can't help but love and these styles also inspire creating your own personal style.
Teenagers are definitely not going to be out of the 2021 ongoing latest Ankara styles. So, we have rounded up 25 cute Ankara styles for teens.
25 Cute Ankara Styles For Teenagers
Whether you are on the lookout for long, short gowns or a fabulous jumpsuit, there are many styles to pick from when it comes to Ankara prints. Your Ankara fashion archive is never to be boring with the right inspiration. Here are 25 cute and trending Ankara styles for teens.
1. Ankara Gown With Cap Sleeve
This is a style a teenager of any age will definitely love to rock. The design is made to be reserved and cool for practically any party. If you are good with heels then feel free and if you are more into sneakers, you would also find this style very comfortable.
2. Strapless Ankara Gown
This is a really gorgeous style and you are definitely going to love how convenient it is. It is a style that allows you to stand out as a guest at a wedding. It's perfect for teenagers and adults as well.
3. Tub Ankara Jumpsuit
Ankara styles are not just beautiful but you can get creative with them and come out with just the most fascinating style you can't help but love. Tub Ankara jumpsuits are not only lovely but quite simple and can easily be paired with a jacket for a formal look.
4. High And low Sleeveless Ankara Style
The high and low Ankara style is perfect for all ages. It is great if you want a simple style but can't make up your mind on how fancy you want. This can also be designed with sides high and low but to make it very comfortable for teenagers, front and back is best recommended.
5. Trendy Ankara Playsuit
Playsuit is another Ankara style for teenagers we are in love with. This is a style that tends to stand out a lot and it can be worn to parties or casually at home.
6. Long Sleeve Ankara With Layers
Here is another really fascinating Ankara style, it is perfect for weddings and suitable for all teenagers.
7. Ankara Shirt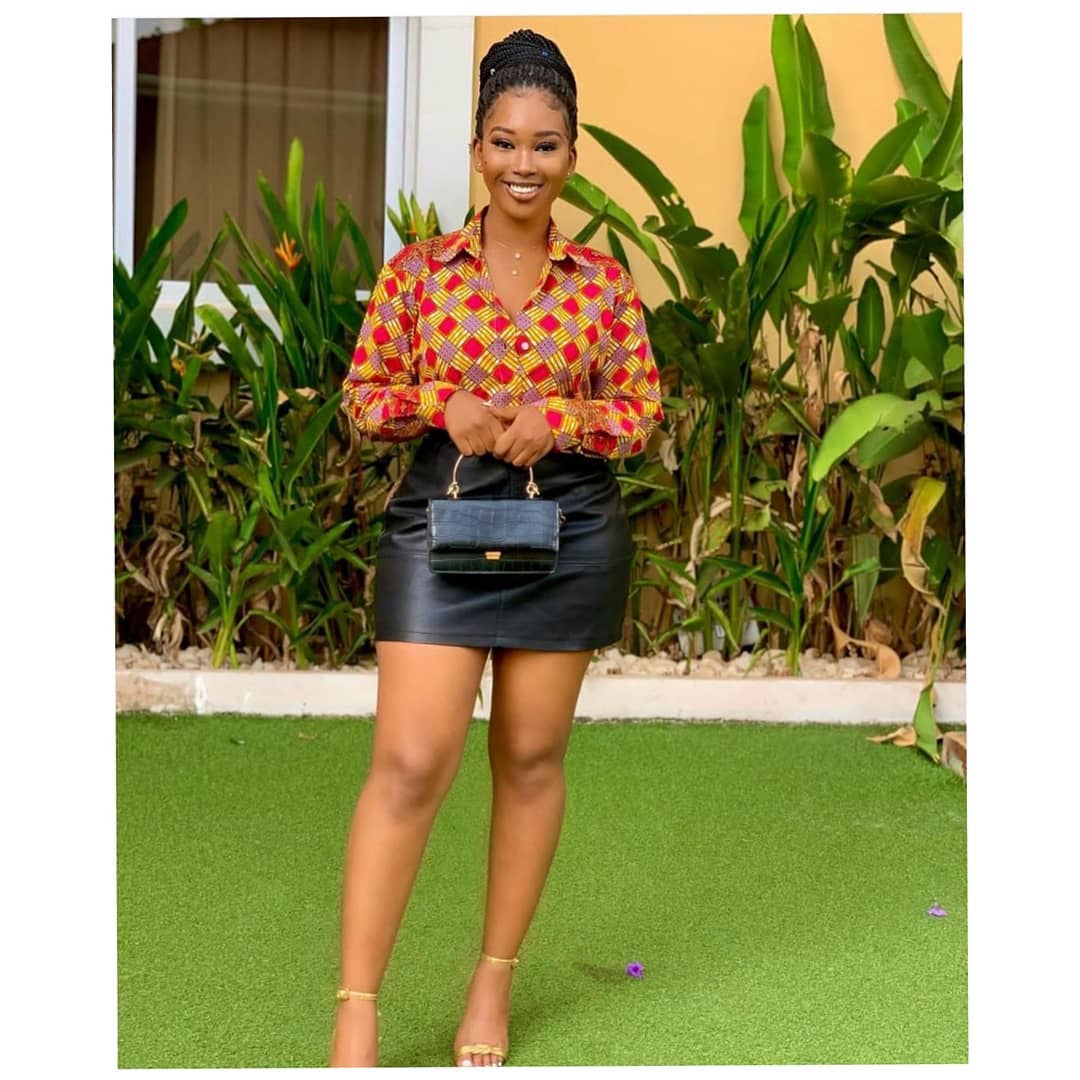 Ankara shirts have recently been introduced and we must admit it looks really glamorous on teenagers of any age. It just needs a skirt or denim to complete the look.
8. Ankara Long Flay Gown
We all love a long dramatic gown and what better way to rock in than with Ankara fabric.
9. Ankara Off-Shoulder With Belt Waist
Ankara styles need not be elaborate to be perfect. This is really fancy with sneakers and if you are good with heels then you can have it paired with it instead.
10. Peplum Ankara Top
We all love a good Ankara top. A peplum top is the new trendy way to wear your Ankara top and it's really classy.
11. Stylish Ankara Gown For Teenagers
Here is another really stylish Ankara style you would want to have in your closet. It's perfect for church.
12. Short Raglan Sleeve Anakara Gown
This is a really interesting ankara style and the sleeve makes all the difference in this Ankara style.
13. Ankara Crop Top Design
This is another really cool top for teens. It pairs nicely with denim trousers or skirt.
14. Ankara Straight Gown Design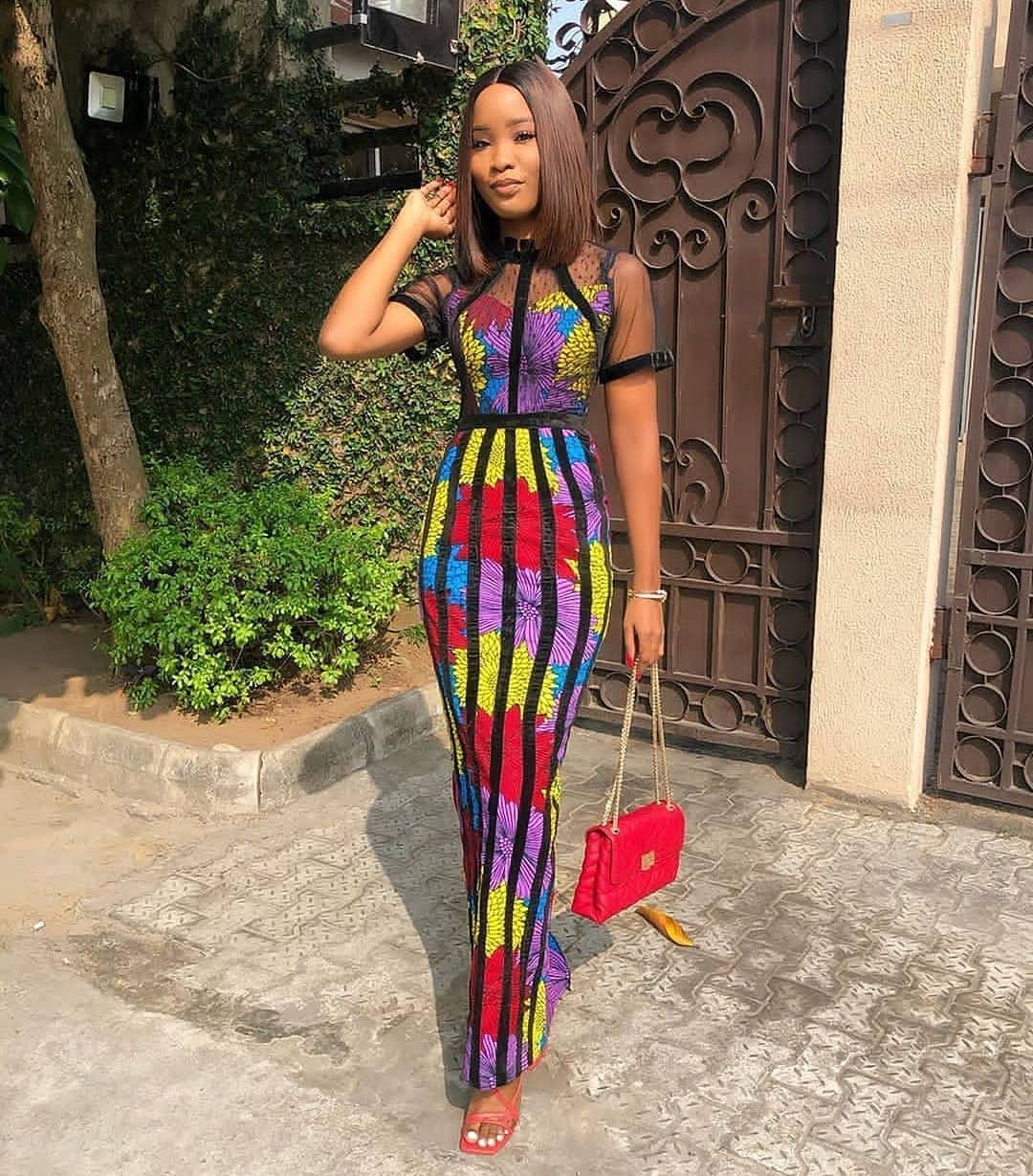 If you are bored with the normal straight gown design then here is another dimension you might want to take your Ankara style.
15. Long Ankara Boubou Style
Boubou Ankara style is that astonishing style that can never be boring and it's very comfortable as well.
16. Ankara Shorts And Blouse For Teens
We are in love with this look, it's not just stylish but easy to make for any shape and figure.
17. Midi Ankara Gown Style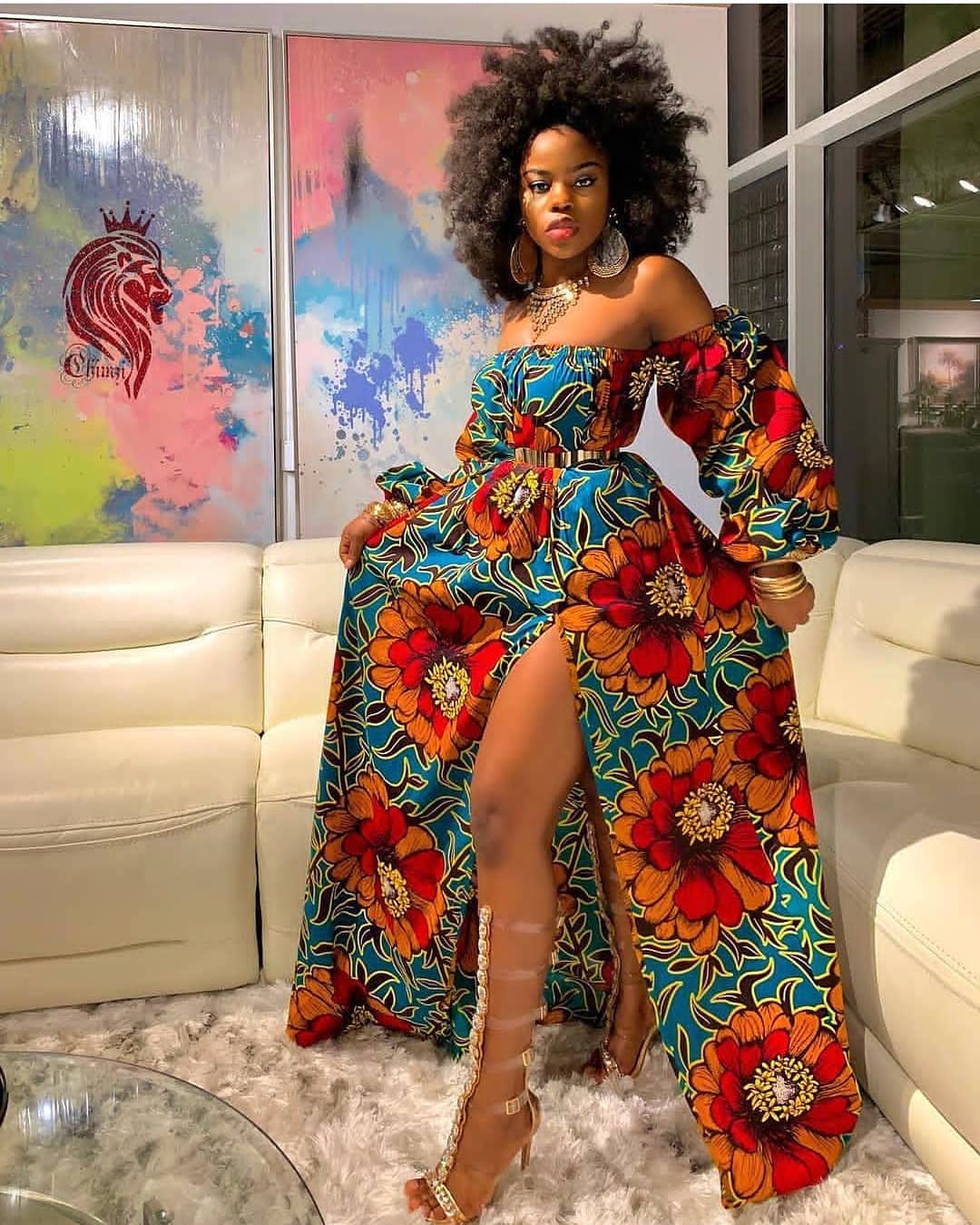 This is a style that allows you to go all out with your Ankara style. This is quite exotic but to make it less so, all you need to do is to keep it simple with a low split.
18. Ankara Jumpsuit For Teenagers
Jumpsuits are pretty easy to style for teenagers and this is because it's conservative and there are so many styles to choose from.
19. Latest Top Ankara Design For Teenagers
Here is another stylish Ankara top for teenagers.
20. Ankara Patched Pocket Shirt And Short
This is simply stunning and perfect if you love your Ankara styles to stand out. The shorts definitely look amazing with the baggy top.
21. Simple Ankara Short Gown
Here is another simple cute gown that allows you keep things cool and classy.
22. Ankara Butterfly Dress
The butterfly Ankara style has been around for a while and recently teenagers are finding it suitable for casual occasions.
23. Ankara Sleeveless Jumpsuit With Pockets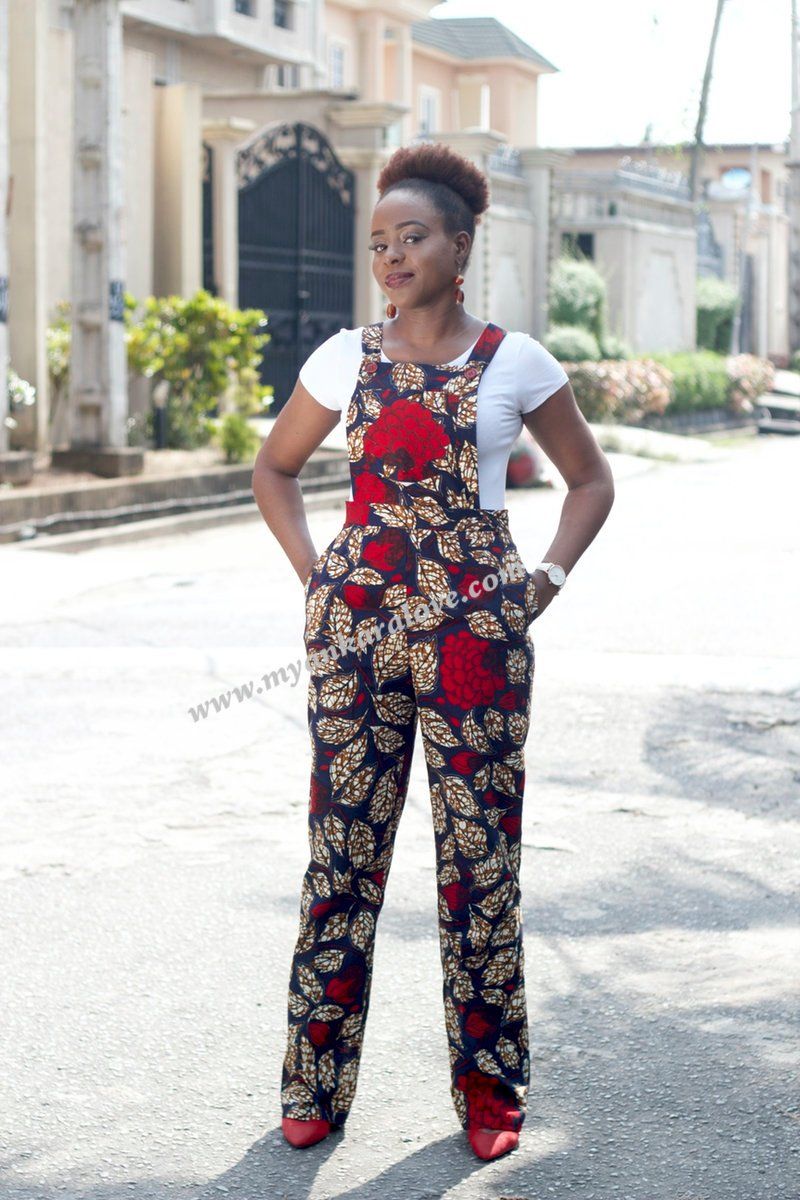 Long sleeve jumpsuit can become boring sometimes and if that happens, a strapless jumpsuit can help save the occasion.
24. Ankara Gown With Layered Sleeve
These sleeves are worth setting enviable trends. This might be in trend but rocking with a short flay gown is something that stands out.
25. Crop Top And Skirt For Teenagers
Ankara crop top and skirt give liberty to a little funkiness. This style is tailored to give an elegant and really fancy look. It is the perfect style to go for if you want to keep things stylish and less dramatic.
In Conclusion
When it comes to Ankara styles, everyone likes having a personal enviable style that starts and no exception with teenagers either. Teenagers are known to go really fancy styles and the most fascinating thing about Ankara styles is that there are so many ways it can be styled and they are very limited way it can go wrong.
Read more on latest Ankara styles: