41. Elegant Turtle Neck Gown
This is what should be termed simple but flawless, inspired yet? its a gown worth having for all occasions, no stress and no drama.
42. Off Shoulder Gown
The interesting thing about this should be how it can be incorporated to suit anyone's fashion sense.  A design has been embroidered to make it suitable and more comfy for those who are no fans of no shoulder cloths.
43. Simple Tiny Hand With Material Infused
The beauty of this gown is definitely everything about it. classy and in trend, nothing should stop you from rocking this if this does not inspire you yet then let's keep the ball rolling.
Watch Us On YouTube
44. Strapless Tub Gown
Looks chic right? its bold and definitely eye-popping and should not be ignored.
45. Dansiki Long Gown
This time has been in vogue for a while but basically just used for tops and short gowns but its surely rocking it in long gowns too.
46. Ankara Gown With Ruffle On One Sleeve
Fashion lovers check this out it has its ruffle details embroidered on one sleeve, and also has its tulle detail in front, this piece gives a perfectly chic look.
47. Flay Gown Infused With Chiffon
This gown has a sleek appeal to it. It has a double one hand and also has a chiffon net added to advance the style.
48. Egyptian Queen Design
You are queen so dress like a queen. This Ankara has been crafted to look like an Egyptian queen attire and its refreshing and absolutely fabulous.
49. Simple Body Cut Ankara
This is beautiful and easy to rock. The trend in this amazing design this lovely month.
50. Maxi Infinity Dress
This is simple, comfortable and worth having for lovers of bold and bad.
51. Simple Maxi Gown With Neck Tie
This is what I termed Formal but stunning. It has a unique appeal to it and can not be ignored.
52. Formal Off Shoulder Gown
This unique gown can be formal wear to a cocktail party or an official evening outing. Bet you are getting inspired already or not? Do not worry we still have more long Ankara gown pictures to showcase.
53. Tiny Straps With Fan Hand
This is interesting combination ladies, it is simple, fashion oriented and absolutely lovely.
54. Alter Neck Gown With Backless Straps
Did I hear you say lovely? Exactly the word to qualify this gown. Ankara just keeps getting more captivating.
55. Bulb Ankara Gown
The bulb added to the hands of this ankara is making it look chic and even without those bulbs we still have ourselves looking at the tube dress and still saying nice design.
56. Wrap Ankara Gown With Long Sleeves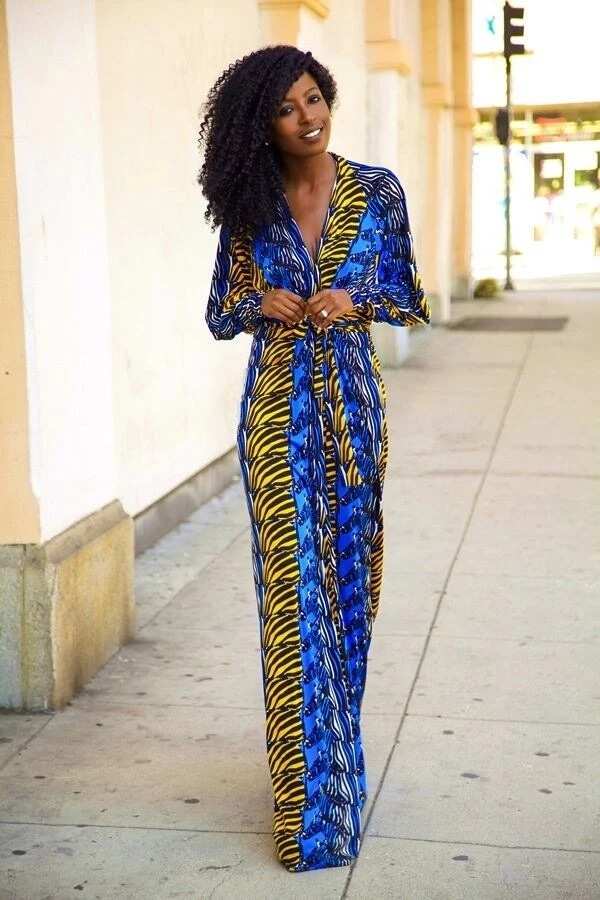 This will be a cap[tivating design for lovers of long sleeves. It is super Trendy and classy.
57. Unique Hand Ankara Design
Most Ankara fashion lovers don't want a plain hand or just normal long sleeves so this style might be just for you.
58. Ankara Style With Side Bulb
[cap53on id="attachment_5231″ align="aligncenter" width="1080″]
Image:@ankarawoman// Instagram[/caption]
There is one thing that captivates Ladies about fashion and that is how creative designers can get. Move the bulb where ever you want ladies.
59. Ankara Layers With Step Cuts
This is a well-designed gown that would inspire you. It could be rocked at a wedding or on any special occasion as well.
60. Crossed-Neck Infinity Wear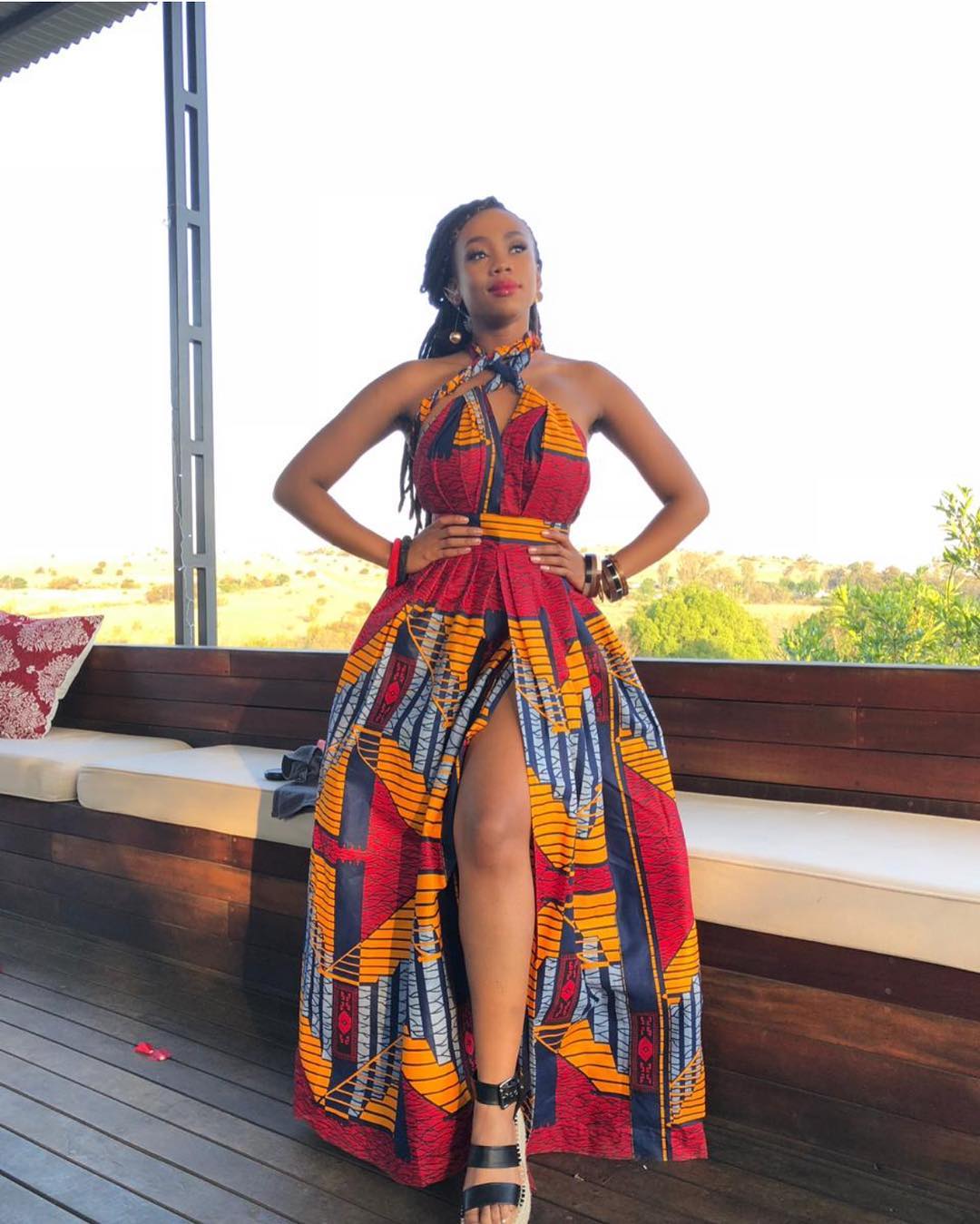 Spark more attention with this cross-neck infinity Ankara. It sure has spirit and will look dashing on anyone irrespective of the figure.
---
Hope you liked these Ankara long gown styles, If you're looking for short gown ideas, Please click here for the hottest styles that will inspire you.
See Also:
Follow us on Instagram @thrivenaija for more beautiful styles 🙂