It's really hard not to love box braids and it happens to be the most popular hairstyle as well. If you have recently cut your hair and want box braids then there is a stylish way to achieve this Braids with shaved sides are now the upgraded box braid style and this hairstyle is highly rated due to how cool it looks.
Box braids with shaved sides have become even more interesting in 2021. There are so many interesting ways it can be styled but you have to ensure that your shaved side is not braided into.
Shaved sides have been in trend for a while but become more popular after Cassie and some celebrities were found rocking it. This box braid style is the perfect one for recreating a punk rock look.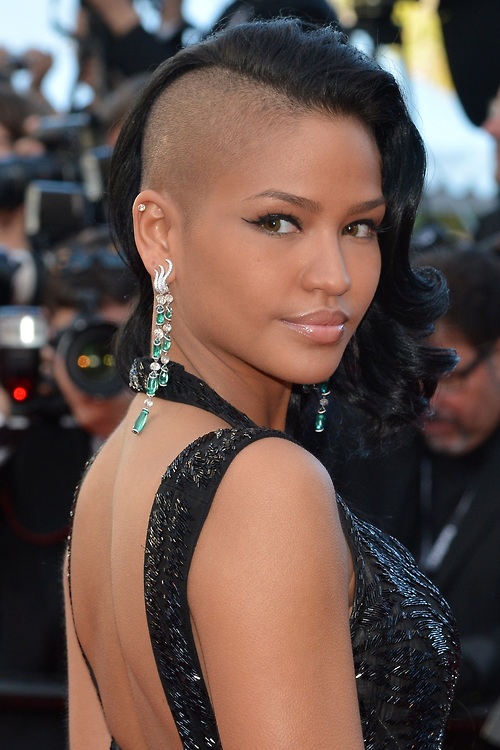 You don't need a regular three-strand braid alone to rock shaved sides, there are so anyways it can be made.
22 Box Braids With Shaved Sides For 2021
Women are currently turning heads with the box raid shaved sides hairstyle. It's the perfect hairstyle for you to balance the feminity of braids with the punk edge look. To hop on the box braid with shaved side trend, we have compiled 22 styles to inspire you.
1. Medium Box Braid With Front Shaved Side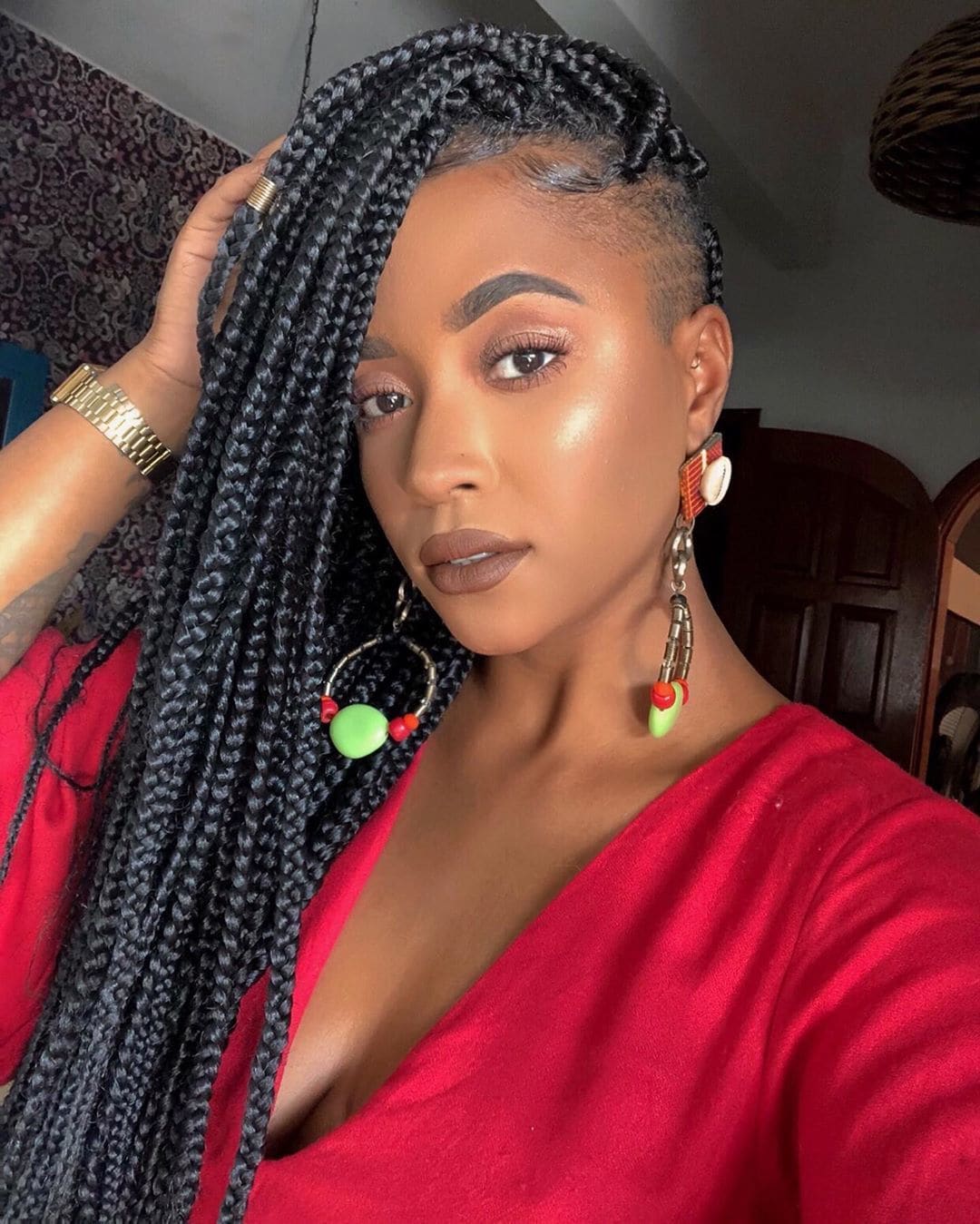 This is regarded as one of the classiest hairstyles for any occasion. It replicates the punk look perfectly. Only the front side is shaved which makes it ideal for you don't want something too dramatic. It is simple enough for your hairdresser as well.
2. Trendy Ponytail With Shaved Sides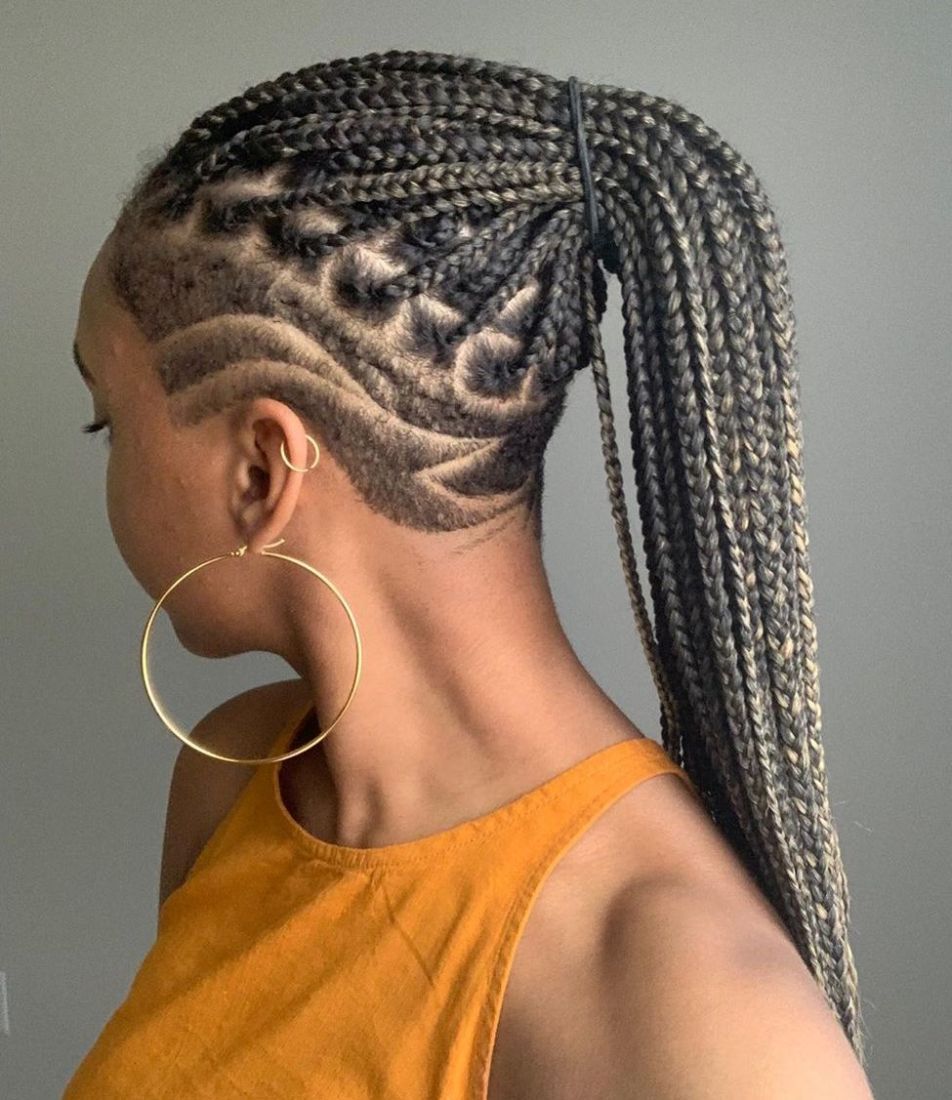 Ponytail is another very superb braid style and paired with the shaved sides makes it even more interesting. This style is ideal for all occasions and you try rolling into a bun to recreate an oversize classy updo.
3. Blonde Box Braid Shaved Side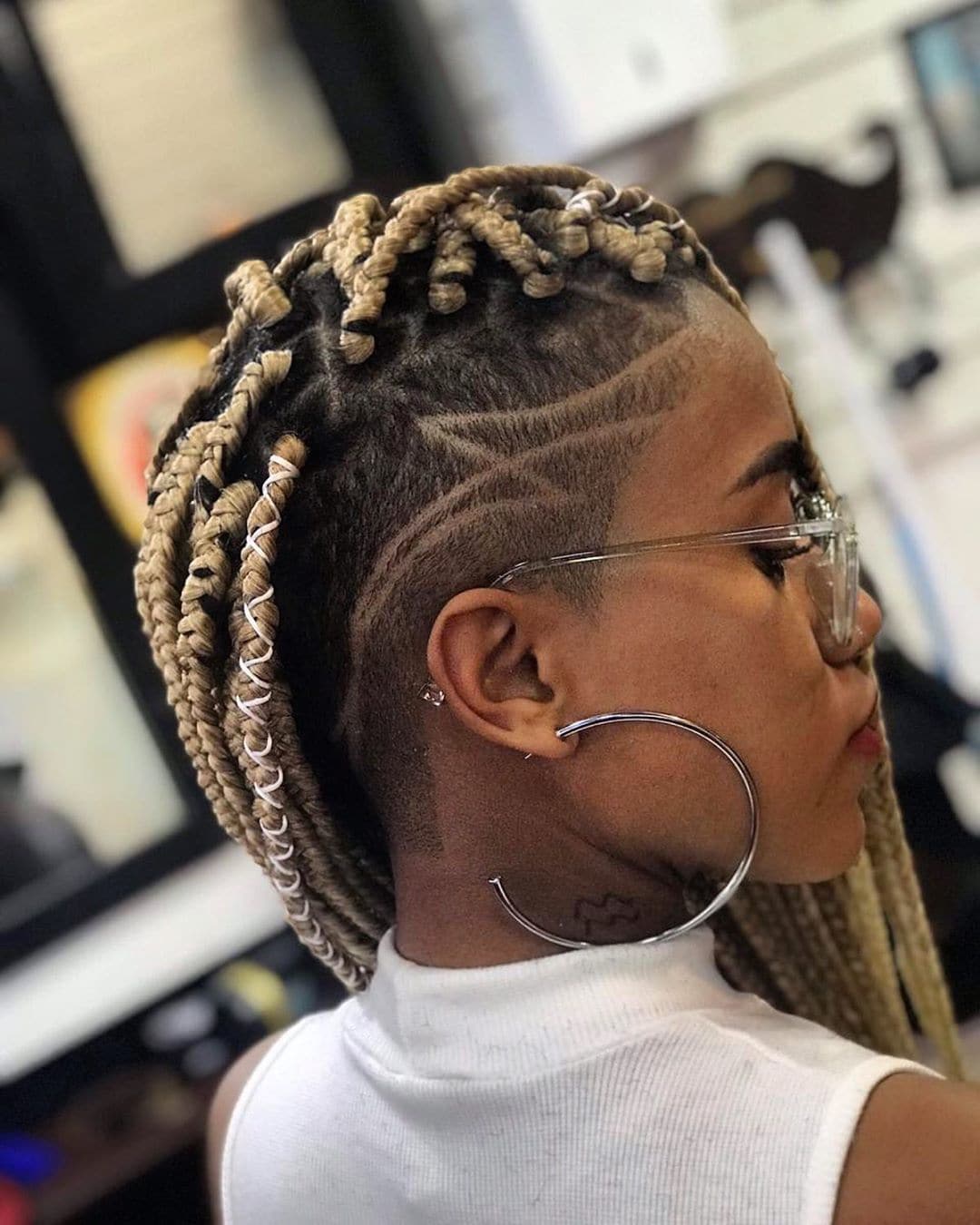 Blonde box braids are highly rated and they look good with shaved sides. This is perfect for a dramatic punk look. Shaving just one side is just as classy as the two sides shaved braid.
4. Box Braid With Undercut Shaved Side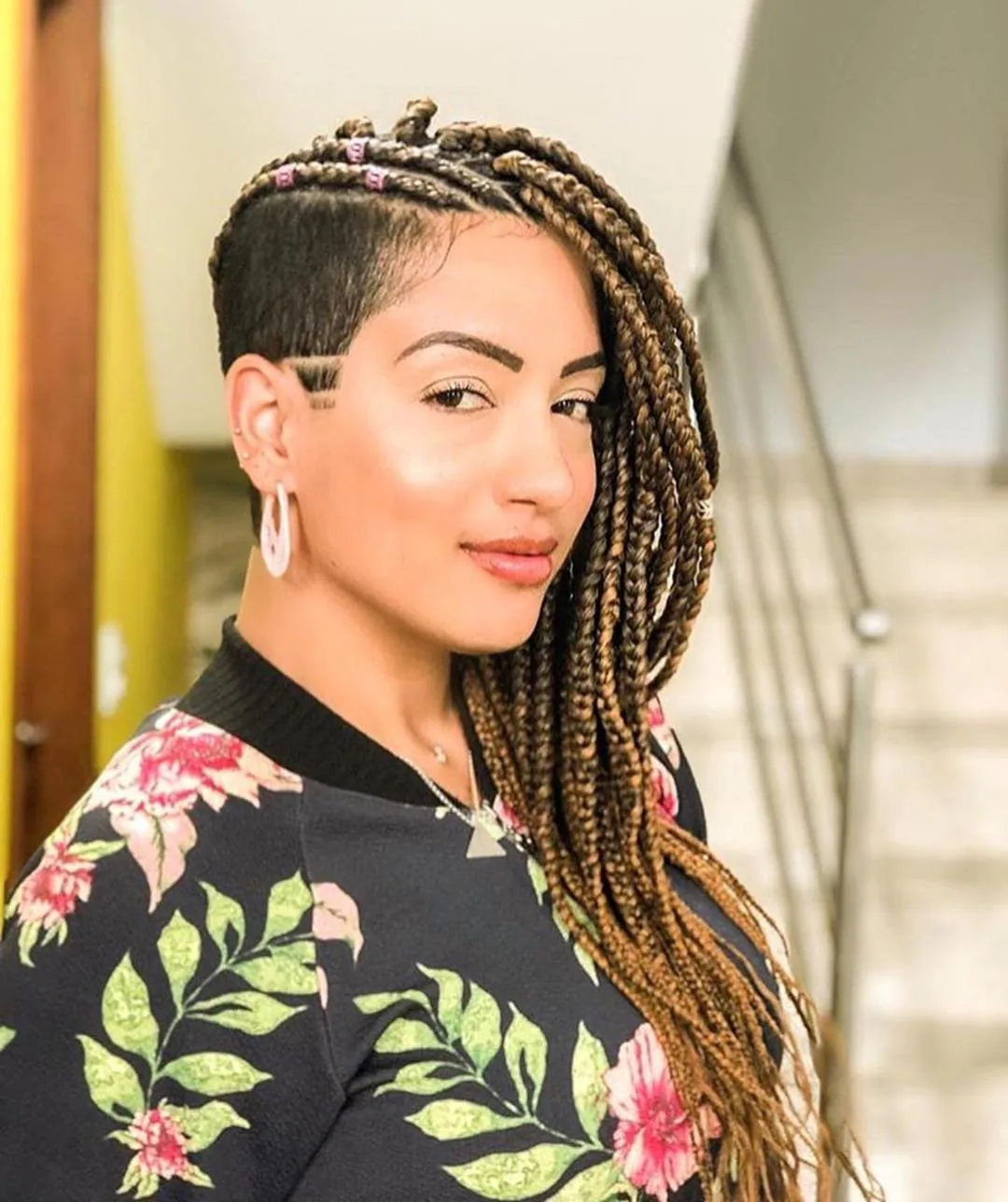 To ensure your box braid is interesting then you need to make sure the shaved sides get the right cut as well. An undercut is a really cute haircut and works well with box braids.
5. Micro Gold Box Braids With Shaved Sides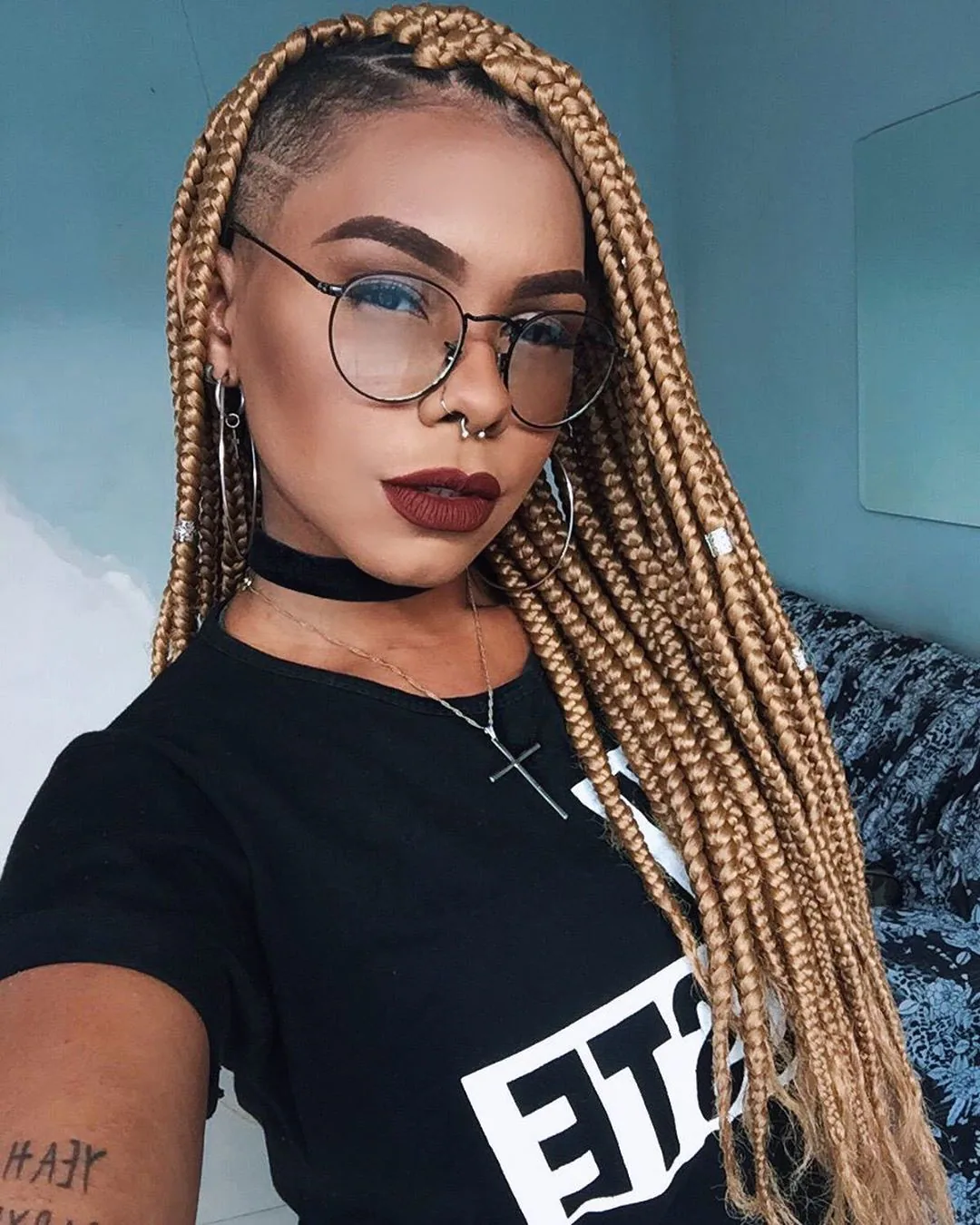 Blonde is an interesting and very popular color for box braid and we must say it makes haircut stand out even more. This is a cool shaved sides box braid style.
6. Box Braid With Edgy Shaved Side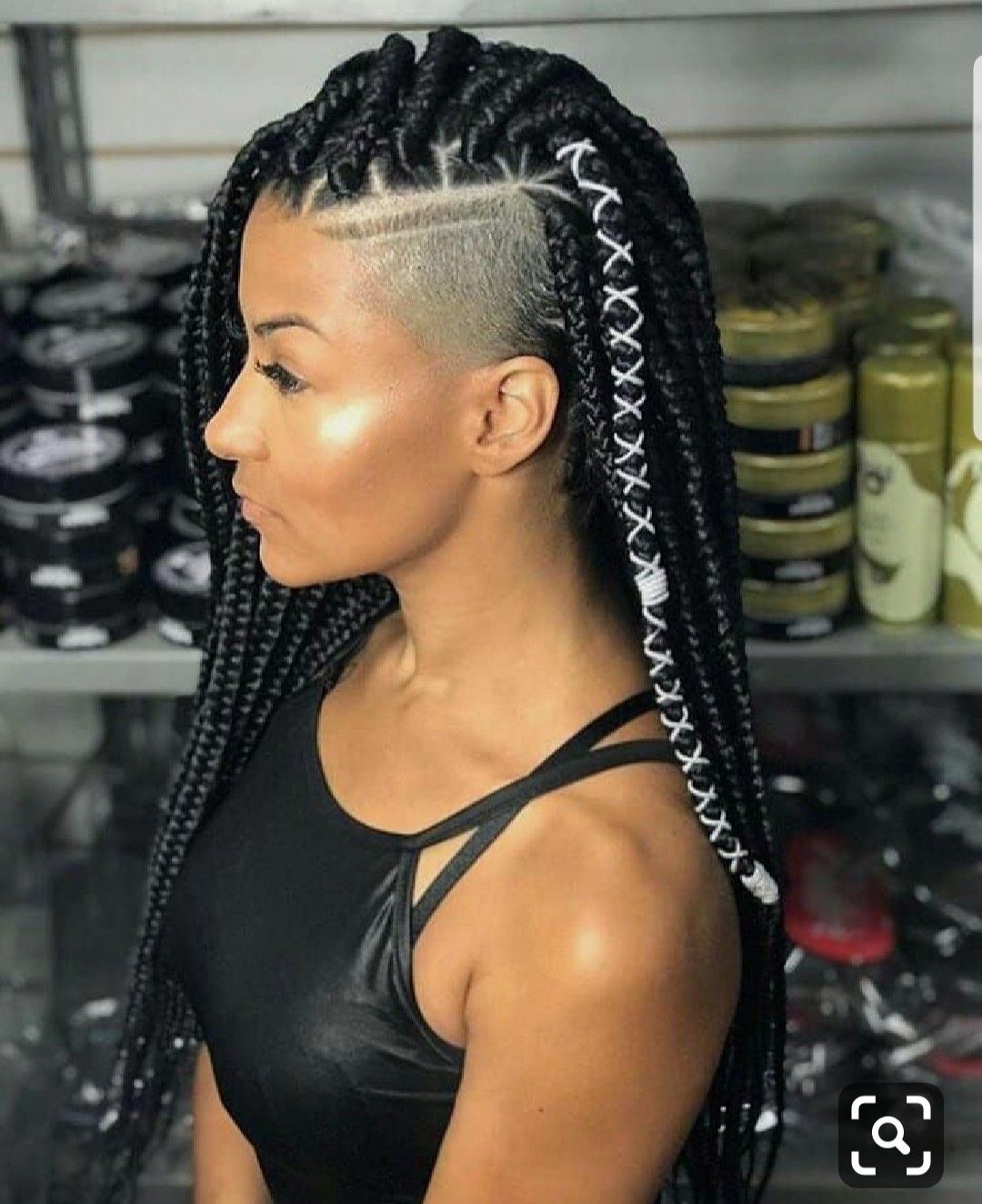 This is another badass shaved side box braid you need to try. The accessorized part makes it look even more gorgeous.
7. Medium Box Braids With Round Shaved Sides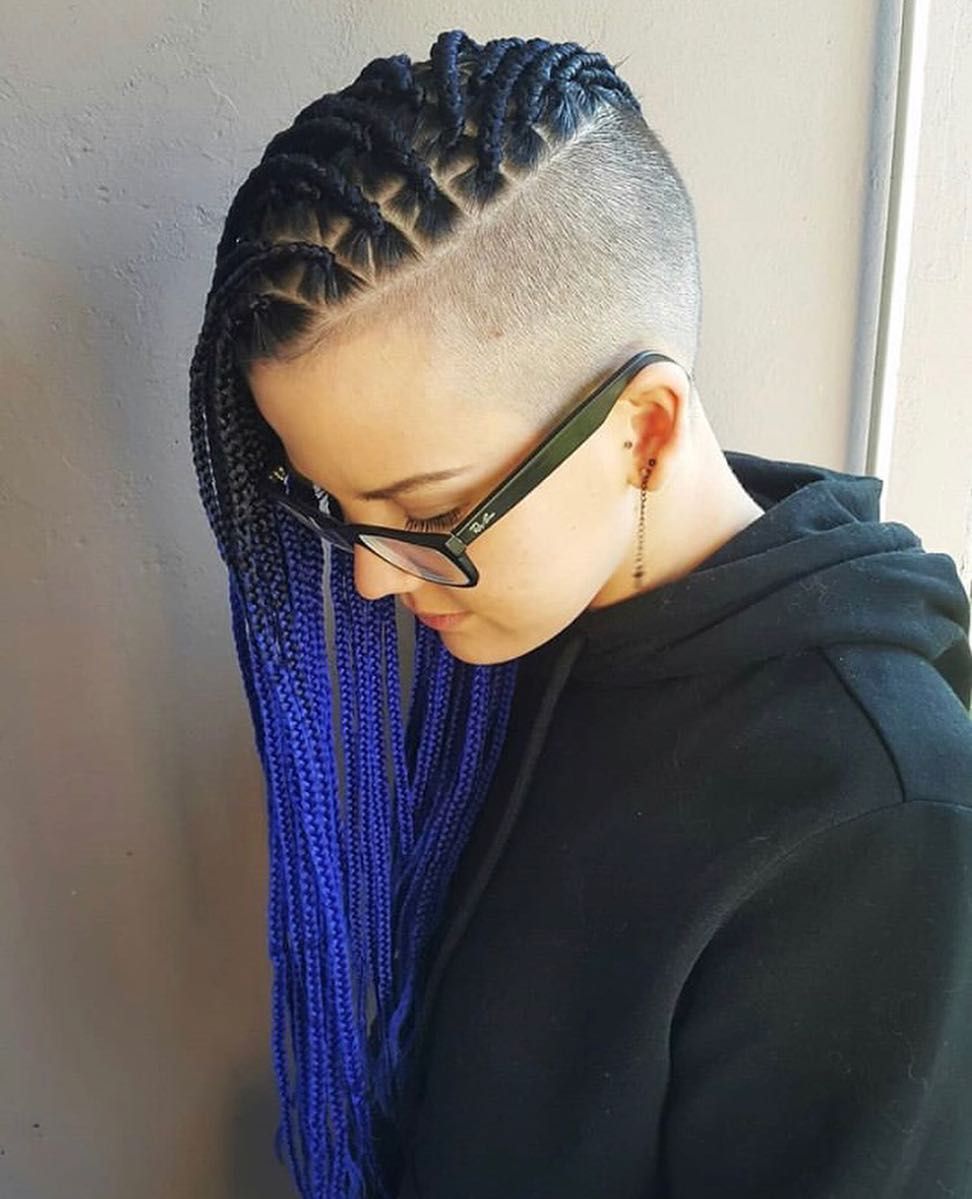 If you want it pretty straightforward and interesting then is the suitable one to consider. This needs just one extension and the shaved sides include an undercut too.
8. Pompadour Box Braid Hairstyle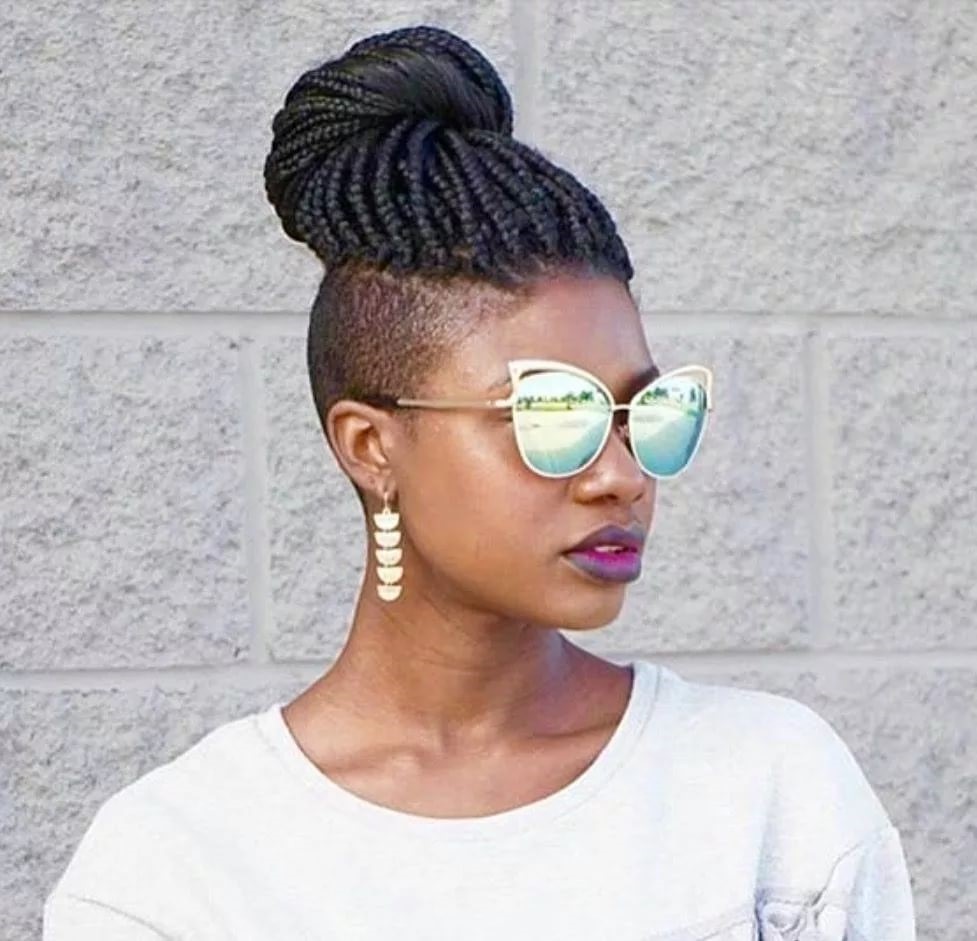 An undercut is the most popular haircut for women and it's a lot similar to punk. Styling box braids on this won't take time except you are going for tiny box braids.
9. Tiny Box Braid With Undercut Shaved Sides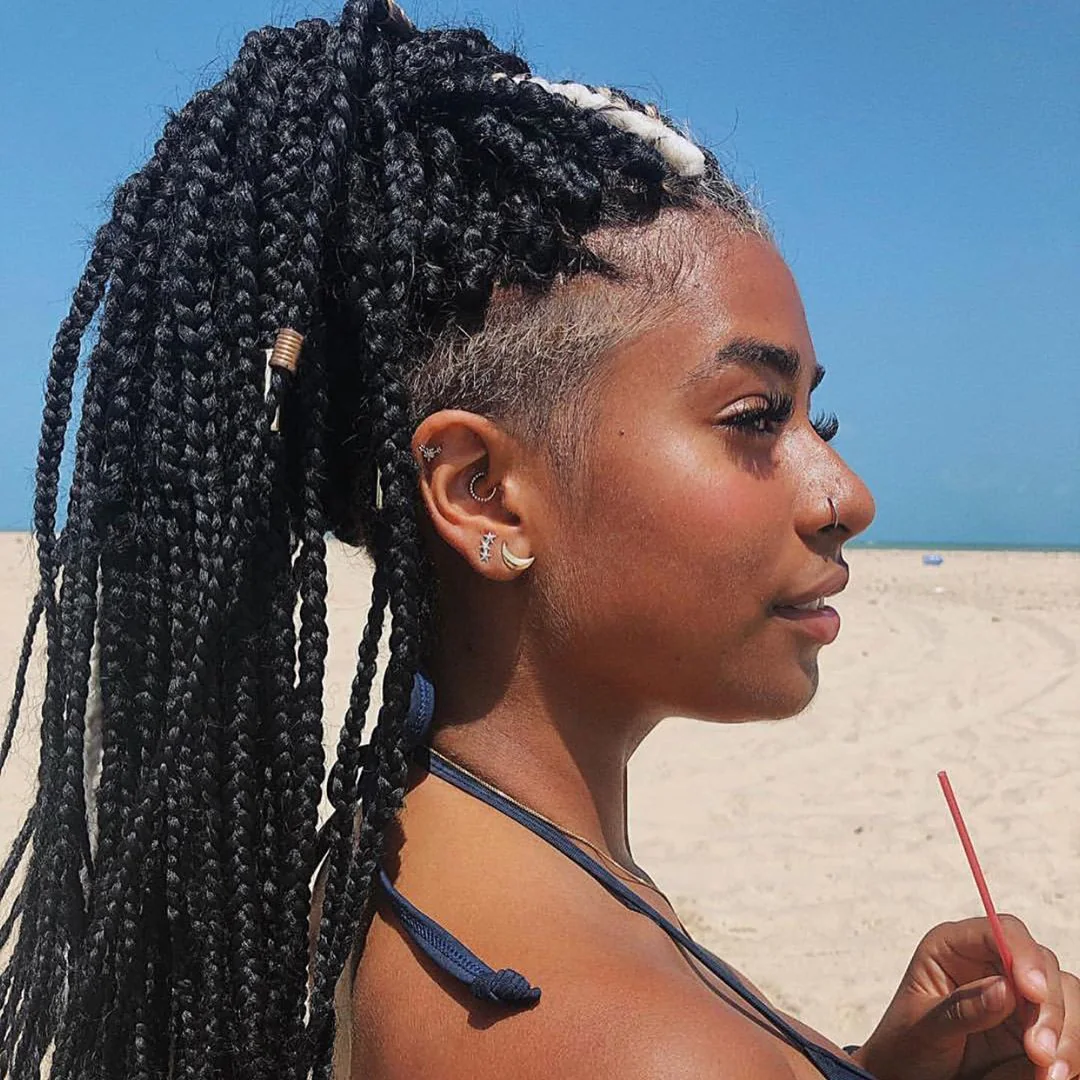 This is another trendsetting hairstyle you need to try. This doesn't require many saved sides and you can go with medium or chunky box braids. The length doesn't matter either.
10. Multi Colored Box Braid With Shaved Sides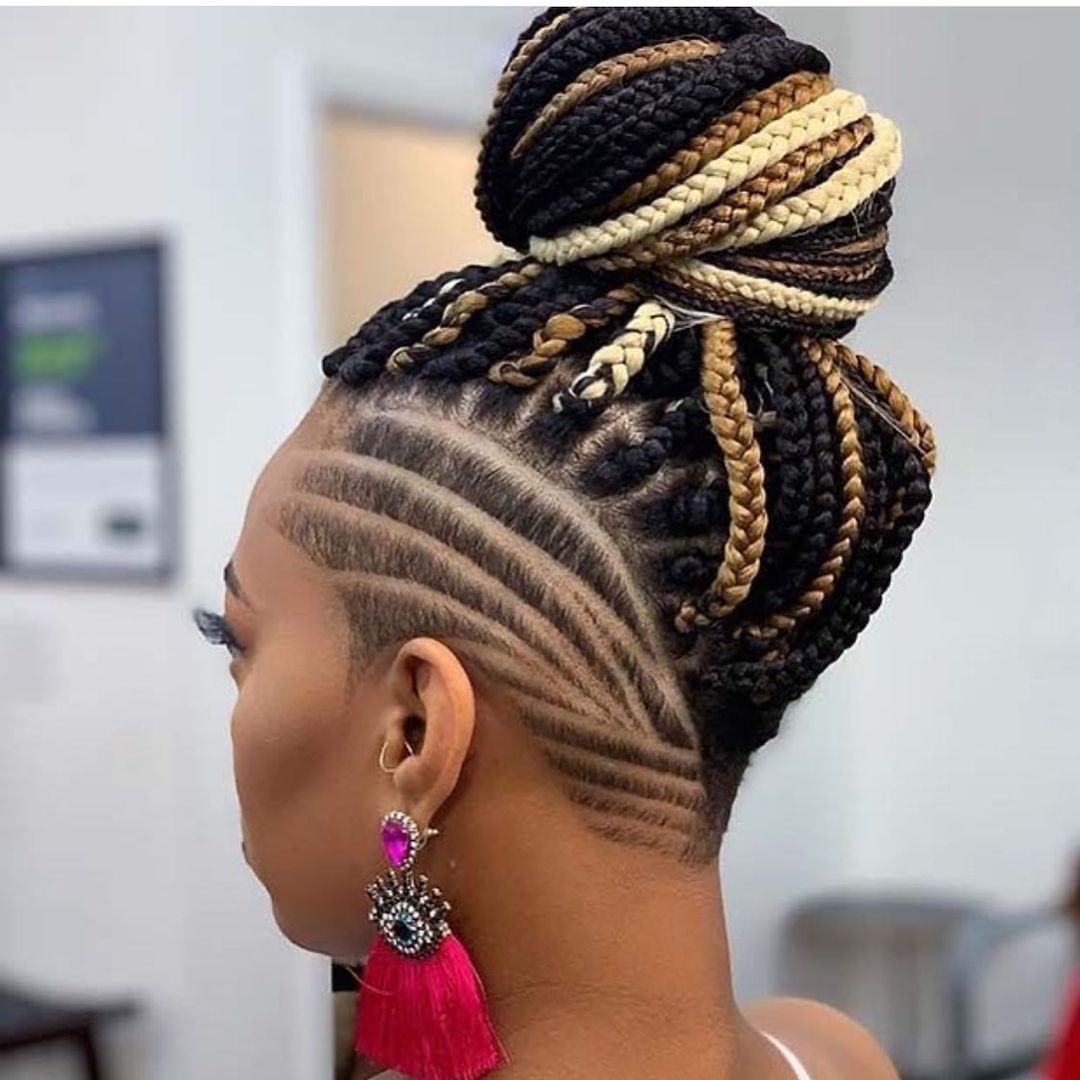 Exotic box braids only need mixed colors of extension and a side haircut. This is cool and it will look stunning on anyone. It is also a bold way for you to use colors since you get to mix them.
11. Micro Box Braid With Shaved SidesExoti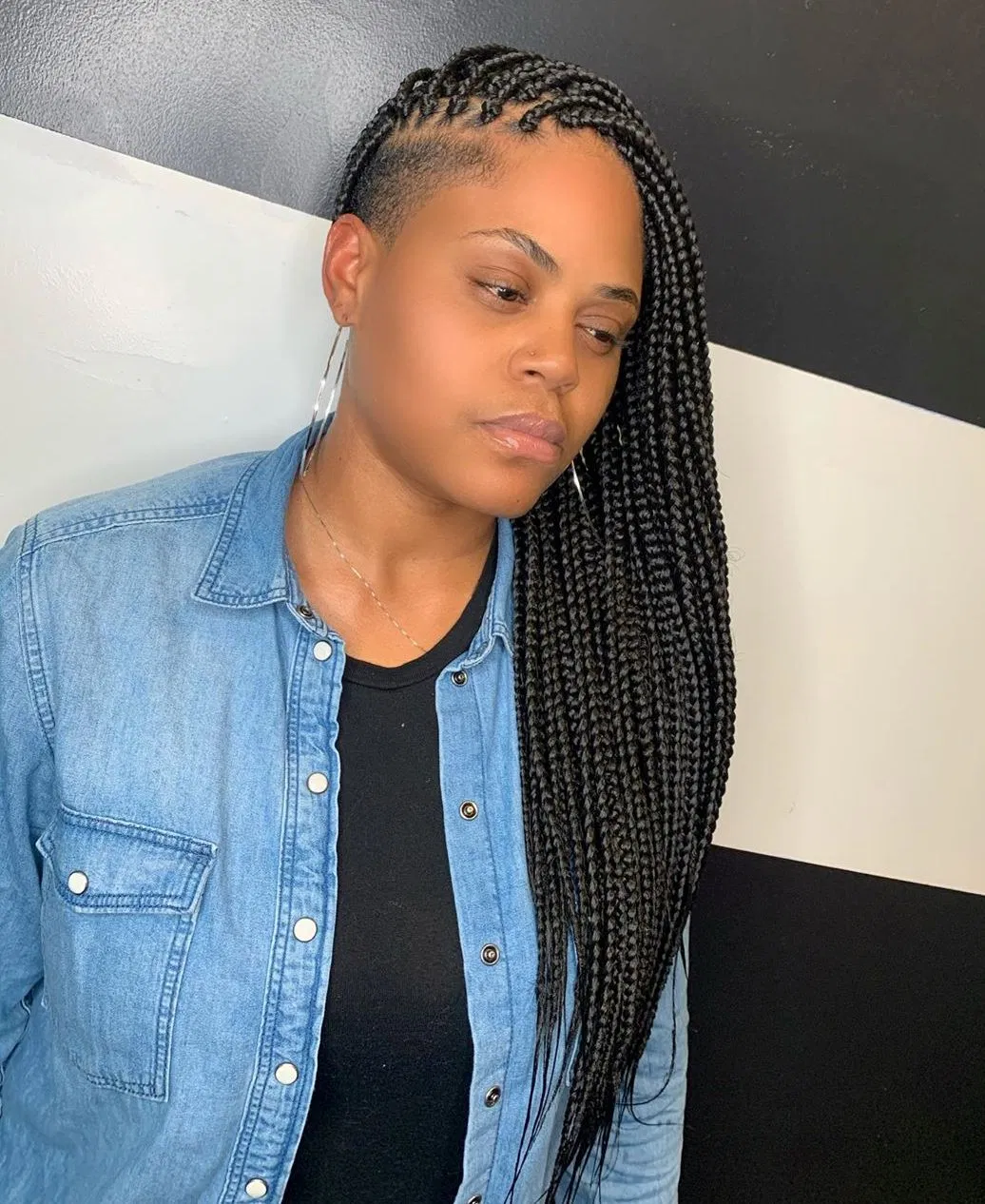 This is another box braid style that is quite stylish but simple. This is perfect if you don't want something too extra and dramatic.
12. Tapered Box Braid Cut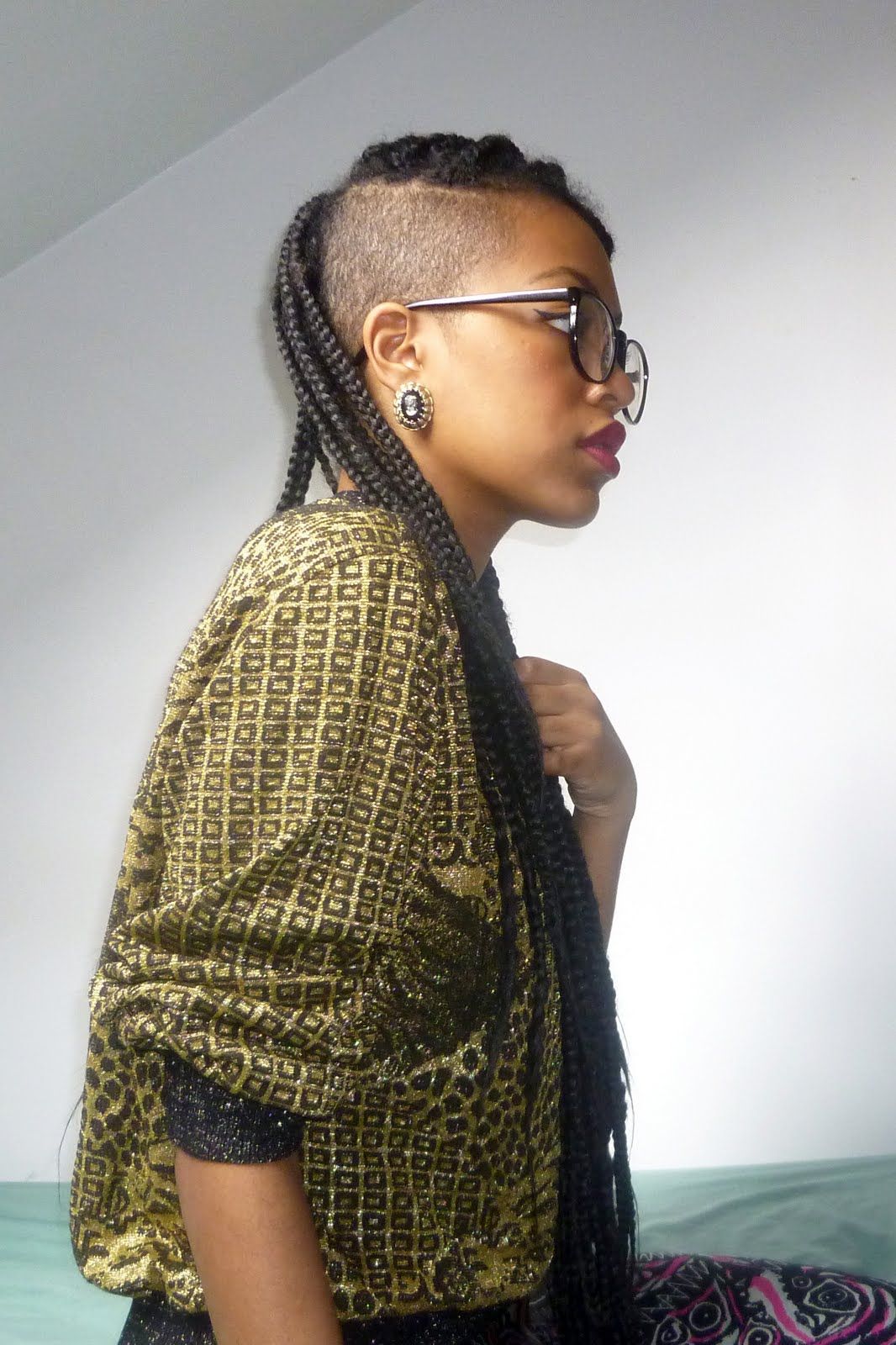 You can decide to put a spin on it and separate the braids and cut them in the middle. This hairstyle is another statement-making style and all you need to compliment it is a cute outfit.
13. Red Cornrow Box Braid With Shaved Side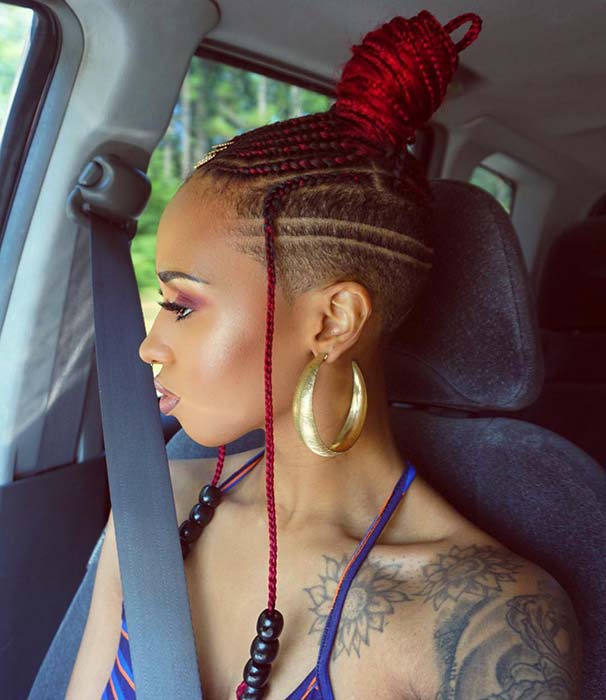 Here is an updated version of shaved side box braid. This is styled with a cornrow to make it look cool and red is a bold color that always gets noticed. So, the whole look is bold and edgy.
14. White Shavd Side Box Braid With Curly Tips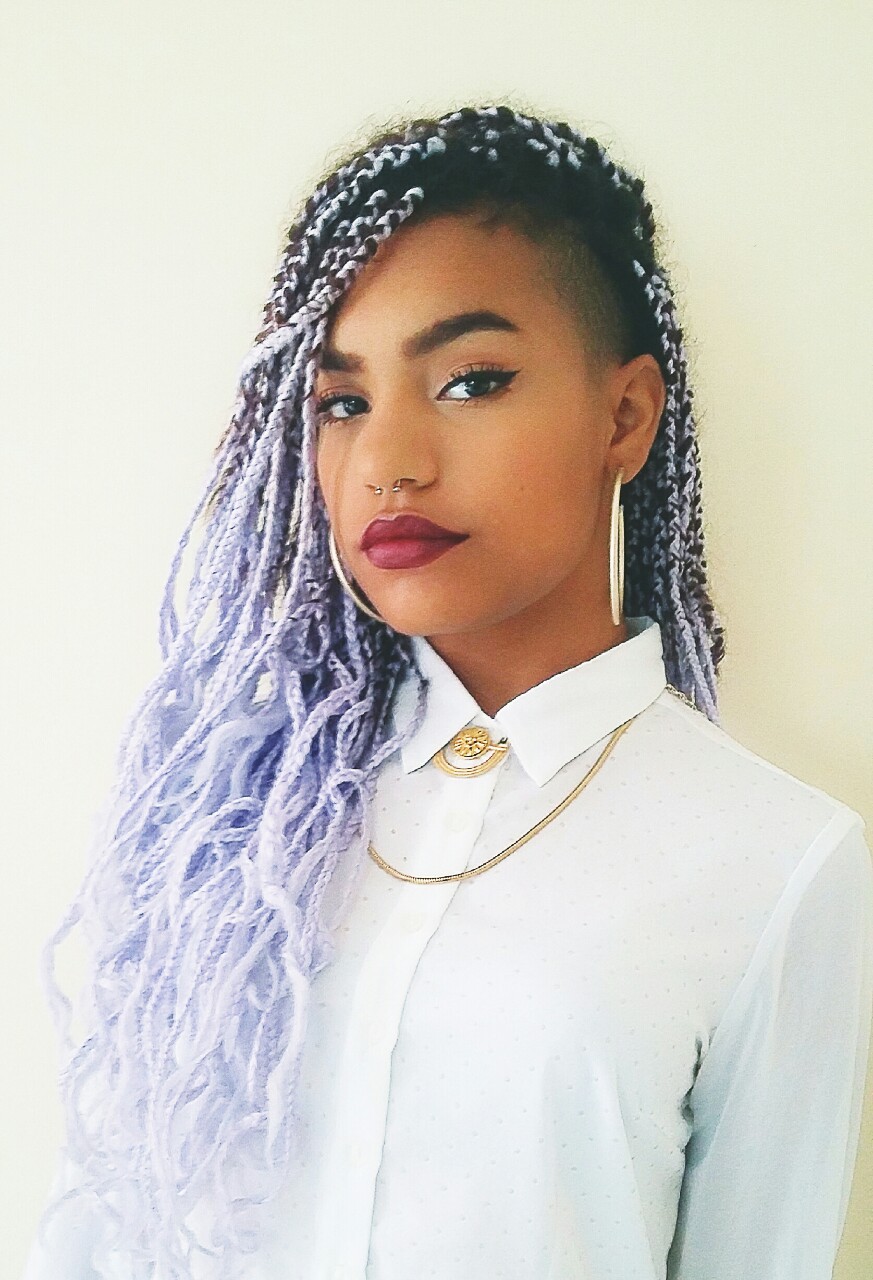 Go with white if you love making statements with your hair extension.
15. Thick Purple Box Braid With Shaved Sides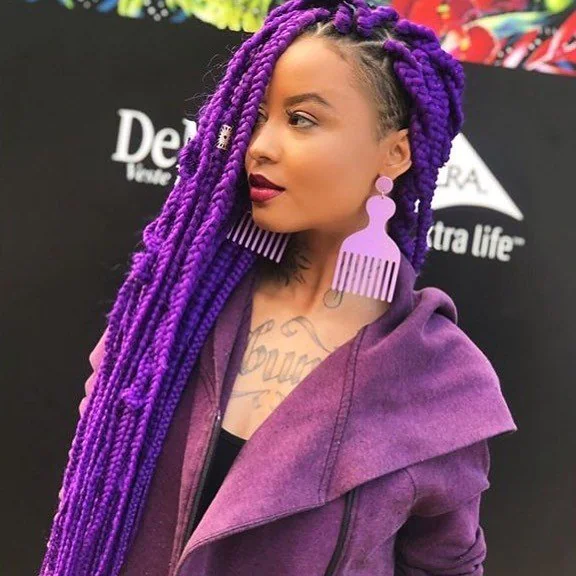 Purple is another very interesting hair attachment we love. This is a great choice for a protective hairstyle and it's bold too.
16. Big Box Braid With Fierce Undercut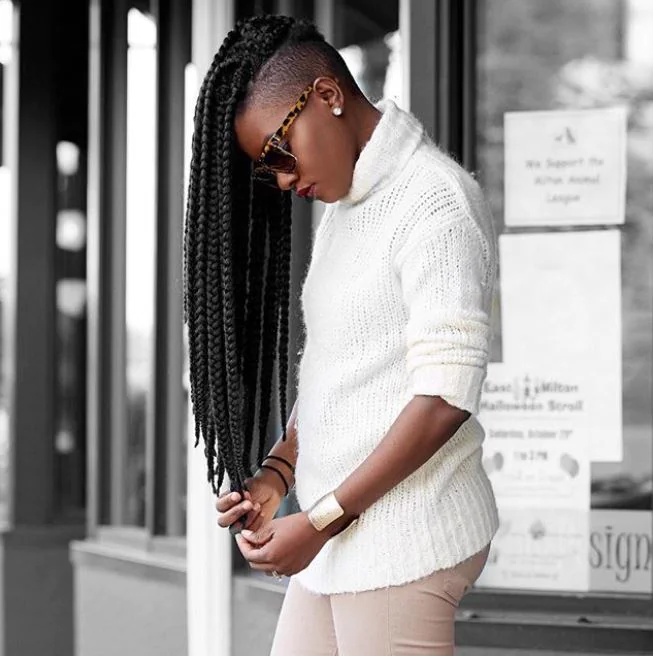 If you do need something fierce that stands out then this ought to inspire you. This is ideal for those who love long braids and would like to tuck them into a large bun braid too.
17. Natural Hair Cut With Brown Box Braid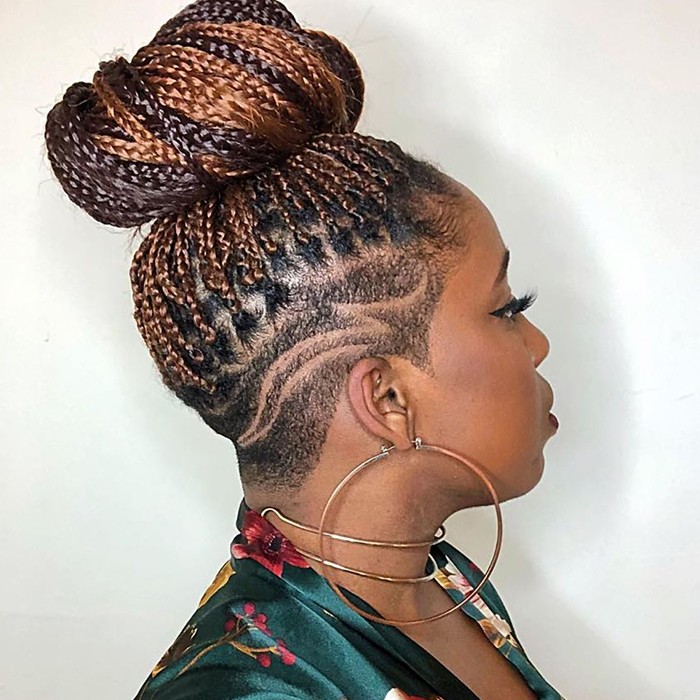 If you want to grow your hair out after getting a side shaved haircut then here is the perfect choice of protective hairstyle for you. This is done in form of knotless braids to prevent hair breakage.
18. Simple Cornrow With Shaved Sides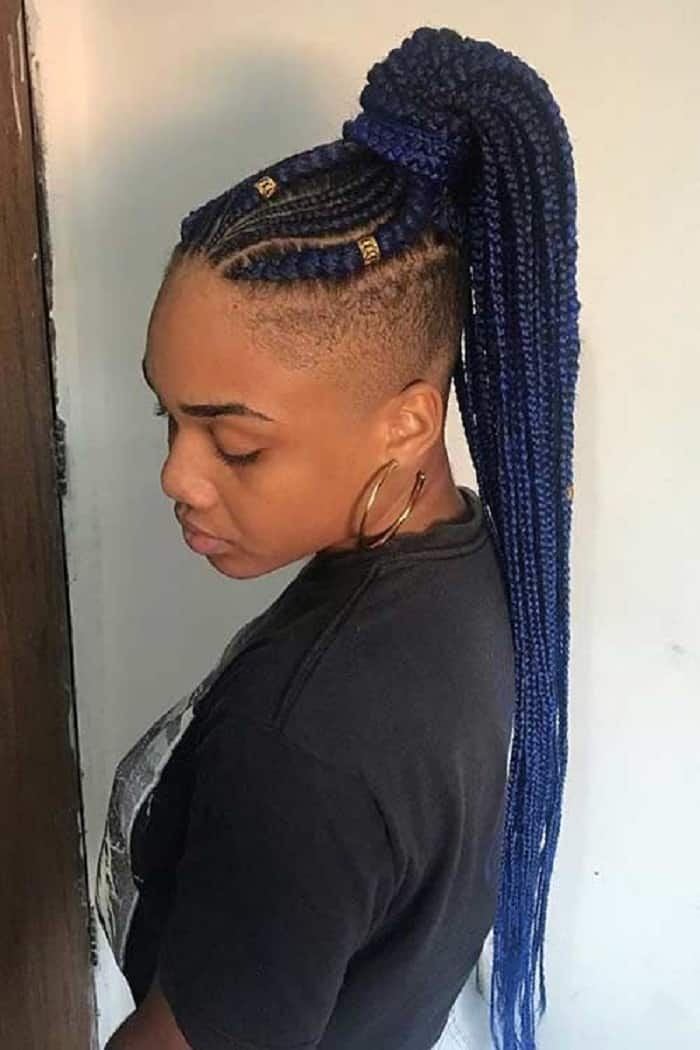 Oftentimes simple is best. The weight of your braid can easily weigh your hair down but to prevent this, you can keep it simple but classy.
19. Half Up Box Braid Styling With Shaved Sides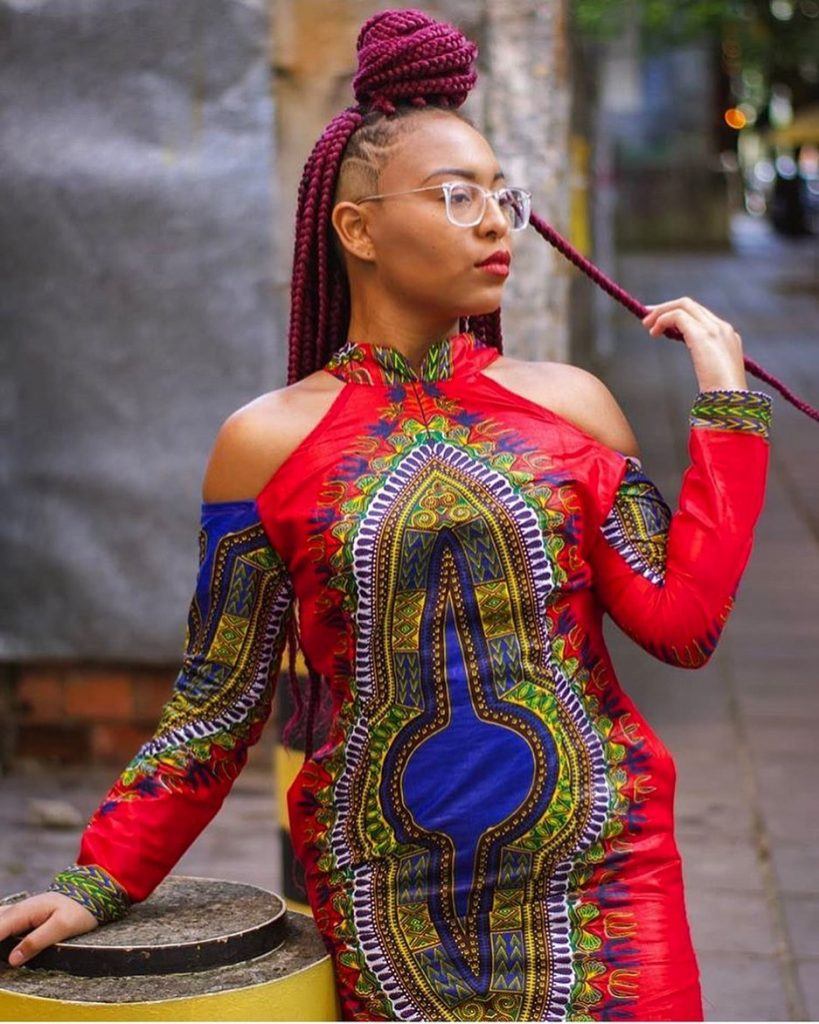 Everything about this style is classy and edgy. This is a more feminine option and perfect for elaborate occasions. It's a cool hairstyle that suits everyone.
20. Chunky Shaved Side Braid
There are crochet braids that can help achieve this style if you don't want to sit for long. It is a suitable hairstyle if you love twist out and need one that is similar to box braids.
21. Stylish Box Braid With Shaved Sides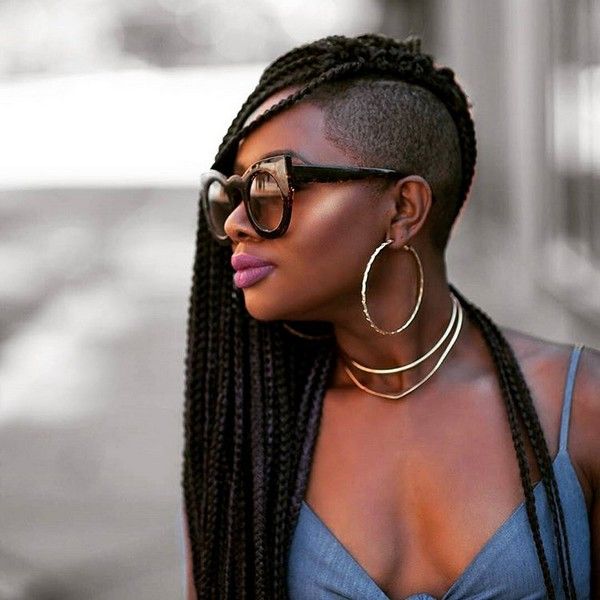 Keep it simple and stylish if you can't make up your mind. This is a very easy hairstyle that will look good on anyone and you don't need a special haircut to achieve it.
22. Platinum Silver Braid With Shaved Side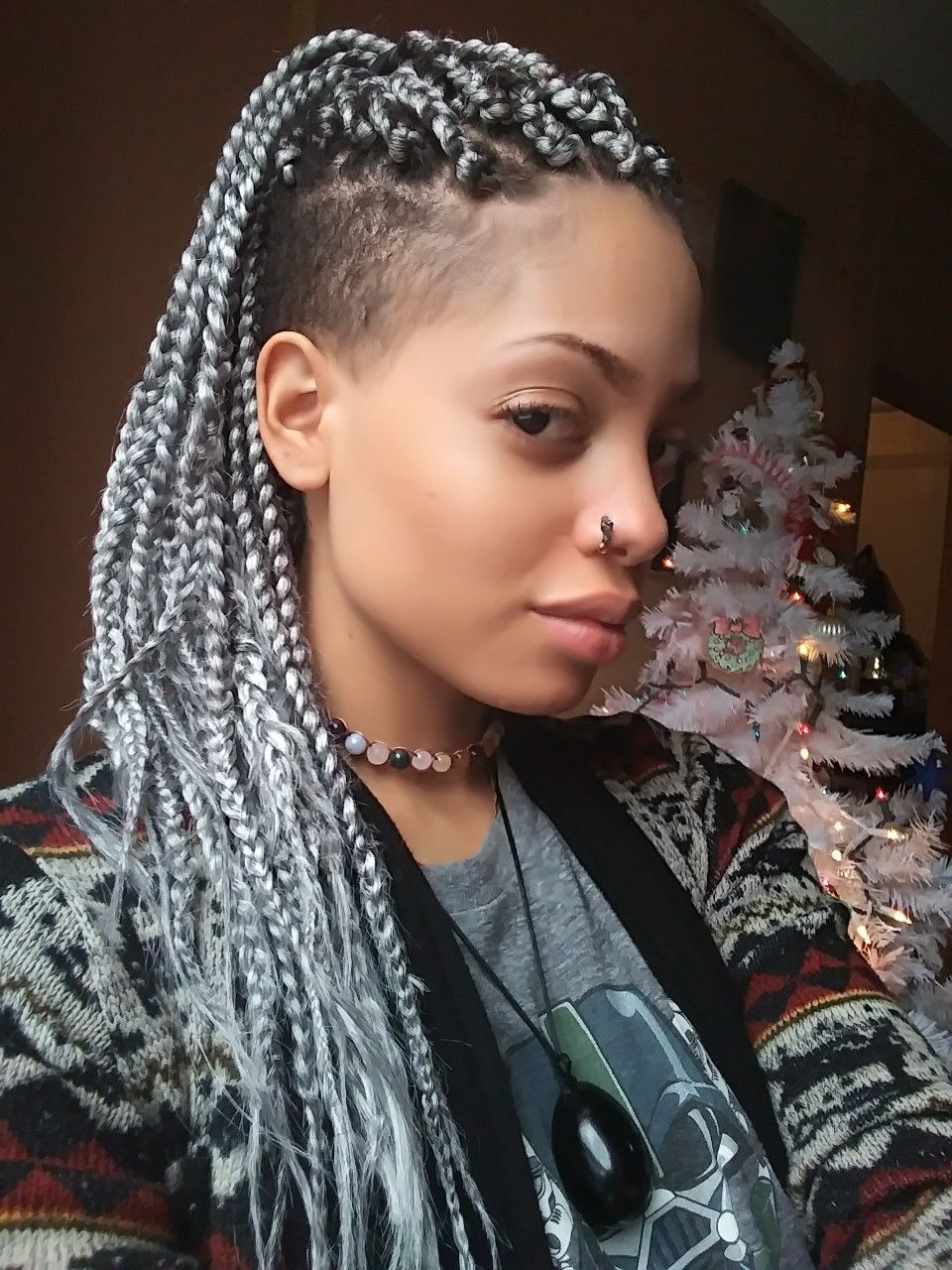 This is another box braid style that makes sure your natural hair is saved from damages. The braids are short enough for you to maintain them and you can either pack them into a ponytail or bun.
In Conclusion
It's hard not to love box braids. It is a great protective hairstyle and getting punk or undercut doesn't mean you can't make braids anymore. Box braid with shaved sides can be edgy and it's the perfect way to save your hair from damages.
Box braids with shaved sides are really serious vibes, hence you don't want to miss out on them.
Read more on box braid hairstyles: