1. Mini Knotless Braid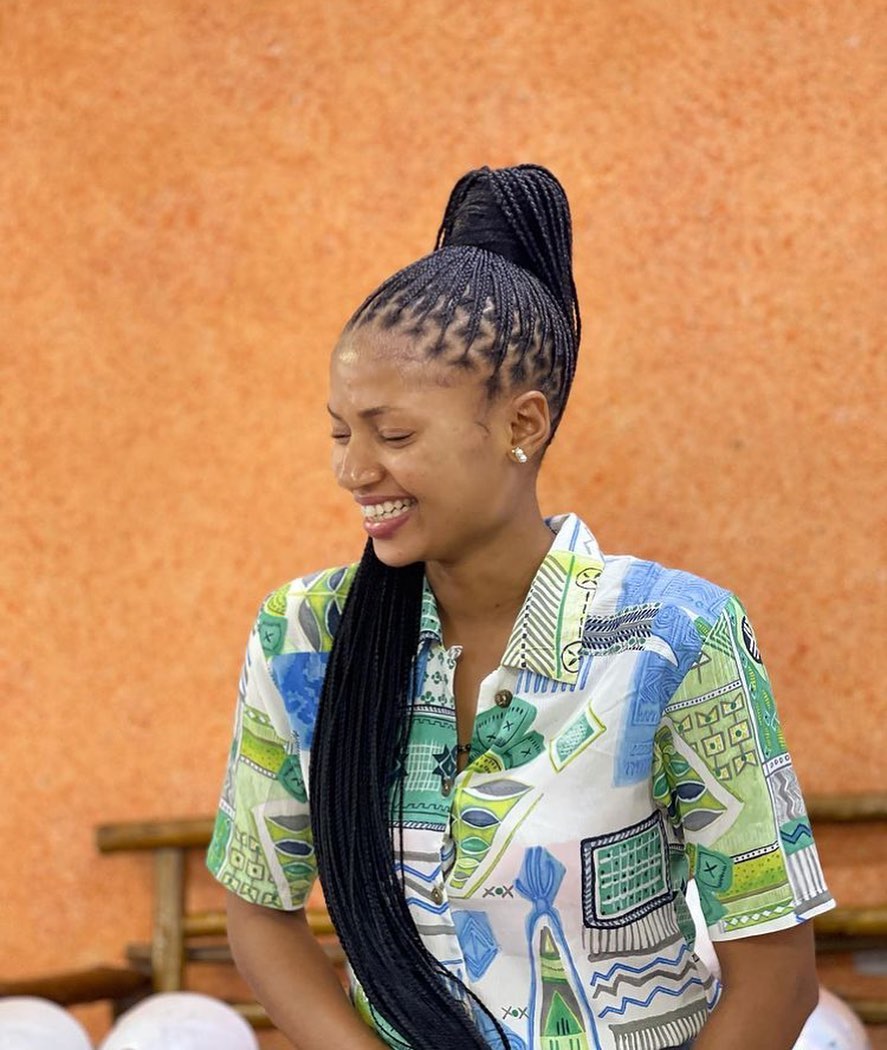 A mini knotless braid is a much lighter and low maintenance braid compared to box braids. This braid hair style might take longer to complete but it is definitely worth it.
2. Large Knotless Braids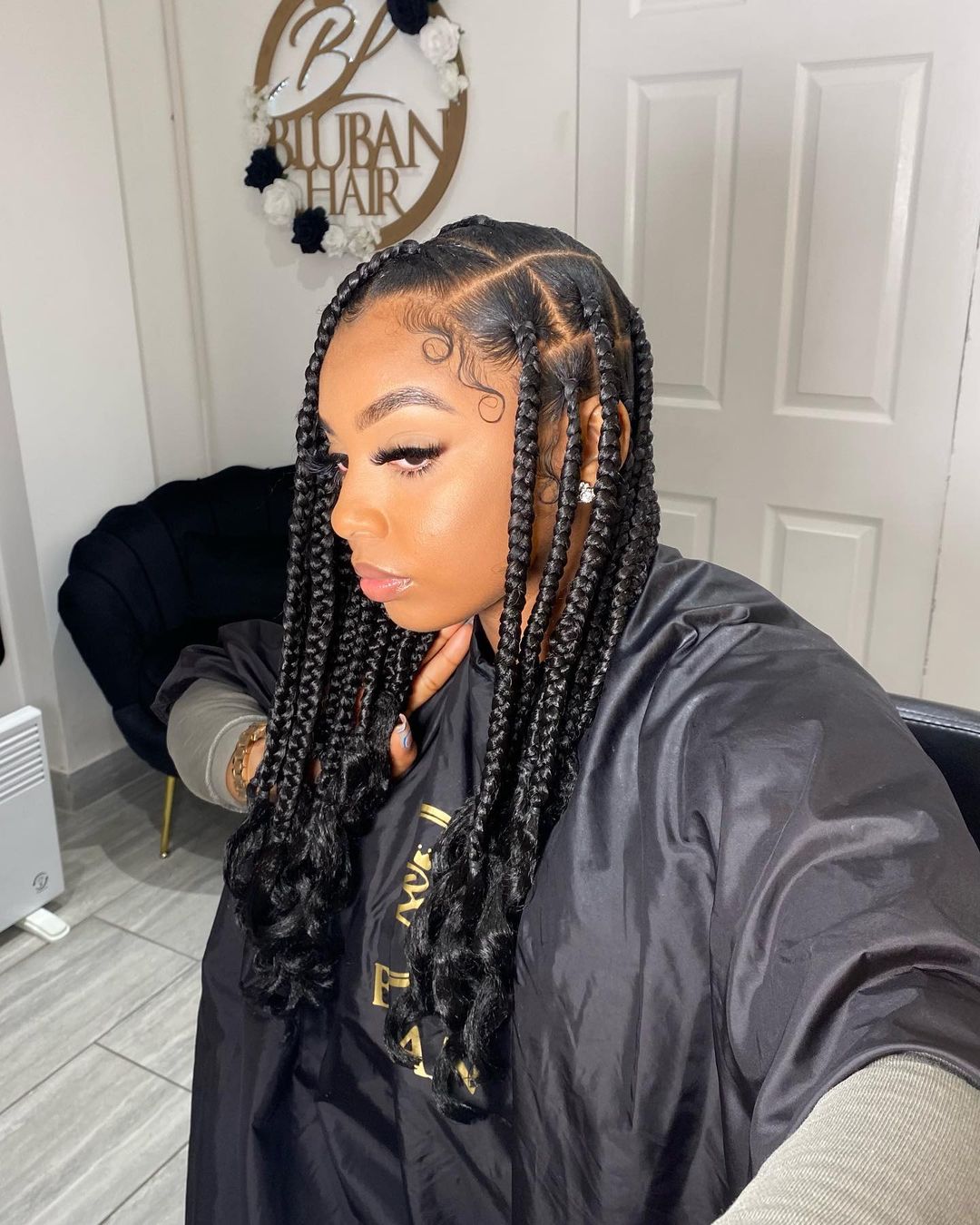 A large knotless braid is the best to switch to if you don't want to spend hours making your hair. This is quite cool and simple. It can be dropped or pack into a bun.
3. Knotless Braids With Loose Curls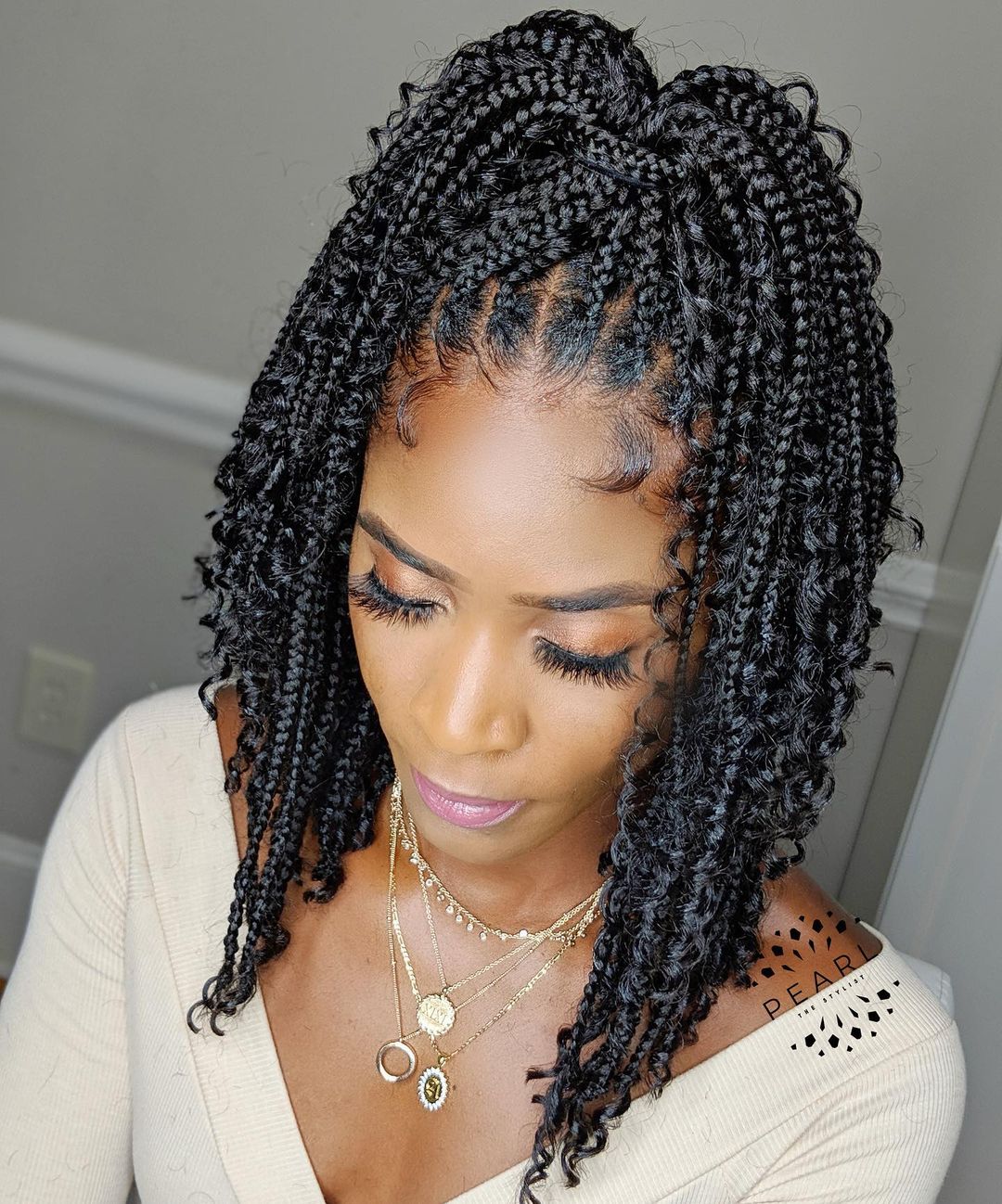 Knotless braid with loose curls has recently been introduced into the braid world and people find it really fun. This hairstyle takes less of your time and there are many ways it can be styled.
4. Cute Knotless Lob With Beads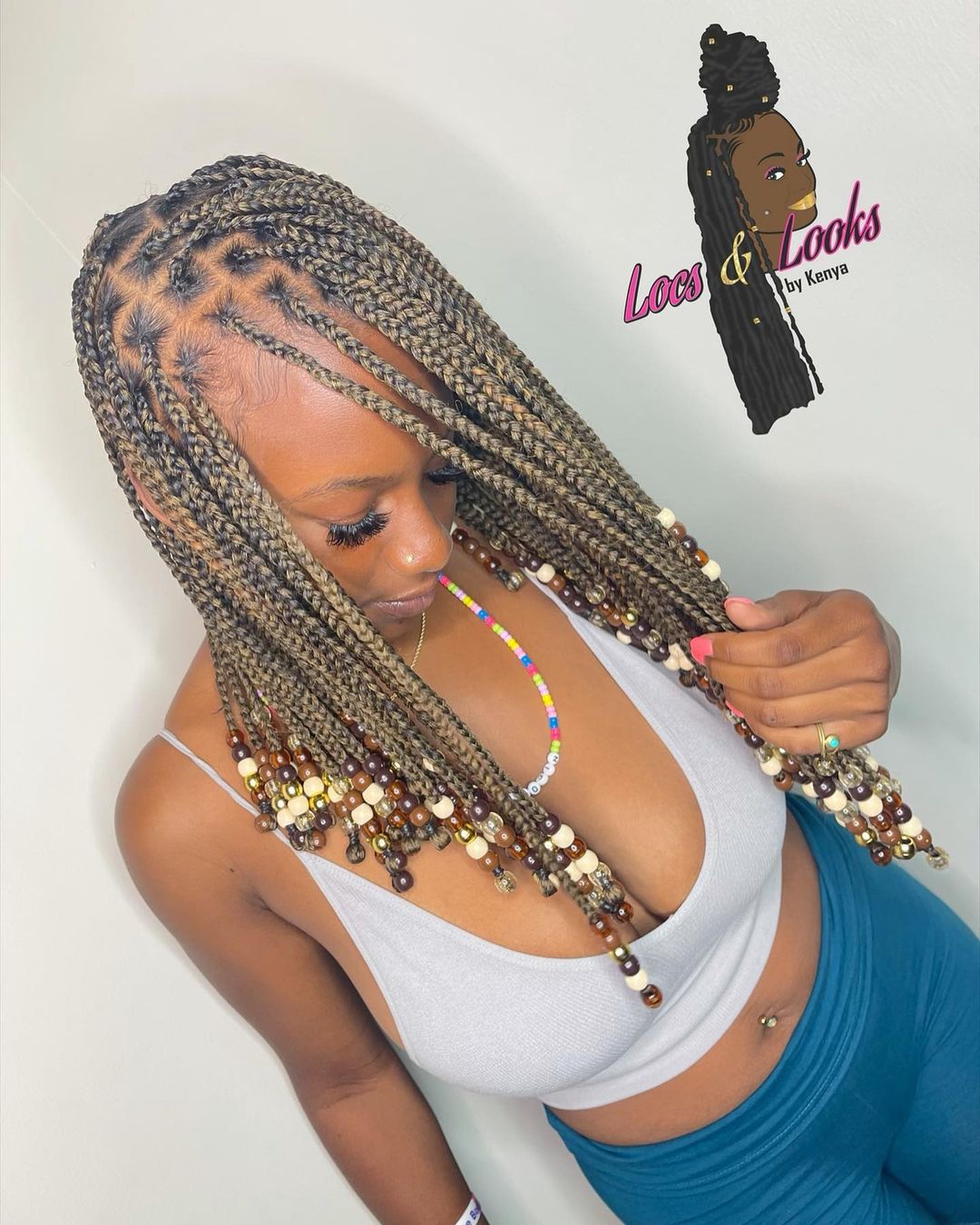 This is one cute braid that can change your knotless styles game. The colour of the extension is also perfect for any akin colour.
5. Simple Knotless Braid With Triangle Pattern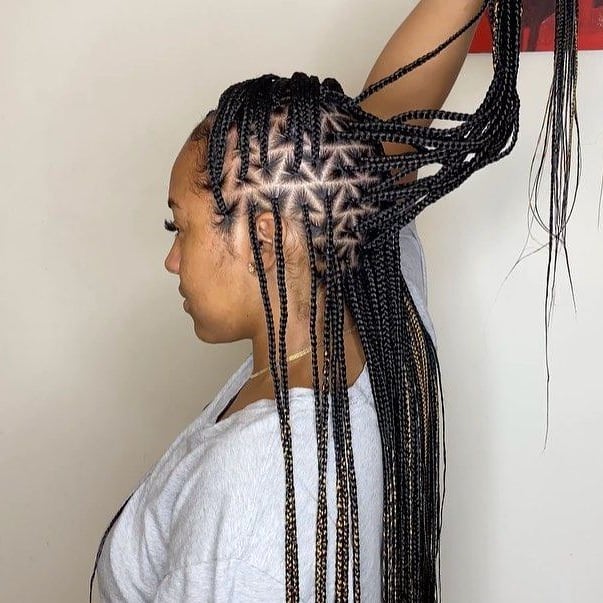 The partten used in the cutting of your knotless braid makes a lot of difference in how the braid turns out to be. This case, it's a riangle parttern and we must say it's really cute.
6. Simple Medium Knotless Braids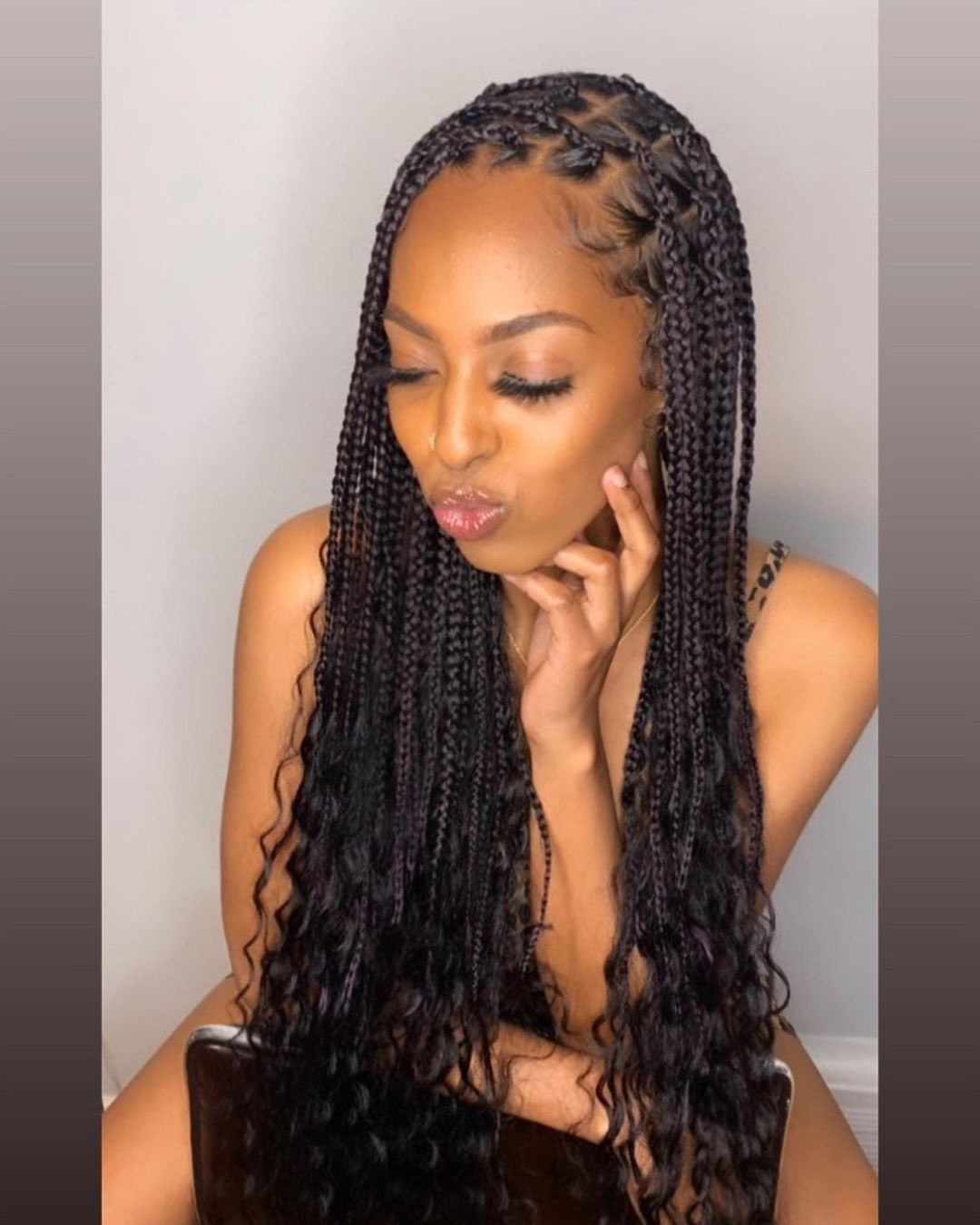 One of the fun and new ways to wear a knotless braid is with loose ends. This end to stand out a lot.
7. Scant Knotless Braids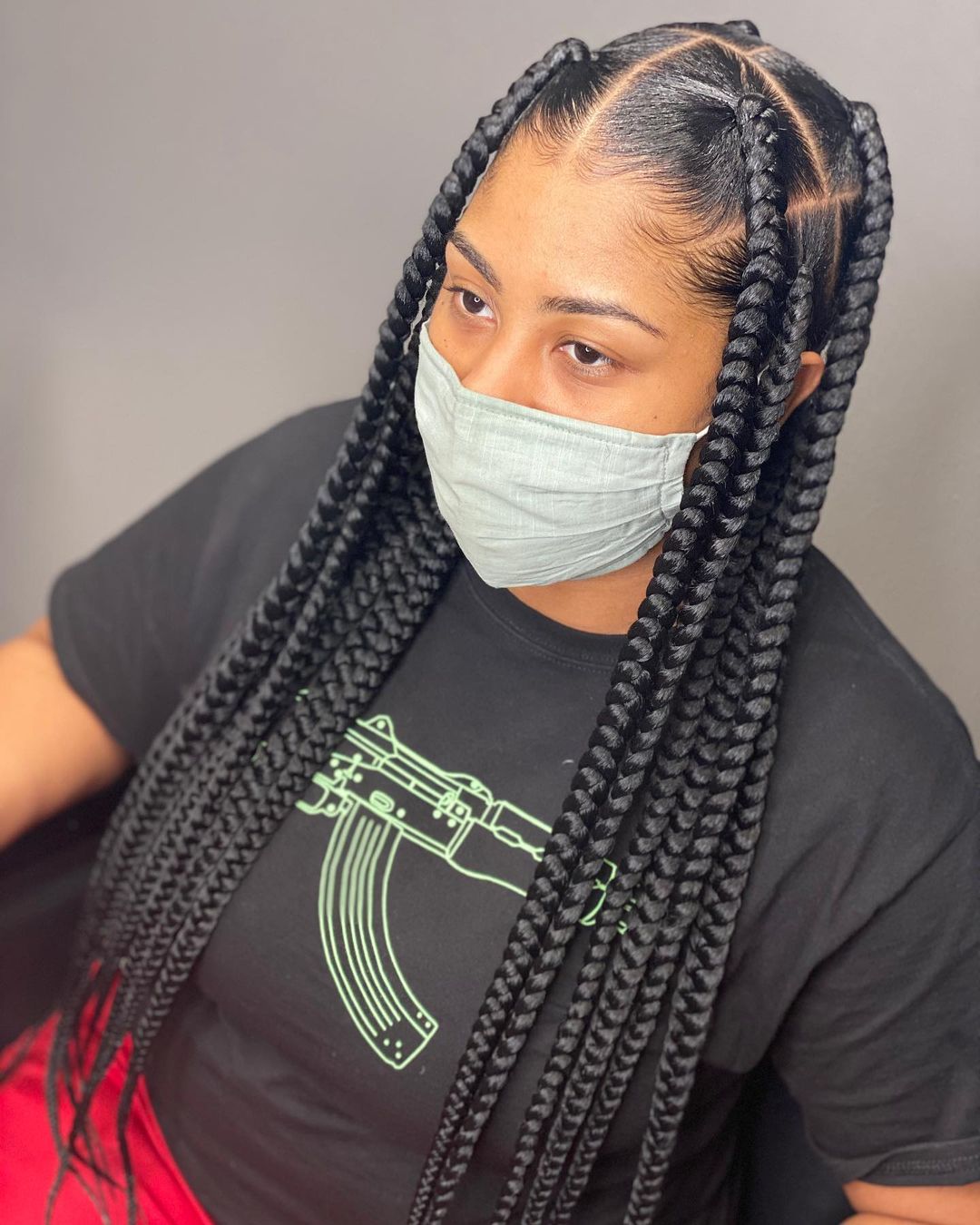 Scant and simple can be really lovely.
8. Long Knotless Braid With Curly End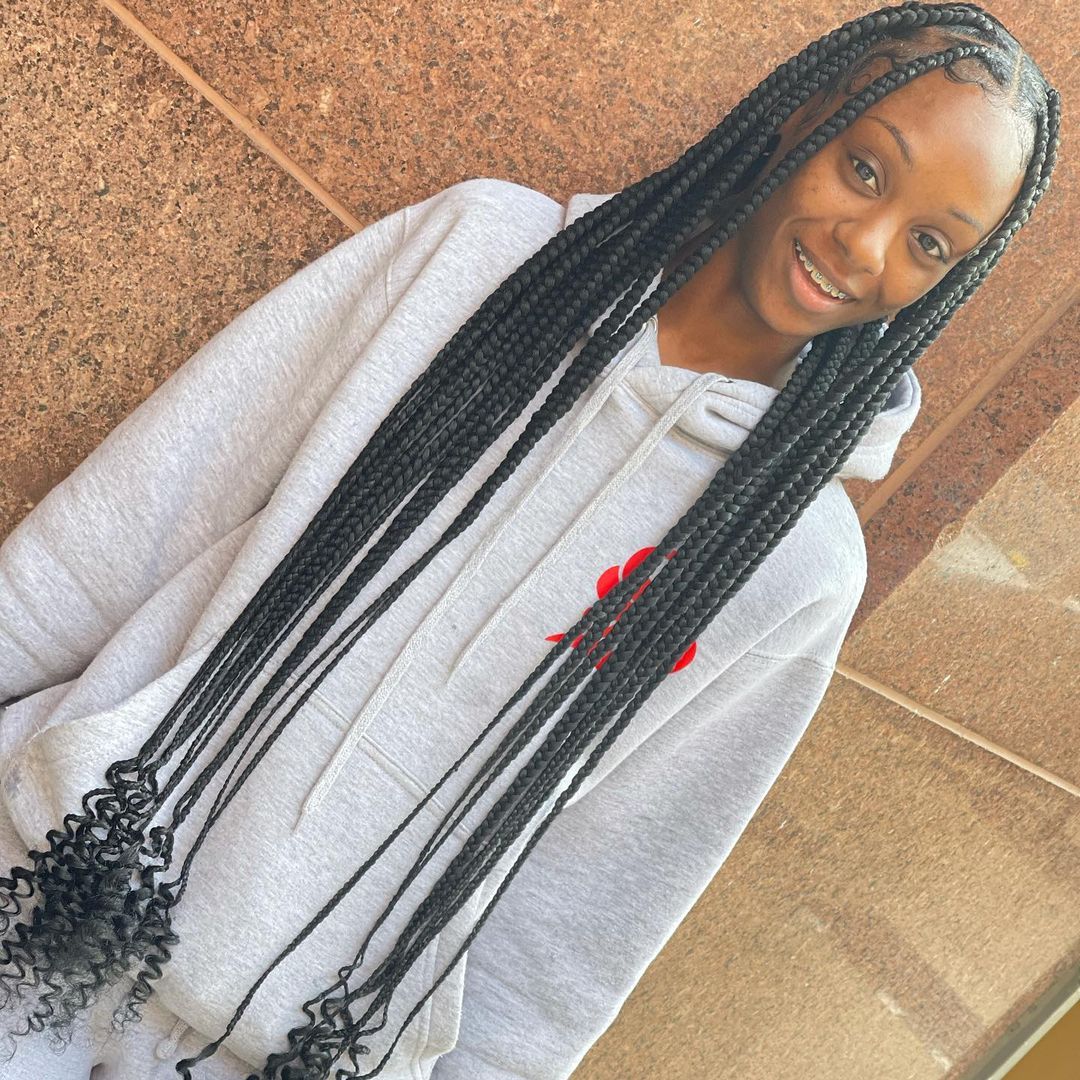 Here is another simple ay to wear your knotless braid. This is great if you like long braids but want to keep it from disturbing.
9. Tiny Blonde Knotless Braids
Tiny knotless braids tend to take time but last longer. This is one knotless braid you will love while transitioning to natural hair.
10. Pink Medium Knotless Braids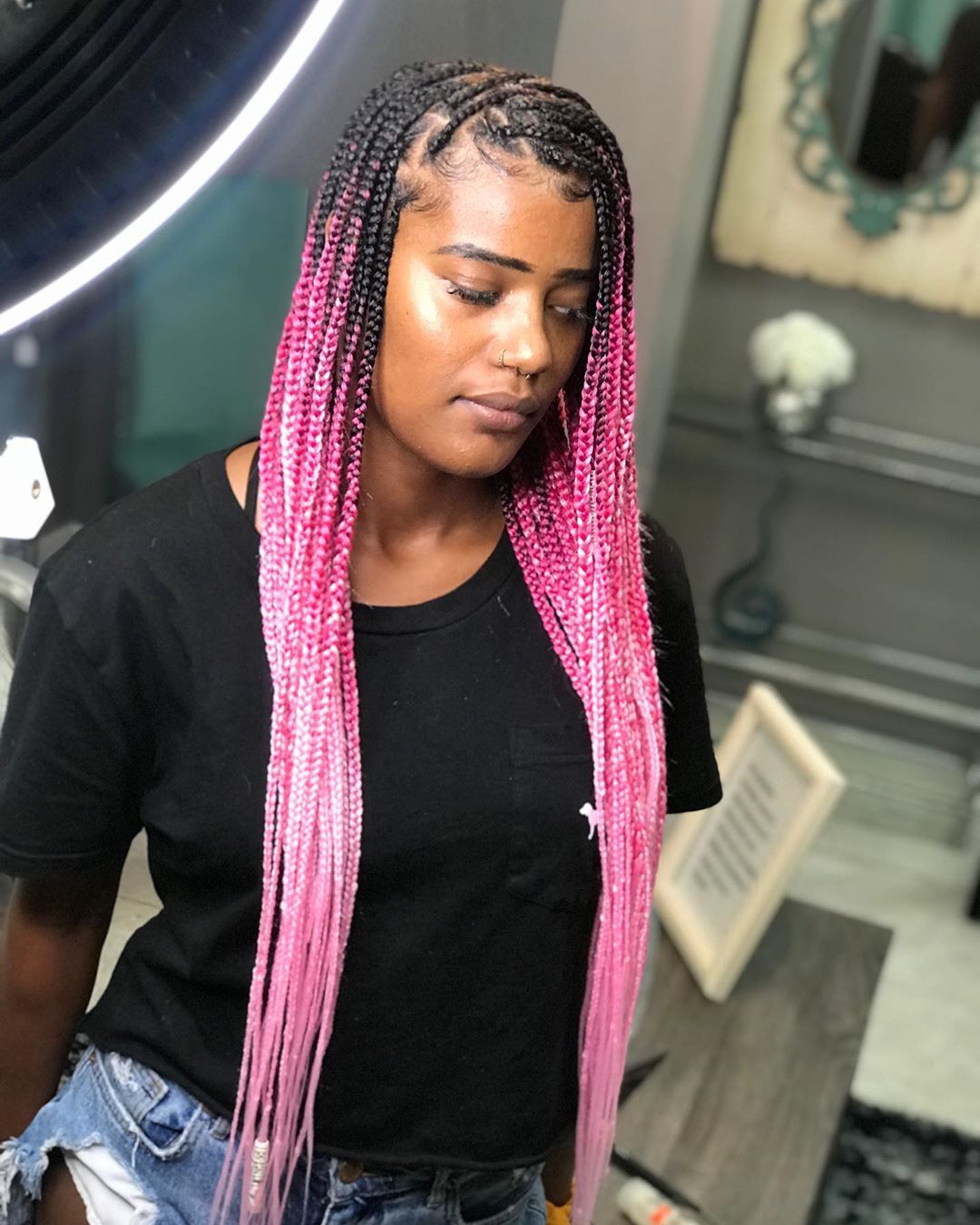 If you are into colors in your braid then here is the knotless braid hairstyles you should be trying. Pink is a fun color that makes any hairstyle stand out even more.
11.  Color Mixture Ombre Knotless Braids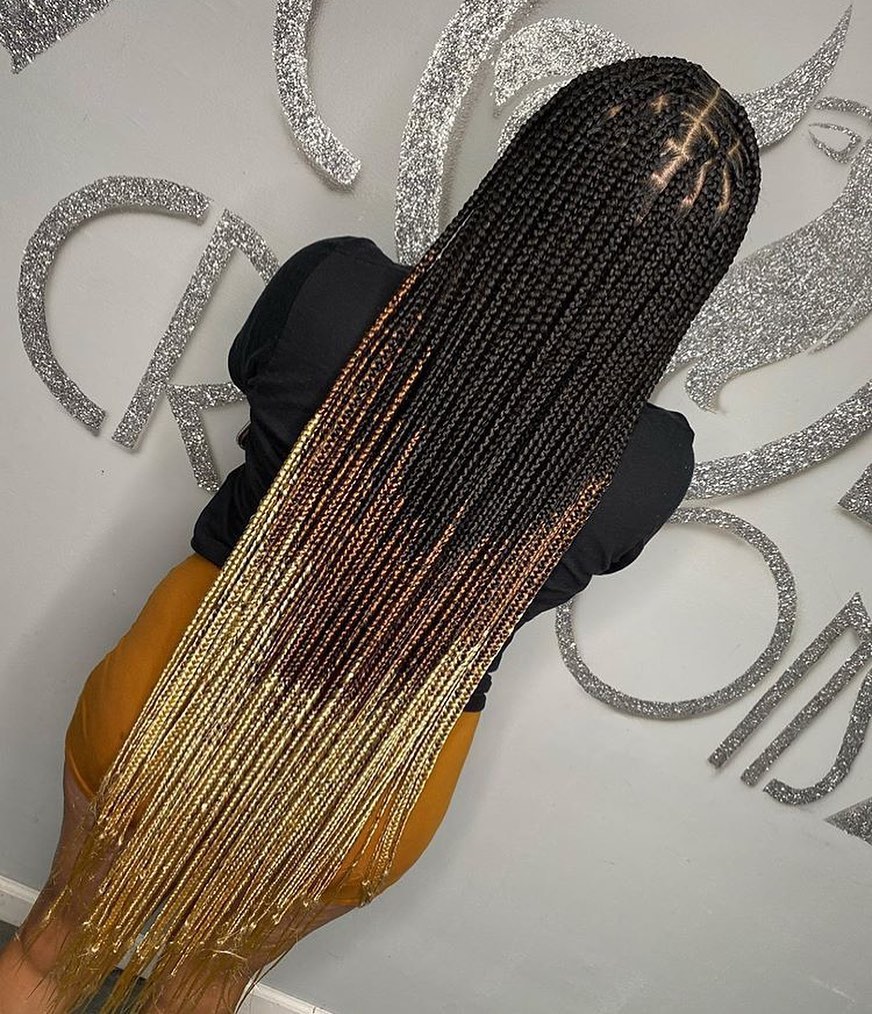 A mixture of black, brown, gold Knotless braids. If you are not a fan of using a single color you can try this color combination and feel like a real queen on it.
12. Big Box Braids With Curls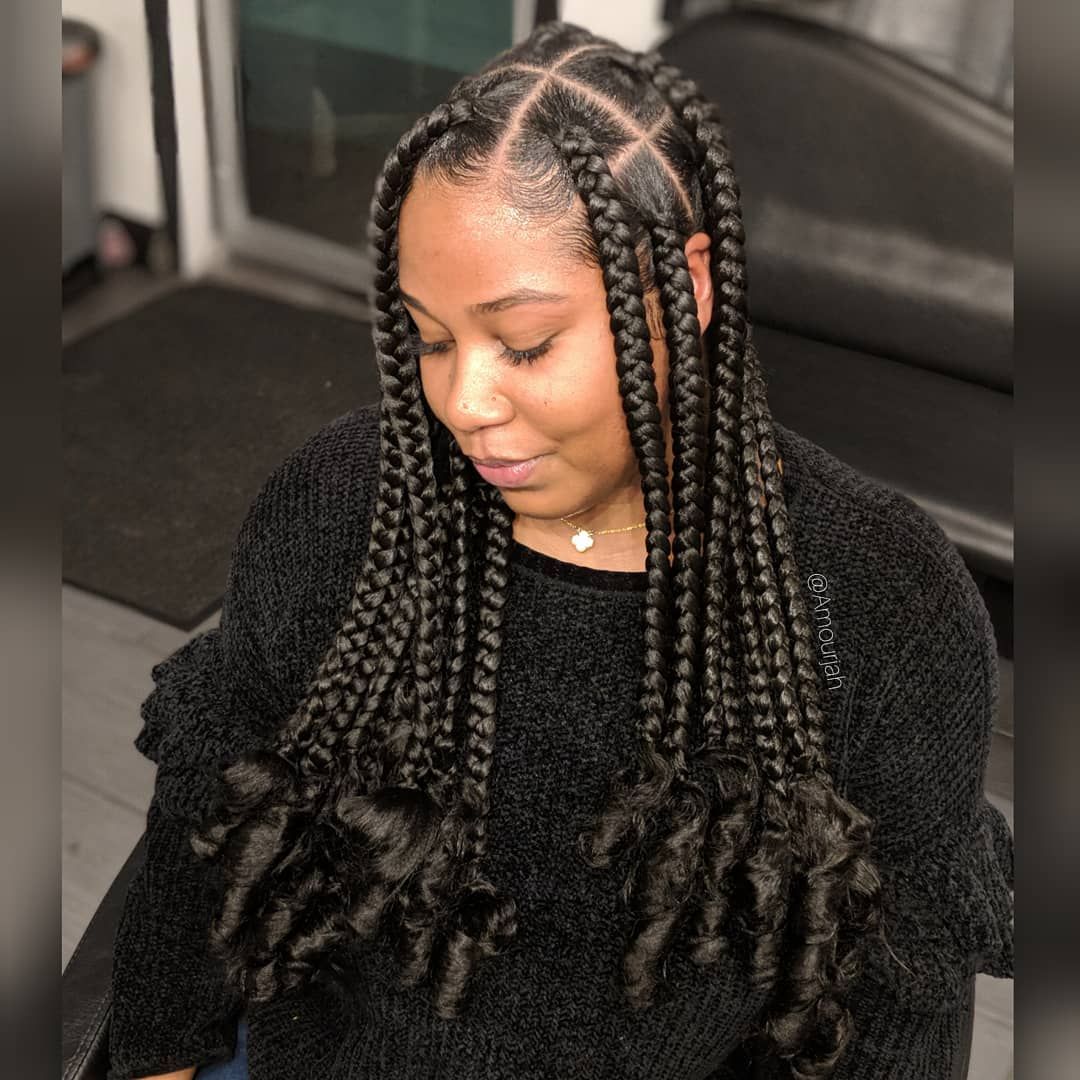 Big box braids that save time at the saloon, and the curly part adding another beauty to the box braid. If you don't like wasting time at the saloon this hairstyle is a good choice to go for, you are killing time and at the same time looking all gorgeous.
13. Triangle Cut Braids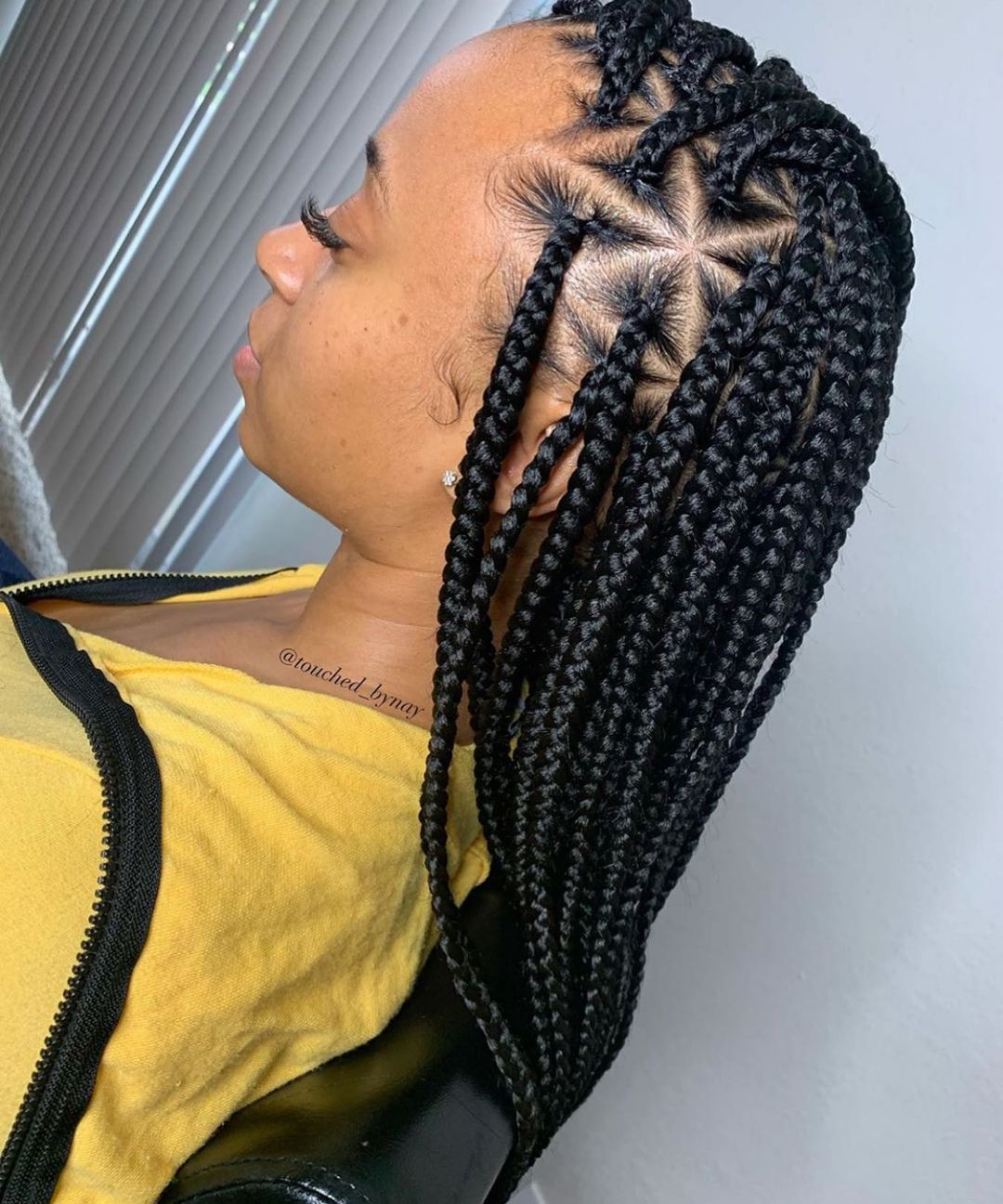 A well-detailed triangle cut gives the scalp another look and keeps your scalp looking all lively, you don't need to think deeply before styling this style because the triangle cut is doing enough justice to the style.
14. Box Braids Styled Sideways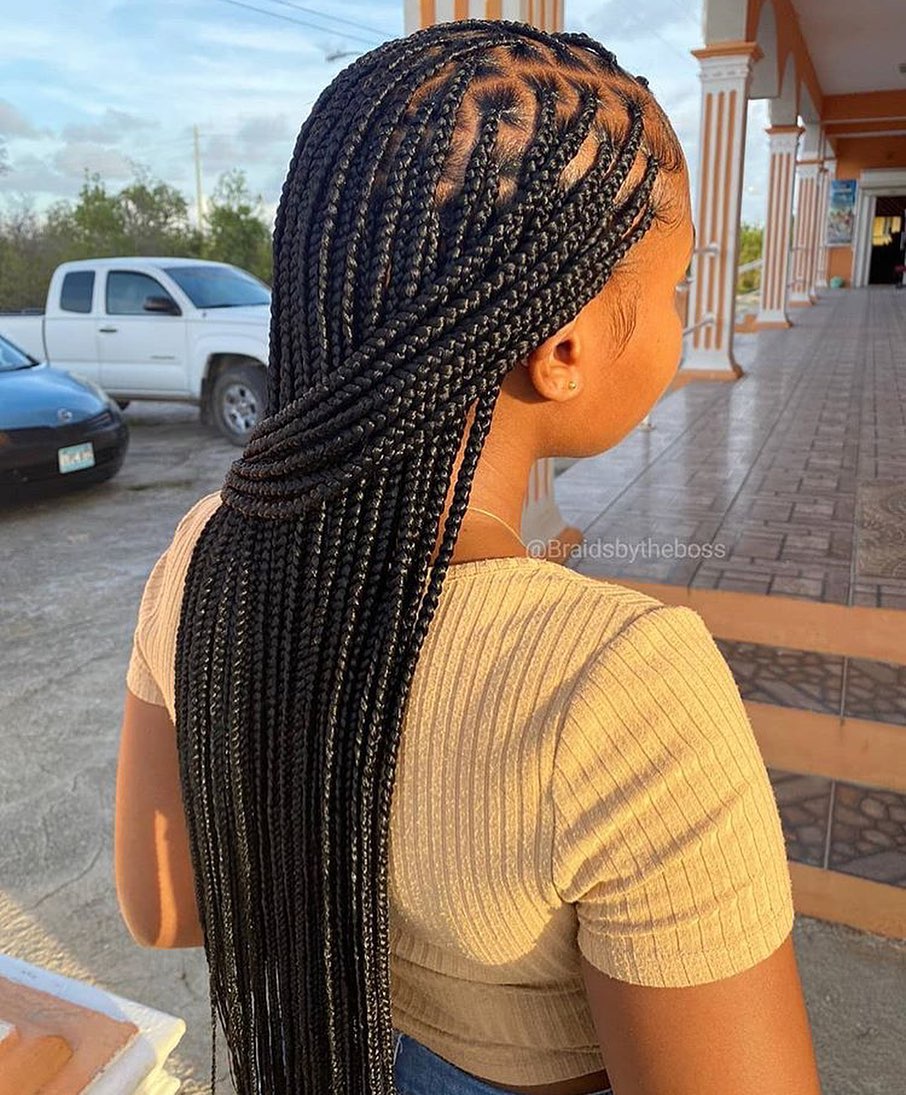 Knotless braids look great no matter how thick your braids are, and they don't feel as heavy on your scalp. Plus, these braids can be styled in various ways, from a half-up, half-down look to sideways packing.
15. Half Up, Half Down Braids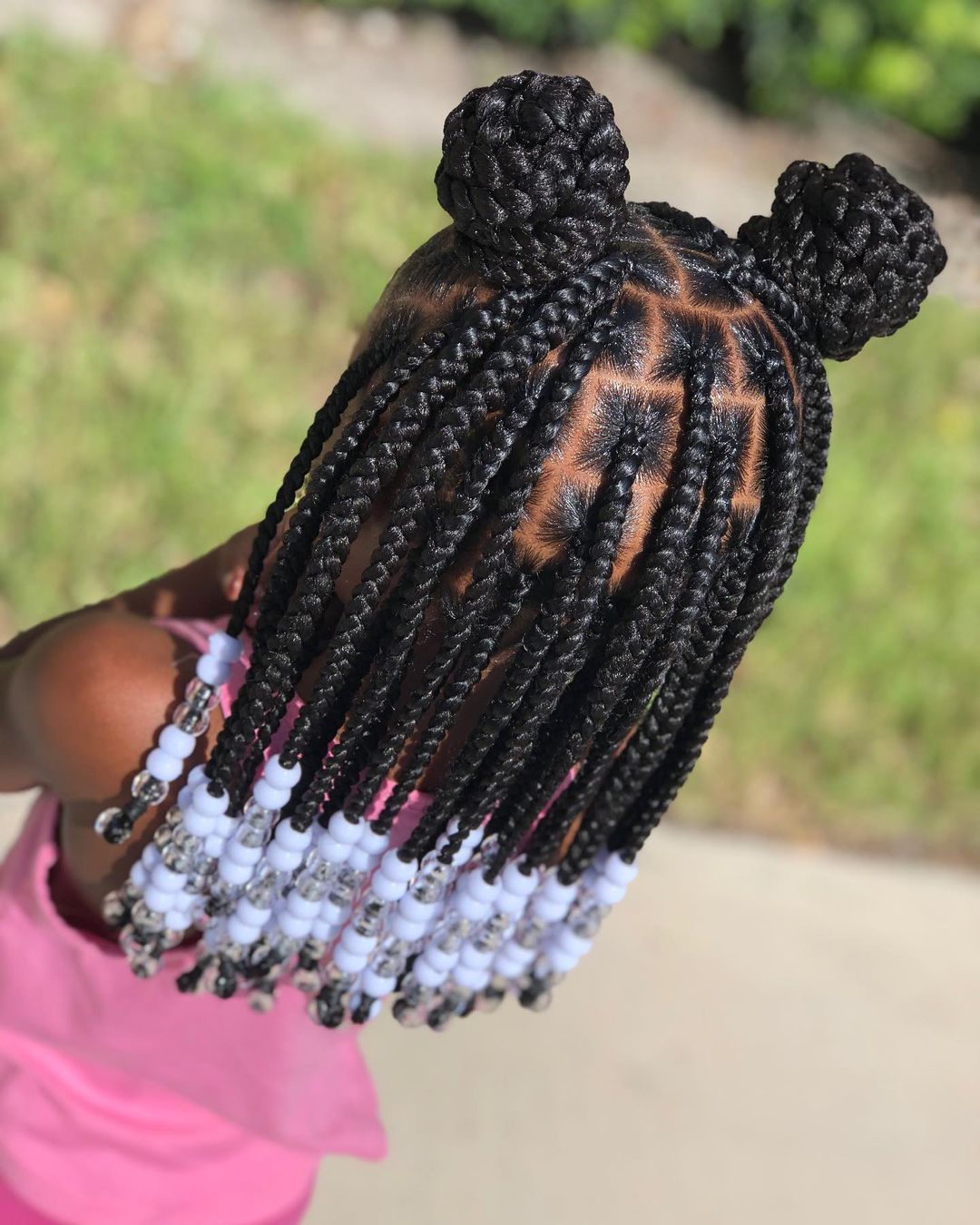 Baby rocking knotless braids with beads, styled with two bun. For a fresh and cute styling option, try half-up, half-down knotless braids. The hairstyle gives you the best of both worlds.
16. Medium Knotless with Beads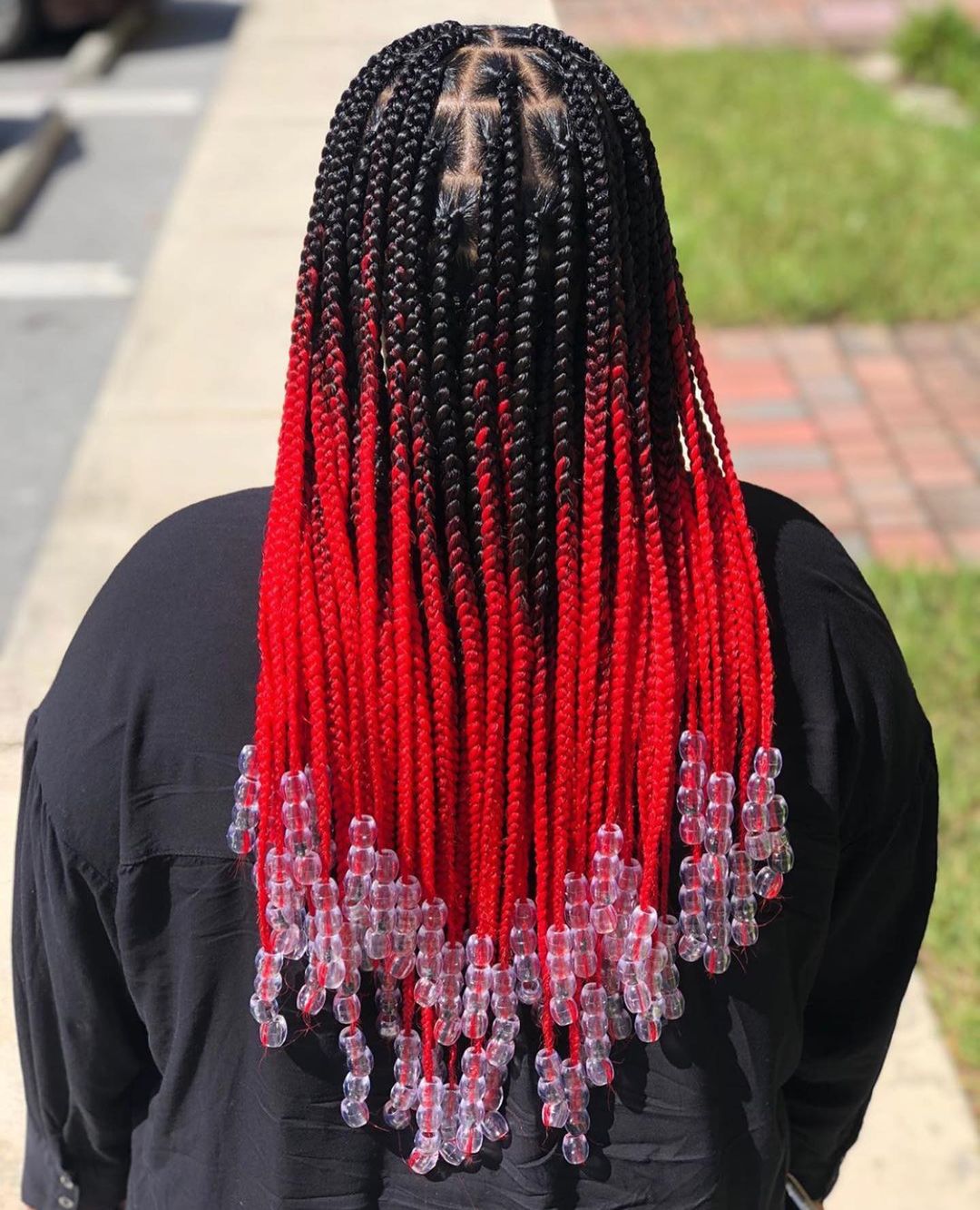 Color mixture box braids with beads, looking gorgeous.
17. Knotless Ombre Blend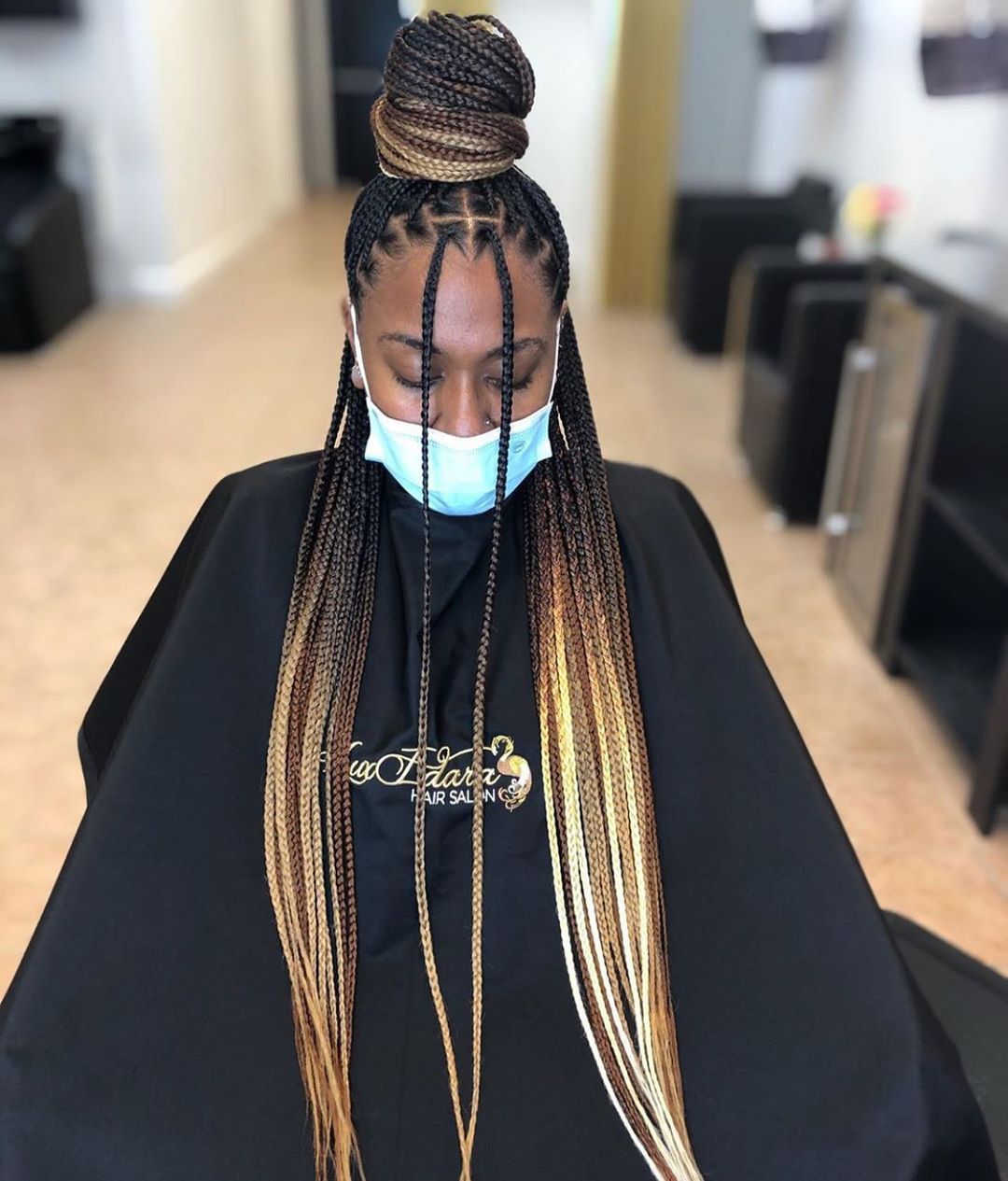 An amazing color mixture, bun up with. Have your stylist add another hair color to give this look your personal touch.
18. Medium Box Braids With Curls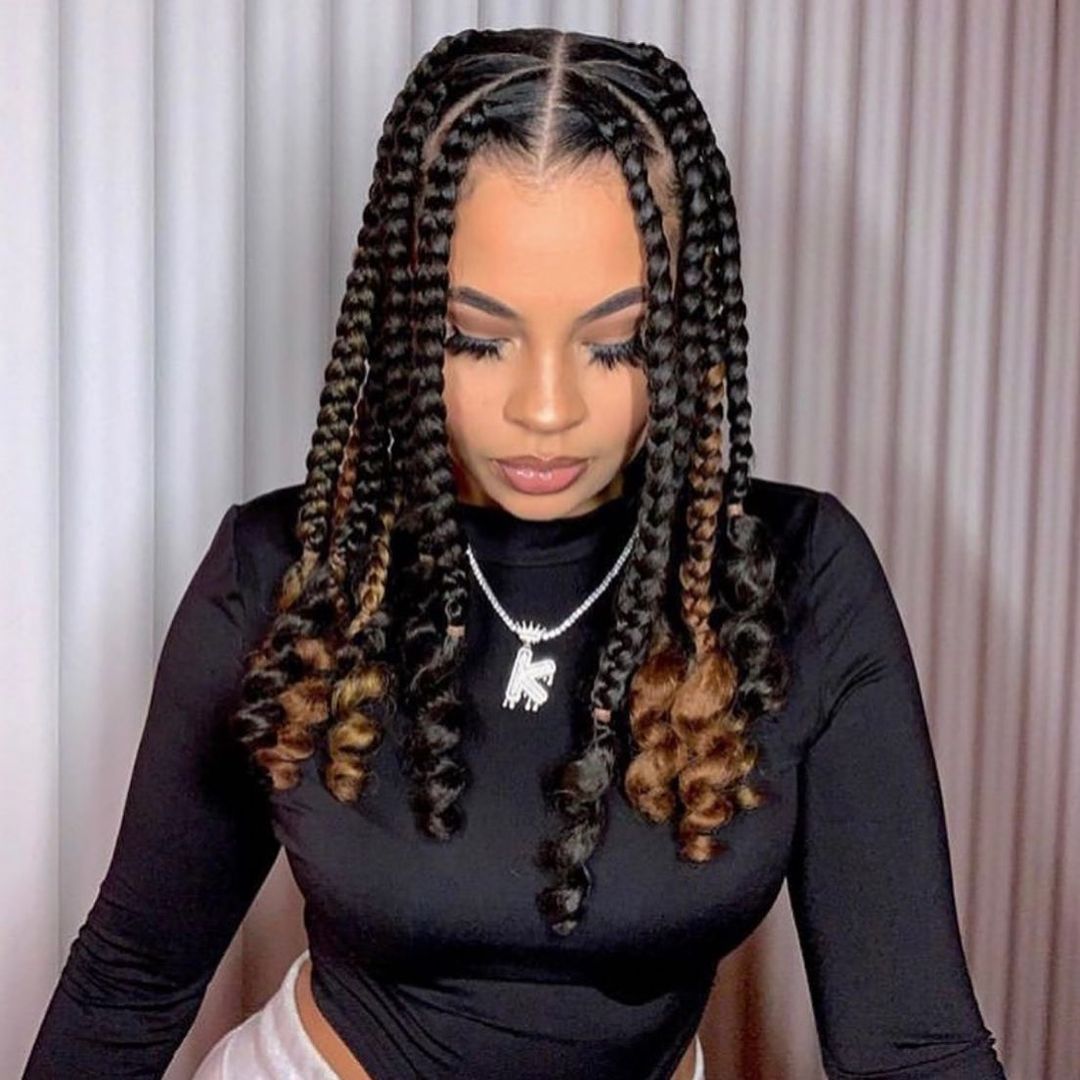 Medium triangle braids with color mixture and curls, looking like the real goddess
19. Bob Goddess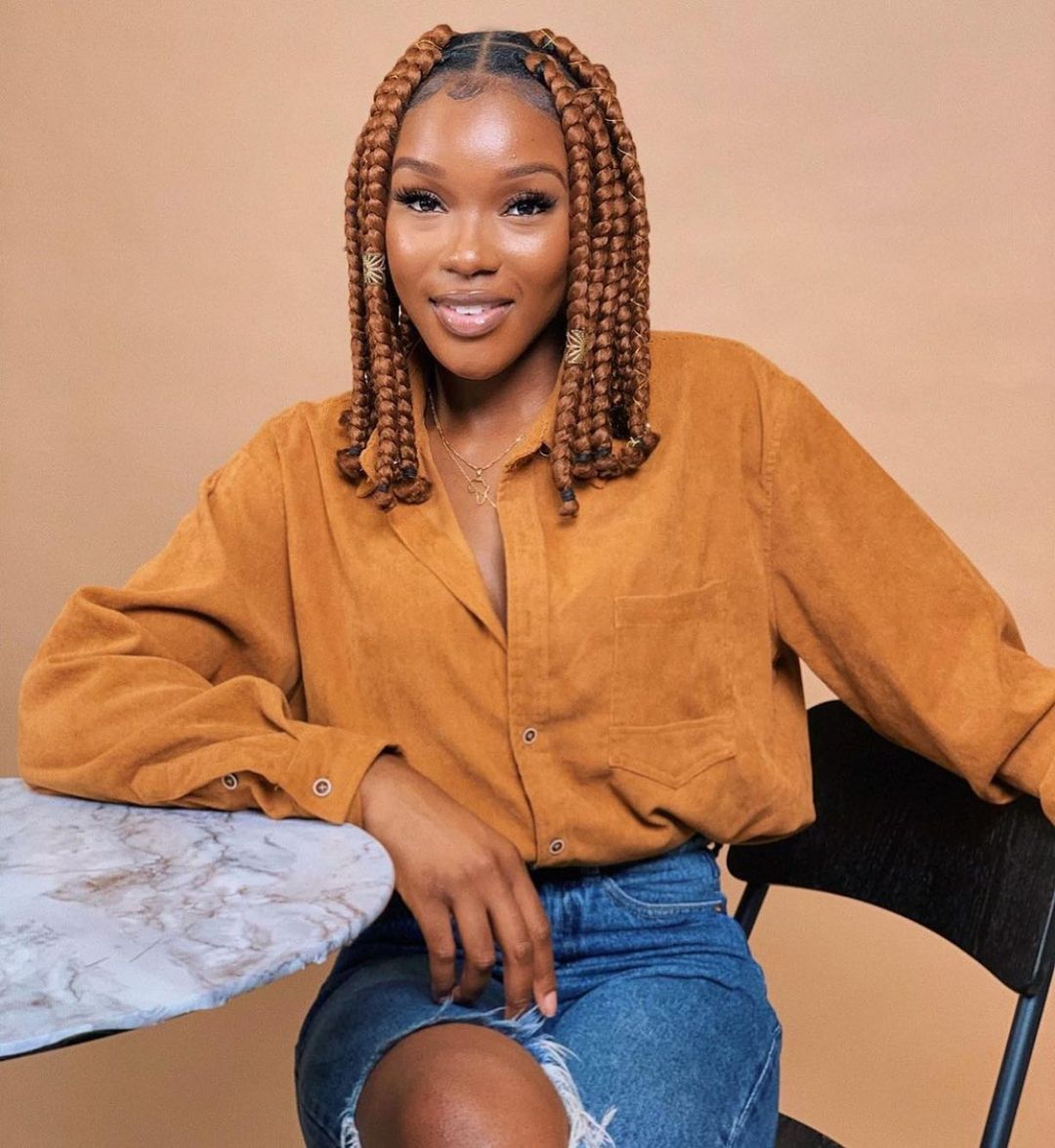 Having braids at a shorter length creates a beautiful 'lob' effect, flattering many different face shapes. Short braids also weigh less, meaning this is a very comfortable braided style.
20. Box Braids With Beads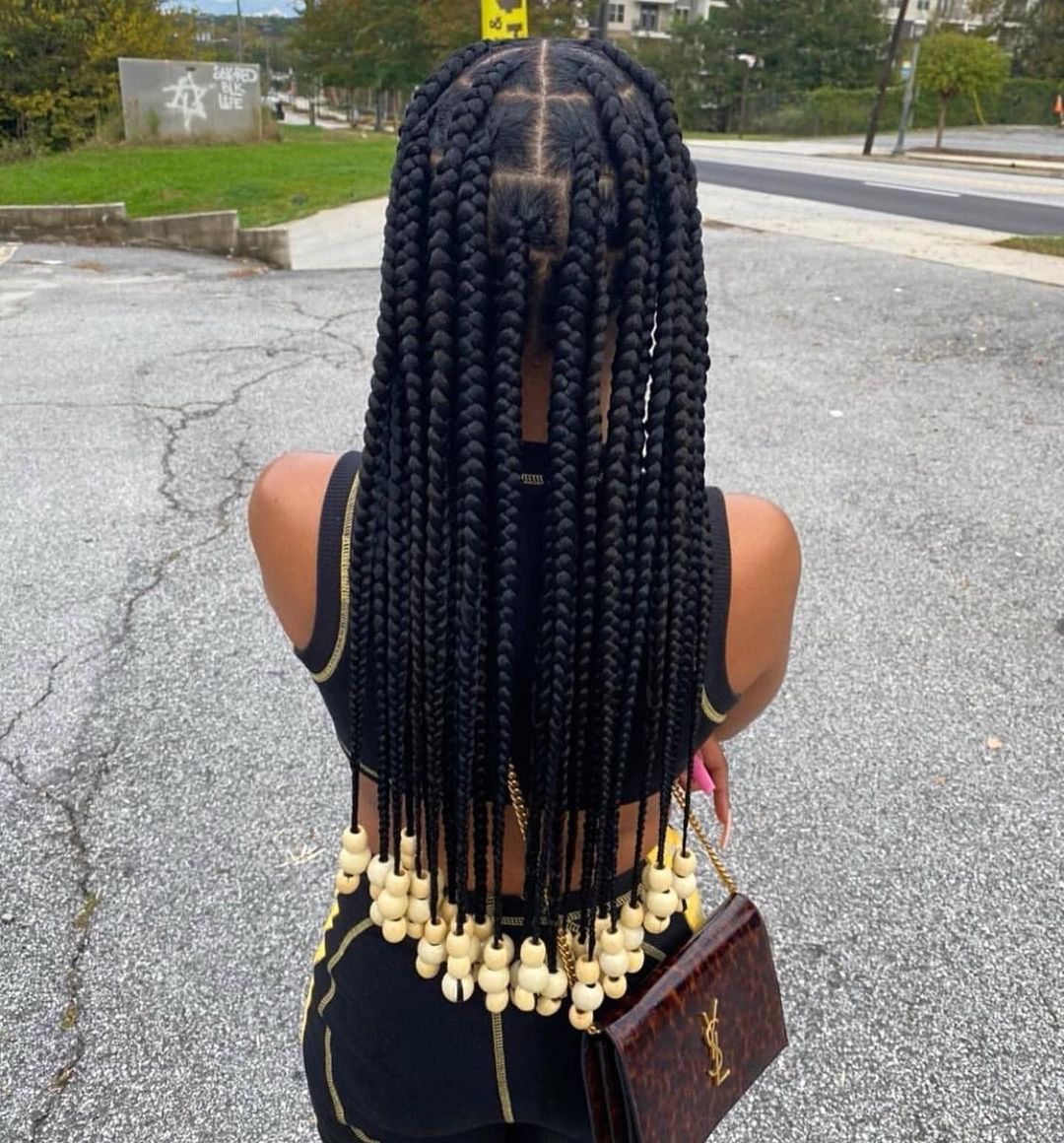 Beads are a beautiful and traditional way to accessorize your braids and take them to the next level. They allow you to put your personal touch on your braids and can be changed up to suit the occasion or to match your outfit.
21. Rainbow Braids For A Cutie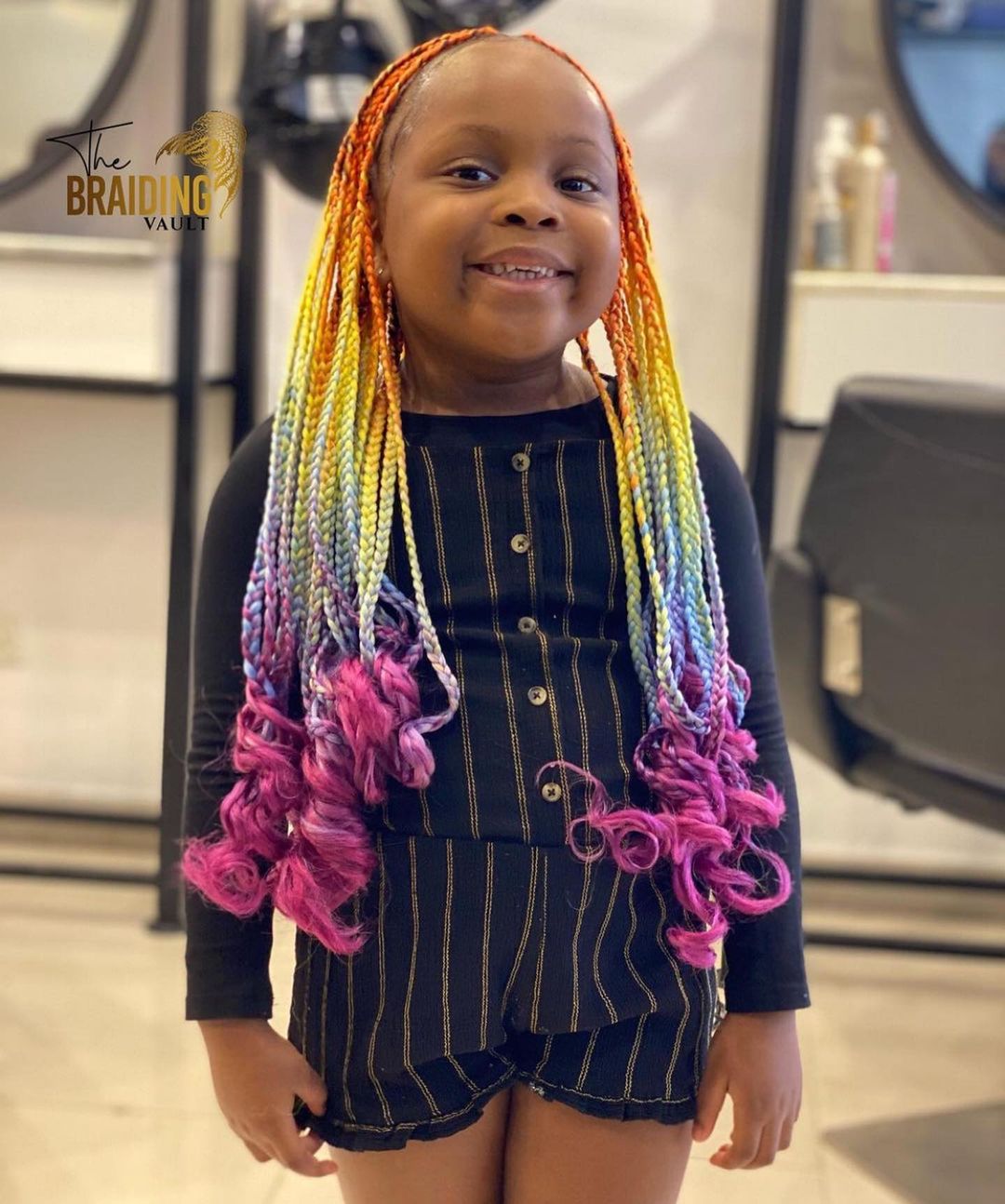 Colored knotless braids never go out of style, always classic, classy, and flattering.
22. Box Braids With Clean Part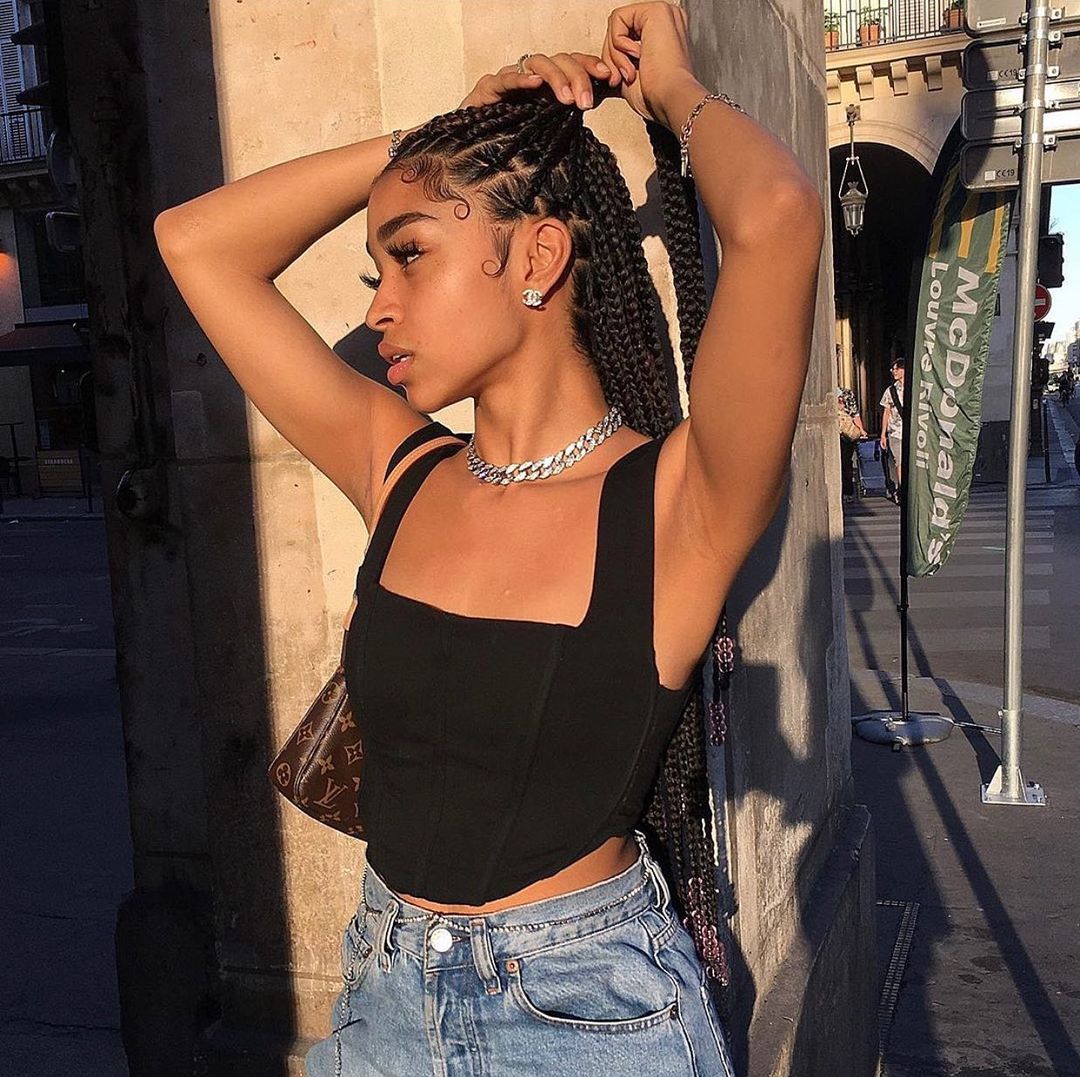 Knotless box braids are always the perfect way to show off your free spirit and creativity.
23. Knotless Braid With Clean Part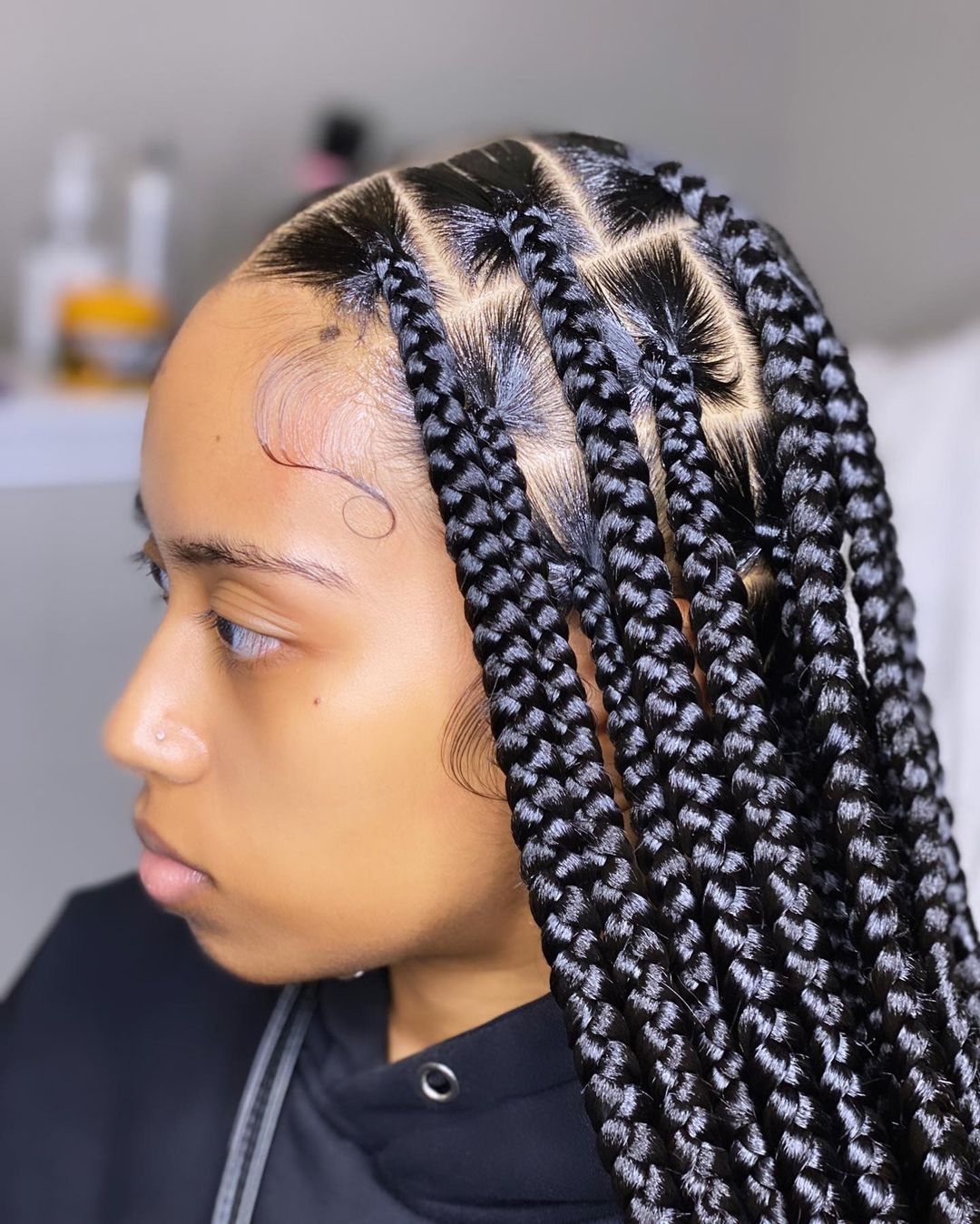 Keep it breezy and beautiful with knotless braids. There are no rules when it comes to this hairstyle
24. Waist Knotless Braids With A Little Creative Styling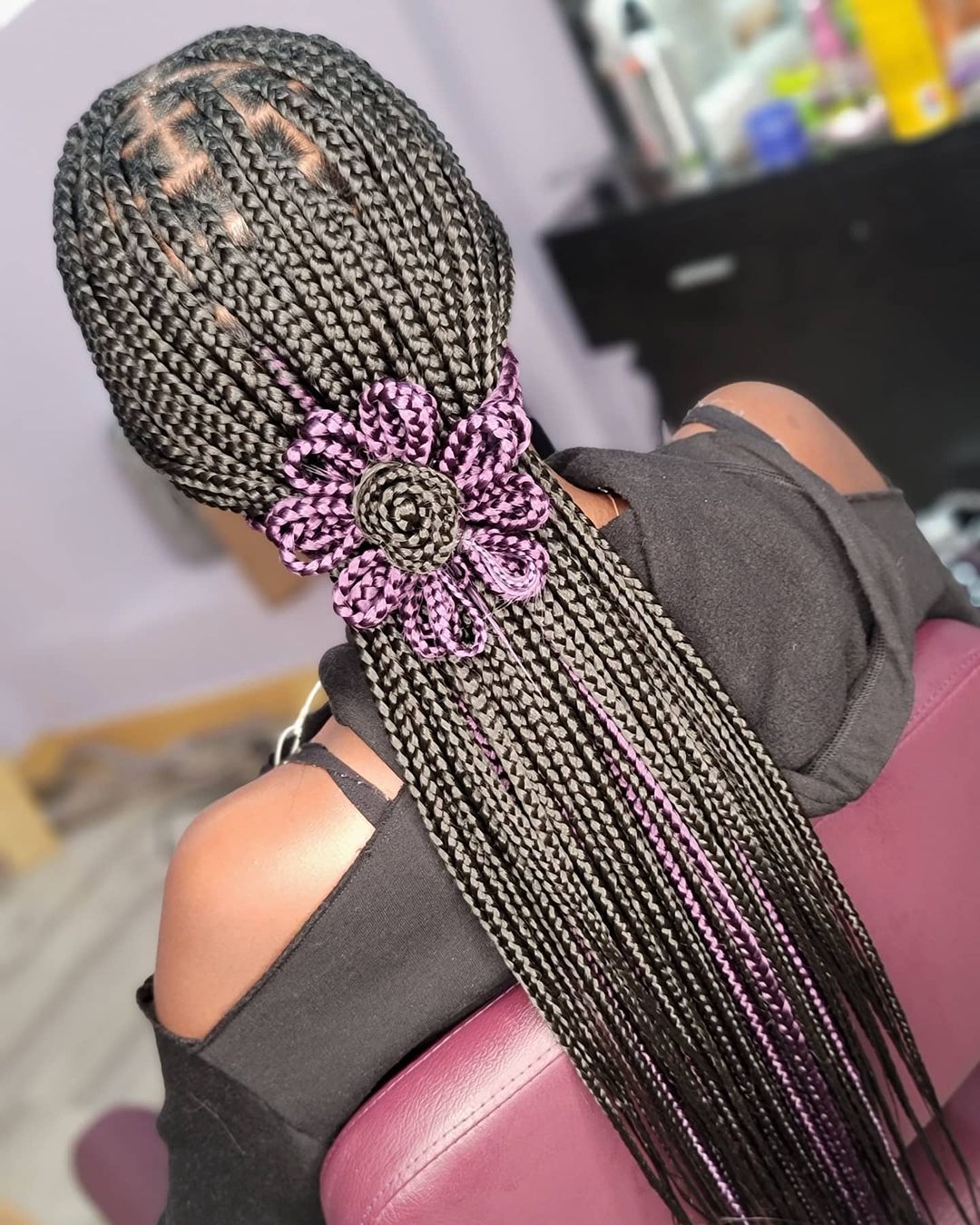 Waist-length braids are versatile, in that you can get creative with how you style them. While they look fantastic worn loose, you can also try a half-up, half-down style, add beads, rings, cowrie shells, or even ribbons to freshen up your braids day-to-day.
 25. Knotless Braid Color Mixture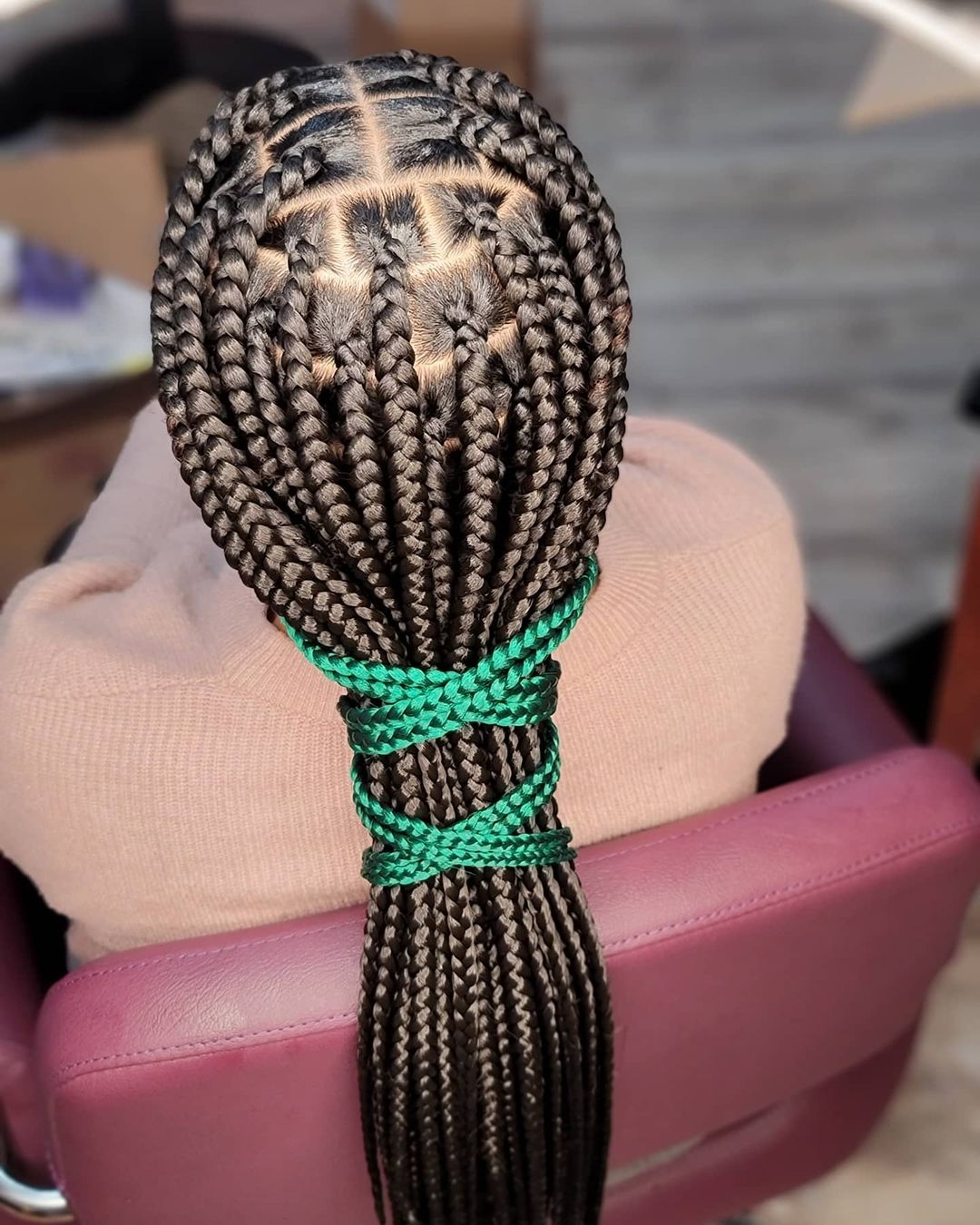 Box braids with the color mixture as a form of creativity, give the knotless braids an attractive view.
26. Knotless Medium Braid With Beads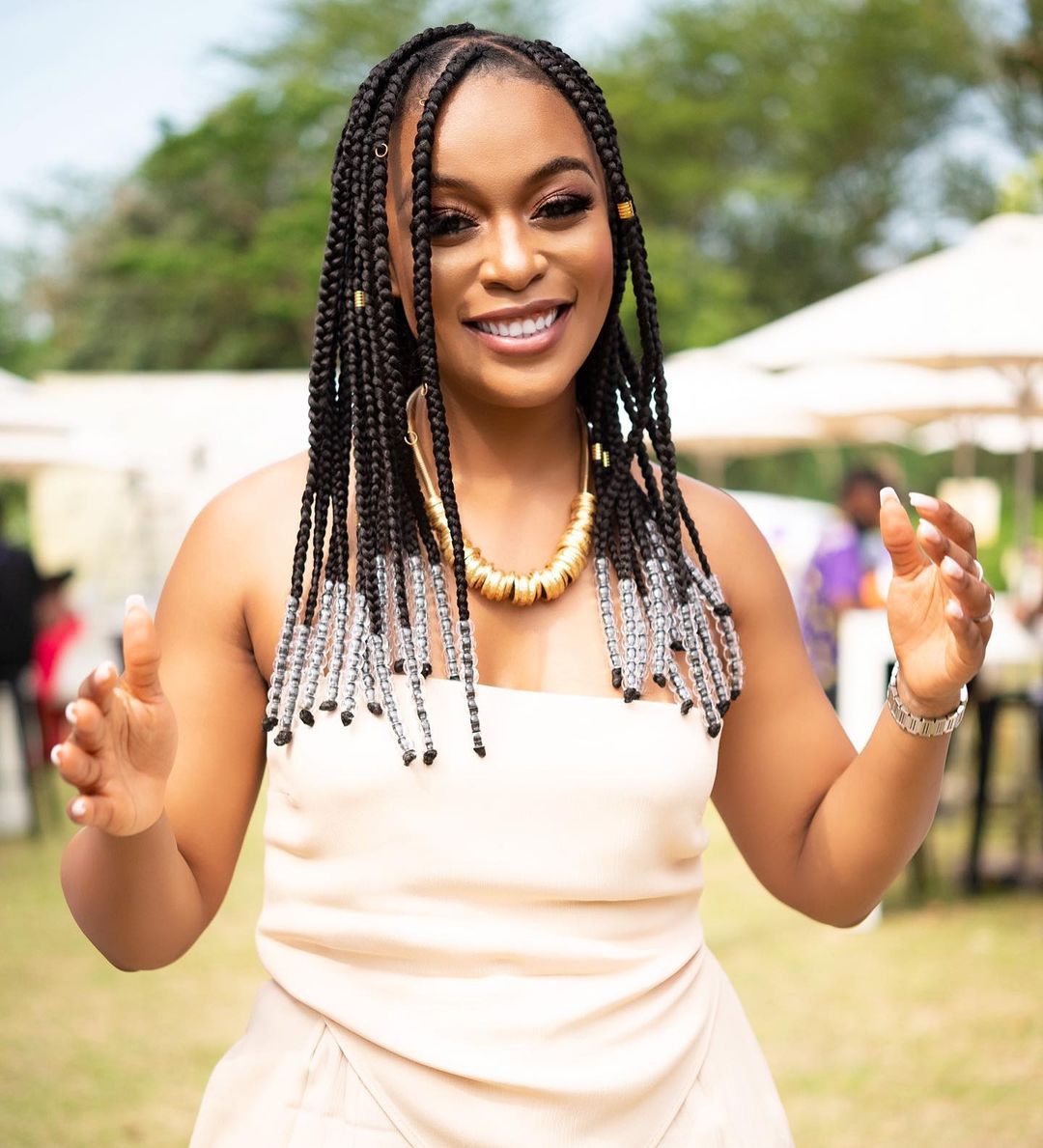 One fresh option is to stack clear beads at the end of your knotless box braids, ensuring the beads don't clash with your earrings. You could also try gold beads for a luxe look, or colorful beads for a more vibrant and fun result.
27. Long Knotless Braid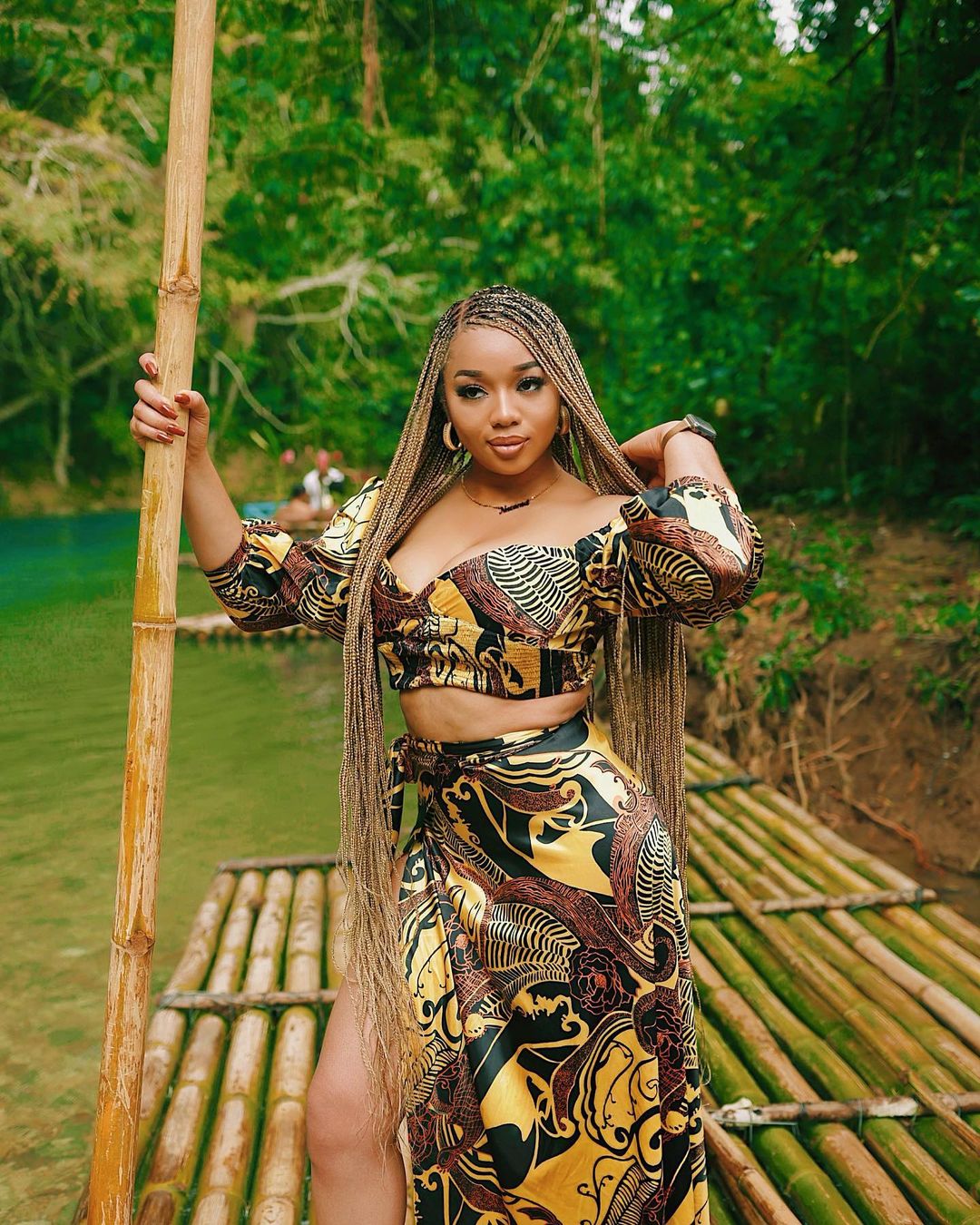 Long knotless braids have a cool '90s vibe and have both a feminine and edgy look depending on how you style them.
28. Micro Mini Knotless Braid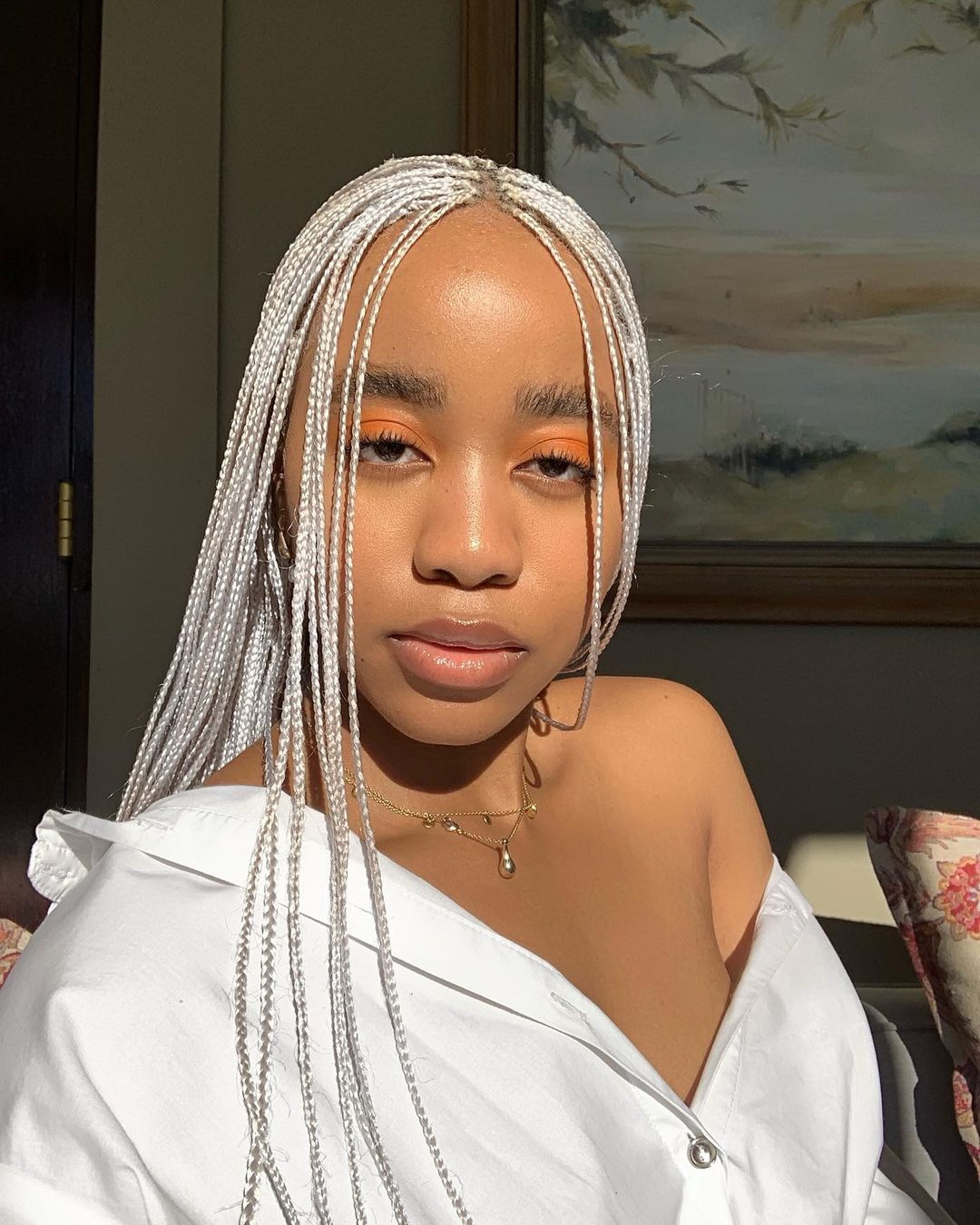 White micro mini Knotless braids looking unique and beautiful.
29. Extra Long Knotless Braid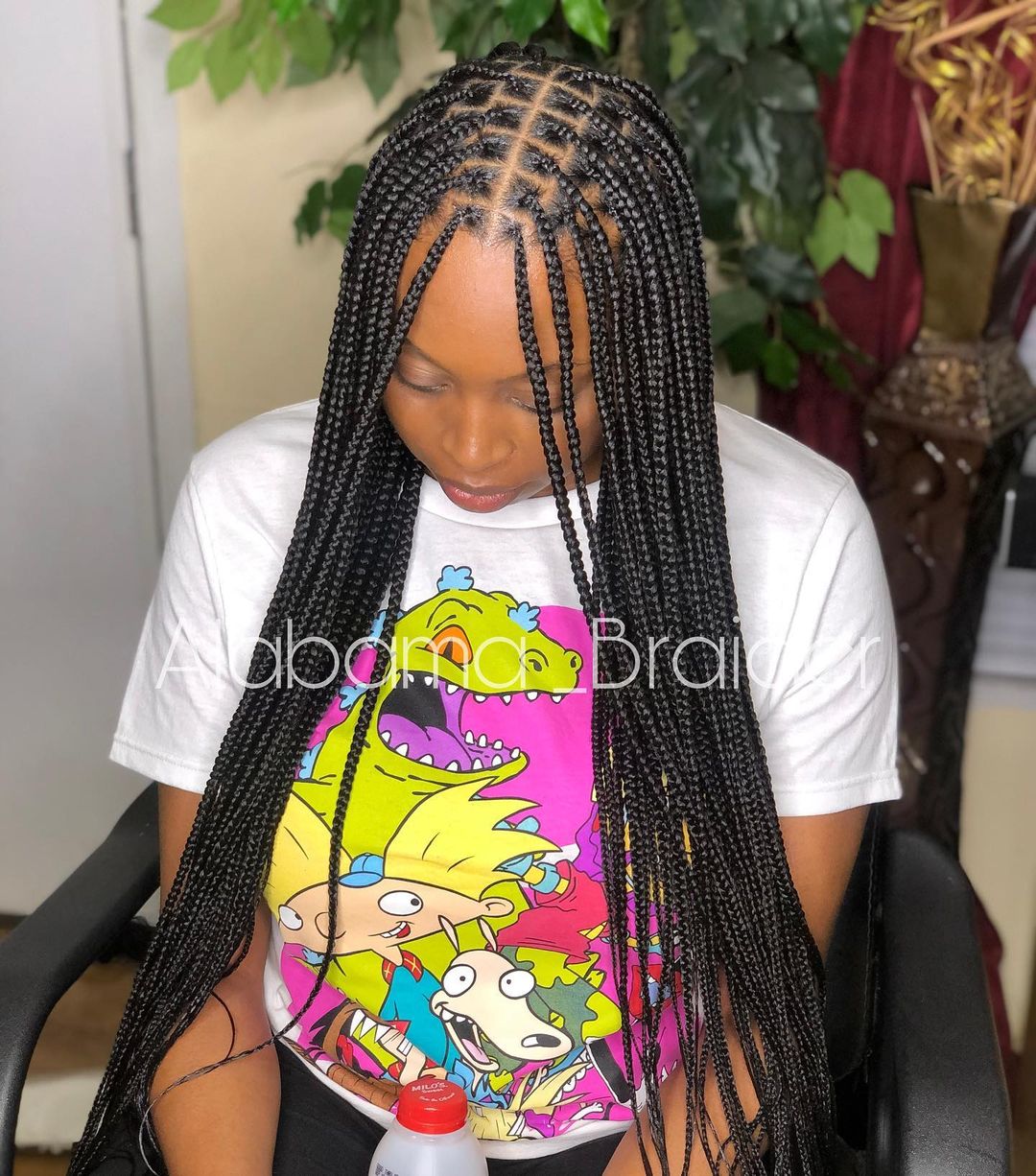 Large knotless box braids look great at any length, too. If yours are on the shorter side, you have fewer options in terms of styling. However, you can add accessories that make a statement, such as rings and beads. Position them to flatter your face shape and bring more attention to your best features, such as your lips and eyes.
30. Jaw-Dropping Knotless Braid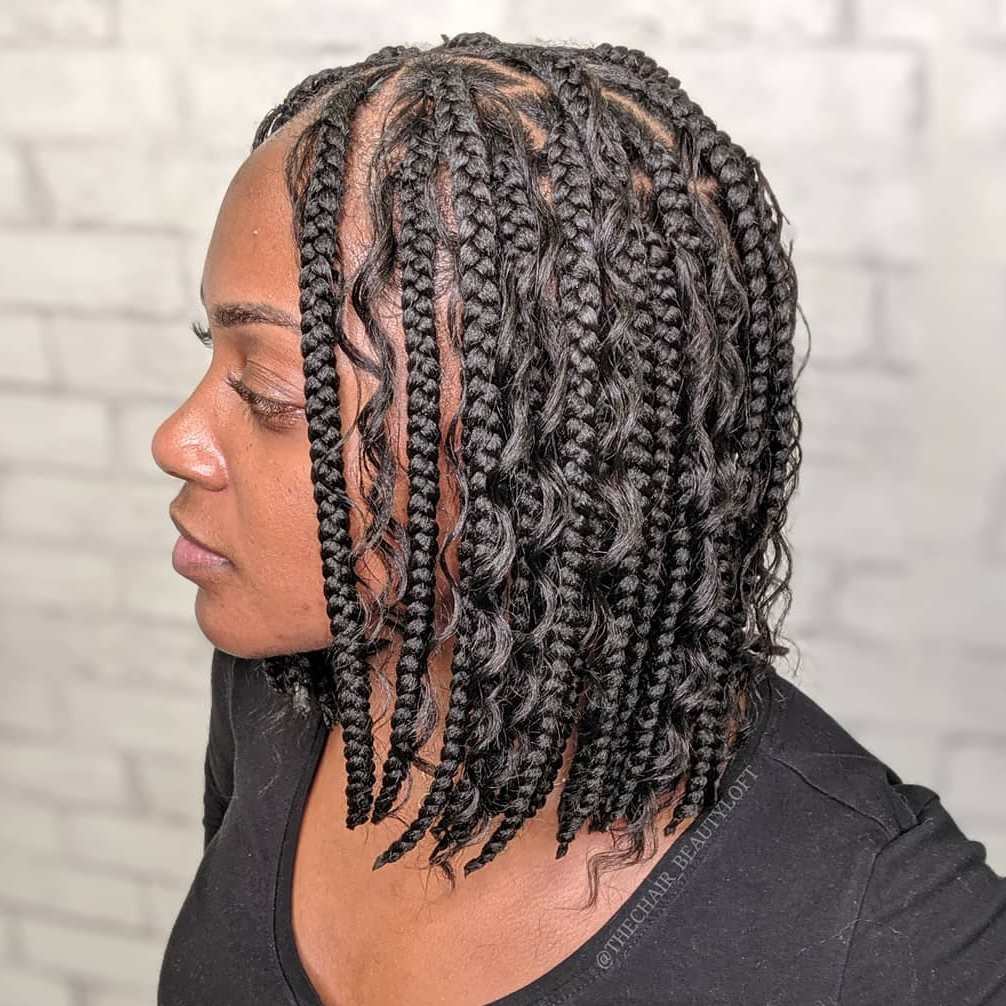 Jaw-dropping knotless braids with curls in between, making it look outstanding from the regular knotless braids.
31. Color Blend Box Braids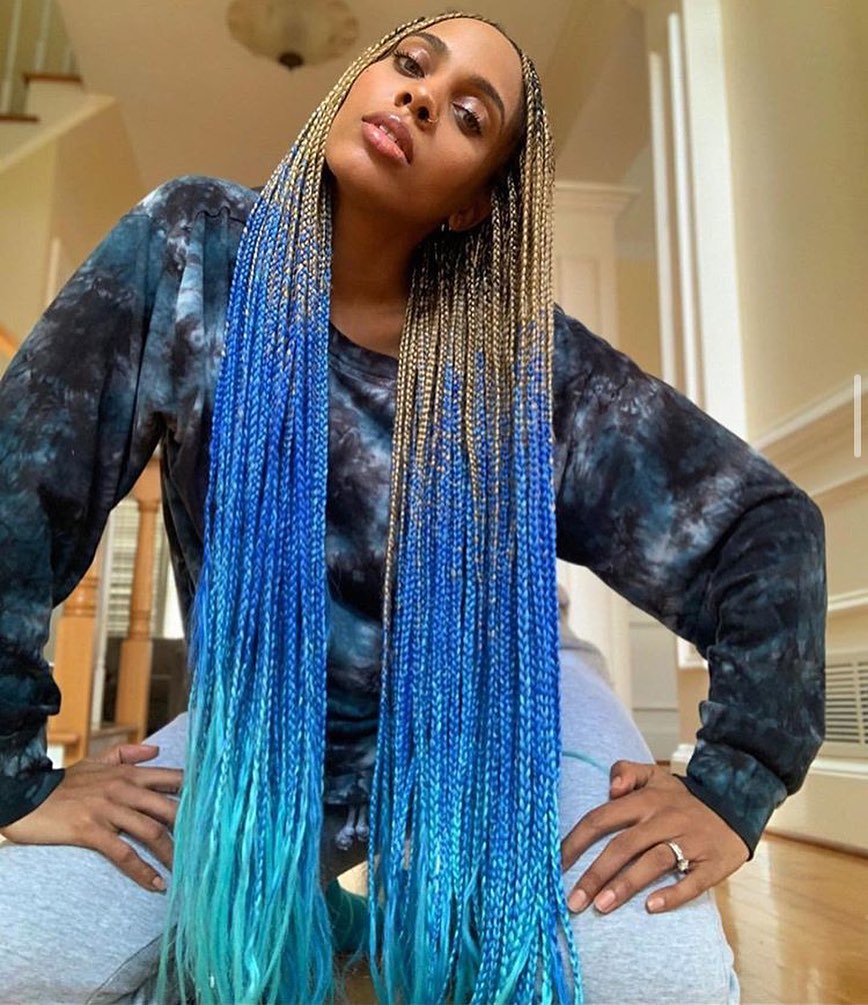 Color blend for knotless braids looking exceptional,
32. Simple And Beautiful Knotless Braid
If rocking short knotless braids is what you like, you have fewer options in terms of styling. However, you can add accessories that make a statement, such as rings and beads. Position them to flatter your face shape and bring more attention to your best features, such as your lips and eyes.
33. Well Detailed Box Braids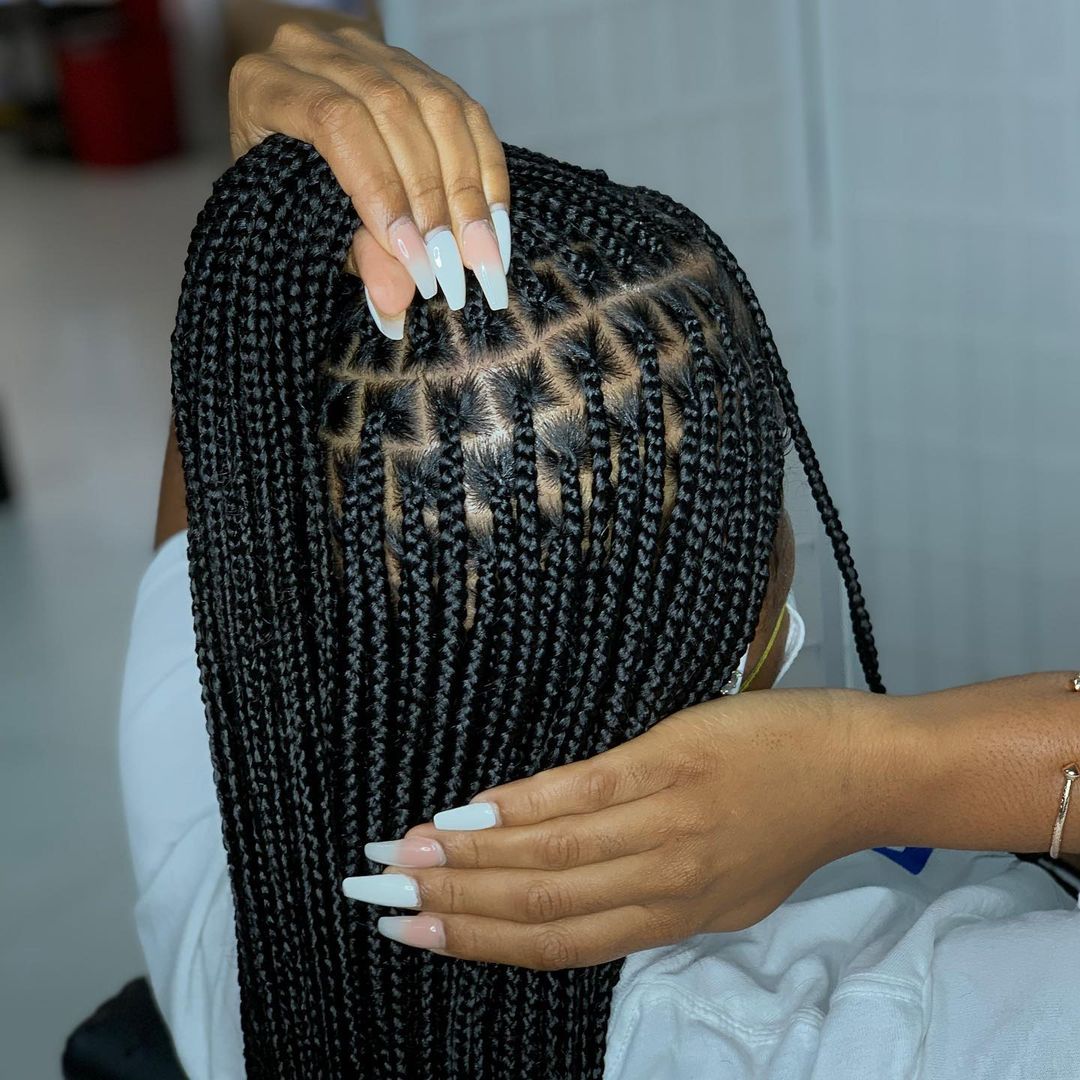 Knotless box braids are less painful than traditional box braids, they put less tension on your scalp.
34. Knotless Braids Vs Box Braids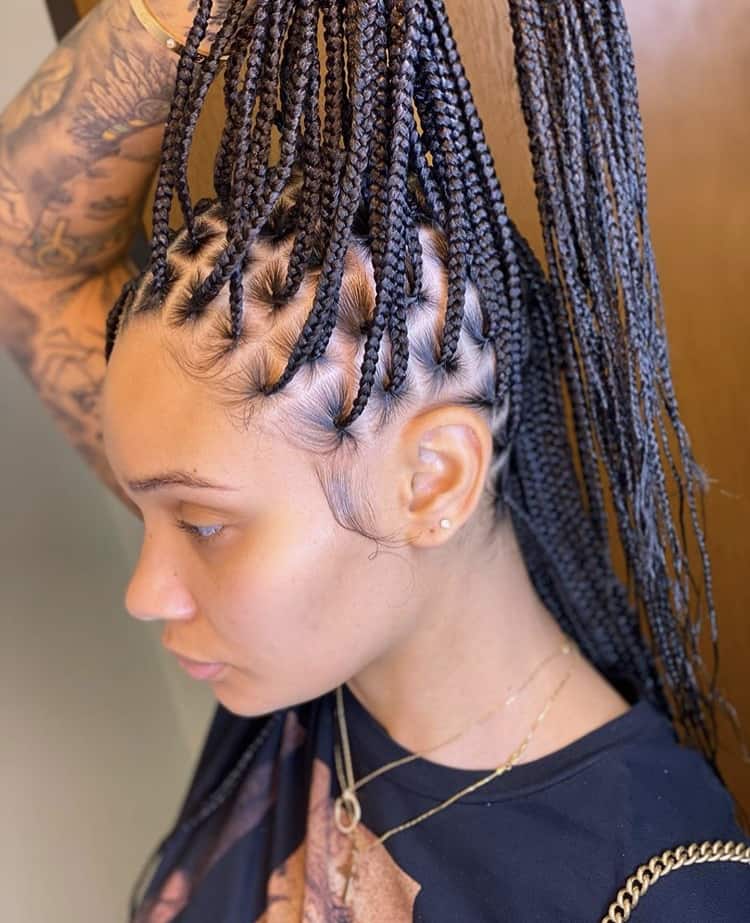 Neat and clean knotless and box braids.
35. Knotless Braided Ponytail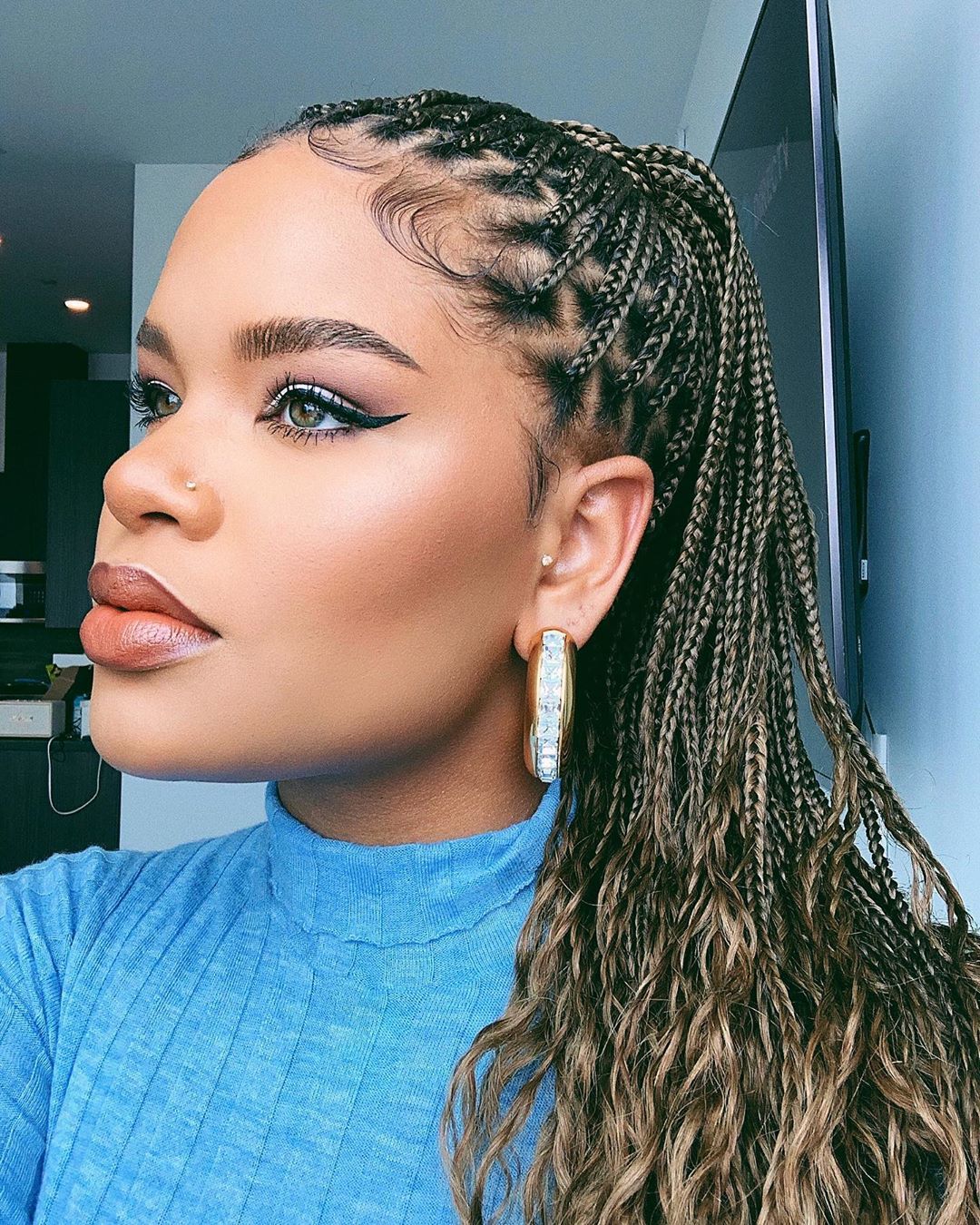 The simplest way to give your knotless braids a good feel and amazing look are to leave the ends loose.
36. Unrivaled Triangle Knotless Braids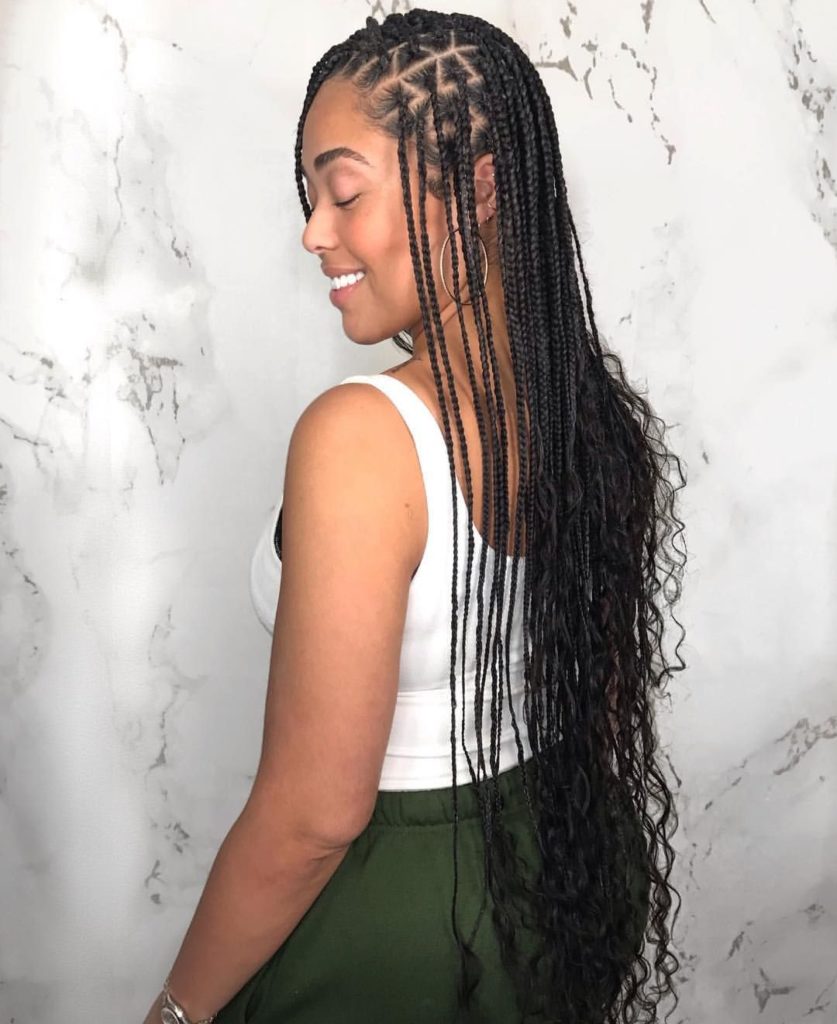 Triangle knotless braids with curls, looking all lengthy and can still be packed to any style.
37. Box Braids Neatly Outlined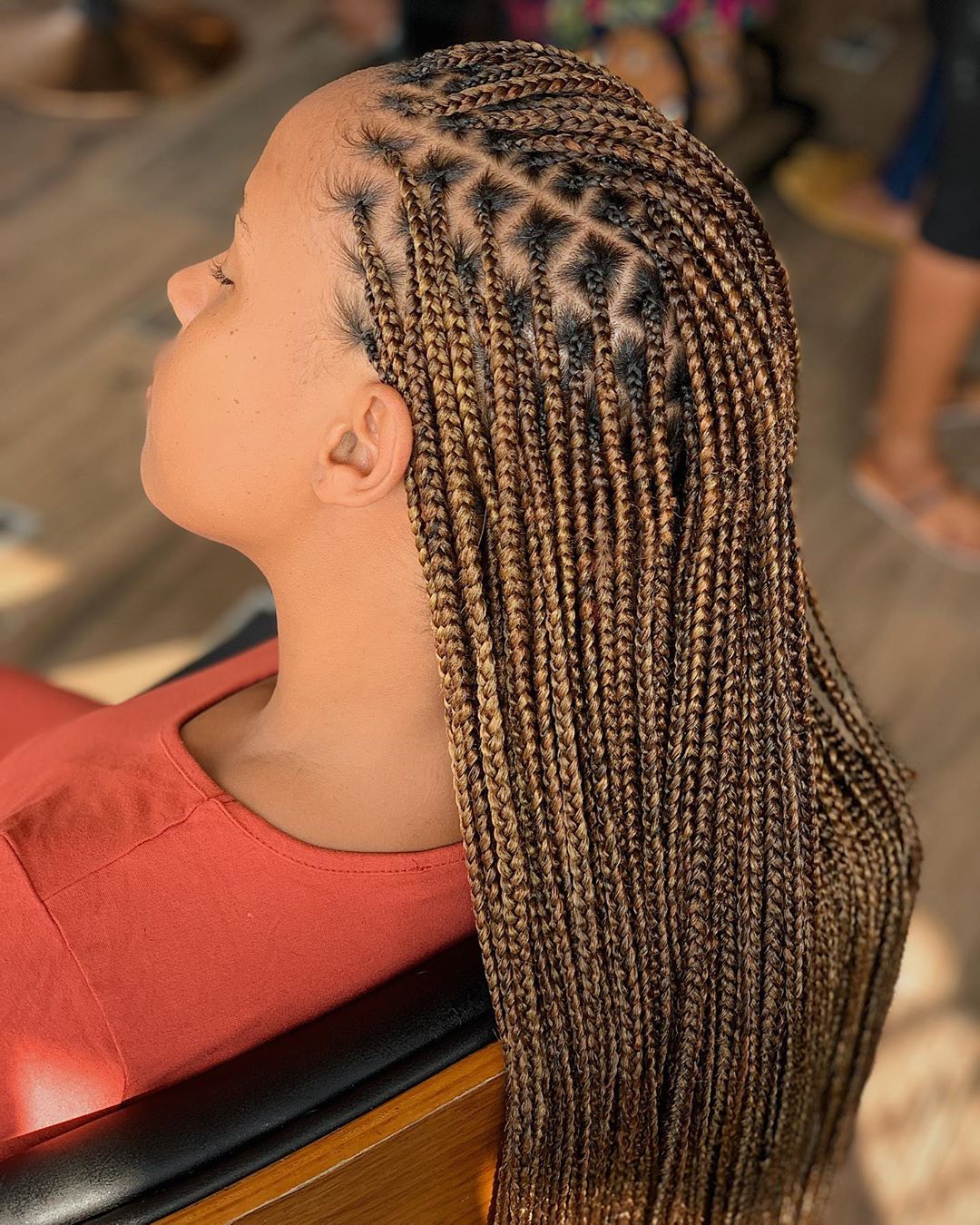 Box braids neatly outline with a blending color.
38. Ponytail Knotless Box Braids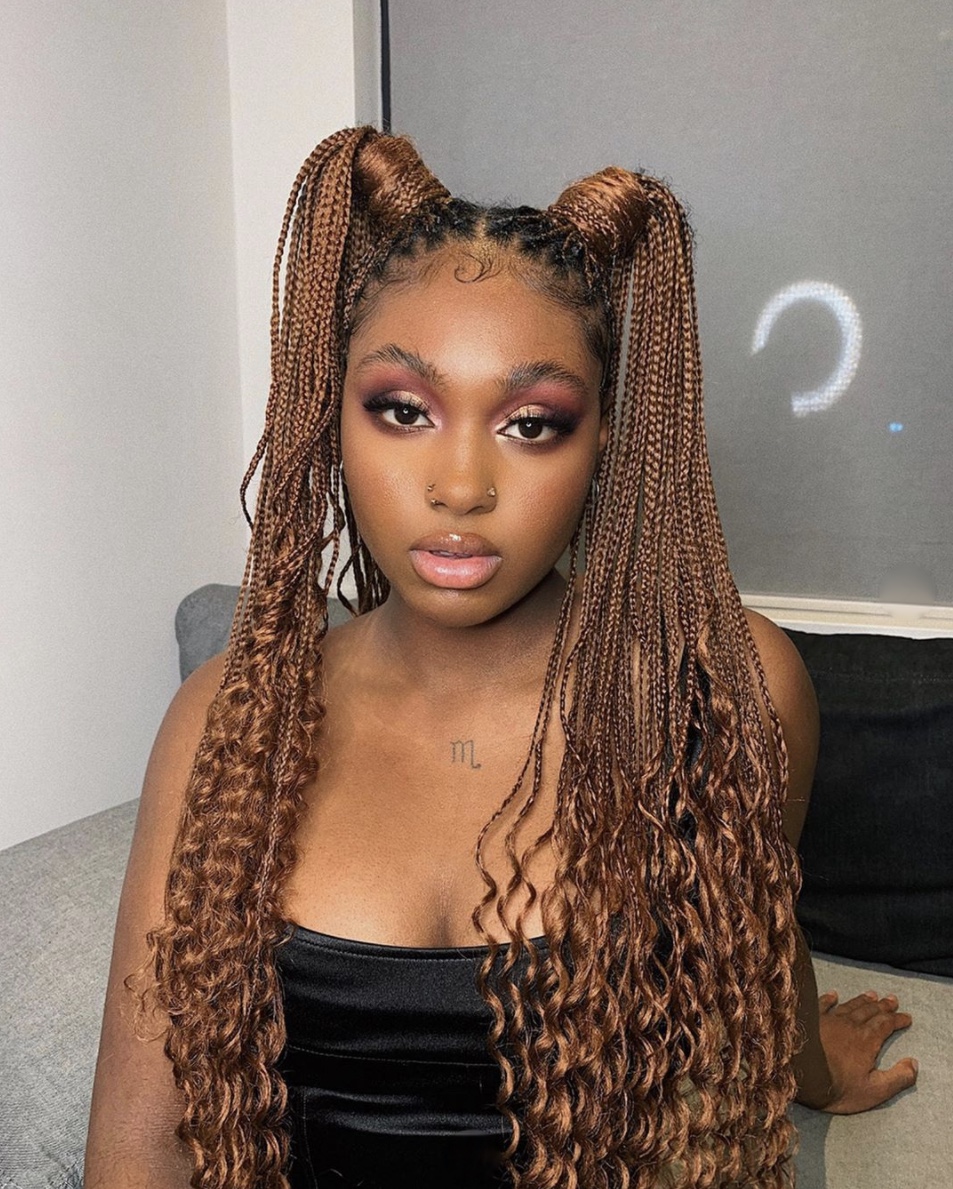 You can still show off your beautiful long braids while adding the extra flair of an updo or high ponytail.
39. Long Knotless Braids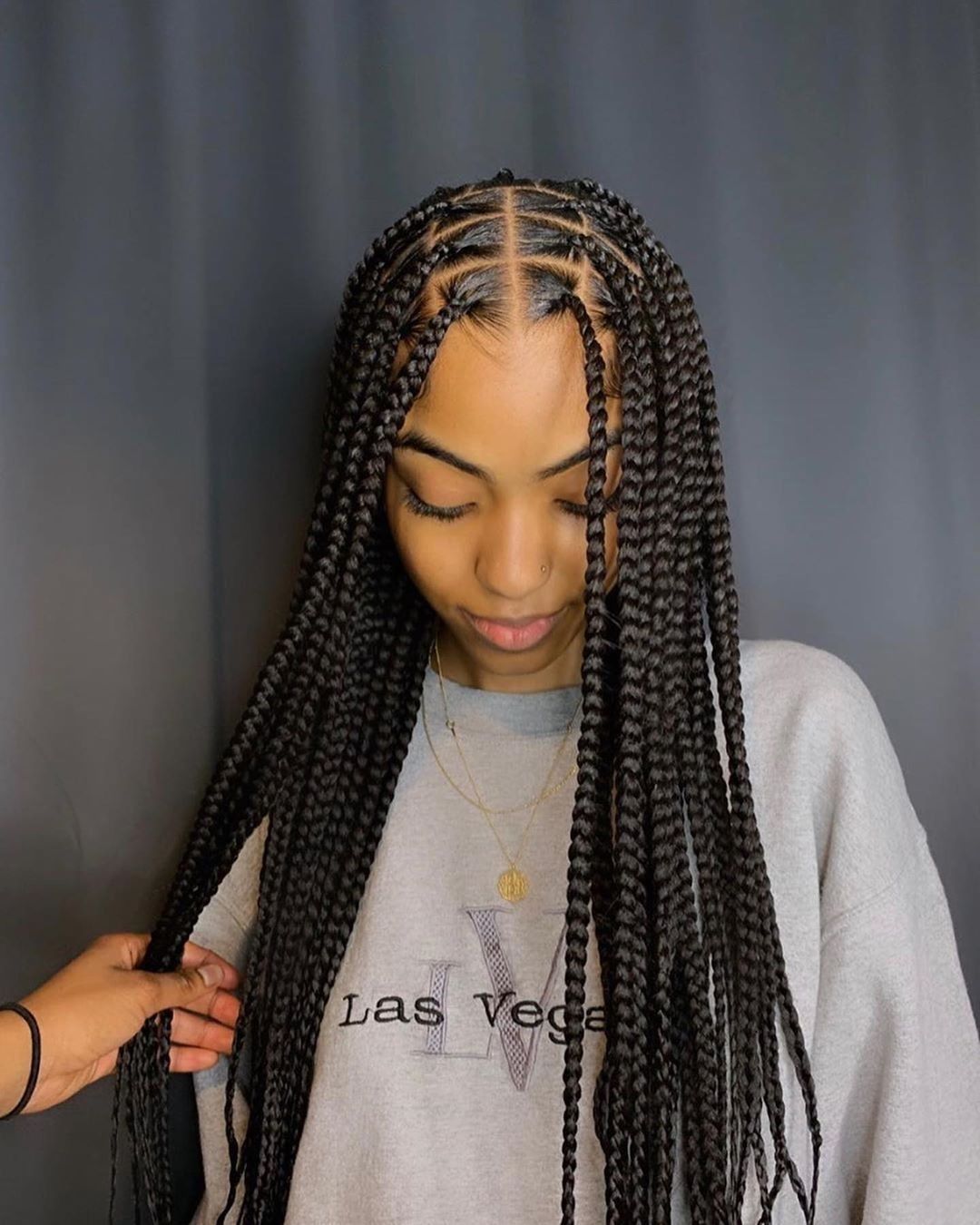 Long knotless braids and it's great look, you can never go wrong with the knotless braids hairstyle.
40. Detailed Box Braids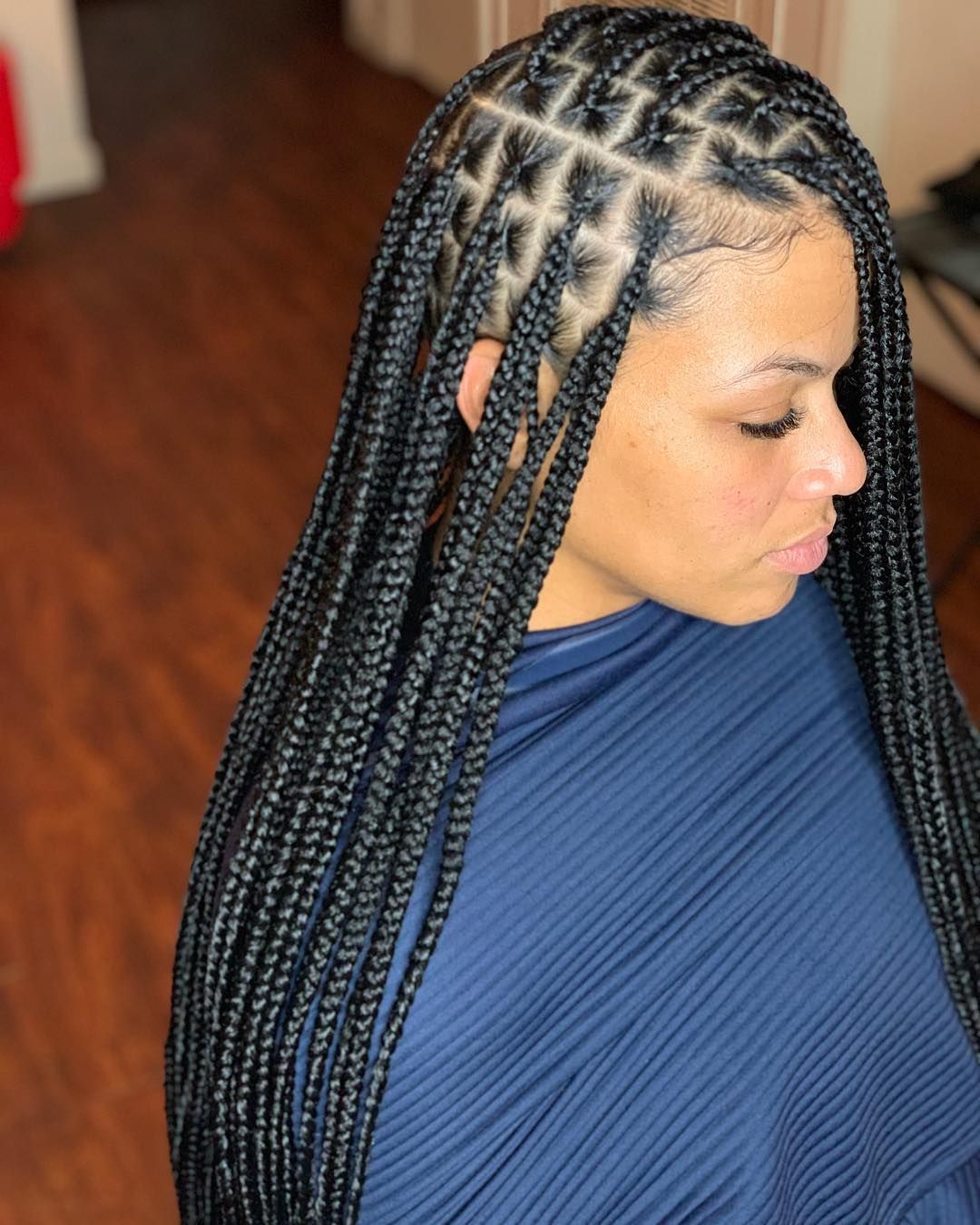 Large knotless box braids look great at any length, it can be packed with any style.
Read more on our knotless and box braids: