Are passion twist hairstyles a good protective style? Passion Twist is fast becoming the most sought-after protective hairstyle.
There are so many cute ways you can make passion twists and you don't have to make it simple and boring anymore unlike the plain old twisted hairstyle. If you are looking for ways to wear a two-strand twist on your natural hair then passion twist is the answer to that.
Passion twists are also becoming the ideal hairstyle for summer and this is because you can easily have them tuck away and keep your hair safe from the hot weather. It's also very easy to maintain, unlike braids.
A protective hairstyle is important for every black girl that wants to keep her hair healthy. Passion twists have been around for a very long time but now it seems to have gotten even more interesting.
21 Protective Passion Twist Hairstyles For 2021
The pandemic has really forced us to get creative with our hair and you will be amazed how many girls braid their hair themselves.
Passion twist is one of the hairstyles people loved during the stay-at-home period as you can have it twist at home yourself. So, to get you inspired, we have rounded up the best passion twist hairstyles you need to try for 2021.
1. Pre-Twisted Passion Twist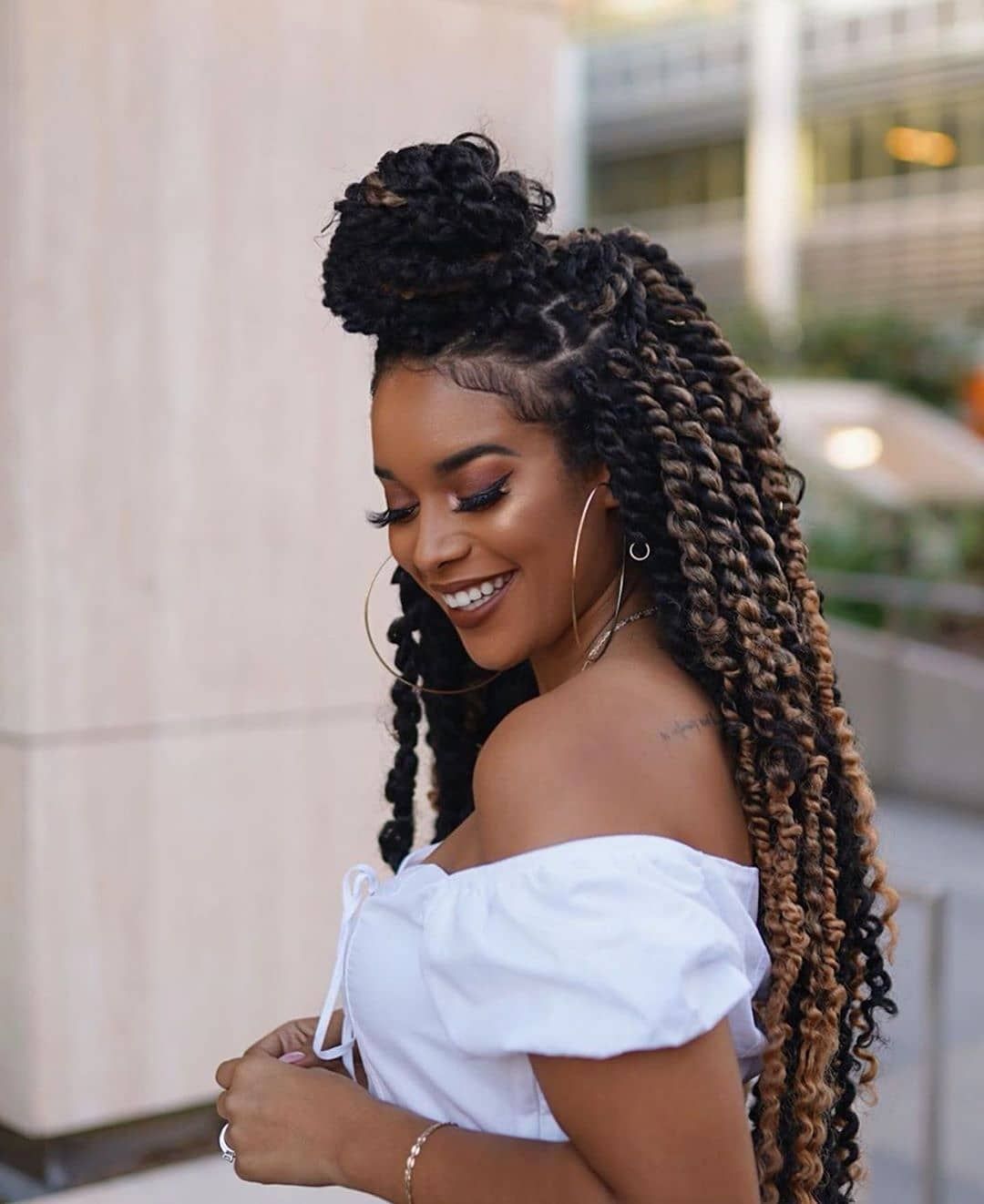 To achieve a top-notch look when it comes to passion twist, you need a hairstyle that stands out and this is the right one to go for. This hairstyle is really protective of your natural hair and there are so many ways you can style it.
2. Knotless Passion Twist
You will be amazed to know that you can have your passion twists made just like a knotless braid and unlike knotless braids, this is a much preferred protective hairstyle for natural hair.
3. Ombre Passion Twist
Ombre extension is a favorite color for many ladies and this is due to how cool it can be. So, here is an ombre passion twist for you to try.
4. Twist Spring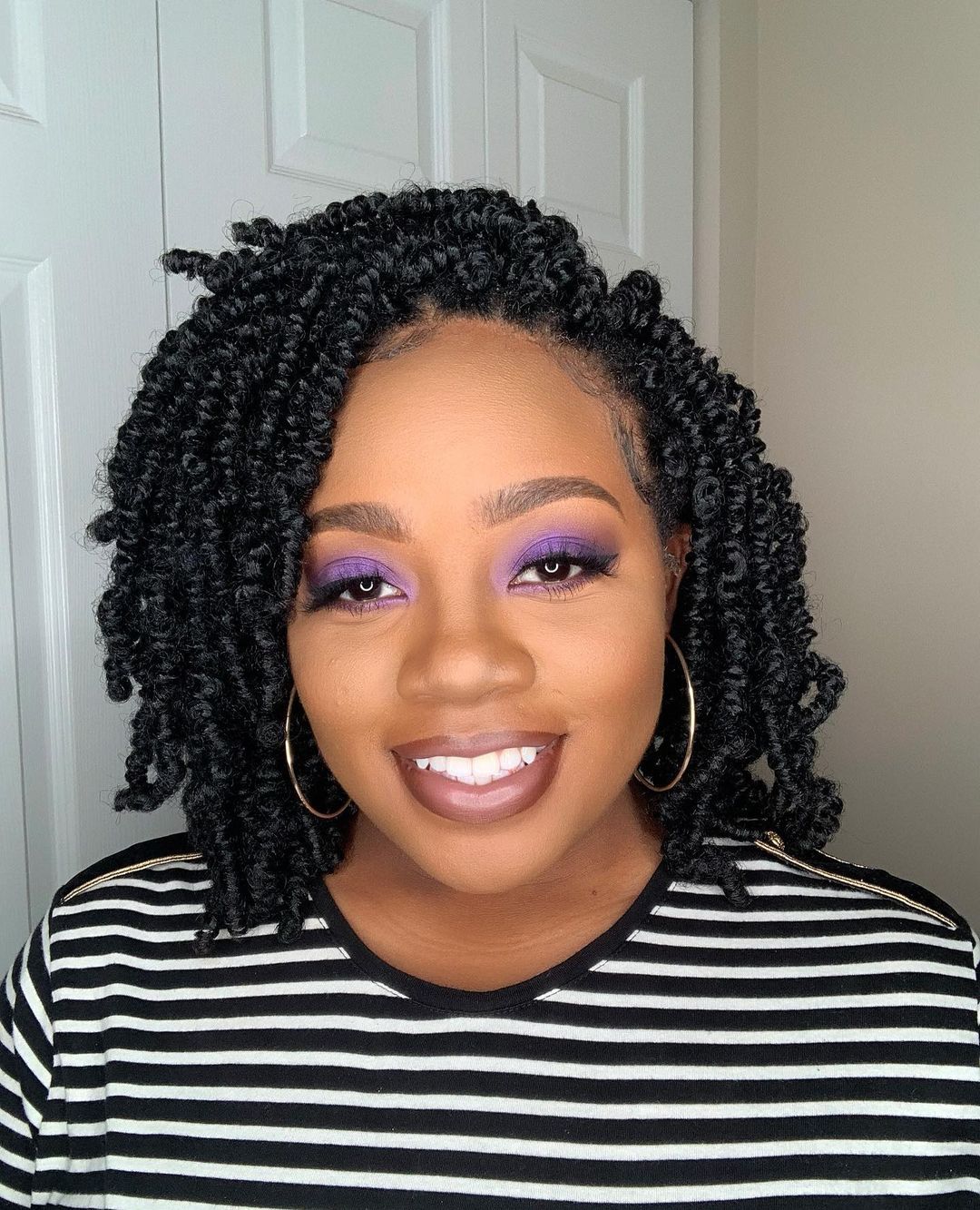 Twist spring is a really fun passion twist style. They do last long and help protect your edges from damages.
5. Wave Passion Twist
Wave passion twist help you achive a balance between passion twist and wavy hair type.
6. Elegant Passion Twist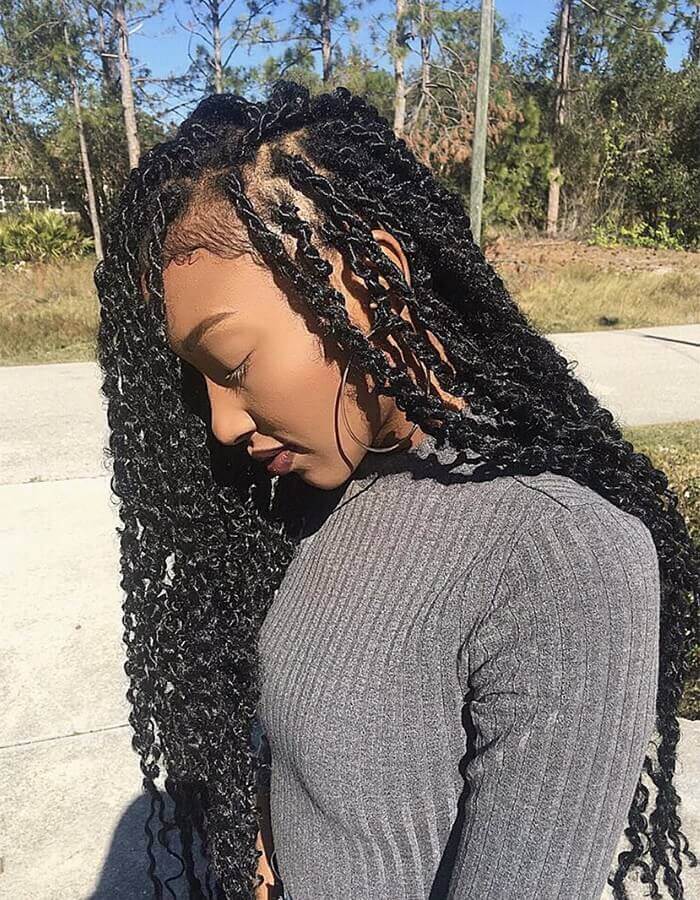 Go for a more elegant hairstyle like this if you are looking for something that takes time to make but is sure to last a very long time.
7. Medium Passion Twist
Medium and simple will also do the trick just fine.
8. Shaved Side With Passion Twist
Another style that might make you want to embrace a passion twist is this half-side shaved passion twist. This is quite a bold bit suitable if you already have a side of your hair shaved.
9. Passion Twist With Colour Highlights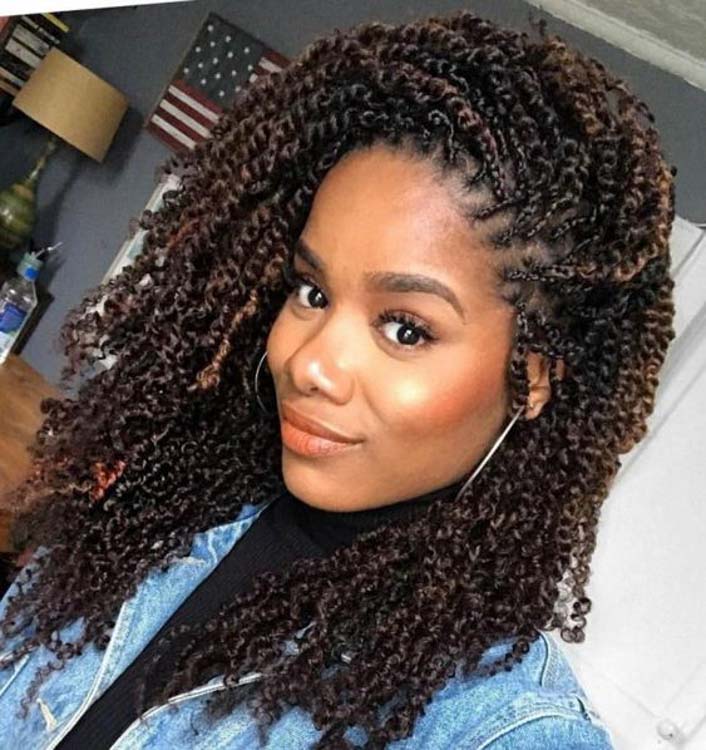 You can go for a passion twist as tiny as this if you really want to set some trends. it takes time to install but it's worth every effort when you start to slay with it.
10. Crochet Twist Hairstyle
Simple is perfec if you are not up for long and dramatic. This can be done at home with your natural hair.
11. Chunky Spring Passion Twist
Keep it simple but extemely long for a dramatic look.
12. Blonde Passion Twist
It's hard not to fall in love with a blonde extension after looking at this really fine blonde passion twist.
13. Box Braid Passion Twist
If you can't sit for long to install your passion twist then you can simply go for a crochet braid like this one above and you get to style it in so many ways.
14. Black And Brown Passion Twist
Black and brown are two of the most used colors when it comes to braiding so having this two merged to give you a stunning passion twist hairstyle is worth trying.
15. Butterfly Twist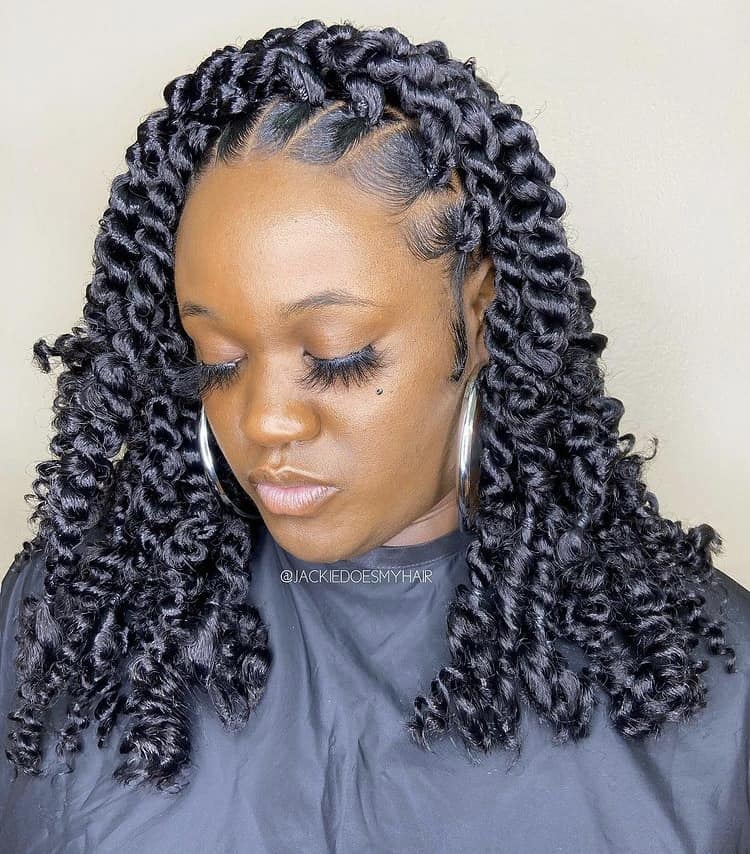 Keep your edge protected with this choice of passion twist hairstyle.
16. Boho Passion Twist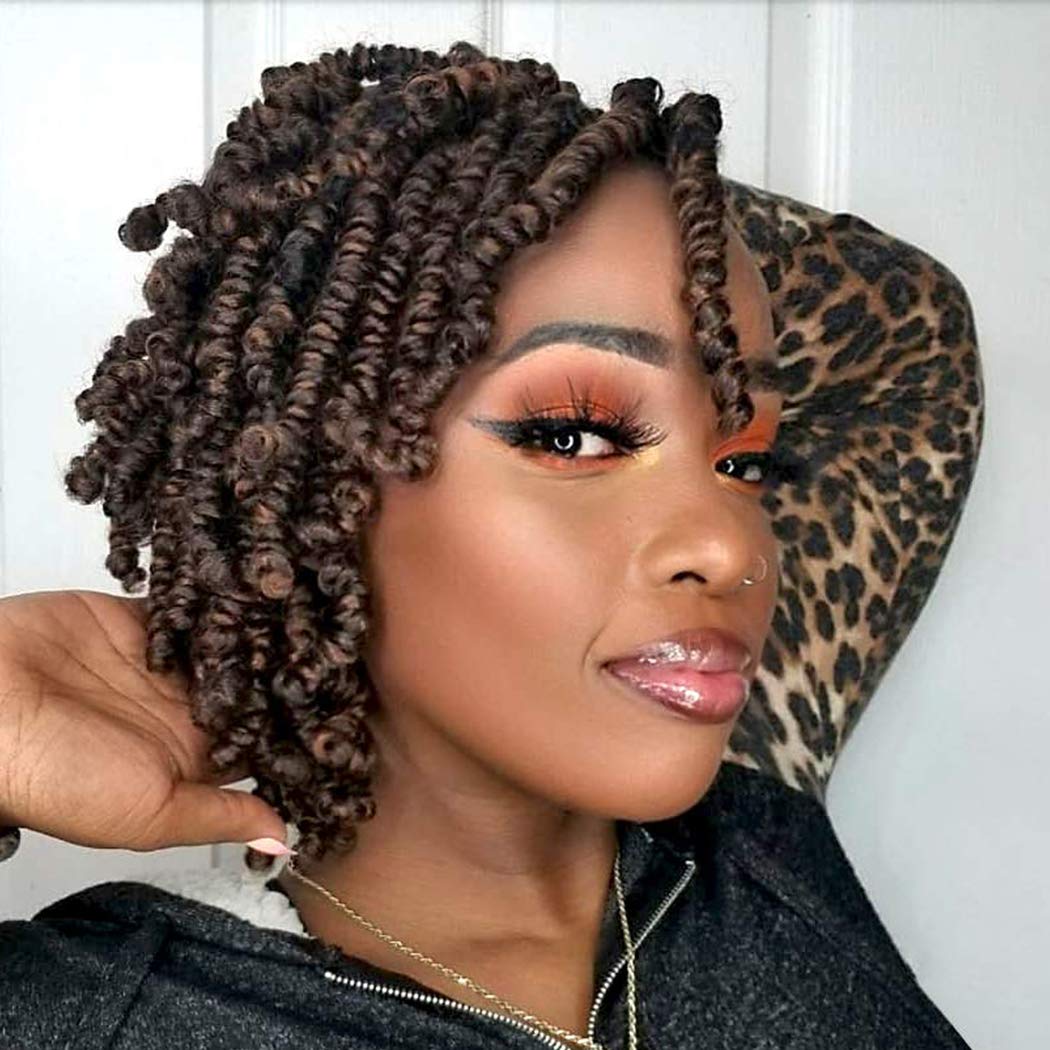 Keeping it extremely short and sassy is another passion twist hairstyle we are saying yes to. This hairstyle is ideal for any hair type.
17. Cute Medium Wave Passion Twist
Passion twists can come in different sizes. While some girls are in for chunky braids, some will like to keep it medium, hence this stays in between giving you a classy but not too dramatic look.
18. Passion Twist With Feed-In Braid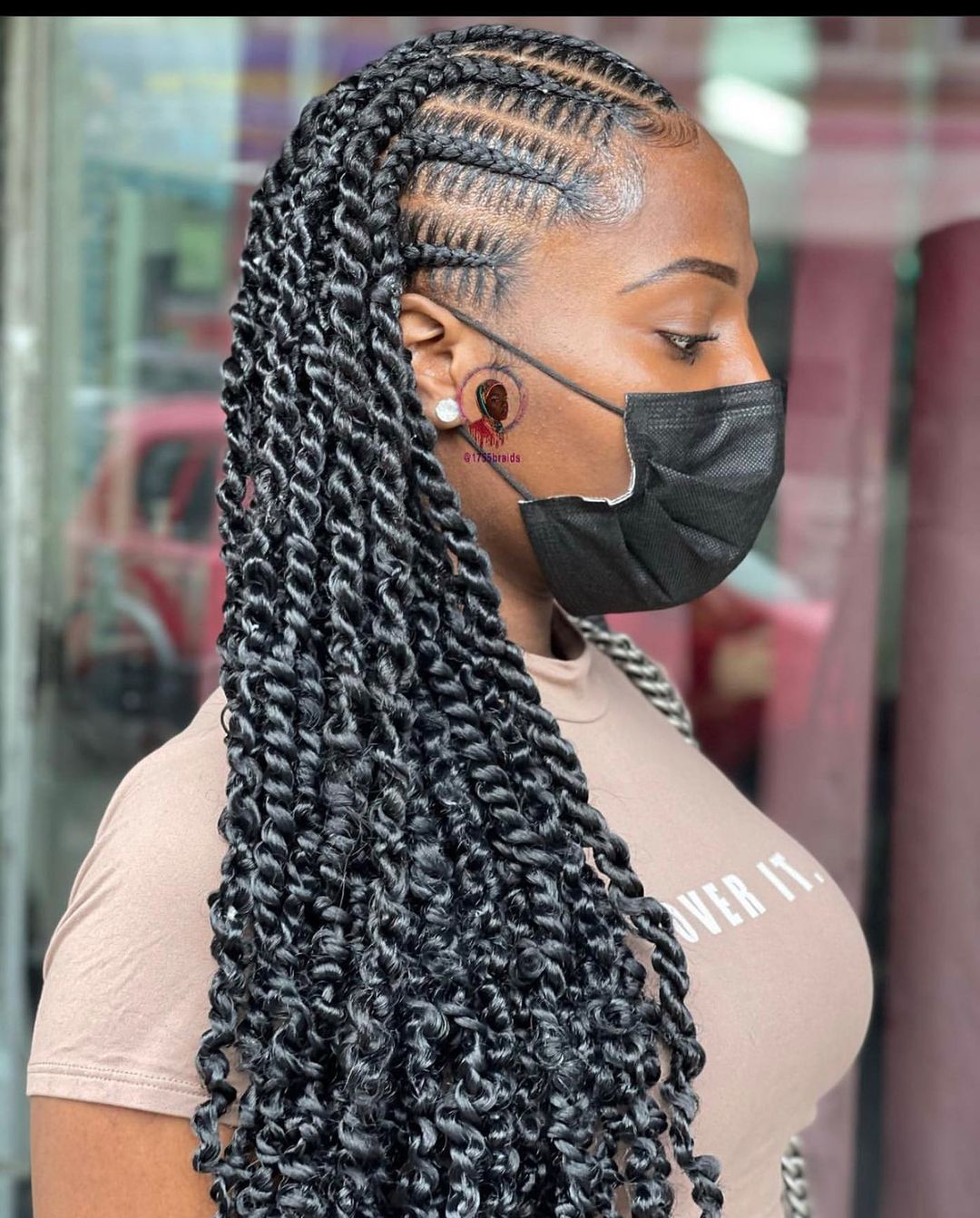 Here is another passion twist hairstyle you will enjoy rocking. You can go with any color of extension you find suitable. Feed-in braids are becoming one of the trending hairstyles and it's more fun combined with a passion twist.
19. Short Bob Passion Twist
Keep it short and chunky for a more interesting and calm look. It's a perfect way to get a long-lasting bob.
20. Ombre Water Wave Twist
This can also be called butterfly locks and it's a really great passion twist hairstyle. Keeping it short is also a great way to maintain it for a very long time.
21. Long Color Highlight Passion Twist
Your passion twists do not have to be plain, you can put of touch of color to bring out its gorgeous look even more. This is perfect if you are using a black extension, you can highlight the tip with color or a strand of hair.
Conclusion
It's really hard not to love passion twist after looking at the hairstyles listed above. There are so many ways you can style passion twists which is why they tend to last for a very long time. It's not just a cool hairstyle but also helps promote growth and it allows you to maintain your hair texture because your natural hair is left untouched for a long period of time.
Read more on twists and natural hairstyles: