Are you looking out for something cool and stylish? Well, micro braids are one hairstyle you should try out. You need to make sure you are prepared for these braids before you go for it, it comes with time consumption, and you will have to sit for hours to look good as ladies, it takes extra hard work.
Going for micro braids will give you that elegant look you need but it comes with you being ready to sit all the way to get this done.
Micro Braids can last for a month, see that you get this hairstyle from a professional stylist to avoid hair damage and breakage, especially when you are ready to lose the braids.
You can't go wrong on micro braids as this style doesn't give a boring look, you can style in different forms and you will still remain the focus of wherever you are.
We've compiled 25 micro braids that you will love, we hope this helps and gives you that sleek and stylish look you yarn for.
1. Tiny Blonde Micro Braids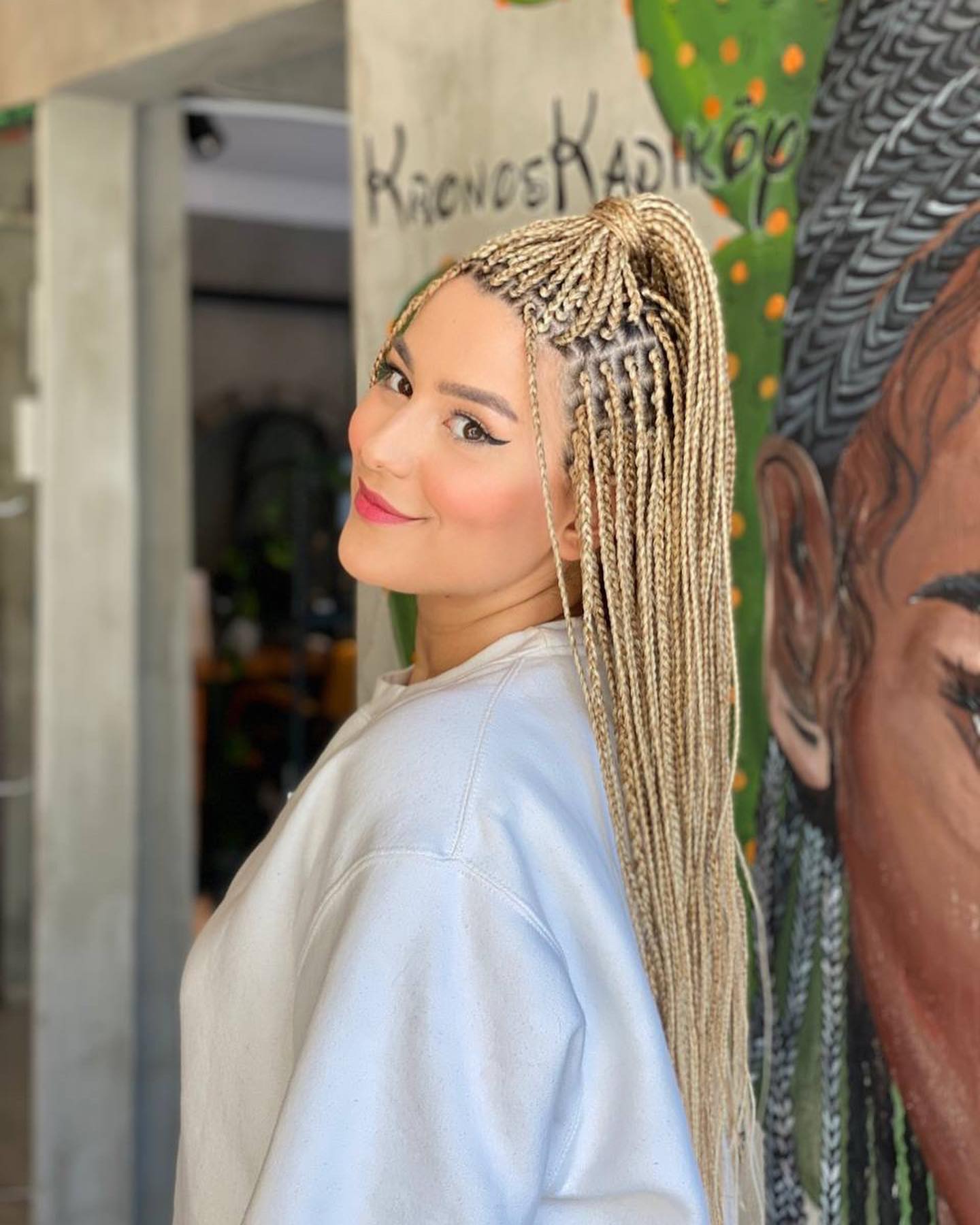 Micro braids is one of the hairstyles that can take really long to make, which explains why many don't go for it. But adding colors like this makes the time worth it, since it gets to look this beautiful. You can go with shorter length to make it faster.
2. Two Layer Braid Hairstyles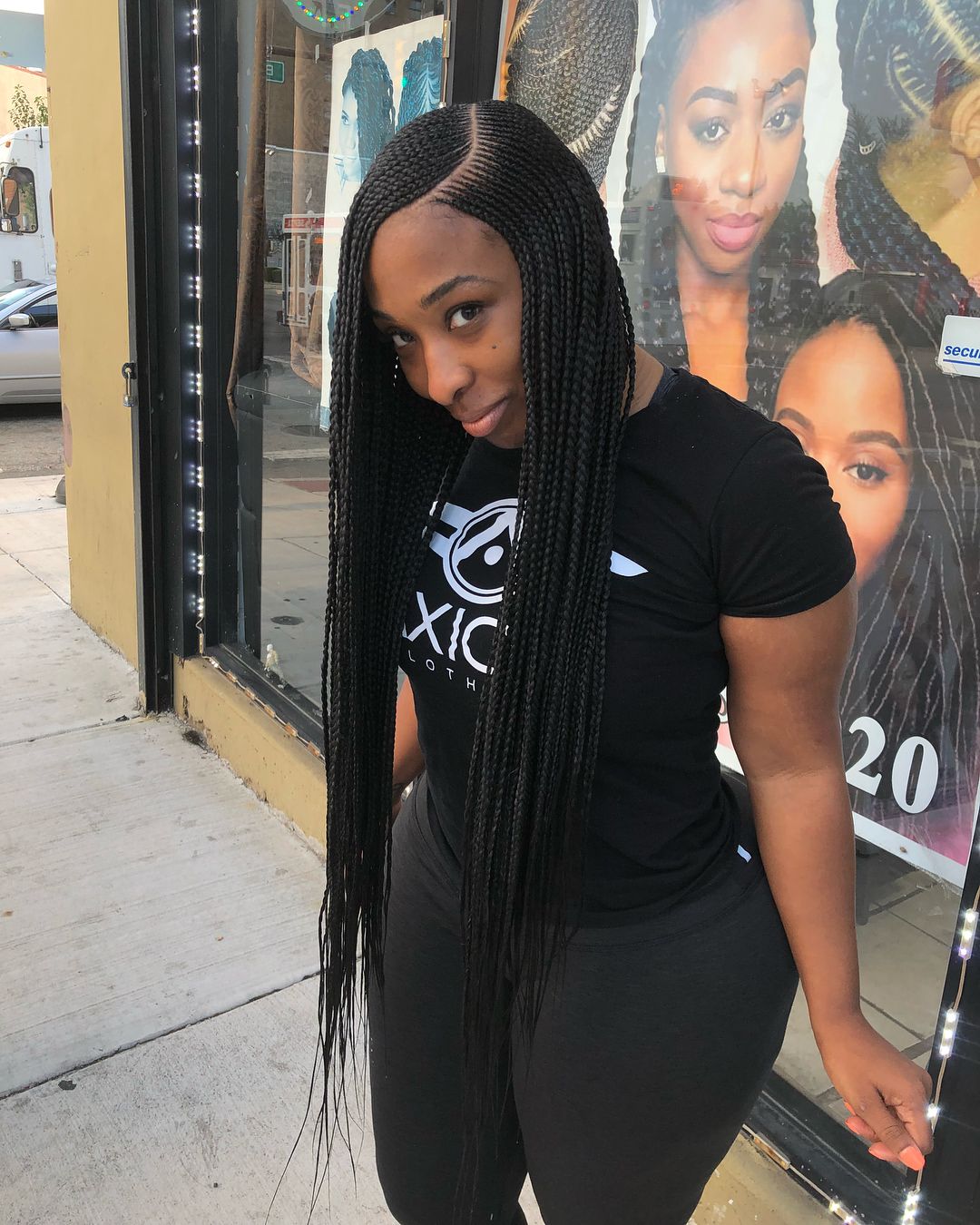 If you want something even more classy and takes longer to make, try out this layer braid hairstyle. This is really cool and tend to last for a very long time.
3. Cute Messy Edge Micro Braid Hairstyle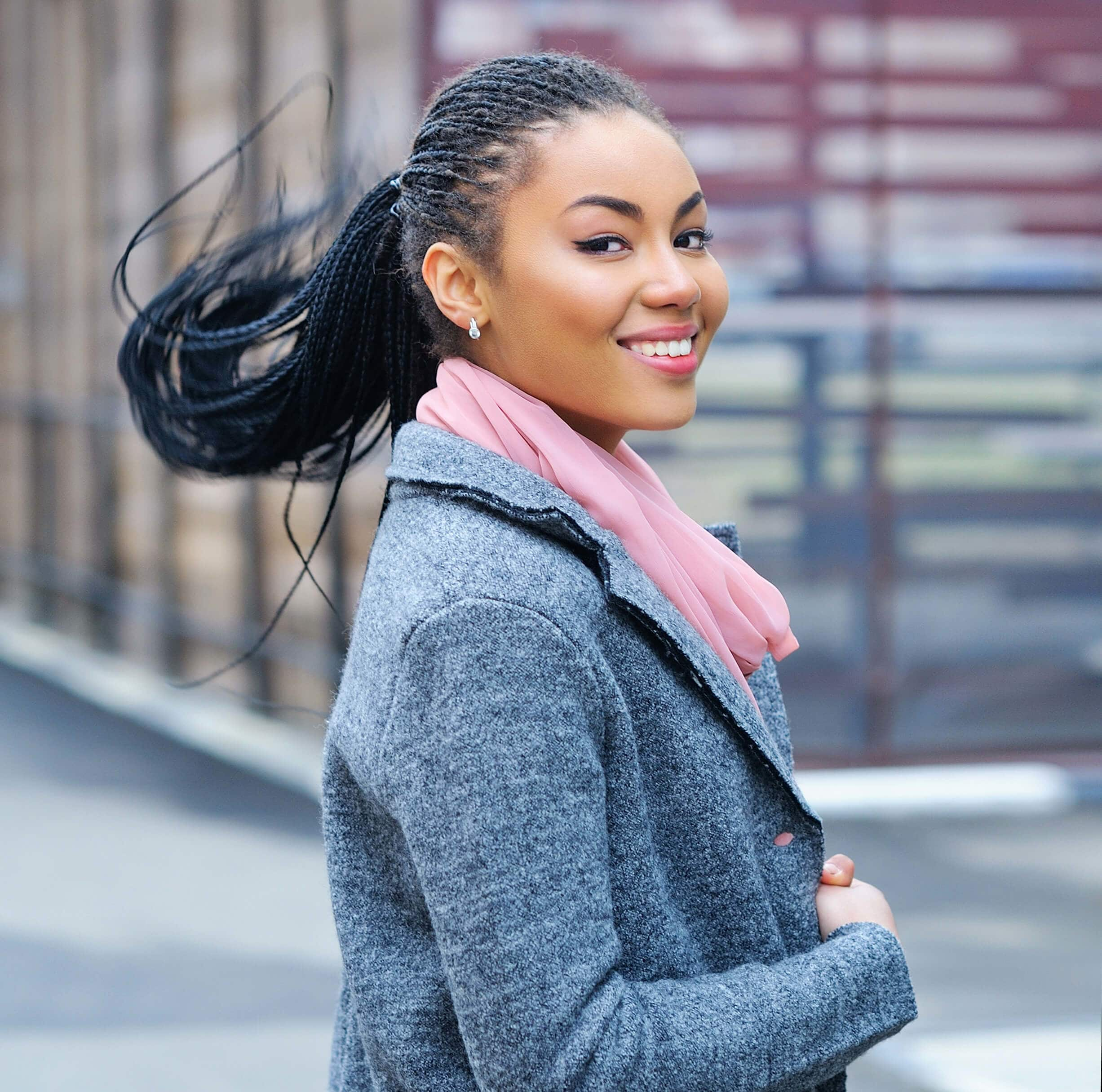 A cute messy micro braid is surprisingly setting trends. We must admit its lovely and very different from the usual tight braids.
4. Knotless Micro Braids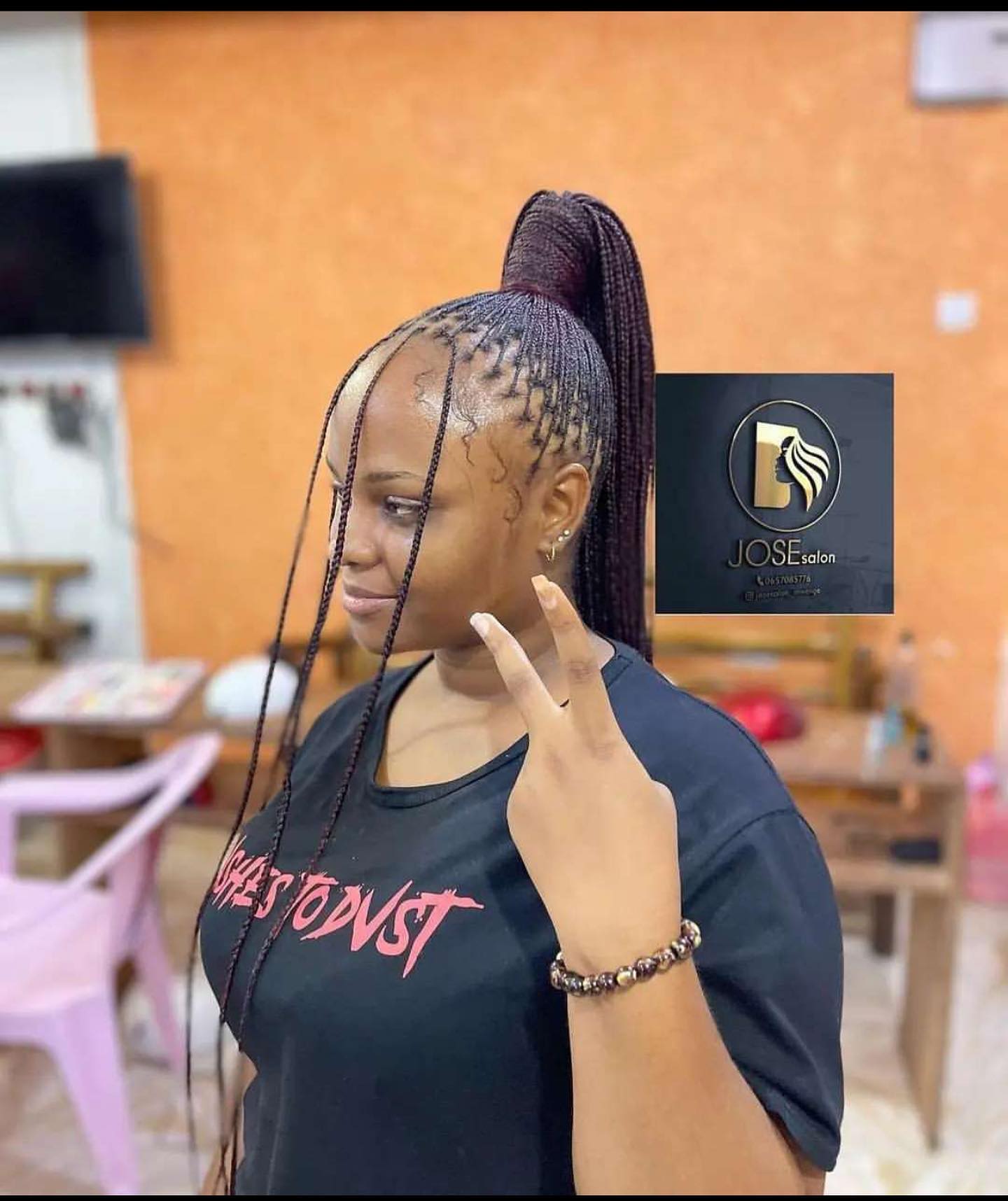 Knotless micro braids is another hairstyle that is not just cute, but happens to be a great protective hairstyle. This can last up to 6 weeks or more depending on maintenance.
5. Wine Micro Braid
Curls really do make lots of difference when going for micro braids. It enables it to stand out, and here is one micro braid that won't take forever to make.
6. Ponytail Micro Braids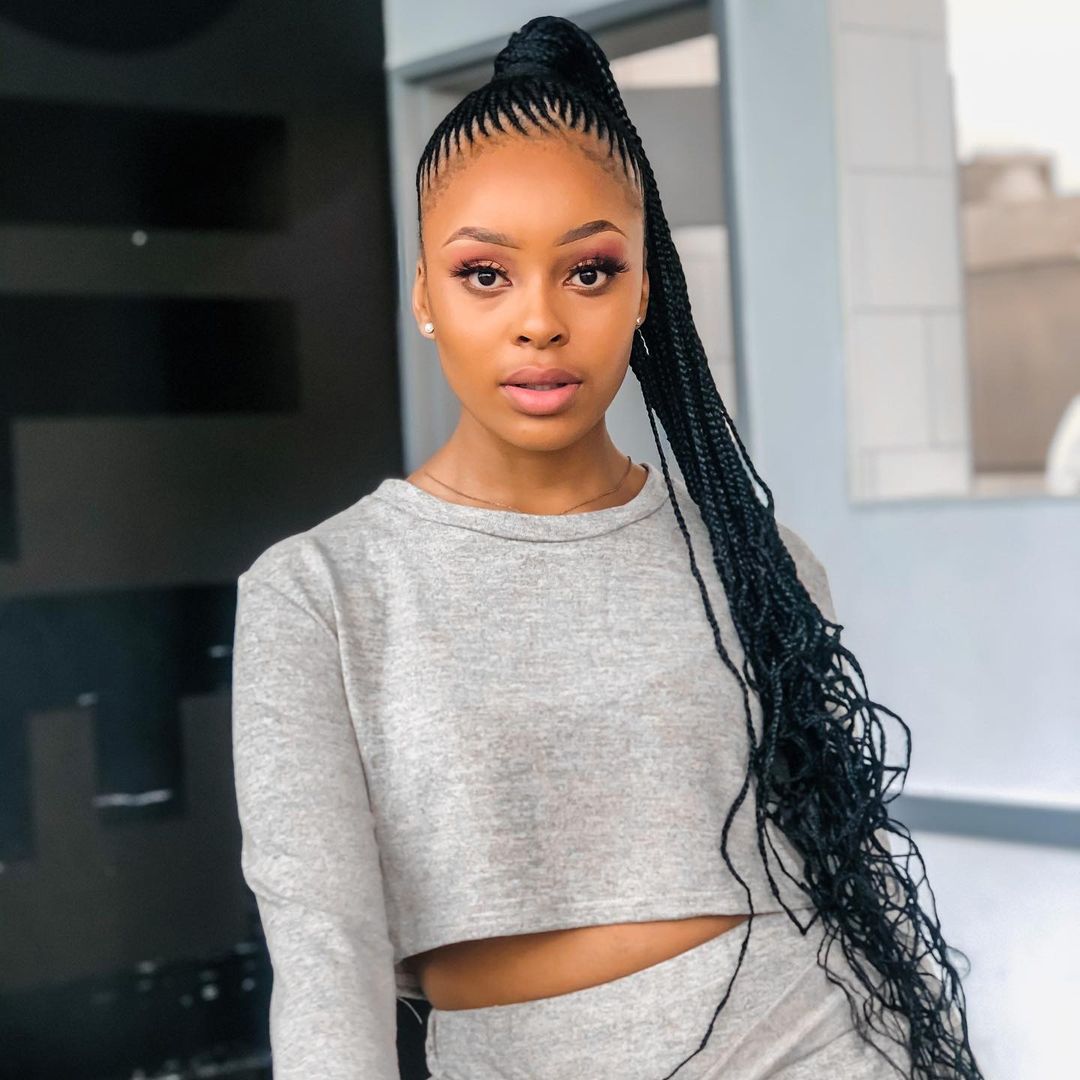 This ponytail protective hairstyle is with low maintenance, you can keep it for a month and few days, depending on your stylist, and do well to bring it down when it becomes frizzy.
7. Straight Micro Braid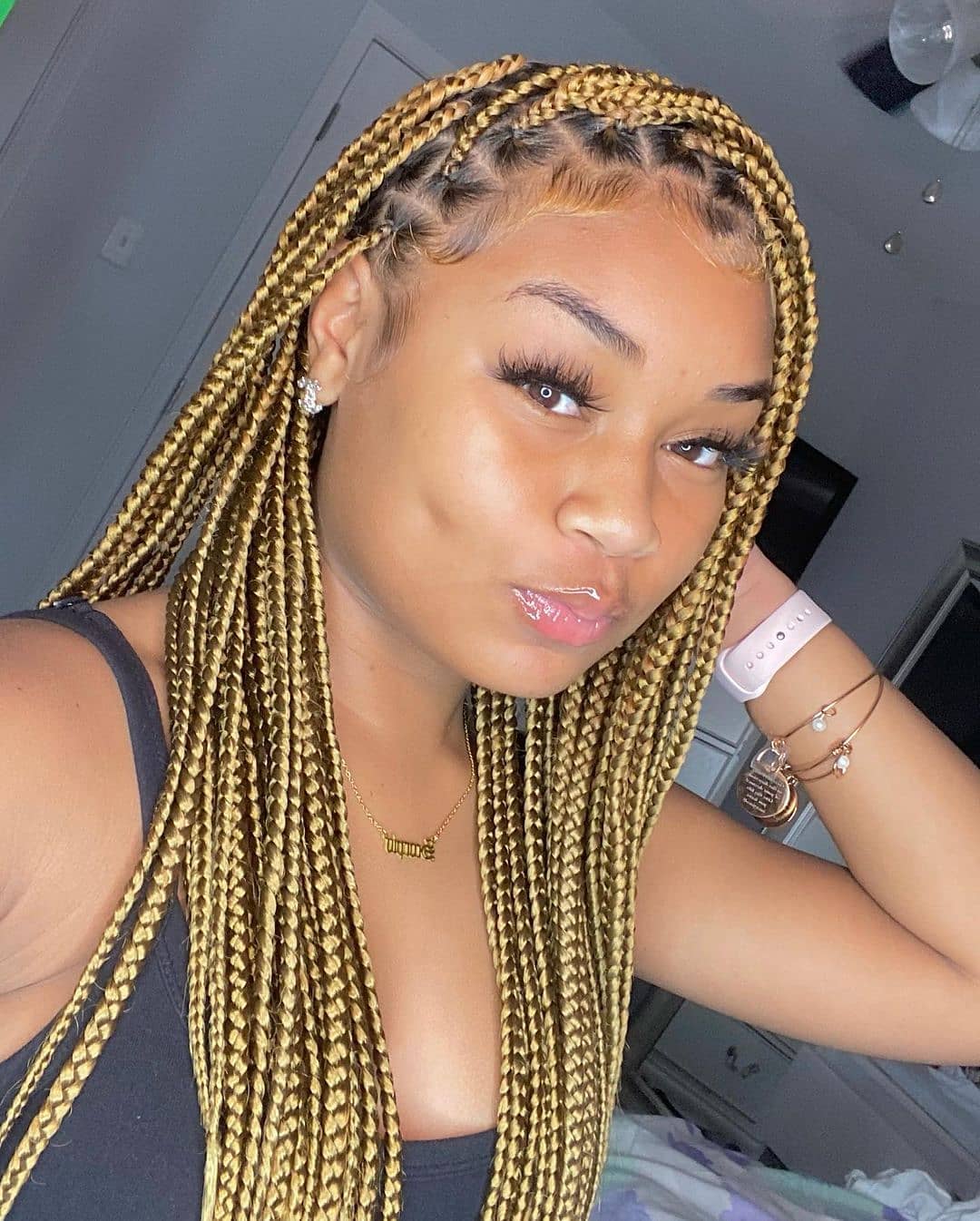 Ready for an adventure? This polished and silky straight micro braids look is perfect for ladies who are ready for an adventure.
8. Wavy Micro Braids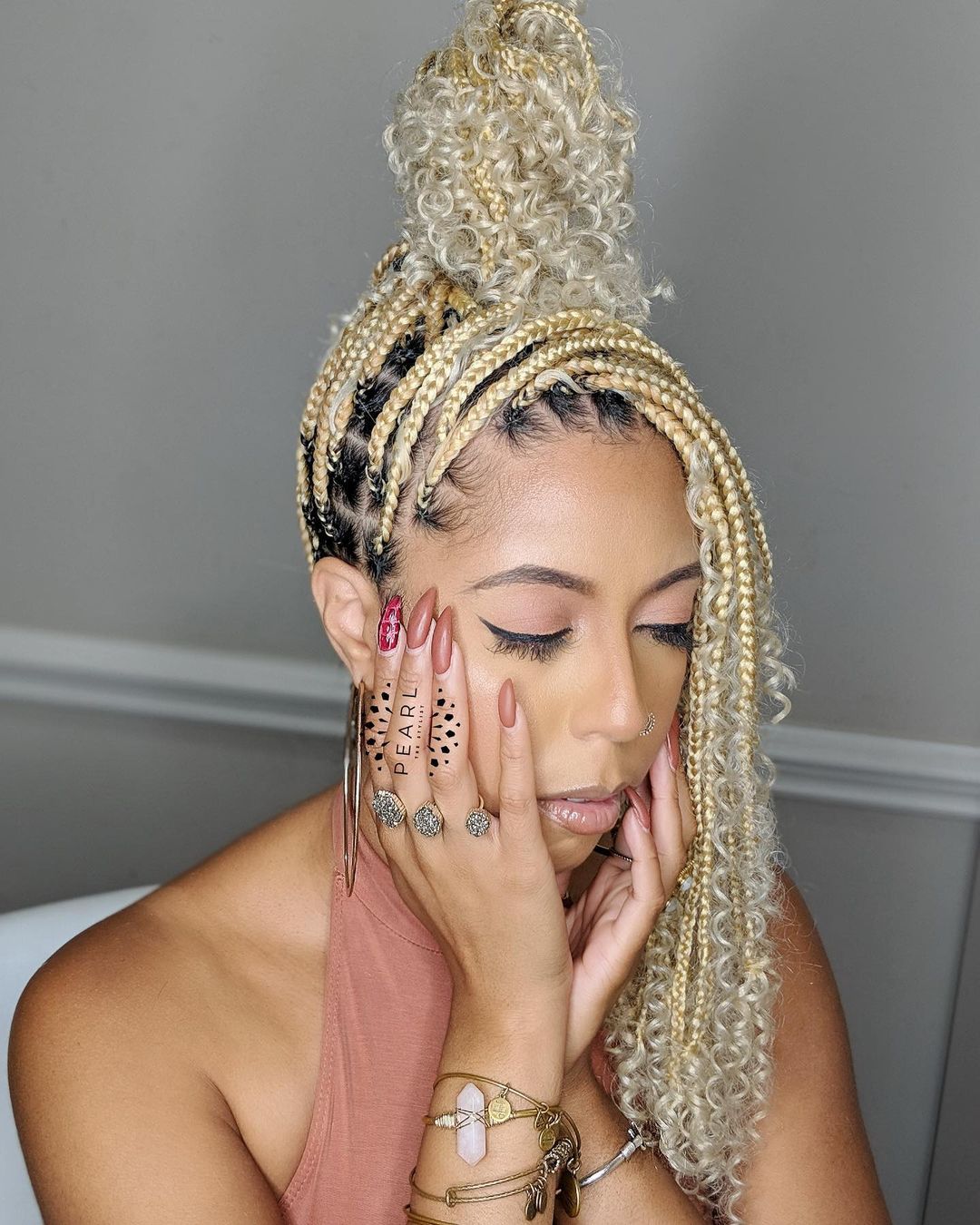 Blonde wavy micro braids, this is indeed half up half down. Who says you shouldn't explore your micro braids with all kinds of style? Well, this is another amazing classy style you should consider.
9. Long Strands Micro Braids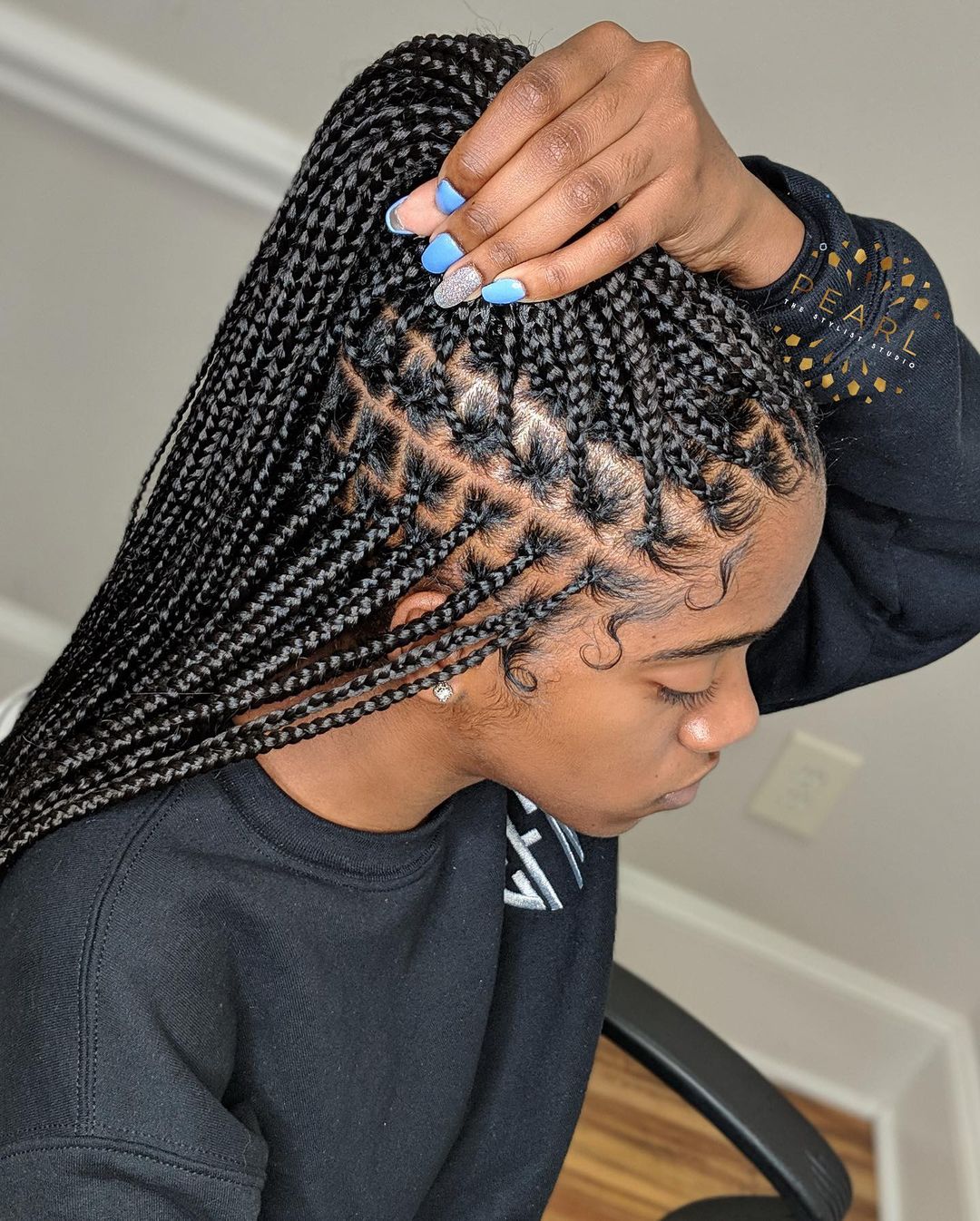 Clean cut, it's the edges for me though. Rock this protective hairstyle for more than a month and keep getting an extraordinary wow effect.
10. Charming Micro Braids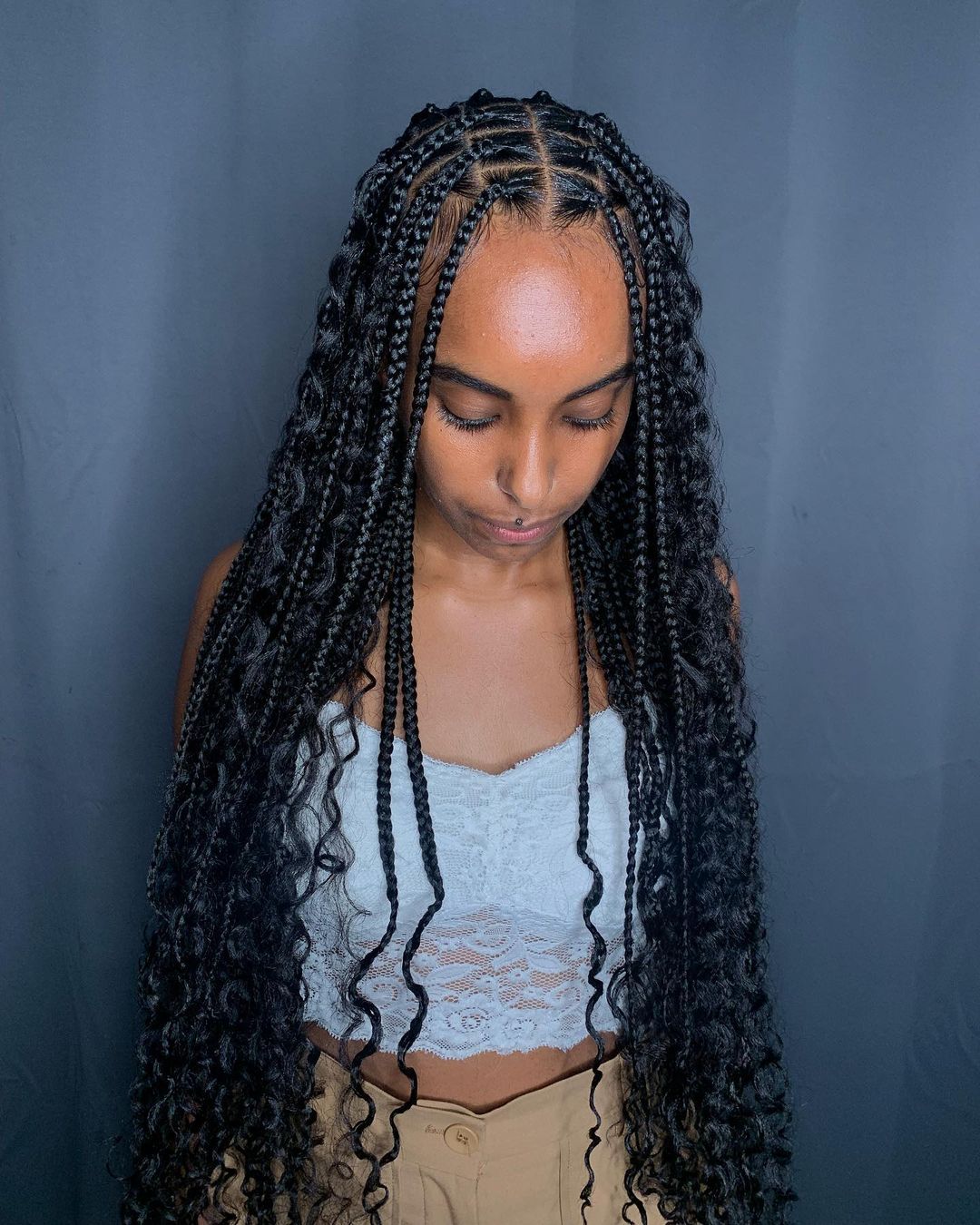 Charming curls extension giving a statement, you can decide to lift the curls up to your crown, while you look extraordinarily beautiful.
11. Protective Micro Braids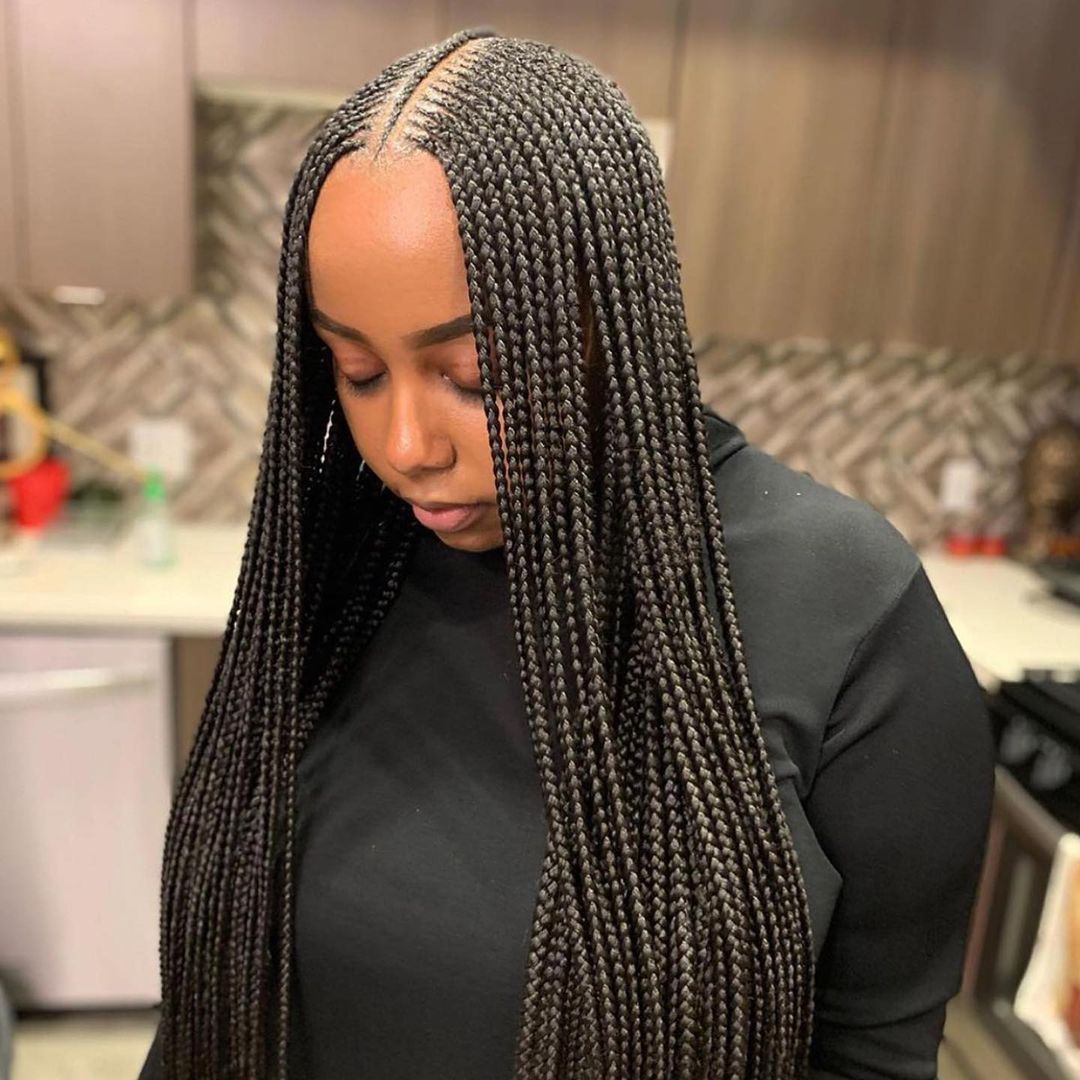 This protective micro braids looks classy and cheeky, it can transform your look to an elegant lady.
12. Colored Micro Braids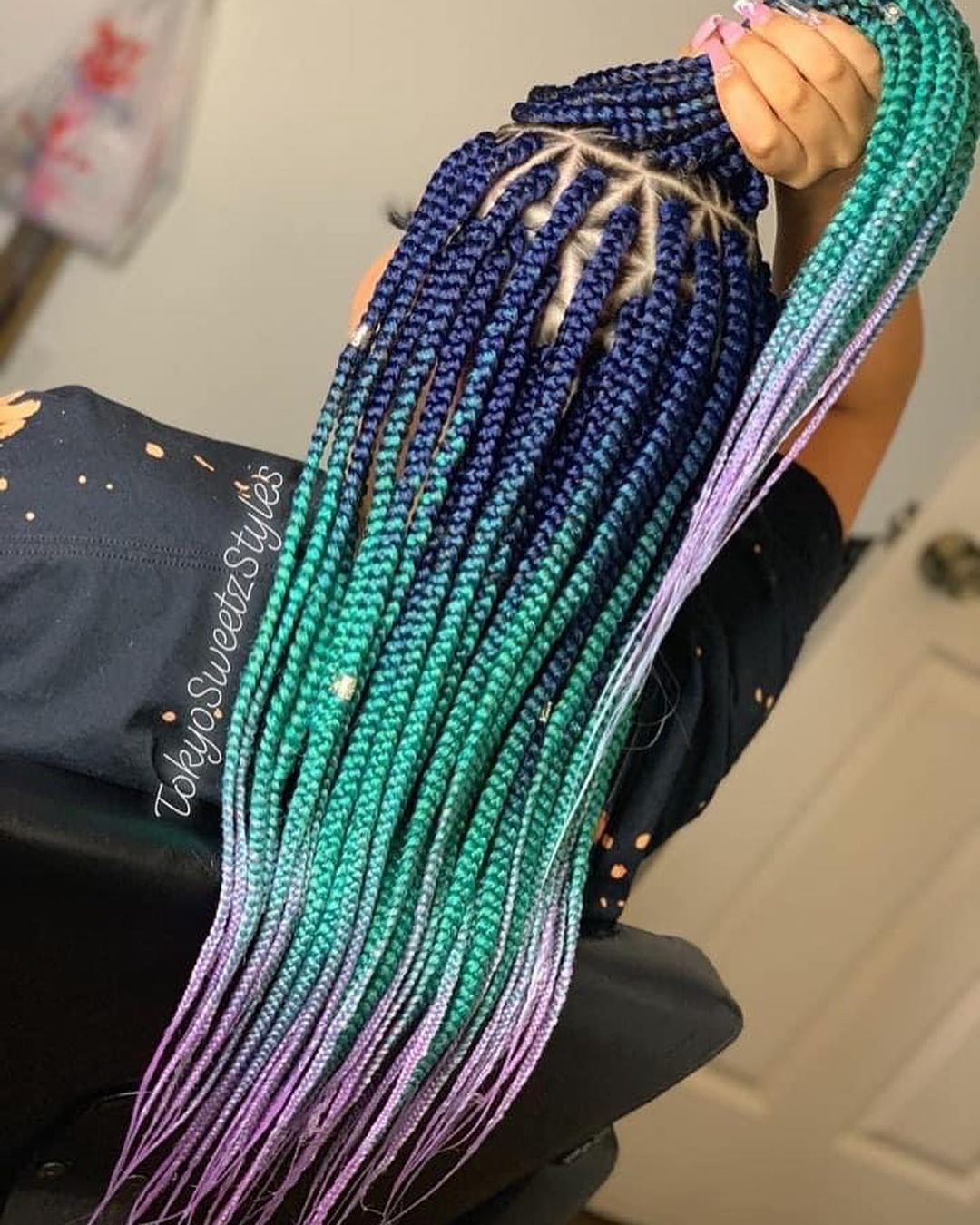 It's the color for me though. These micro braids thus look lively and eye-catching, you don't need to go all boring when it comes to picking a color, some liveliness once in a blue moon will give you that cheeky look.
13. Micro Braid With Curls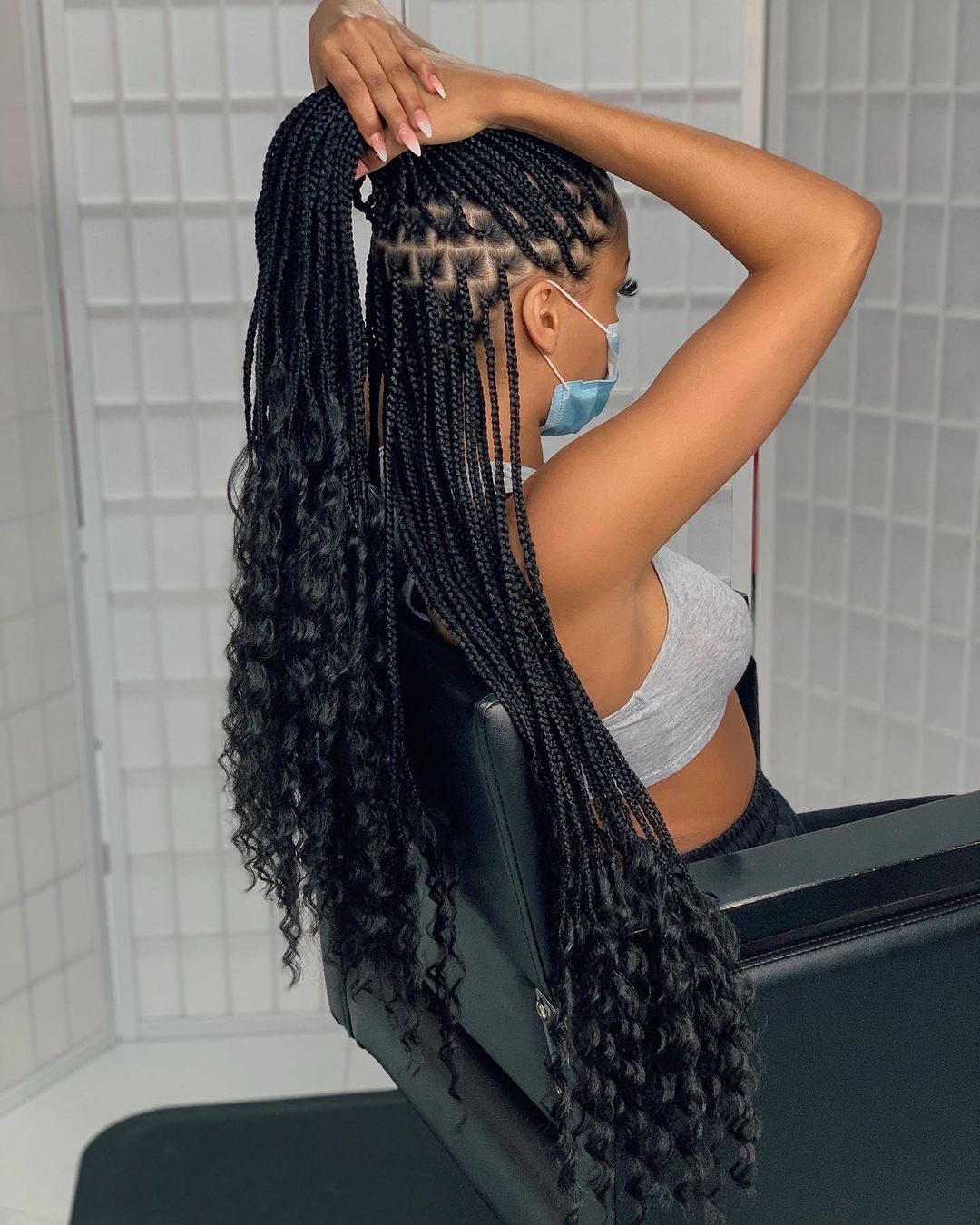 Classy braids with curls are perfect for all. The result of this combination of this straight braid and curls is flattering.
14. Tight Micro Braids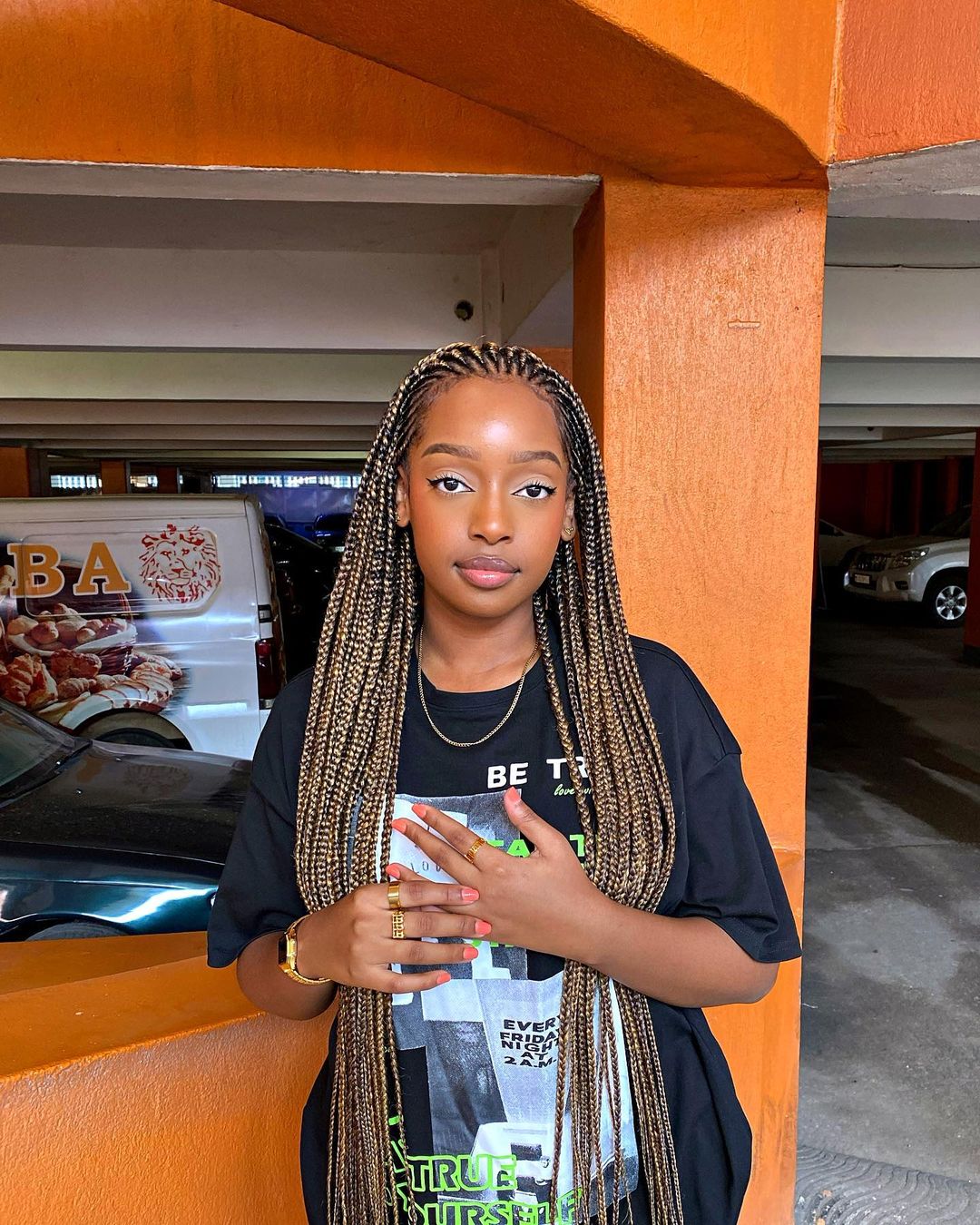 Golden brown micro braids, this long waist length looks amazingly beautiful.
15. Clean Cut Micro Braids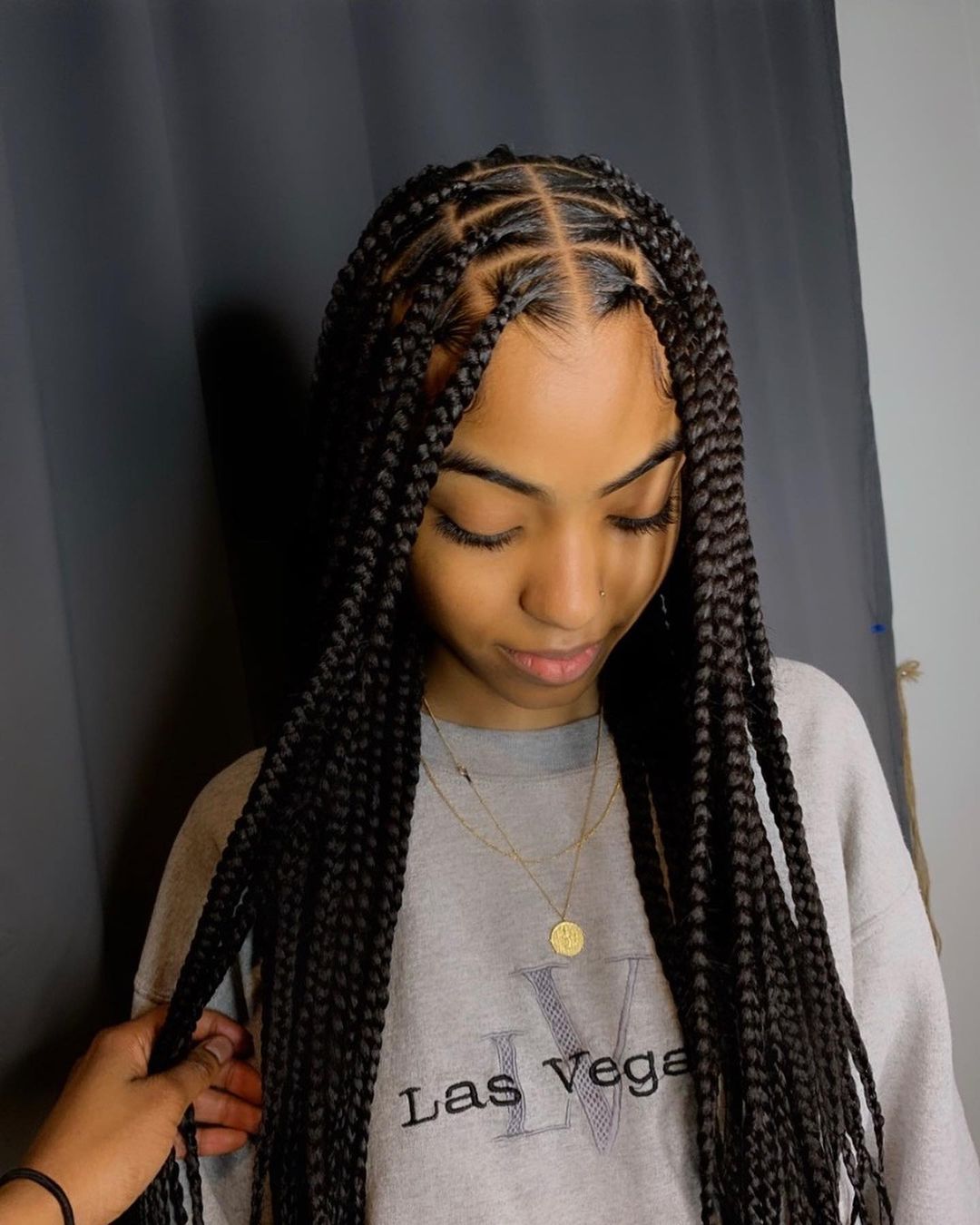 Put your micro braids on both sides to show off the well detailed clean parts.
16. Blonde Micro Braids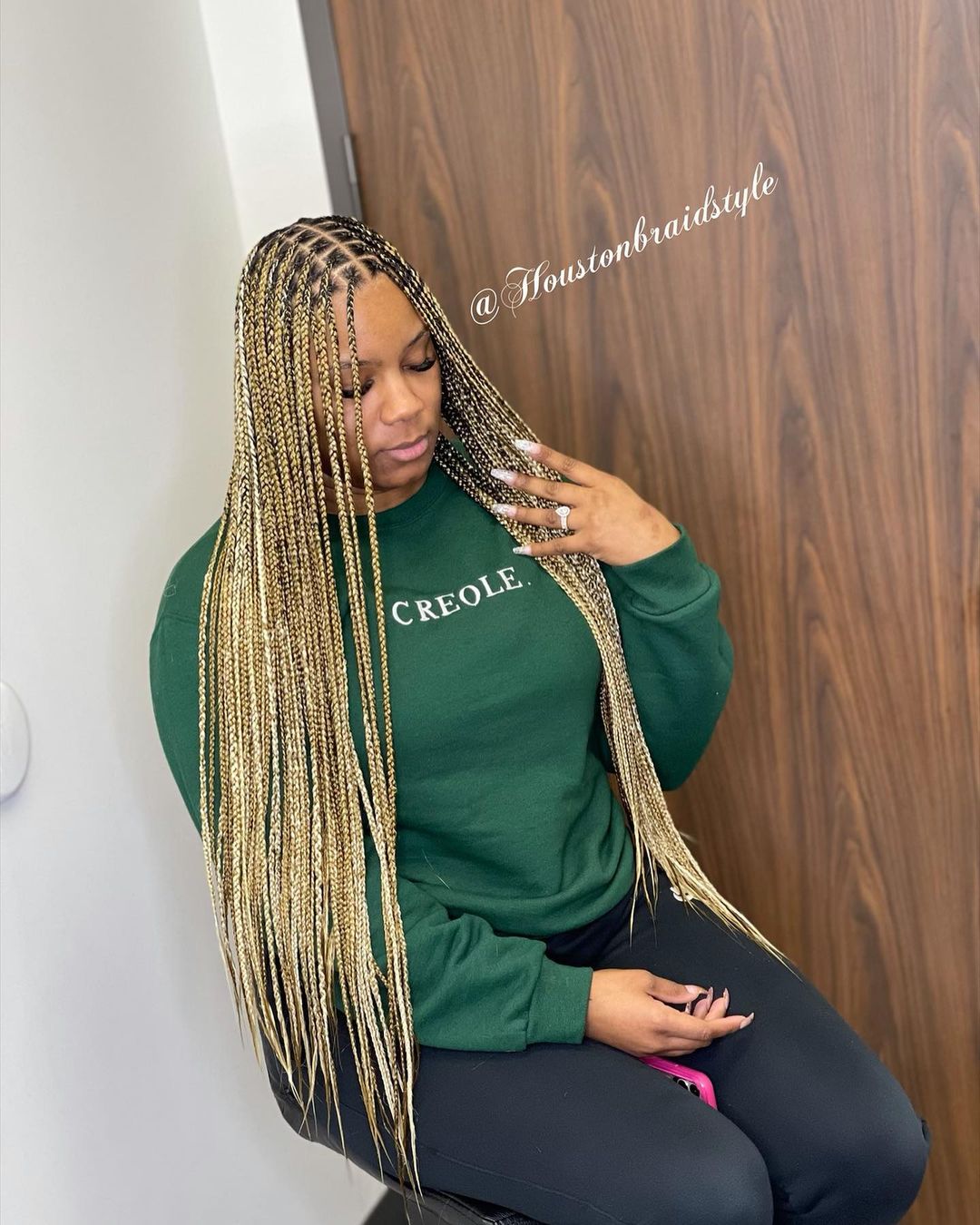 This looks like a chic braid, goes well for an office look. Having it as a bun or half up half down will give it some statement as well.
17. Middle Part Micro Braids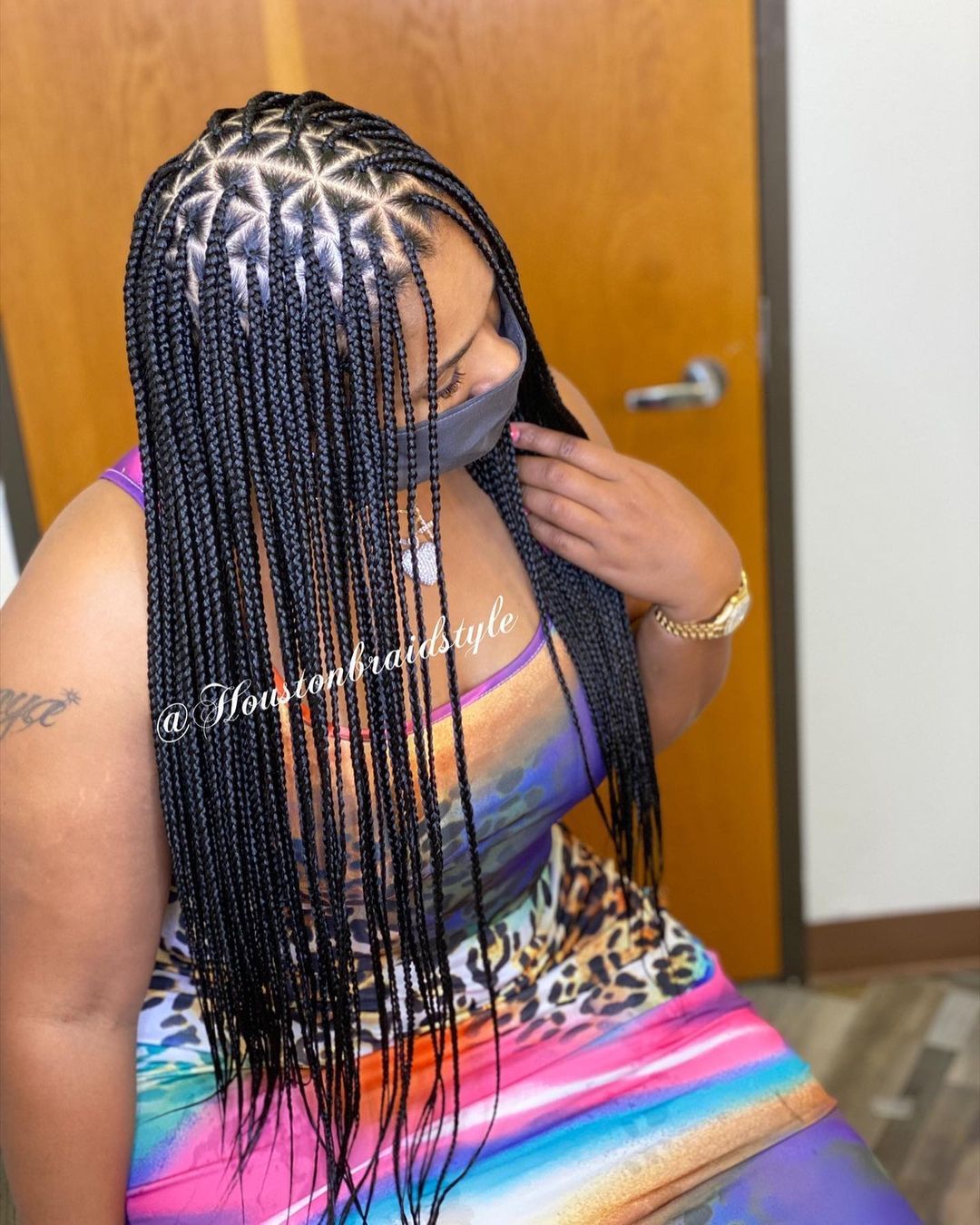 It's in the way this micro braid is cut. This cannot go wrong even if you pull up your braids into a ponytail or a bun.
18. Wine Micro Braids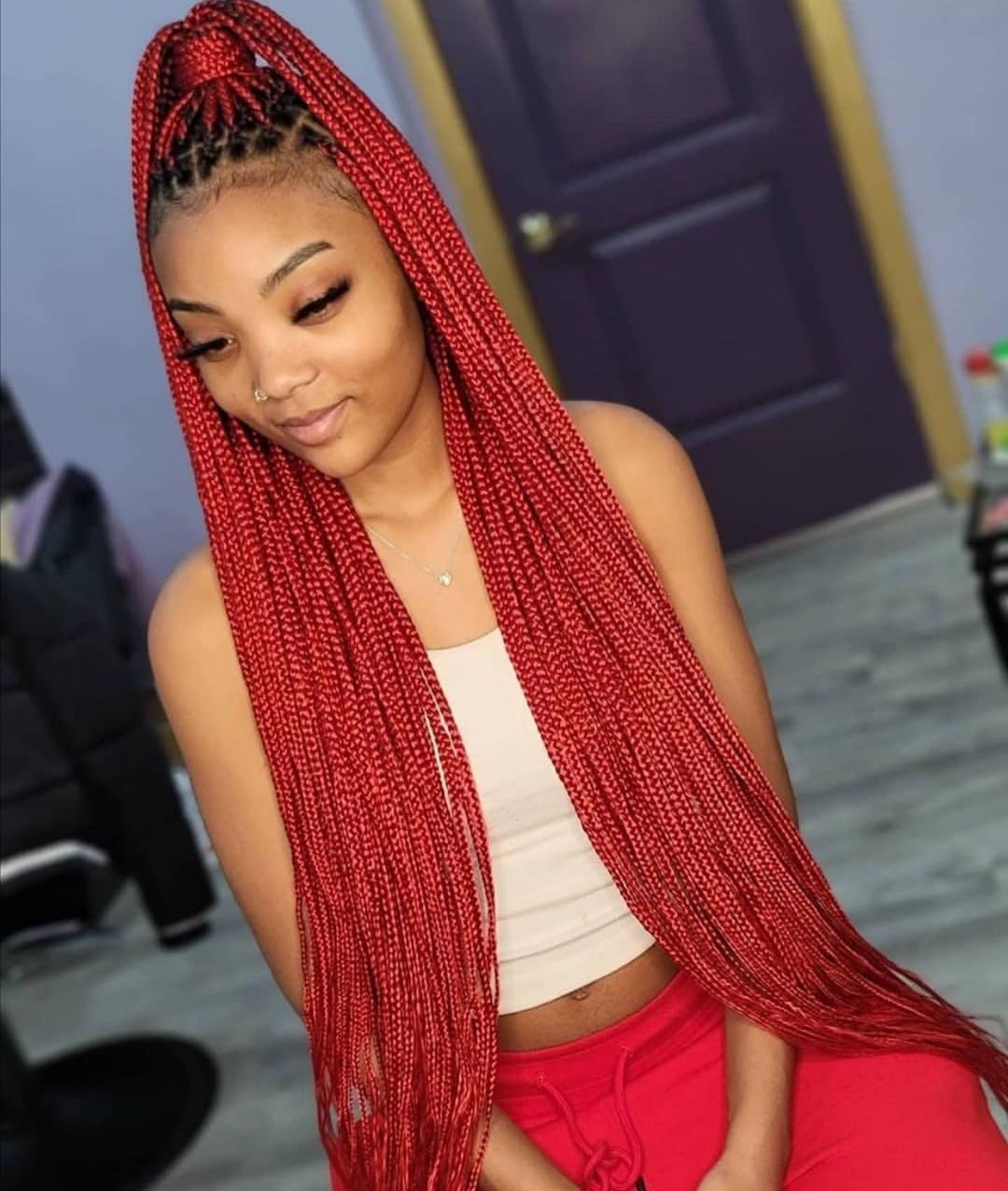 Color wine micro braids, bringing out life from these braids. You need not go all boring, having some amazing cool colors will give your braids a more stunning look.
19. Medium Curly Micro Braids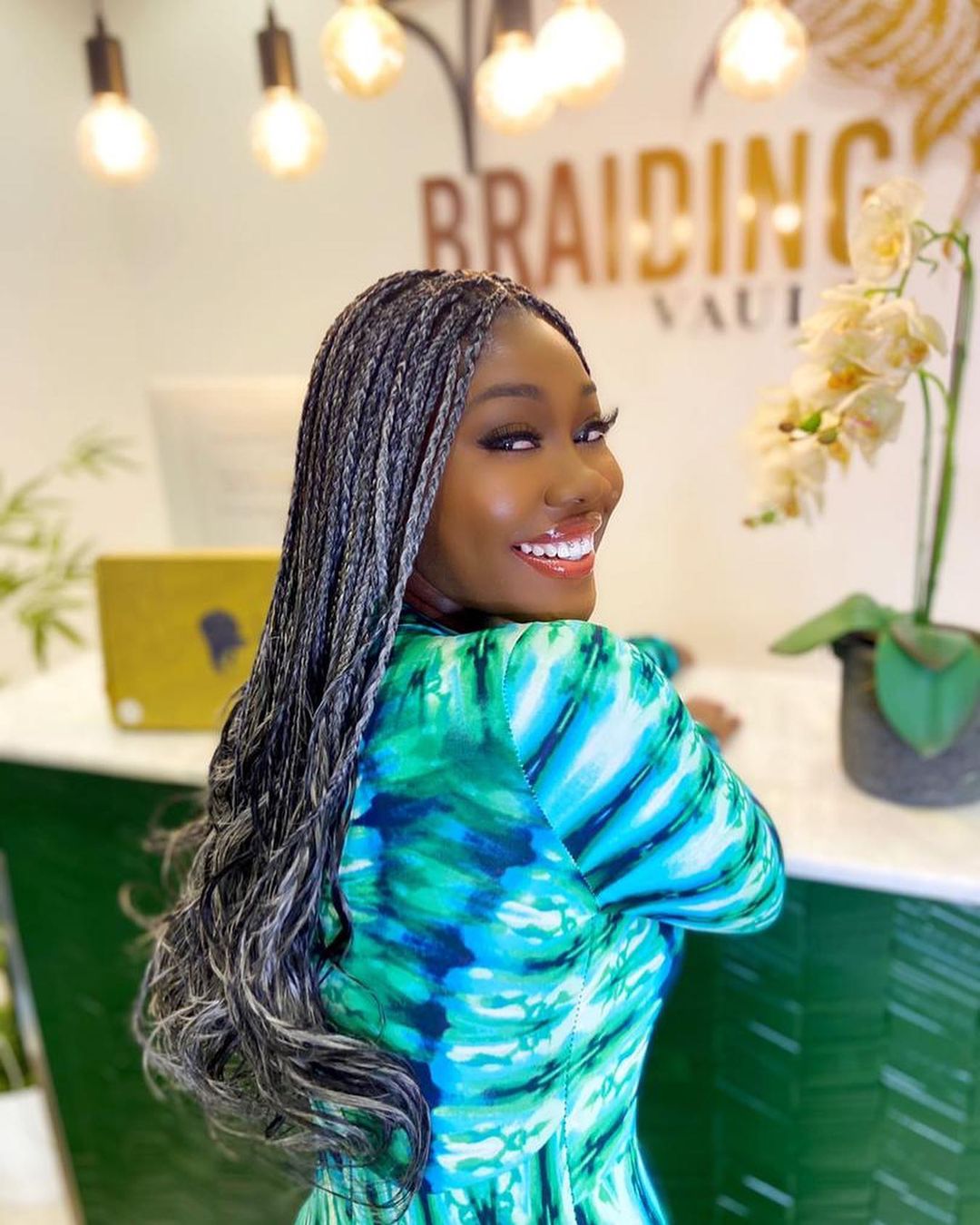 It's the color mixture for me. This doesn't look like the regular color we get to see every now and then, give this a try and rock it with confidence all while you carry your micro braids.
20. Middle Part Micro Braids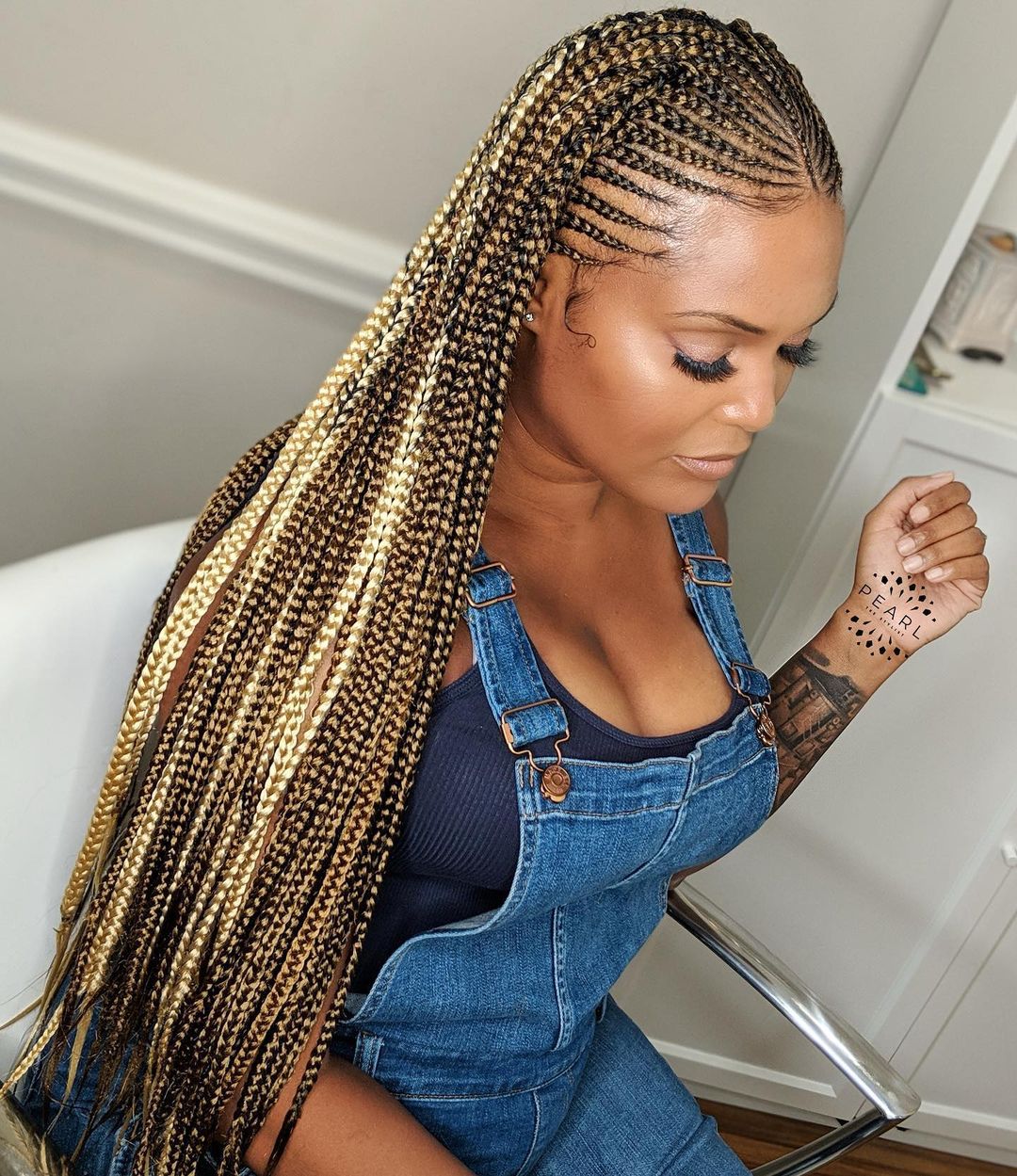 This stunning color combination can make your hairstyle look unique and sleek. Don't forget to always give your hairstyle some statement.
21. Sleek Micro Braids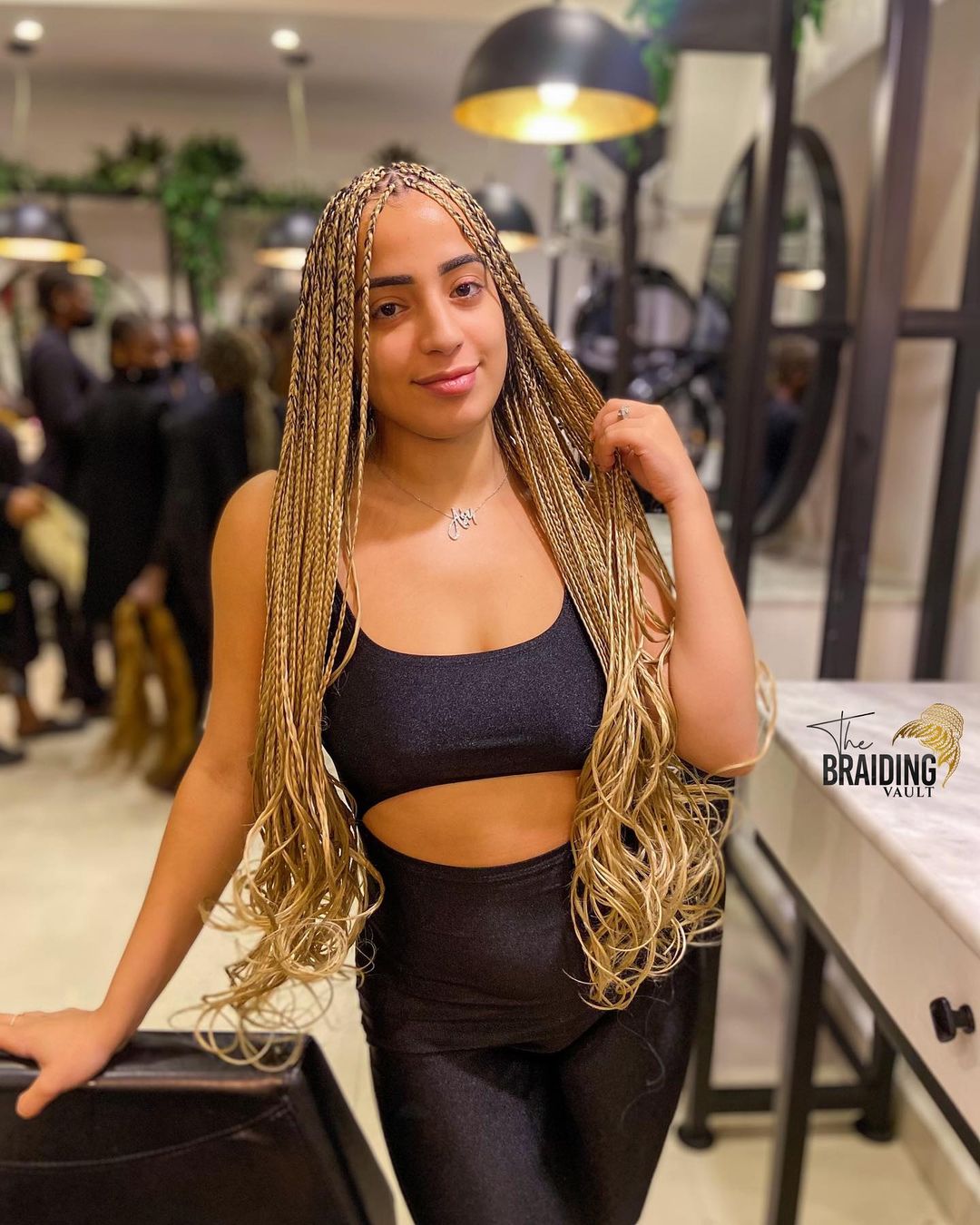 Sleek micro braids with curls look perfect for any occasion, you don't need a ponytail or high bun, the length and curls are doing enough justice for you already, so why not save yourself the stress of packing or styling?
22. Curls Middle Part Micro Braid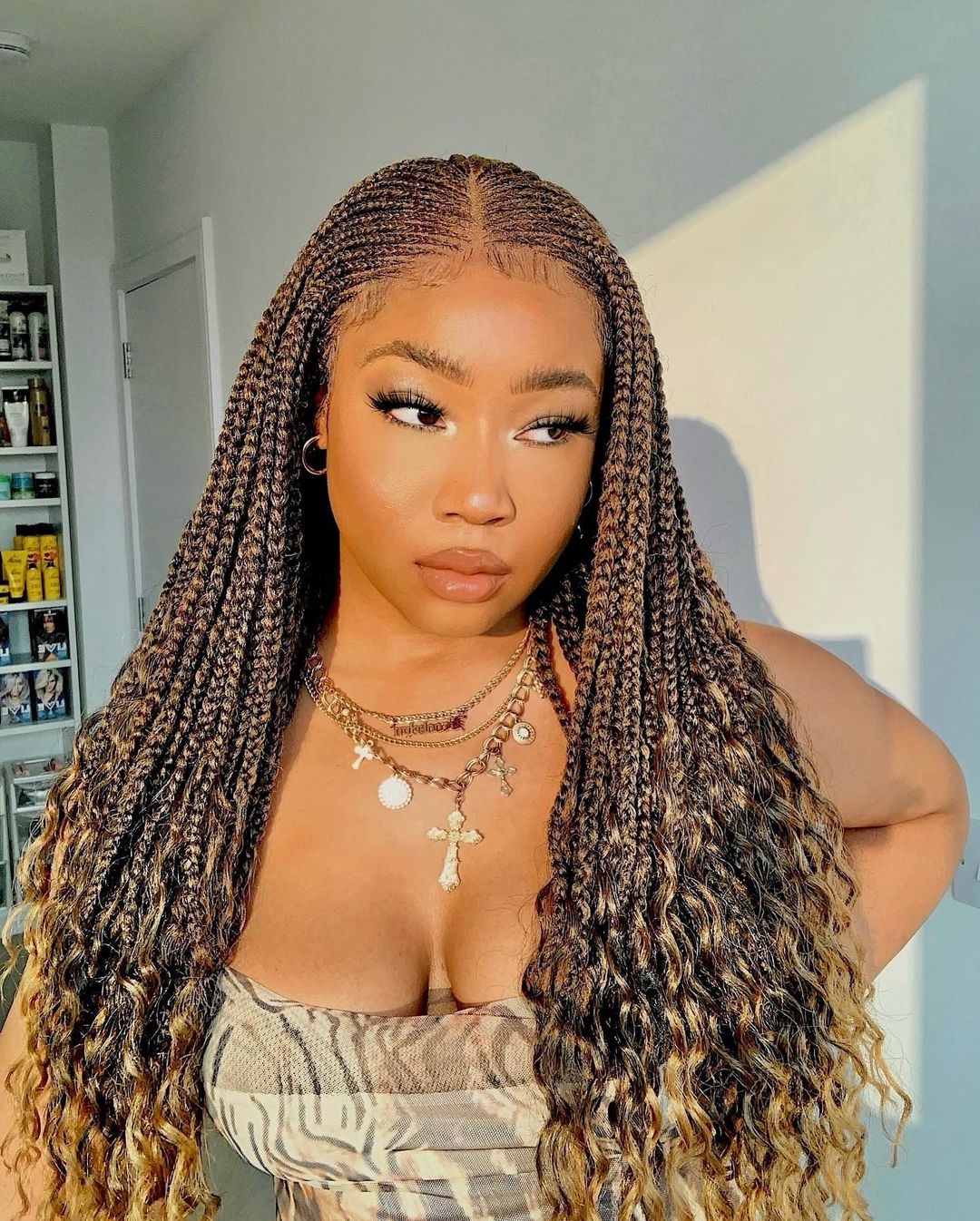 This braid looks gorgeous, one thing is to be sure you make these braids tight if you need them to last long and give you the exceptional look you deserve.
23. Yarn Micro Braids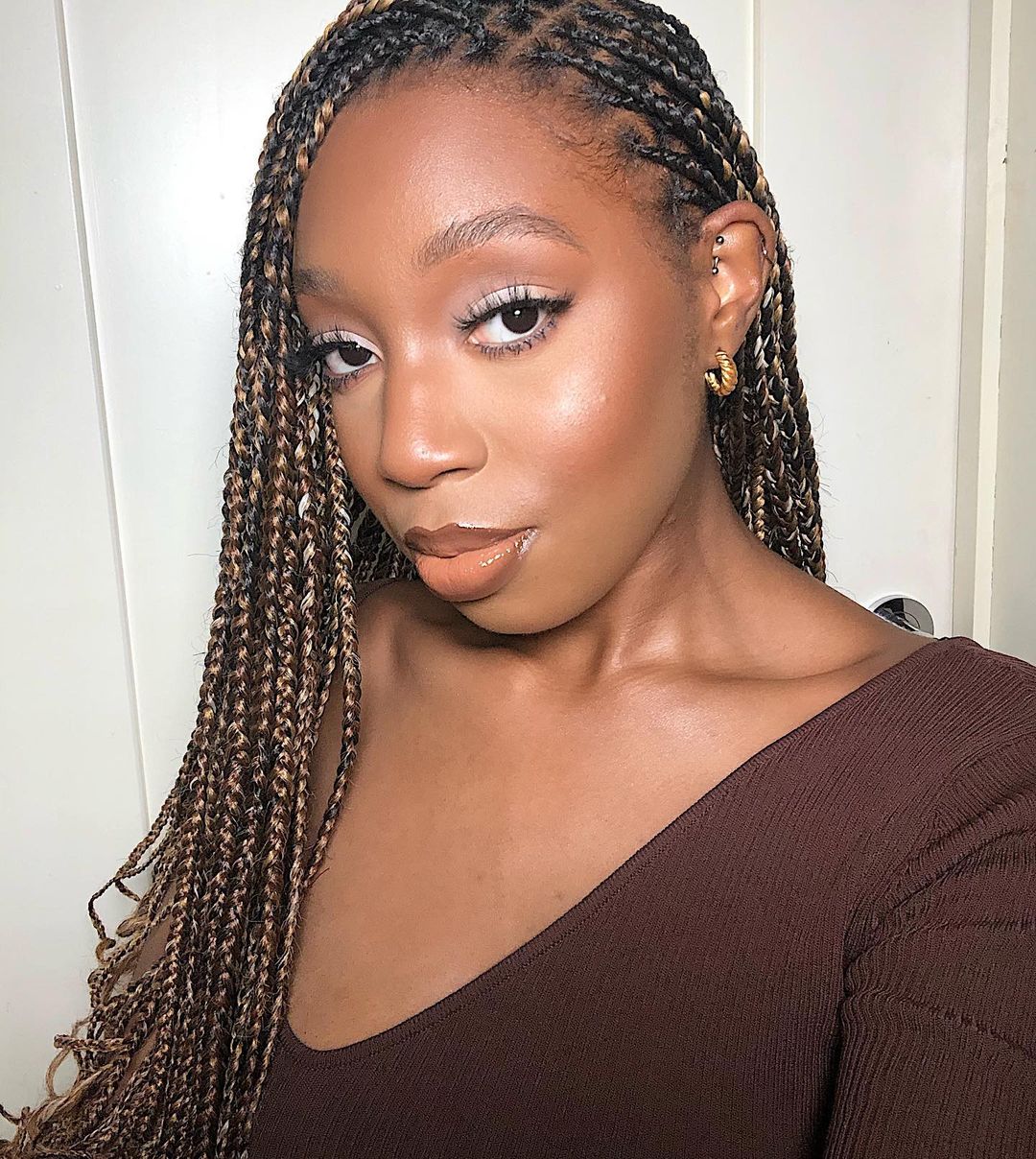 This long micro braids really look amazing, color on point.
24. Straight Micro Braids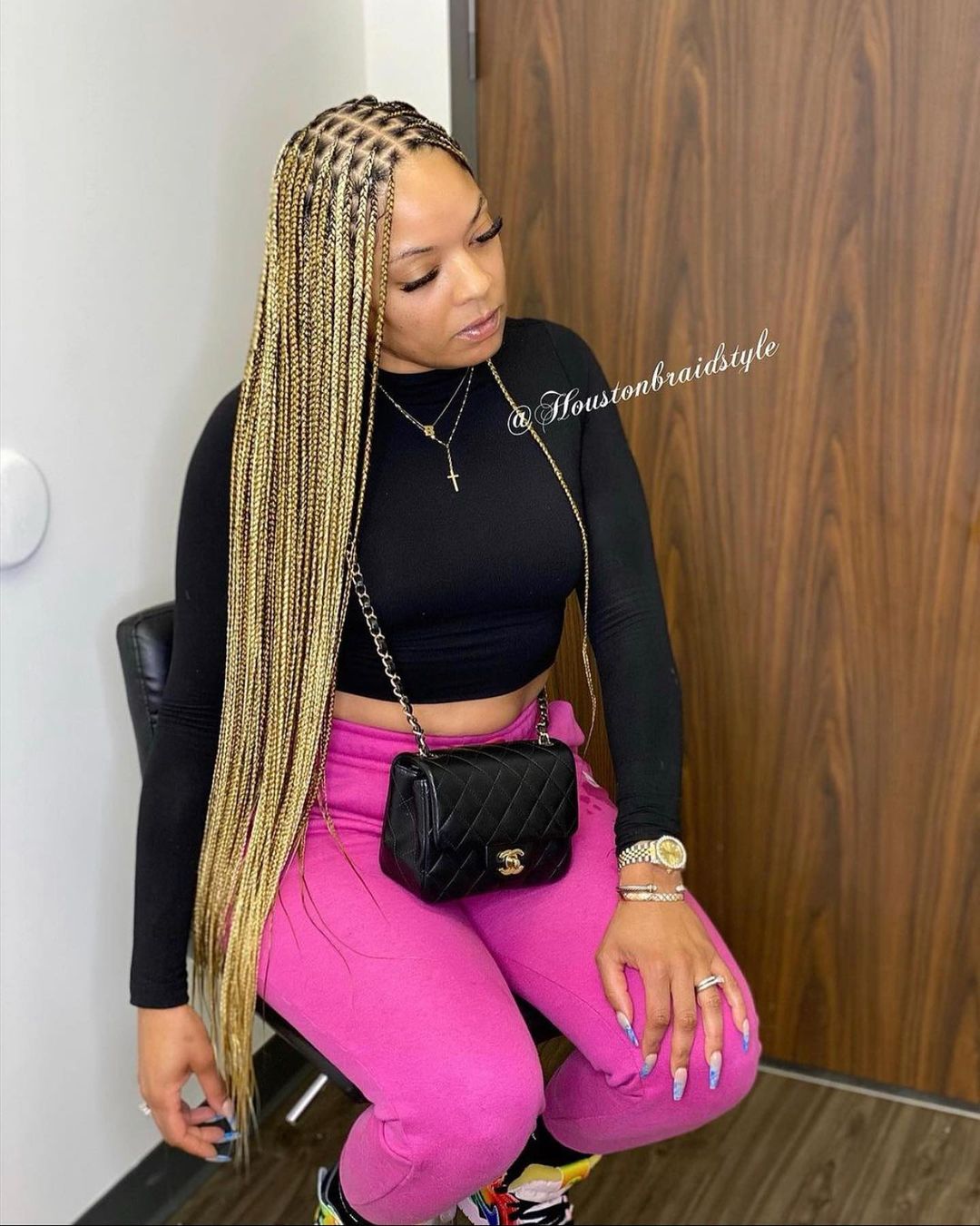 Can we go rock the party already? Well, this is a party after party hairstyle for you, clean cuts that allow a breeze in without any discomfort.
25. Two Bun Micro Braids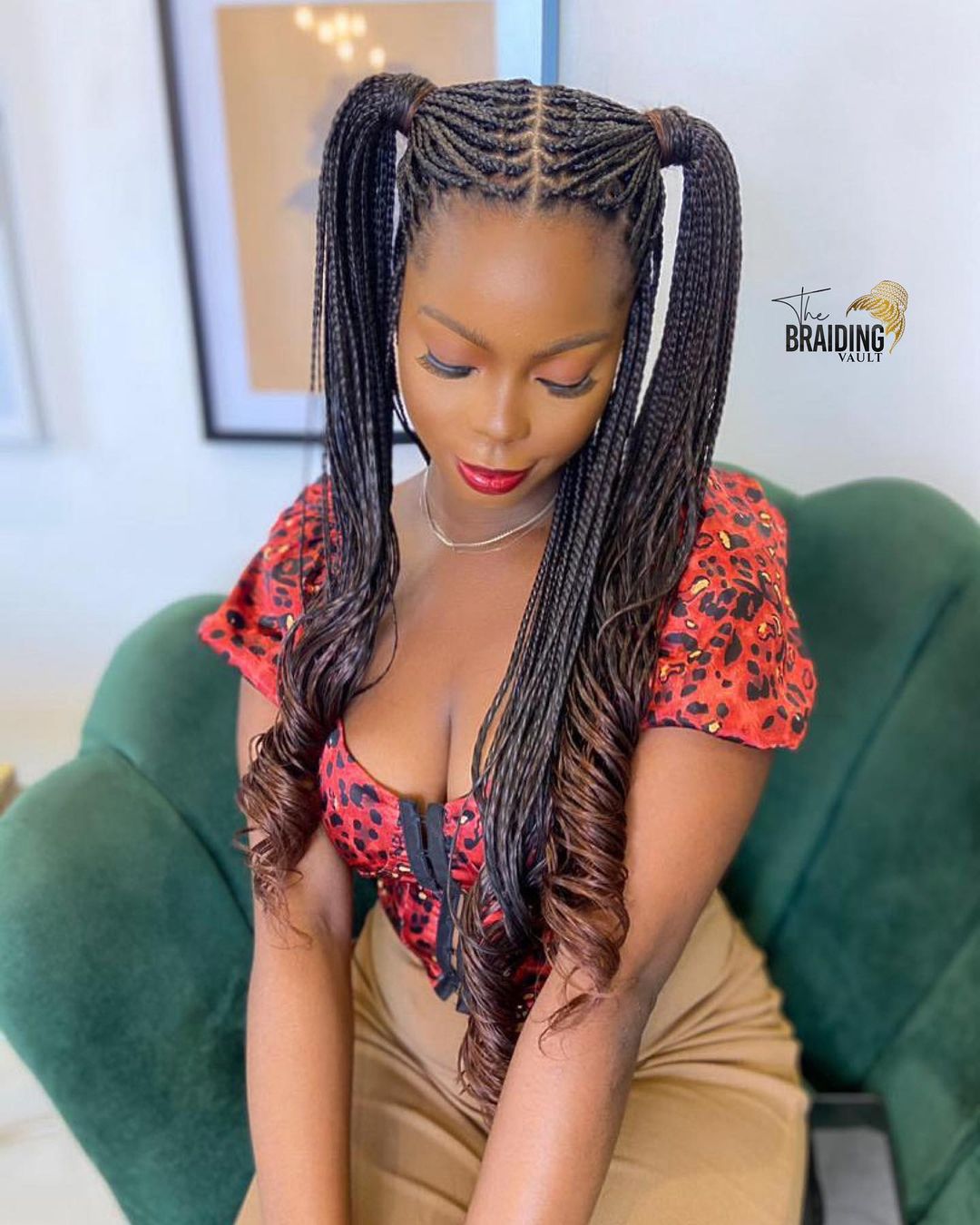 Buns can definitely make you look taller and absolutely gorgeous, you can decide to have some bun and still have part of your braids down. It all about creativity.
In Conclusion
Having that stunning look you yarn for seems pretty easy with our list of micro braids. We hope you find what you are looking for and get it done by a professional stylist that will do justice to it. Do well to enjoy your look and make sure to properly take care of the style, so it stays in as long as possible. Enjoy your new style and rock it this season!
Read more on our hairstyles: