There are lots of flattering hairstyles for medium hair these days, all you need is a style to inspire you and a good hairstylist and this also applies to natural hair with medium length, you can make your hair without adding an extension to it unless it is compulsory.
Medium hair length is the most versatile, and you can enjoy various hairstyles with it, including bobs, shaggy styles, wavy hair, and pin-straight cuts. Bangs for medium hair are known to make you look younger and layers can add loads of body to fine hair.
Medium hair is perfect for those who don't want to spend hours at the salon figuring out to style their hair as hairstyles for medium hair are not so elaborate, it can be simple and classy, all you need is a medium hairstyle which you find suitable for your face features.
Shoulder hair length hair requires very low maintenance and there are plenty of ways to pair a medium hairstyle, they are becoming more in demand in different salons and countries.
Easy Hairstyles For Medium Hair You Would Love
1. School Girl Bangs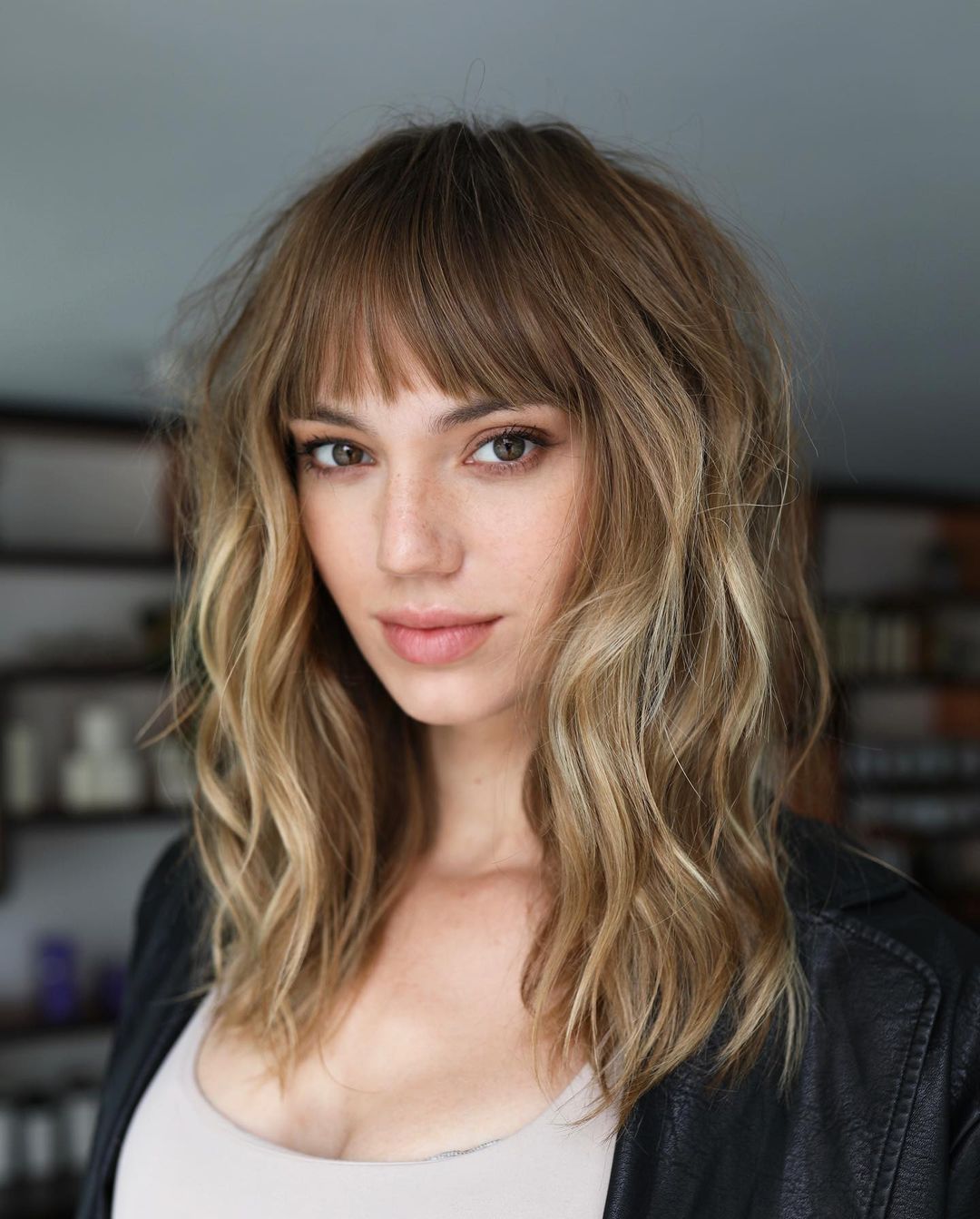 Subtle changes might have been made with this hairstyle, but it does all the difference in the hair and look. This is a cool choice of haircut and bangs, it's ideal when you are ready for a different look but not looking forward to cutting your hair.
2. Gorgeous Braided Updo
Want to try something even more exquisite than a bang? Here is a crown braided updo that works for all kinds of lengths and hair types. Also, this shouldn't take forever to style compared to other types of hairstyles for medium hair.
3. Two Cornrow Hairstyle
If you are for something more gorgeous besides a bun or ponytail then a cornrow is the ideal option. Cornrows are considered protective hairstyles, so they not only look good but can protect your hair from damage too.
4. Bun With Side Swept Bangs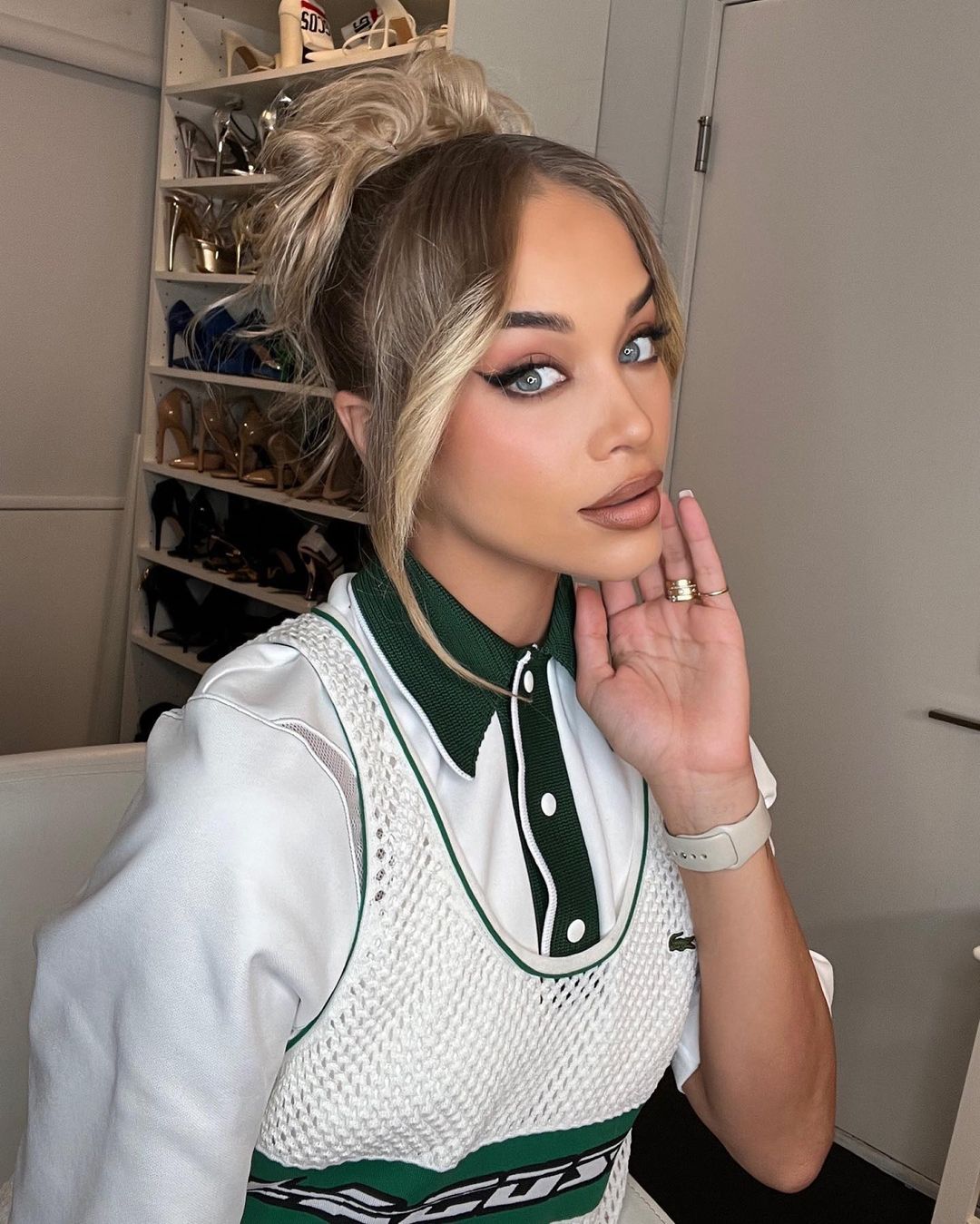 Medium hair can be so much fun when you know different ways to style it. So, here is another cute way you can make medium hair-length rock.
5. Simple High Ponytail
A ponytail can surely be described as a versatile hairstyle with a mind of its own. It suits any face shape and since you can go with high and low ponytails, it gets more fun. Here is one that shouldn't take up to 5 minutes to style.
6. Half Up, Half Down Hairstyle
Ciara is one whom we have never doubted her taste either in fashion or hairstyles. She keeps it classy on all occasions and here is one suitable style for anyone with medium hair.
7. Half Ponytail, Side Bang, And Scarf
Your hair doesn't need to be long for you to style it the way you want and this hairstyle proves that. If you need something fun and yet simple, this is just the styling to inspire you.
8. Short Messy Waves
Short messy waves give a soft, messy sophisticated look, and you can't help but like the simple look that comes with it, there is nothing too dramatic about this hairstyle. You can have it slicked back to suit an occasion and keep it from getting in the way.
9. Messy Textured Bun
Most medium hairs are textured hair hence hairstyles have to be fitting and less dramatic to suit your hair texture, this hairstyle above is perfect for a softer look. You can easily have this hairstyle topped with a cute floral headband for an extra pop.
10. Lob Length Haircuts
Margot Robbie hairstyles have always been found pretty interesting and worth replicating above is another hairstyle you are going to love, this is simple, sleek, and gives you a polished look.
11. Sleek Parted Medium Hairstyle
Here is another stylish medium hairstyle that makes medium hair exciting, this is pretty sleek, and you won't have to spend hours styling this, complements any kind of outfit and is suited for any face shape too.
12. Half Parted Medium Hair
Keep it simple, and you will be glad you did, this is an interesting choice of hairstyle and fitting for all kinds of events. This hairstyle is great for a beach wedding.
13. Tapered Cut
The tapered hairstyle could be just as stylish as a tapered haircut, simple and all you might need is a good stylist to ensure the cuts are smooth and neat.
14. Messy Bun With Baby Bangs
The messy bun is another fascinating choice of hairstyle for medium hair length, you can have the bun dropped into a ponytail for another simple look.
15. Shoulder Length Split Bangs
Dakota Johnson's hair might be shoulder-length, but this is a classic hairstyle you should give a try and your hair length doesn't really matter. A split bang also adds a unique look to every hairstyle.
<
16. Center Parting Fringe For Medium Hair
Here is another center-parting hairstyle for medium hair, really fitting for a sassy look.
17. Medium Hair Bob
Bob is an amazing choice of hairstyle for any face shape, it brings out the uniqueness and simplicity of a face and really simple to make too. This hairstyle is not limited to short or long hair alone and looks even more stunning with medium hair.
18. Half Up Ponytail With Side Tuck And Curls
Ariana Grande's judgment in hairstyles can always be trusted, she keeps it classy and beautiful, above is a simple medium hair hairstyle you would like to replicate, this is a style that won't take forever to style and the result is definitely worth it.
19. Half Messy Front Bun
There are times you did be in a hurry to style your hair but need something that says effortless but beautiful then above is the perfect hairstyle to go for.
20. Fishtail Braid
Fishtail for medium hair is an exciting choice of hairstyle no matter the occasion, nothing too fancy about it and nothing too simple either, and you can have this styled yourself.
21. Sleek Half Ponytail
Just like every other ponytail, a sleek half-up ponytail gives a unique look and this is one hairstyle that suits all kinds of occasions.
22. Medium Bun
Nicole Richie's medium bun is fitting for any hair length and looks pretty formal which makes it a suitable choice of hairstyle for formal events.
23. Ombre Hairstyle With Blunt Bangs
Another unique hairstyle you do not want to miss out on before you grow longer is this simple hairstyle and those blunt bangs are not just beautiful but actually looks fabulous on all kinds of face shape.
24. High Curly Ponytail
Jennifer Lopez's ponytail is not just unique but worth investing in if you have medium hair, those curls are simply amazing, this hairstyle is found suitable for all kinds of events, and you do not have to worry about your hair getting in the way if you have shoulder-length hair as you can easily have it tucked up to make another interesting hairstyle.
25. Medium Hair Ponytail With Feeds
Feeds in ponytails tend to give a polished look and above is a clear definition of that, not too elaborate which makes it perfect for casual outings mostly however you can have the ponytail styled without the feeds for formal events.
Medium hair length hairstyles are really versatile and stylish, it's even more flattering for any face shape than any hair length, you can have it styled at home yourself and wear it in whichever style you choose for days.
Explore any of the stunning hairstyles above until you find your go-to hairstyle. Layers are also great for medium hair, and you can easily have them implemented in any style of your choice.
Read more on hairstyles and bangs: