When it comes to curly hair, it's important to embrace your natural hair texture especially if it's naturally curly, you can find easy-to-make hairstyles that keep the frizz minimal, and your natural hair can become more interesting with different hairstyles ranging from wavy, curly and kinky, whichever way you want it, curly hair.
Curly hair has become part of the normal trend and if you prefer it curly to straightened, we have the perfect hairstyle for you.
Straightened hairstyles are not such a bad idea but we find our celebrities swinging towards curly hair these days and we must say we love the fascinating looks they are recreating.
Don't be afraid to go big with your curls and simplicity can be fun too, we have compiled 35 hairstyles to add some fun to your curls and spice up your look even more.
35 Cute Hairstyles For Curled Hair We Really Like
No reason to keep your curled hair under wrap, get inspired, and go bold with your look, these hairstyles are definite;y worth trying.
1. Short Colored Curls
Bob with side bangs is a classic style that will always be flattering, this will fit in on all. Don't go all boring with your color, a little volume to spice it up will do.
2. Classy Wavy Shoulder Length Curls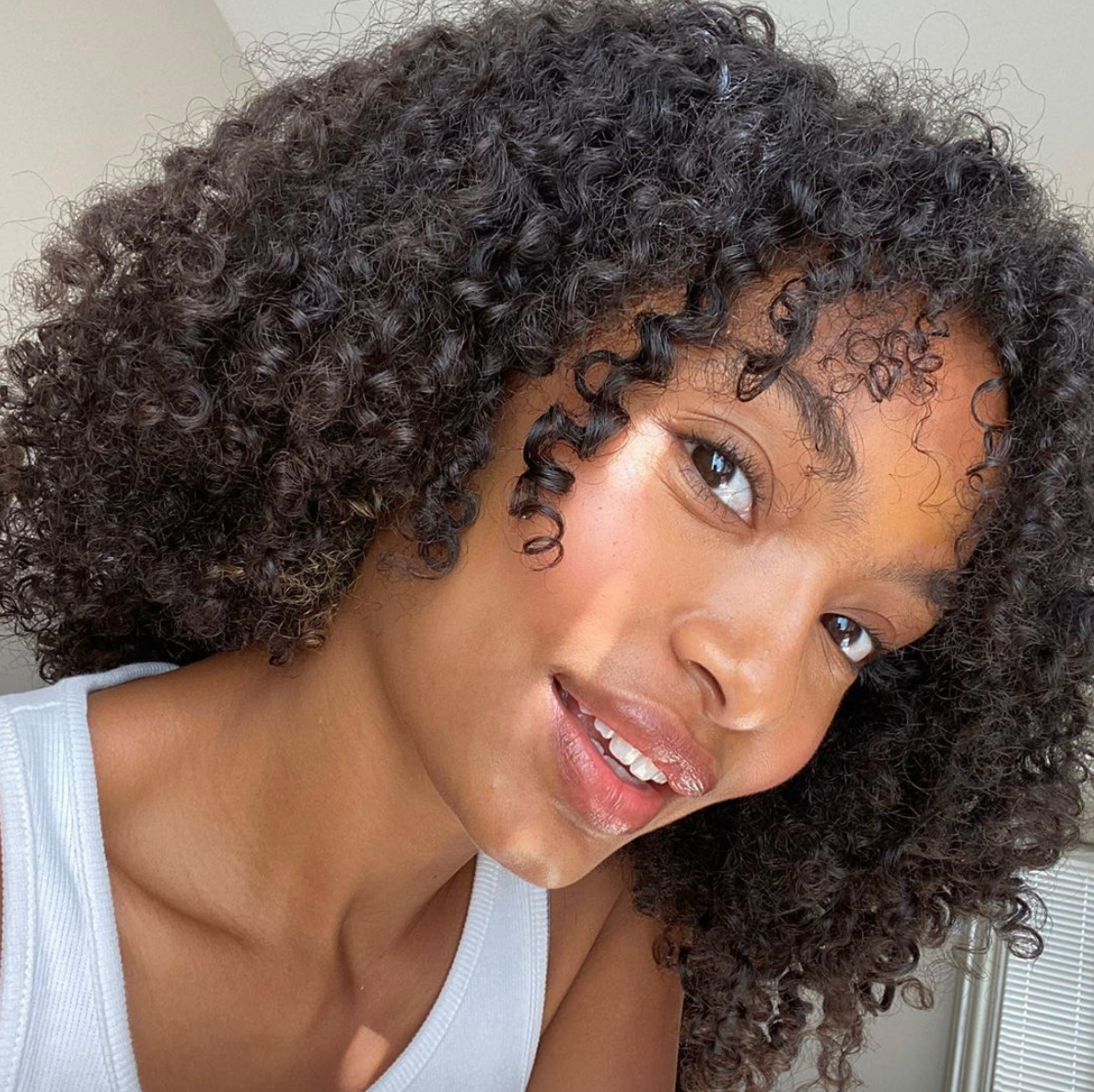 These wavy shoulder-length curls look classy. Can be rocked to any occasion.
3. Half High Bun With Half Down
This is a bit flattering, who says you can't be creative with your curls?
4. Full Curls Style With Fringe
These beautiful curls are making a lot of statement with the fringe giving them more volume.
5. Simple Short Curls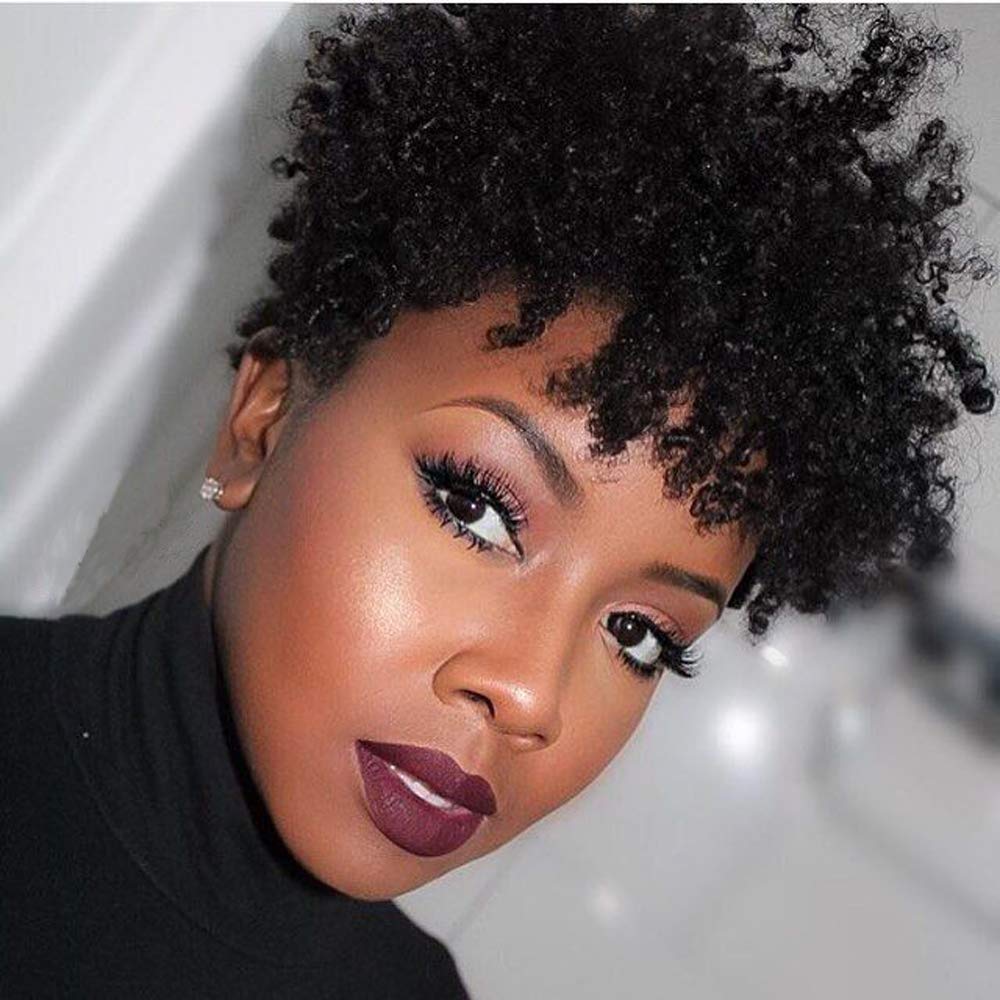 Do you want something simple yet classy? Here you have it, this hairstyle will give you just that.
6. Well Detailed Edges With Curls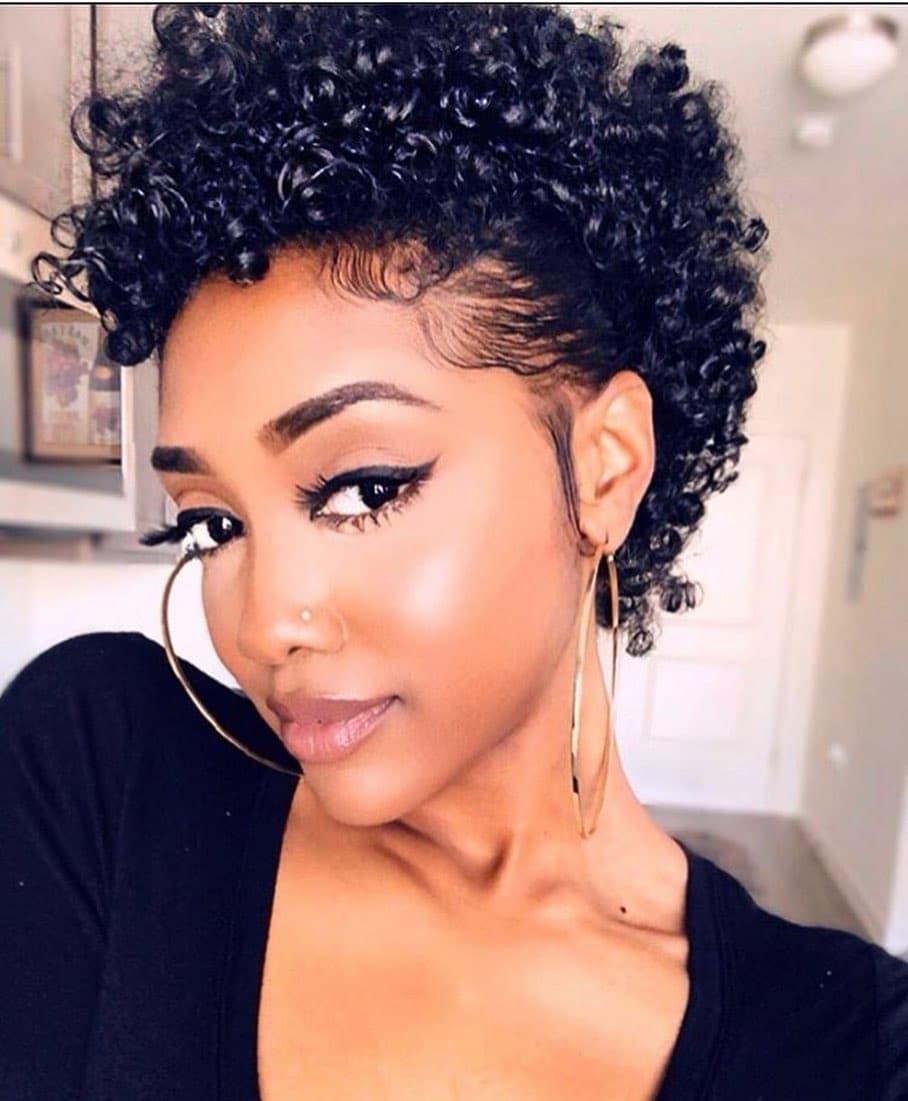 It's the edges for me, giving it a princess look. This hairdo fits any occasion.
7. Scattered Blonde With Curls
Blonde with little fringe looks stunning, colors are one thing that add a statement to any hairstyle
8. Half Low Cut Half Curls
If bold and classy is the curled look you are looking for then this rose gold look is just perfect.
9. Short Classy Curls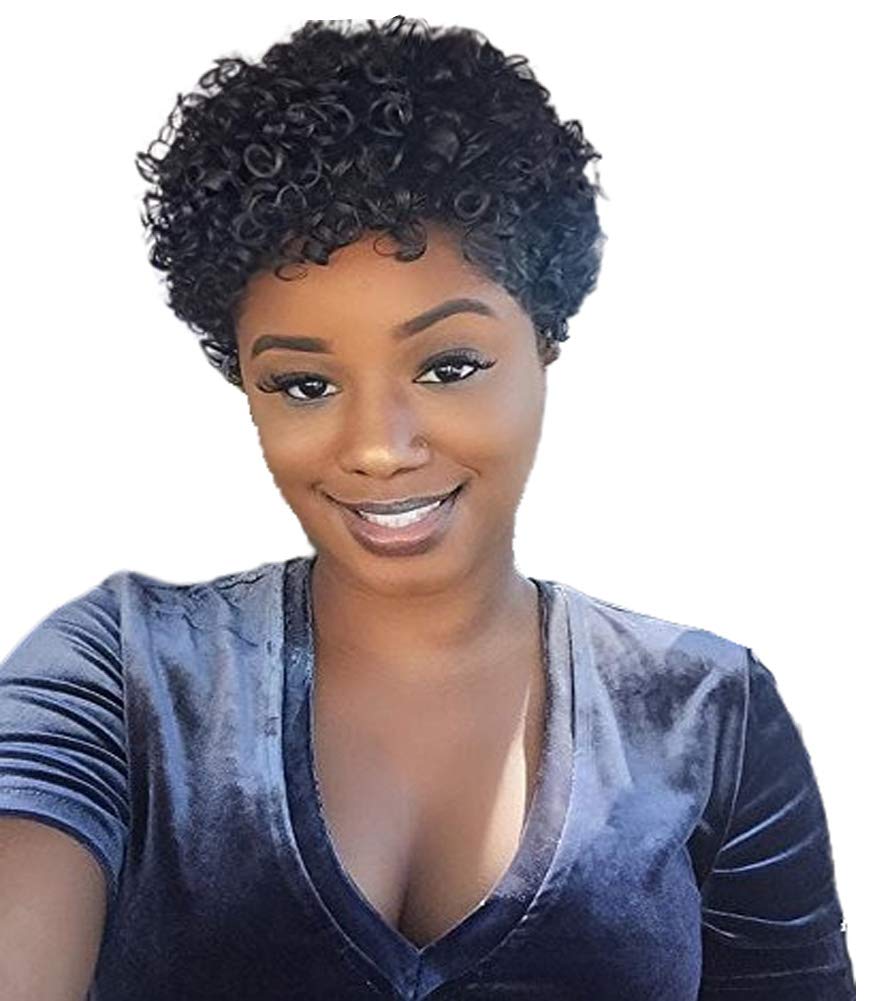 Short curls are great for round faces, they help keep your hair away from your face and it's quite simple as well.
10. Wavy Curly Hair To Give You An Elaborate Party Look
Zendaya is one celebrity we can't help but admire the way she keeps all her hair A-game on point, it is obvious that she loves her natural curls and makes sure to make the best of that frizz. You should definitely try taming that natural hair too and when it's all this long and wavy, you can create this perfect hairstyle.
11. Half Up And Half Down Curls To Keep Your Curls Happy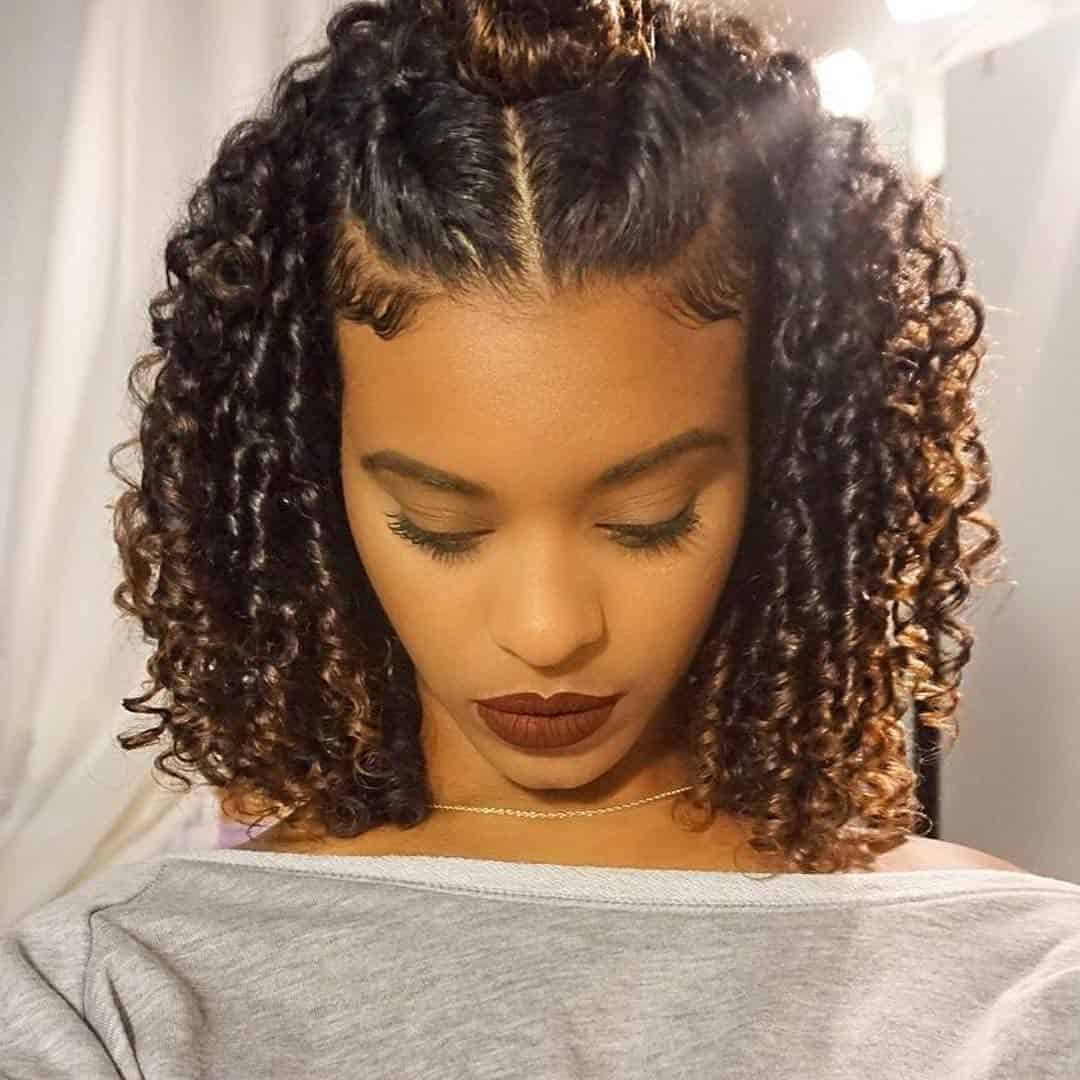 Your natural hair will stay happy and well maintained if you adopt simple and beautiful hairstyles like this, nothing too dramatic here, you just need to style it moderately and an updo makes the length stay healthy without split ends.
12. Big Updo To Give You A Bold Face
Maintaining your natural hair would require a protective hairstyle to prevent frizz and take care of the curls which in turn will retain your hair length.
13. High Bun With Blunt Bangs For Keeping It Low Key
Keep it sleek and top-notch with a simple curly hairstyle, it's less dramatic and you can style it easily in the comfort of your home.
14. High Half Ponytail For A Classic Celebrity Look
Jennifer Lopex surely knows how to keep it simple and classic with her hair and we must say we love what she has done with those curls.
15. Wet And Style Curls For A Simple Look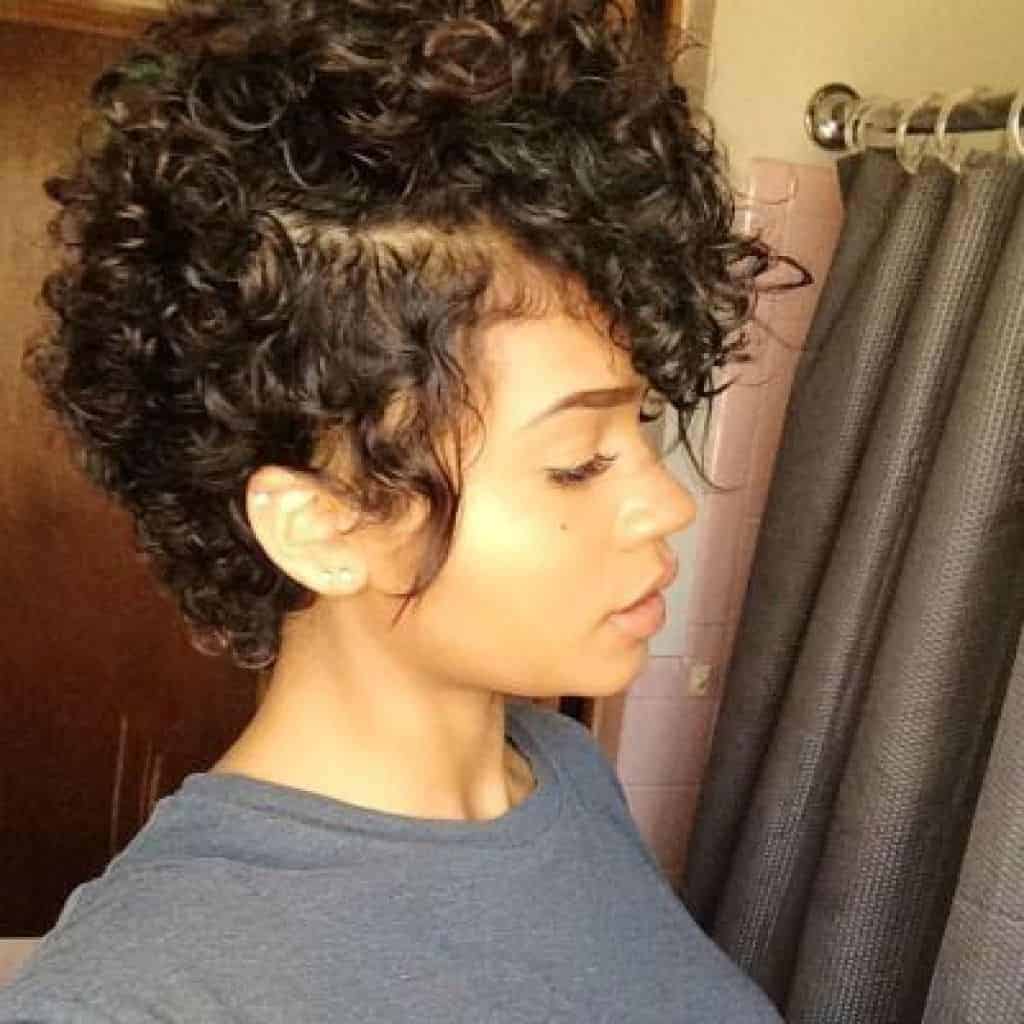 Another less dramatic hairstyle to add to your list of to-do hairstyles before the month ends.
<
16. Wrap Around Braid On Curled Natural Hair To Suit A Smokey Makeup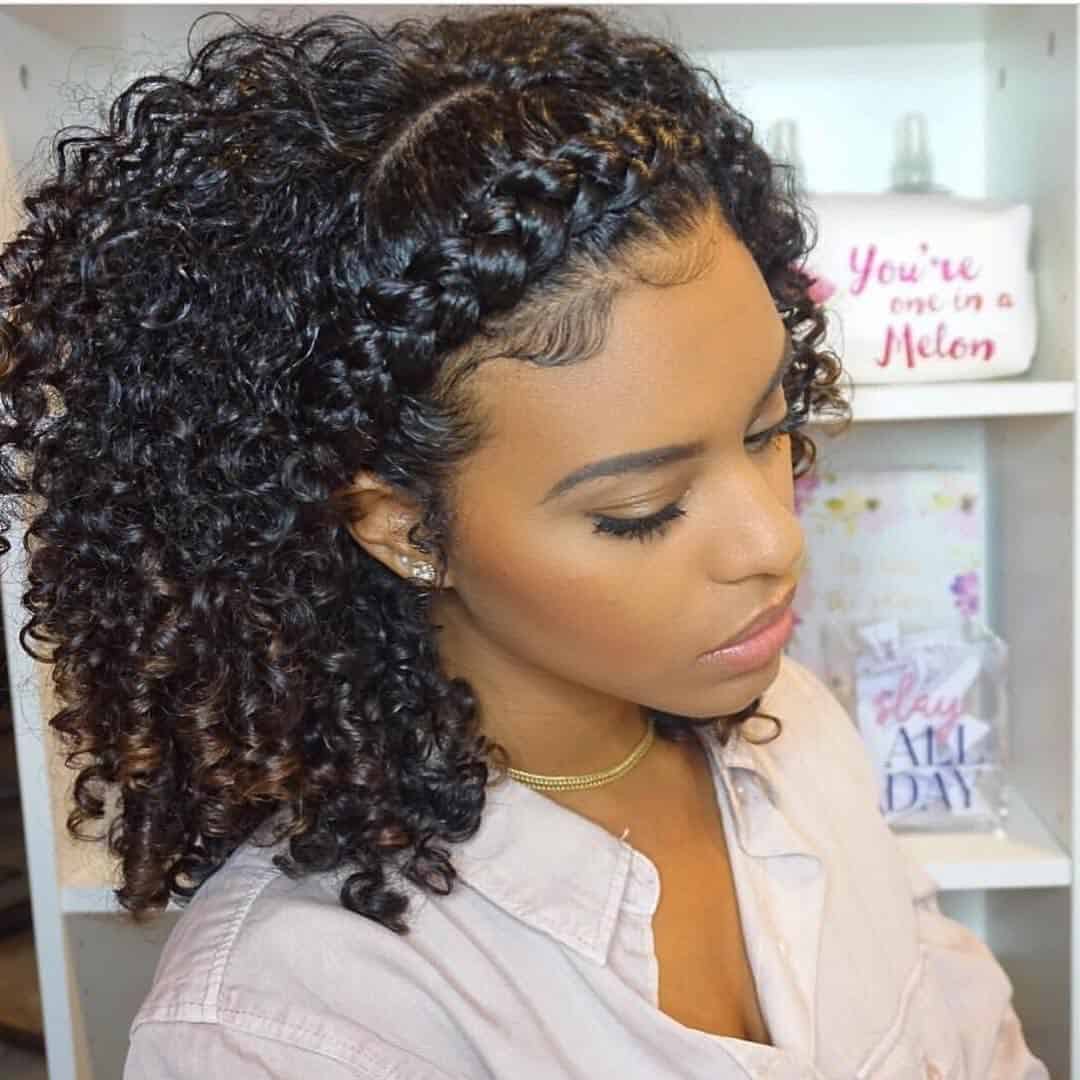 This is a pretty favorite hairstyle for Africans with naturally curly hair, you would definitely need an appointment with your stylist to recreate this look for you, and also hair doesn't really matter when making this hairstyle, just ensure your curls are neatly tucked in.
17. Tuck In Ponytail For A Casual Day Outdoor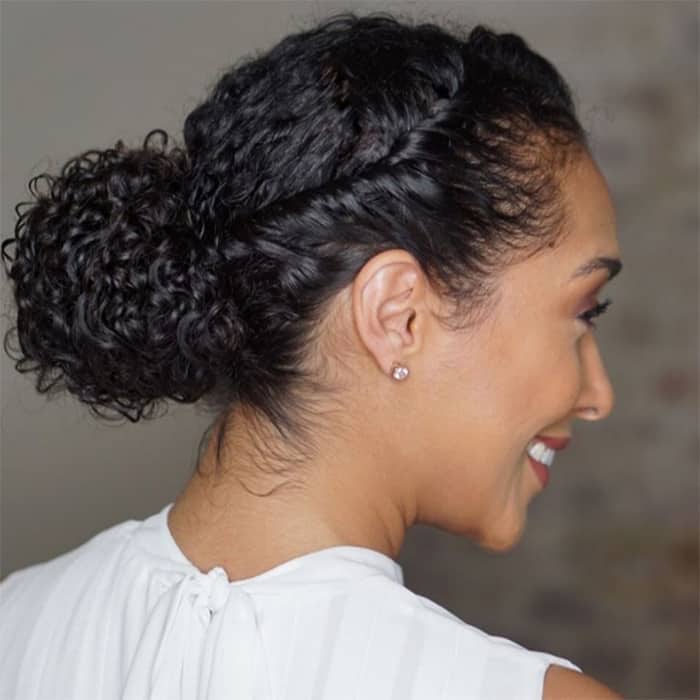 We are in love with this elegant hairstyle, you can rock any outfit with a curly hairstyle like that.
18. Messy Curls With Spike Bangs For A Flirty Look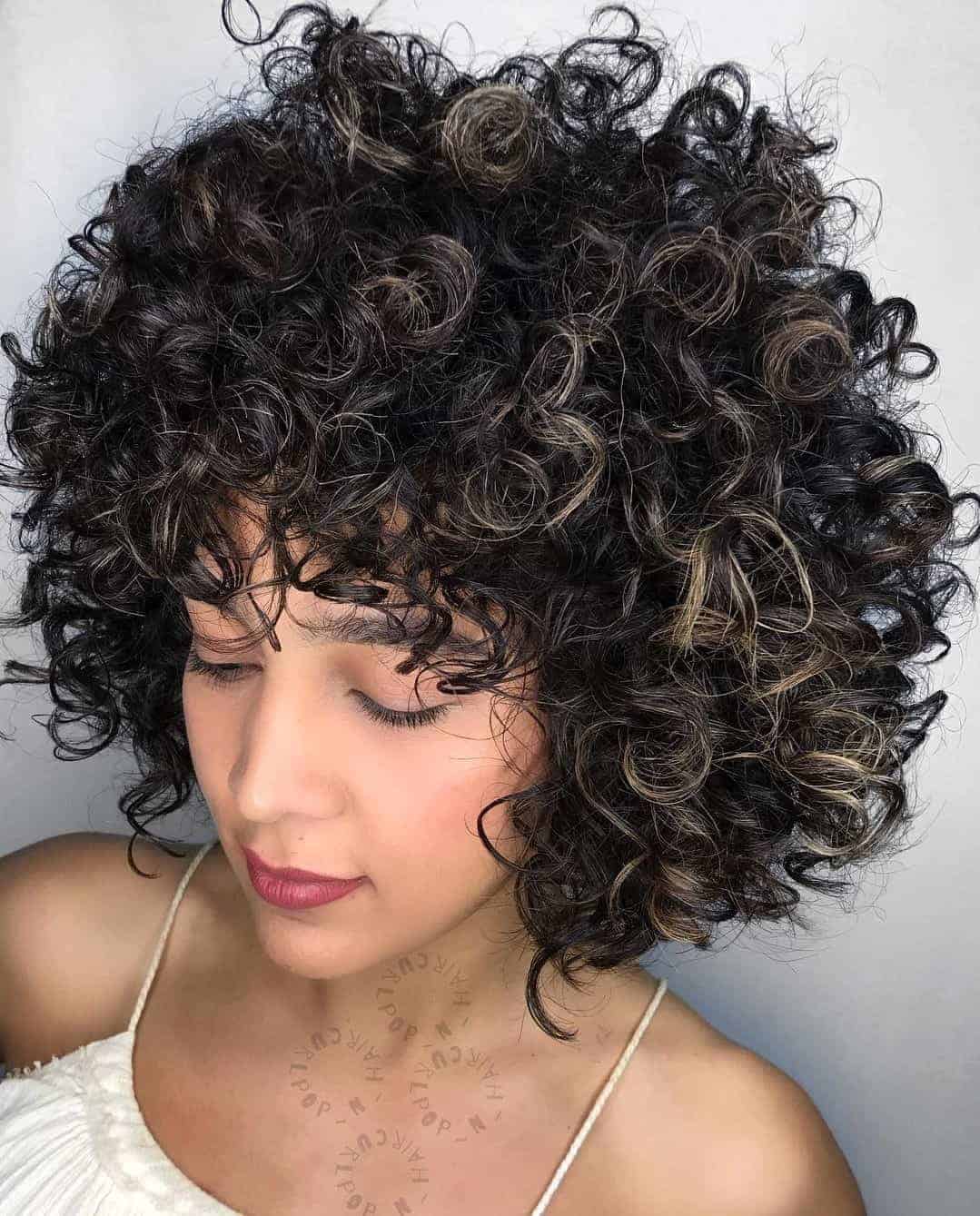 Messy curls are quite a trend these days and the look that comes with this hairstyle is jaw-dropping and worth the big chop.
19. Side Bangs For A Breezy Day Outdoor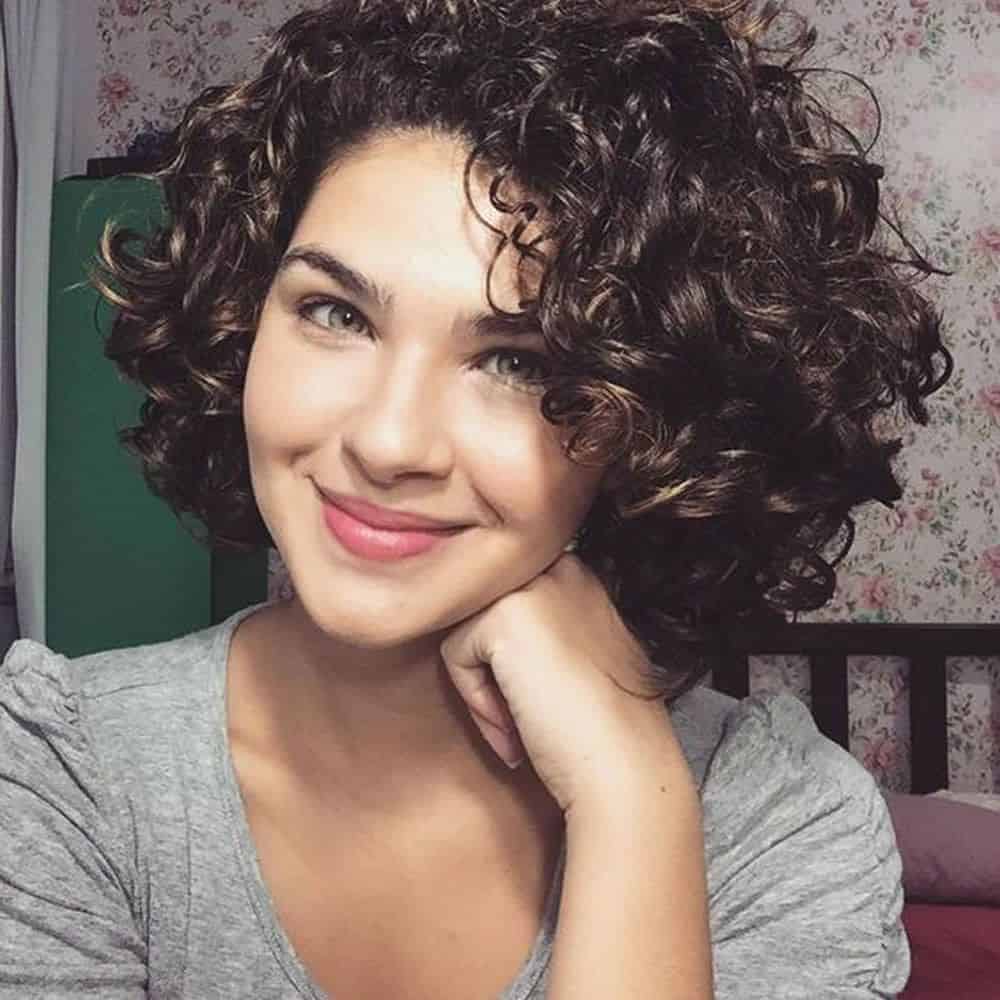 Another similar curly hairstyle that screams simple but adorable.
20. Parted Curly Hairstyle For A Fashionable Look
Blake Lively is another celebrity with interesting taste in hairstyles, she always makes sure those curls are happy and beautiful.
21. Low Up Do With Simple Curls For A Classic Smile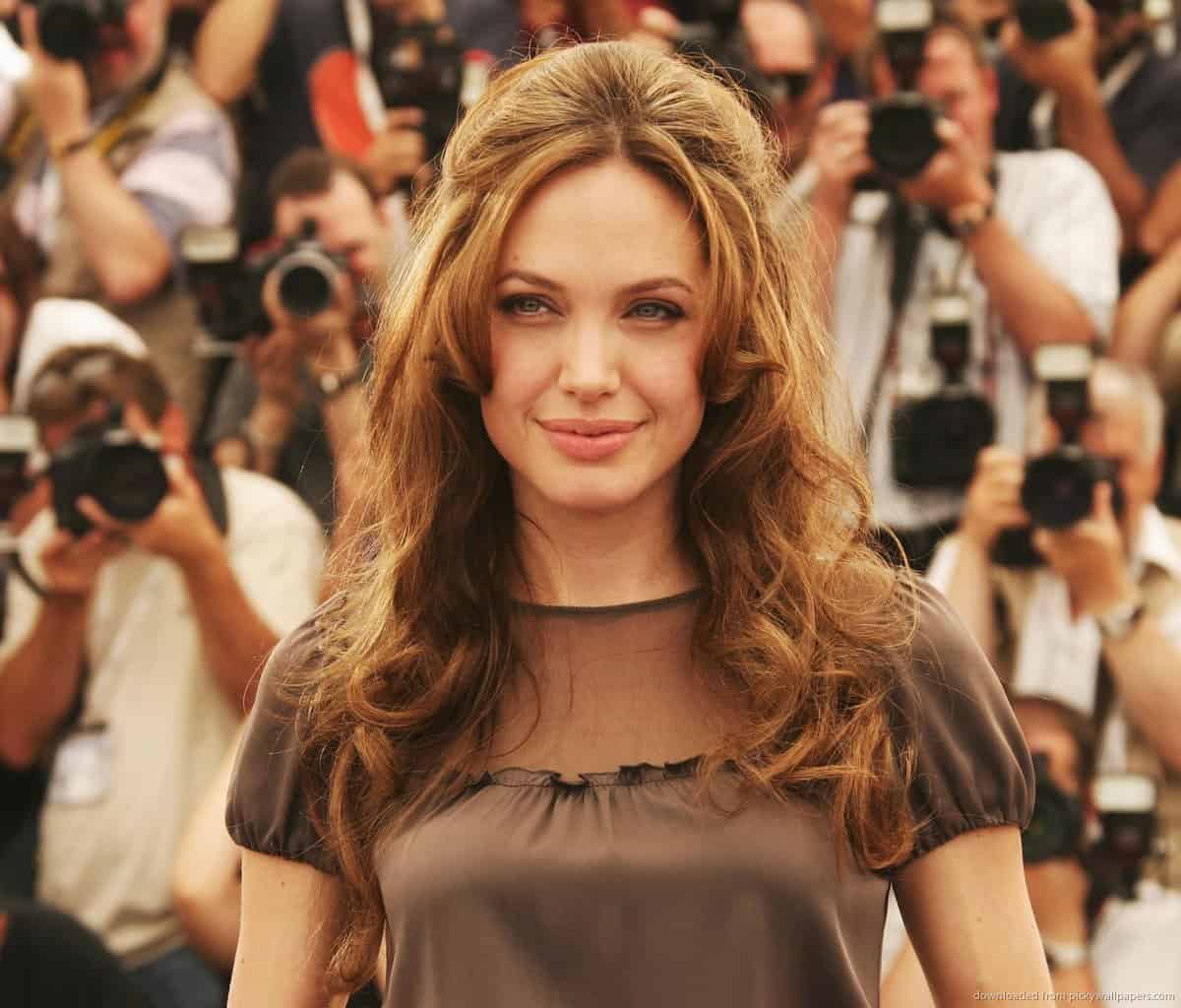 Angelina Jolie should get an award for her beautiful hairstyle, we really find this trendy and gorgeous.
22. Kinky Curls For A Small Guest Party
Make those moves towards those kinky hairstyles with Jordin Sparks' hairstyle idea in mind, it's less dramatic and requires low maintenance.
23. Just Out Of The Shower Curls
Keep it on a low just Like Shakira has done, just a quick toss with less drama.
24. Kinky 4a Curls To Keep Those Frizz At Bay
Give your curls a highlight, add some color to them and go bold with the styling, the hairstyle above is just the perfect hairstyle for your 4a natural hair.
25. Deep-Parted Hairstyle For Your Curled Hair
Go for this effortless look on days you can't take the time for makeup.
26. All Back Curly Hairstyle To Show Off Show Your Smile
The back curly hairstyle is also referred to as the sleek curly hairstyle and honestly, the look is sleek and worth a smile.
27. Add Some Bangs To Your Curls For Makeup-Free Face
Add some bangs to it and you are good to attend a wedding, elaborate or casual you did still look fabulous.
28. Casual Fringe To Rock That Shimmery Makeup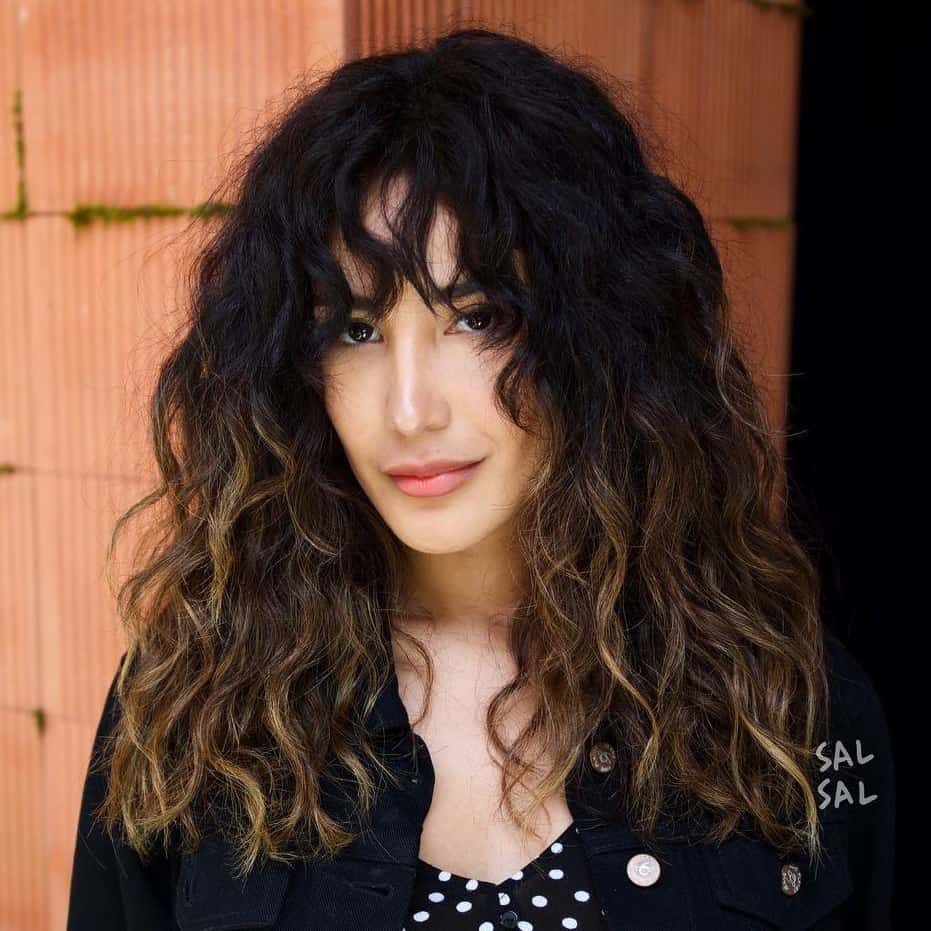 Simple hairstyles are not just trending and more comfortable but their maintenance is low and just like this hairstyle above, you do not need much to get it done.
29. Coiled Bangs For A Unique Look
Give your curls a break and just keep it on a low key with this easy-to-make hairstyle.
30. Spike Fringe For Some Outdoor Games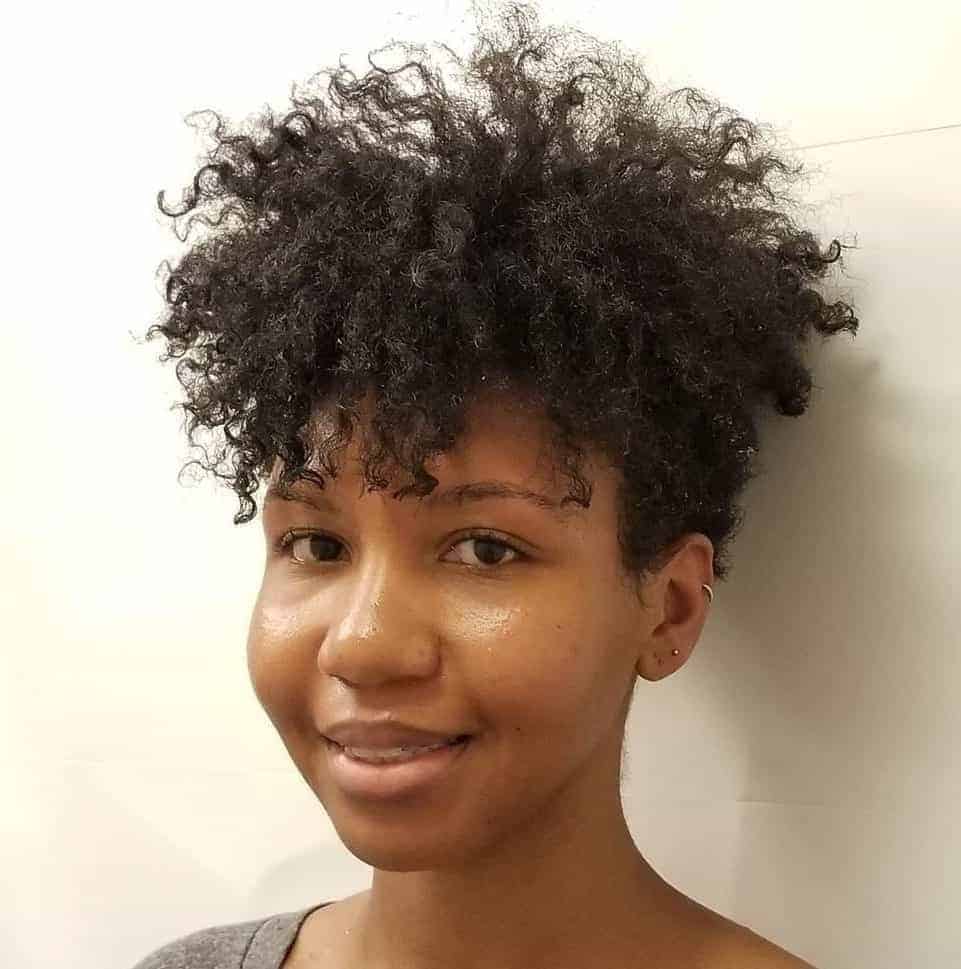 Keep it simple with this hairstyle, your hairstylist only needs to style the fringe and maybe a trim or two to perch up the bangs.
31. Half Up Half Down For A Cool Calm Look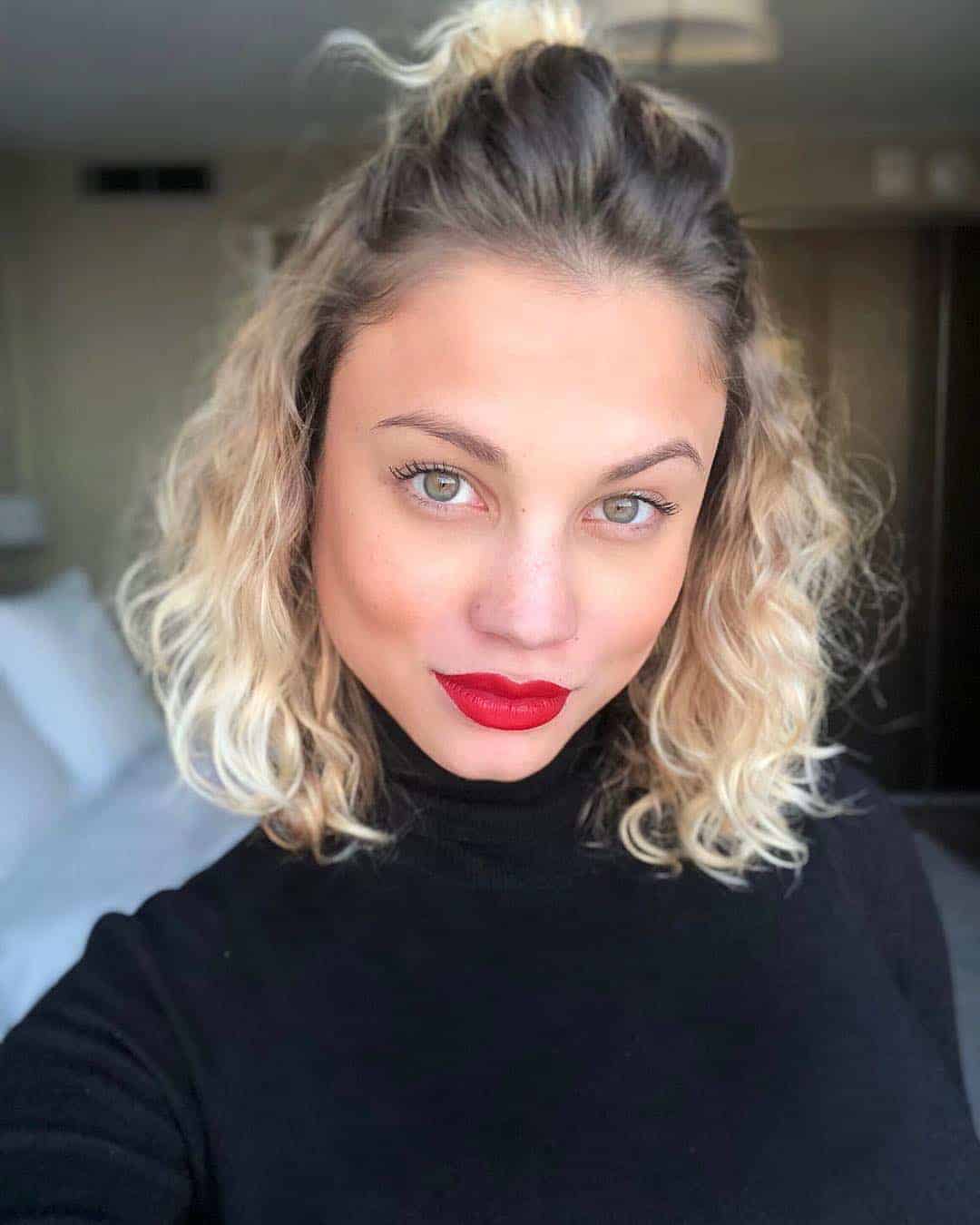 Another look curly hair ladies are rooting for, nothing too dramatic and you can practically go anywhere with an elegant hairstyle like this.
32. Double Bun With Side Bangs For A Street Style
Give your street outfits some upgrade with a classic curly hairstyle and you would be glad you did.
33. Type 4b Coily Hair With Emo Bangs
Some bangs are just too desirable to ignore especially on curly hair, which makes it look more stunning with less effort.
34. Side Cornrow For A Quick Run To The Grocery Store
If you are planning to quickly run down to the grocery store and need to keep those curls under wrap then this is just the hairstyle you need, just a quick braid at the side to give you a half-shaved look.
35. Bun Updo With Side Bang To Look Super Adorable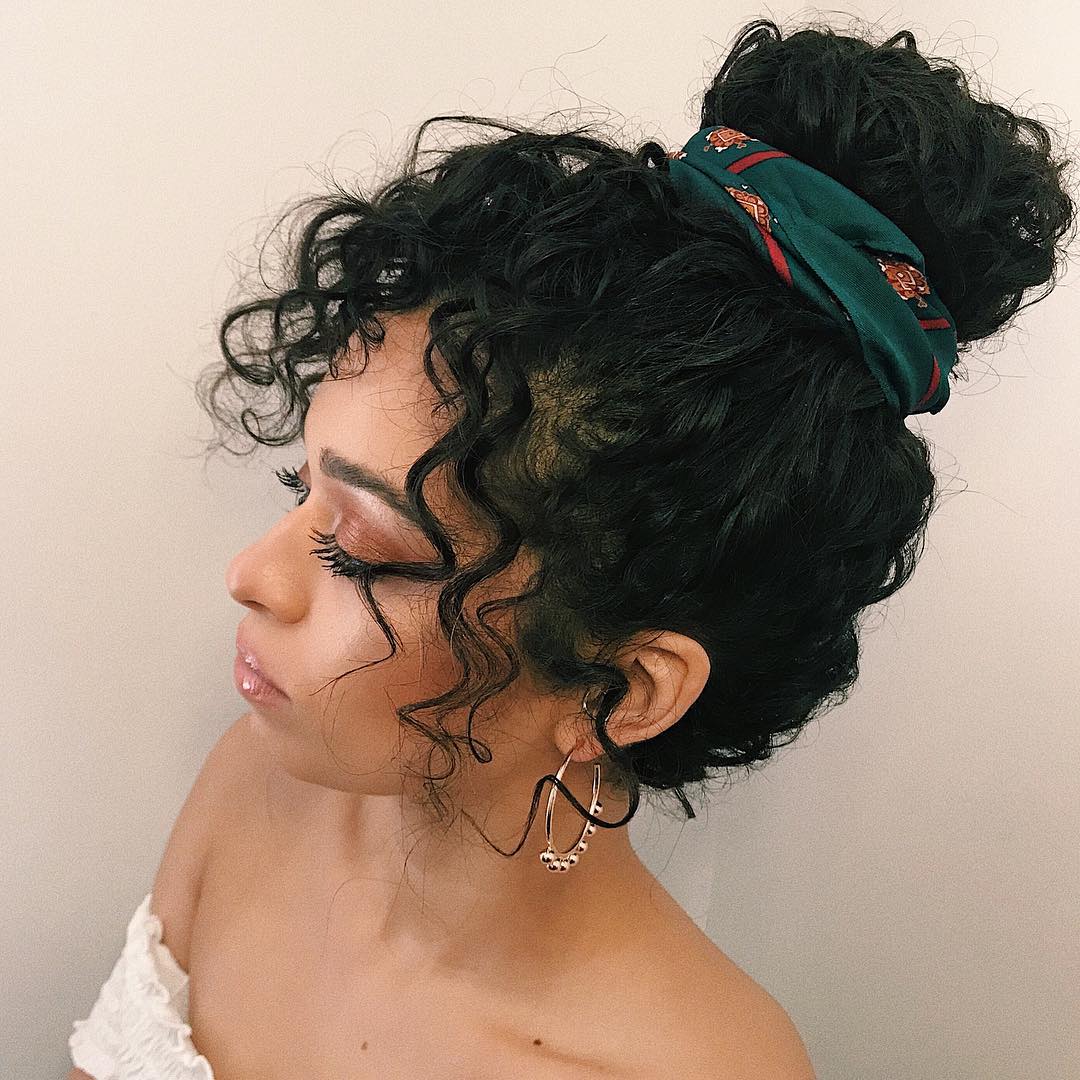 Curly-haired lady, here is just the perfect hairstyle you need to show off those curls and look adorable, it's a look we find to always be in trend and low maintenance, which means you spend less and look effortless, you can easily add any kinds of bangs to the bun.
---
It doesn't matter if you have permed or relaxed hair, you can easily get any of the above looks by taking a break from chemicals or heat styling but not going in excess with the heat tools to avoid breakages, and also curls are easier to get with natural hair.
The transition from relaxed to natural can give you curls as well but that is usually a tough decision to make.
Read more on hairstyles and hair care hacks: