Ever wondered about the perfect braids styles that work on short and long hair?
If you are trying to grow your natural hair from scratch then it's necessary to wonder if they are protective braids that can be done with your hair and if most hairstyles that can be made on long natural hair can't be done on short natural hair except you plan to add an extension however we have compiled some of the best braids you can make on any hair length.
It's time to embrace your curls with protective hairstyles that not only help to retain the length but prevent you from having split ends, and you can easily style it whichever way you want.
Choosing a protective hairstyle for your natural hair is vital whether you have done the big chop or transition to natural hair, we recommend some of the amazing braids listed below.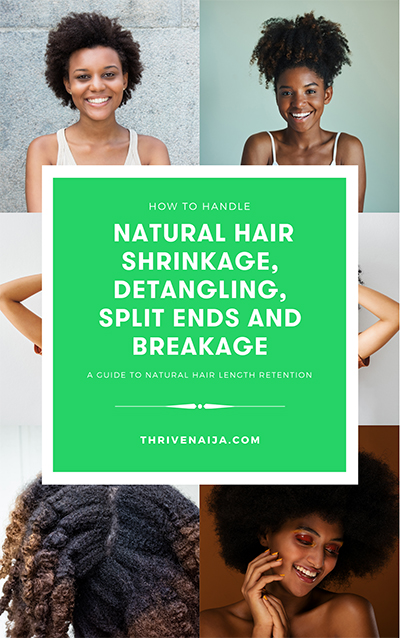 GET A COPY OF OUR NEW BOOK!!!
Dealing with a couple of issues with your Natural hair? Our guide tackles four of the biggest issues natural hair babes face.
Natural hair shrinkage.
Detangling.
Managing split-ends.
And breakage.
We call it the guide to natural hair length retention. We're excited about it, and we're sure you'll find it very helpful.
Natural Hair Braid Styles For Short And Long Hair
Most braids require a professional stylist to make them while some can be done at home yourself, either way, it is best not to make them too tight or wear them for too long.
1. Blonde Short Two Layer Braid For A Colorful Look
Braids are considered to be the most notable form of hairstyle, and they are quite suitable for any hair length. Two-layer braids are really nice and like this one above, you can choose to add extensions or adorn them with beads if you want.
2. High Zig Zag Ponytail Works For All Hair Length And Type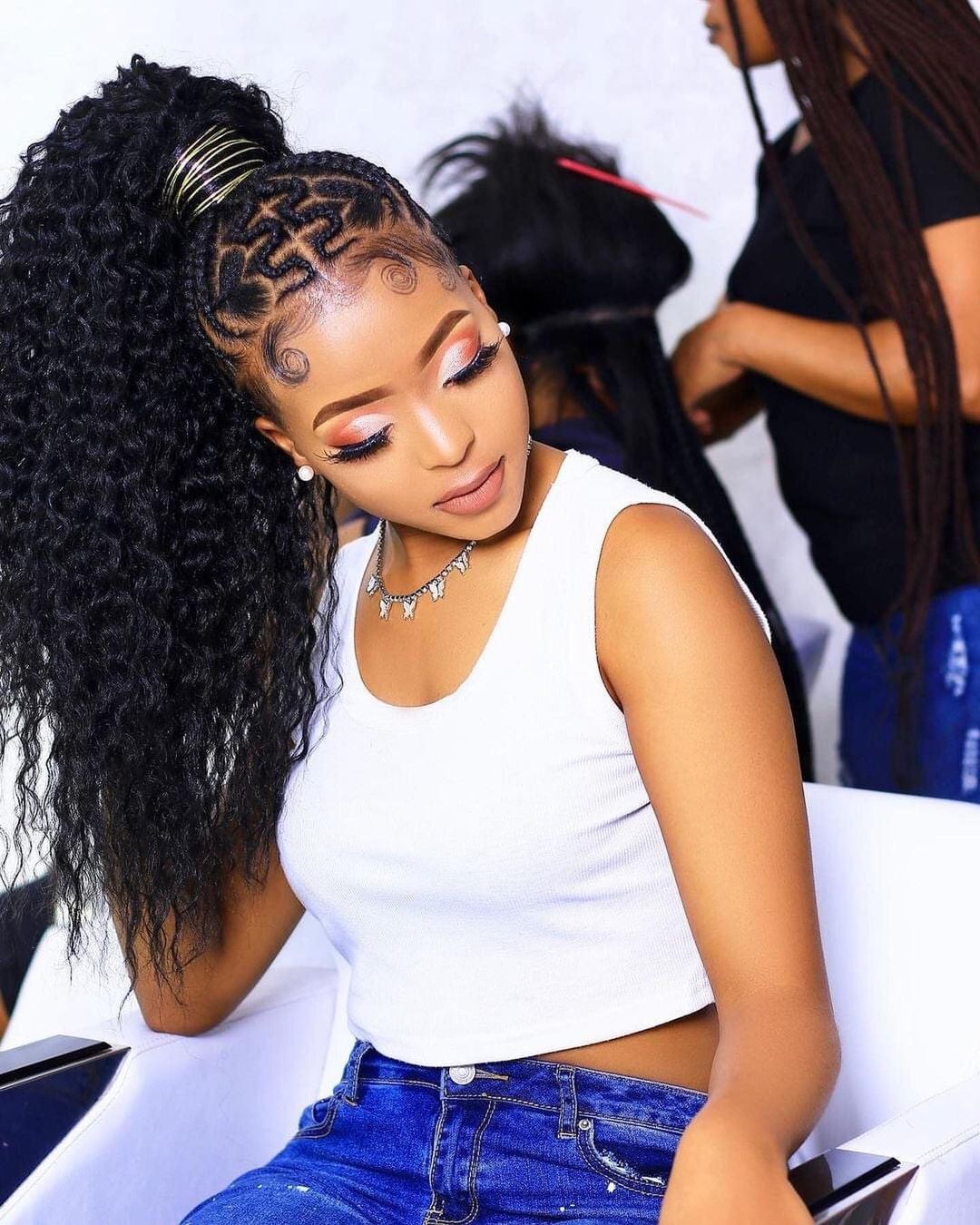 Pretty hard to go wrong with a ponytail no matter how short or long your hair length is. This is a really cool hairstyle and although it will require an extension, it is really cute and adding a zig-zag to it makes it more unique.
3. Short Hair Cornrow That Works For a Simple And Classy Look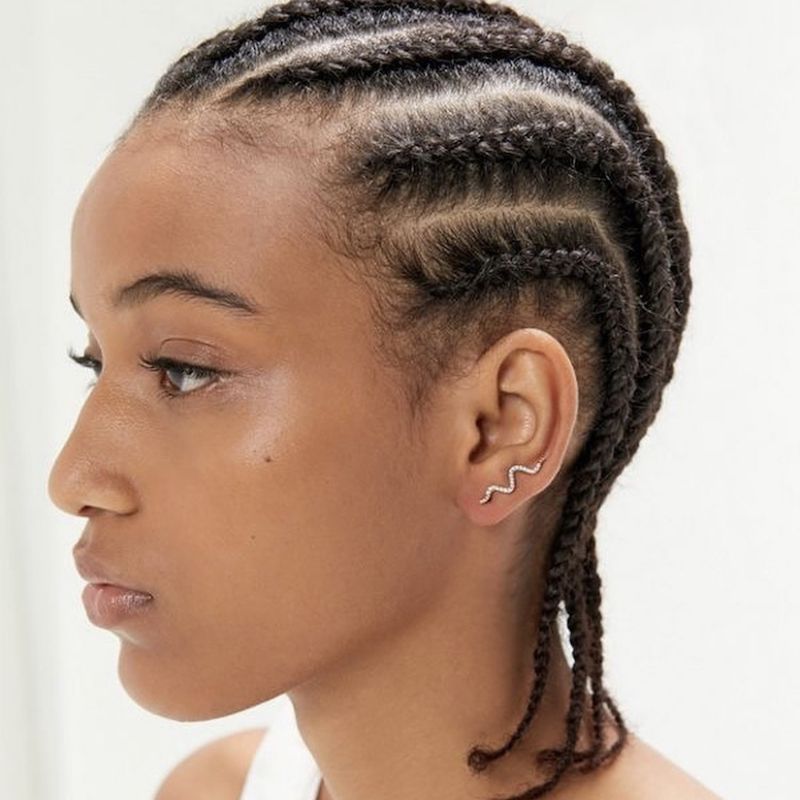 Looking for a simple hairstyle for your short hair? This is not meant for short hair alone, but it is that naturalists with hair short are known to rock effortlessly. However, it looks just as great as long natural hair.
4. Twist With Invisible Locs To Pair With Any Outfit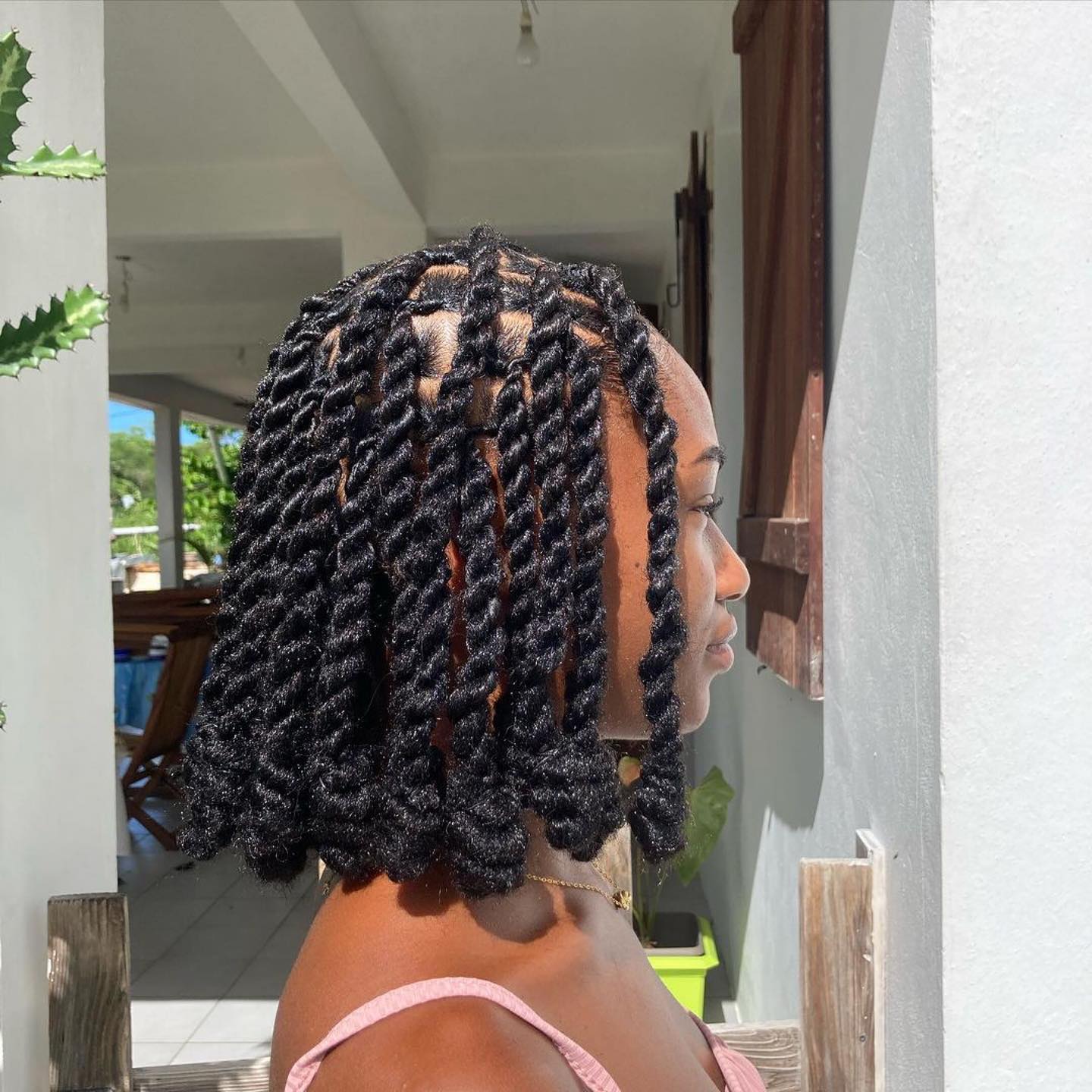 Twist out is a popular hairstyle for natural hair, it does work for long and short hair. This is an upgrade from the usual two-strand twist we are used to, and it's really cool.
5. Bun With Side Bang For Easy Styling At Home
Not every one of us likes spending time at the salon which is why hairstyles like this must have been introduced. You simply had to pack your hair into a bun and work or any bang of your choice.
6. Bantu Knot Hairstyle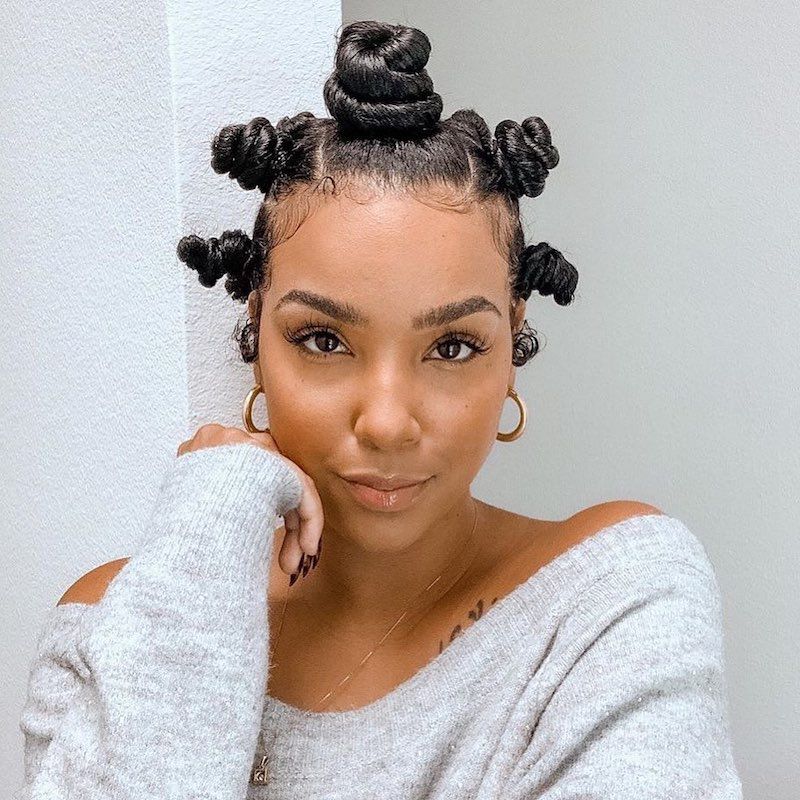 Bantu knots are another natural hair hairstyle that is popularly described as an African braid. This is suitable for long and short hair, although short hair might have to add an extension to make it easier to roll regardless, it is a cool protective hairstyle.
7. Goddess Faux Locs For Any Hair Length For Natural Hair Growth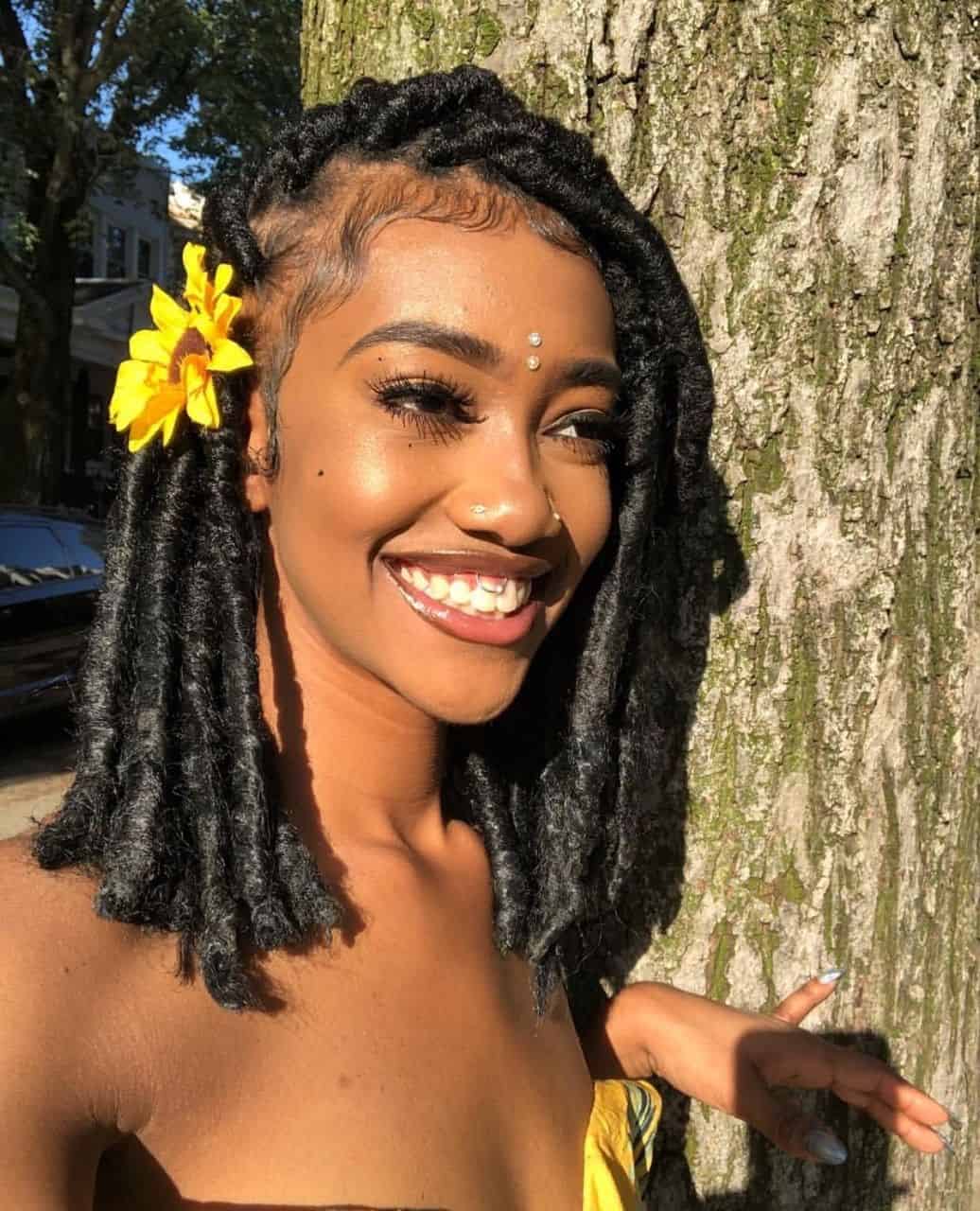 Braids are awesome hairstyles and can be done on all kinds of hair lengths with or without extension, goddess locs are really awesome hairstyles, this is perfect for ladies who want to try something new, it is also a showy protective hairstyle you can't help but love.
8. Crown Braid For A Simple Classic Look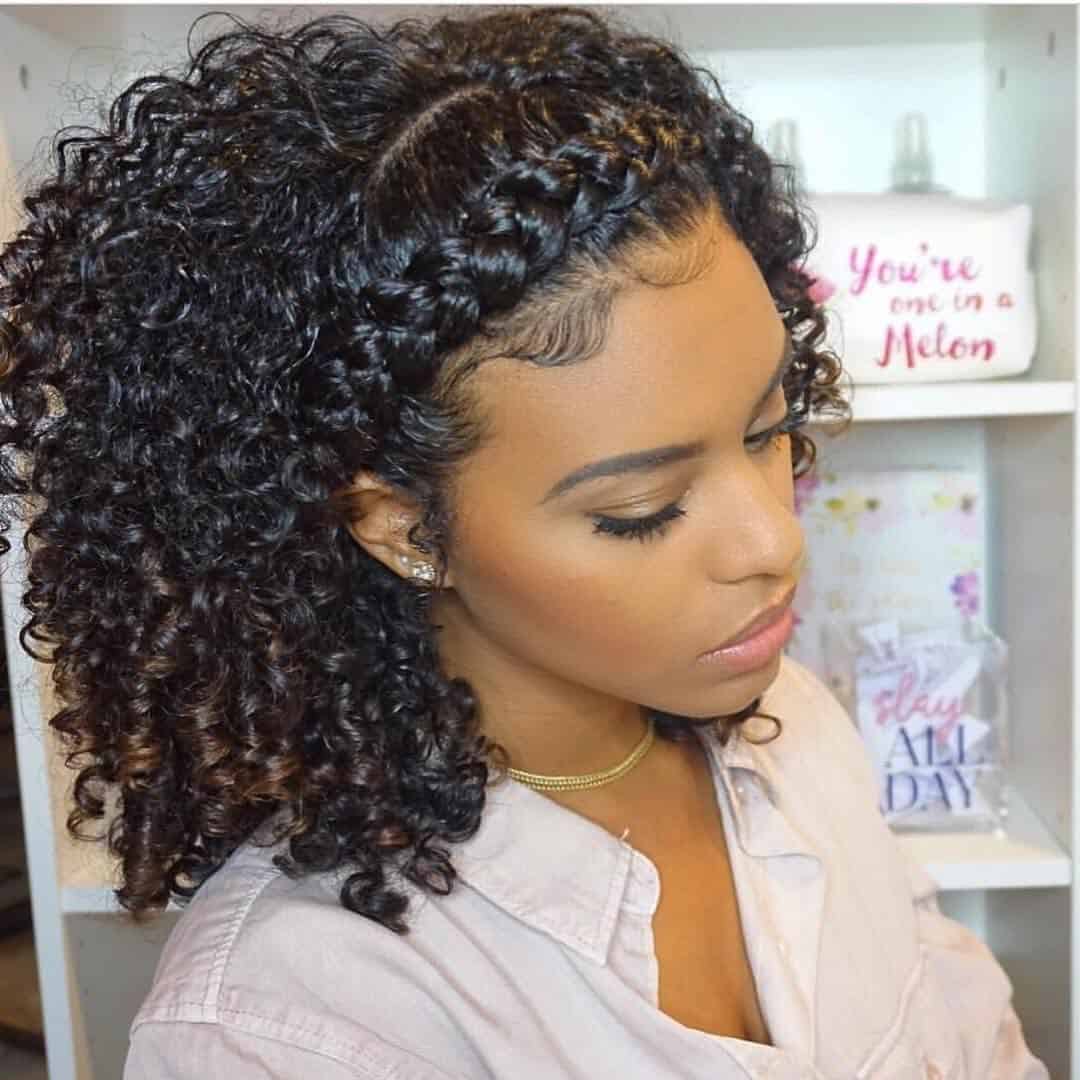 The Crown braid is another stylish hairstyle you can make with your natural hair regardless of the length, it's quite fascinating and beautifies the face. Crown braids are simple hairstyles hence they are protective hairstyles for your natural hair.
9. Curvy Cornrow Braid For Tucking In your Curls
Cornrow braids are really gorgeous it is one form of braid you can accessorize with any kind of hair accessory to give you a more fascinating look.
10. Fulani Braid to Protect Your 4c Natural Hair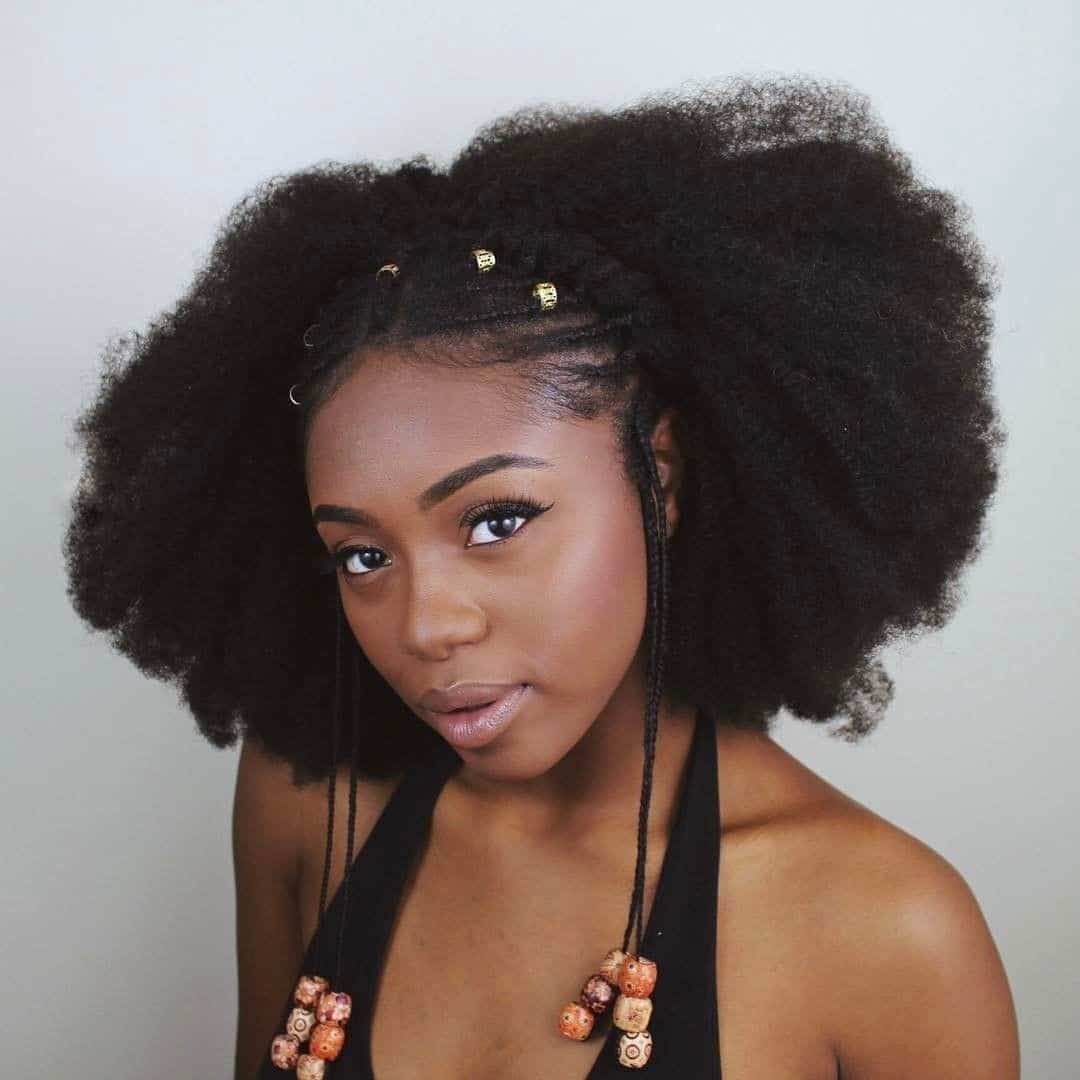 Fulani braids can be full or simple depending on how you prefer it, this is also one of the best summer hairstyles for your natural hair.
11. Short Gold Box Braid If You Like It Bold And Showy
Only one word to describe a box braid and that would be beautiful, it doesn't matter what color of hair or extension is used for a box braid, it always comes out looking pretty. A box braid is another way to lock your curls in while transitioning to natural hair.
<
12. Afro Cornrow Braid To Show Off Your Curls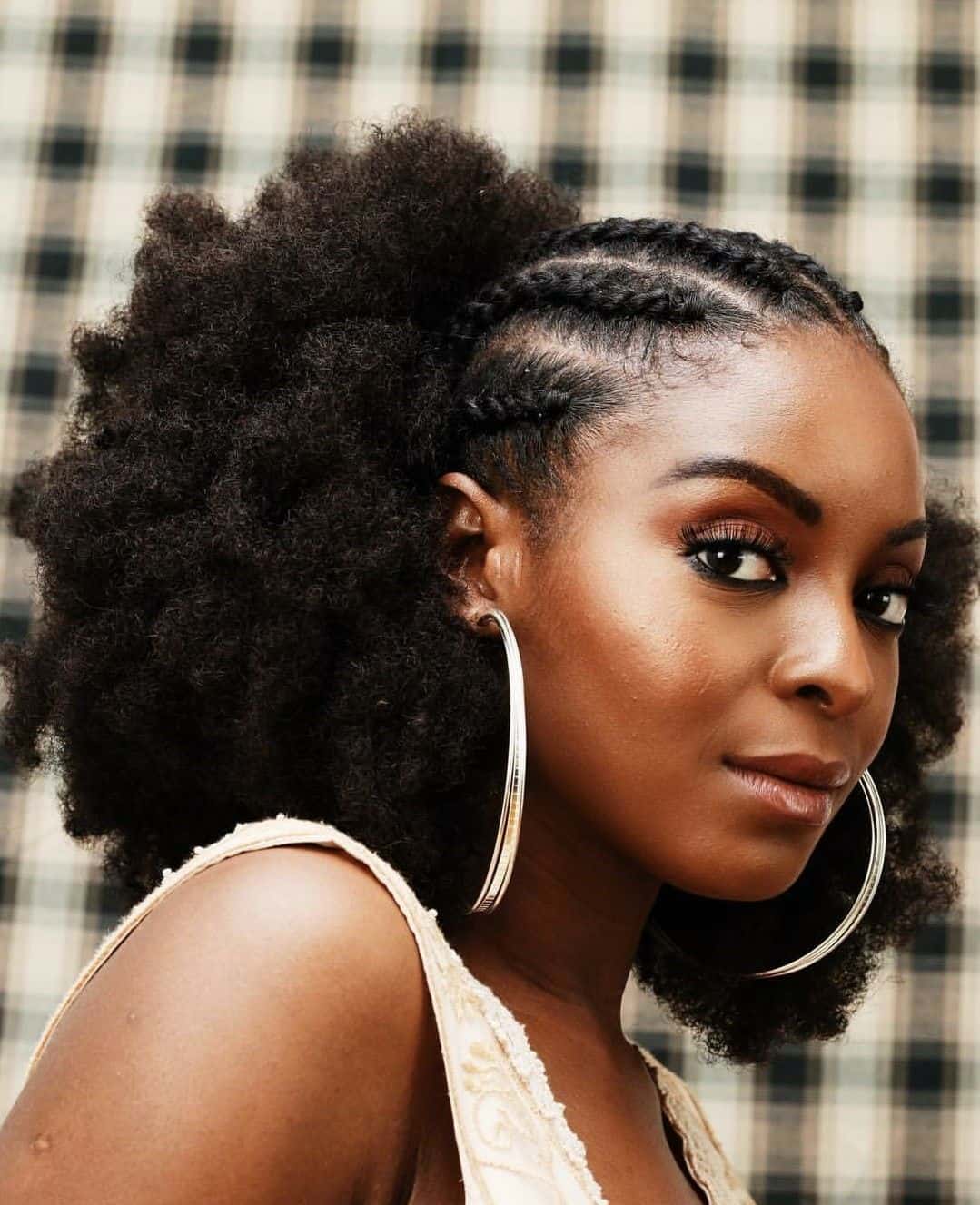 Afro with cornrow braids is the best, all you need do is have your front hair braided into a cornrow, this hairstyle is best for short 4c hair types.
13. Ponytail Cornrow Braid To Give Your Face An Exotic Touch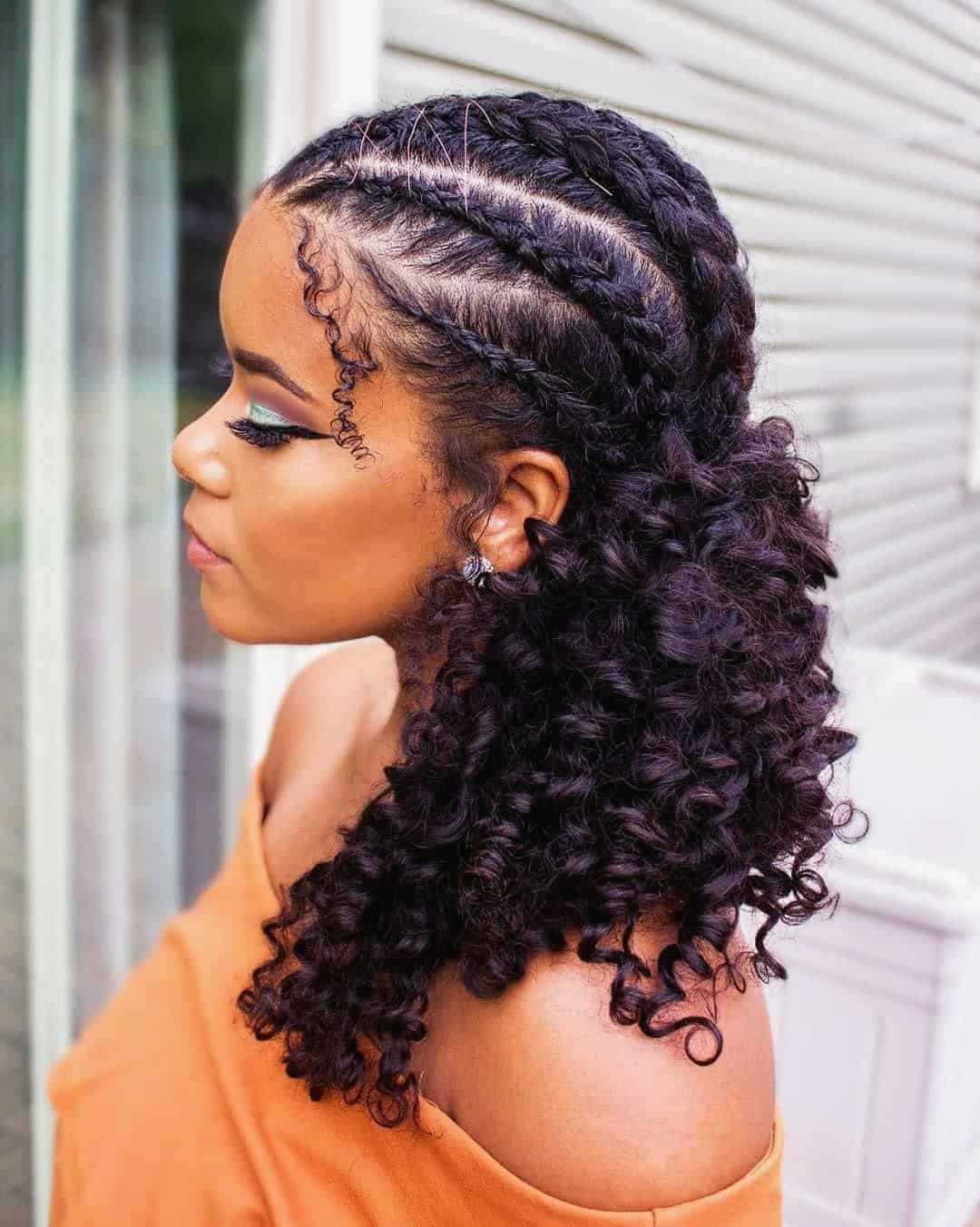 One of the tricks to enjoying a braid is to keep it simple and elegant just like the one above, this would enable you to sleep with it while maintaining the length of your curls.
14. Stunning Protective Side Braid For A Confident Look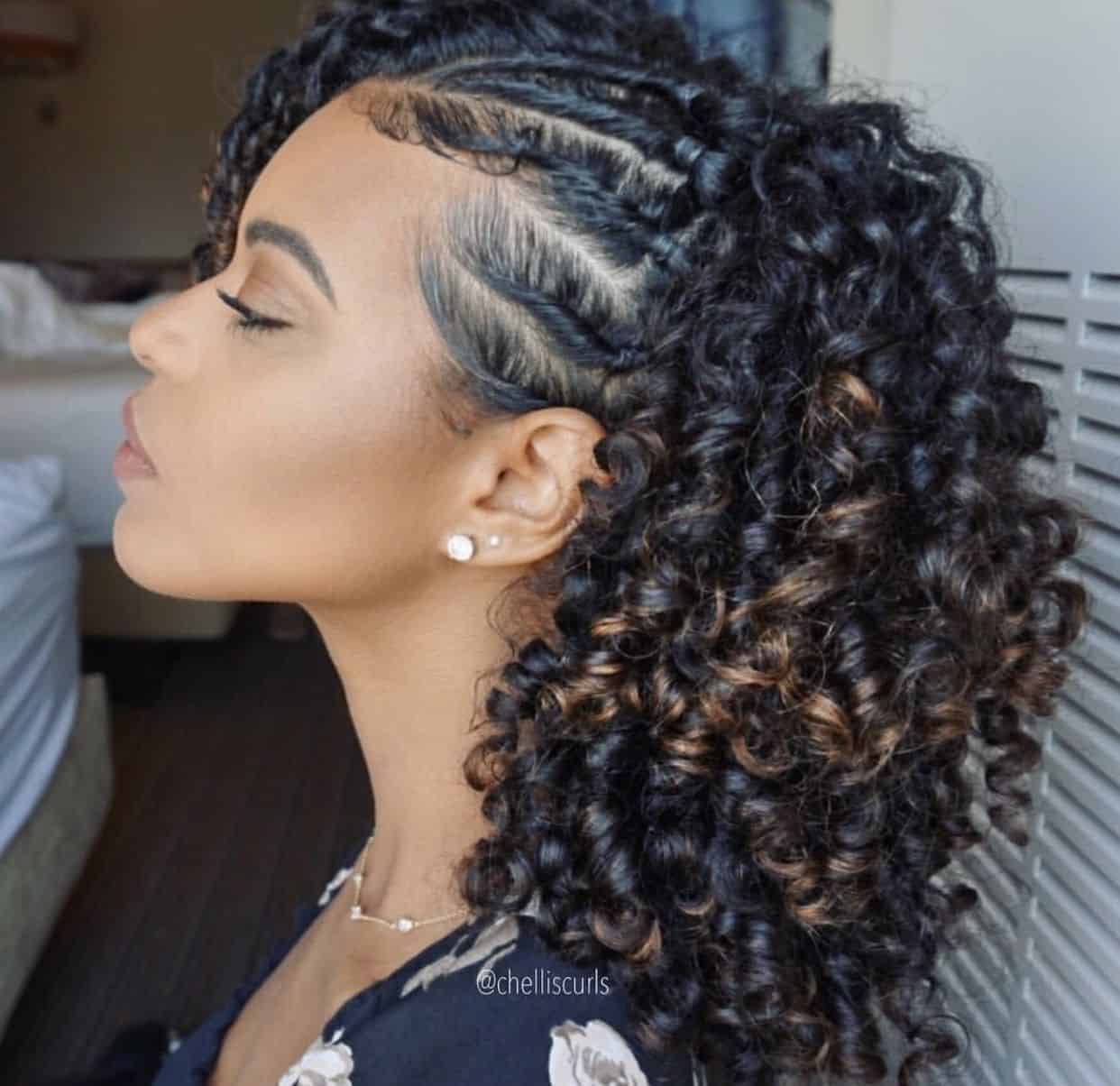 Another braid style for showing off your curls is a side braid, nothing too dramatic but enough for you to add other styles to it.
15. Short Hair Braided Bun To Your Off How Nice Your Curls Are Growing
Short hair can be just as great with braids, all you need is the right braided hairstyle, and above is just the perfect kind of braid you want, natural hair needs protective hairstyles that won't damage your curls but rather show them off.
16. Loose Braid To Pair With A Shimmery Makeup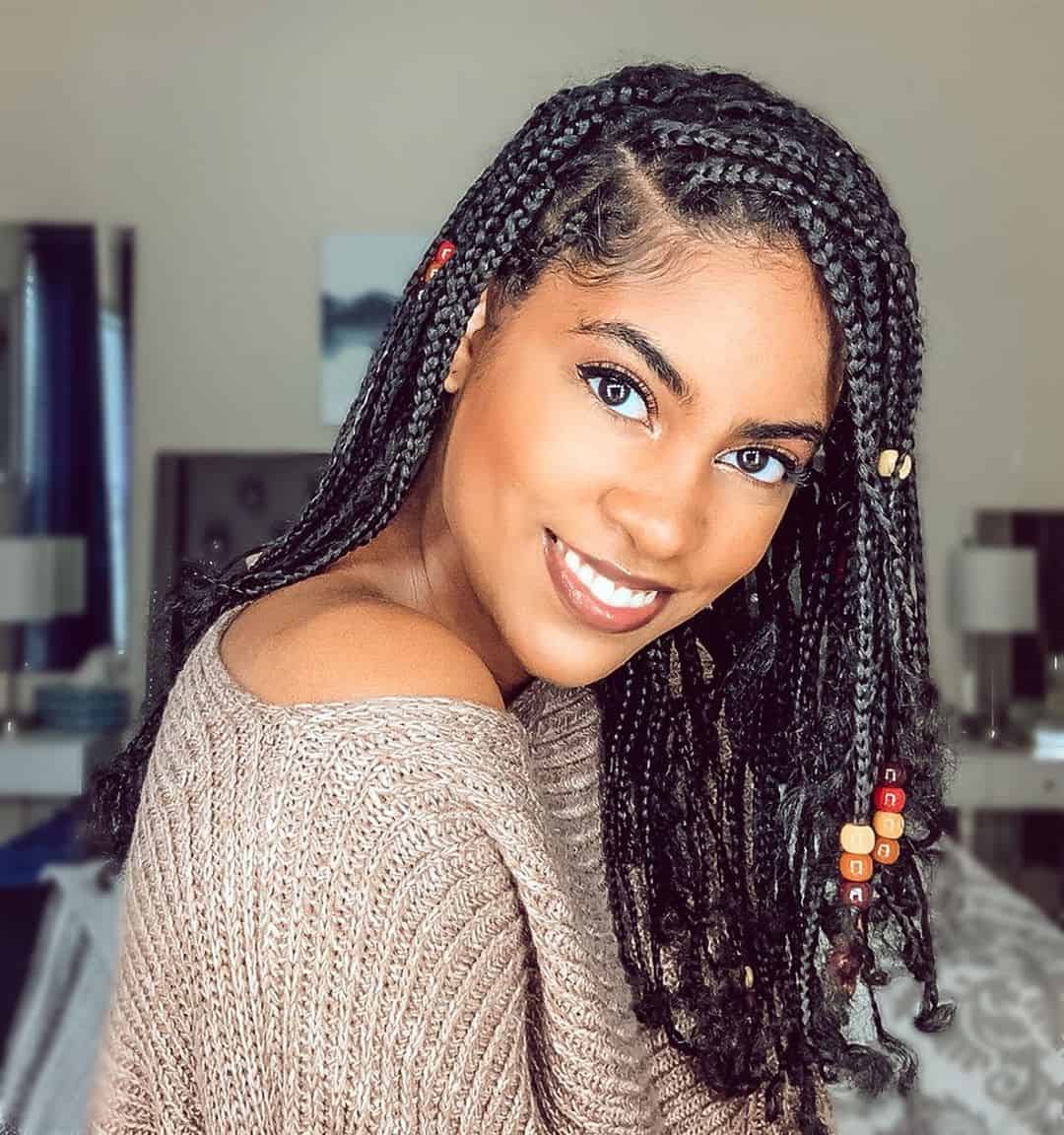 Loose is more recommended than tight braids, you can sleep in loose braids and not worry about your hair breaking.
17. Kinky Ponytail To Rock During Summer
Here is the perfect braid hairstyle for your kinky hair, it requires less fuss to make, and it's a low-maintenance hairstyle you can wear for a long time without worrying about having split ends.
18. Flat Twist To Look Glamorous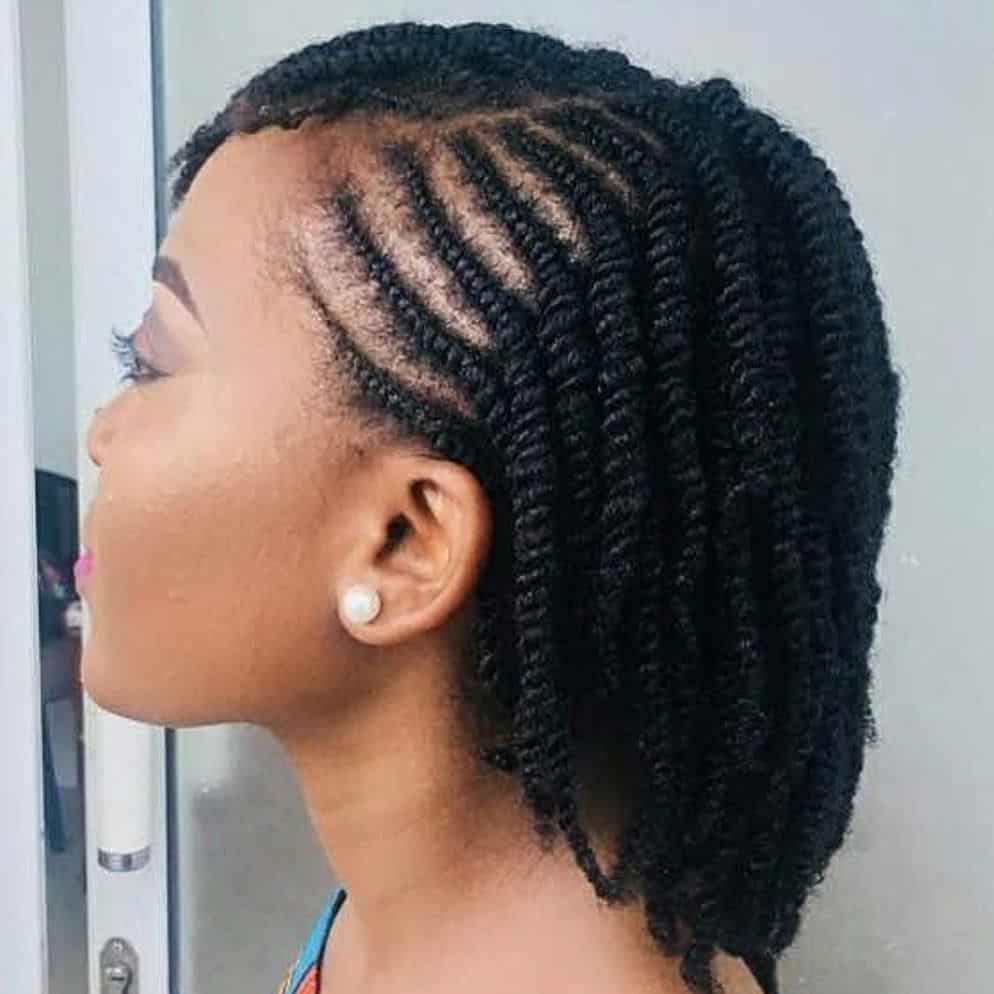 Flat twist needs no introduction, it is one of the most common braid hairstyles for natural hair, it is as old as natural hair itself and perfect for all hair types and lengths.
19. All Back Braid To Look Like The Chic You Are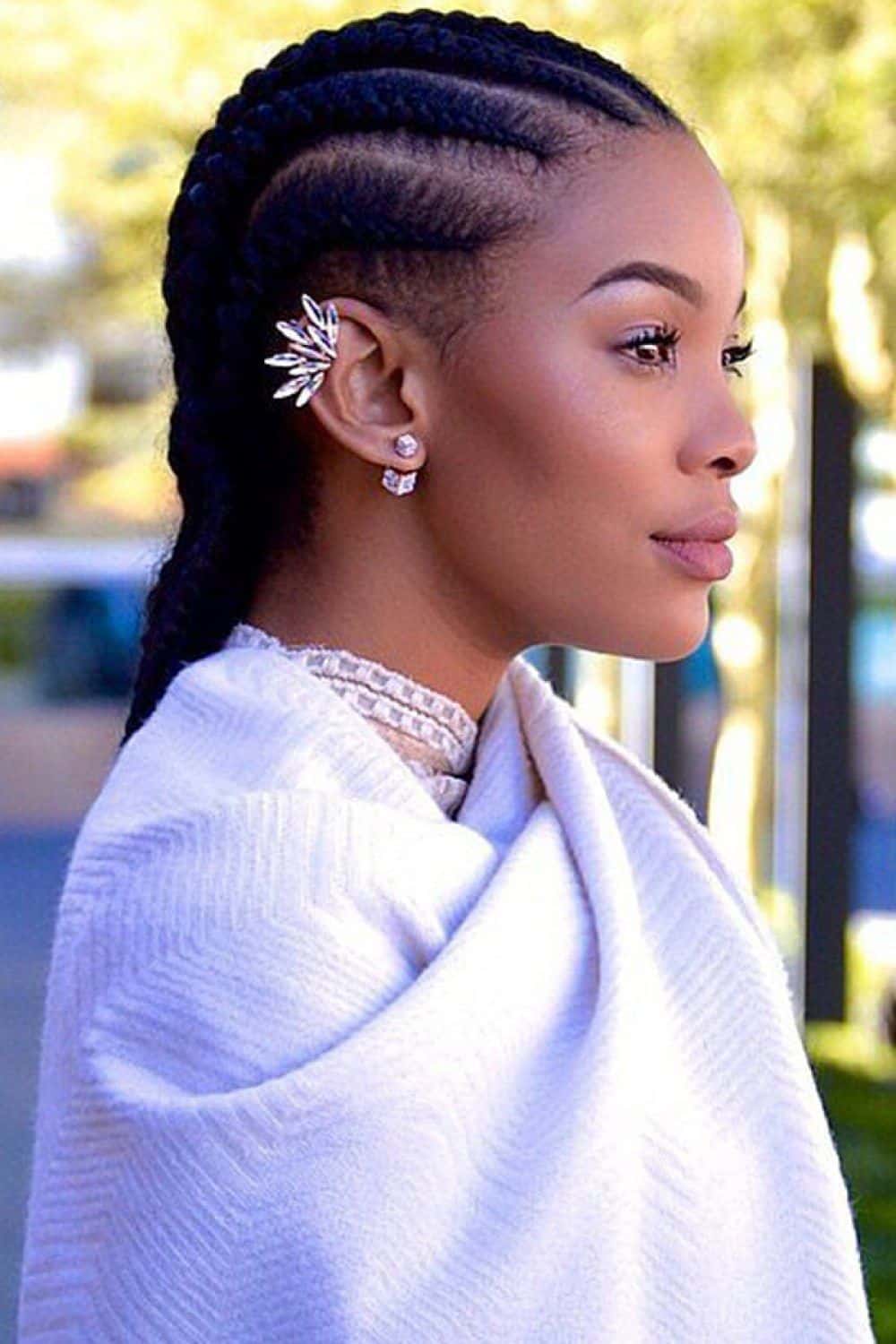 Looking chic requires the perfect braid hairstyle for your natural hair and what better braid than a back braid, this should not be done too tightly and if an extension can be avoided, that would be best.
20. Fishtail Braid To Go With A Gorgeous Smile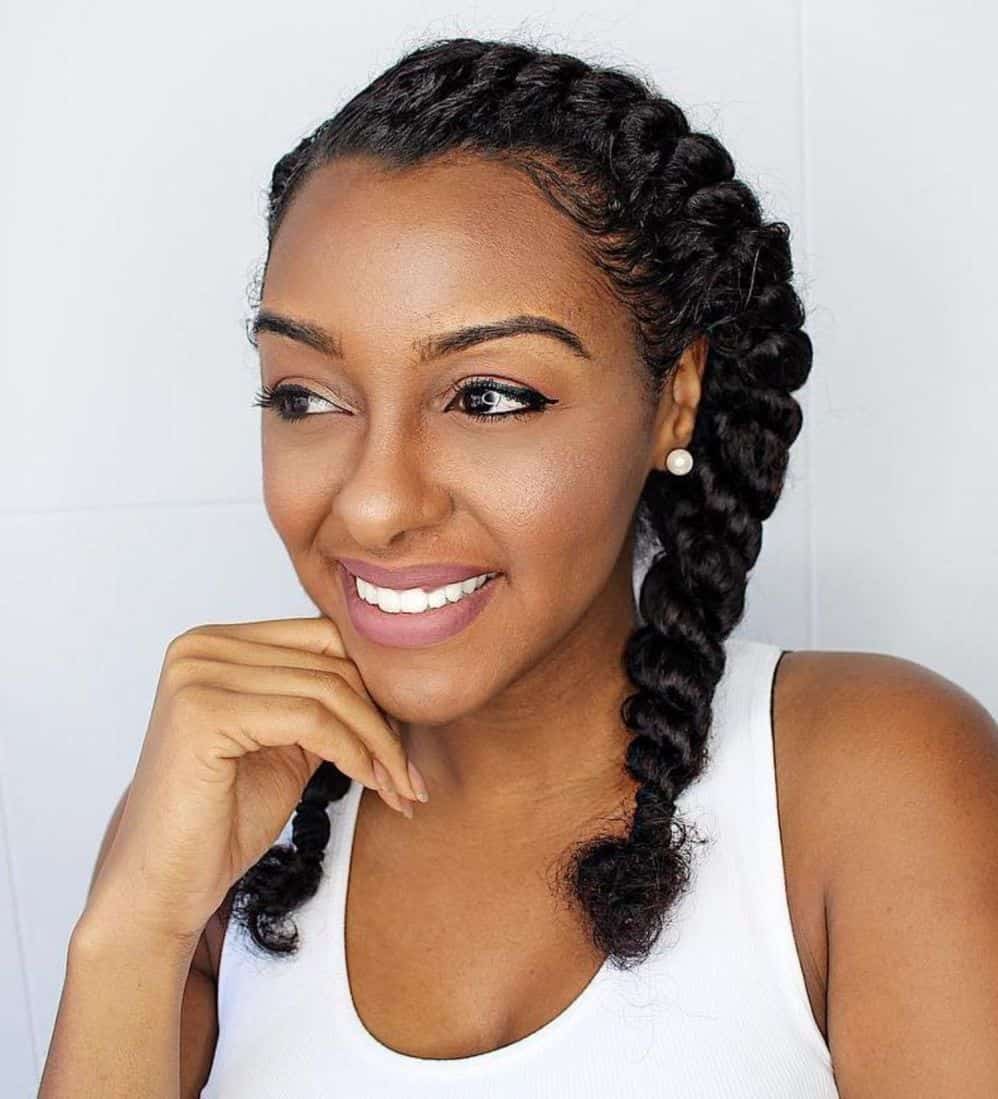 Fishtail braid can be done at home yourself, it is a simple braid for keeping you from getting in the way while you attend to things.
21. Mohawk Braid For Short Hair To Look Confident With Your Natural Hair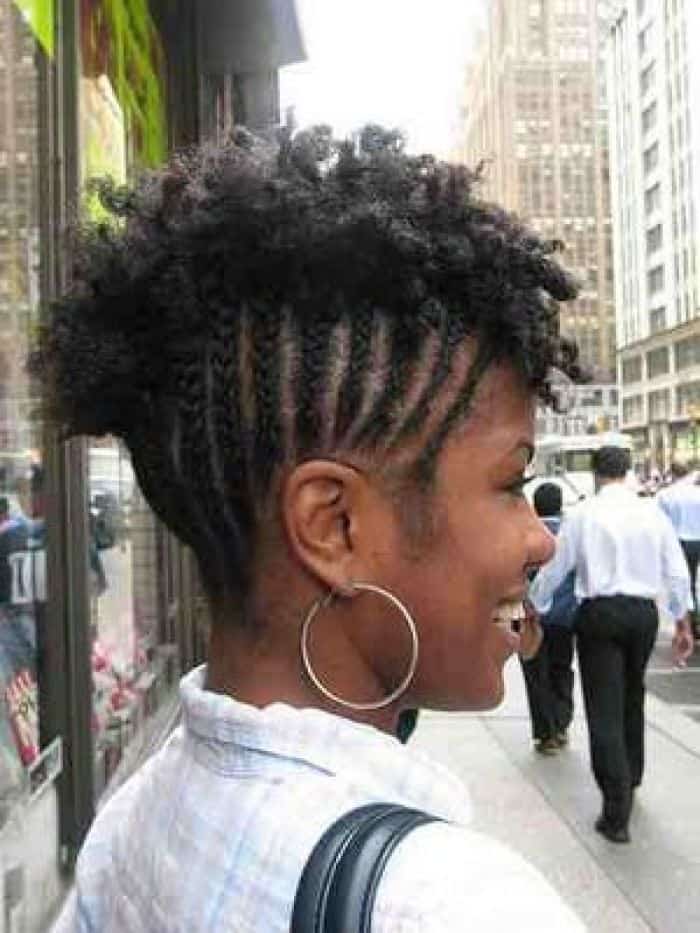 Mohawk braids are perfect for short hair, they are not too showy but fabulous for giving you a cool calm look, this hairstyle is the best if you want to keep your curls healthy and your hair away from your face.
---
Braided hairstyles are opted for to protect your curls from breakage, braids are woven into a series of curvy cornrows to achieve a modern and attractive protective style for your natural hair.
Do braids grow your hair?
Braids can assist as a protective hairstyle to help you retain the length of your hair, but they simply do not make hair grow, natural hair grows anyway whether you have braids done or not, you can only use braids as protective styling to prevent breakage.
Braiding your hair is also regarded as the easiest and one of the most effective hairstyles you can use to retain your hair length.
Is sleeping in braids bad for your hair?
Braiding is one of the best ways to keep your hair out of the way especially when you need to sleep however braids could cause your hair to break if it's pulled tightly, and you had to sleep with them.
If you can avoid sleeping with your braids on then it's advisable to do that or altogether avoid your braids being pulled too tightly to give your scalp space to breathe and retain moisture.
Read more on braids and hairstyles for natural hair: