Lemonade braids originated in 2016 and many people have different stories attached to their creations. One thing we do have to agree with though is that the hairstyle is quite iconic and gorgeous.
Beyoncé happens to be the iconic celebrity behind the creation of the Lemonade braid, the magnetic look was created for her visual album in 2016, and it was called 'Lemonade hence the name of the one-side braid.
We would have to say that the history of braids goes way back, it dates back to the African culture and Queen Bey has always worn braids even before her album, but this pattern is one we haven't exactly witnessed before.
Braids come in so many patterns and styling that can be quite confusing. But if you are looking to set trends with every hairstyle you make then you do have to keep up.
Lemonade braid might have been introduced in 2016, but its reign is not even close to being over. Hairstylists have found lots of creative ways to make it stand out, and we have compiled a list for you to choose your favorite from.
Lemonade Braids Styles For 2022
The lemonade braid hairstyle is a masterpiece, it has gone from being a one-side braid to something highly fancy and stylish. If you are familiar with only one way to rock lemonade braids then stick with us to discover 25 lemonade braids styles for 2022.
1. Large Lemonade Braids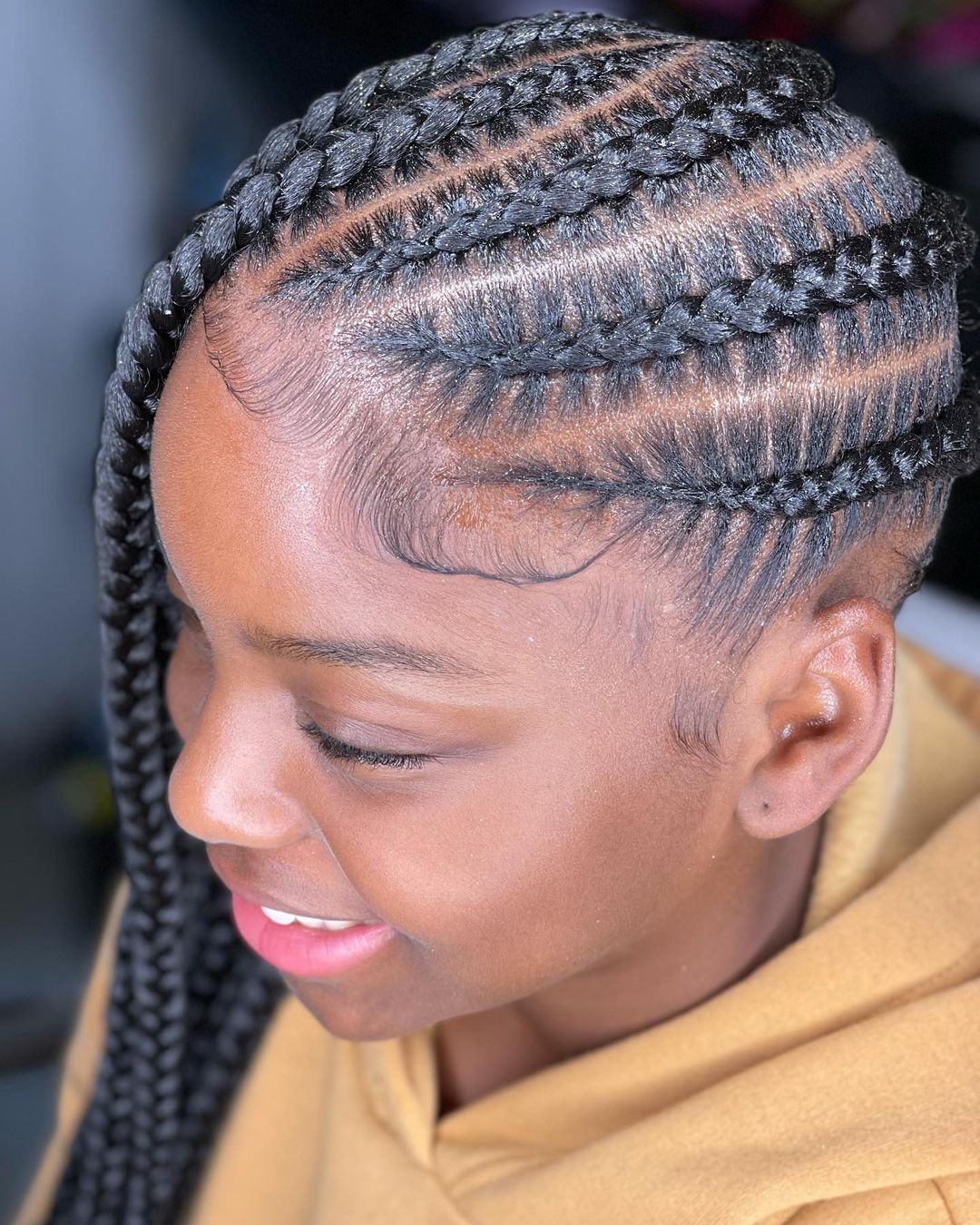 There are many advantages to having lemonade braid plaited as a protective hairstyle, especially the large ones. Although the large lemonade braids do not last as long as box braids, it is a great protective hairstyle and will keep your edges from getting damaged.
2. Creative Tribal Lemonade Braids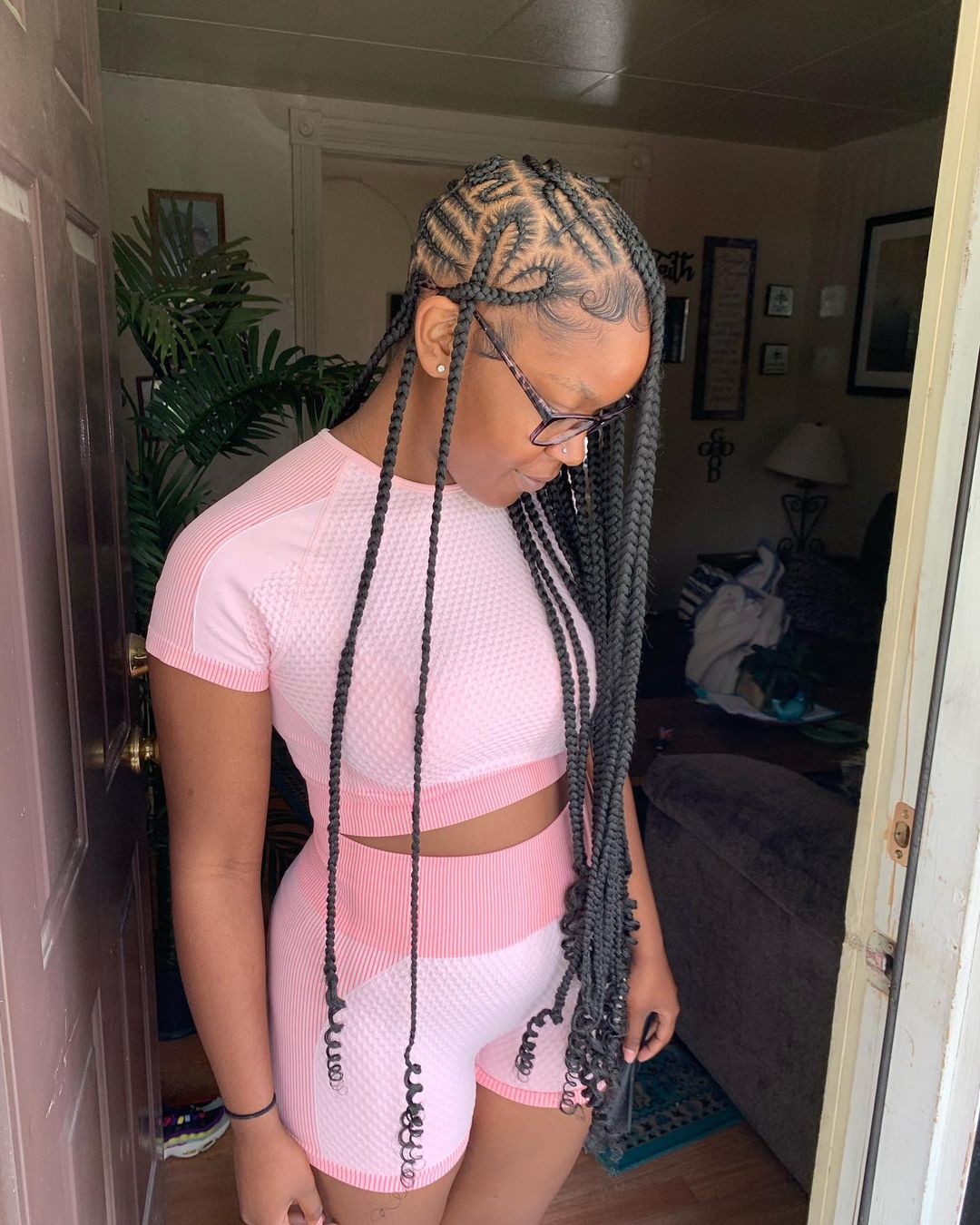 Many think you can't get creative with lemonade braid, but that is not the case. Here is one creative lemonade braid hairstyle that proves you can get creative with it. This is a cool choice of hairstyle, and it frames any face type perfectly.
3. Lemonade Braid With Blonde Color Accents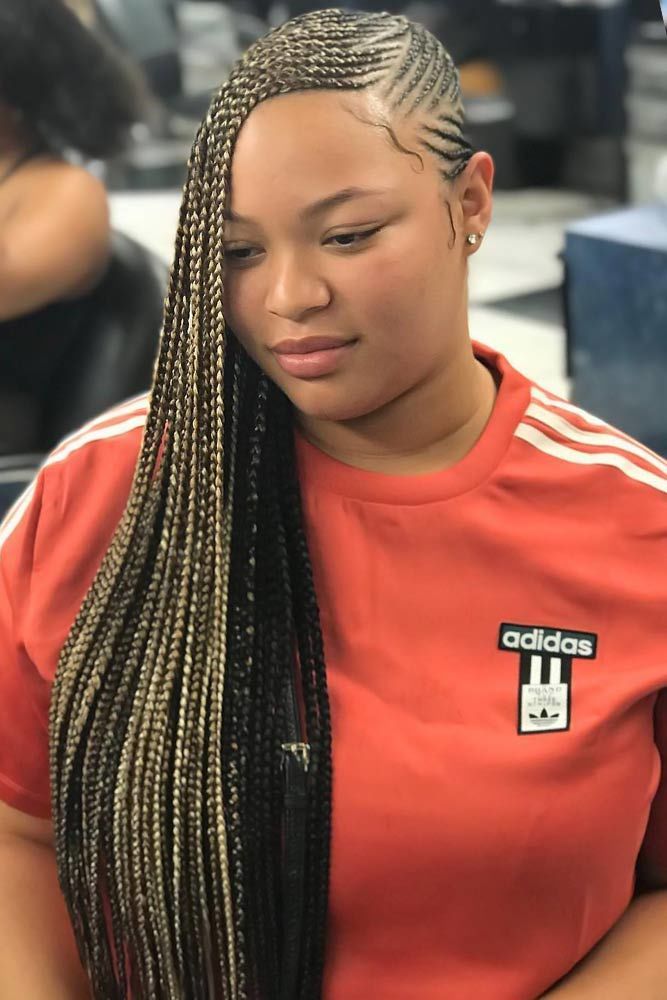 If you are ready to have lots of patience to get your lemonade braid done, here is one that should do that trick. This does take time, but it's worth all the effort put into it.
4. Lemonade Braid With Cuffs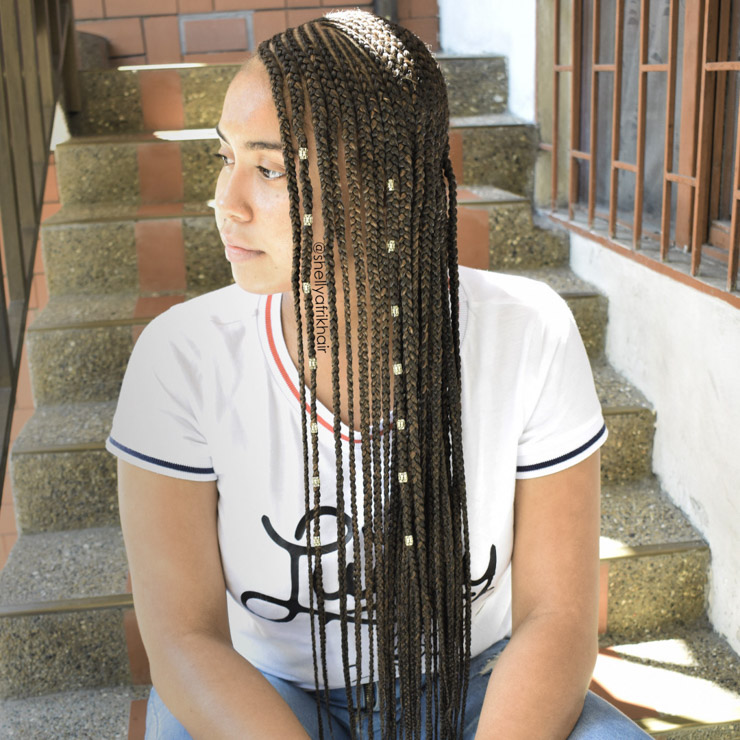 Just like you can style your box braid with accessories, so also you can do it with your box braids. Cuffs are not the only hair accessories that look good with lemonade braids, you can go with yarn or string too.
5. Bob Lemonade Braid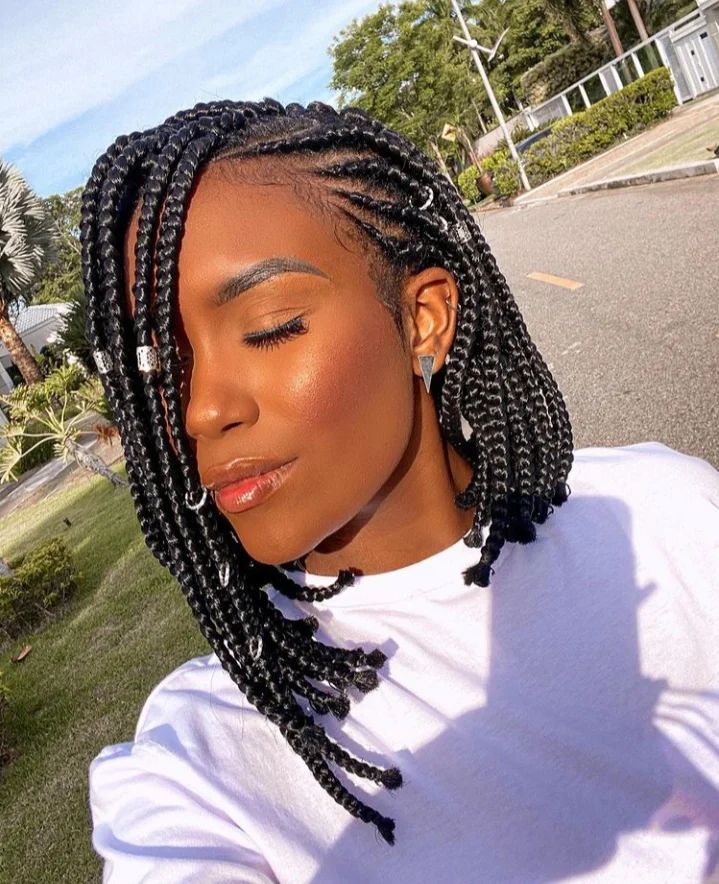 While we all love this side braid famously known as lemonade braid, we might still crave something different and short. This type of lemonade braid is commonly known as a feed-in braid, it serves as a protective hairstyle for those transitioning to natural hair.
6. Lemonade Ponytail With Pink Tint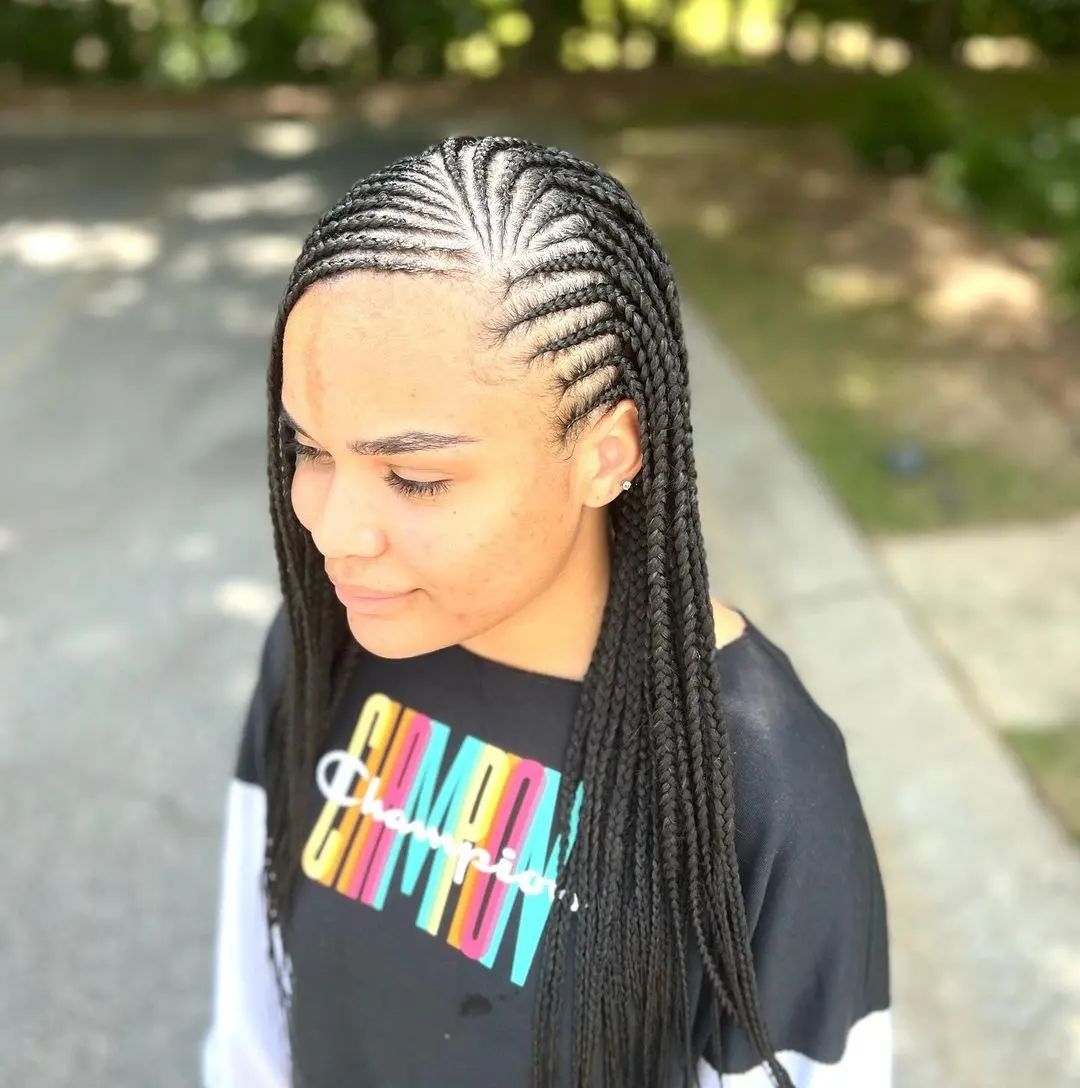 Two-layer braid is a common type of braid hairstyle just like the lemonade braid so instead of having the layer at the back, it can rather be styled to have the side lemonade braid, feed in cornrow, and box braids.
7. Trendy Lemonade Ponytail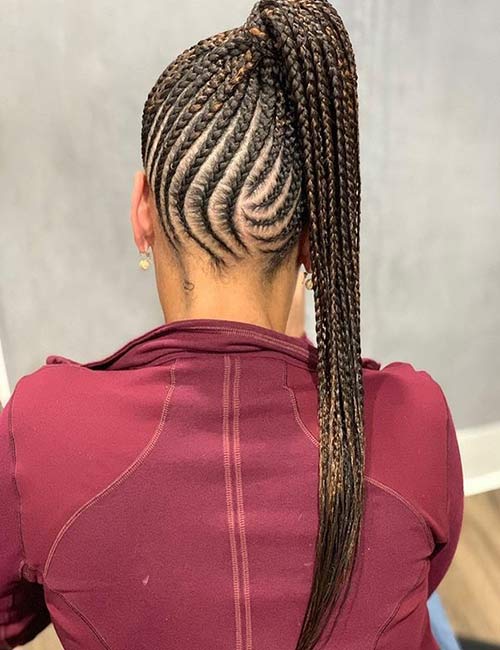 High ponytail has been around longer than lemonade braids however this does not stop hair stylists from figuring out ways to incorporate the two. This just means your high ponytail will be falling to the side which makes it even more classy.
8. Goddess Lemonade Braid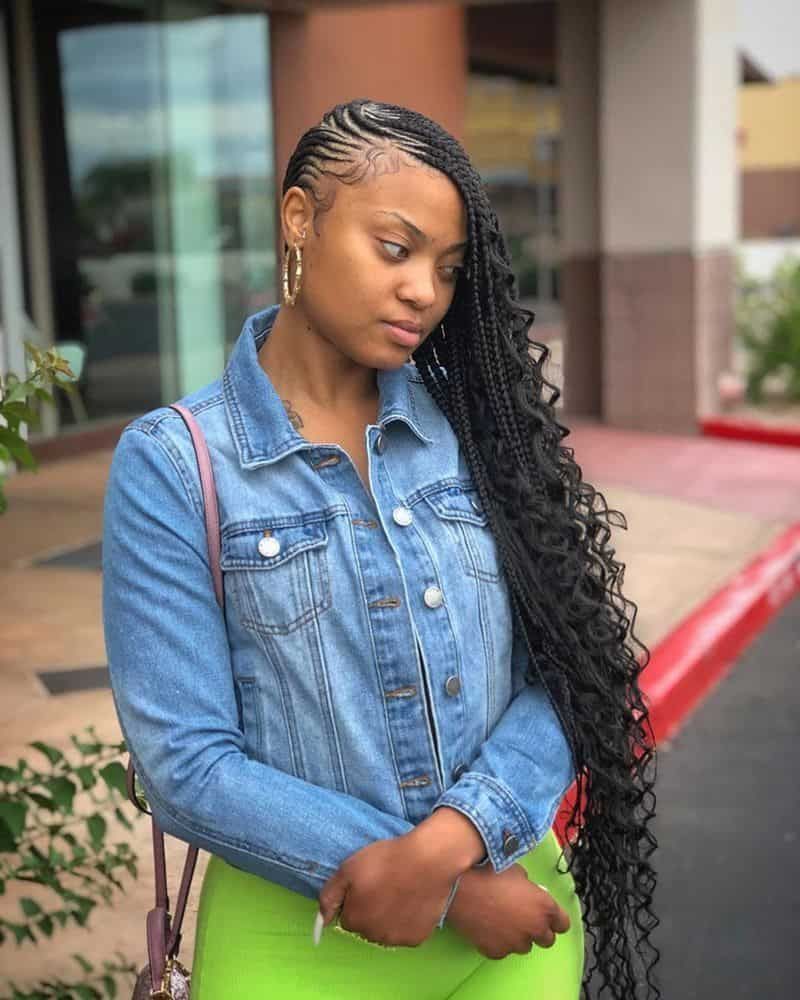 Rather than finish the ends of your box braids, make it big and then let it roll into curls.
9. Mohawk Lemonade Braid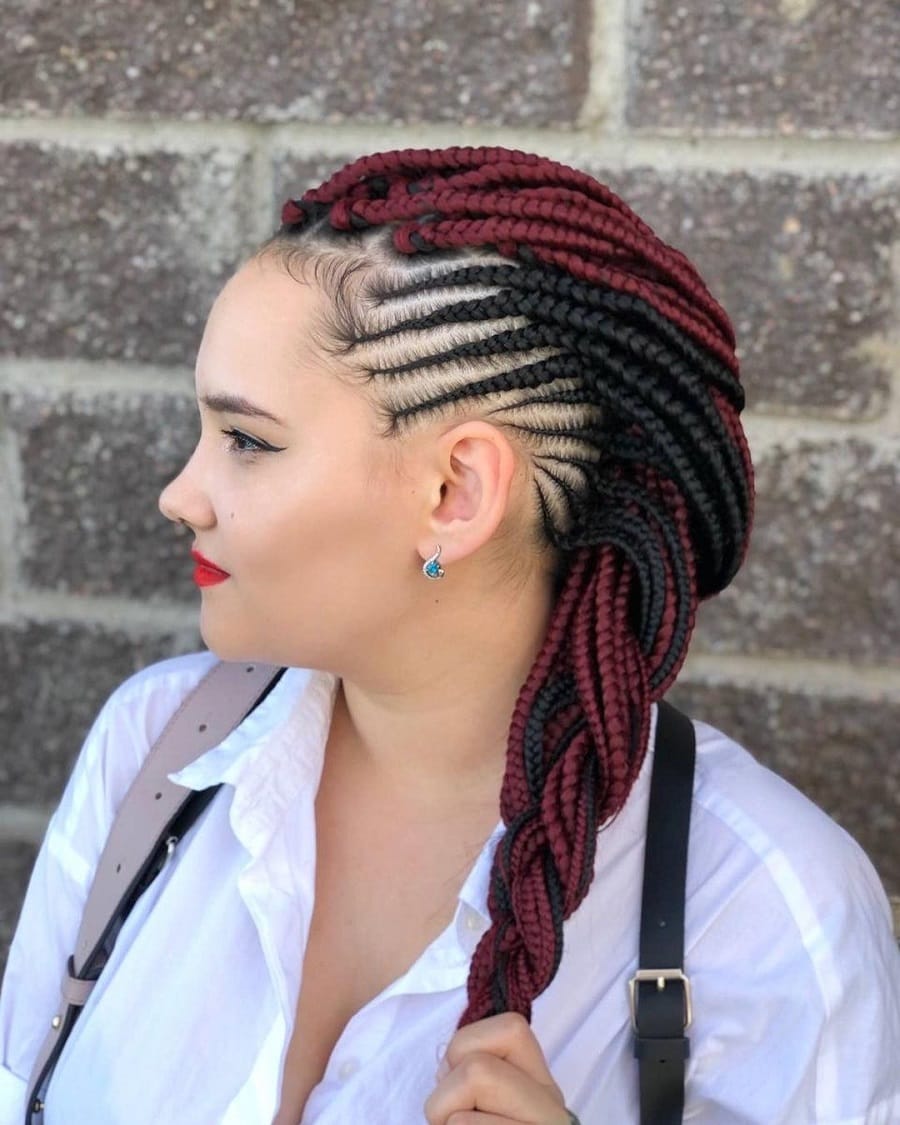 This is just the regular lemonade braid plaited into Mohawk style, so it shouldn't take much of your time. This is another great choice of hairstyle when you are looking to create a simple edgy look.
10. Bohemian Lemonade Hairstyle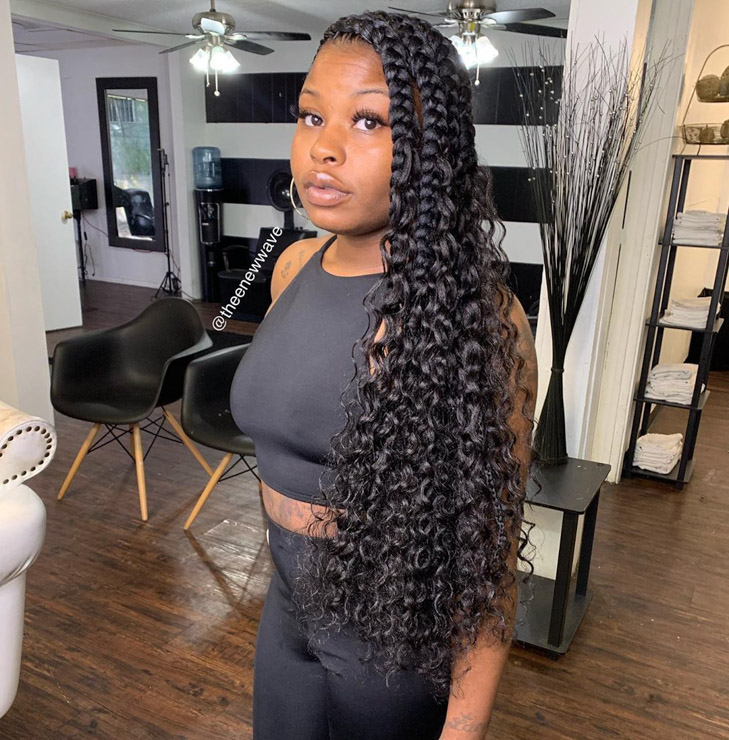 Bohemian lemonade braids are quite similar to that side braids with curls. The design is simple but also very elegant.
11. Swirl Lemonade Braids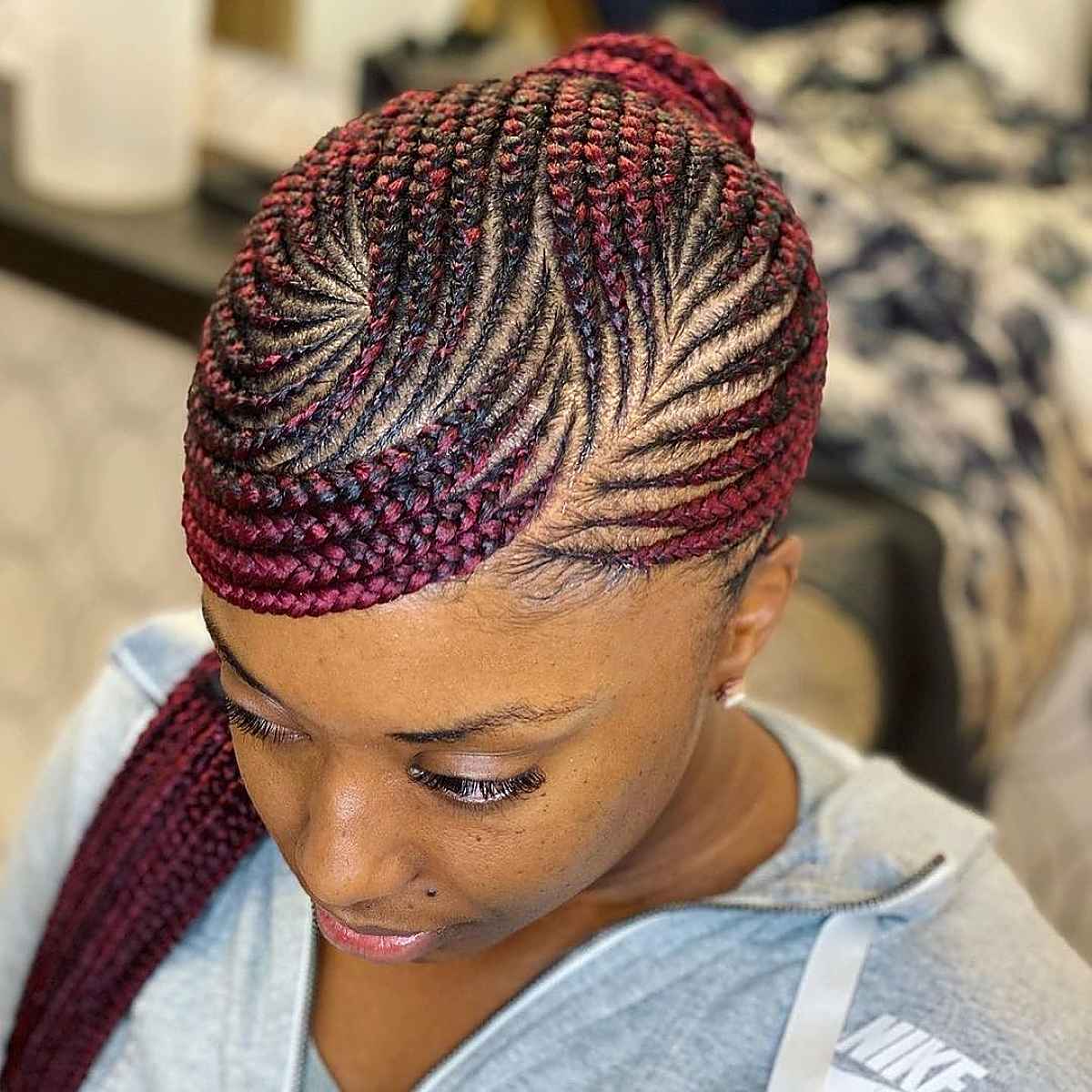 Swirl lemonade braids are just like your usual ponytail braid, but the bun is plaited low instead of high. This gives you a combination of modern and traditional looks, so you can't help but love it.
12. Creative Duo Lemonade Braid
It is believed that whoever invented the lemonade braid did an astonishing job and that can be easily agreed upon after looking at this duo lemonade hairstyle. It is chic and fun.
13. Beyonce Long Lemonade Braid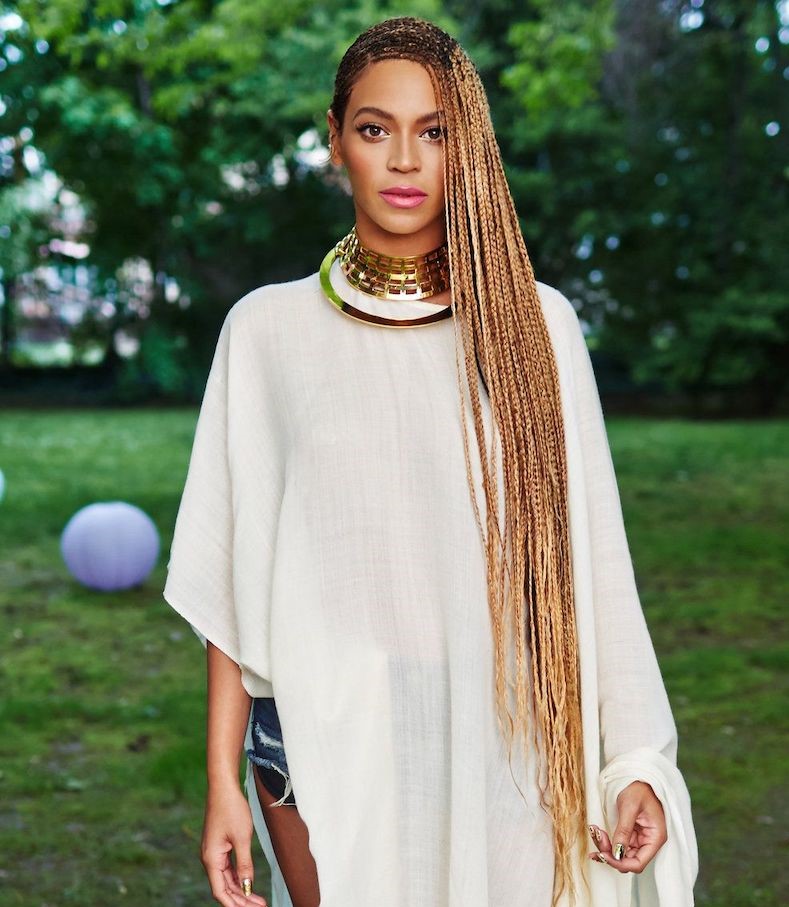 Let's start with Queen Bey's lemonade braid since it's the popular type of lemonade braid and is considered the first to be introduced. This remains one of the epic ways to do lemonade braid, you can have it styled to the side you think favors your face. The hairstyle is going to consume time-based on how small and long the length will be.
<
14. Medium Lemonade Braid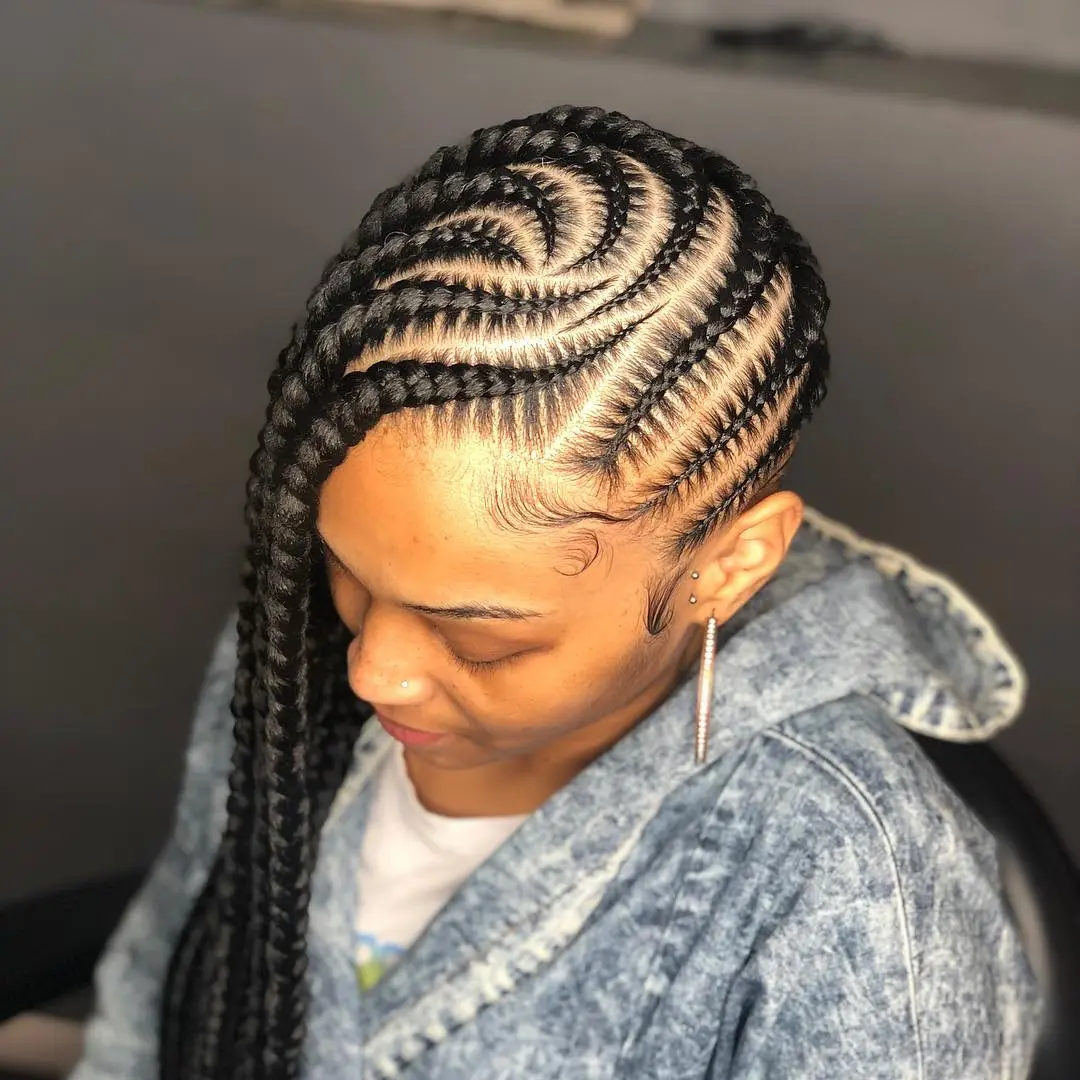 If you like your hairstyle simple and less time-consuming, here is the lemonade braid hairstyle we do recommend. This is practically similar to the braided hairstyle above, but this is more scanty and not as long as the one above however it is just as classy.
15. Pink Lemonade Braid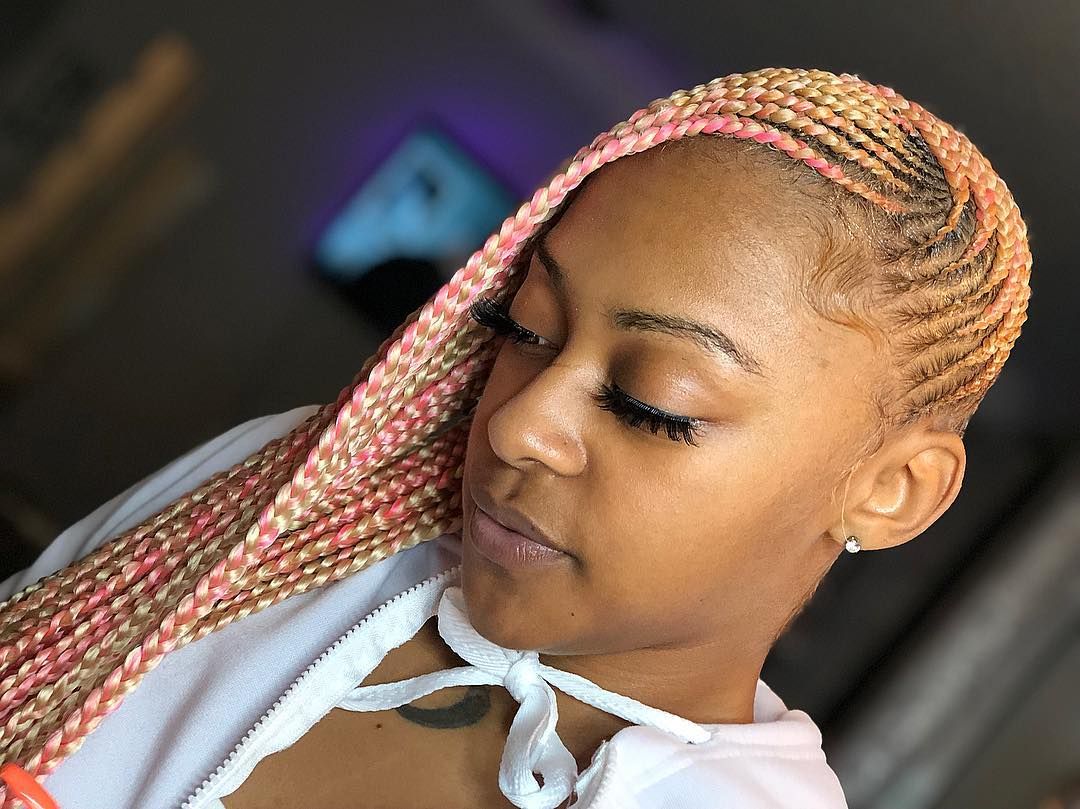 Here is another very easy lemonade braid you can rock, and the color happens to be most ladies' favorite. The pattern for this hairstyle is similar to the one often used for double-layer cornrows, and it's really beautiful, this should last for 3 or 4 weeks.
16. Stylish Lemonade Braid Hairstyle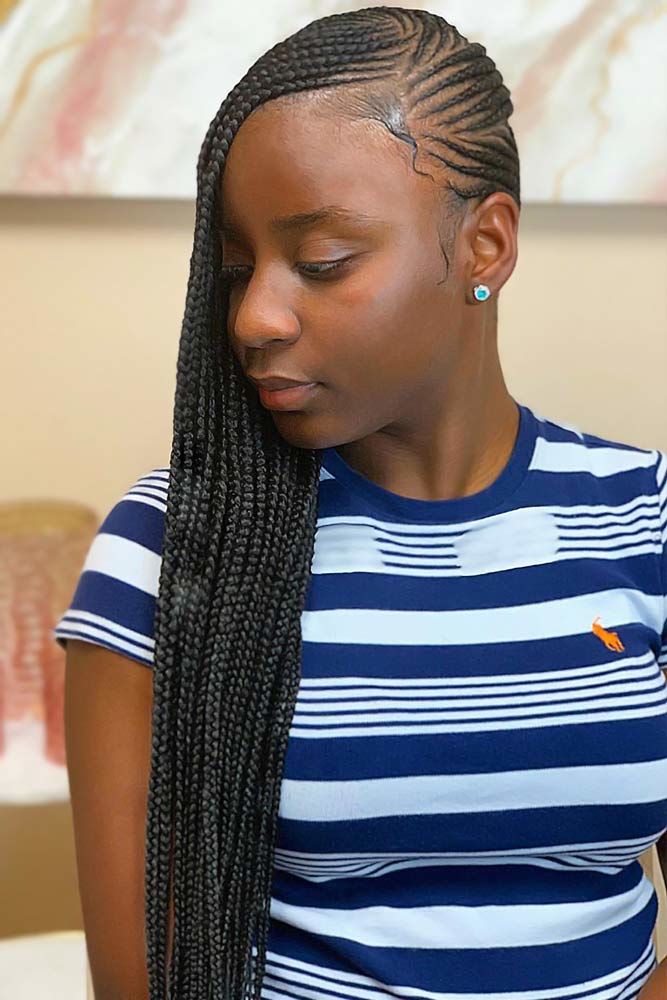 The pattern for this is even more stylish than the previous one. This is another lemonade braid hairstyle that shows it is not as boring hairstyle as we are meant to believe, the simple side cornrow design makes all the difference in this hairstyle.
17. Small Lemonade Braid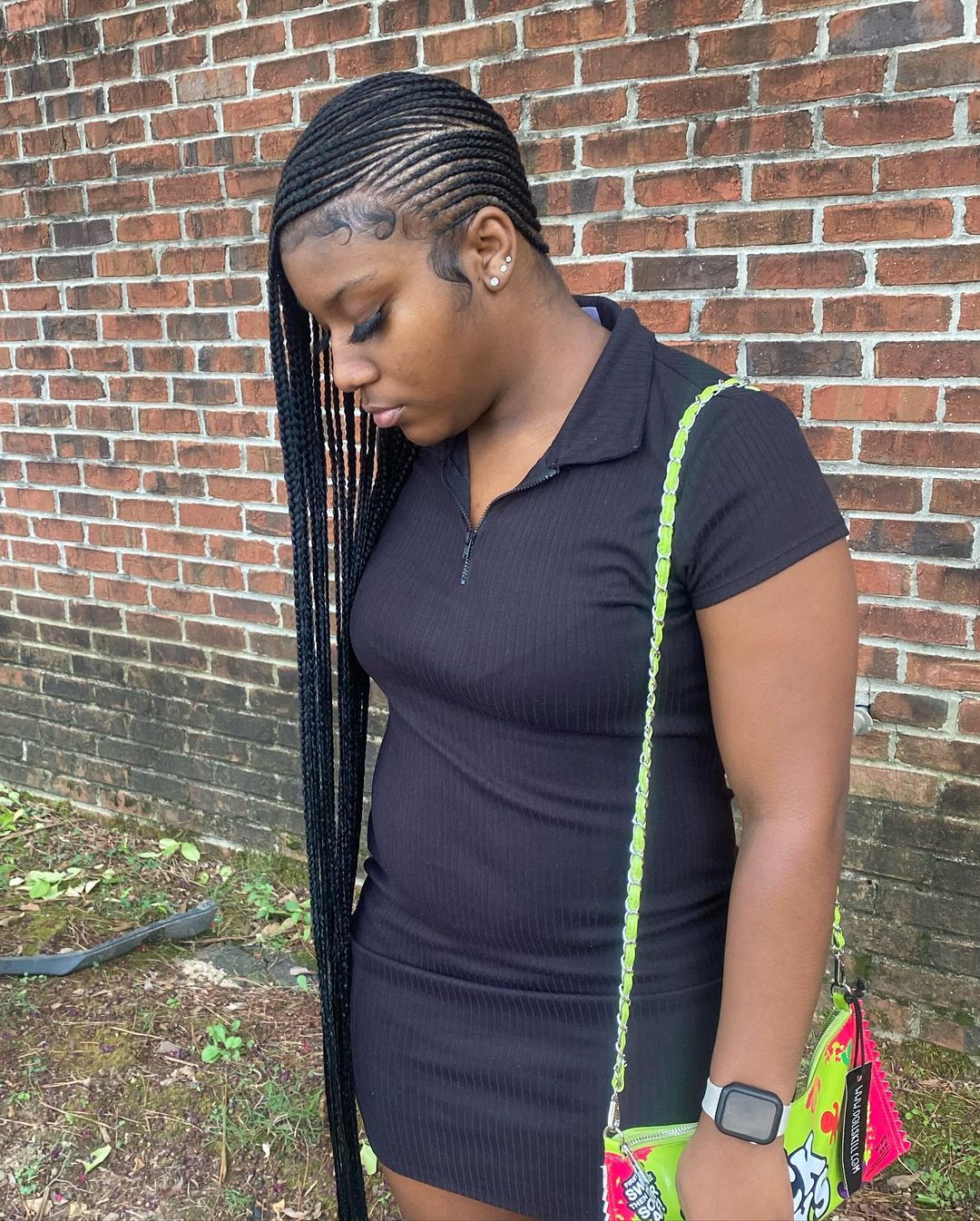 Not everyone loves time-consuming hairstyles but worth it just for their beauty of them right? However, there is one hairstyle that might be small but long, and it won't take as much time as expected. Small lemonade braids are all falling to the sides and since there is only straight cutting, it takes less time.
18. Lemonade Braid With Color Blend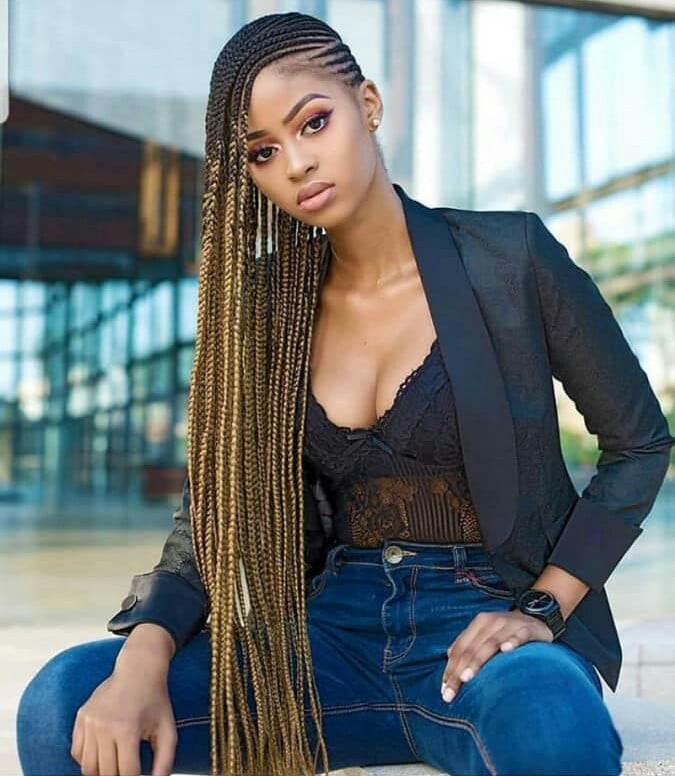 We have not given up on how gorgeous long lemonade braids can be and I, for one, love how it frames the face and look so chic! If you are not so into complete blonde colors, then you can use the extension used in making this.
19. Asymmetrical Lemonade Braid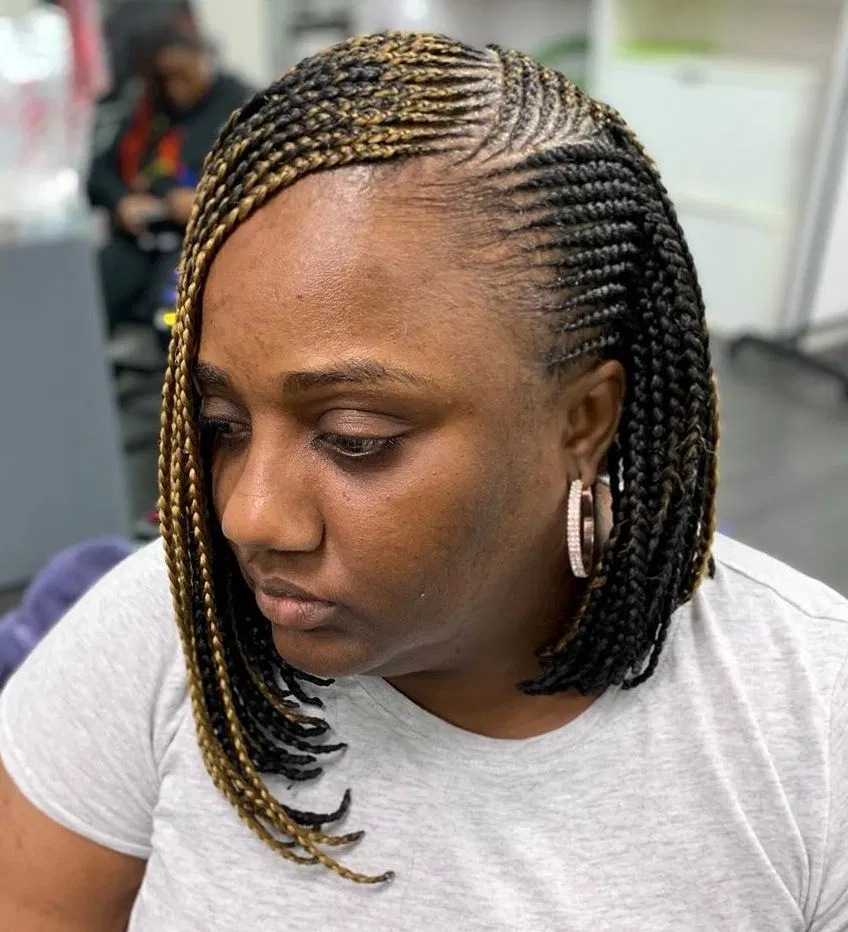 Do you know your lemonade doesn't have to be side parted always? This is called the Asymmetrical Lemonade Braid, and we have to say it's just as gorgeous you can go for a thick cornrow for the braided root, make it bob at the end and make it as long or as short as you want.
20. Lemonade Braids With Curls
You do not have to finish your lemonade hairstyle with a box braid or twist, you can simply curl the end as done above. This is quite elegant and perfect for being creative with your braided hair and this also means if your natural hair is curly then you do not have to add an extension.
21. Lemonade Braid With Purple Blonde Blend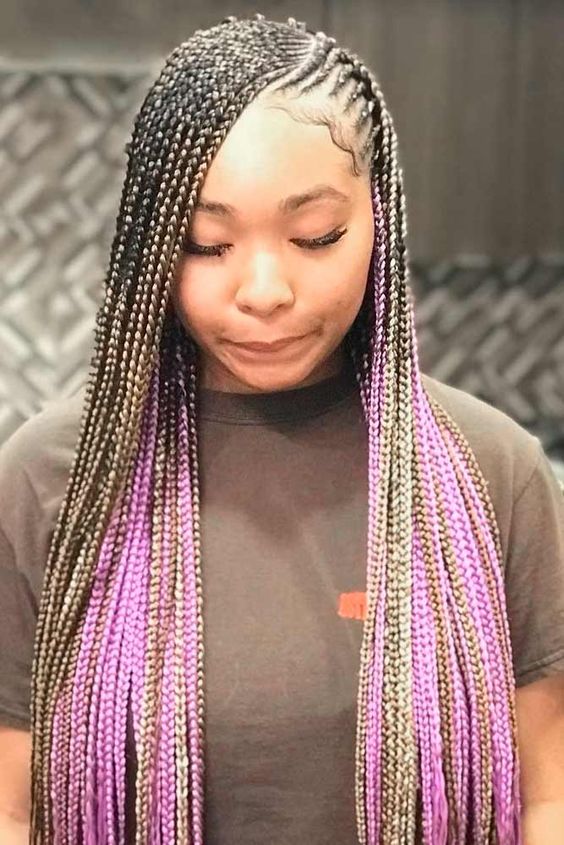 If you have never tried a blend of colors for your braid, the time to do that might be now. The color blend is not the only thing that makes this braid beautiful, the asymmetrical pattern is great as well. This hairstyle can be described as fashionable.
22. Tribal Lemonade Braid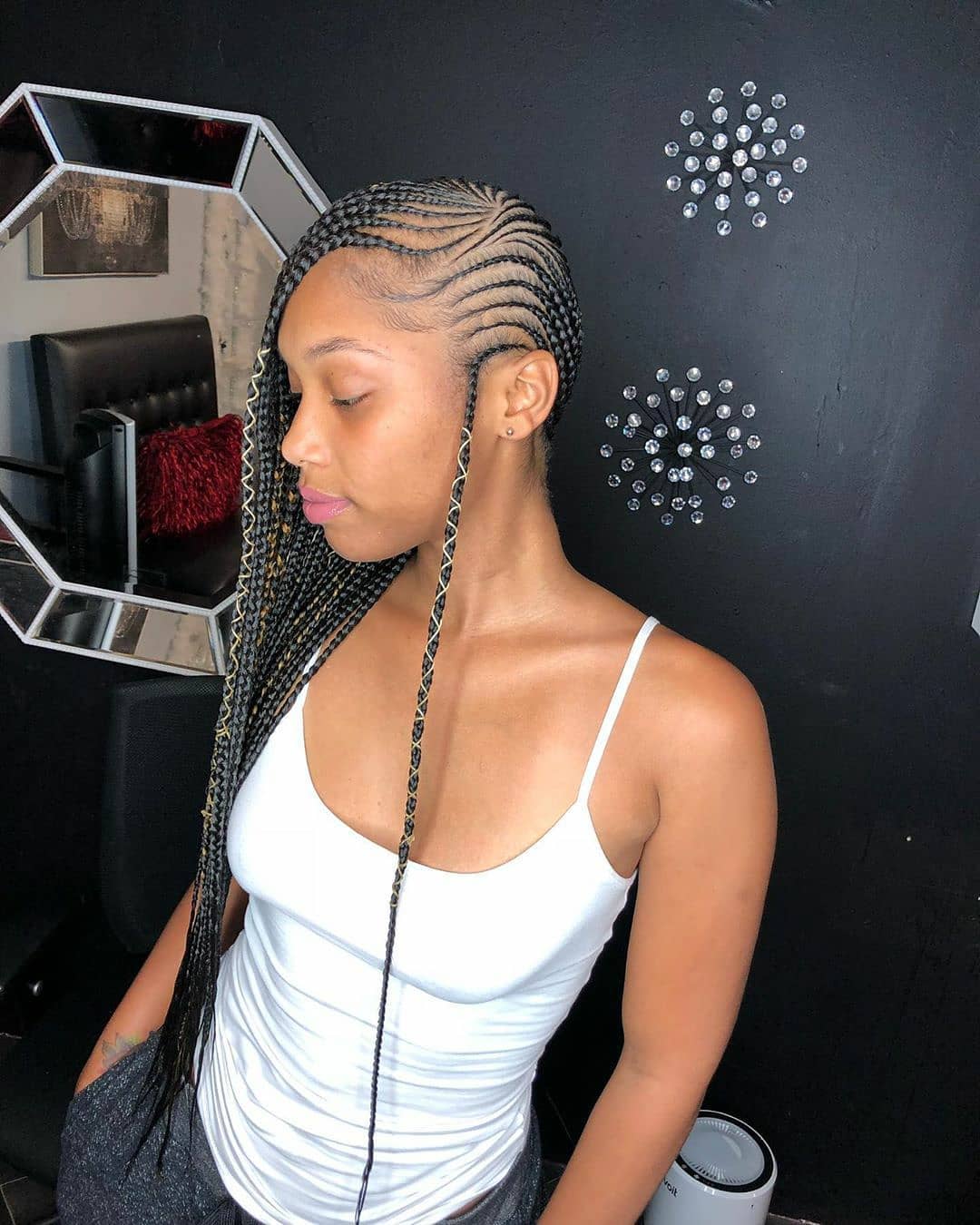 The Tribal Lemonade braid has been around for a while, and it's another hairstyle that is beautiful and worth being on your hairstyle archive. The tribal pattern just involves having two or three braids made on the other side of your lemonade braid. To make this more tribal and sophisticated, you can add some beads.
23. Lemonade Braids With Love Pattern Wrap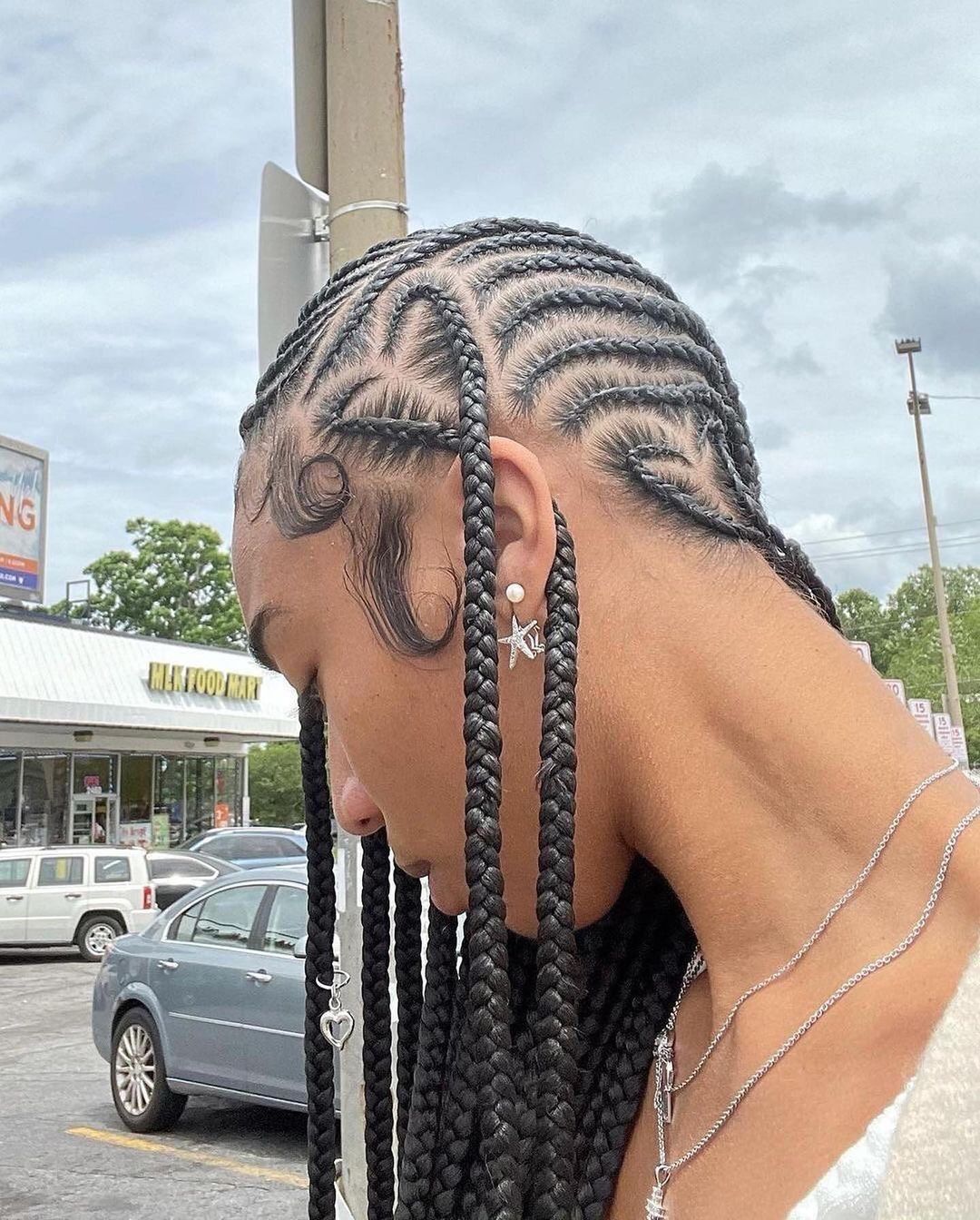 Elegant is the right word for describing this braid. This is one of the most popular protective hairstyles in 2022, it's quite simple and should keep your hair from damage for 3 or more weeks depending on maintenance. The side braids are called the wrap and the pattern can vary, the love is however very cute.
24. Ghana Weaving Lemonade Hairstyle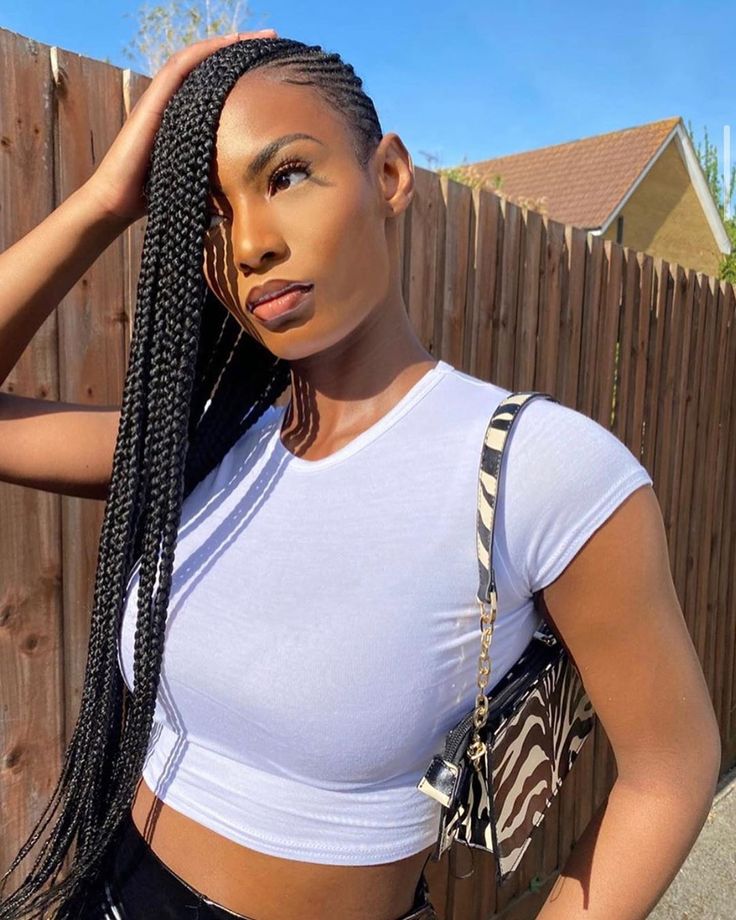 Ghana weaving hairstyles are considered to be the most popular type of braids and can be included in any other type of braids. The Ghana weaving is done using a feed-in braid and the above is the perfect example of that.
25. Brown Jumbo Lemonade Knotless Braid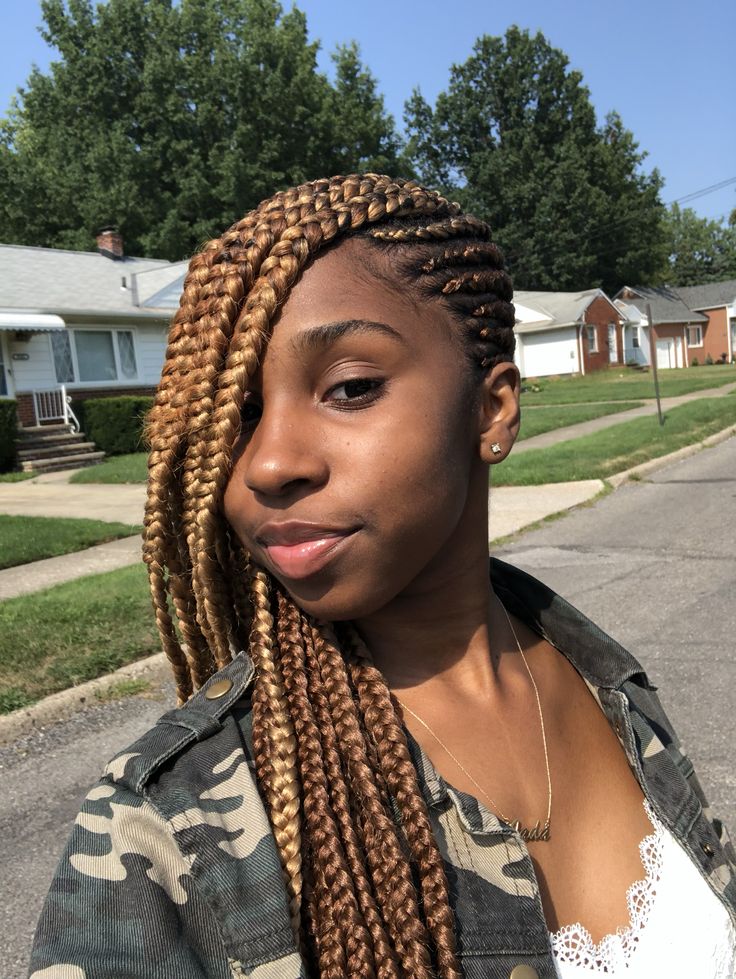 You can't go wrong with the brown extension, there is something fancy and cool about it. If you are worried you will get breakage from small lemonade braids then you can go for the knotless Jumbo braids, it's often big and not done close to your root to cause any damage.
Wrapping Up
Lemonade braids are the perfect alternative to regular box braids. Box braids are great protective hairstyles, but they can also be time-consuming which is often not the case with lemonade braids so if you are looking to protect your root but not spend much time at the salon, you should try any of the lemonade braids we have listed in this post.
Read more on braids: