Vitamin C can't be more popular in this world of ours where fruit juices are common and people can't even do without gulping a glass of them daily. You've heard that it's good for your body, boost the immune system and all. Yes, you heard right!
It's more beneficial for your skin and if you aren't aware, it's sweeping the skincare product industry like a tsunami because it's highly potent and results are everywhere on the net to buttress this.
The benefits of Vitamin C for the skin are quite substantial. From combating skin aging, improving the quality of your skin to reducing skin tans, Vitamin C for skincare is the latest sensation ravaging the skincare industry across various climes of the world.
Before we go into the benefits of vitamin C for the skin, there is something you should know about vitamin C and its products for skincare. There is the Vitamin C moisturizer and Vitamin C Serum. Both are super fantastic but aren't the same and shouldn't be misconstrued.
The Vitamin C moisturizer offered by most skincare brands is majorly for facial beauty. These moisturizers hydrate the skin when applied and they are potent enough to freshen the outer layers of your skin known as epidermis and as well improve its appearance.
The serums, on the other hand, are hyperactive enough to penetrate beyond the outer layers of your skin to shield the skin from free radicals and nullify any skin aging tendencies developing beneath. The serums have more functional ingredients and are more active.
You should look out for them whenever you want to use Vitamin C for skin care purposes. Some skin care brands offer both and you can get lucky.
9 Benefits of Vitamin C for Skincare
With that in mind, let's get down to the meat of the subject. Here are some of the most notable vitamin c benefits for skin care.
1. Shields the Skin from Sunny Hazards
When your skin is exposed to ultraviolet rays from the sun, it can accelerate the formation of free radicals. These free radicals will wander about in your skin looking for electrons to bond with, if this is successful, it can lead to skin aging, skin burn and other forms of skin damages.
But since the Vitamin C is an antioxidant, it supplies an electron to the free radicals and then they stop wandering about because they have been neutralized.
2. Stimulates the Production of Collagen
This is the best benefit of Vitamin C for skin care. Collagen is the primal source of proteins to the skin. It is synthesized naturally in the body and keeps the skin glowing and fresh.
A fibroblast is a major cell that manufactures collagen and it can be stimulated to produce more as you age so you don't get to have wrinkled skin. As you age, your fibroblast produces less of collagens and that causes your skin to age drastically. With vitamin c as your skincare best choice, this can ultimately be avoided.
3. Prevents the Formation of Stretch Marks
Since Vitamin C triggers the production of more collagens to keep your skin young and healthy, this, in turn, helps your skin to sustain flexibility and when you gain weight or go pregnant, stretch marks can be avoided because the collagen is produced in the middle layers of the skin.
If the addition of weight strains your skin so much, the skin will react by forming scars on the outer layer which you will see as stretch marks. The flexibility that the collagen affords prevents this from happening.
4. Delays the Aging Process of the Skin
Free radicals can cause the skin to age -as you've learned in the first benefit when the skin is exposed to UV rays from the sun. But beyond that, emotional stress and pollution can facilitate the aging process of the skin because they generate free radicals that belong to a group called Reactive Oxygen Species (ROS).
These ROS can affect different cells in the body including the skin cells causing wrinkles and subsequent aging. But with Vitamin C as your skincare ultimate choice, the antioxidants reduce the effect of the ROS.
<
5. Hydrates and Refreshes Dry Skin Layers
Daily intake of vitamin C has been proven to improve the quality of the skin tremendously.
Applying the serums or moisturizers are proven ways in which Vitamin C can freshen those dry skins of yours and make them radiate like never before. Hydration of the skin enables it to retain moisture and appear finer.
6. Eliminates Brown Spots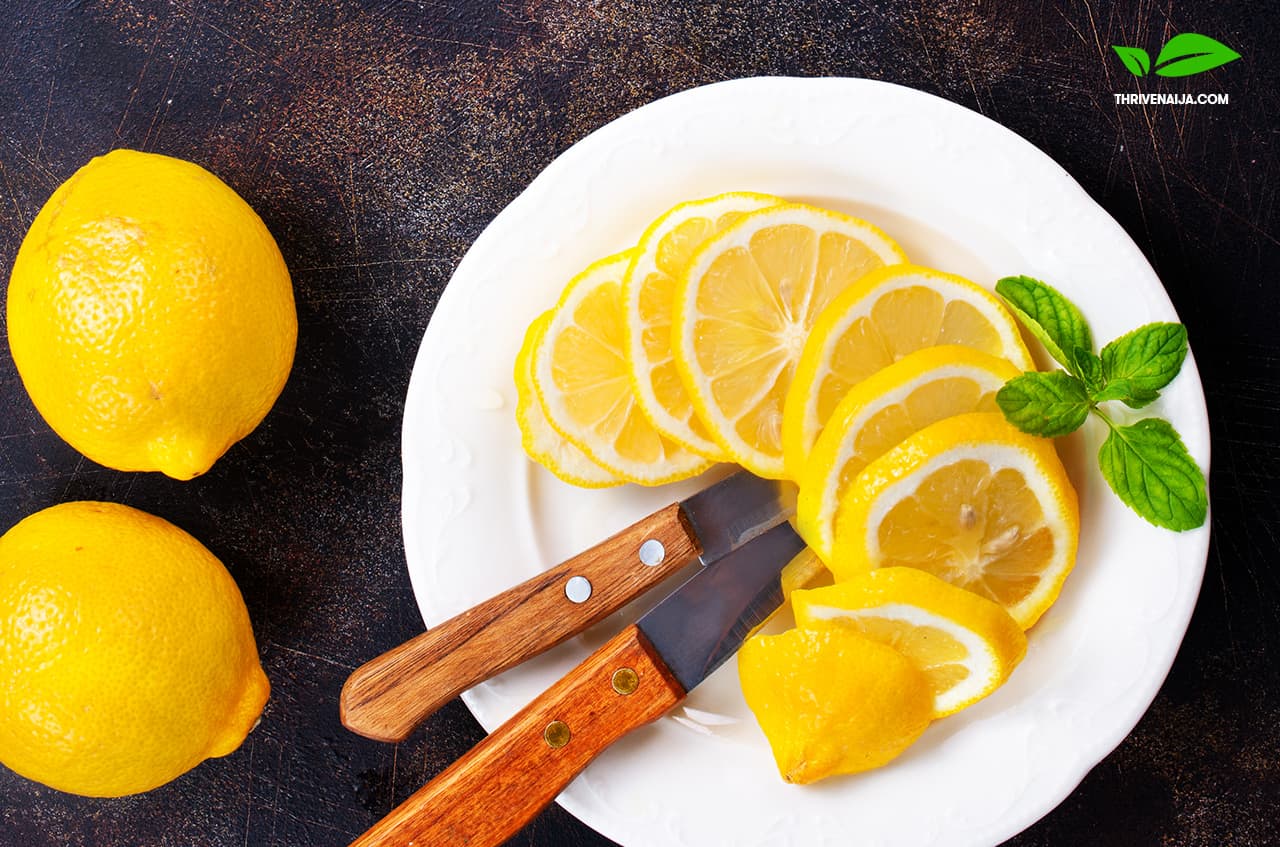 Perhaps those concerned about the dark brown spots on their skin need to consider this benefit of Vitamin C for skincare. Vitamin C can cause these brown spots to fade away by cutting down on the production of the melanin pigment.
When it interrupts further production of melanin pigment, the skin color changes for the better. Vitamin C serums are very active in this role. They lighten the complexion of the brown spots which is as a result of over pigmentation.
7. Facilitates Skin Repair
Skin damages in the form of sunburn due to prolonged exposure of the skin to ultraviolet rays from the sun can take a while to heal.
With the Vitamin C serum, the healing process is accelerated and you can make it a culture of applying the serums to prevent the sunburns and tans from happening in the first place.
8. Perfect Cure for Acne and Pimples
Acne and pimples are common facial skin challenges around the world. The benefits of Vitamin C for skin would be incomplete if it doesn't address this common challenge.
Vitamin C covers up the space created by acne scars by stimulating the production of collagen which evens out pimples equally. The reduction of melanin production also helps even out the wrongly colored areas of your face.
9. Reduces Inflammation
If you have a skin that gets cranky a lot and reacts to everything hurled at it, then inflammations are a common experience for you. This can cause your skin to go itchy, sore and swollen.
The anti-inflammatory properties of Vitamin C serum can limit these skin inconveniences. Inflammation of the skin can because by Reactive Nitrogen Species (RNS) but they are destroyed by the antioxidants present in Vitamin C.
What Is The Best Vitamin C Serum For Skincare in 2019?
Vitamin C is an excellent skin antioxidant that stimulates the production of collagen which is vital in reducing signs of aging by repairing damaged skin tissues. Incorporating vitamin C in your daily skin care routine will result in a firmer and bright looking skin.
The reality of the matter is that there are several vitamin C brands in the market. Finding the right one for you may be a little confusing. Here are our top 5 best vitamin C serums to buy:
1. Sunday Riley C.E.O Rapid flash brightening serum
You will fall in love with Sunday Riley's brightening serum. The serum contains 15% tetrahexyldecyl ascorbate that brightens dark marks to give you a fair and radiant complexion. It also contains glycolic acid that exfoliates your skin and prevents dead skin from building up.
The serum is light on your skin and smells good. Continued use of this Sunday Rileys' brightening serum will slow down the skin aging process. This is undoubtedly one of the best vitamin C serums in the market today for a pocket-friendly price.
2. SkinCeuticals C E Ferulic (Anti-aging Vitamin C and E Serum Repairs and Protects Skin From Sun Damage)
This is the serum for you if you are not on a tight budget. Even though it is on the pricier side, we love that contains 15% ascorbic acid that is an all-time powerful antioxidant. The serum is also rich in vitamin E and ferulic acid that helps add a glow to your skin while eliminating any signs of aging.
Ferulic acid is one of the best ingredients that brighten the skin in no time. Additionally, it is a potent antioxidant that contains impressive anti-aging properties. Have your skin thank you by sparing a dime for this powerful vitamin C serum.
3. Mad Hippie Vitamin C Serum

Mad Hippie Vitamin C is a pocket –friendly serum that will revive your glow fast. The serum contains 10% sodium ascorbyl phosphate that is combined with vitamin E to give you that even tone that you have always desired. The formula also works to smoothen out wrinkles and fine lines.
We love the fact that Mad Hippie vitamin C is long lasting and will give you results in a few days of use.
4. Dr. Dennis C+ Collagen
Dr. Dennis's vitamin C serum is a double action formula that helps brighten and build collagen of your skin in no time. The 3-O Ethyl Ascorbic Acid works in both water and oil phases of your skin to bring out the radiance in your skin.
The serum also contains a unique powerful action that helps increase repair and collagen forming process so that your skin remains bright and good looking.
5. PHYTO-C Skincare Supreme serum
Phyto- C serum contains the highest concentration of vitamin C that along with vitamin E helps rejuvenates your skin fast. The bioflavonoids contained in the serum will generously give your skin synergistic antioxidant benefits it yearns for.
The collagen benefits of this serum include:
Timely healing of scars
Healing of stretch marks
Firmer skin.
Phyto- C serum does not contain any water thus making it more stable and long – lasting on your skin.
---
To get the value for your hard-earned money, look for a formula that contains sodium ascorbyl phosphate, ascorbic acid, and ascorbic phosphate. Any serum with a good concentration of these ingredients will definitely do the job.
Leave a comment below to tell us what you think. If you're actively shopping for Vitamin C serum then these two have over 1k positive reviews on Amazon, they're selling fast.