21. Fulani Braid With Colors And Beads
We did agree that African braids are not to be easily ignored as they are too gorgeous, above is one gorgeous braid you want to have added to your must-do braids for 2019 and 2020, this has always been in trend and will continue to be.
22. Pink Black Braid
Time to add some color and fun to your braid this coming holiday, something completely different from your usual boring braids.
23. Short Box Braid With Curls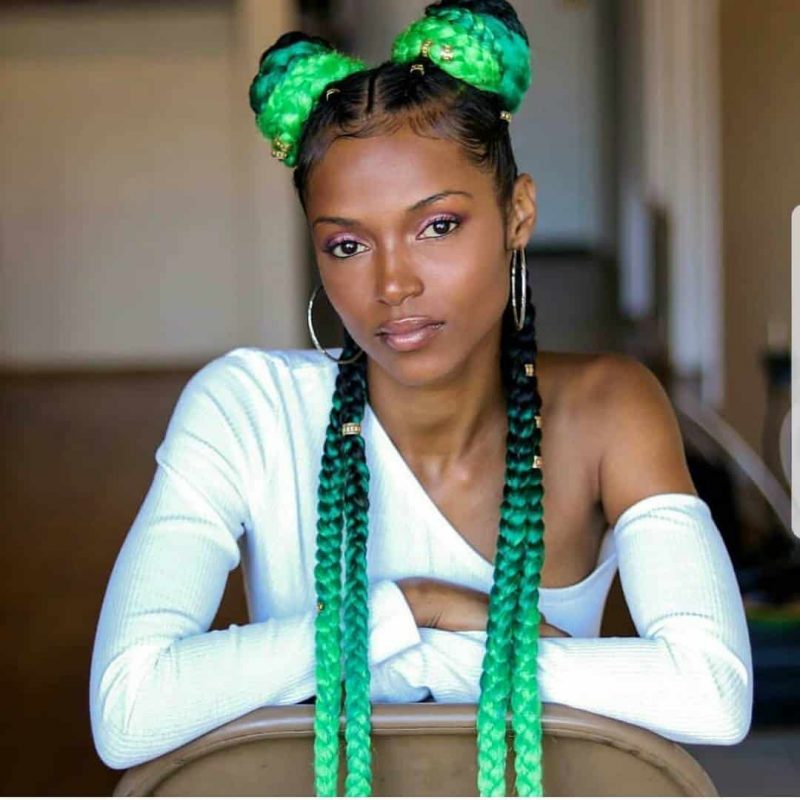 African braids are not all about being large and tiny, it can be simple and really colorful.
24. Patterned Braid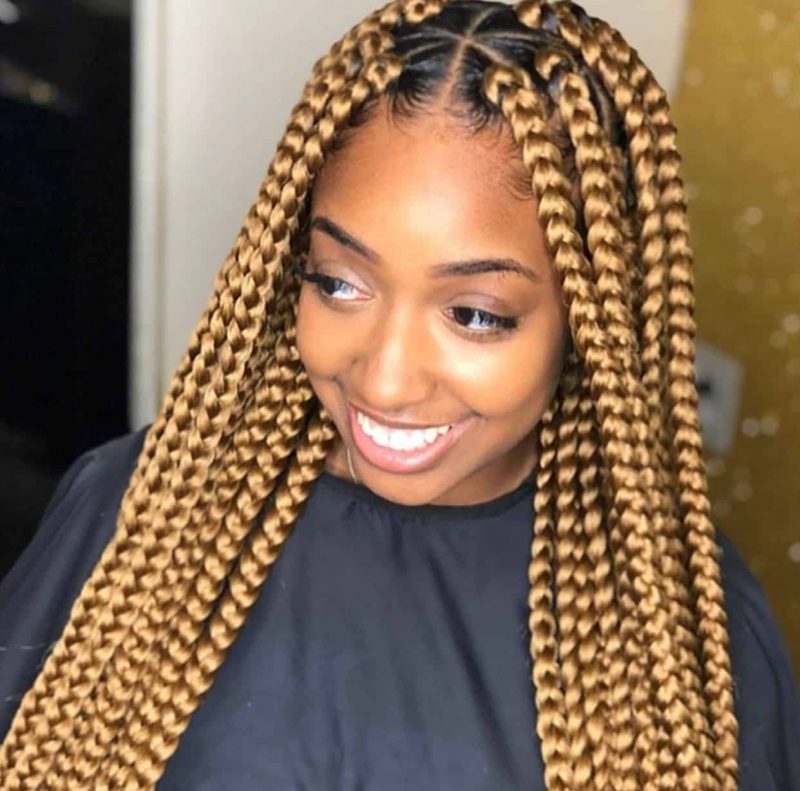 Patterned braid is definitely something you need to give a try, it's beautiful and worth every expense.
25. Medium Two-Step Braid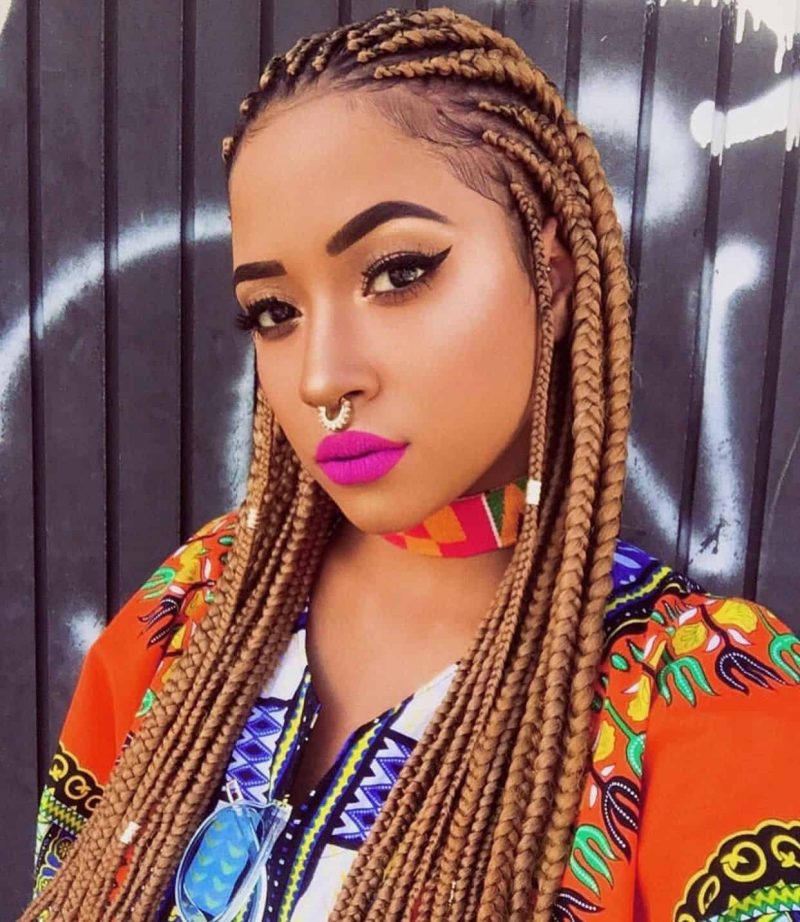 Just like every lady who loves braids so does every stylist loves to experiment and here is another fabulous braid with rose gold extension for you to try.
26. Showy Protective Bob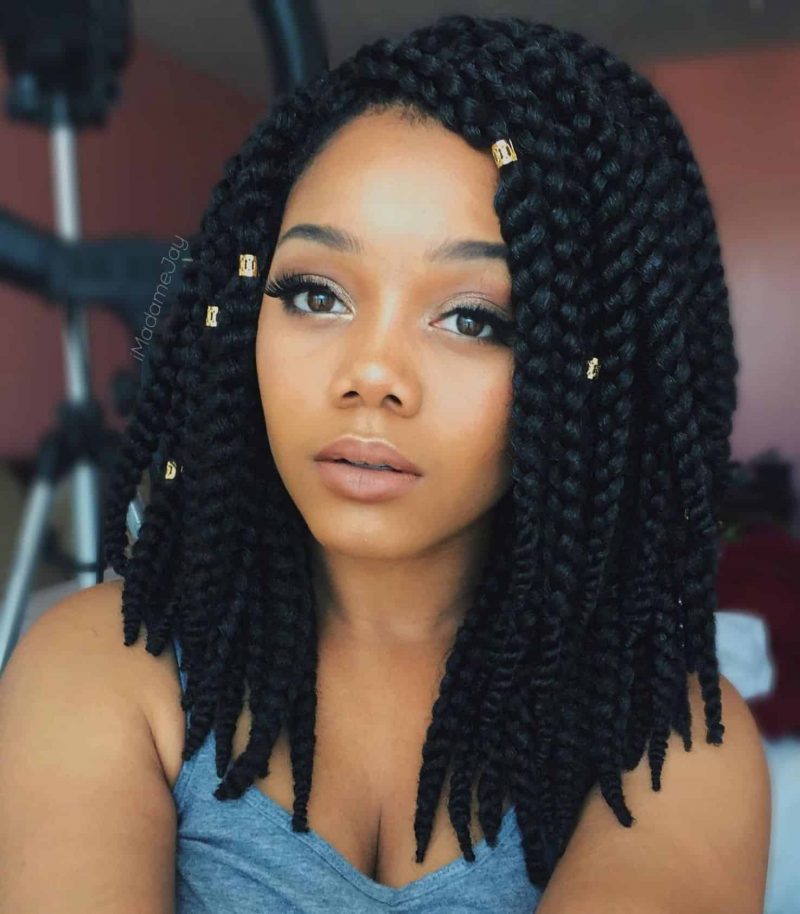 Box braid is another braided hairstyle that comes in various lengths and styling, here is another way you can make those box braids look jaw-dropping.
More ideas on the next page ??
27. Crochet Braid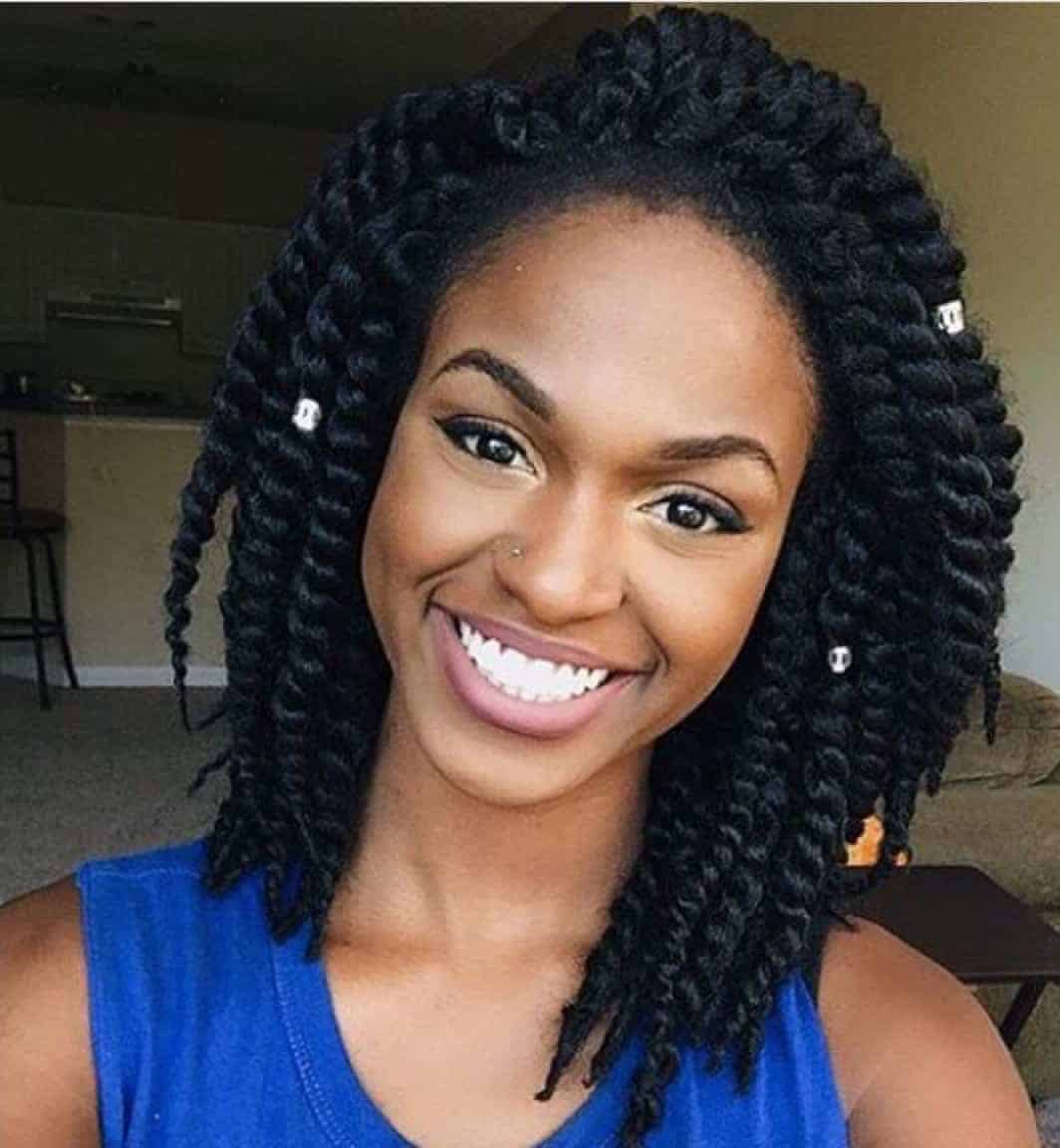 Crochet braid is one braid that requires very little time to make, it's done with extension and does takes time before you would need to change it, it's referred to as a fast and easy hairstyle.
28. Simple Ponytail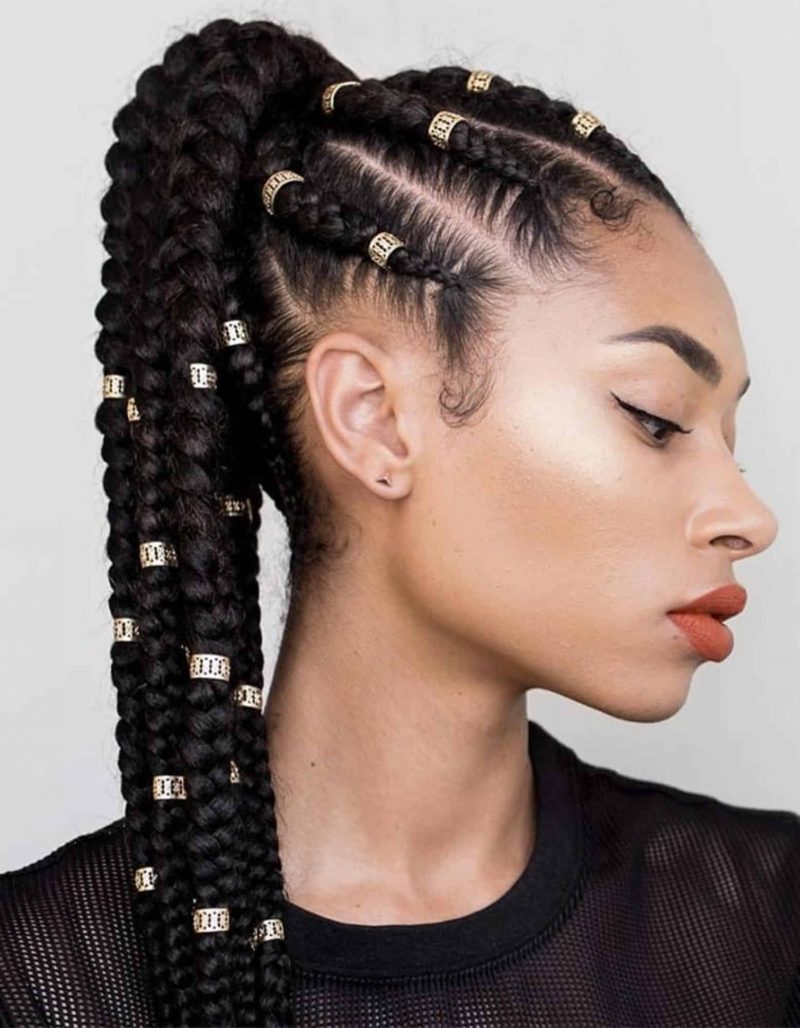 Another simple ponytail for oval or long face shape, it's not too dramatic and you can wear it for a very long time if you have a soft hair texture.
29. Protective Box Braid Styling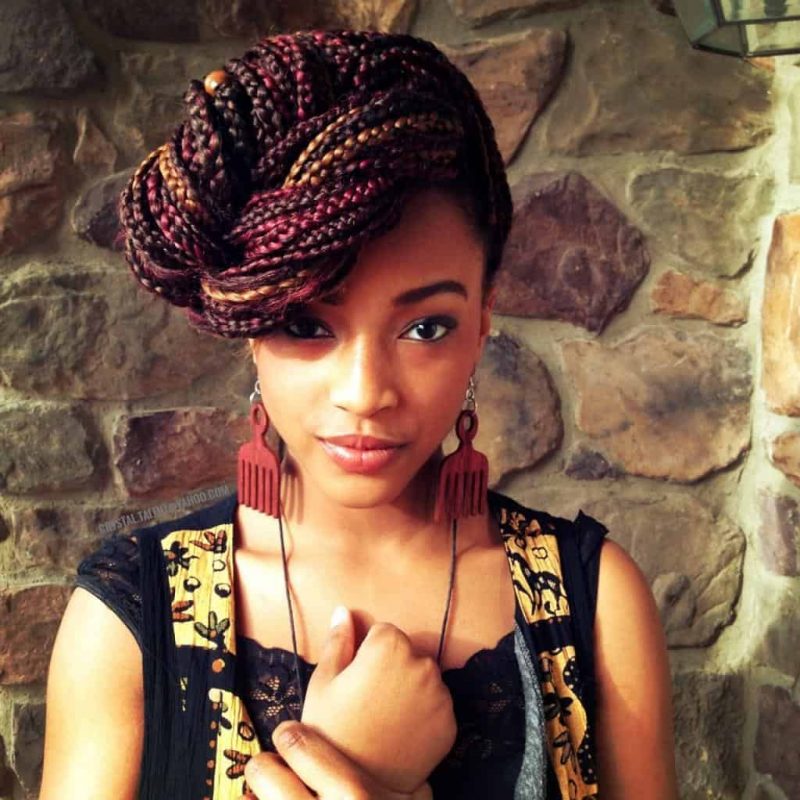 This is just like every normal box braid with styling to suit your face type, the purpose is to give your face a more radiant and elaborate look.
30. Step Roll Braid
This look is everything, exotic and gorgeous, pretty trendy too.
31. Whip Ponytail
Source: Pinterest
One braid hairstyle that is only going to get more creative and interesting is a ponytail, gives a simple chic look and you can't help but love it.
32. Loose Plaited Braid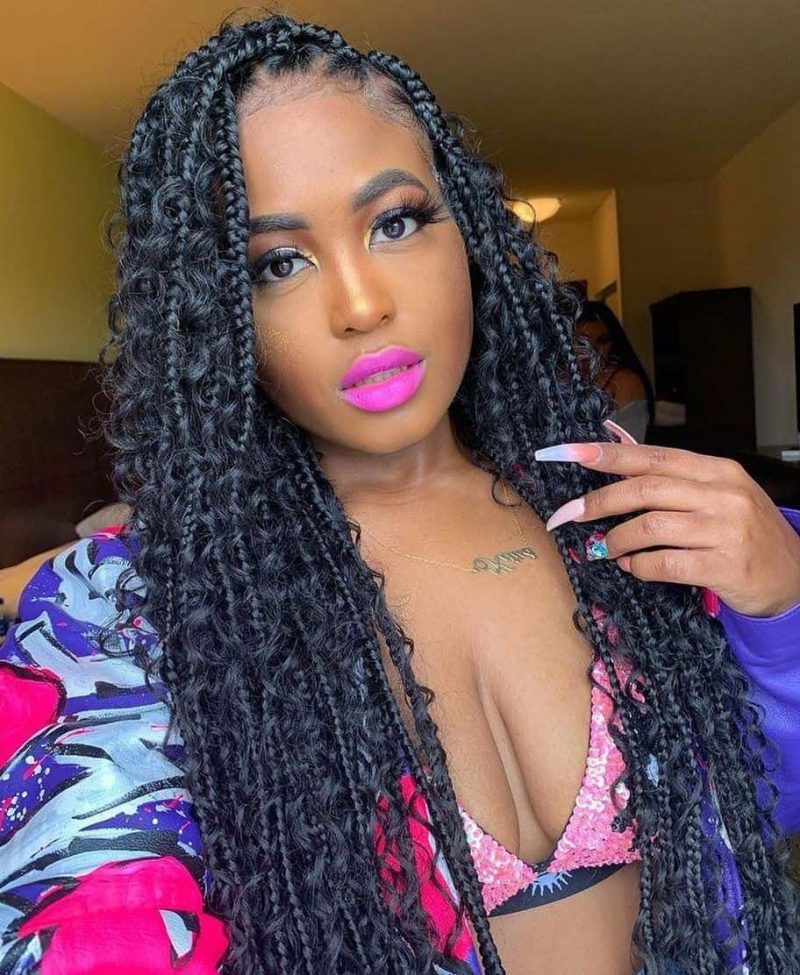 Instead of going for a complete loose braid, you can try something with less fuss, which is a combination of loose and box braids.
33. Big Braid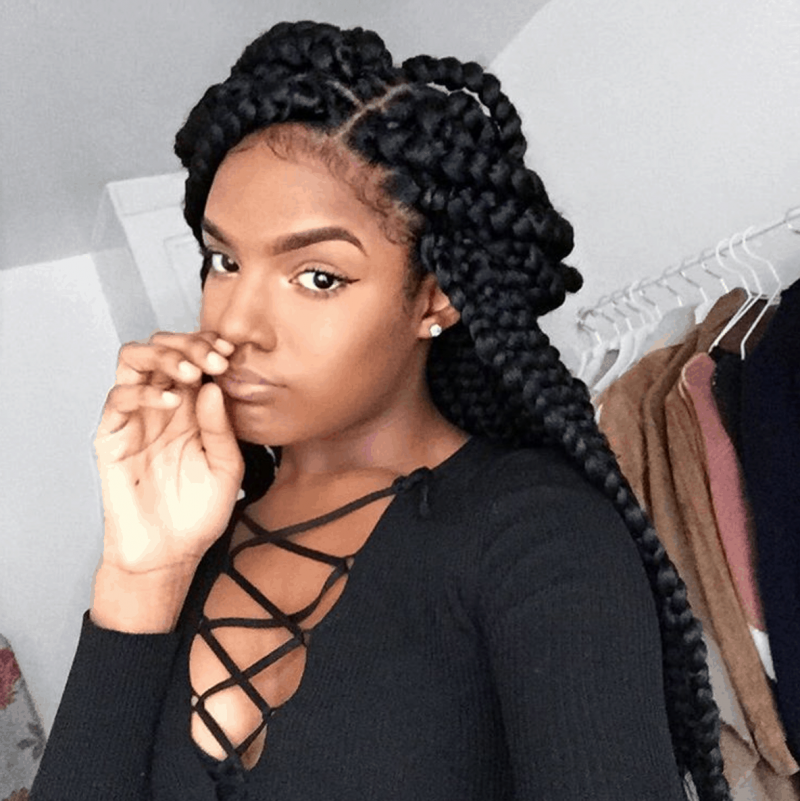 Big braids are worth every time and expense, they are simply stunning and good for different styling.
34. 2 Layers Braid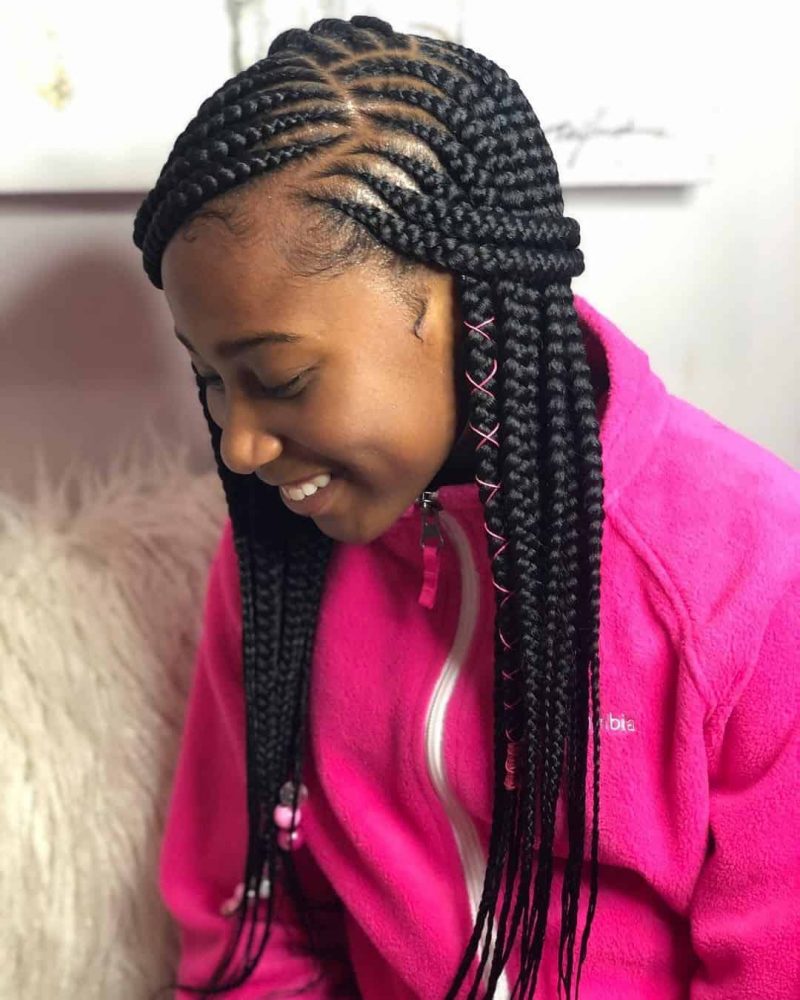 Often times we want a braid but nothing too much as we are trying to avoid sitting for too long, this is when simple braids like this come in, nothing too elaborate to keep you sitting for too long.
35. Tiny French Braid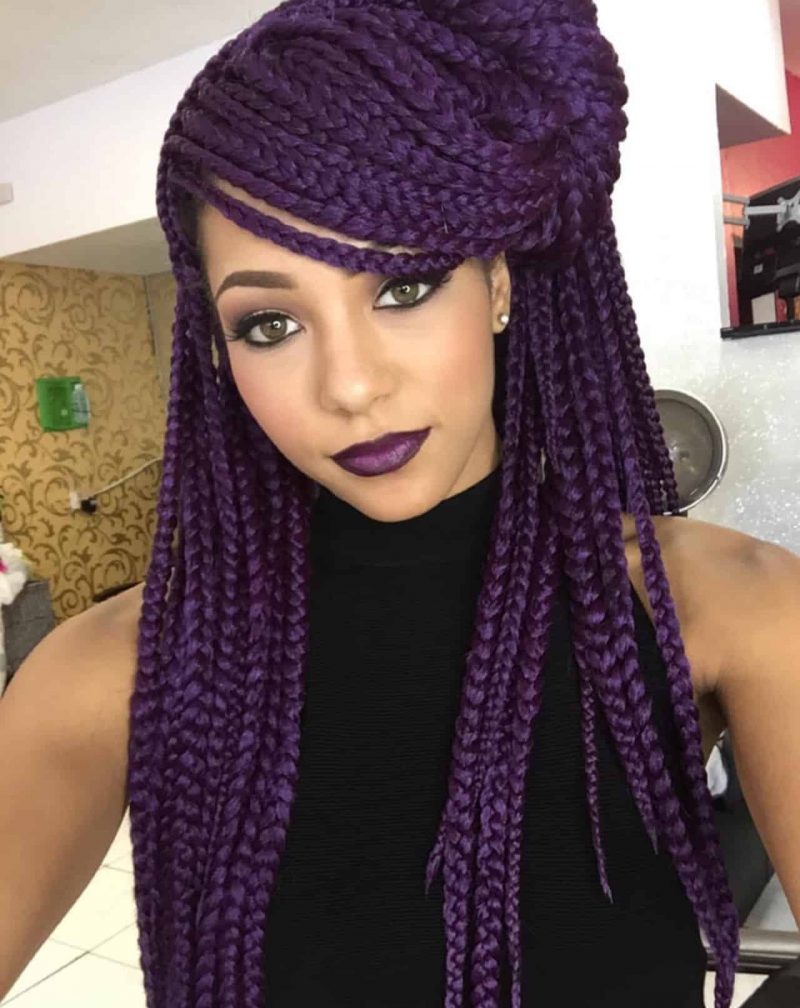 Every braid hairstyle has what differentiates it from other braids, this style might look like any typical braid but this time with a purple attachment and a bolder styling.
36. Silvery Faux Locs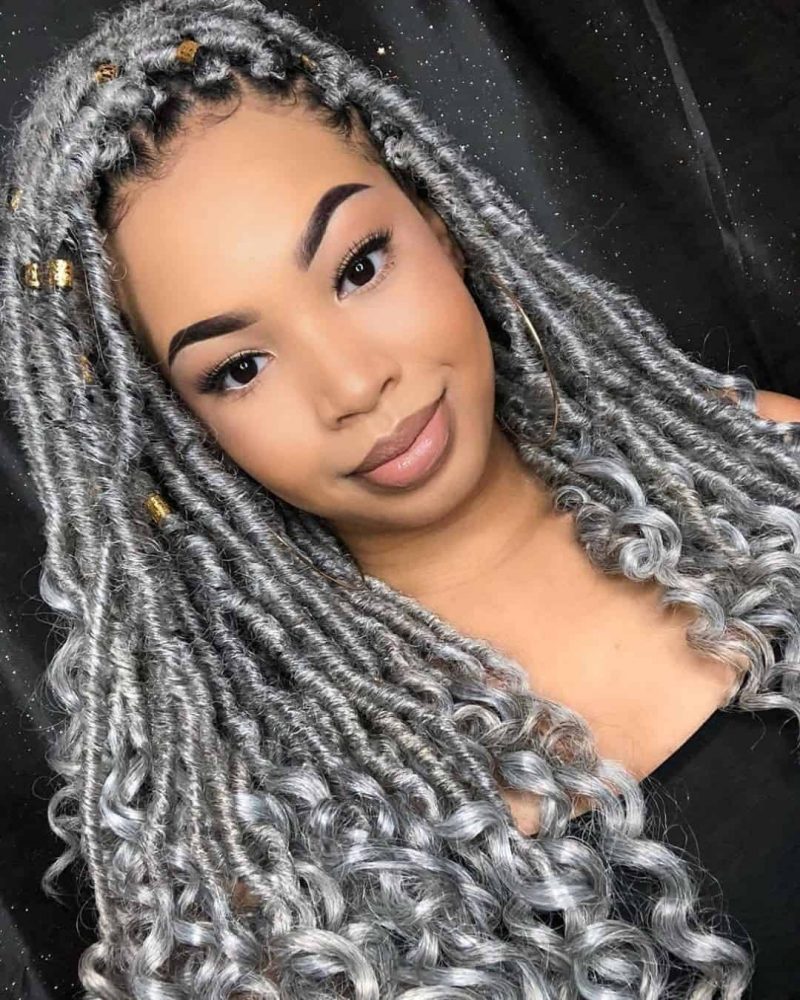 Faux Locs can be really beautiful and serves as protective hairstyles to natural hair, it's even more gorgeous with this silvery extension.
37. Fringe Braid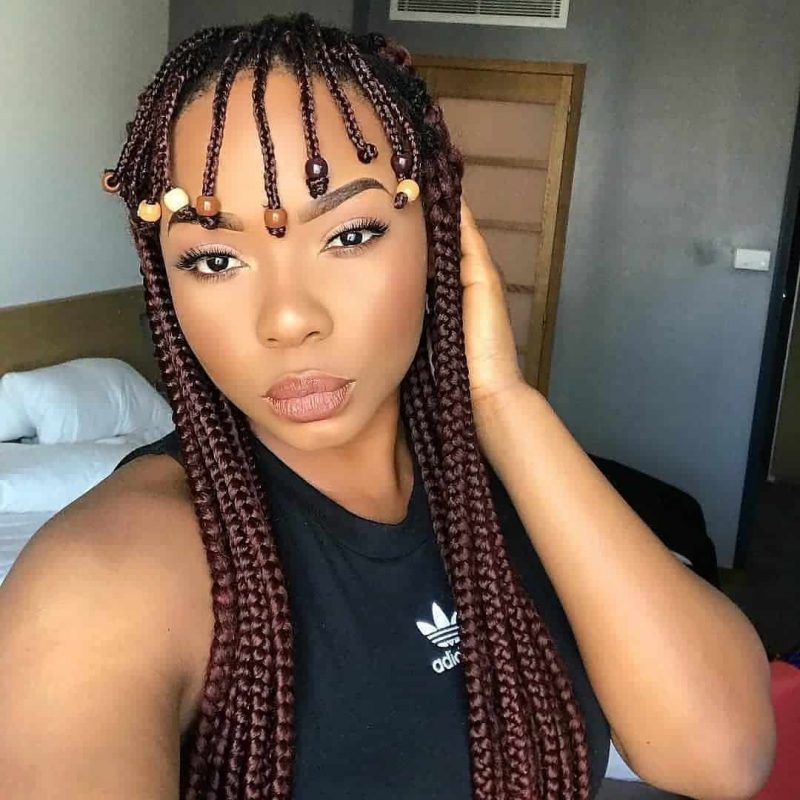 Yemi Alade is a lot's of ladies fashion icon, she is not just good with her music but fascinates us with her designs and her choice of braid is not an exception, it's beautiful and we can't help but love this simple fringe style, now you can abandon the usual fringe extension and try the trendy braid.
38. Cultured Braid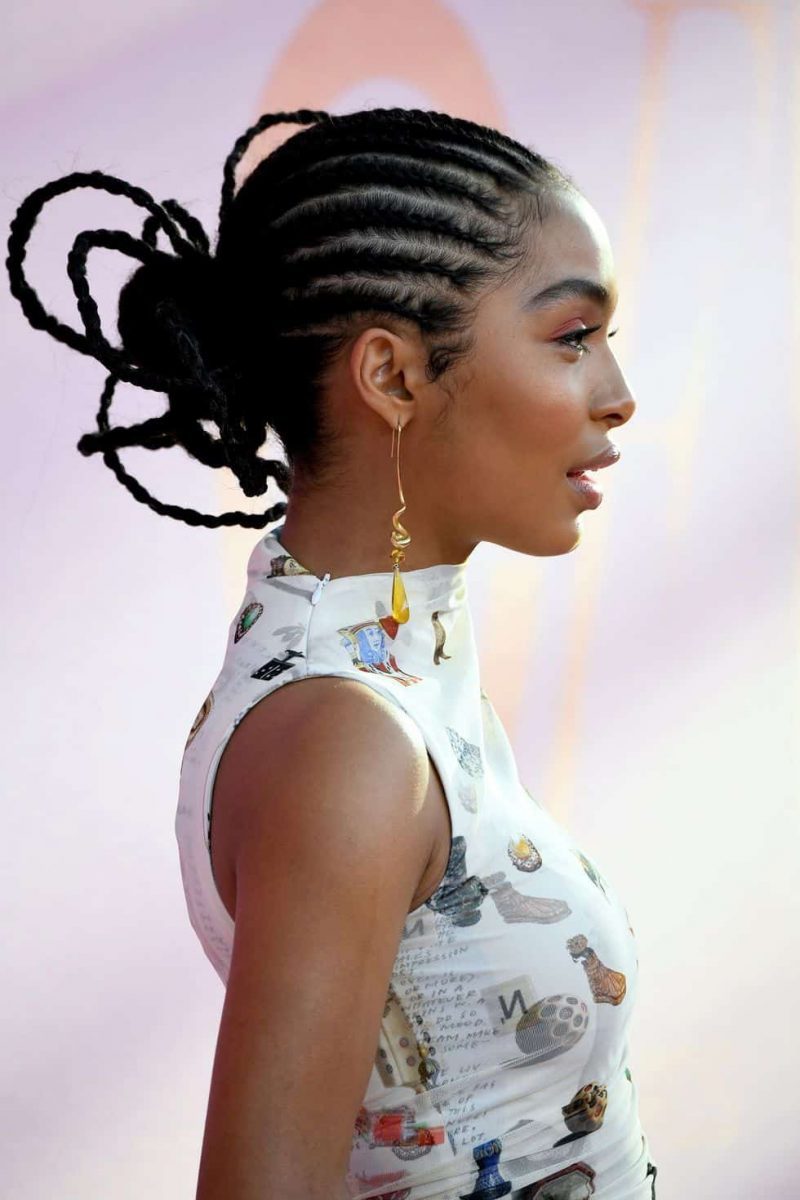 Cultured braid has been part of African braid for a very long time, a simple hairstyle believed to be for older women but Paris Hilton did prove that assertion wrong, she looks chic and gorgeous with this cultured braid.
39. Uneven Size Braided Updo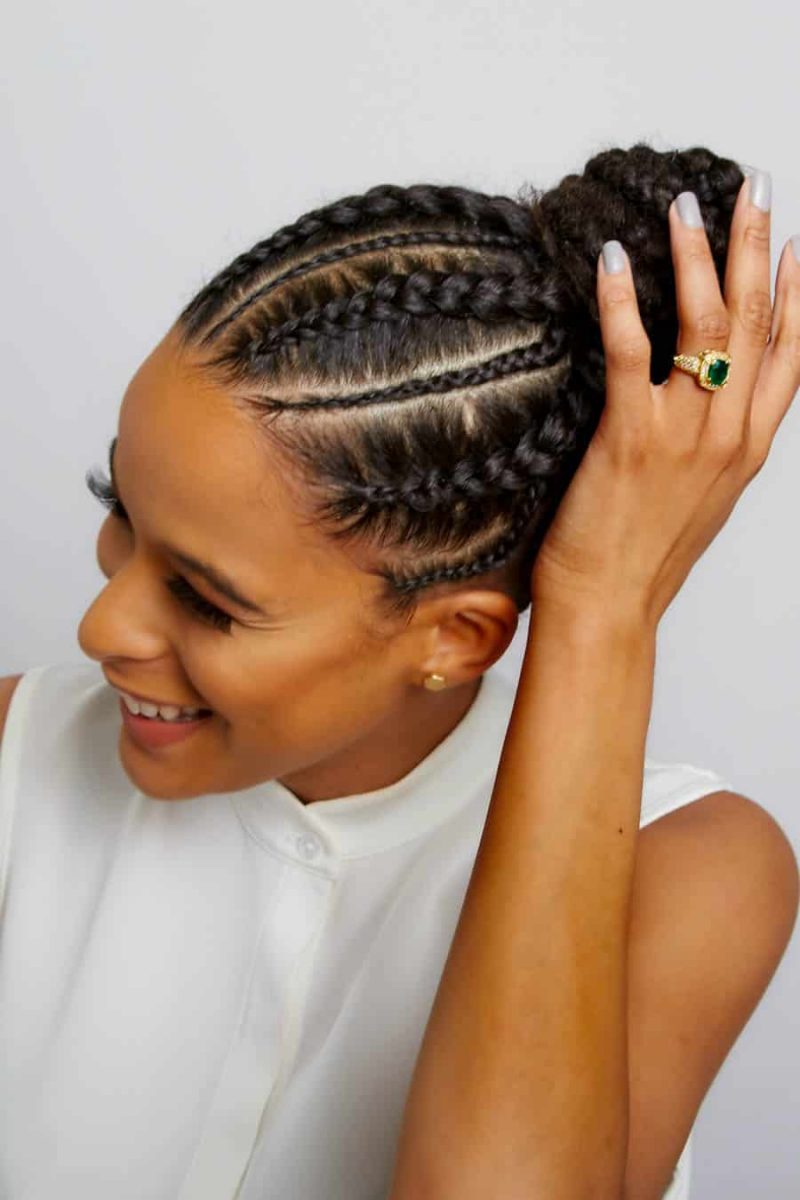 African braids can only get better and that can't be denied with the exotic styles we keep seeing, this is similar to all back cornrow but this time you have it big and small in an updo.
40. Braided Brazillian Wool Bob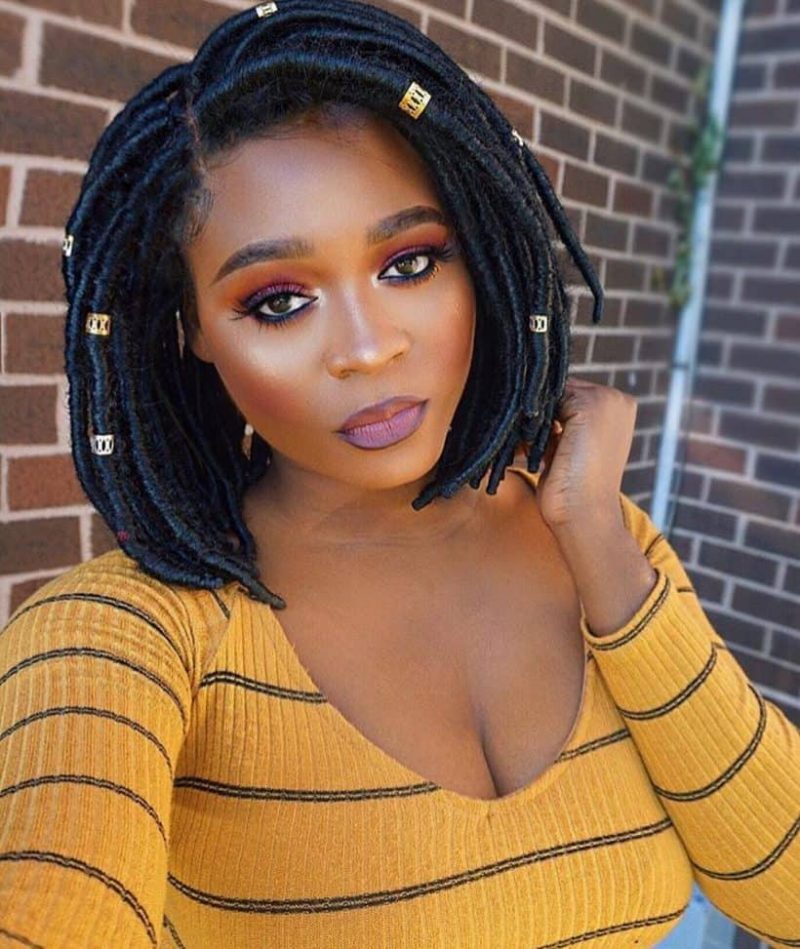 Brazillian wool can make your hair just as much as beautiful as any attachment would, this is a hairstyle worth trying.