41. Braided Bangs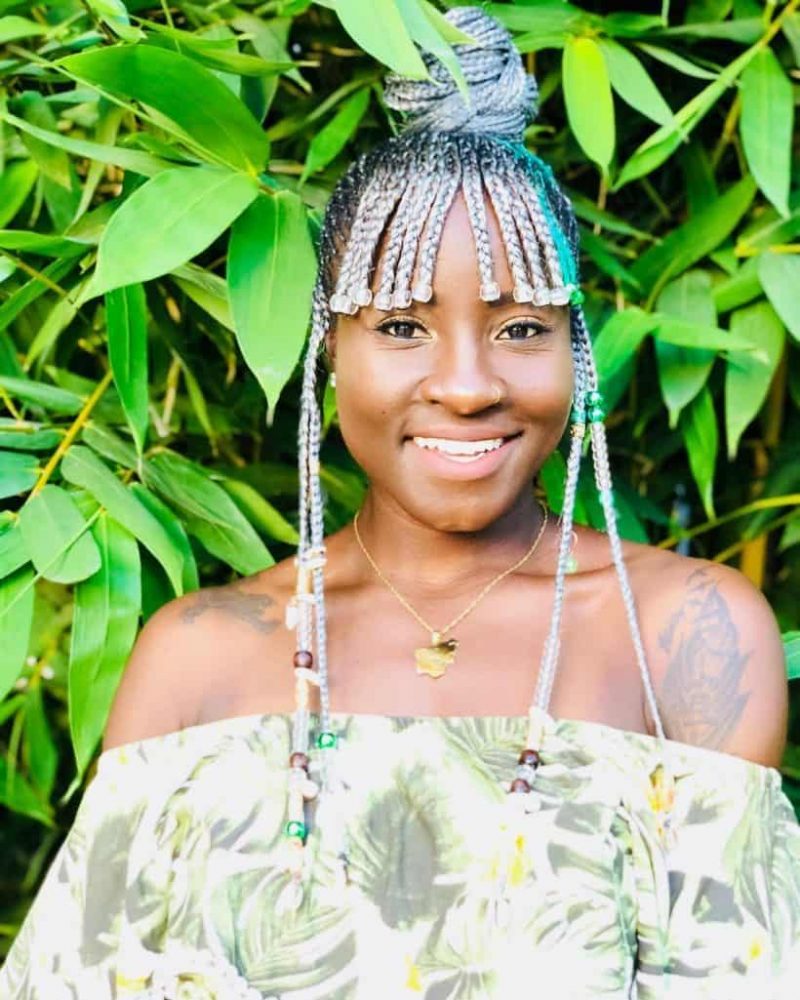 This braided bang is everything gorgeous about braid, any color of an extension would do just fine.
42. Big Size Twist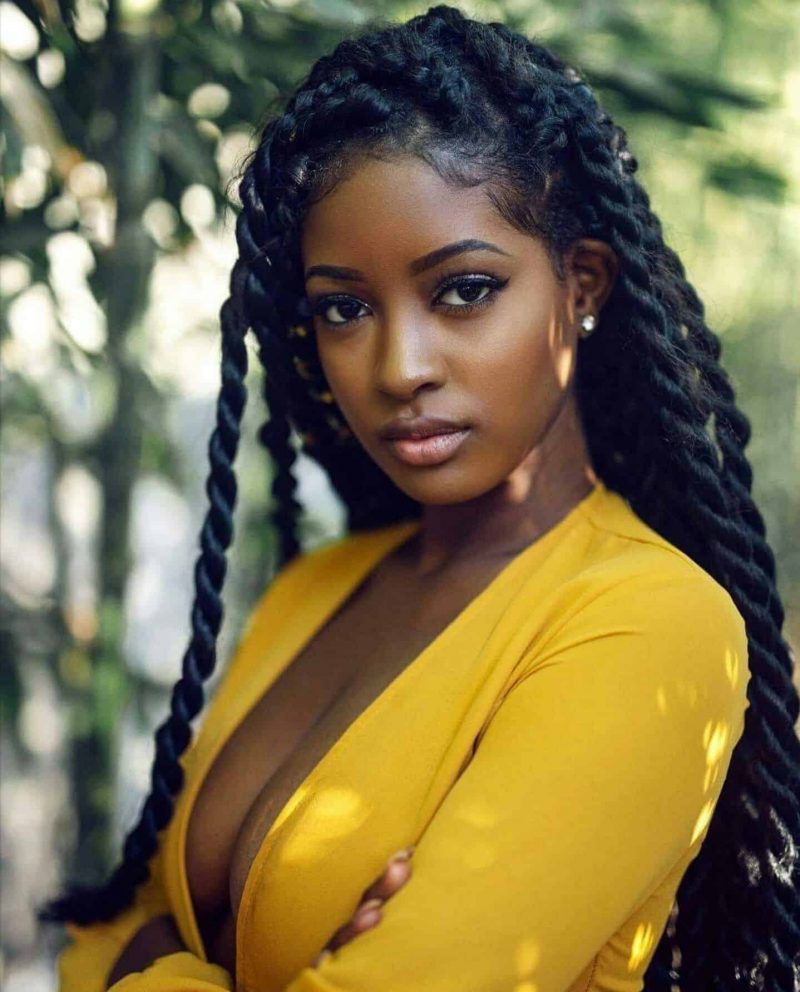 Go for a big smooth twisted braid to add some unique trend to your choice of braid, something fascinating and top-notch for any kind of hair.
43. Dutch Braid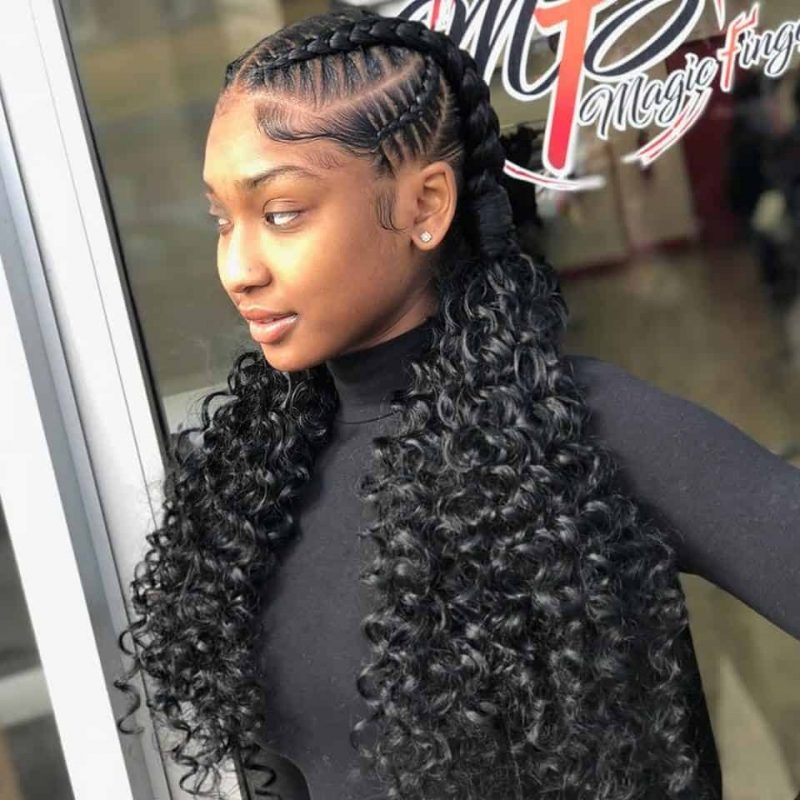 Dutch braids are one of the easiest braid styles to make, either you make it big or small.
44. Fulani Braid With Tuck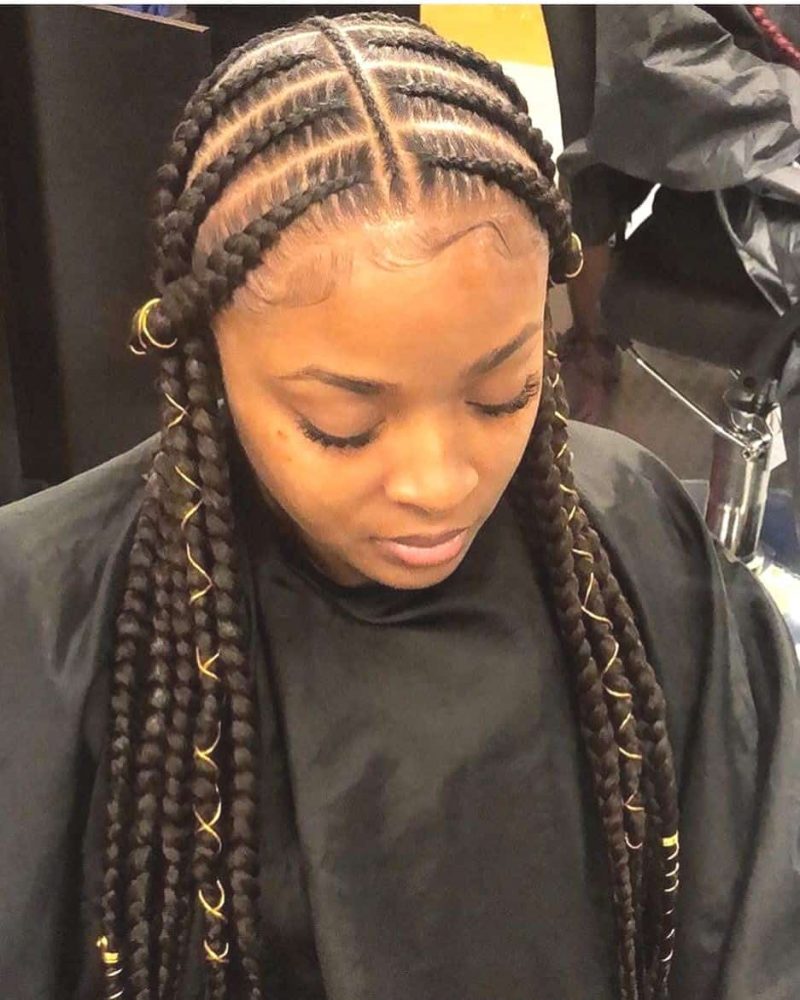 Another jaw-dropping way to make your Fulani braid, as earlier stated, there are just too many ways to make Fulani braids and every one of them is lovable.
45. Goddess Fulani Braid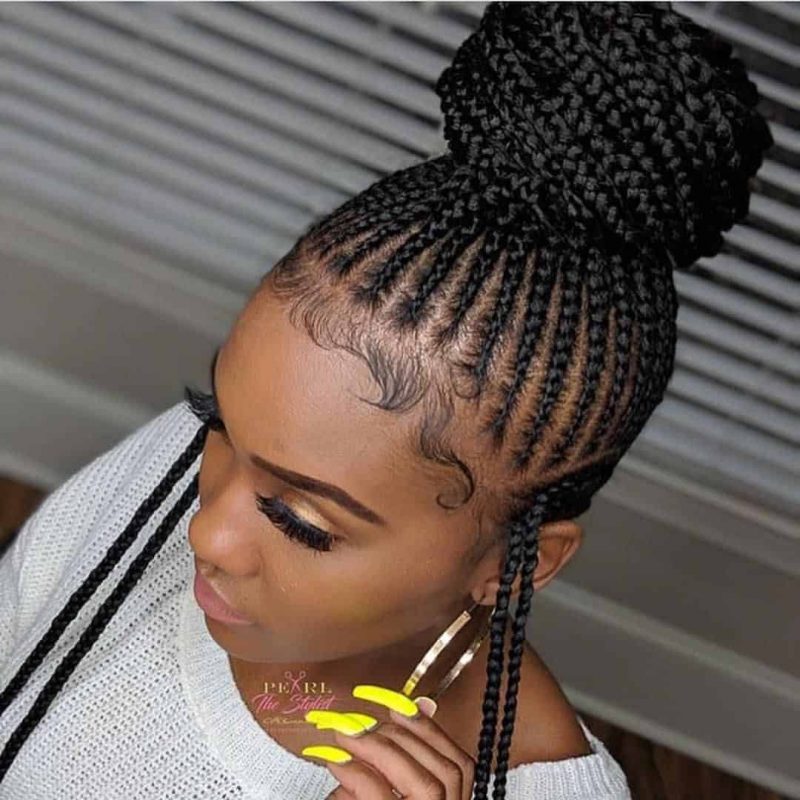 Every lady really needs to try this hairstyle, it accentuates any type of face shape and brings it out even more.
46. Mohawk Tiny Braid
This is just tiny braids and packed in a mohawk style but we love the simple look.
47. Ghana Weaving
Add more fun to your usual bun braid, the important thing when it comes to braids is to be creative.
48. Bracket Weaving
This type of bracket braid requires expertise and it can be really beautiful when done by a good stylist.
49. Lemonade Braid
This can also be called side braid, a weavon is fixed at the other side of the braid to complete the look.
50. Stylish Braid
Just like every Fulani braid, here is another one to add to your hair routine.
51. Ghana Cornrow Braid
Cornrow braids are made with different patterns and styles to make it more glamorous, you can easily tell your stylist you want this easy peasy style to save time and look good at the same time.
52. Purple Goddess Braid
Purple seems to be the new color for your braid, simple and not too elaborate.
53. Lose Faux Lock Braids
Loose braids are even more fabulous when its' faux locks.
54. Tiny Sleek Goddess Braid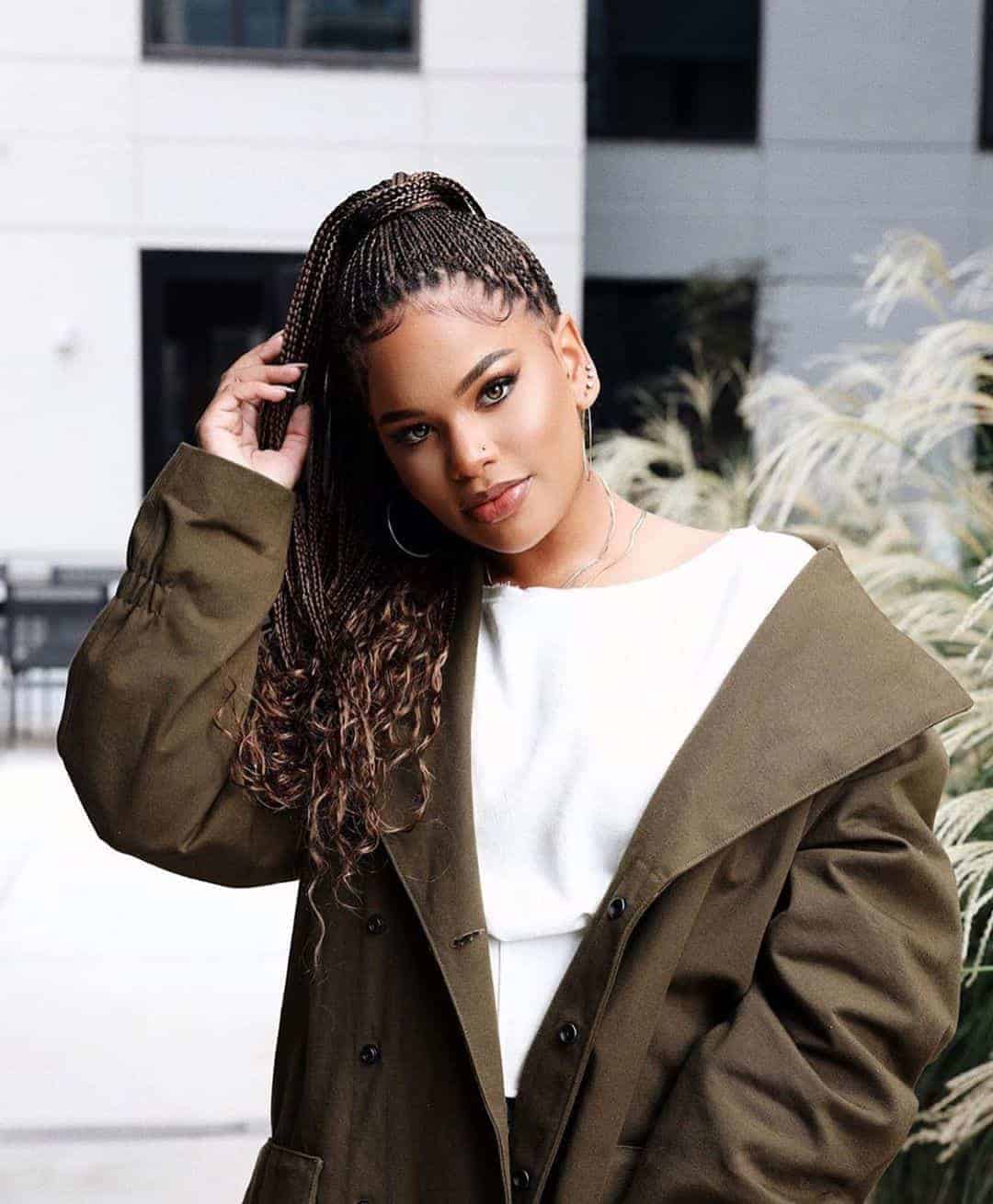 Time to try a different method of those goddess braids.
55. Edge Braid With Cornrow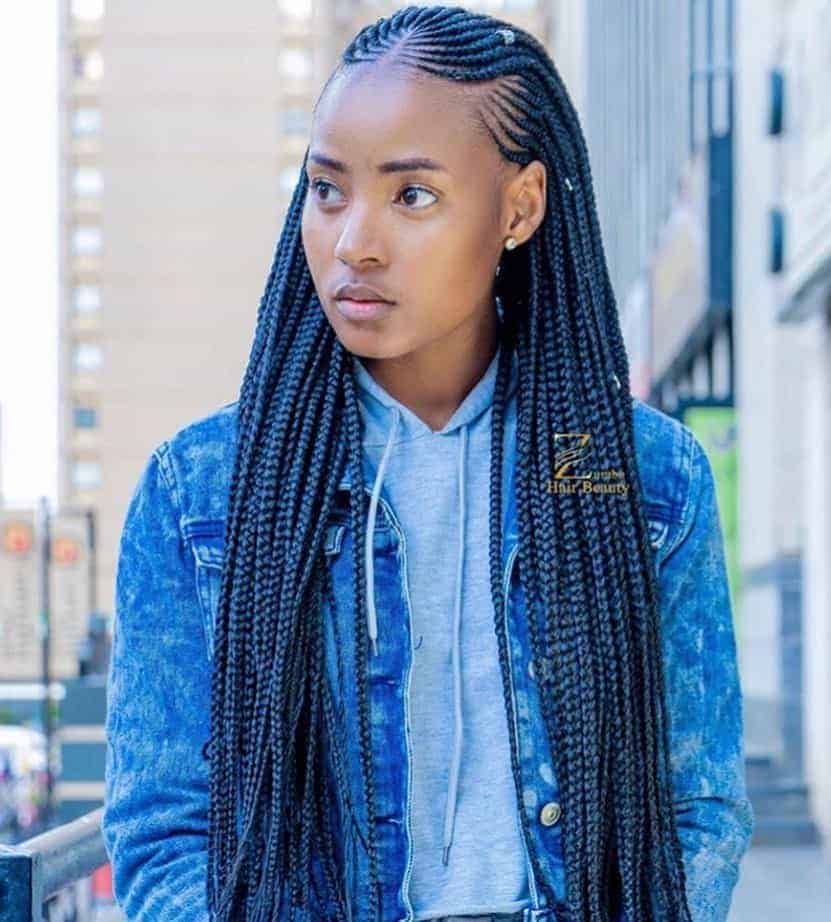 Add some edge to the base of your cornrows to make it stand out in the midst of other cornrows, this style is quite trendy and would be for a long while.
56. Durant Braid Bun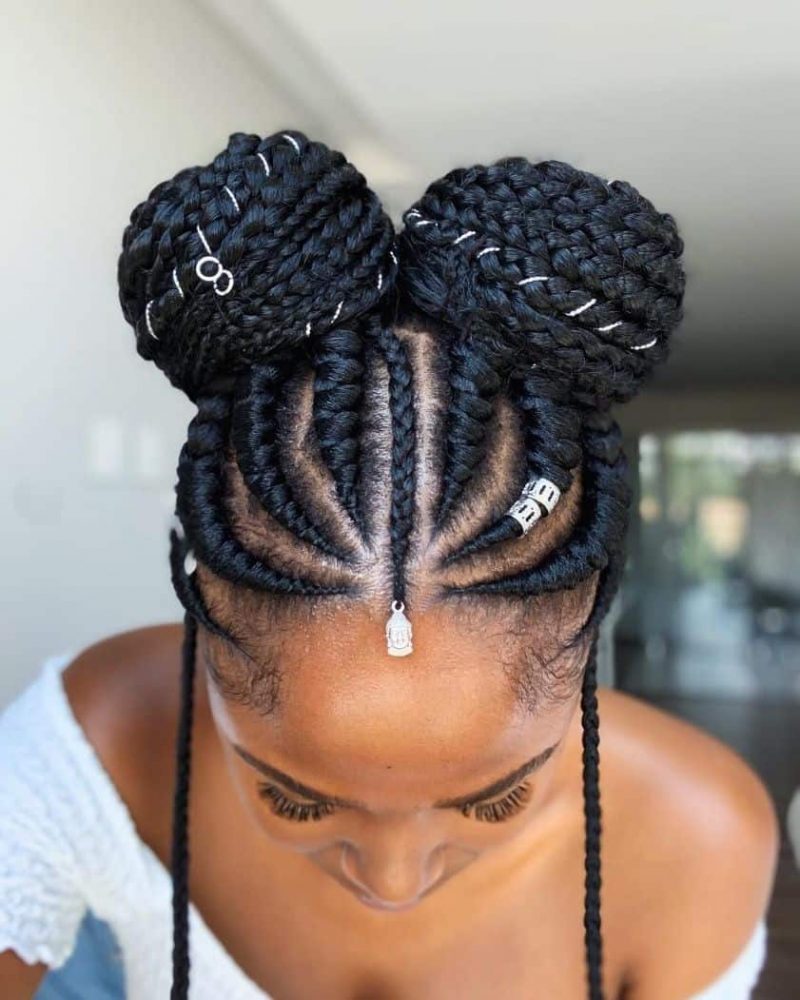 Tired of your usual braided bun, then you can add some Durant to it to spice up the look and add more sause to it.
57. Crown Bun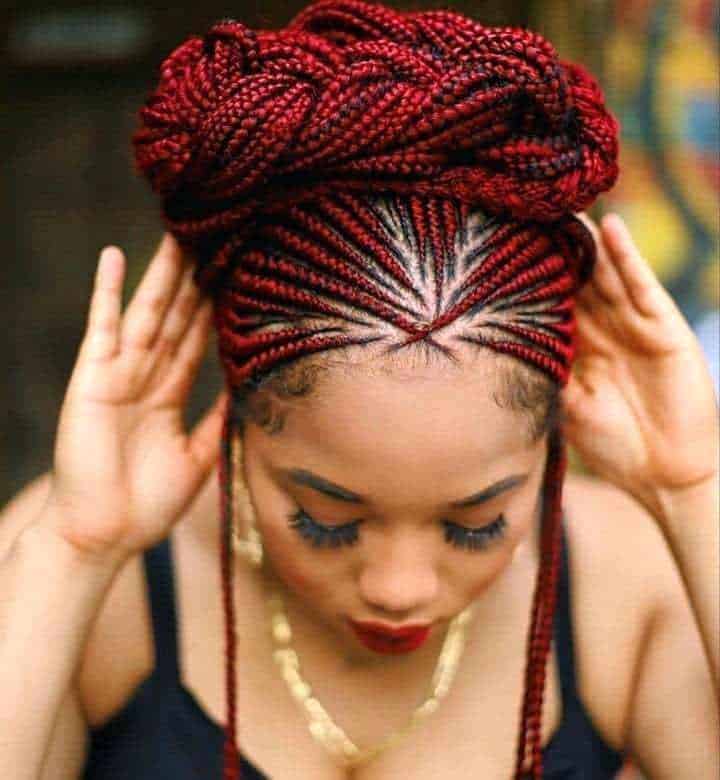 Crown bun is just like every normal bun but with more center goddess braids.
58. Short Braid With Double Bun Styling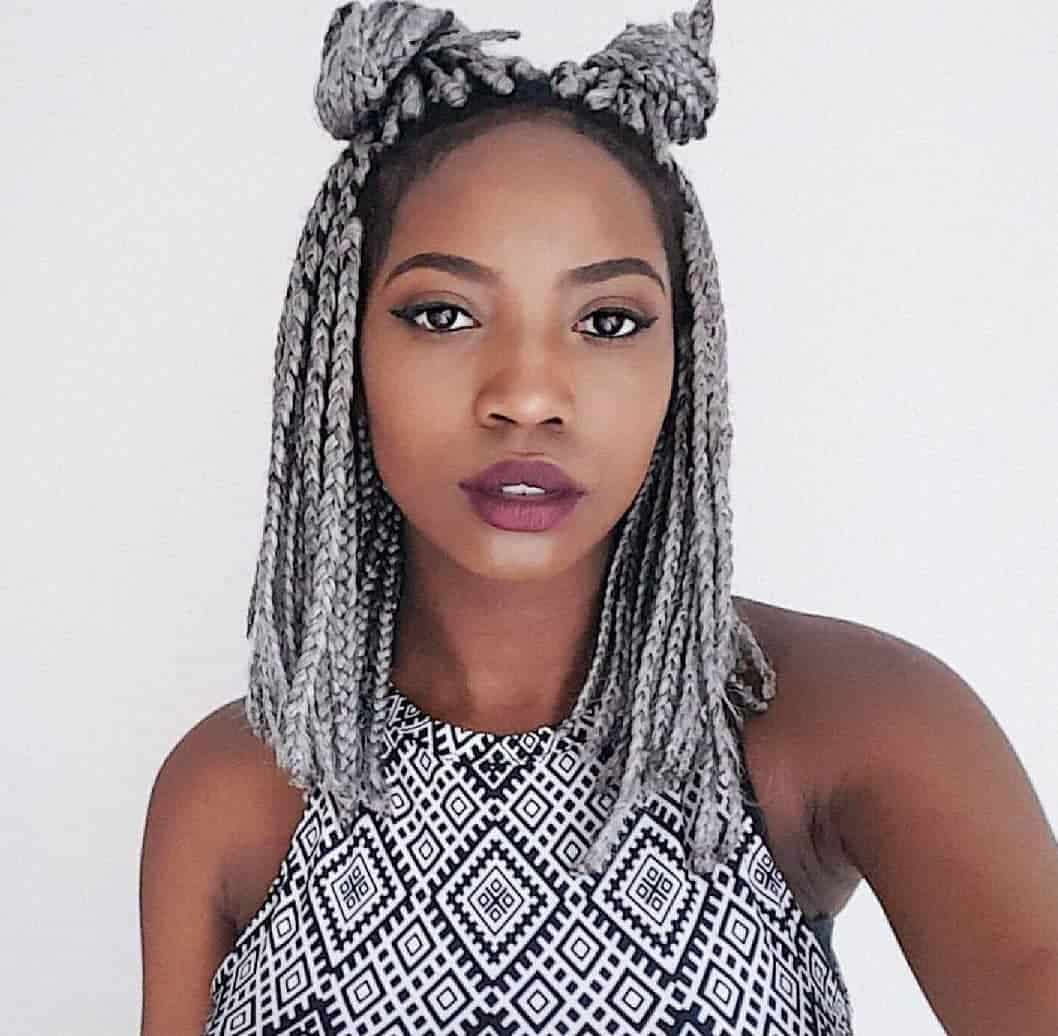 Grey seems to be the new color.
59. Faux Lock With Curls
Elegant and simple is the new faux lock you should try.
60. Center Parting Three Step With Beads
African braids are numerous but not all are going to fit your kind of face but that does not extend to three-step braids, it looks good on all kinds of face and suitable for all kinds of outfit.