81. Large Loose Braid
Large loose braids are beautiful and worth all the time you will spend on it, large loose braids tend to last a long while too.
82. Kinky Braid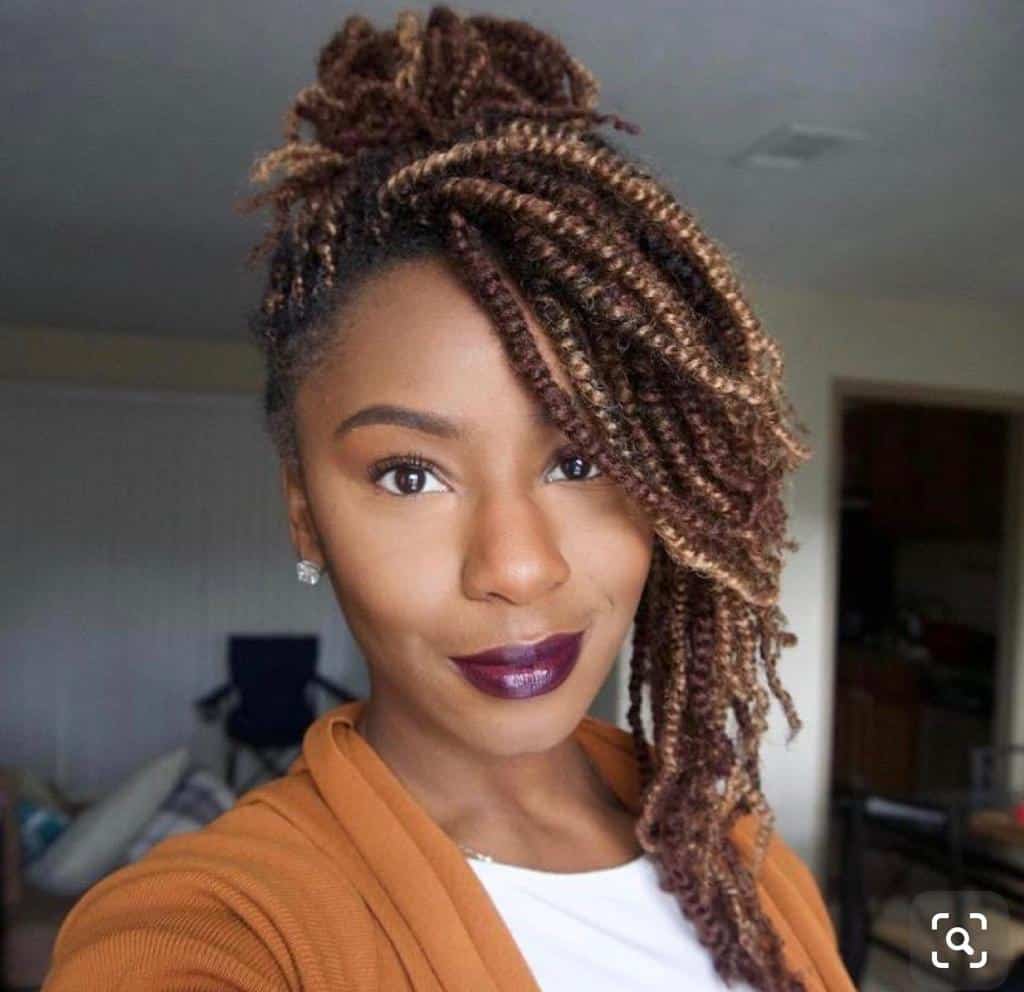 Short kinky braids are awesome, simple and not too dramatic.
83. Protective Braid
This is one out of the many braid styles that are protective of your natural hair, it is mostly done with your natural hair and allows a different methods of styling without affecting your hair growth.
84. Feed-In Braid Double Bun
Adding feeds to your braid is pretty common but rocking it with a double bun is more interesting and beautiful, the bun is becoming trendy and so is a feed, all you need is to combine them both and get a beautiful braid just like the one above and it's suitable for all kinds of hair length if you adding an extension.
85. Neck Length Shade Adu
One African style that has always been in trend is shade adu and it has always been loved no matter the length, long shade adu braid is not bad either.
86. Ghana Weaving Braid With Curls
Spice up your look and do something different and fascinating with those normal braids, some curls is not a bad idea at all.
87. Cornrow Shade Adu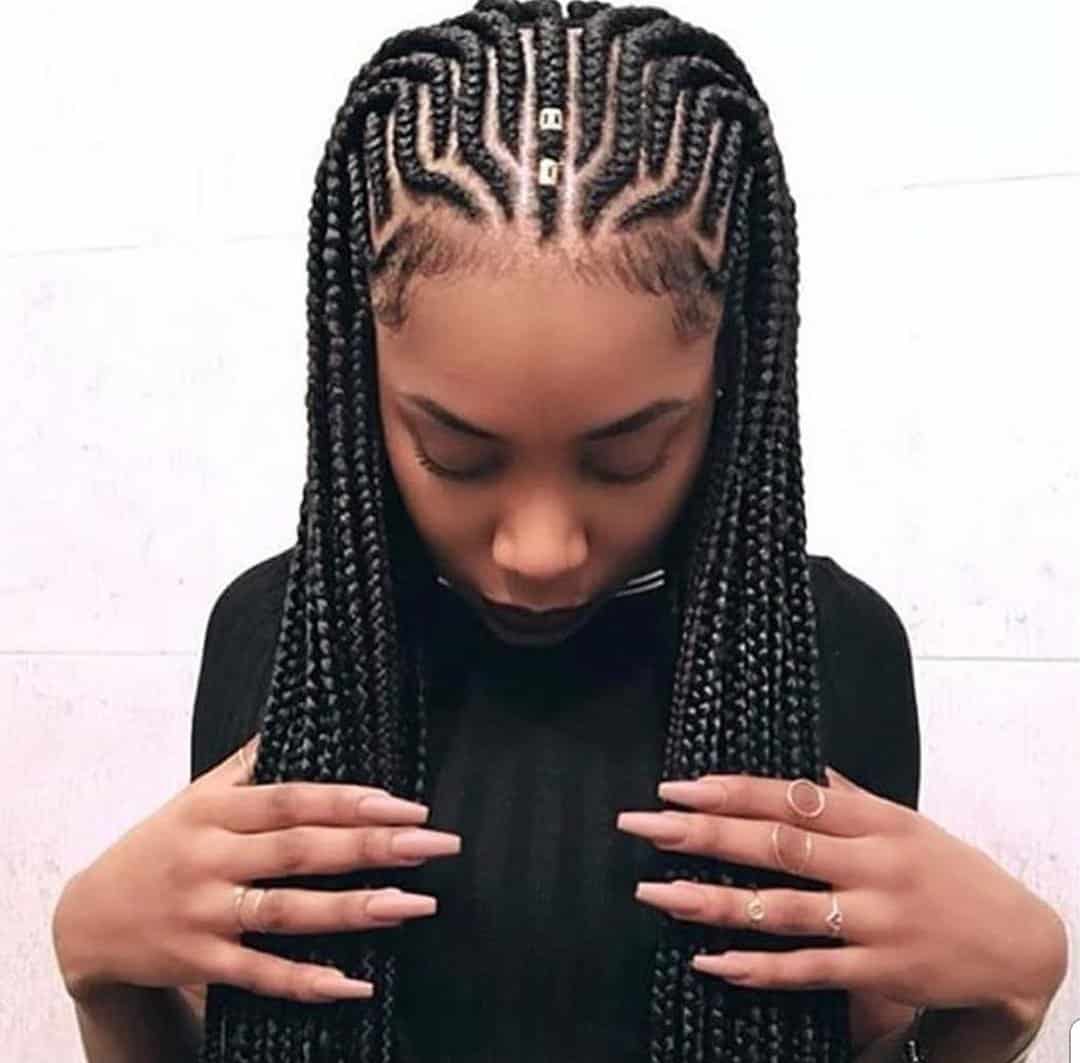 Simple and with no drama is just what you need to make your hair stand out this beautiful week.
88. All Back Cornrow
Substitute your normal black attachment for a gold one to rock this amazing cornrow that gives your stylist no stress at all.
89. Three-Step With Braided Bun
Enhance your chic look with a simple braided style just like the one above, perfect for all kinds of events and any look you want to recreate.
90. Center Part Braid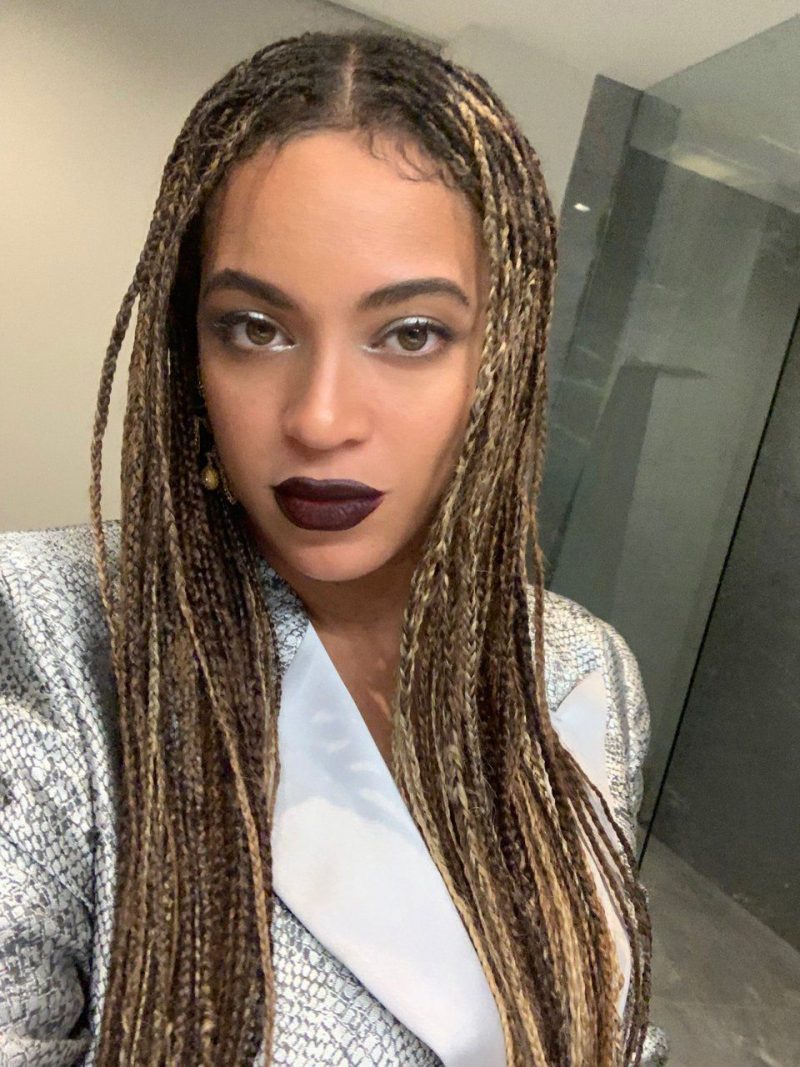 Beyonce is one beautiful celebrity we can trust her choice in hairstyles and this braid is totally killing it and don't you just love the look it gives her.
91. Braided Up-Do
Another celebrity you can get some braid inspiration from is Lupita N'yongo, her braid is simple and adorable.
92. Twisty Braided Up-Do
All you need to make a braid look astonishing is a simple updo styling, nothing too dramatic and just suitable for all formal events.
93. Senegalese Twist
There are Senegalese braids which are just as beautiful as a Senegalese twist, this takes lesser time to make than the braid though, and is usually loose and perfect for those with natural hair.
94. Tribal Braid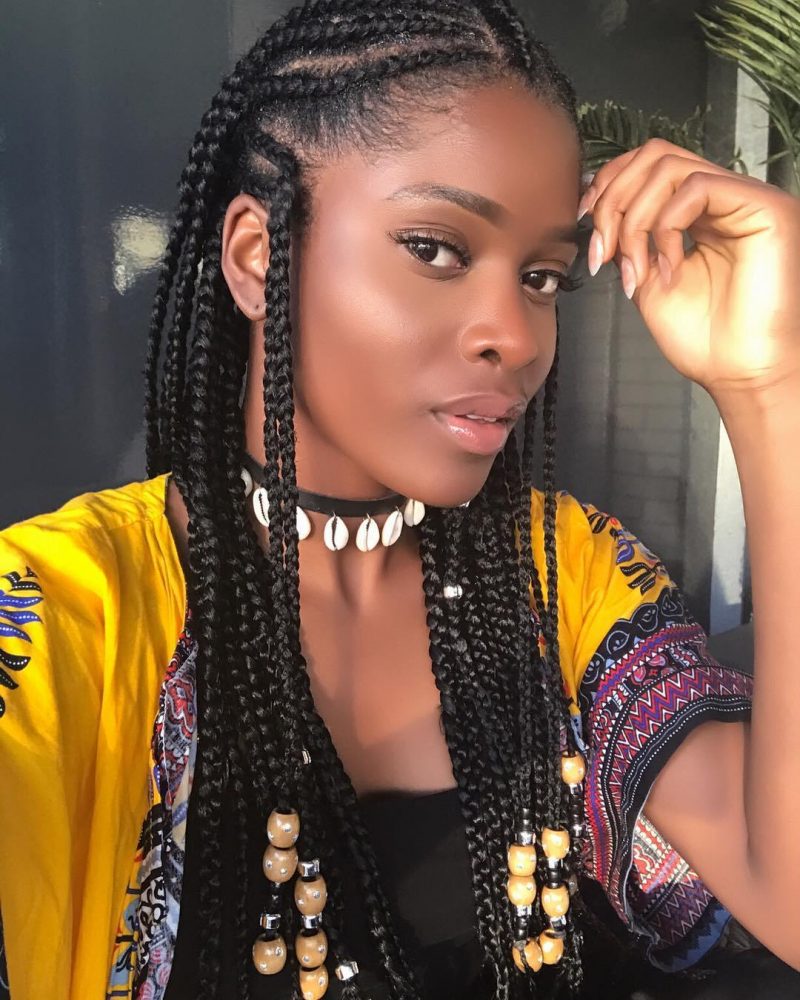 Tribal braid is a pretty common braid in the northern part of Nigeria and eventually embraced by other Africans and we can admit the style is worth the attention.
95. Mohawk With Side Feed
Alicia keys are well known for her beautiful African braids, there is always something new and fascinating about her braids and you can call her a trendsetter as she has a way of creating her own styles.
96. High Bun Braid
This is one beautiful braid hairstyle that has been recognized for ages, it's glamorous and highly official, bun braid can come in different ways, sometimes a low cornrow, short bun, double bun and all which would all be seen in this post. It goes with all kinds of looks and adds some interesting class to an outfit.
97. Fulani Braid
Fulani braids are simply gorgeous with no doubt about that, it is one hairstyle that has recently been added to African braids and it has so much be loved and accepted by a lot of African women and they did wear the hairstyle with pride.
98. Two-Step Fulani Braid
Another beautiful Fulani braid that is simply astounding is a two-step braid, few cornrows are plaited at the front and another at the back or box braid can also be plaited at the back, the important thing is it is separated in two hence the name two-step.
99. Short Fulani Braid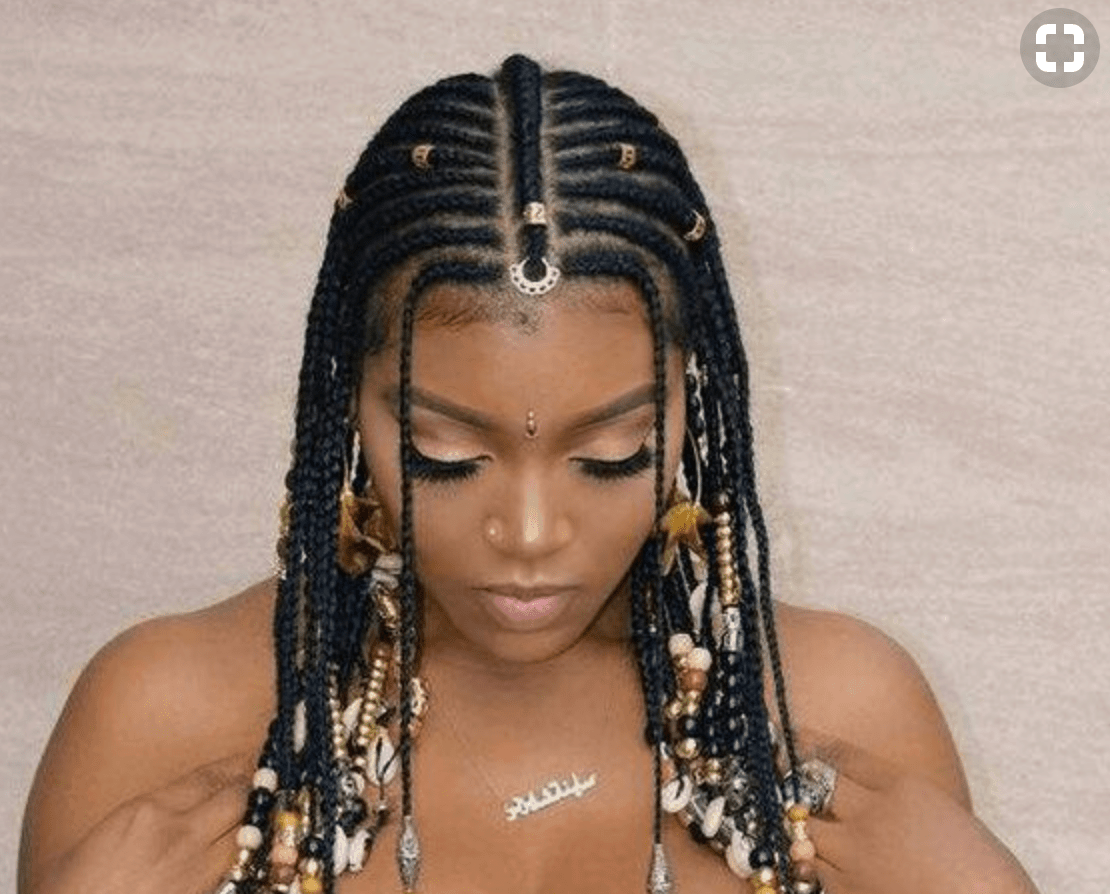 Fulani braids are common and not just that, it comes in different styles and designs, African braids are versatile and that means lots of amazing styles to look at. This is a simple style that has been woven to give the whole Fulani look.
100. Beaded Bangs Braid

Source: Hairstyle ideas
This is completely African and we love how it has all the idea of creativity in it, the bead added some class and trend to it, it is usually a culture style used to dictate tradition and most brides do wear it for a traditional wedding.