61. Center Parting With Roll Styling
This is just like the braid above it but with a different unique way to style it and give your look a more distinguished and professional look.
62. Tiny Cornrow Two Step
This is a pretty popular braid and perfect for archiving a simple chic look, it heightens the face.
63. Ponytail With Twist Braid
Ponytails are one hairstyle you do not want to miss making with your beautiful hair, colorful extension adds some interesting look to it.
64. Medium Goddess Braid With Curls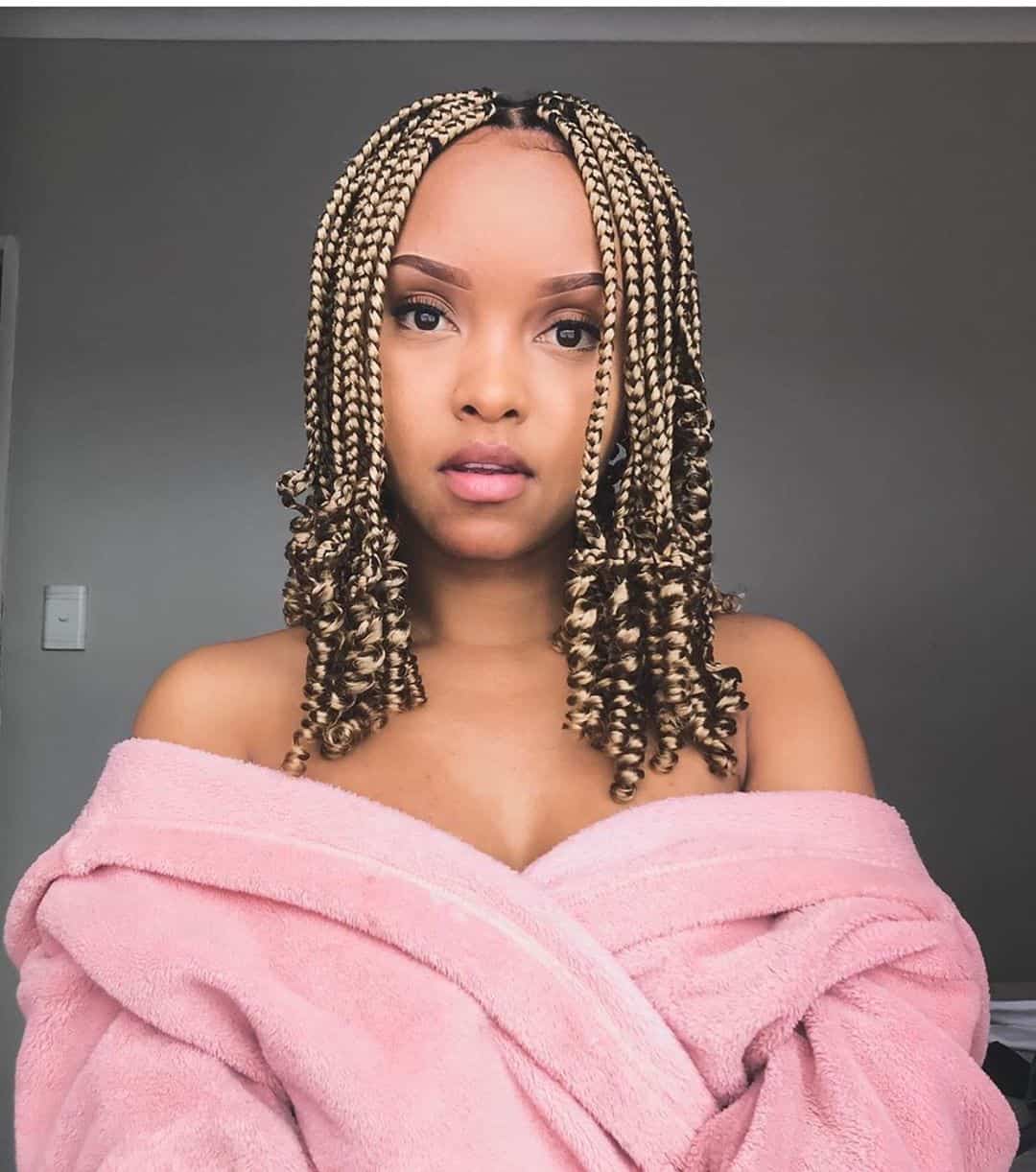 It is said that a gorgeous braid style is the one with less drama and with a style like this, we are not disputing that fact.
65. Pail Braid
Pail Braid us one hairstyle that has always been in trend, it's part of Africa's cultural hairstyle and it's not just easy to make but adds class to your look.
66. Simple Bun Braid
Time to switch up your natural look for another natural look but with spice this time, simple and with no drama.
67. Side Cornrow Twist
You can try this effortless braid style and we guarantee you are going to find it worth the time and effort.
68. Dread Braid
This is not exactly a free-kick but crochet weaved exactly like it and it's one braid you can carry for a long time with different ways to style it.
69. Woven Bun Braid
White woven gold braid seems to be the new braid style in trend and we love it.
70. Medium Goddess Braid
Goddess braid with a blue attachment is another hairstyle you might want to consider making, not too elaborate and really affordable.
71.Faux Lock Braid
Faux lock is becoming quite trendy does lasts long which makes a much-preferred braid if you plan to keep a long hairstyle.
72. Center Parting Cornrow Braid
Kim Kardashian is a celebrity with an awesome taste in styles and we are not surprised she can make a braid like that look effortless and beautiful, this style is stunning and doesn't take much time.
73. Engaging High Braid Bun
Bun braid can be styled in so many ways you did never know which to go for, you can easily have this done as it has a combination of high ponytail design and bun braid as well.
74. Ombre Braid
Here is a simple common braid and all you need is to swap your usual black attachments for a colored one and you a beautiful braid like this.
75. Box Braid With Base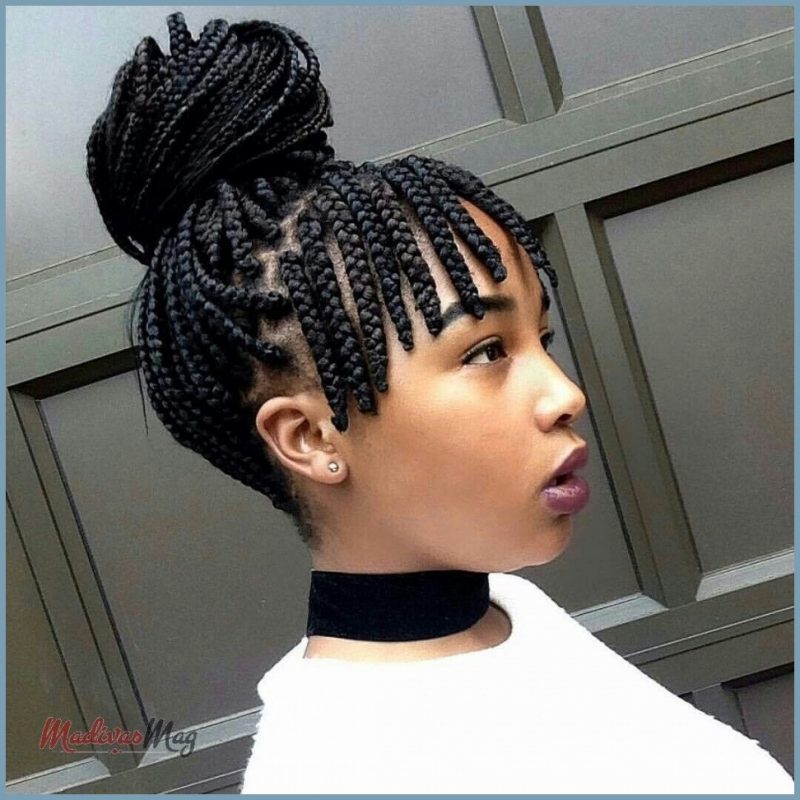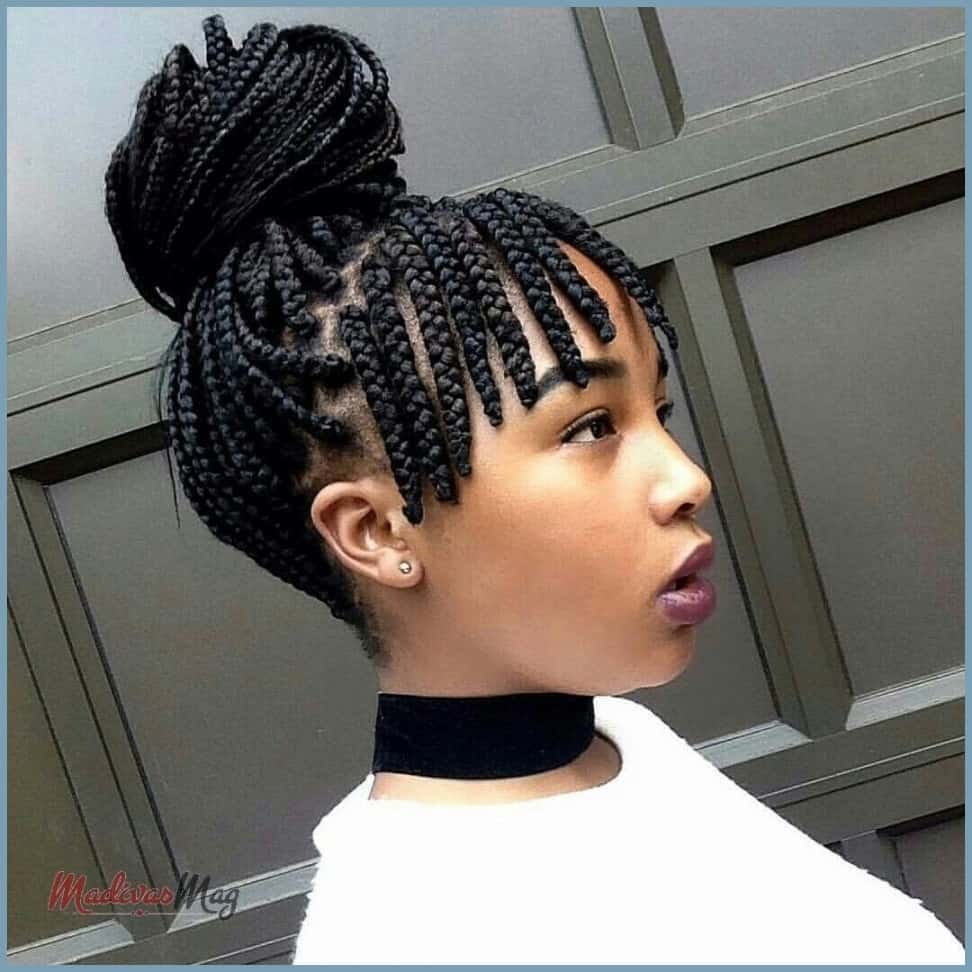 Time to spice up your usual box braid with a base at the front gives it a sleek confident look, any color of extension or attachment would do just fine.
76. Two-Step Braid With Bun
This style is totally worth the expense, your stylist might charge you a bit for a style like this, it's beautiful and worth every penny but you would need a good stylist to make it look really worth it.
77. Box Braid With Loose Mouth
Amandia Stenberg simple short loose box braid is not looking so bad at all, it looks dashing and superb especially for those with short hair.
78. Bob Braid
Bob braids are the most suitable choice when you are trying to change your look, it gives a simple casual look to ladies and doesn't take much time to make at all.
79. Goddess Braid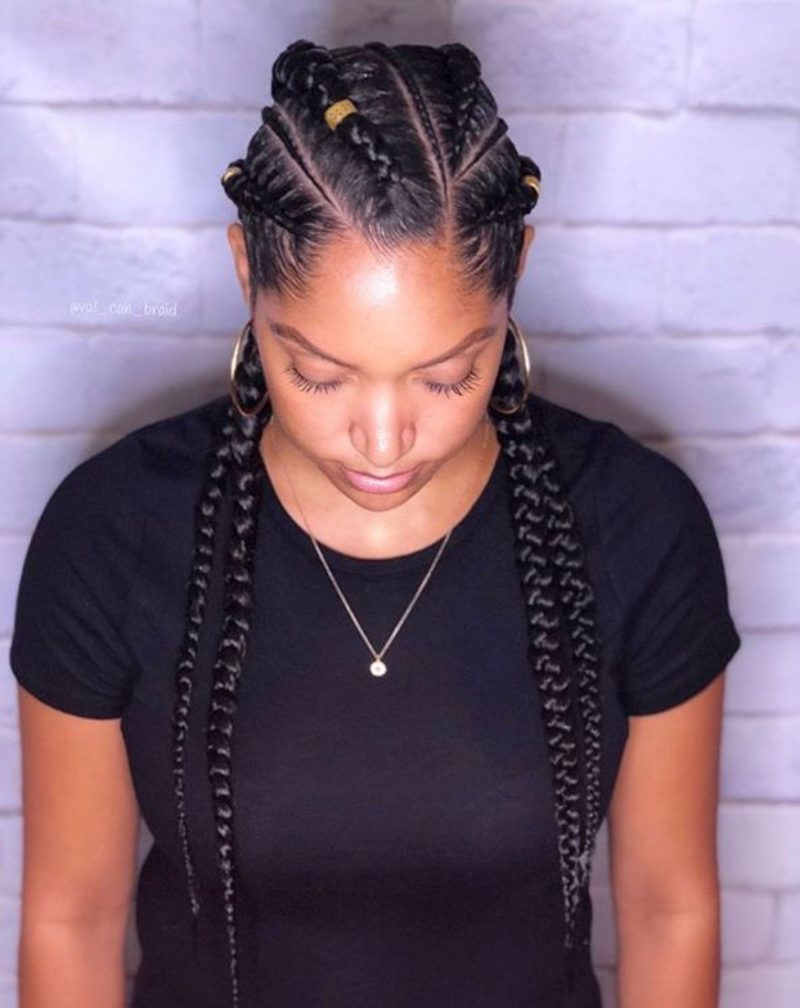 Goddess braids are a lot's common these days especially if you want a fast simple style with no drama then goddess braid is the best option.
80. Cornrow Bob Braid
Cornrow and braid do go hand in hand and the look is effortless yet you can rock it for practically any occasion.