Staying in trend is quite important for every fashion enthusiast.
While designers are all about creating something fresh and new, they also don't hesitate to revamp old styles and make them look more refreshing. Fashion is the best way to see what your favorite celebrities are up to, and they don't hesitate to go all points for an event.
Fashion is not just interesting when you can stay in trend, but also fun when you can make an old-style look more interesting. Every style also has its reason for standing out, and you just need to figure out what is in trend.
Events are often the best way for you to show off your fashion skills. This is why this week, we will be featuring event styles that have not just been elevated but will also continue to be in trend.
1. Sharon Ooja- Keeping It Lit As Always
Asoebi by: @anncranberry
Make up: @anitabrows
Styled by: @dahmola
Gele: @bjgele
Sharon Ooja has never been one to disappoint. This outfit might be changing what you think owanbe style ought to look like. If you are up for a combination of classy and smooth, then this is one style you need to replicate.
2. Symply Tacha- Keeping It Sleek And Fancy
Tacha sure knows how to set trend effortlessly. This is another chic outfit that makes fashion get more interesting. A combination of empire styles and traditional overall look is something we look forward to seeing more of.
3. Lily Afe- Elegant Style That Works For All Occasion
Dress: @ericamoorebrand
Mua: @maq_jose
Bag: @sophiawebster
Shoe: @aquazzura
This elegant gown is definitely something you need to have in your closet. This is classic and ideal for all event. Lily Afe is another fashion celebrity you can't help but love.
4. Erica Nlewedim- Keeping It Classy
Here is another look that is sure to change your idea of how high low style needs to be. This is considered even more classy, and Erica makes it look even more gorgeous.
5. Idia Aisien- Looking Gorgeous And Making Fashion Statements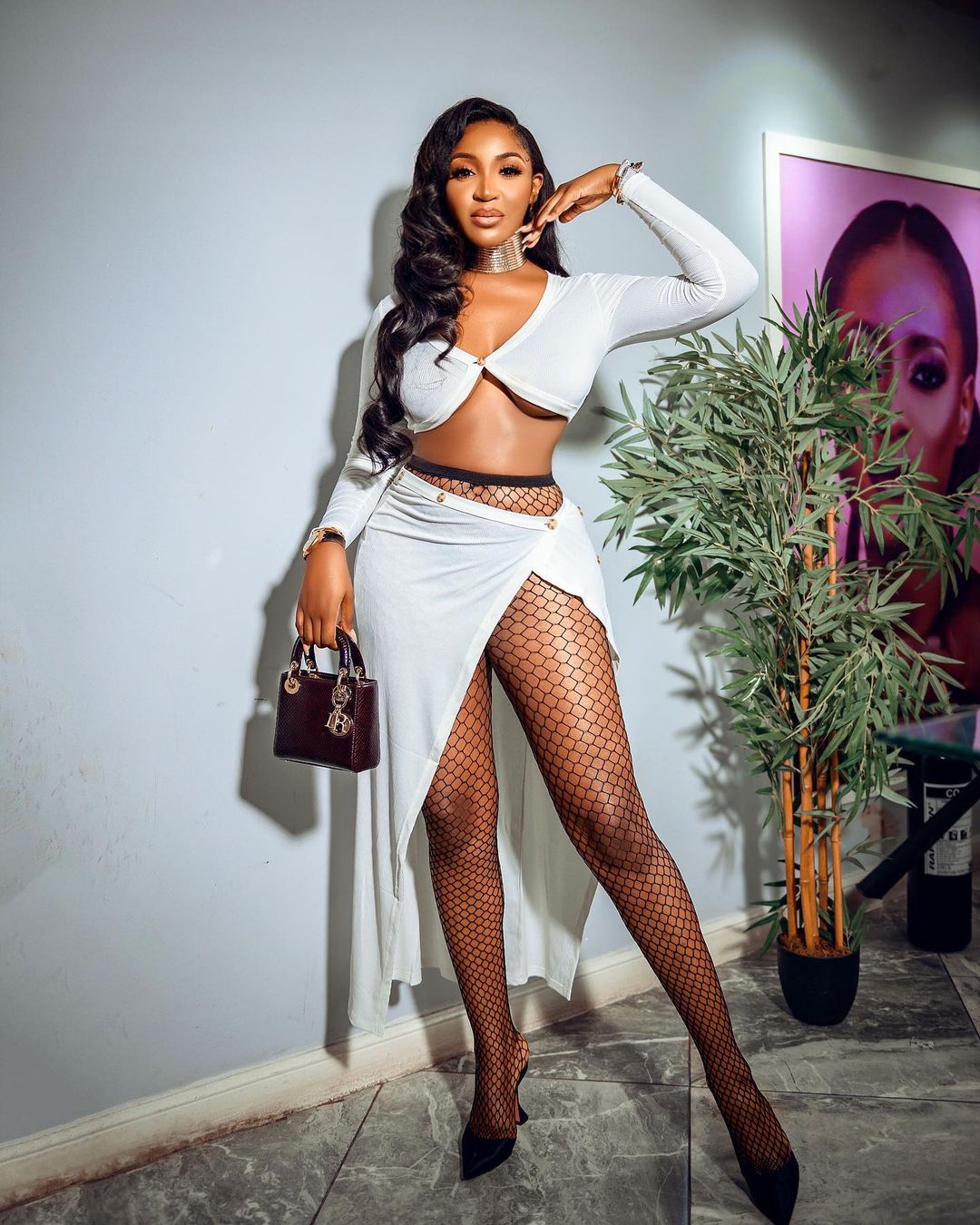 If you are up for something more haute for the weekend, then here is one from Idia Aisien to inspire you.
6. Chloe Bailey- Elegant And Less Dramatic Weekend Look
Chloe bailey has been giving us jaw-dropping styles for a while now and even on days she keeps it casual, there is still something catchy about it.
7. Ariyike Dimple- Rocking Owanbe Style That Is Not Going Out Of Trend
Make up by: @ceeyonceemua
Dress: @emaginebybukola
Hair from @tinusplace
Ariyike Dimple outfit from last week might be changing what we think of Ankara styles. This is really cute and practical for events.
8. Beverly Naya- Keeping It Gold And Beautiful
Styled by: @s.b.youme
Makeup + Hair: @flawlessfacesbyjane
Beverly Naya sure know how to make an outfit glow. This is another simple but effortlessly beautiful outfit you need for all occasion.
9. Adeola Adeyemi- Locking The Style In On Chic And Fun
Skin goals: @hushd.ng
Makeup: @kim_beautystudio
Dress: @emaginebybukola
Gele: @larrygele
Accessories and purse: @accessorize_by_rea
It is important that a bridesmaid choice of outfit stands out, and that is exactly what Diiadem is all about with this stylish style. This is dramatic and trend setting.
10. Ini Edo- Traditional Style That Can Never Go Wrong
Styled: @medlinboss
Outfit: @xtrabrideslagos
Beads: @tavinbeads
Makeup: @tolufelix_mua
This is another outfit that is always going to be around when you think of traditional styles for a wedding.
11. Shaffy Bello- Keeping It Stylish
Shaffy Bello sure knows how to serve us classy and interesting outfits. This is suitable for any casual or beach occasion.
12. Christiana Kayode- Serving Haute Bridesmaid Look
Dress: @veekeejames_official
Purse & Accessories: @portableaccessoriess
Gele: @larrygele
Makeup: @zantiara_lagos
Hair styled by: @ivys_place
Here is another bridesmaid style ideal to inspire you. This just the right amount of sass you need your gorgeous outfit to have.
13. Mary J Blige- Black Outfit Combination Every Lady Needs
Mary J Blige is giving the whole making black color rock vibe. This is one winter style combination you need.
14. Siyanda Bani- Leaving No Stone Unturned
Dress: @maryzodesigns
Shoes: @jimmychoo
Hair: @thesanhd
Makeup: @beezglam_studios
Siyanda Bani is another celebrity with incredible taste in styles. This is one short gown you do need for both formal and informal events.
15. Diane Russet- Keeping It Effortlessly Chic
Dress: @ann.usman
Makeup: @karenonyou
Black truly can be an interesting color if you know the right outfit to rock with it. This is just the perfect 2022 fringe style we all need.
<
16. Beyonce- Rocking The Diva Look As Always
Beyonce needs no introduction. She not only has incredible taste in styles, but also knows how to make any color pop. This slip dress is just what you need on those summer night out.
In Conclusion
Learning what outfit is suitable for an occasion is just as important as setting trends as well, which is why we have brought you outfits that are ideal for events. Celebrities and fashion influencers do enjoy bringing their best fashion foot forward anytime there is an occasion, and we must say they have continued to keep the event's fashion vibe checked.
Read more on celebsthatrock: