Looking for summer beauty essentials to carry with you everywhere you go? This is the post for you.
You need to get your skin ready and keep it in perfect condition all through summer, one of the best ways to do this is to gather all the beauty essentials that will help keep your skin free from summer UVB rays and part of the beauty essentials you need is skin lotions and moisturizer.
Their ability to help the skin stay hydrated and lock in moisture during summer is superior, the right lotion and moisturizer will enable you to spend hours outdoor with no fear of sunburn.
Moisturizers and lotions are vital everyday essentials that will keep your skin from getting irritated and blotched even after summer, the skin needs to stay hydrated at all times, so it does not become patched and get irritated, the use of these moisturizers and body lotion is to supply it with enough nutrient to keep it glowing and healthy.
Now the important thing is using the right moisturizer that falls under your budget radar, moisturizers and lotions can be a bit pricey due to their importance but we have made a list of those moisturizers and lotions you can buy under $20.
Summer Beauty Essentials: Lotions, Moisturizers Under $20 to Buy
When it comes to everyday essentials like moisturizers and lotions, you can be confused about the right in terms of quality, not to worry these are the best moisturizers and lotions we have carefully selected for you.
1. La Roche-Posay Toleriane Double Repair Face Moisturizer
La Roche Moisturizer offers quality and affordability, light on the skin and does not irritate as it contains no fragrance or paraben, restores the skin natural protective barrier, acts as anti-aging against premature wrinkles. Tested and proven to give the skin a healthy look and also protect it from bacteria's that might cause it to break out.
2. Aveeno Eczema Therapy Daily Moisturizing Cream for Sensitive Skin
You need a daily moisturizer, that won't compound your skin, Aveeno moisturizing is perfect for all skin types and it's light and gentle on the skin, prevents and protects the skin against dryness, makes you comfortable all day. Aveeno replenishes lost moisture and keeps the skin nourished after a long day of activities,
3. CeraVe SA Lotion for Rough & Bumpy Skin
The perfect remedy to rough and bumpy skins. light on the skin and gives no reaction whatsoever even after a long sweaty day, with Cerva lotion you can enjoy a long day outdoor as it offers maximum protection against the sunburn. You can use to clear and smooth patched and dry skin, it is fragrance-free and also contains no oil. Perfectly exfoliates the skin as well.
4. Adamia Therapeutic Repair Lotion
Adamia restores damaged skin, keep it balanced and easily absorbs into the skin texture, rich in omega 7 for soothing the skin, gluten-free, and when it comes to absorbing, it has an exceptional way of it, will leave the skin glowing and light through the whole day, even after a sweaty day, it does not irritate the skin or cause any skin reaction especially for sensitive skins.
5. Cetaphil Moisturizing Lotion
Cetaphil moisturizing lotion is perfect for all skin types and in the case of uneven skin tone, it can be used to even it out, constant use will lead to having smooth and soft skin, delivers 24-hour hydration to your skin. Very effective against acne and also any skin reaction. Cetaphil is trusted to nourish your skin and keep it hydrated.
6. Alpha Skin Care – Renewal Body Lotion
Alpha skin care naturally and gently lifts away dried up and dead skin cells in order for new and healthy skin to emerge, reduces the appearance of wrinkles and lines greatly and in the aspect of spending lots of time outdoors, it helps keep your skin moisturized and hydrated to prevent dark spots from spreading. It also contains some skin ingredients that keep the skin healthy.
7. Aveeno Positively Radiant Daily Face Moisturizer
Formulated to keep the skin positively radiant and bacteria free, reduce the appearance of blotchiness and discoloration to give you a bright and naturally smooth skin with time. Non-greasy and easy to wear under makeups with no fear of clogged pores as it is oil free and good for all skin types. Protects the skin from sun damages and with time gives naturally radiant skin.
8. Olay Face Moisturizer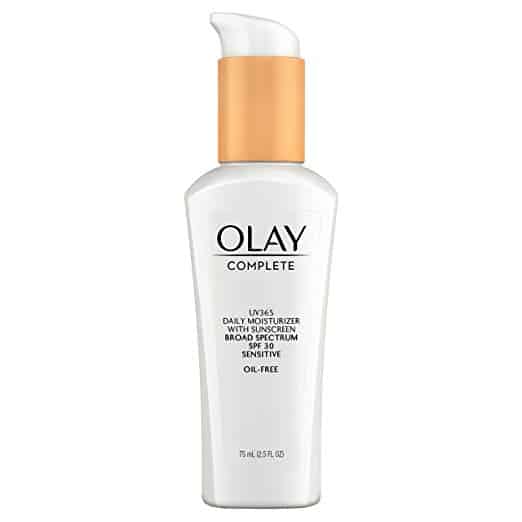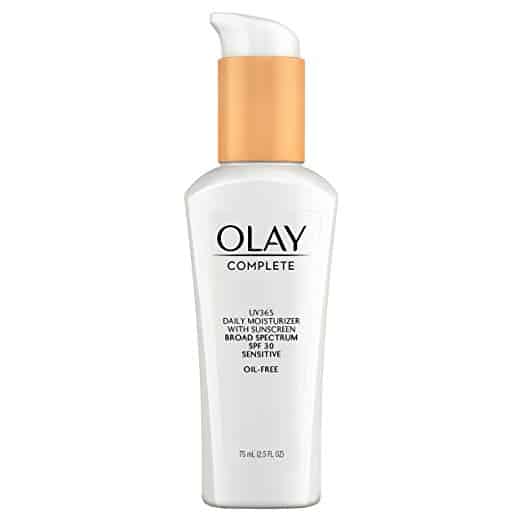 Olay face moisturizer is one of the best faces moisturizers you can trust to keep your skin in absolutely good condition, protects the skin from acne and irritations, Formulated with vitamins that protect the skin from the sun as well, helps maintain a radian, bacteria free skin, designed for all skin types and also oil free so no clogged pores, and you can enjoy a long summer with a clear light skin.
---
Moisturizing lotions do not just exist for the summer but it's an every essential you need for glowing and healthy skin, the moisturizers have been carefully selected, to ensure they contain no skin-damaging ingredients but rather ingredients that make your skin radiant and smooth.
Continue reading: