Are you ready to get sexy with Ghana braids? We know the type of braids that often comes to mind when this question is asked is the normal tribal braids, however, ghana braids are not limited to that alone. These Intricate braids might have their root in Ghana but with their different techniques and styles, other continents are finding it interesting as well.
Traditionally, Ghana braids are similar to tribal braids and are believed to have a way of communicating status, age, relationships, and more. Recently, Ghana braids are being revamped and it's about acknowledging heritage while showing off your personality and style.
Ghana braid is a common term for many popular braid hairstyles. These braids date back thousands of years and if you are wondering what braid is in trend. We have rounded up the top trending Ghana weaving hairstyles to try out this year.
25 Ghana Weaving Hairstyle Ideas
Ghana braids are a common choice of hairstyle in African countries and they are quite stylish. They can be styled in numerous ways and whether you like your braids short or long. Here are 25 stunning Ghana braids worth trying in 2021.
1. Shuku Stitch Ghana Weaving
Shuku is one of the Ghana weaving styles that has been around for a very long time. When we talk about Ghana weaving, shuku comes to mind and hairstylists have gotten more creative with it. This is a simple and exciting combination of tribal braid and Ghana weaving.
2. Lemonade Braid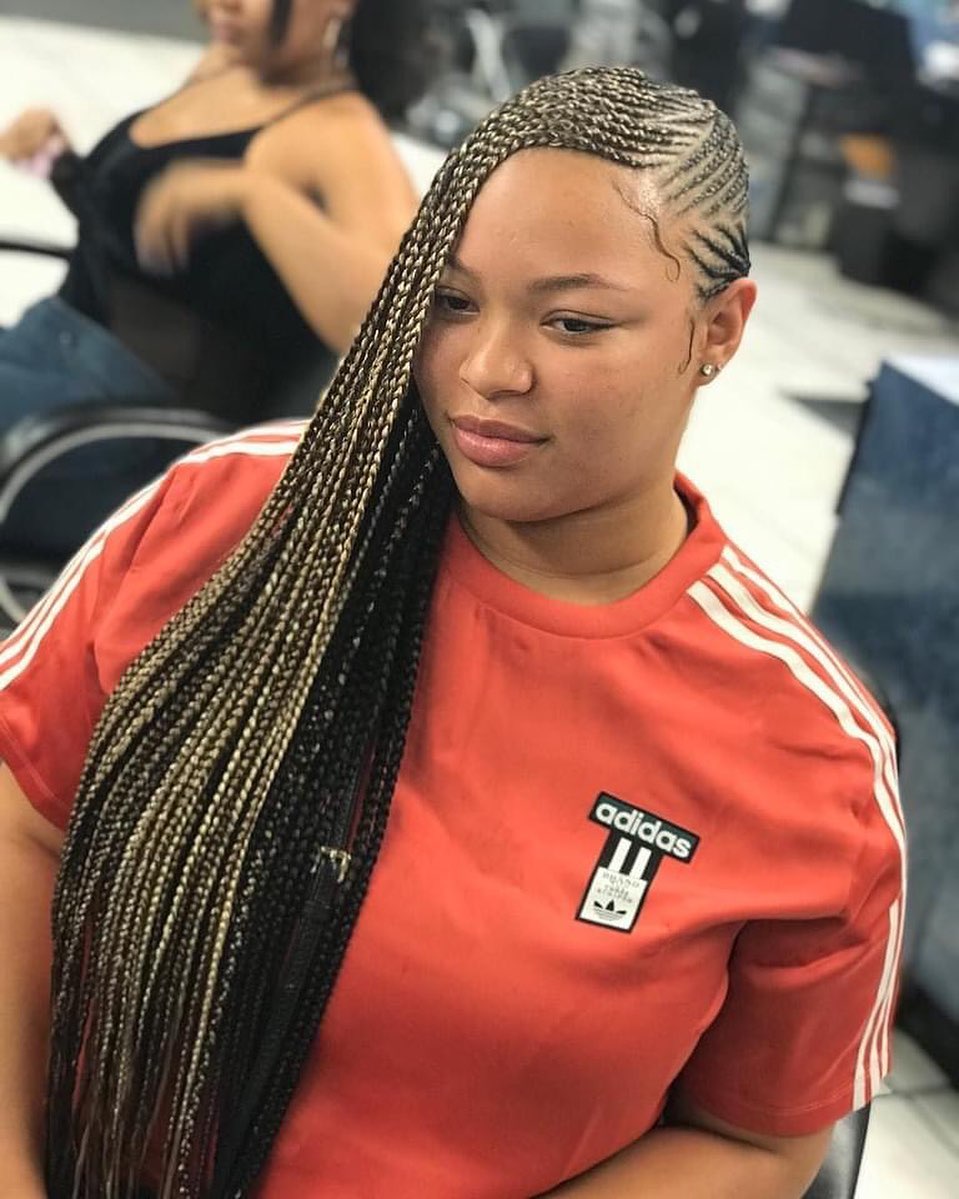 If you are up for side braids that are fancy and classy then here is a Ghana weaving lemonade braid you are sure to love.
3. Dija Weaving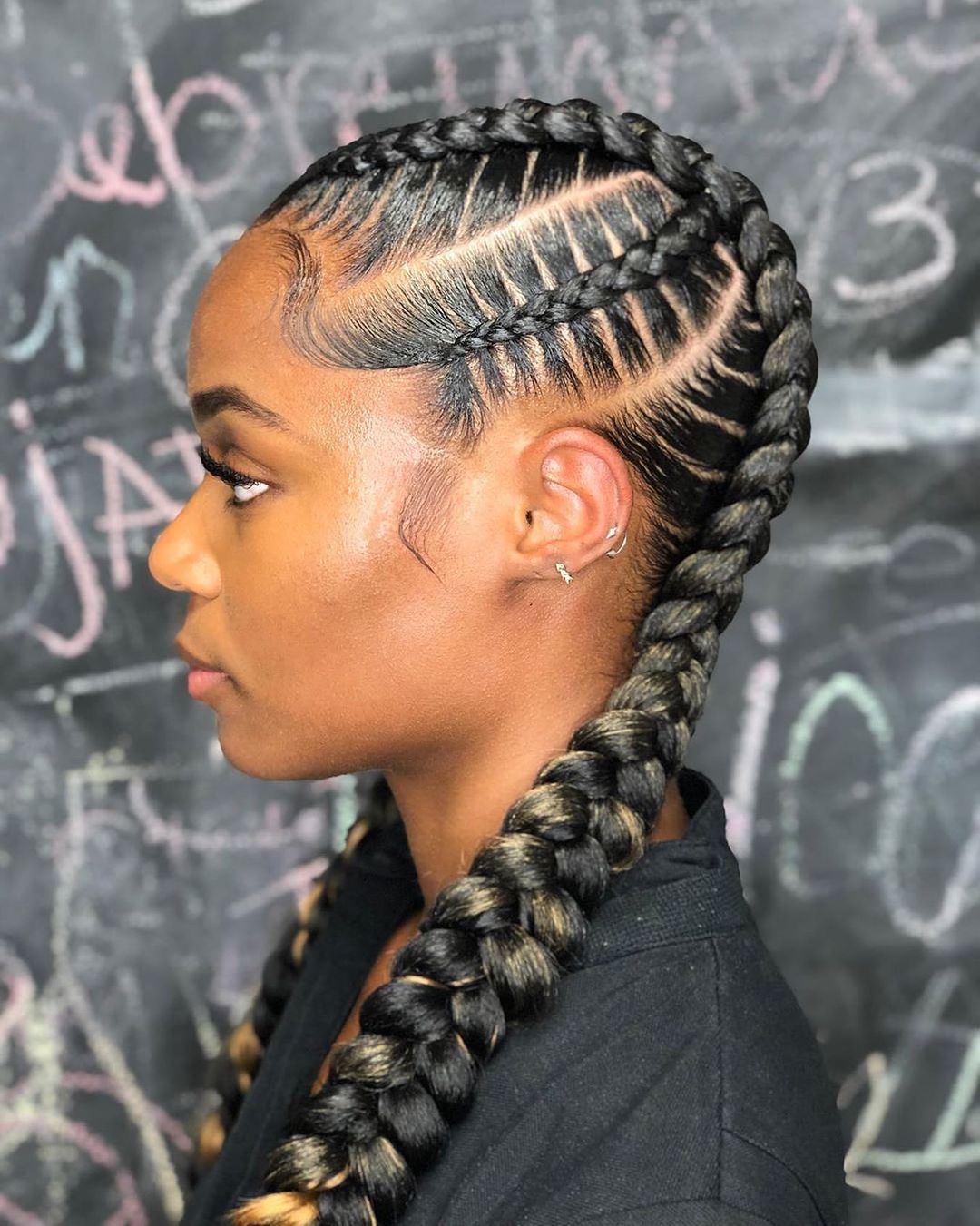 Dija weaving usually involves two sides plaited braids but it gets more fun by adding side cornrow braids. This is the cool way to step up your Ghana weaving game.
4. Half Up Cornrow Ghana Weaving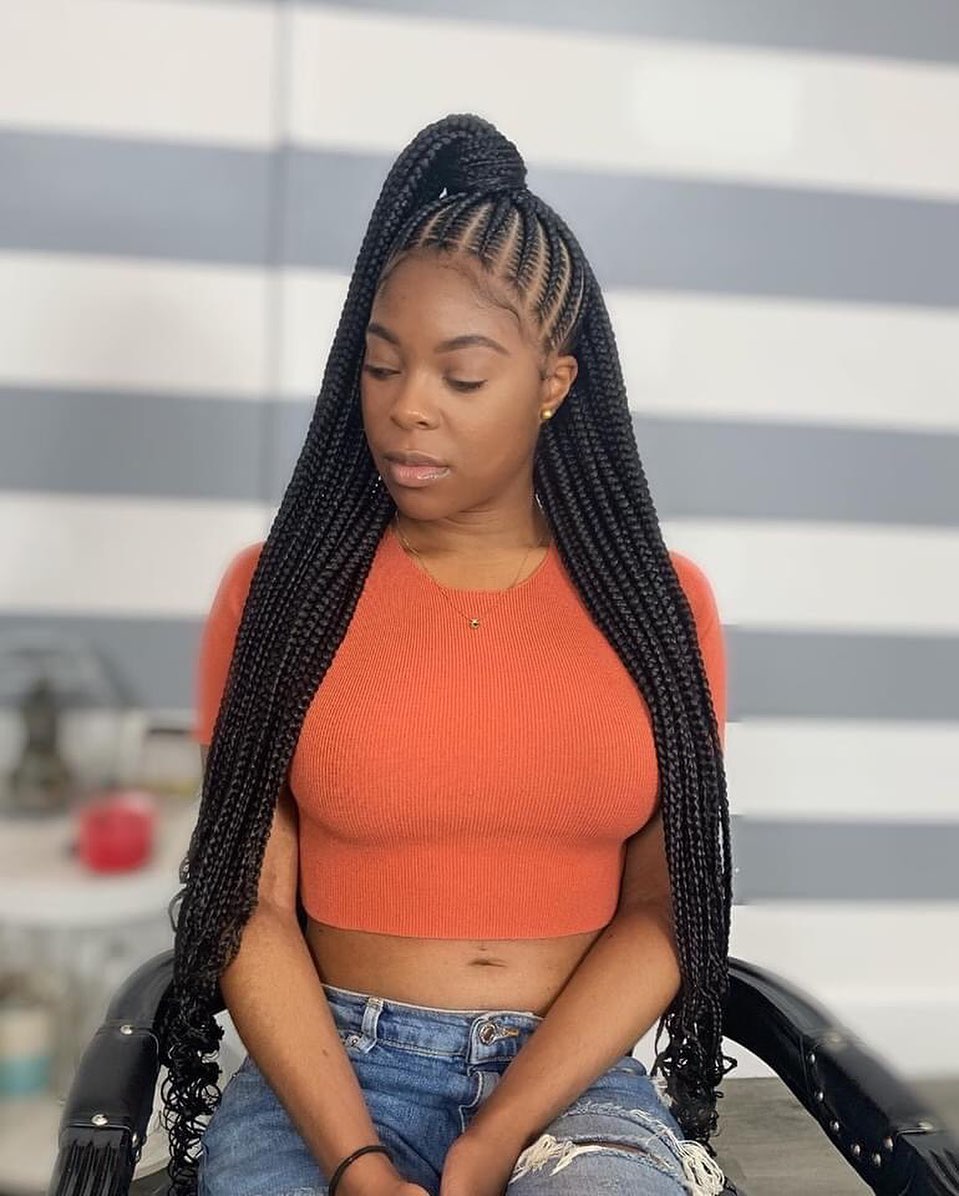 We are loving this exotic Ghana weaving braid. It tends to take time if you want it as long as it is above but it's a style worth trying.
5. Artistic Ghana Braid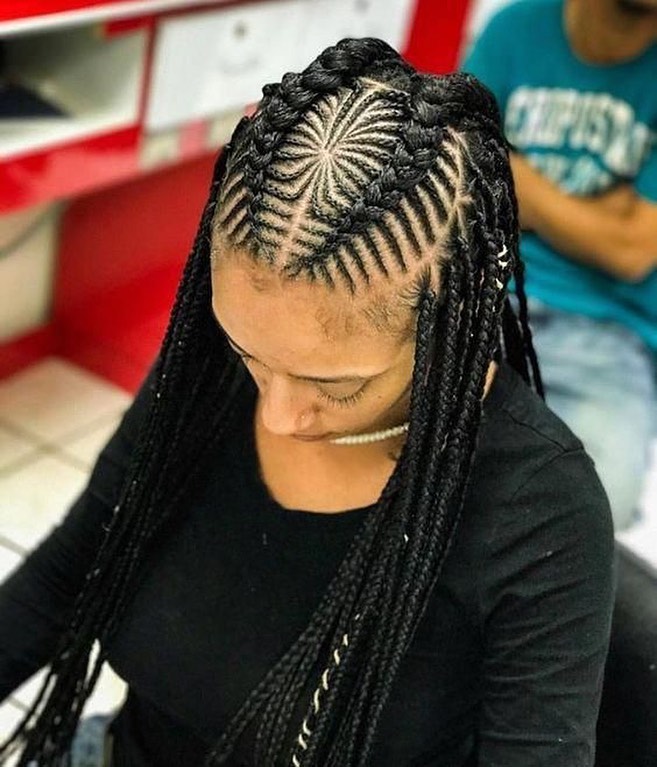 Artistic braid is another Ghana weaving braid that might require you to sit for a long amount of time but it's a hairstyle worth it.
6. Ghana Weaving Ponytail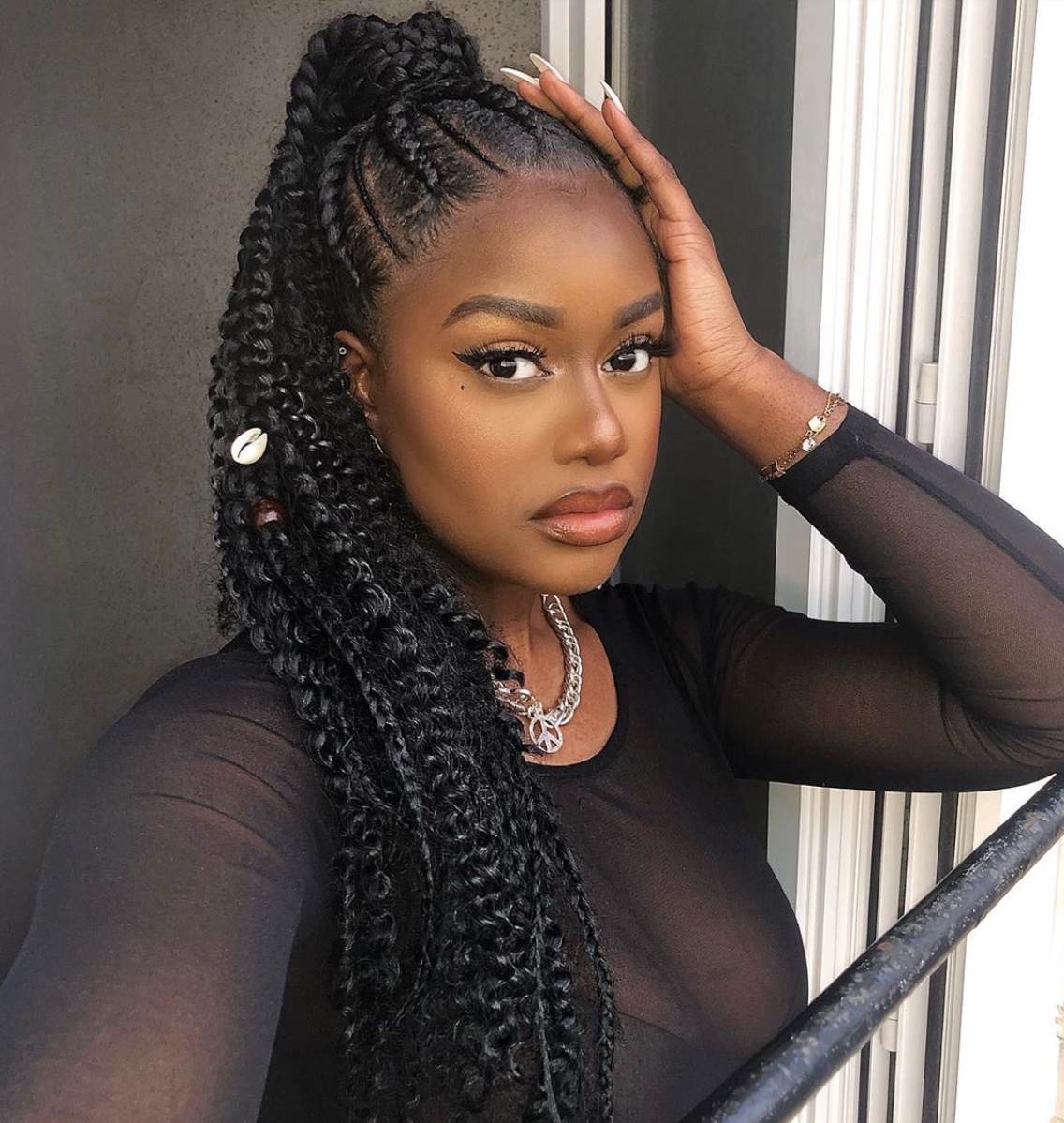 Ghana weaving ponytail is the perfect hairstyle if you want to add personality to your look. It is a really fancy hairstyle and also makes a great protective hairstyle for all hair types.
7. Beaded Ghana Weaving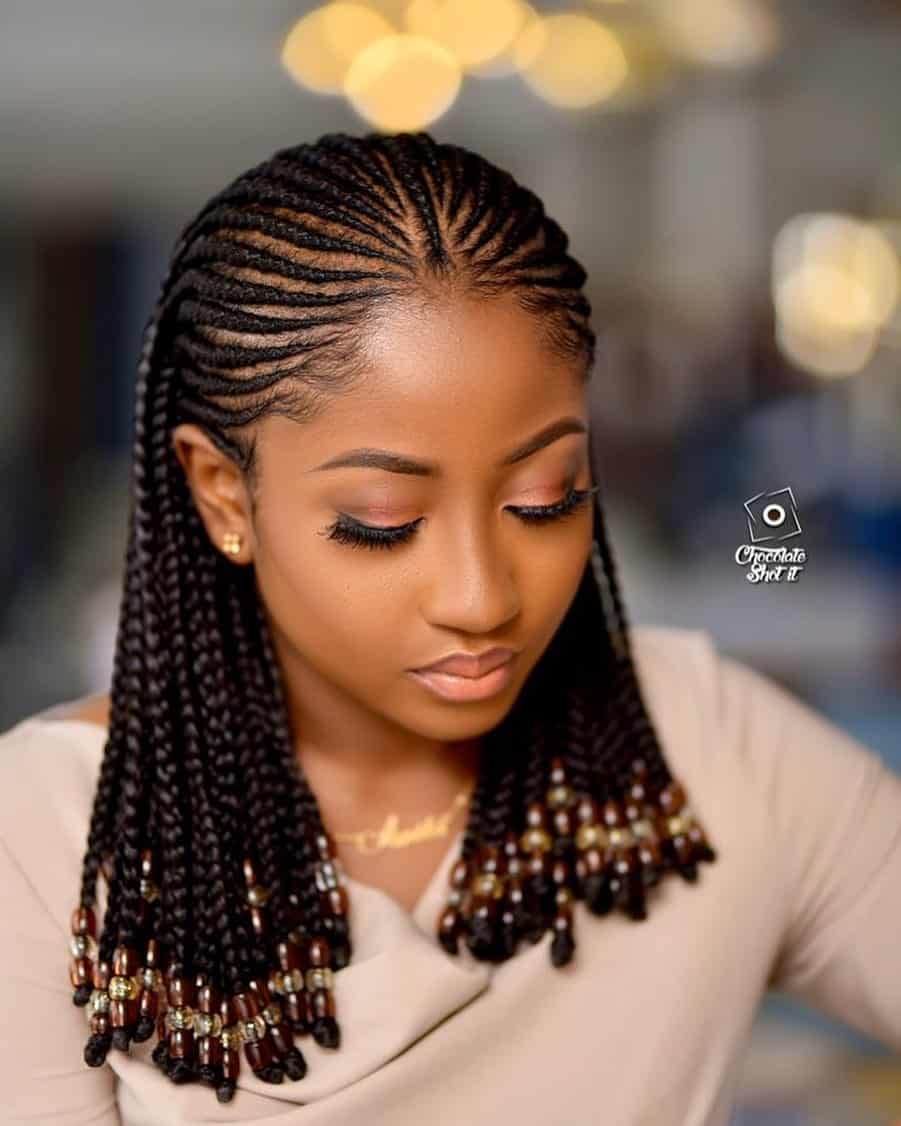 It's not just Ghana weaving braids we are saying yes to but also adding beads as well. Beads sure of a way of making any hairstyle look fancy and above is just the party hairstyle we all want.
8. Side Ghana Weaving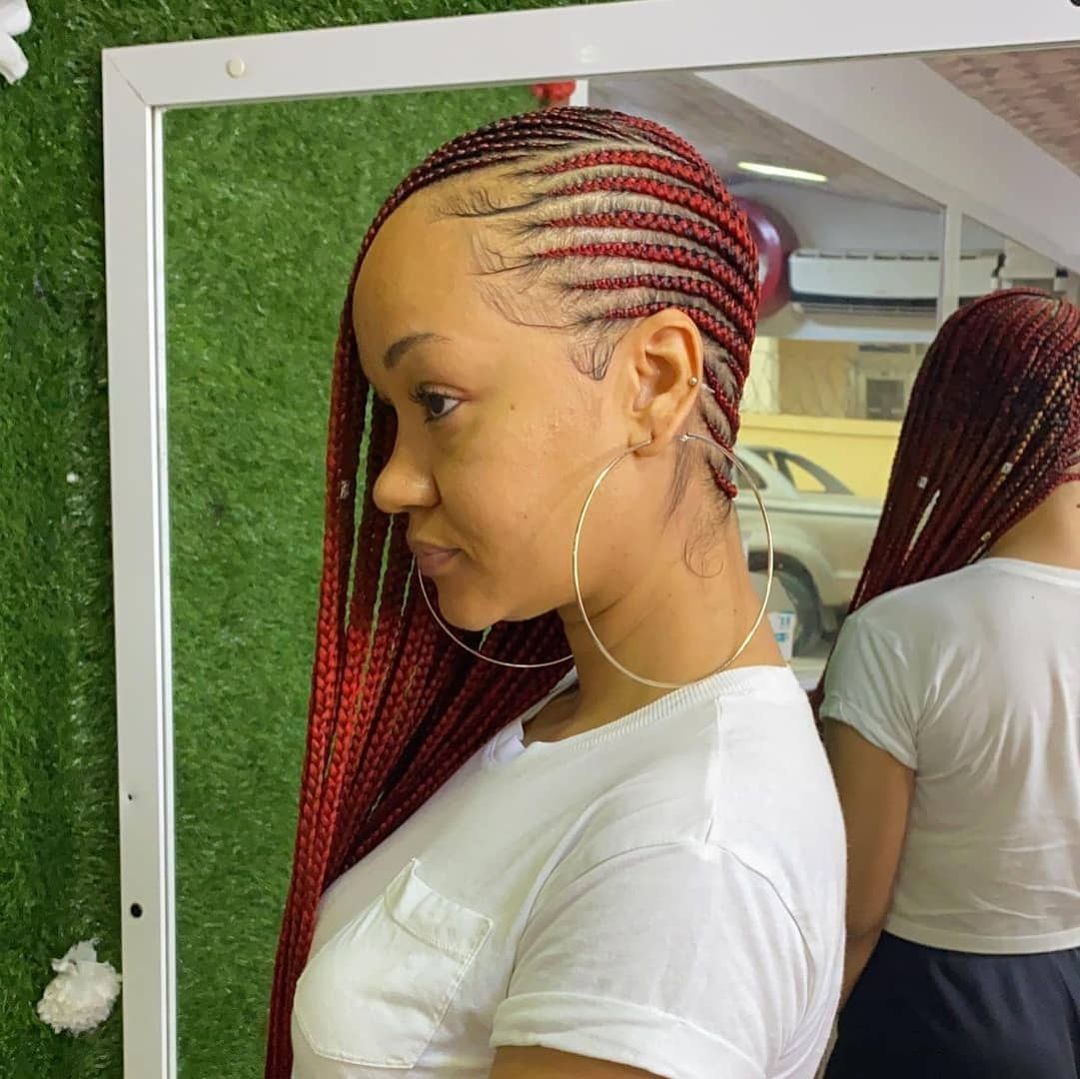 Keep it stunning with some side Ghana weaving and go with colour for more glamour.
9. Curly Side Ghana Weaving With Base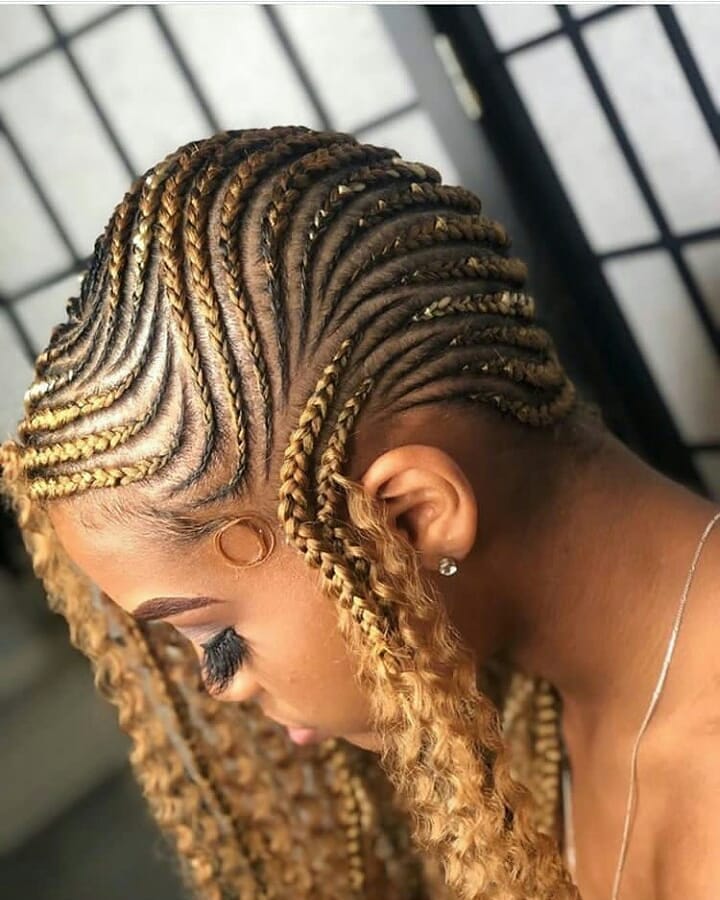 This hairstyle is all the rage these days and it's not just cute but helps keep your hair under wrap for a long while.
10. Double Ponytail Ghana Weaving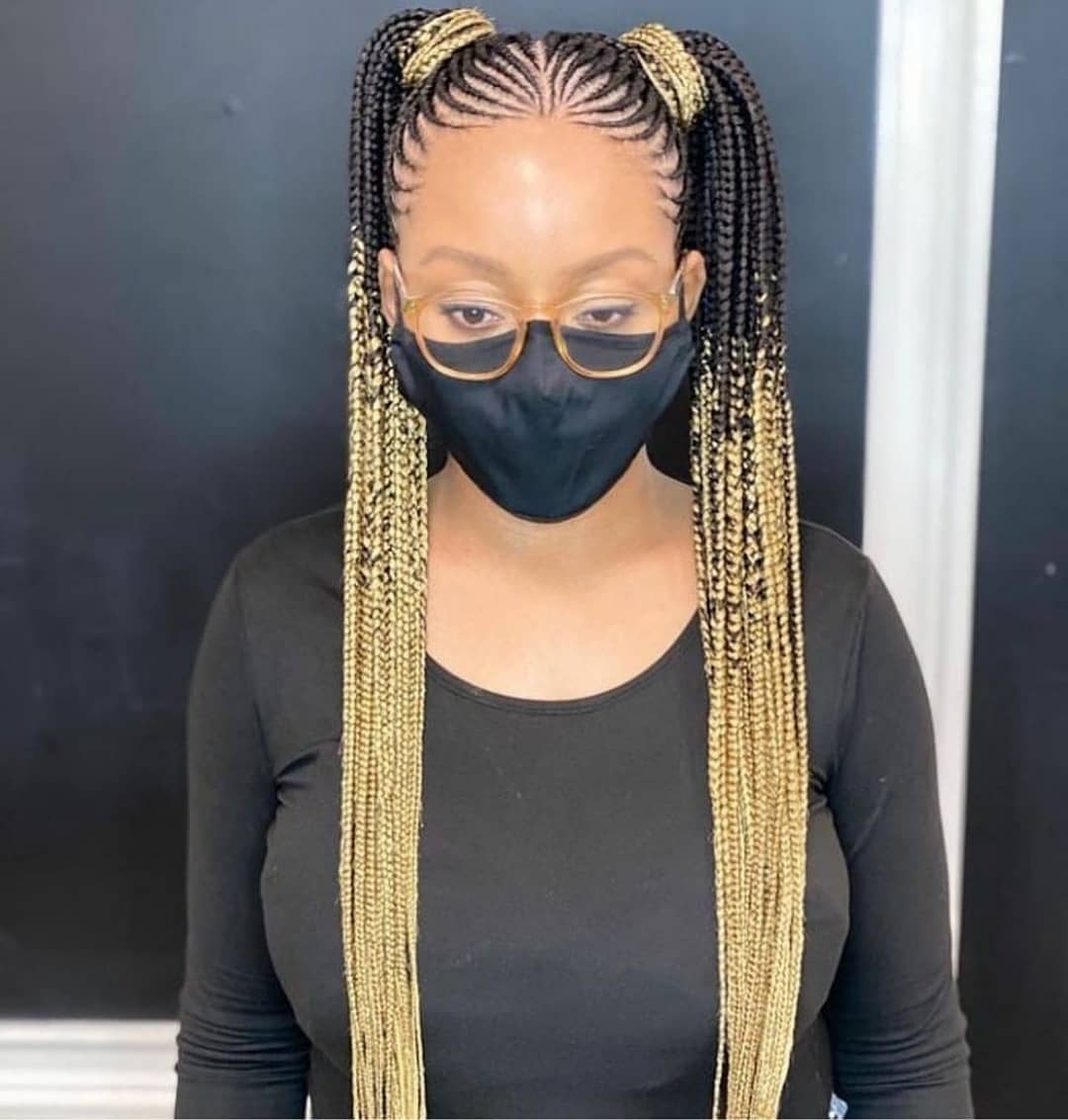 Double ponytail Ghana weaving is taking an upgrade from the usual one ponytail and it's fun to try as well.
11. Two Step Ghana Weaving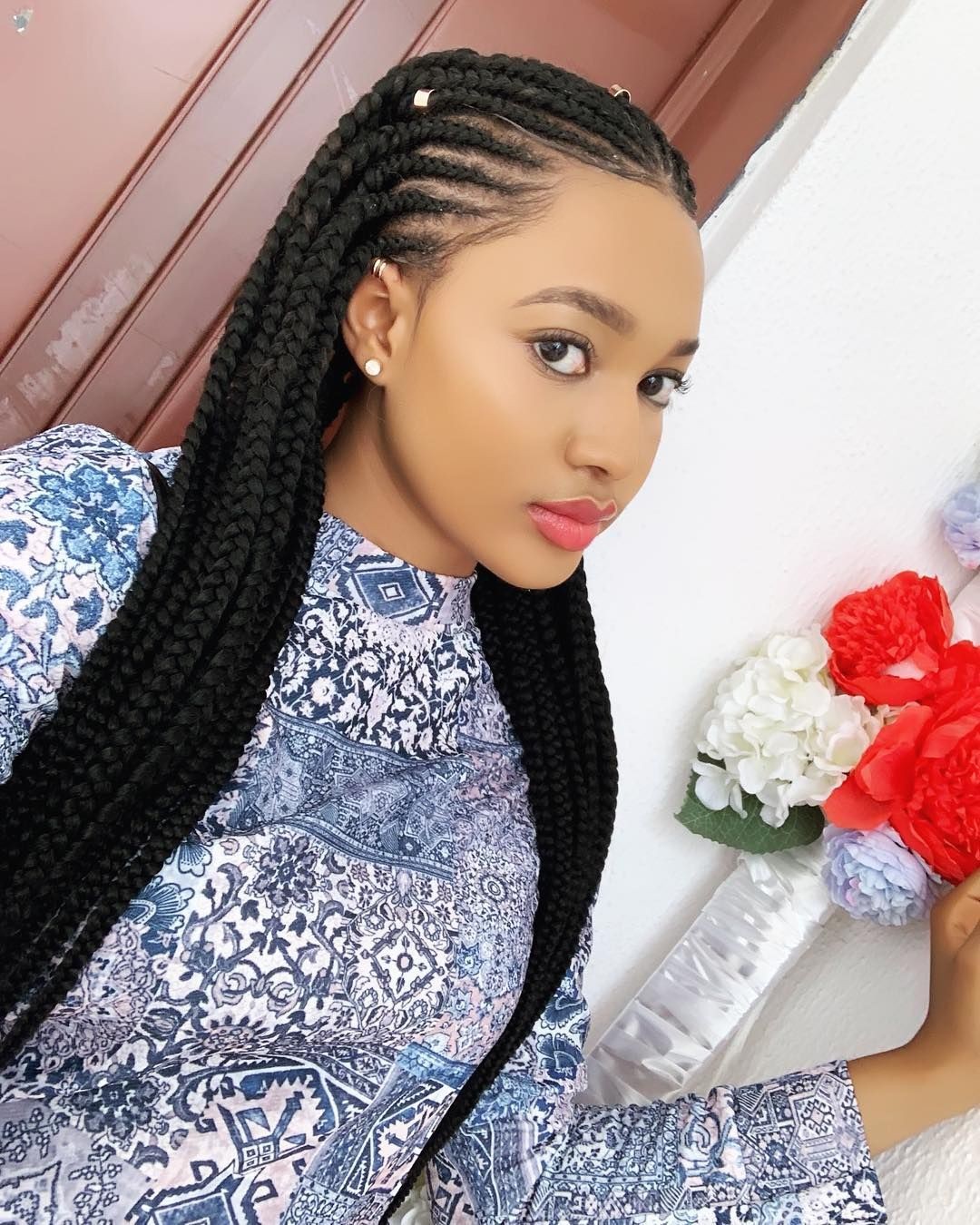 Rock this fierce two step braid any season and on any hair type.
12. Cornrow Weaving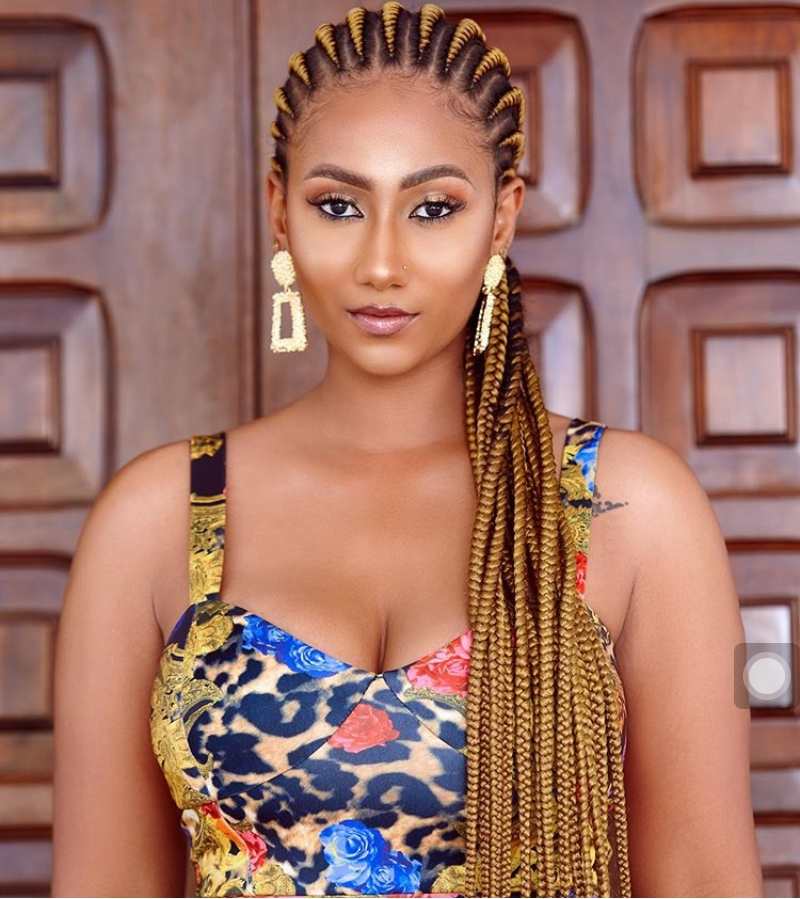 We are in love with these simple cornrow weavings. The longer it is in length, the more stunning it actually is. You can add some vibrancy to this hairstyle with colorful extensions.
13. Center Parting Braid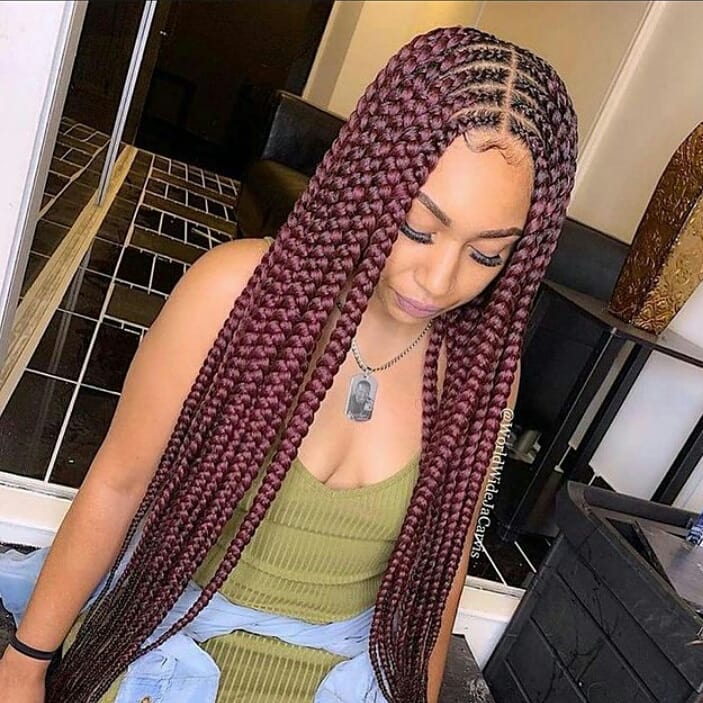 There is no doubt that this is an iconic Ghana weaving hairstyle we would love to see more of.
14. Ghana Weaving Shuku Design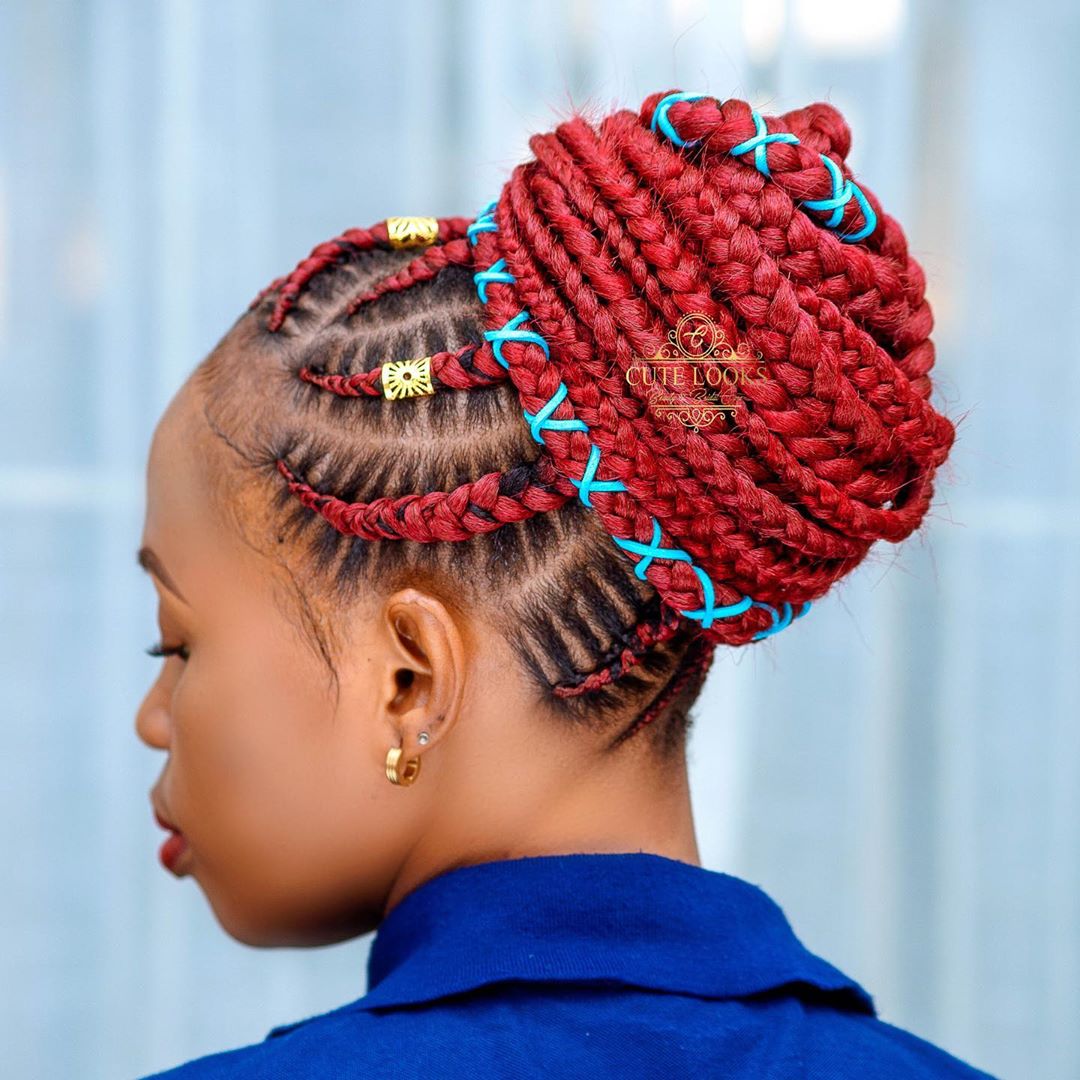 Add some spice to your Ghana weaving hairstyle with some intricate designs and colorful extensions.
15. High And Low Updo Curly Weaving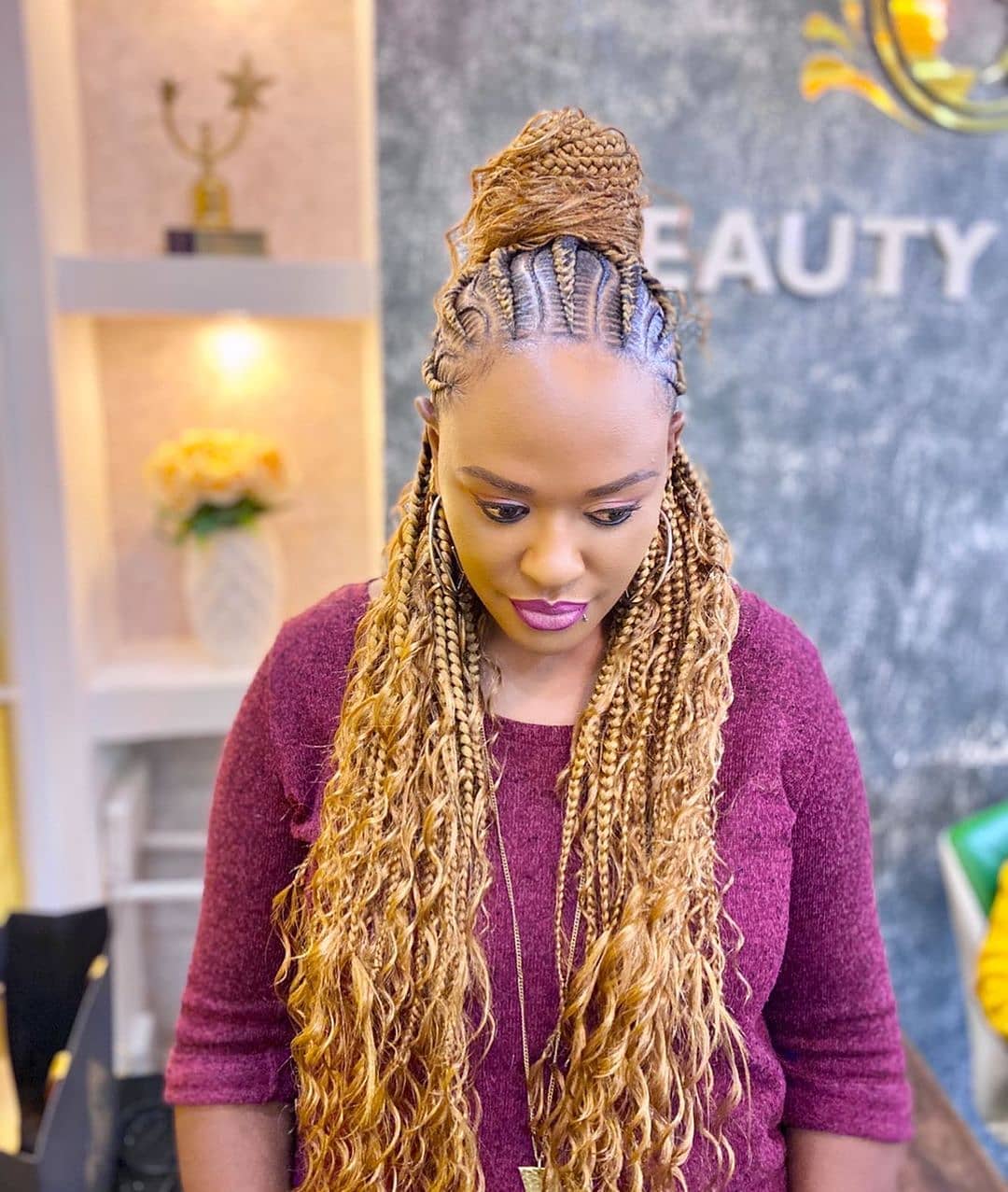 It's all about the swirly curls with this hairstyles and it provides you with a playful and bouncy look.
16. Stitch Braids All Back Ghana Weaving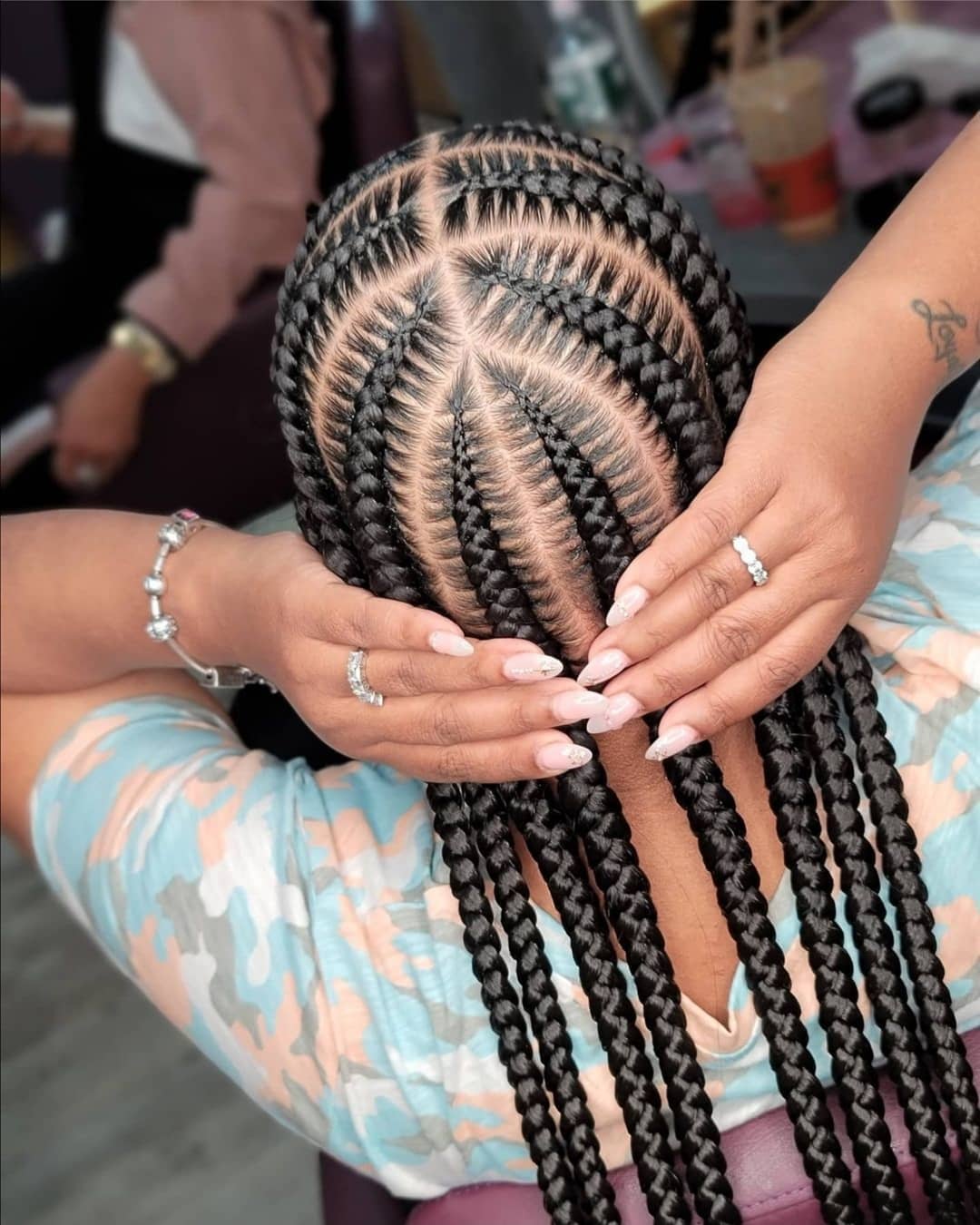 Stitch braids are also another form of Ghana weavings you can try if you are looking to recreate a unique elegant hairstyle.
17. Parted Ghana Weaving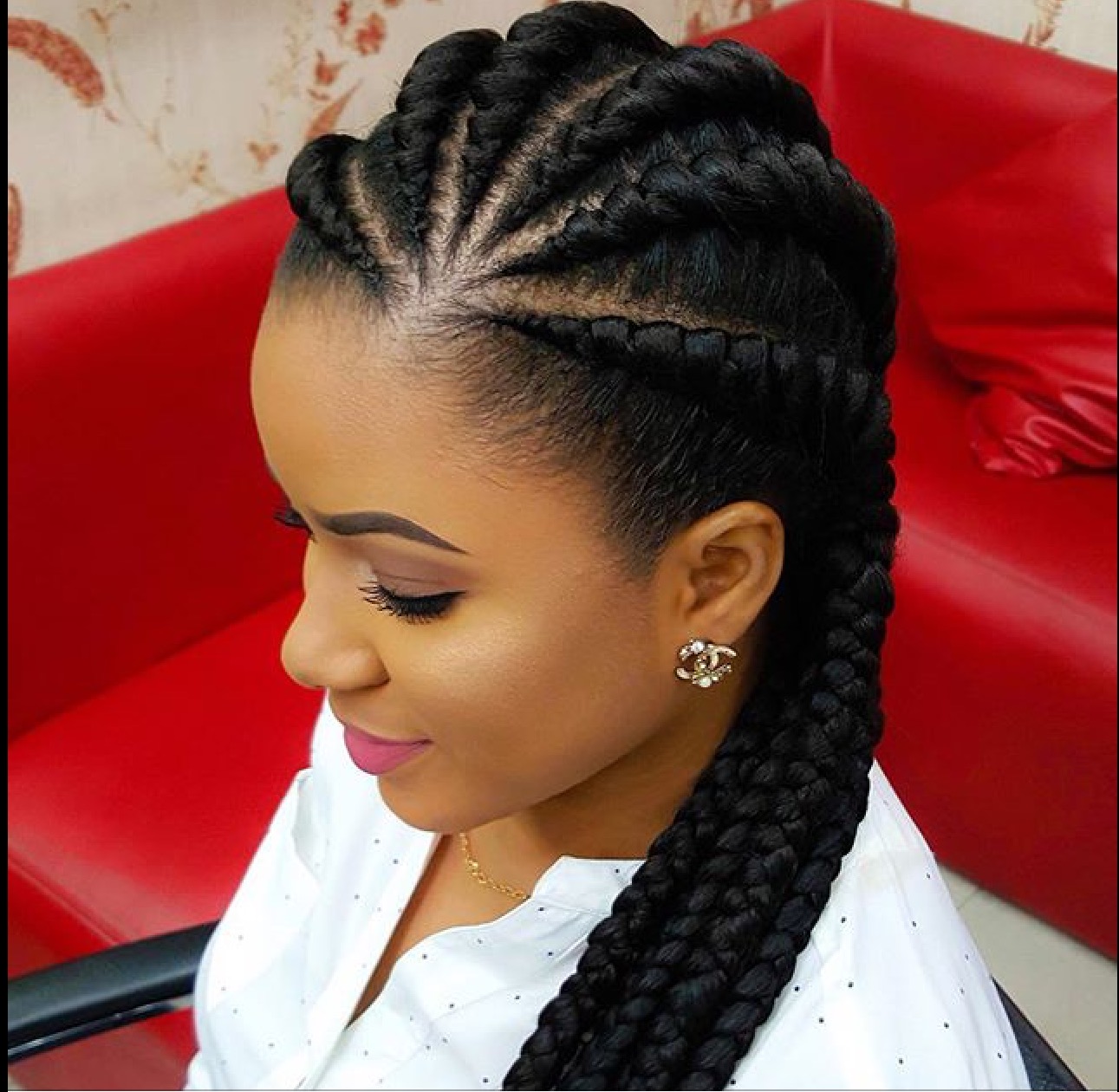 This parallel Ghana braids help you create a simple neat look and they are perfect with or without extensions.
18. Lemonade Ghana Weaving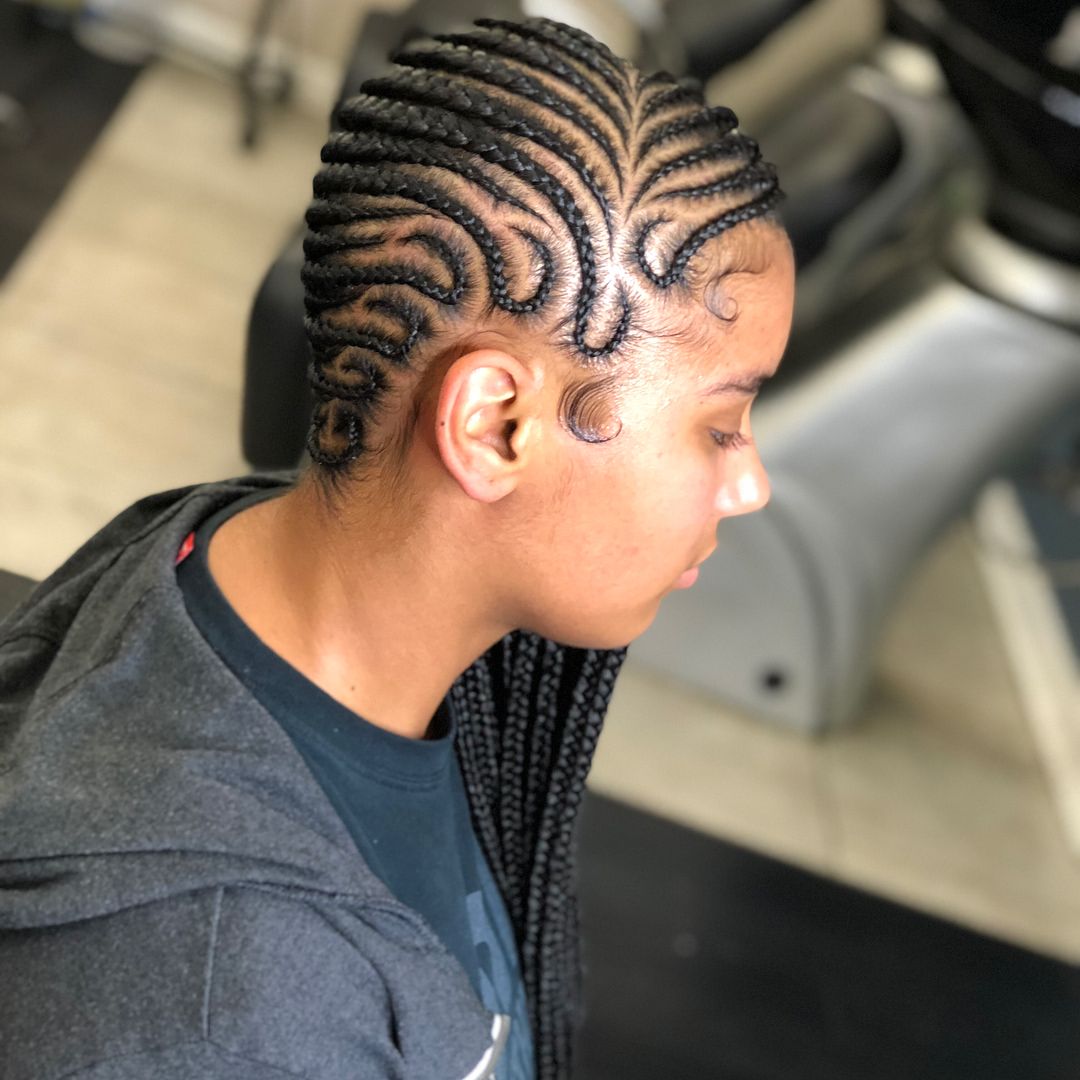 Lemonade braid hairstyles are also known as side braids. Above is an interesting way to style lemonade braid with design and patterns.
19. Shade Adu Ghana Weaving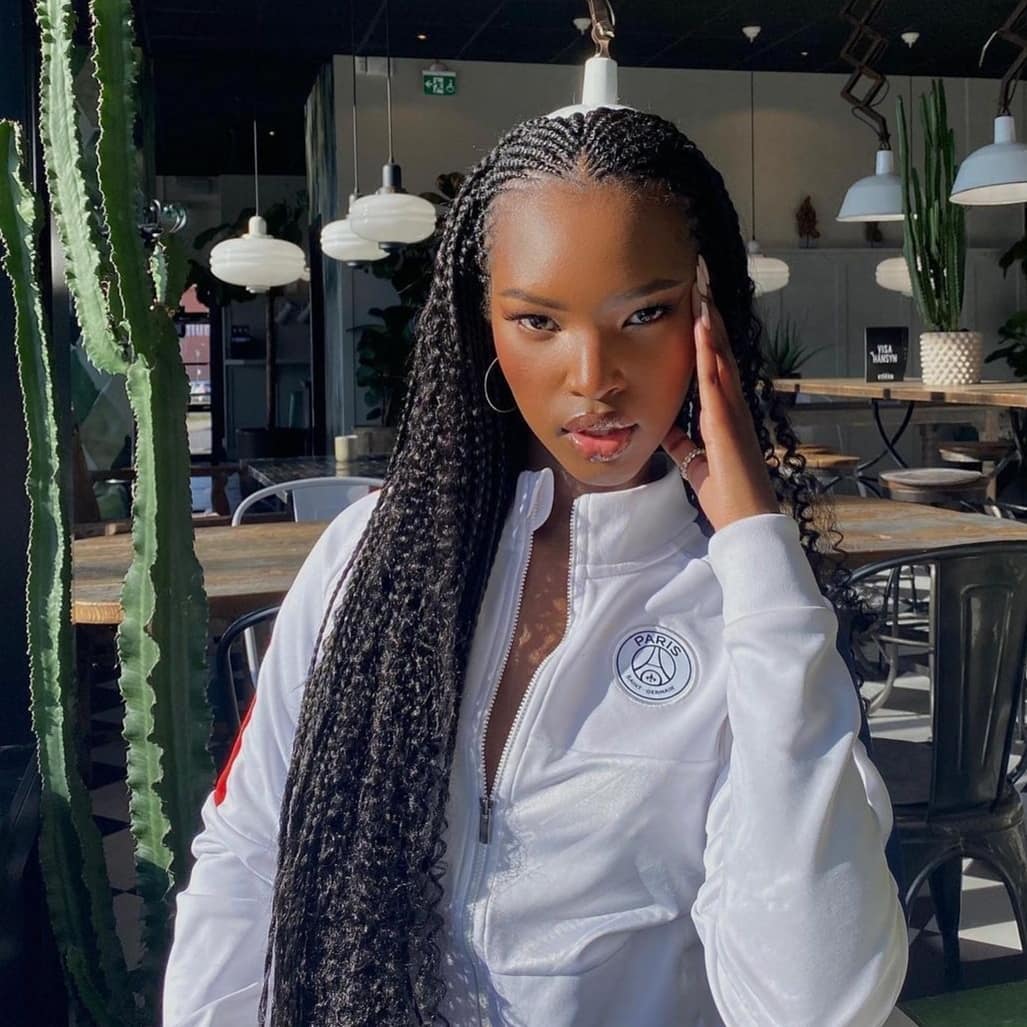 These braids remain one of the most classic Ghana weaving hairstyles. The swirl curl adds to the glamour of the hairstyle.
20. Half Up Half Down Ghana Weaving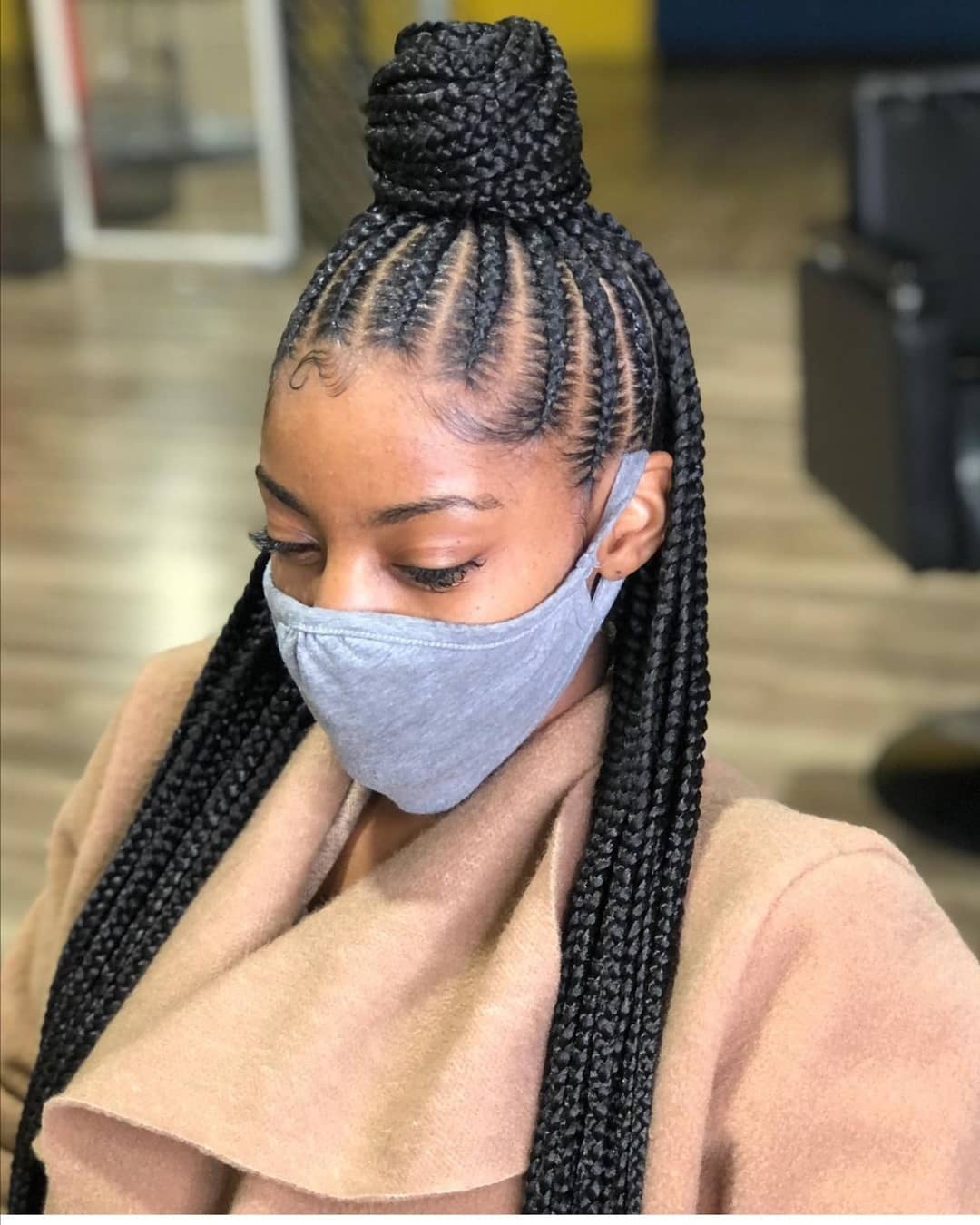 This hairstyle definitely will be around for a while and above is the right hairstyle to help add volume to your hair. It can be rolled up easily and can be styled with both parts down to create a long luscious braid hairstyle.
21. Spread Out Ghana Shuku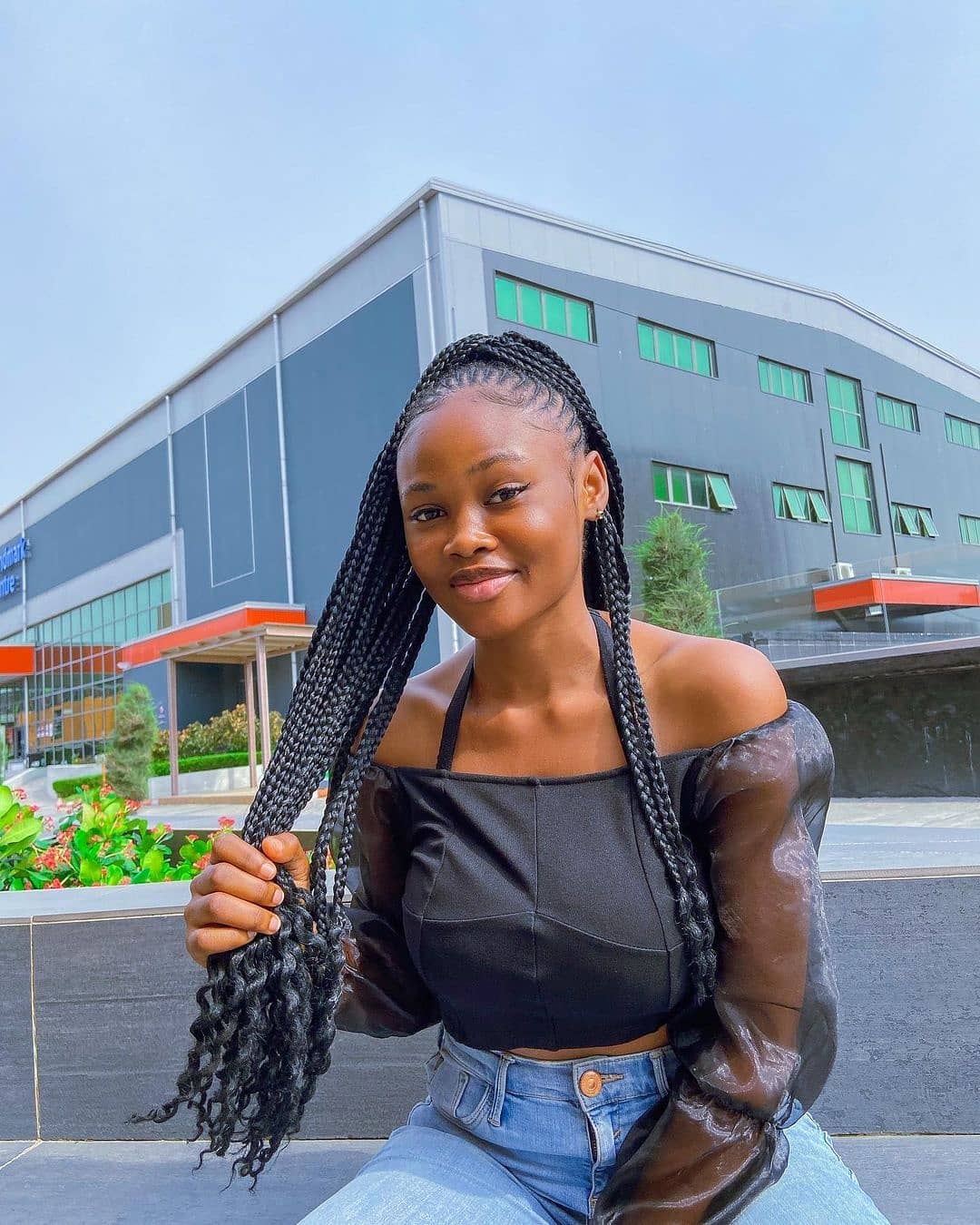 Shuku Ghana weaving hairstyles have always been in trend and there are so many ways they can be styled. Here is one of the most fascinating shuku hairstyles to try in 2021.
22. Tribal Ghana Weaving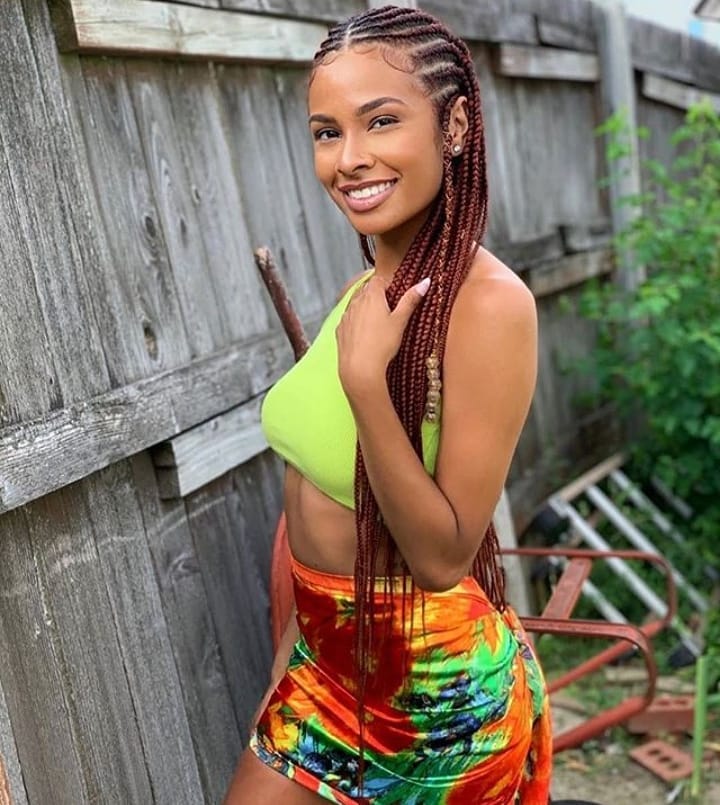 We all love a stylish braid, it helps keep things classy.
23. Centre Parting Cornrow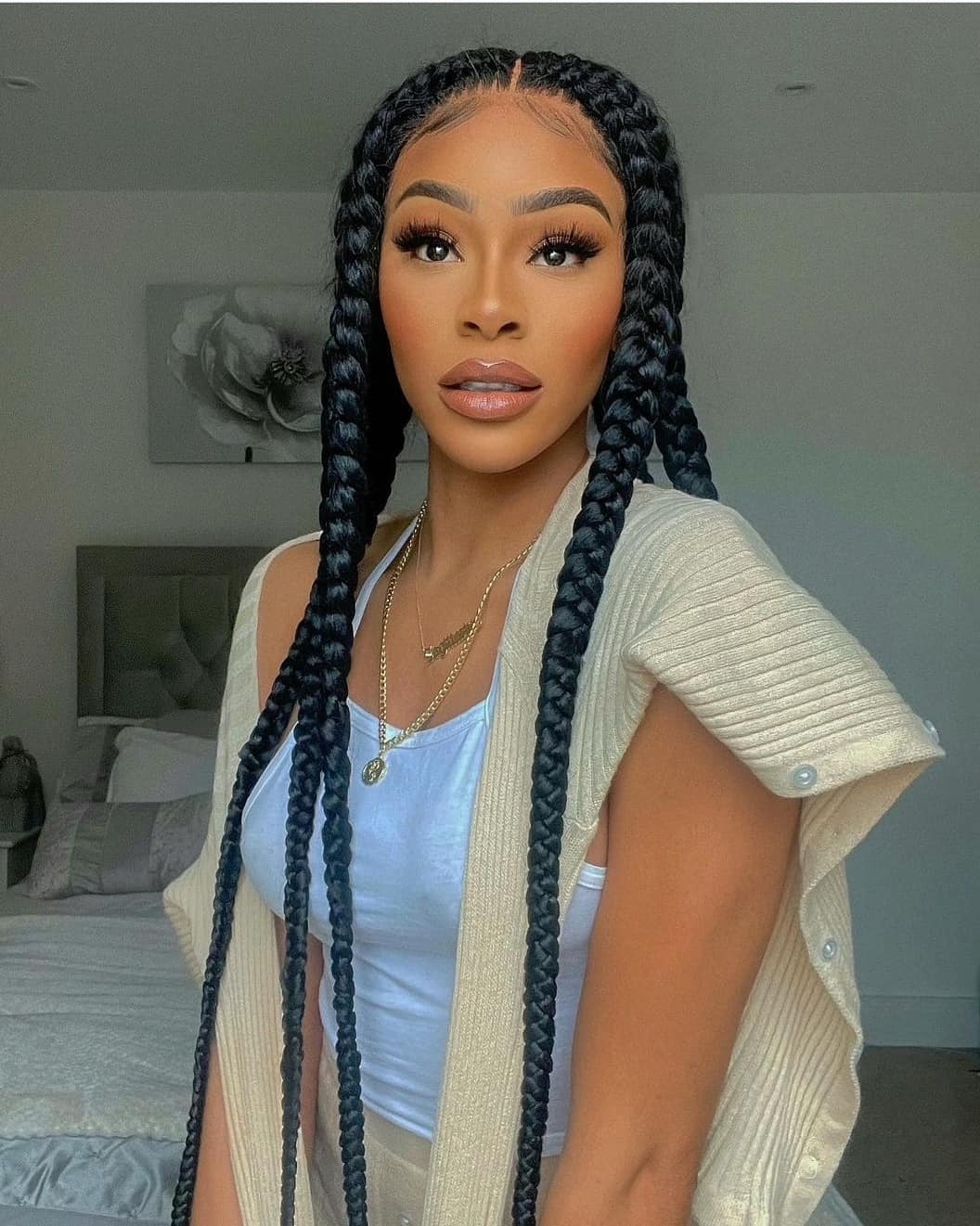 If classy is what you are seeking with your choice of braids then here is the hairstyle you are sure to love. It is also a perfect protective hairstyle for natural hair.
24. Stylish All Side Ghana Weaving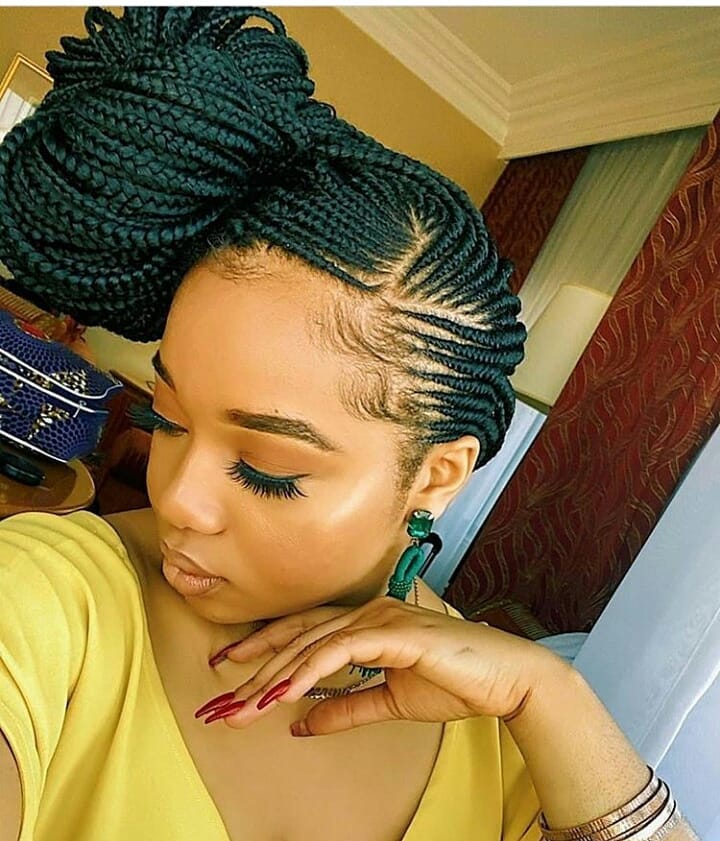 All side Ghana weaving is another really simple and exciting hairstyle. However, in the picture above, the braid has gone from simple to elaborate and fancy and we do love it regardless.
25. Low Pigtail Weaving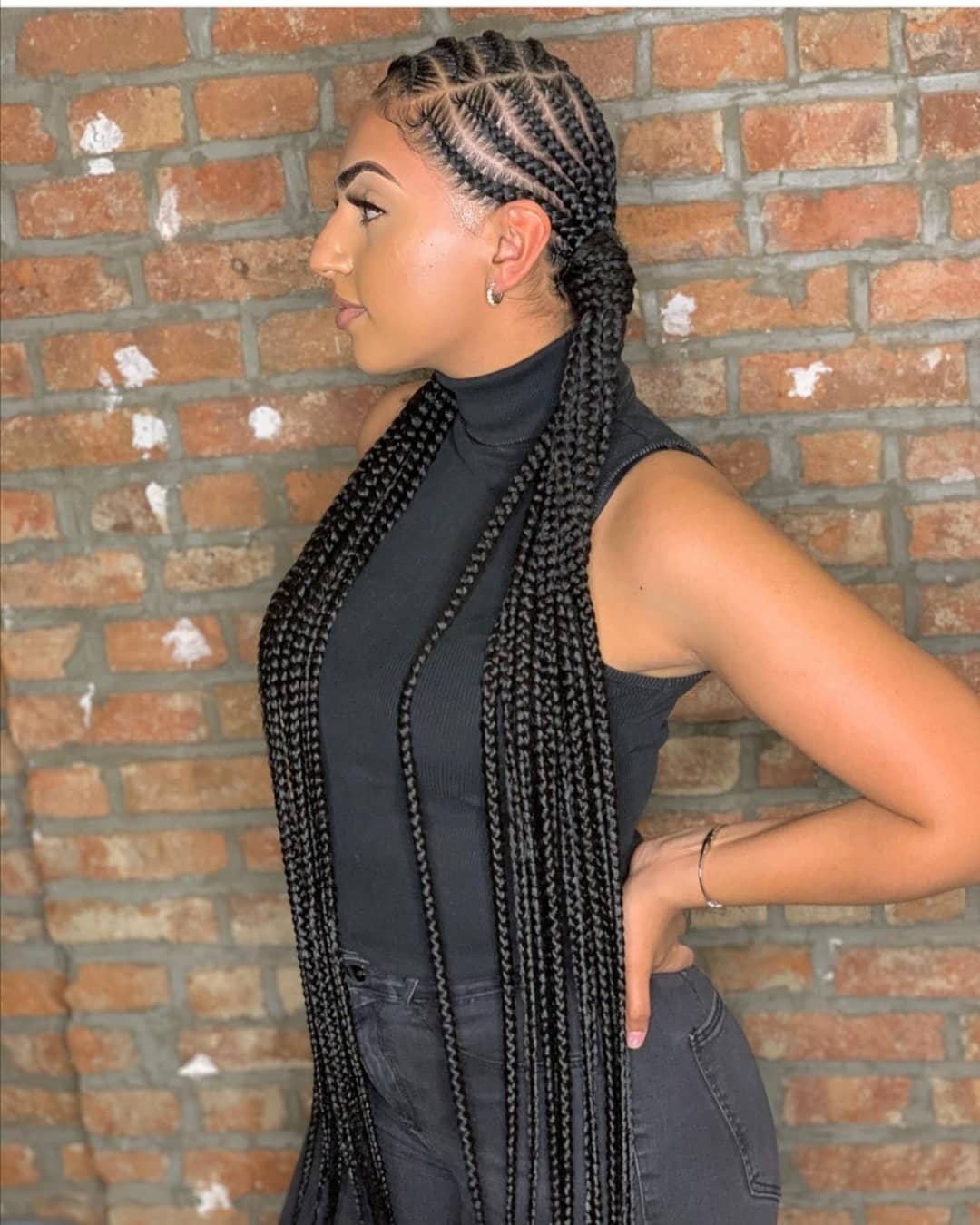 Low pigtail is one of the easiest Ghana weaving out there. It is created with the same pattern used for lemonade braids but with a more intricate simple design.
Final Thoughts
Do you know Ghana braids are also called banana cornrows? We did find the name pretty interesting and this makes it even more worthy of trying. Ghana weavings are considered African's best go-to braids and this is due to how pretty and versatile they are. Which of these Ghana weaving above is your favorite? We will love to know in the comment box below.
Read more on latest hairstyles: