Whether you have a special event coming up, or you're simply heading to work, these Brazilian wool hairstyles will surely spice up your look! Brazilian wool braids are always nice and beautiful when you make them.
So want to know what styles you can make with your Brazilian wool? Looking for a hairstyle that will bring out that chic beauty? Brazilian wool hairstyles are the perfect way to add a unique touch to your overall look.
Brazilian wool is used to do protective hairstyles because they are versatile, bold, and low maintenance, this style is suitable for several occasions, both young, adult, and old can make use of this wool for any hairstyle that they yearn for.
They can be in braids, bobs, bangs, cornrows, twists, locks, buns, and many other styles. Wool is easier to manipulate into those styles because the texture of the wool is softer. We bring you 31 stunning Nigerian hairstyles with Brazilian wool that are worth trying.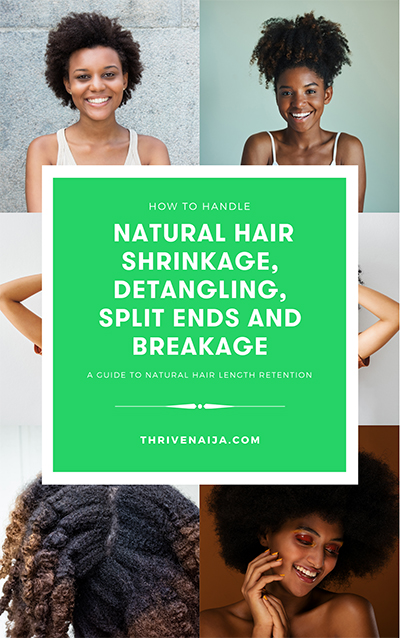 GET A COPY OF OUR NEW BOOK 🎉
Dealing with a couple of issues with your Natural hair? Our guide tackles four of the biggest issues natural hair babes face.
Natural hair shrinkage.
Detangling.
Managing split-ends.
And breakage.
We call it the guide to natural hair length retention. We're excited about it, and we're sure you'll find it very helpful.
1. Bubble Brazillian Wool Braid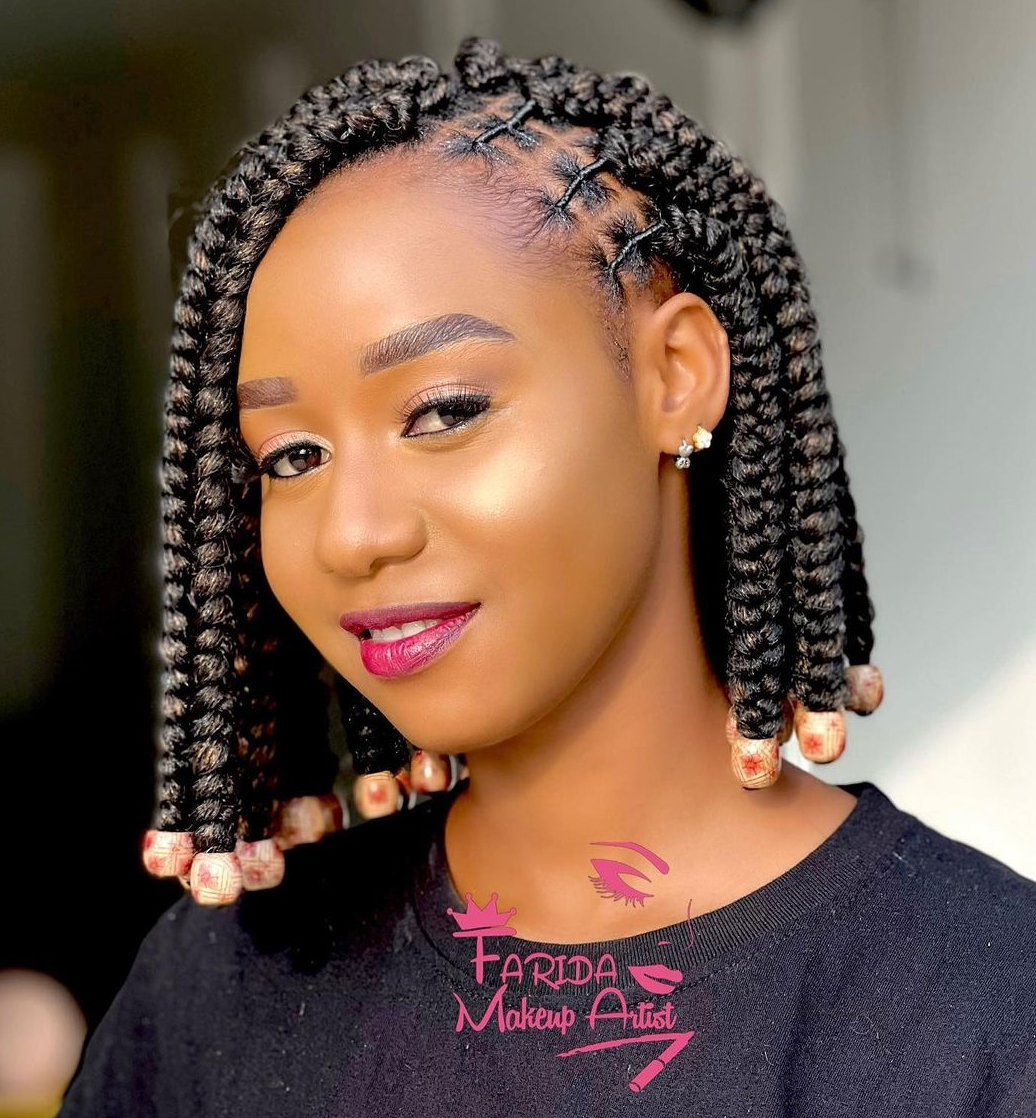 Here is one of the best and most gorgeous Brazillian wool hairstyles you can make for any hair type. This shouldn't stress your hair which makes it the perfect option for when you are trying to keep your hair from getting damaged.
2. Short Burgundy Brazilian Braid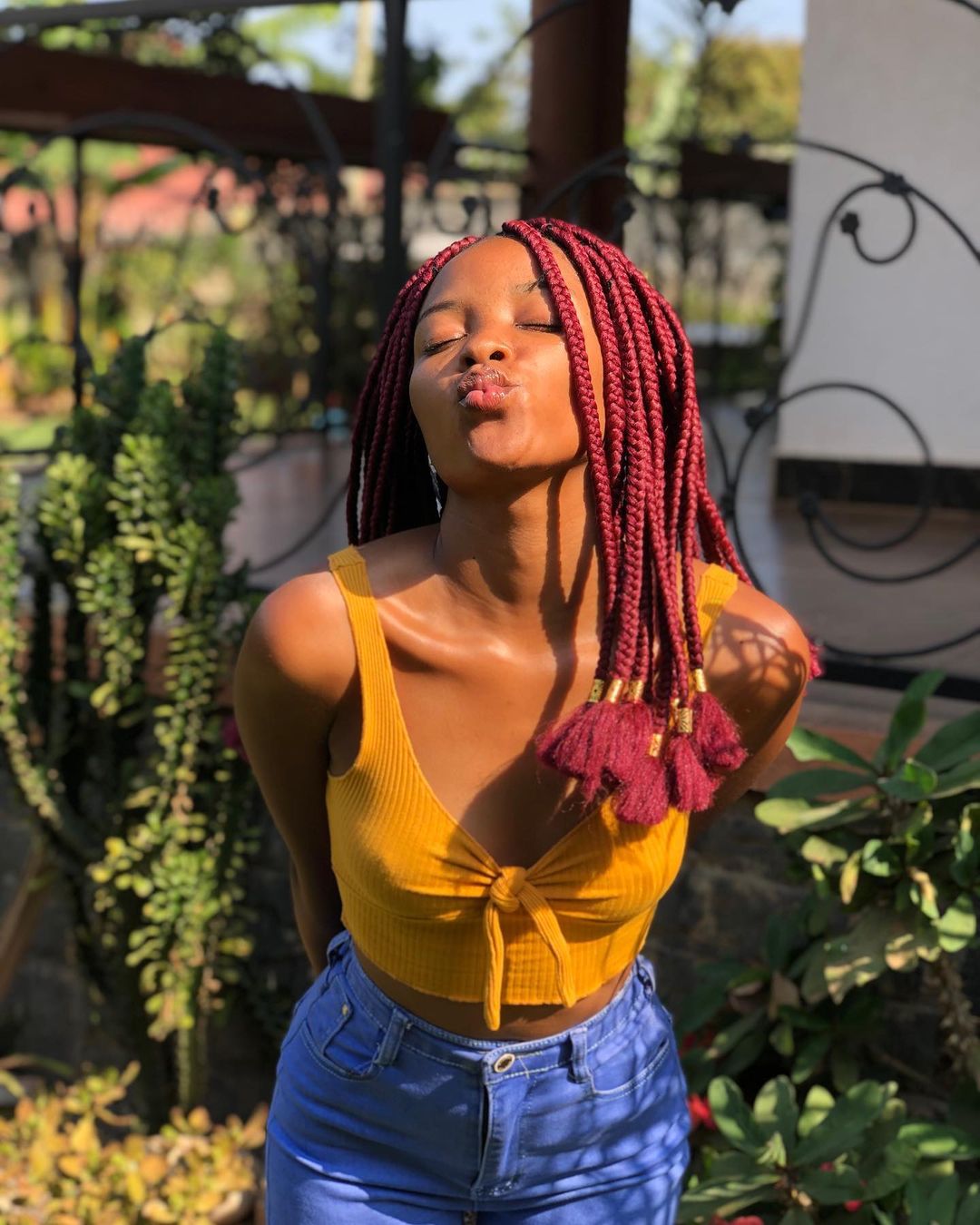 If you are the type who has not made up your mind on if you love Brazilian wool or not then here is the perfect exciting hairstyle that will convince you. The loose ends are all part of the glam of this hairstyle, it is classy and can add brightness to any neutral look.
3. Medium Brazilian Wool Twist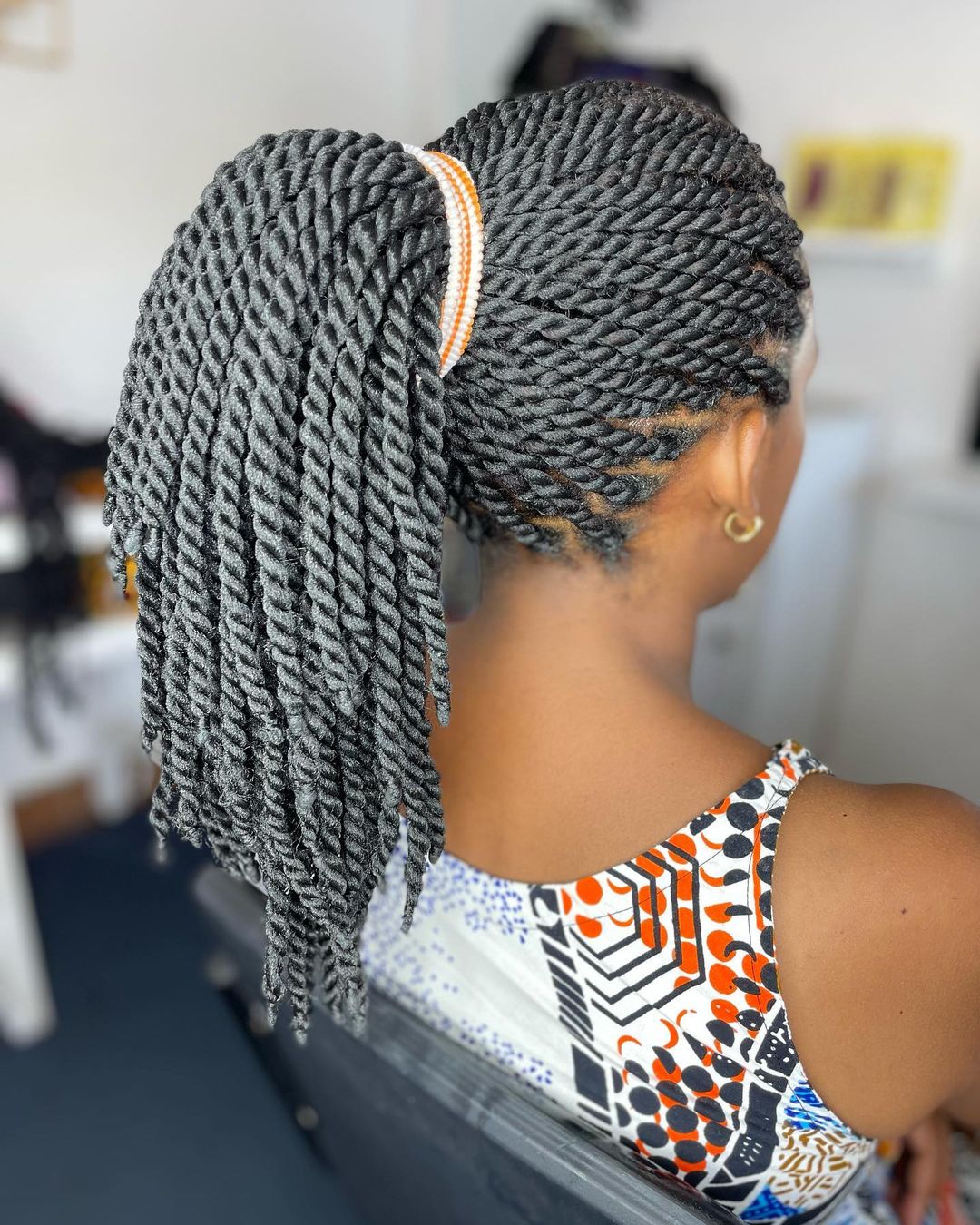 Here is another Brazilian wool hairstyle that should convince you that it is not boring. A good number of us do not fancy twists as we do with box braids but looking at this is sure to change one's mind. This hairstyle shouldn't take much time, and it can be styled in similar ways as box braids.
4. Brazilian Jumbo Box Braid
Brazilian box braids have been around just as long as extension braids. They are believed to last longer and help protect the hair from harsh weather in winter.
5. Brazilian Wool Pop-In Braid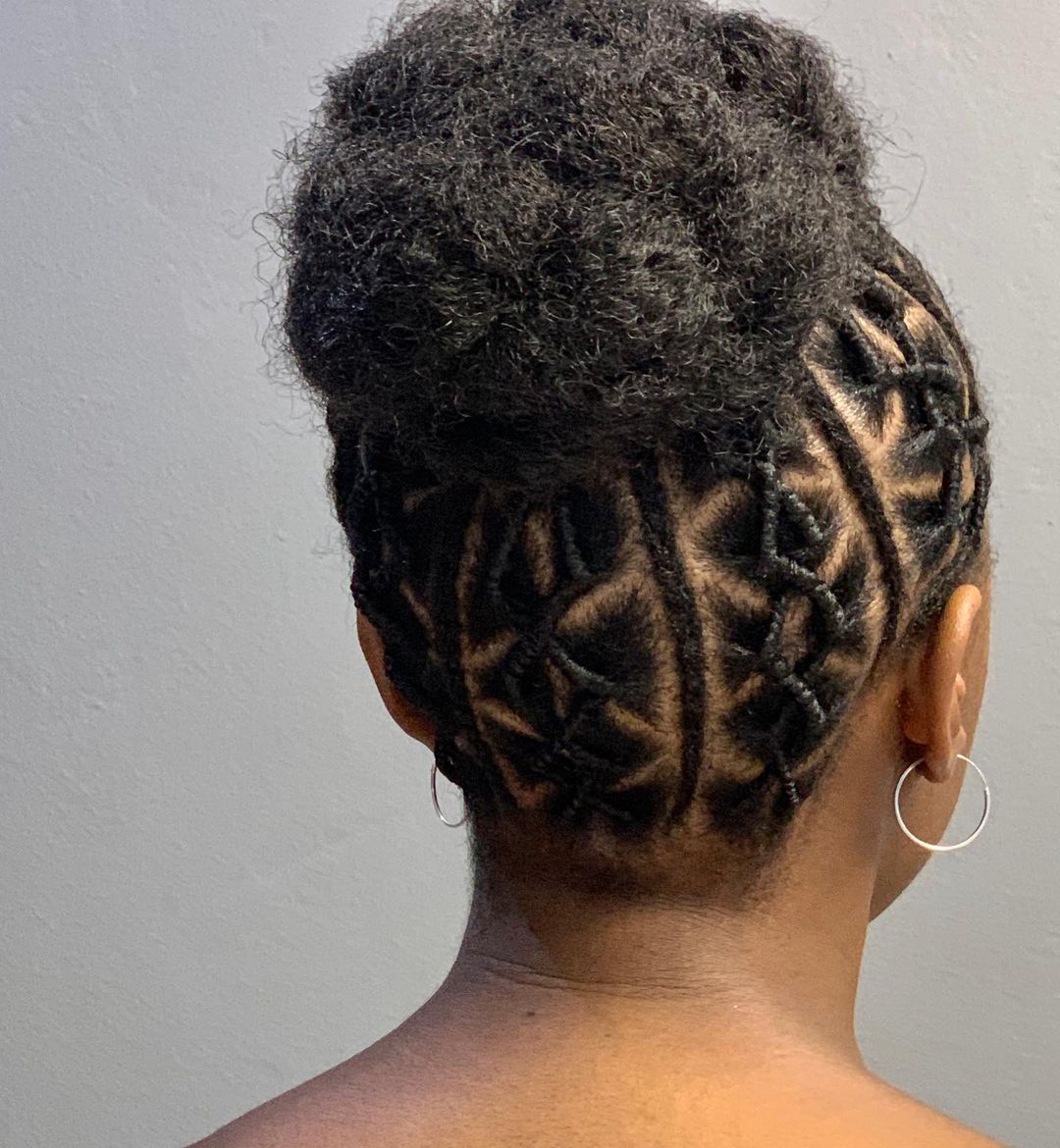 You can keep it simple with a pop-in braid rather than going with box braids or twists. This is a cool hairstyle for natural and if you are transitioning to natural hair too, it stops your hair from breaking.
6. Brazilian Knotless Wool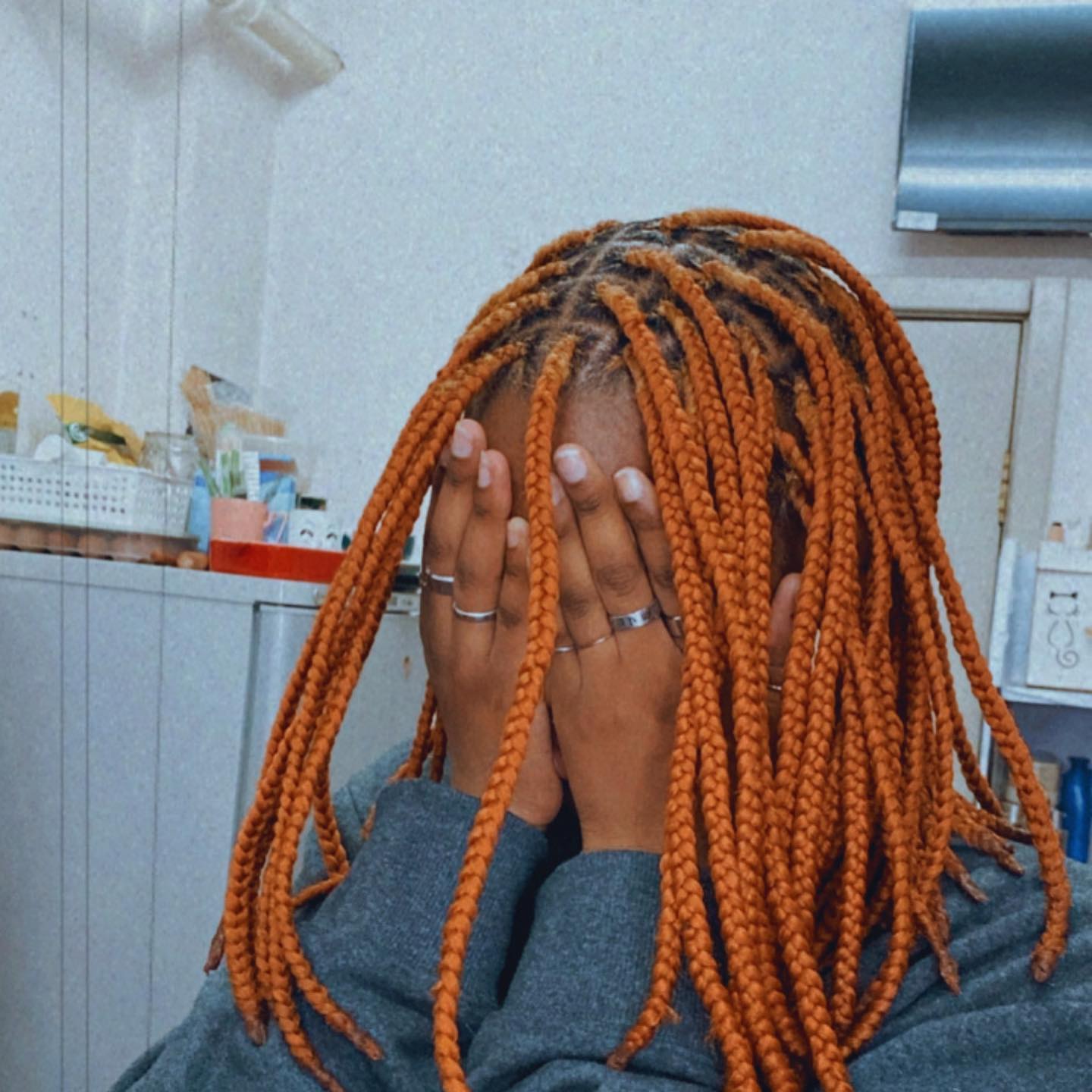 Knotless braids are not limited to extensions alone, you can make them with Brazilian wool and this proves that.
7. Simple Brazilian Twist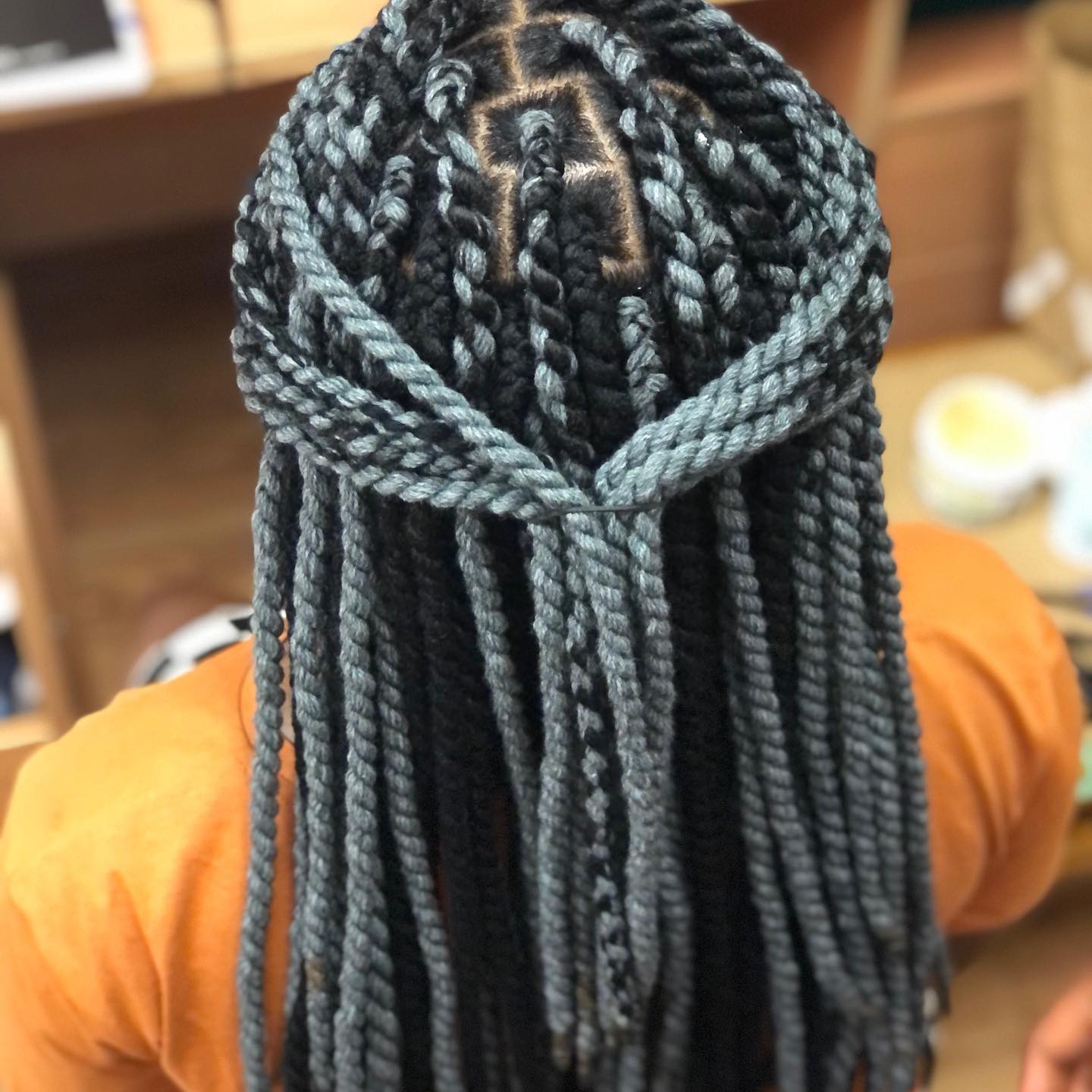 Next is a Brazilian wool hairstyle that works for any hair type.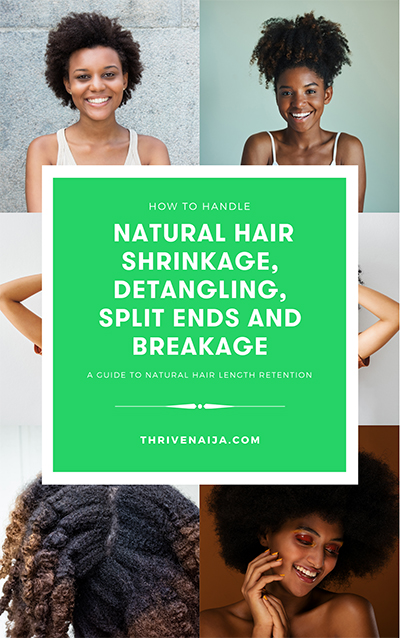 GET A COPY OF OUR NEW BOOK 🎉
Dealing with a couple of issues with your Natural hair? Our guide tackles four of the biggest issues natural hair babes face.
Natural hair shrinkage.
Detangling.
Managing split-ends.
And breakage.
We call it the guide to natural hair length retention. We're excited about it, and we're sure you'll find it very helpful.
8. African Threading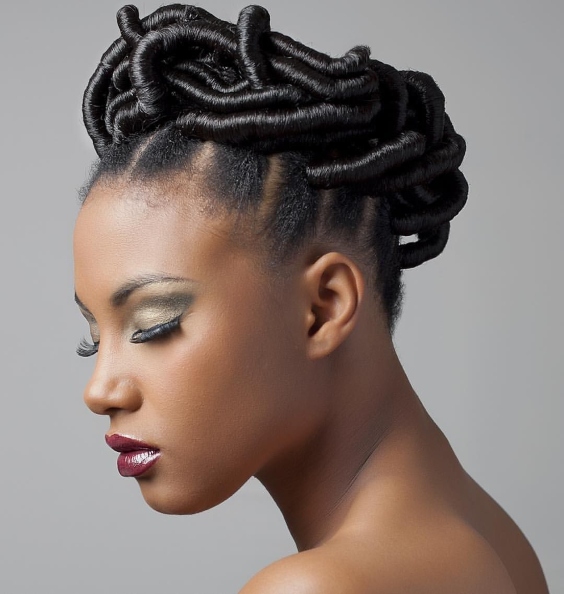 You can make that gorgeous African thread you have always eyed with Brazilian wool rather than the usual thread, this turns out more neat and long-lasting.
9. Brazilian Wool Dreadlocks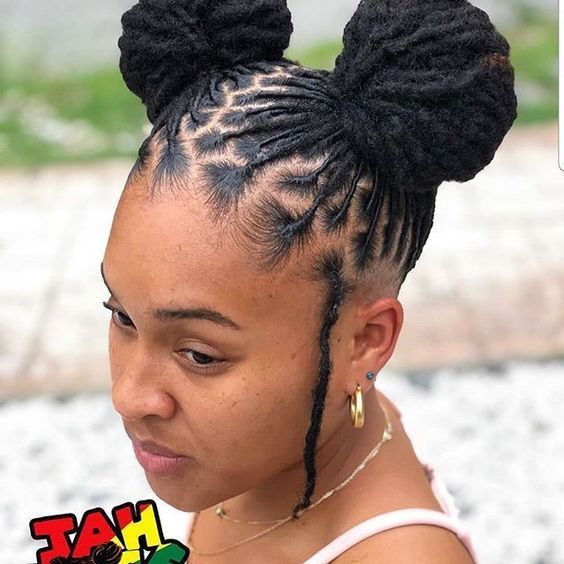 Looking for a protective hairstyle that can help grow your hair? Dreadlocks with Brazilian wool are hardly considered, but it turns out even cooler than using sister locks or your natural hair.
<
10. Pink Big Brazilian Wool Braid
When we think of bright feminine colors then pink is the one that comes to mind. So, here is a gorgeous Brazilian wool braid you can't say no to.
11. Blend Brazilian Wool Twist
It doesn't matter if you are new to Brazilian wool or not, there is always something about it that catches the eye specifically the Brazilian twist. This sure looks a lot like deadlock, so if you are looking to lock your hair away for a while, this makes an excellent protective hairstyle. You can also style it just like box braids.
12. Jumbo Twist Brazilian Wool Hairstyle
Brazilian wool happens to give weight to braid hairstyles so if you are looking for something big and lightweight, you can swap that expression extension for Brazilian wool. This is long, so it can take a bit of your time to make it, but it can be a great protective hairstyle, it should last 2 to 3 months if maintained properly.
13. Green Brazilian Wool Twist Hairstyle
Green is that color you often don't consider when it comes to wool, but it can be gorgeous. You can go for the jumbo twist like the one above or if you have more time to spare, try something even more dramatic as a tiny twist.
14. Short Brazilian Twist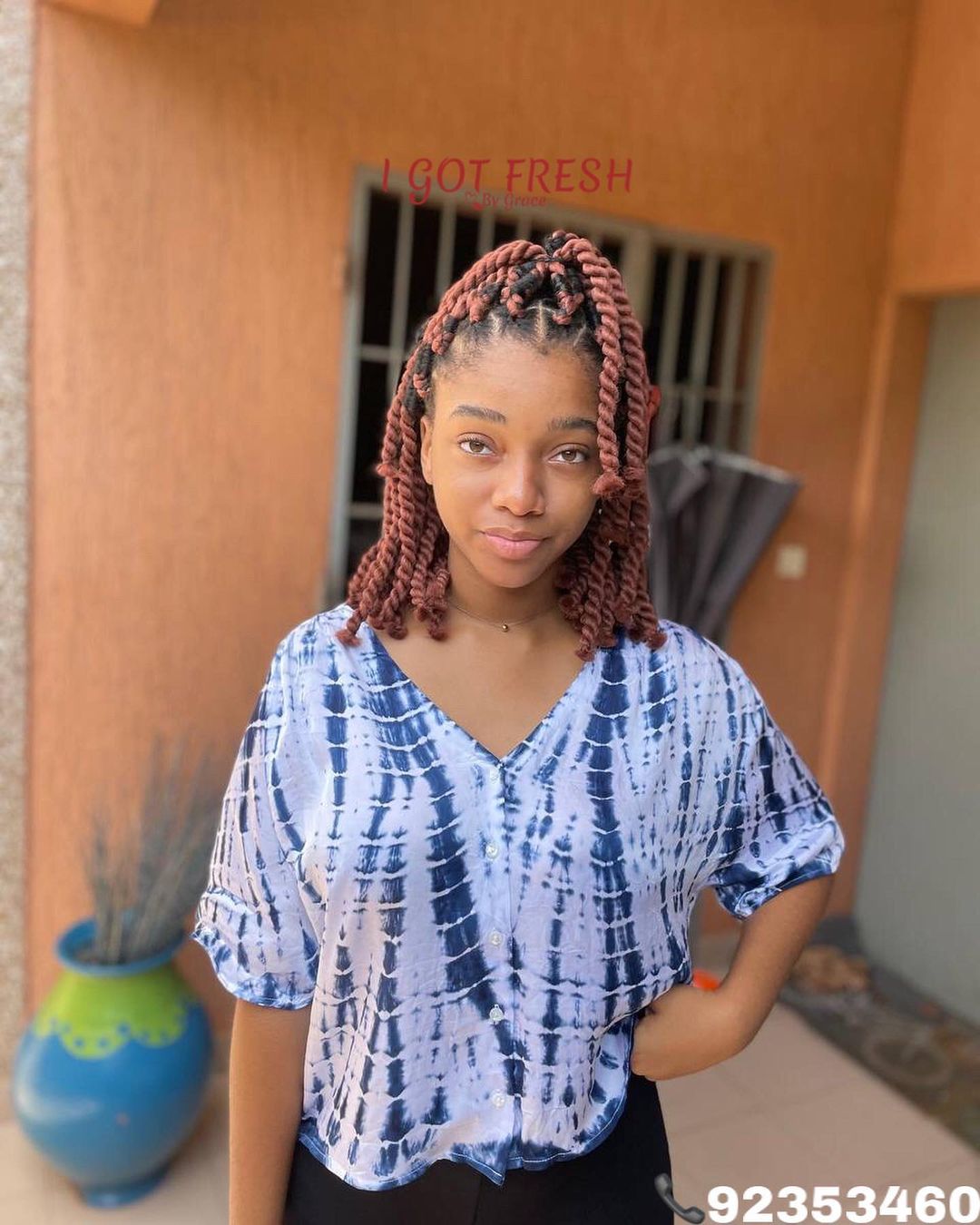 If you find the long Brazilian hairstyles too bogus and time taking then here is the short one you can go for. This won't consume much of your time, and it's comfortable too.
15. Brazilian Wool Butterfly Locs
The Brazilian wool butterfly has recently been introduced, and it is fast becoming a trend. This is quite a great protective hairstyle for any hair type. Most importantly, it keeps your edges from damage. The good thing about this hairstyle is it stretches your hair after losing it, it makes the hair grow.
16. Faux Brazilian Hair
It's quite hard not to love faux locs, they are cool and have these classy attributes as well. This is a short faux loc in case you don't like long hairstyles. Just what you need when your hair starts to break off.
17. Smooth Brazilian Wool Dreadlock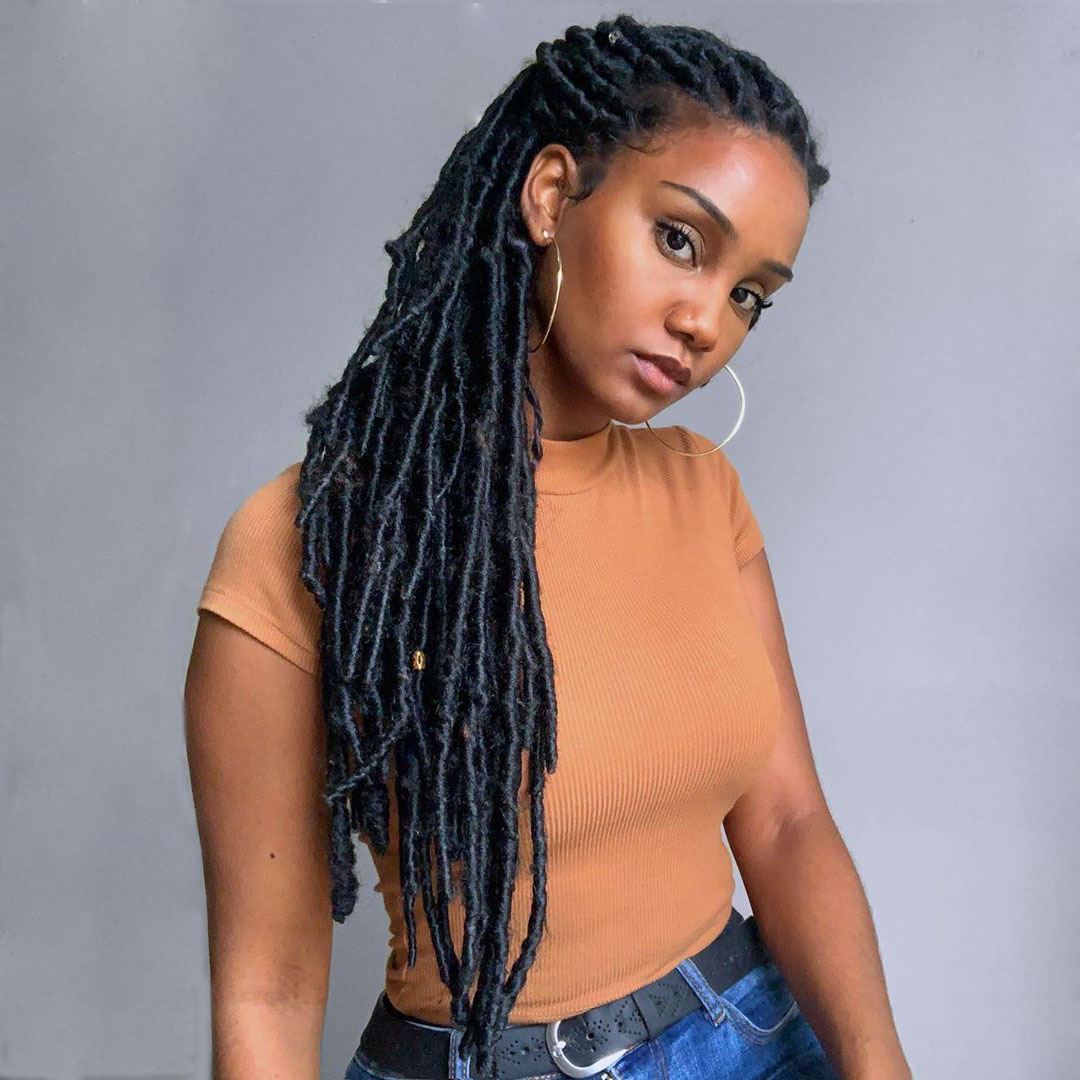 Here is another Brazilian wool hairstyle you will find charming and fitting as a protective hairstyle.
18. Blonde Twisting Brazilian Hairstyle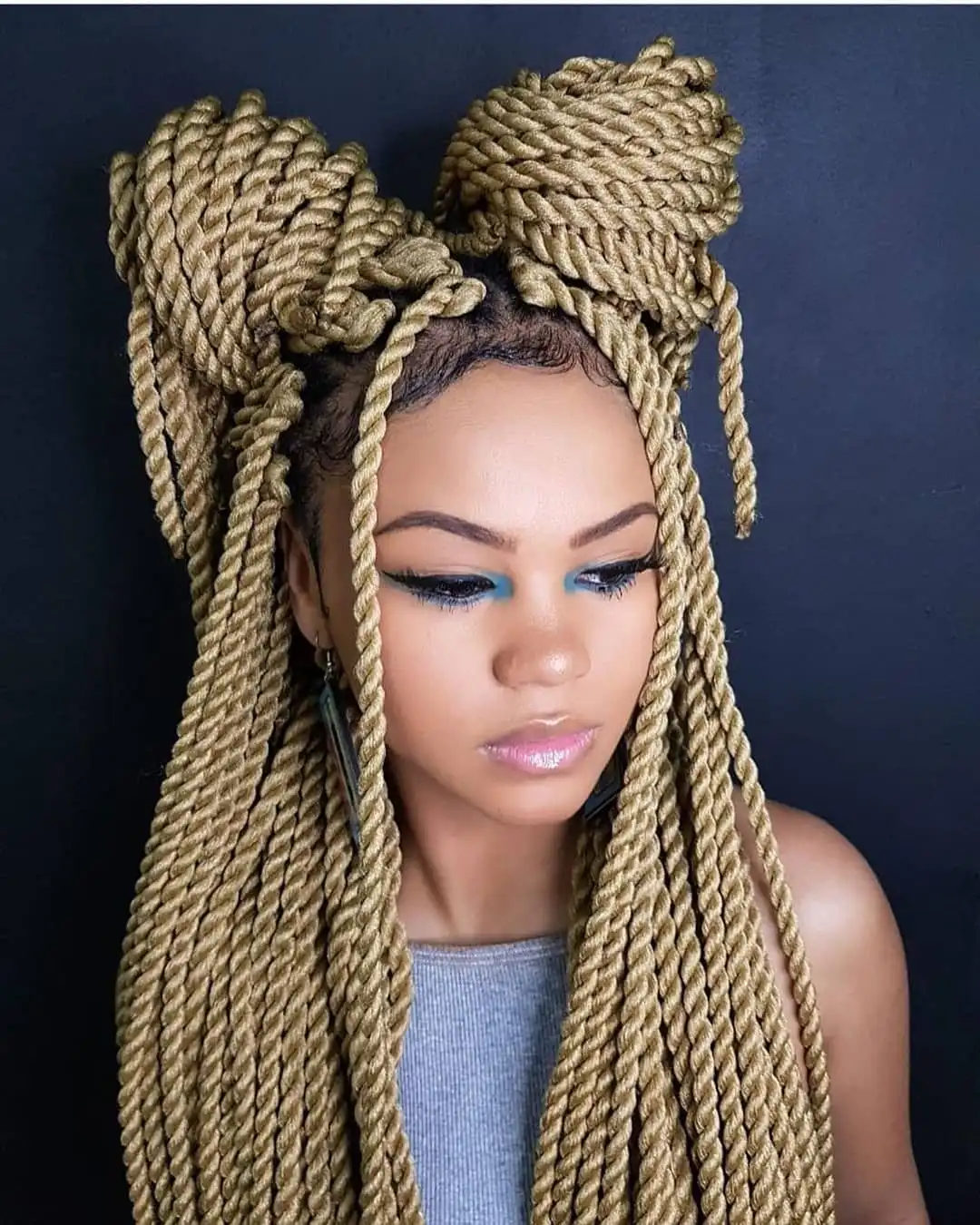 The blonde Brazillian wool hairstyle is another way to update your look and do something nice with your hair as well. This hairstyle gives you a bold classy look you can rock on any occasion.
19. Green Brazilian Hairstyle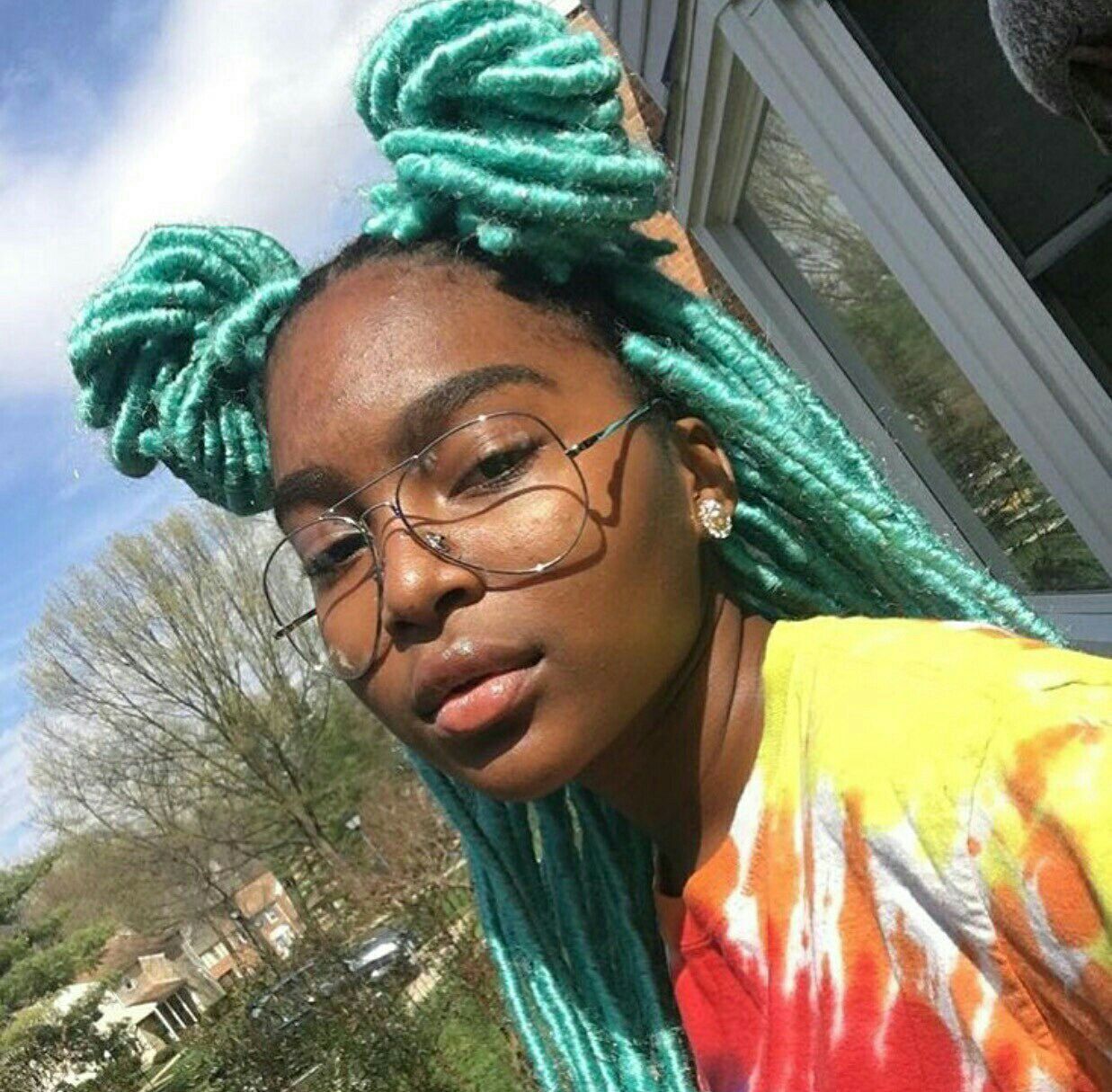 This is another color of Brazilian wool you will surely find exciting. It's another cool trend you should try if you are going for a full-vibe look.
20. Pink Twist Brazilian Wool
Pink seems to be the new black, and we are all into it. This is a sassy hairstyle for those who like bold colours.
21. Orange Wool Hairstyle
Here is another bold colour combo that can change your mind about wool. This is made with normal wool but your Brazillian wool can be used for this hairstyle.
22. Skinny Brazilian Wool Braid
If you're looking to try something chic and new, why not go for skinny braids? This style provides a striking look. The colour shade appearance looks great, and one thing about this style is once your braids are finished, you can keep them in for up to eight weeks, depending on your hair type, the older it gets, the finer it becomes, only if you can get it done from a good stylist. Just make sure to take them out when your hair begins to frizz!
23. Classy Brazilian Wool Weave
If you are after a bold hairstyle and don't want to get delayed getting your kind of hairstyle, why not try these classy braids? All kinds of ladies can rock this gorgeous and girly hairstyle, and there are so many shades to choose from, from pink to peach and blue to green, anything that suits you will just do.
24. Coloured Brazilian Wool Weave
If you are after a bold hairstyle, why not try pastel yarn braids? Great for newbies and hair-dye fanatics alike, all kinds of women can rock this gorgeous and girly style! Plus, there are so many shades to choose from, from pink to peach and blue to green.
25. Classy Weave Brazilian Wool
This Brazilian wool can be used to do twists as well. If you do your twists using black wool or dark brown wool then it would be similar to your hair texture. Adding some hair accessories like beads or clips won't be a bad idea, as this will add more beauty to the hair.
26. Short Thick Brazilian Wool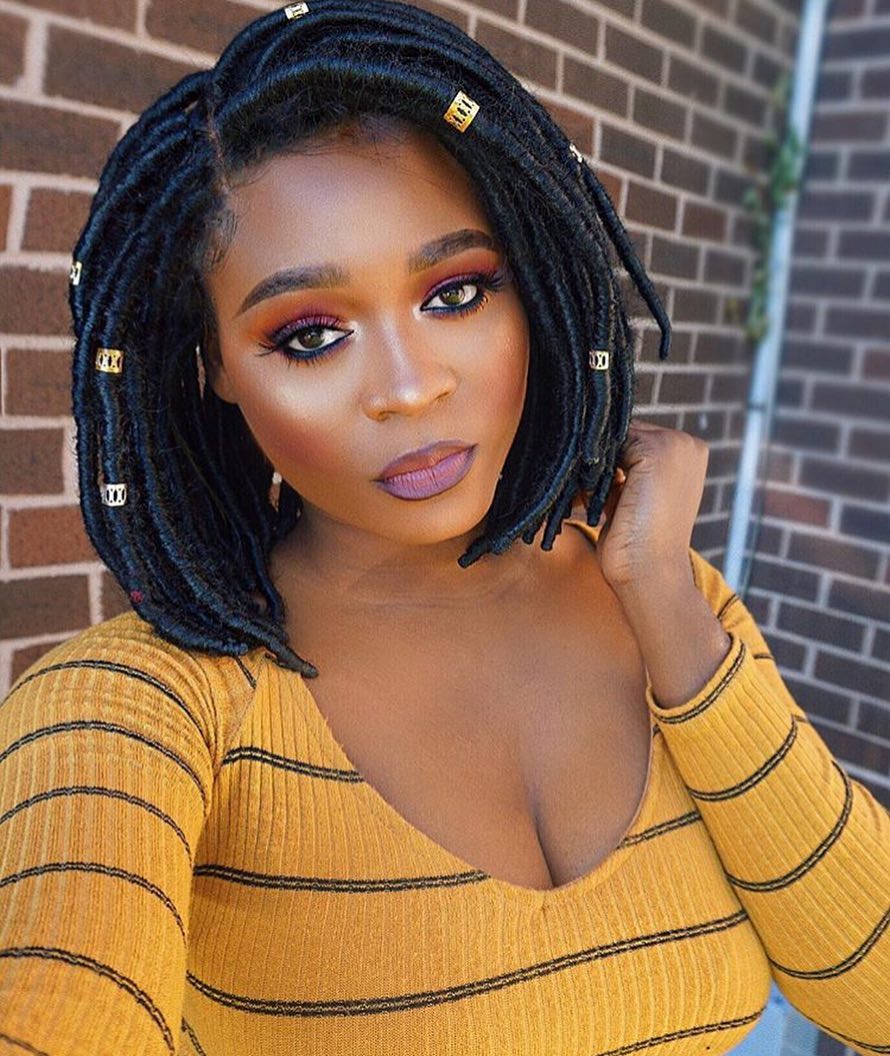 If you have a thing for thick hair, then this hairstyle is the perfect option for you. This chunky and funky style looks especially stunning on those with big eyes and full lips. Not only is this hairstyle fun, but it's also incredibly versatile. It can give you full, healthy-looking locks.
27. High Ponytail Brazilian Wool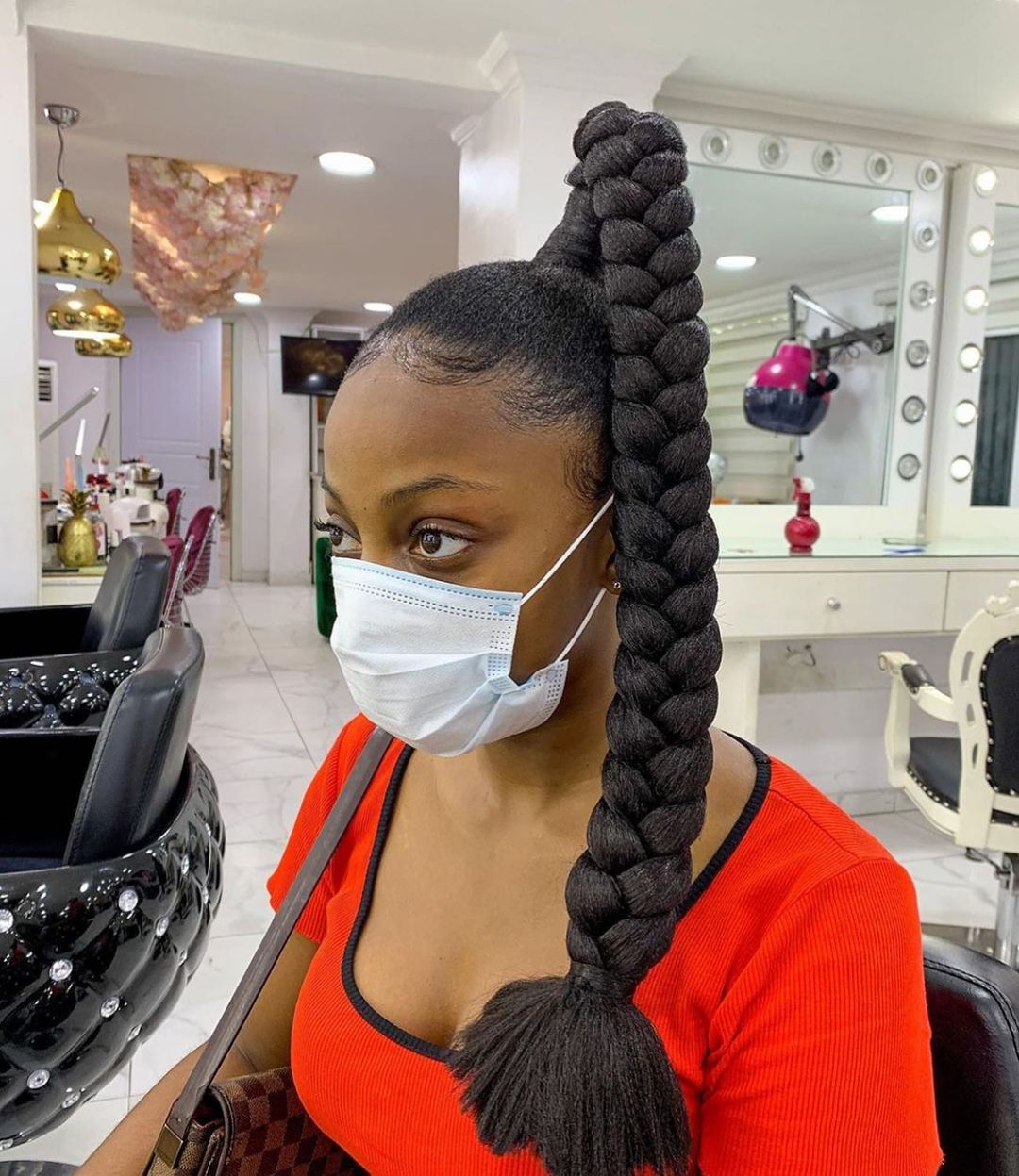 The high ponytail hairstyle is giving us a stylish and stunning look. What's best about this style of braids is that it's very effective in protecting your hair, this is stress-free as it comes with low maintenance.
28. Shoulder Length Brazilian Wool Weave
This shoulder-length hairstyle looks so elegant and versatile, this looks great on all hair types. What's best is you can wear this style for weeks without needing to touch it up.
29. Thick Weave Brazilian Wool
To those that probably detest staying long at the saloon, this is a quick hairstyle you can always opt for, which will still give you that look you need. You don't need to sit for hours to look good, it's all about creativity and knowing what looks best on your kind of person, don't stress hours in the saloon if it is not your thing.
30. Shoulder Length Brazilian Wool Braid
We mostly call this Kiko, this shoulder-length will have you look very good and classy, especially if you style it in different ways, even though it's shoulder-length, there are different styles you can rock it with, and you will be amazed.
31. Medium Weave Brazilian Wool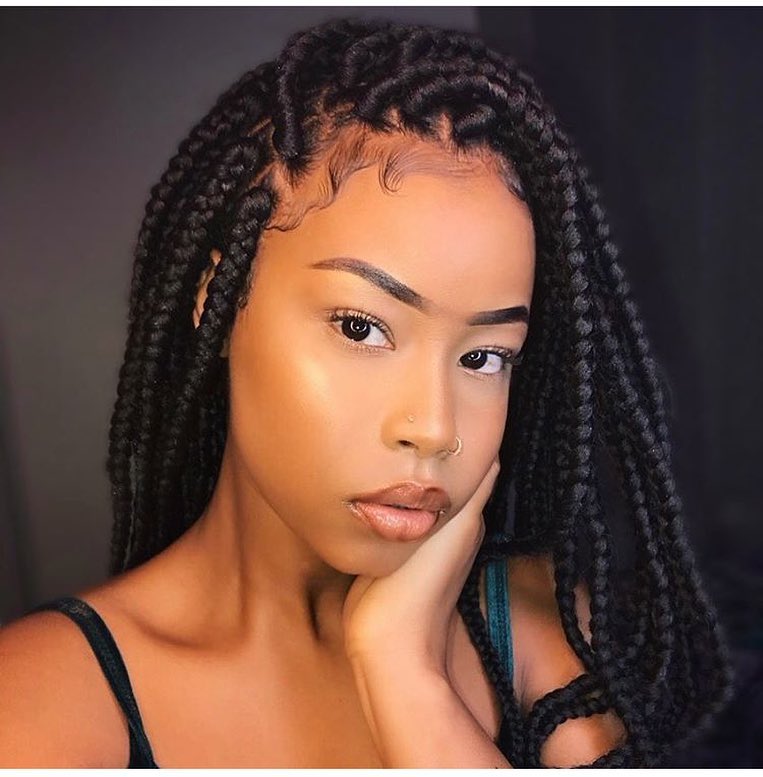 You can style your hair into braids using Brazilian wool, it goes well in braids and twists. The good thing is you can do it in one colour or multiple colours if you need it to look all flashy, as the colour will add spice to all your cute outfits, all while you rock the hair.
In Conclusion
Brazilian wool is normally in a rich colour, especially if you buy a bright colour if you need it to blend into your natural hair perfectly, from short to long, there are endless styles you can do with Brazilian wool. You can wear them up in a bun, a half bun, braided into an updo, twisted, box braided, or even as an ombre style.
You can also wear them thick, thin, or jumbo, as well as any colour under the sun, you can also add accessories such as clips and beads, which look will look great for special occasions.