What is your definition of seasonal trends? Fashion should not just be comfortable but should speak volumes about what you are into and what you are not. Seasonal trends are important if you want to stand out which also explains why celebrities and fashion influencers out in their best in replicating styles.
With new styles being created every day, it can be a bit confusing finding your go-to styles. Hence, where seasonal trends come in to save the day. An all-season outfit ensures you are ready for any occasion.
It's the beginning of the new year, hence you want to make sure you have all the right outfits in your closet. So, as always we have compiled a list of outstanding styles that will ensure you take over the season effortless.
1. Symply Tacha- Keeping It Haute In Red
Styled: @medlinboss
Dress: @bella_byairlahills
Hair: @dv_hairsalon
Red is that fashion color that will always be around. So, another way to stay in trend is to pick colors that pop. This stunning outfit on Symply Tacha will sure be setting some seasonal trends for a long while.
2. Ini Edo- Jaw Dropping Style For The Weekend
Foto by: @phonzyimages
Outfit by: @zohi_taglit
Styled by: @samantha_zt
Makeup by: @ronaldthe7th
Ini Edo needs no introduction. She is a celebrity who has kept us wowed on and off the screen with stylish unforgettable styles. Even on the days, she goes for casual, there is always something jaw-dropping about it.
3. Stephanie Coker- Rocking Classic Wardrobe Staple
Stephanie Coker sure knows how to replicate outfits that are seasonal and quite interesting at the same time. This is a cool yet casual gown every lady should have in her closet.
4. Toke Makinwa- Timeless Icy Style That Can't Go Wrong
Styled: @dahmola in @obmxluxury
Make up: @anitabrows
One thing we must all agree on when it comes to Toke Makinwa styles is that she knows how to make it a trend-setting look no matter how casual it is. This can work for all occasions and you just need to twerk the top a little for formal events.
5. Gabriel Union- Combining Modern With Some Elegant Curls
Being a boss in fashion means you can pull off any outfit. Gabriel Union is leaving no stone unturned in the corporate piece.
6. Kie Kie- Keeping It Classy And Fancy In White
Dress: @accostcollection
Makeup: @atikemakeovers
Hairstylist: @thegabrielss
Fabric: @mummydolarz
Making up the mind on a go-to style can be tough but some styles need space in our wardrobe. So, here is a gorgeous white gown you should consider replicating.
7. Alex Unusual- Keeping It Subtle And Lit
A subtle look can also go for chic and edgy and that is exactly what this style above is all about. She keeps it simple and fun too.
8. Mimi Onalaja- Fashionable And Casual
Two-piece: @allsimplefashion
Mimi Onalaja is another celebrity we must say keep the seasonal trends going at all times. She also ensures to replicate outfits that work for anyone just like this gorgeous two-piece above.
9. Tolu Bally- Keeping Sassy And Gorgeous Box Checked
Outfit: @2207bytbally
Make up: @glowbydemz
Hairstyle by: @segungbabyface
Fabric @kubisfabrics
We are guessing being a designer has some perks to it. Tolu Bally is an awesome designer and there is always something interesting about it. This is one stunning style that can ensure you stand out on any occasion.
10. Christiana Kayode- Setting Trends Effortlessly
Two pieces: @ijebydazzy
Accessories: @portableaccessoriess
Hair: @hair_byjennysglow
Makeup: @zantiara_lagos
Hair styled by: @ivys_place_
Skin: @beautifulbody.Ng
Waist: @berbiebeauty_
If you still can make up your mind on what is seasonal for, it's because you haven't seen this lit outfit. Beriedoll wants to make an unforgettable fashion statement and we must say she picked the right style and color for that.
11. Bimbo Ademoye- Sleek And Perfect On All Occasion
Bimbo Ademoye is one to always give us the right vibe when it comes to combining colors. You really can't go wrong with a combination like this.
12. Marii Pazz- Keeping Sexy And Fashionable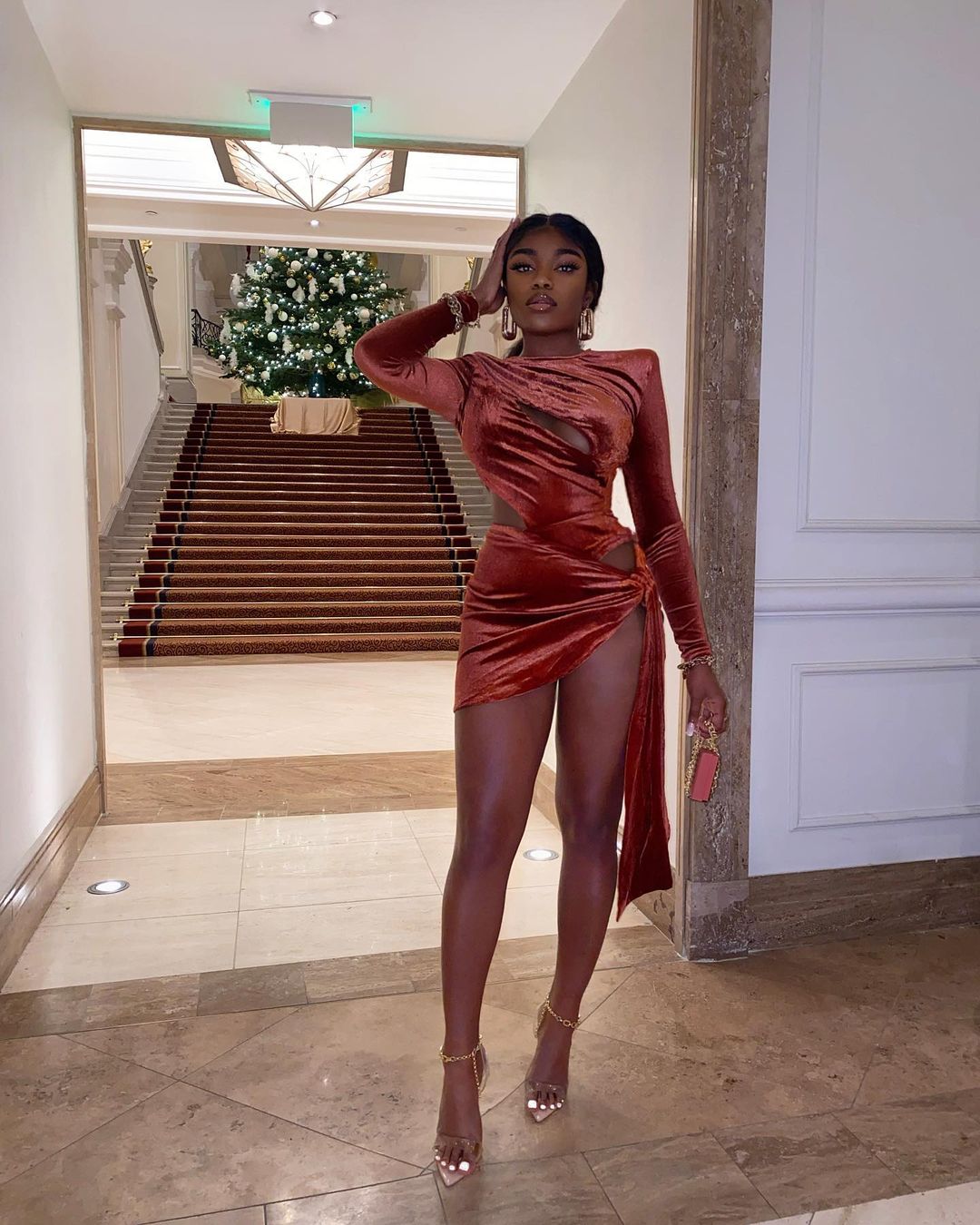 Marii Pazz is all for sexy and we must say it's a look checking all the right fashion boxes. This look works for cocktails and dinner.
13. Ariyike Dimple- Rocking Ankara Agbada Set In Style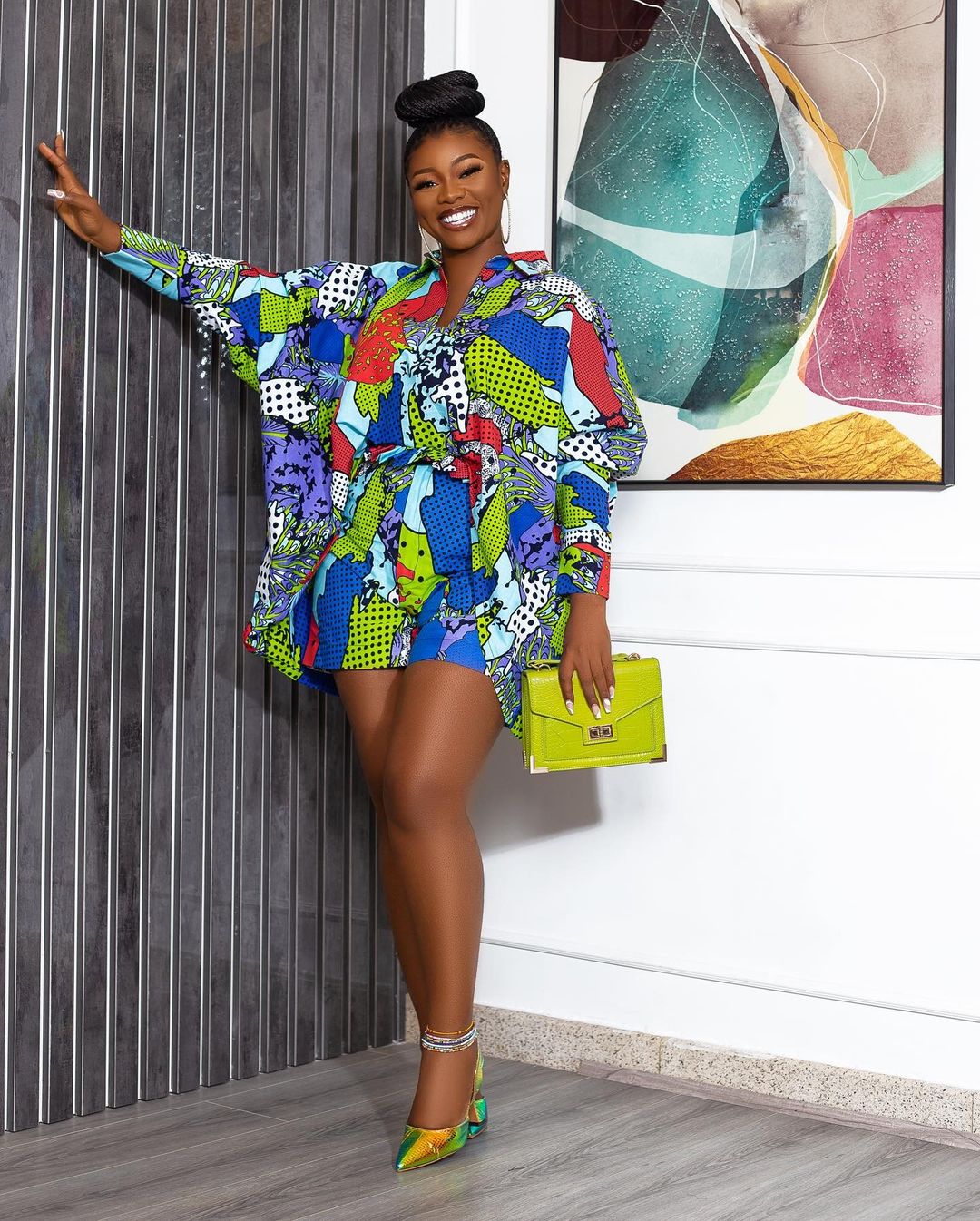 Make up by: @ceeyonceemua
Bag from: @the__litcloset
Shoes from: @shadytewholesale
Ariyike Dimple is another fashion enthusiast you want on your list of favorite best-dressed celebrities. This agbada Ankara is here to stay.
14. Hamisa Mobetto- Making Denim Jacket Look More Fancy
Full fit: @ellacouturee
Make up: @cherrysuzie
Denim tends to work for all kinds of events and you just need to find ways to combine it. Here is another outfit that can ensure you are prepped all season.
15. Alicia Keys- Keeping It Unique For The Take Over Season
Alicia Keys is all about creating something new out of essential and to that, we are saying Yay!! Jumpsuits can become boring sometimes and when that happens, you just need a leather jacket and nice ankle boot to elevate it.
In Conclusion
Since fashion is here to stay then it is important to find seasonal trends to turn to sometimes. One of the ways you can detect seasonal trends is to know what celebrities and fashion influencers are up to. Stocking your wardrobe ahead of the year also ensures you have something new and exciting at all times and above style to get you started.
<