Black is known as the most fashionable colour and this is because it can easily be paired with any accessories.
Celebrities have been noted to always show at important events with blacks and we must say, there are so many black-dressed you can't get enough of, and recently it has become even more interesting. Selecting the right black for every occasion isn't an easy feat though as you don't want to appear boring for an event.
Pairing black without making it boring is essential and don't be afraid to layer black on black. Simply swap the boring look for something interesting like peplum or statement sleeves. Celebrities and fashion influencers are coming up with outstanding styles every day and it's no surprise when black becomes one of the ideal colours to make a statement with.
We love our celebrities and everyone has a favourite but celebrities with taste in colours and a good sense of fashion will surely be our hot favourite. This week on CelebsThatRock, we have curated all-occasion black dresses from your favourite celebrities.
15 Celebrity-Approved Ways To Rock Black
Black is definitely an all-occasion colour, from daily outfits to event styles and not to forget for cool street vibes. You can always use a different colour of accessories and shoes to wrap it up if you want.
1. Julitha Kabete Keep It Sleek In A Sexy Black Dress
Julitha kabete is all about keeping it classy with an all-black dress which is quite perfect for all kinds of occasion. This is an outfit that can pass for cool and sassy. You can have this paired with heels of any colour.
2. Chic Ama Wraps In Up With A Classy Hat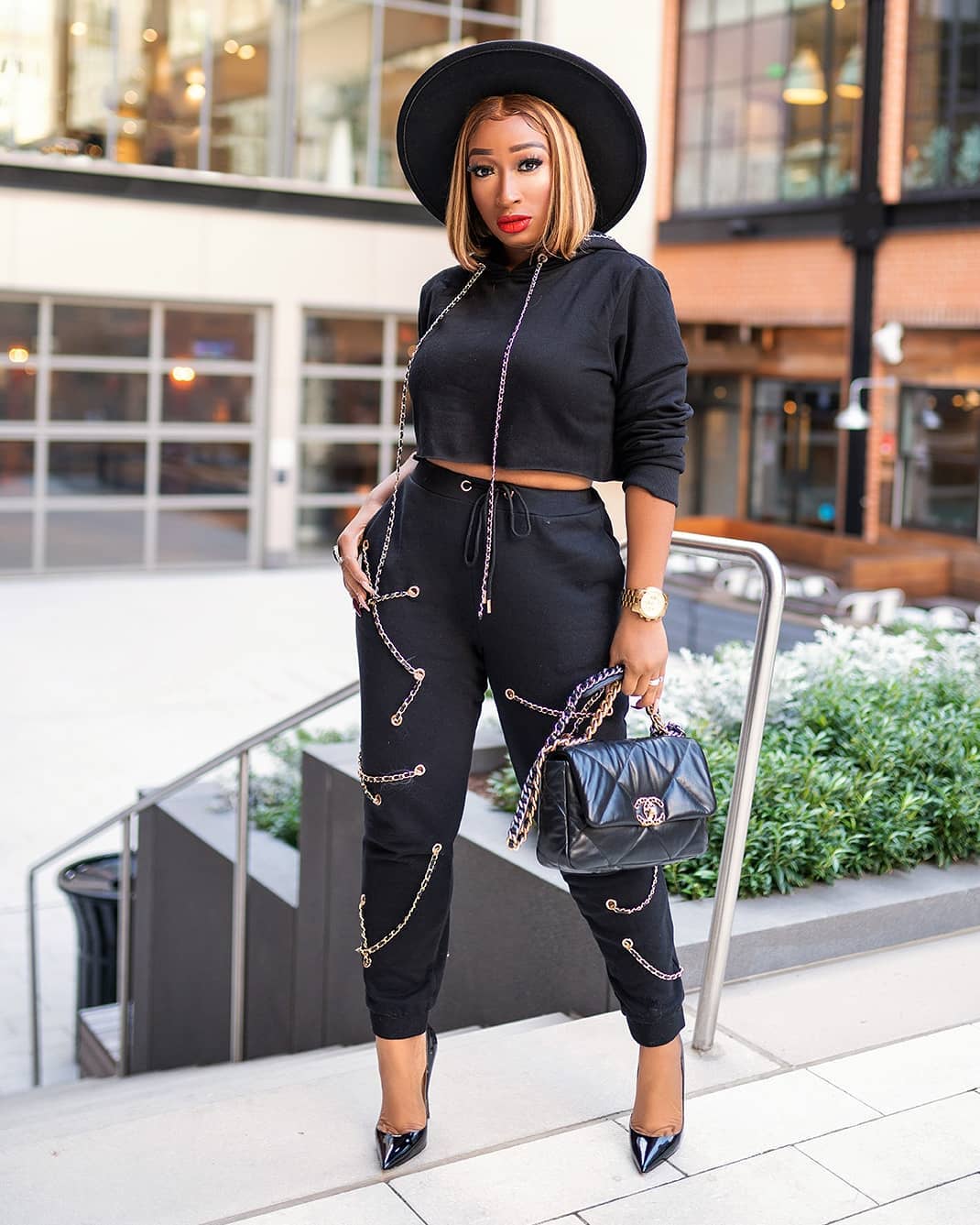 If you have a semi-formal event coming up and need the perfect black outfit then this is an outfit worth considering. Chic ama has always been one of our favourite fashionistas for years and she always has interesting styles to showcase.
3. Symply Tacha Sexy Outfit Can't Go Wrong
A simple sexy outfit can't go wrong at any fancy event.
4. Linda Osifo Rocks Black With Confidence
Linda Osifo is a Nigerian actress that needs no introduction especially when it comes to exotic styles. Her mini black dress is an outstanding outfit you are definitely going to love. It is simple and tends to stand out at any kind of events.
5. Michelle Dede Elegant Gown Is One To Stand Out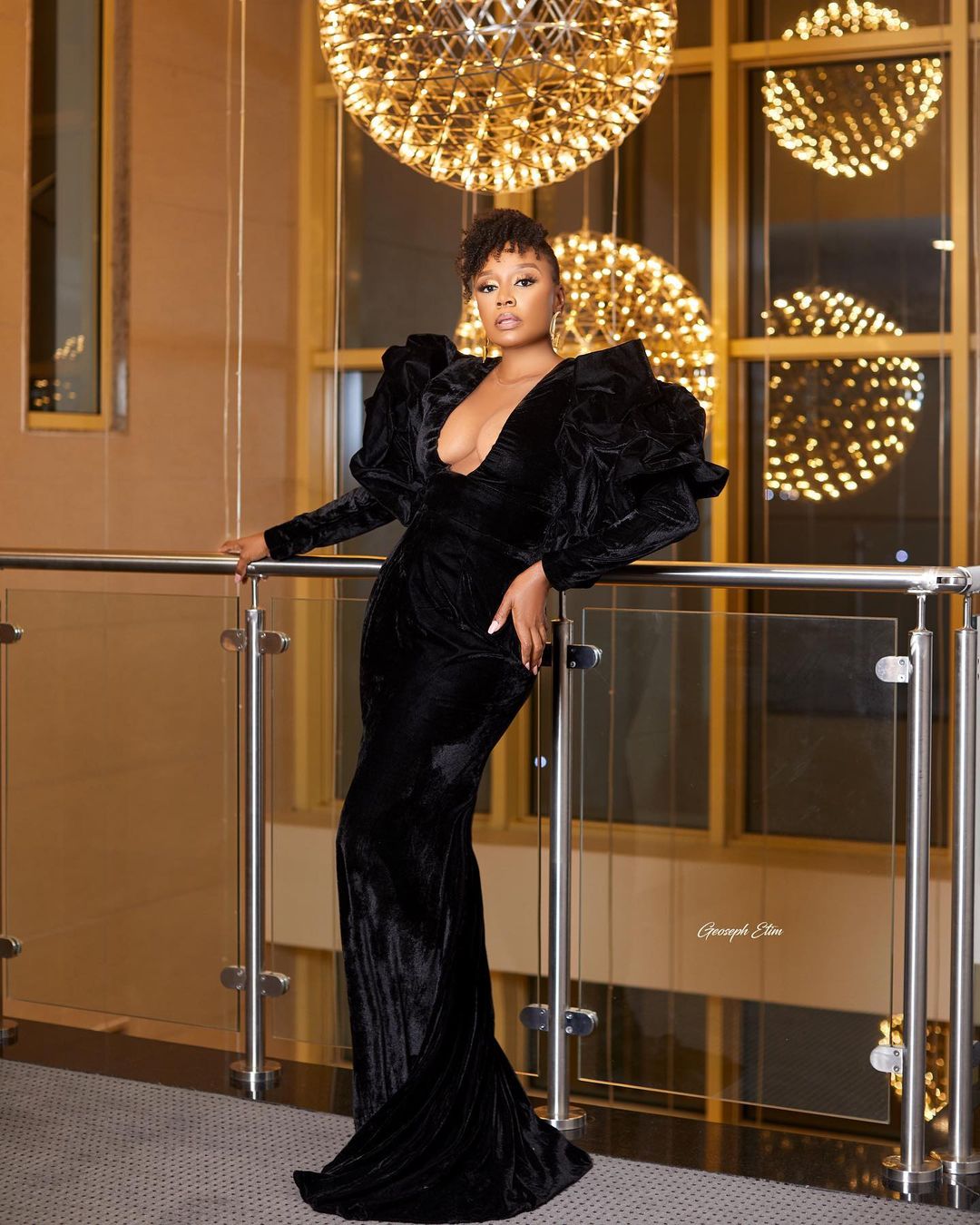 Black doesn't just look better on casual outfits alone but also on elegant gowns. This is a formal dress rocked by Michelle Dede and has stolen our heart away. An elegant long black dress is usually themed as the ideal outfit for formal and cocktail parties.
6. Onyii Bekeh Look Astonishing And Fancy
Another exotic black style we can't help but love is this exotic style from Onyiibeky. This is worth storing in your fashion achieve, perfect for all kinds of occasion and you can go ahead and add a unique accessory to complete the look.
7. Diane Russet Dorn A Perfect Summer Party Outfit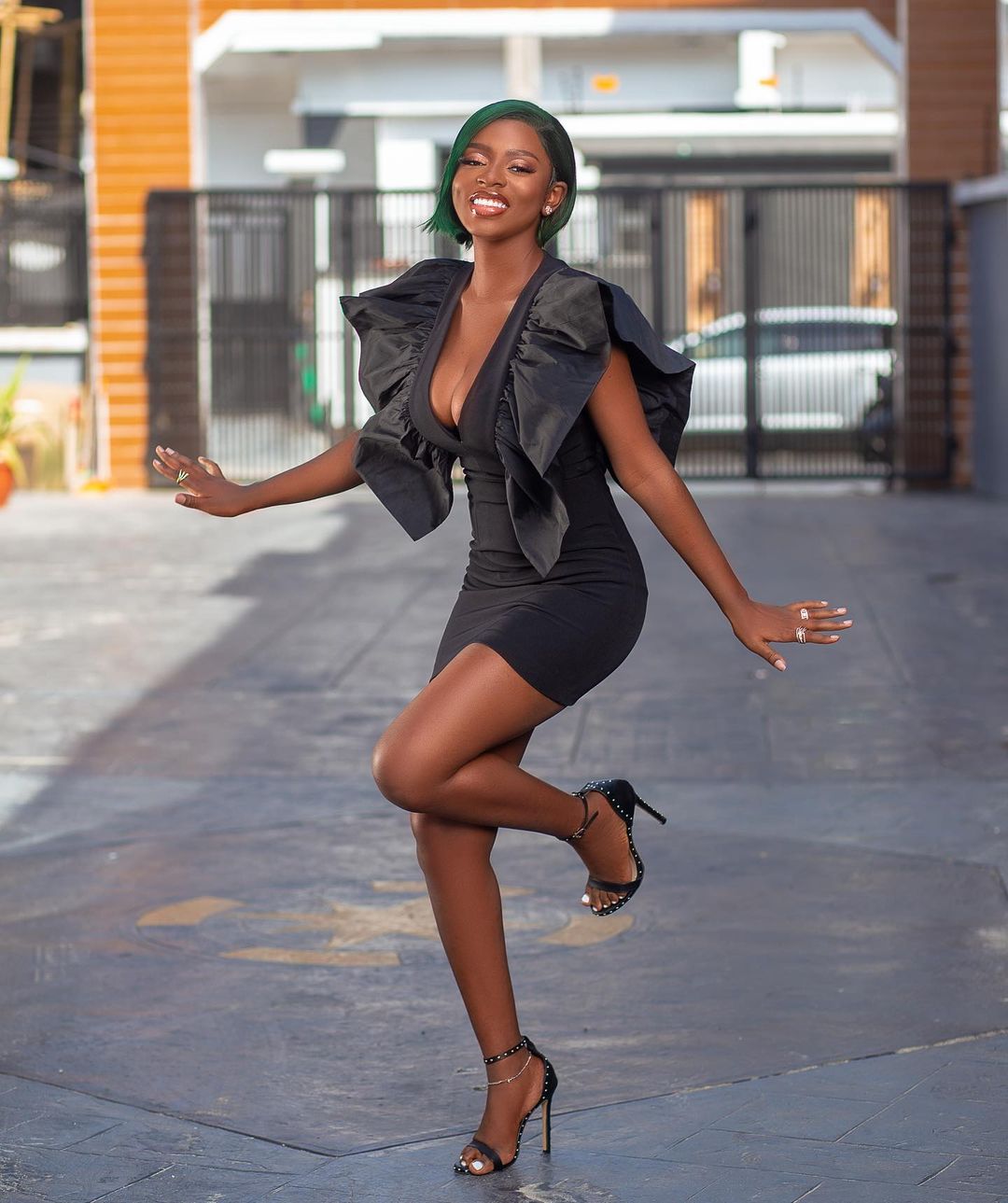 Diane russet has the perfect summer outfit for you when it comes to black.
8. Omowunmi Dada Keeps It Simple And Classy With Wrap Skirt
Here is another interesting outfit you can't take your eyes off. Black is sure never going to be boring again with a style like this. This is a simple black outfit for dinner and other formal events.
9. Stephanie Coker All Black Outfit Gives The Perfect Style Inspiration
Stephanie Coker is a celebrity you can trust to make every colour stand out and we must say, she does wear black well, This is an outfit worth having in your closet, perfect for all kinds of fancy events.
10. Marii Pazz Takes Fashion To The Next Level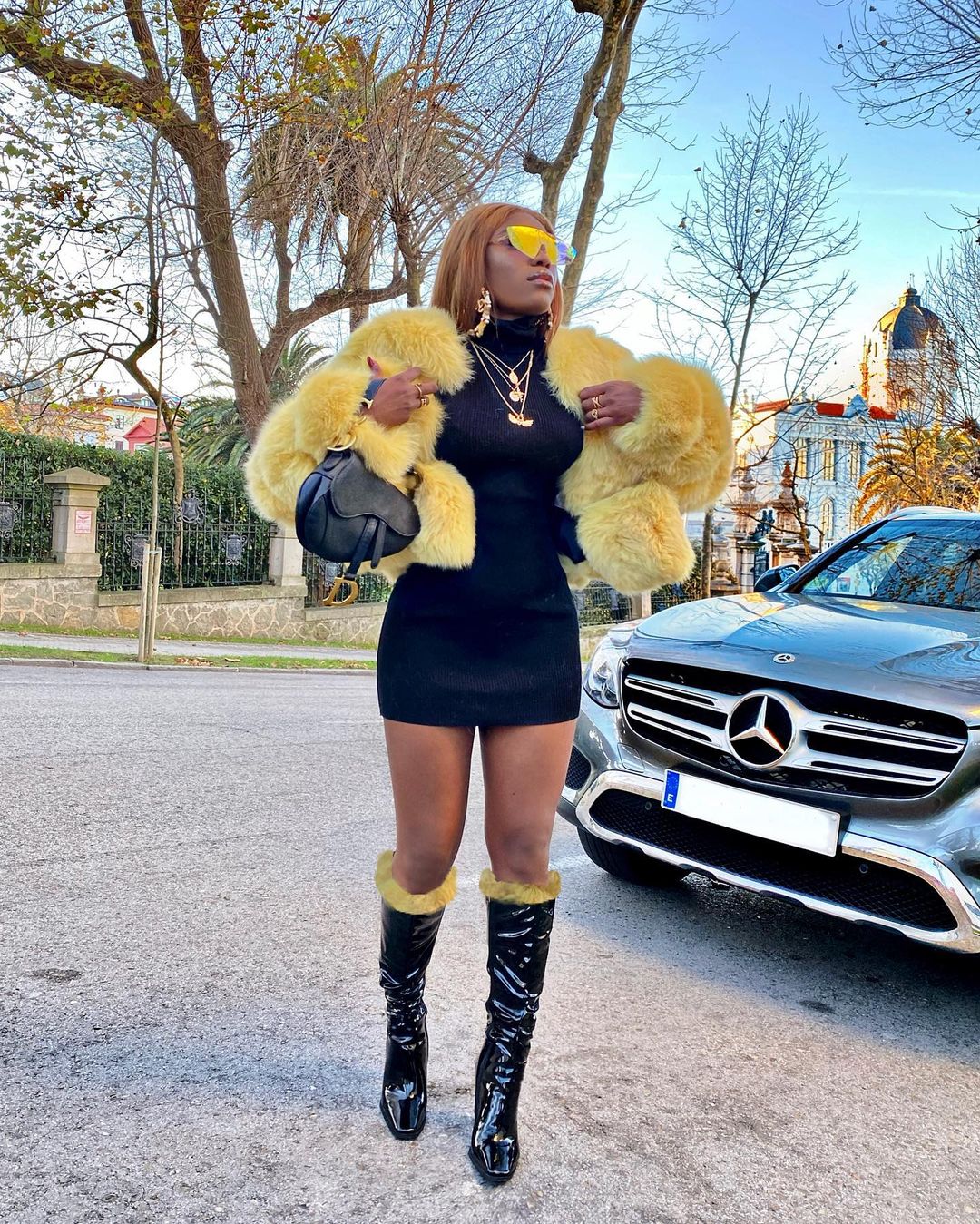 When it comes to fashion influencers with a top-notch fashion game, Marii Pazz will be found on that list. If you need to attend a formal event and stand out with your outfit then above is just the style to take a second look at.
11. Ini Edo Sets A Casual Black Leather Trend

Image: @iniedo // Instagram
Ini Edo sure knows how to make it effortless.
12. Rita Dominic Wows In Reserved Mini Gown
When it comes to style, fashion and beauty, Rita Dominic is unbeatable. Here is a chic outfit that is sure going to inspire your next coloured outfit.
13. Ani Kd Adds Green To Make Black Pop
Green is an interesting colour and in this outfit above we can see how it has been combined with black to make a fashion statement.
14. Rachelle Mode Has Style With A Sophiscation For Us
Image: @mode_by_rache // Instagram
A blazer has never been one to be ignored. This is an outfit you can copy for work or any occasion.
15. Kika Good hair Carries Every Style Gracefully
Kika Good hair has decided to elevate the crop top paired with coat trend. It is one to stand out for a very long, it is interesting and you can have it worn for all kinds of occasion. This is a great outfit for fall and it is going to be around for a very long time.
---
A Celebrity and fashion influencer with a good fashion sense is always going to stand out and they are our favourite. It is important to know the celebrity-approved tips that will enable you to style monochrome black outfits in all seasons. Black does not have to be a boring colour, you just have to figure who to pair it. Don't be afraid to go with different textures and materials, you can also use accessories like shoes and scarves to add colour to it.
Read more on celebsthatrock and fashion tips: