Brown has always been an exciting colour, and you can't help but love how it can be between bold and cool depending on the shade you are going for and this week on CelebsThatRock, we are going for personal enviable styles that are brown and not to forget white, which has been known to be a fashion colour for years and since celebrities and fashion influencers are all about creating, we are not surprised they have found a way to make every colour count.
There are so many different shades of brown that you can easily found something in your wardrobe to match and it might be tricky to get what you want but it pairs nicely with all kinds of colour although you should work with a darker shade of brown when pairing with bright colour.
Styles are basically about confidence and setting a trend and when you are all out of ideas on what to wear on days you need to keep it toned down then the best ideal is to go neutral and we must say, the brown colour is the way to go.
Breaking the rules in fashion is not new to celebrities and fashion Influencers as they come up with amazing ways to pair any colour you can think of, while brown is undoubtedly the easiest colour to wear as they literally match everything and here are 13 approved ways to slay in brown tone this week.
1. Alex Unusual Keeps It Cool With A Jumpsuit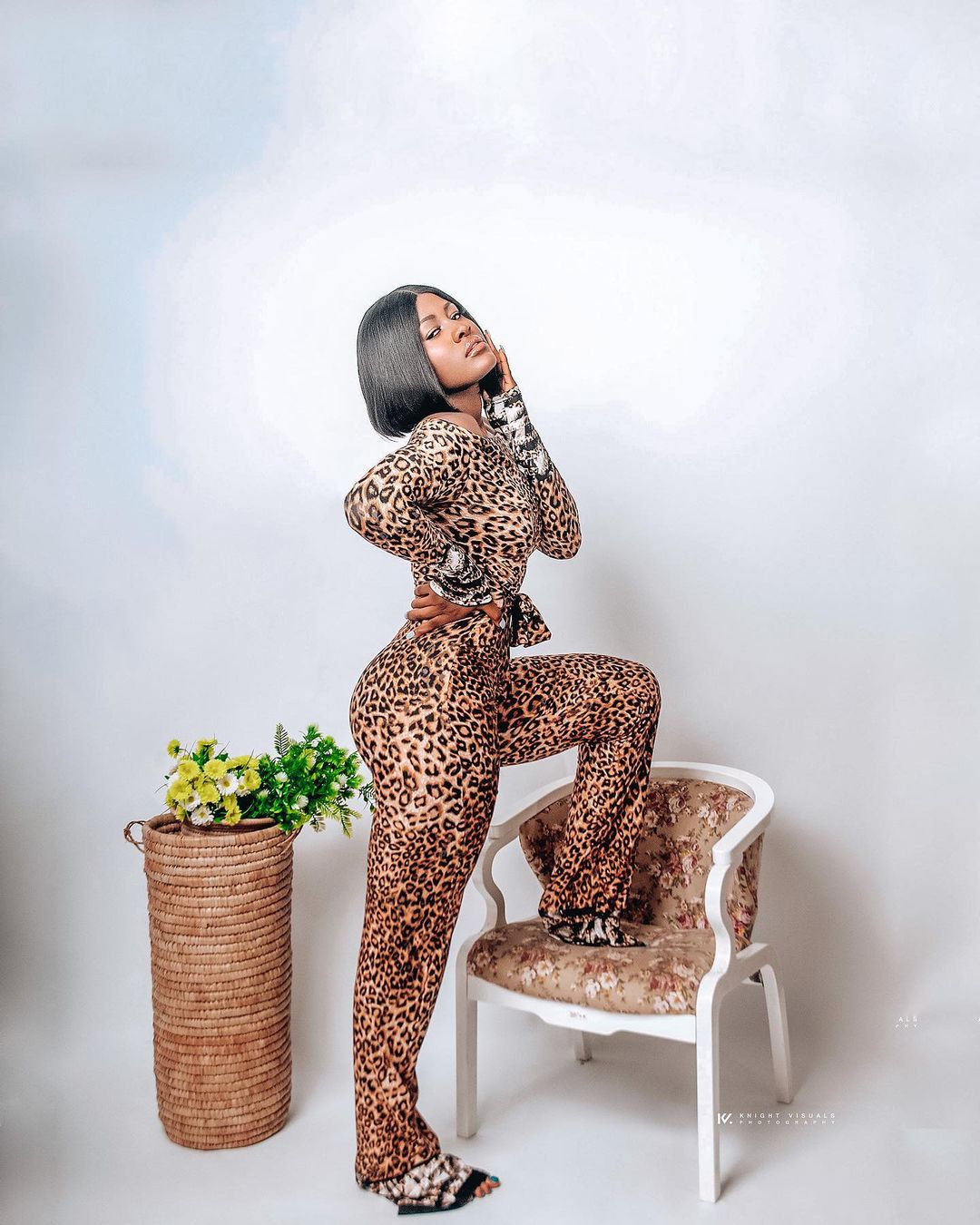 Alex Unusual is a diva with an eye for fashion, she keeps it exciting and easy to replicate for anyone. This is a simply jumpsuit style you are sure to love for its simplicity and cool colour, this is an outfit that can be rocked for all kinds of events and all you need is a confidence to slay in it.
2. Serwa Amihere Keeps It Sleek With A Gown
Serwa Amihere is regarded as the queen of business styles and you can always be sure she keeps it trendy and fancy enough to pull attention and this week she has just the perfect brown colour to rock for a business outing,
3. Thuli Mazibuko Keeps It Fancy And Casual
If you are looking forward to keeping it simple for summer then above is the perfect outfit to replicate.
4. Thuli Mazibuko Keeps It Fancy And Casual
Fashion is a lot about standing out and Thuli Mazibuko is doing a good job of it. This is an all shades pairing of brown for keeping it cool and light during summer, it's a style combination that is great for any season and during winter all you need is a brown jacket to complete the look.
5. Cynthia Nwadiora Stylish Outfit Is Definitely One To Stand Out
Cynthia Nwadiora go for full time sassy and classy this time and we must say we love the look, this is definitely a style combination worth giving a try, a skirt with shirt might seem regular but this one particular is sure going to leave a print.
6. Marii Pazz Sets A Cocktail Trend
Marii Pazz might just have the perfect dress to make anyone look stunning especially if you like it bold and sexy.
7. Thameenah Saint Cross Cape Style Can't Go Wrong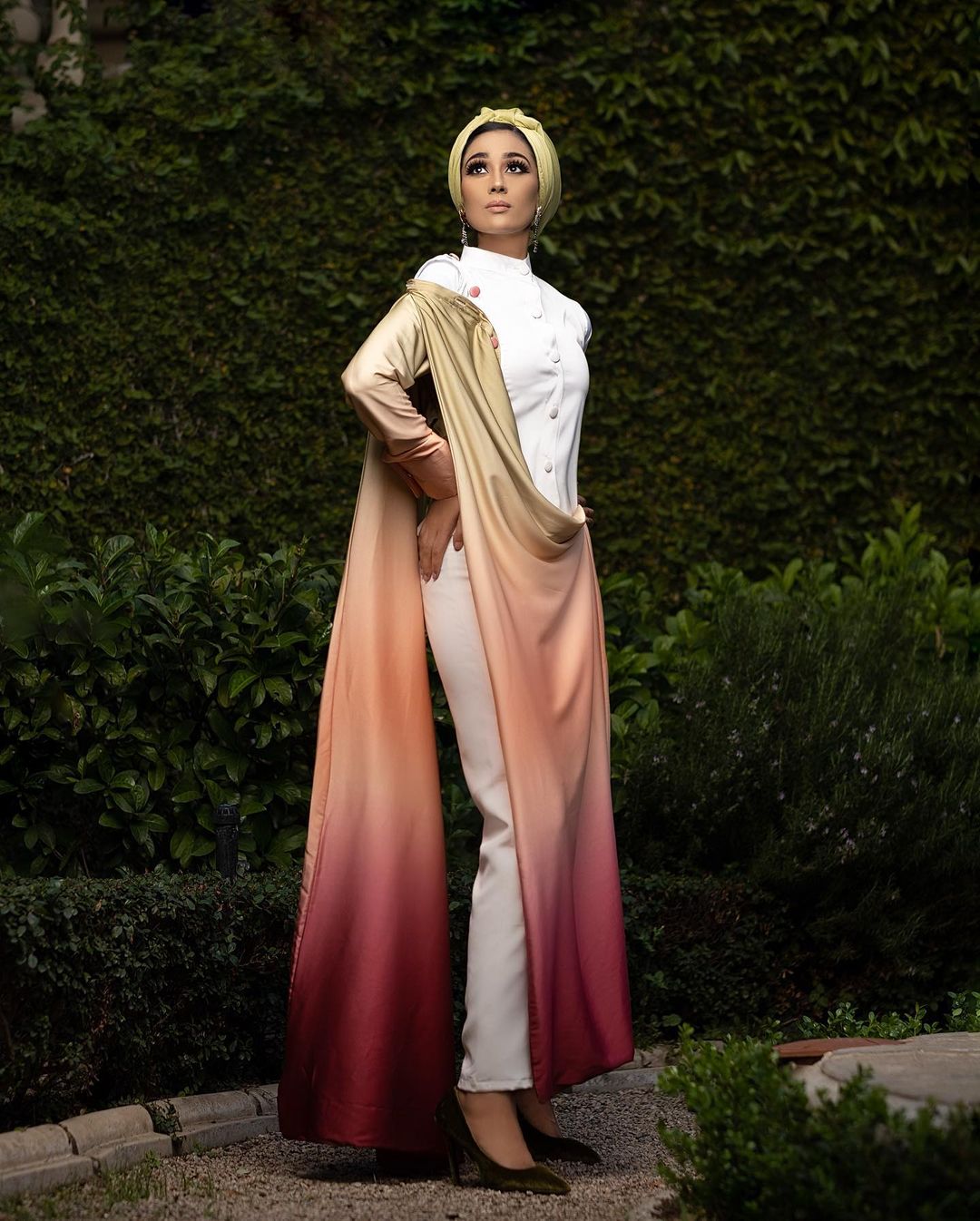 Thameenah Saint is a fashion influencer that needs no introduction. This style above will have anyone dropping their jaw in amazement, it leaves more to the imagination and the colour combination might all seem pretty cool but they are simply fascinating as well.
8. Lerato Kgamanyane Look Stunning In Brown
A picnic could get more interesting when you are a shade of brown to compliment the weather and keep things less dramatic. Lerato Kgamanyane has just the right pose while also rocking a jumpsuit that keeps you comfortable while you have fun.
9. Tolu Bally Elegant Chocolate Gown Is All The Glamour You Need
Looking for a fashion influencers with a  distinguished taste in styles? Tolu Bally is a fashion influencer with an impeccable taste in styles and above si a fitting example.
10. Beverlyoh Keeps It Simple And Stylish In Two Piece Outfit
If you are looking for a perfect formal outfit that is classy then here you have it.
11. Bettinah Tianah Keeps It Modern And Cool
Bettinah Tianah seems to have added a bit of old school to a modern style and it's absolutely lovely, obviously worth a second and a third look. You can also be paired with heels depending on your preference.
12. Chika Ike Leaves No Stone Unturned
Chika Ike had her fashion A-game on at all time, her simply pants and top this time has an interesting attitude with it. This is a style that is going to be in trend for a long while.
13. Sade Akinosho Keep It Sassy And Fun
Shade Akinosho always have her followers swept away with her choice of styles, there is always something interesting and fascinating to watch out for every day or every week. The perfect word for this combination is "Dashing". If you are up for a stylish outfit that is going to be talked about for a long while then above is the right style of inspiration.
14. Toke Makinwa Keeps It Fun And Comfortable
Fun and comfortable is something everyone will like to accomplish in an outfit and gorgeous Toke Makinwa did have this all gathered in this effortless outfit. You designer is going to enjoy working on this elegant gown as it's not just simple to replicate but you can create yours with your own personal style.
15. Veronica Ebie Keep It Simple And Cute
Brown has always been a colour anyone can pull off and here is a style that helps you keep it cute and elegant. A skirt and a top can't be denied to have gotten more love in the fashion trend and it continues to get better.
---
Brown is a great way to look sophisticated and stylish without trying too hard and they haven't stopped the designers from creating something unique with it every time they get their hands on it rather they have found interesting ways to make it look exotic, whether you are wearing it in stripes with white or a simple chocolate brown, it is inescapable.
Brown is warm and surprisingly flattering and the perfect way to get how to rock brown without being cliche is from celebrities and fashion influencers hence our list above.
Which of the shades of brown and outfit has found their way to your heart and is going into your closet? Leave us a comment in the box below and ensure to follow us on @thrivenaija for more styling tips.
Read more on celebsthatrock: