We all know skincare is essential, but many people neglect the responsibility of taking proper care of their hair. The best way to take good care of your hair is to make sure that it is always hydrated.
There are several amazing hair moisturizers available that you can apply to moisturize your hair, they also double as a means of nourishing your hair so that the hair growth process is seamless and void of hair damage or breakage caused by dry or dehydrated hair.
As amazing as moisturizing your hair is, you also need to know how to moisturize your hair such that it gives the desired results as well as how often you need to moisturize your hair.
What You Should Know About Hair Moisturizers
 A hair moisturizer is a hair care product that is packed with enriching ingredients that are meant to keep your hair hydrated. Hair moisturizer is applied to the hair to help to retain or increase to a healthy extent the natural moisture level of a person's hair.
Your hair can get dry and frizzy as a result of unfavorable weather conditions, chemicals in hair products you use, or having genetically dry hair but as long as you have a good moisturizer, you can keep it hydrated and safe from damage or breakage.
How to Moisturize Natural Hair with a Leave-in Conditioner
What you need:
Water 
Spray Bottle
Leave-in conditioner 
Wide-tooth comb.
Essential oils of your choice.
Here are the steps to follow: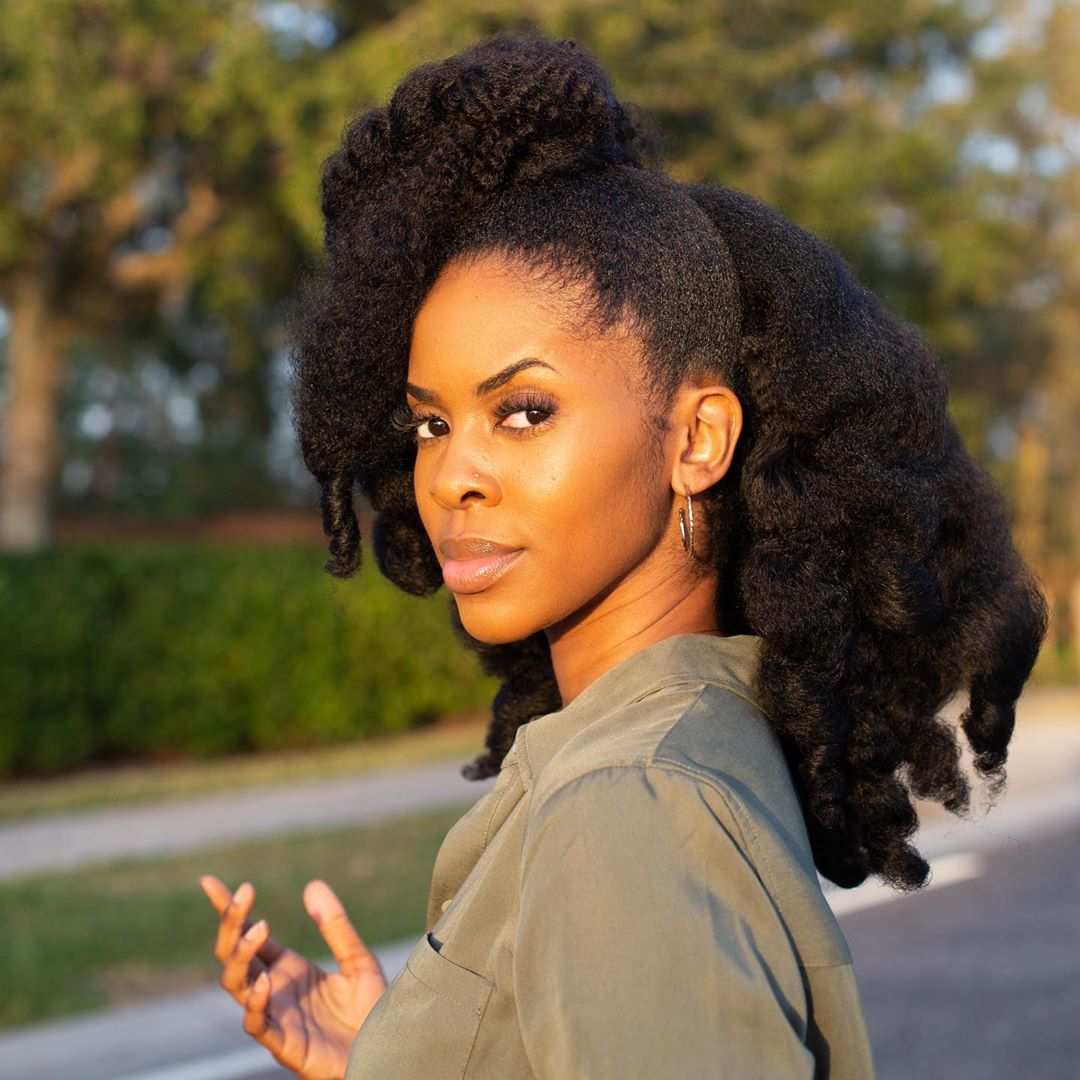 Step 1:
Make sure your hair is clean before you moisturize, this means that it must have been washed clean with shampoo within the week. Moisturizing dirty hair will have no effect, so do not ignore this step else the other steps would be futile.
Step 2:
Now, separate your hair using your hands into small sections. If you have reasonably long hair, you can simply put it in four sections for easy application. Some persons might choose to moisturize their hair without sectioning it but this method is ineffective and you are likely to miss several spots on your scalp that need to be hydrated especially if you have thick hair.
Step 3:
Get your spray bottle and fill it with clean warm water. Spritz your hair generously with the water, and make sure it gets to every corner of your hair and your scalp as well. Water is the best natural moisturizer so you need to prep your hair with it before you use a leave-in conditioner. Massage your hair gently after spraying it with water to open your hair cuticles to be hydrated.
Step 4:
Next, apply a water-based leave-in conditioner to your hair which is still in small sections. Massage the leave-in conditioner into each section one after the other so that it gets in just right. Let your hair really soak it in for a few minutes after massaging.
Step 5:
Comb your hair gently with a wide-tooth comb while it is still in sections, this makes it easier to comb. Apply your essential oils generously as a means to lock in the moisture. 
Step 6:
Finish by twisting your hair loosely yet securely, this keeps the moisture in from your hair strands to your scalp. With this protective style in place, you can rest assured that your hair will stay in great and healthy shape.
Step 7:
Make sure you cover your hair with a satin or silk bonnet, especially when you want to take a nap or sleep at night.
How Often Should You Moisturize Natural Hair?
Unlike other hair care requirements that need to be spaced out and be done only on a weekly or monthly basis, moisturizing your natural hair is a daily requirement. Hydrated hair is the best kind as well as the most healthy form to keep your hair in.
Just as you need a certain amount of water daily to sustain you on a daily basis, your natural hair also needs to be moisturized daily especially when it is being left out to be styled or rocked as an afro.
Also, in the same way, your throat gets parched when you have not had enough water, and your hair also gets dry and frizzy when it is not moisturized often.
If you've struggled with length retention at some point and you're wondering what you're doing wrong, it's probably that you have not been moisturizing your hair enough, it might also mean that when you use hair moisturizers, you do not apply it properly in a way that the moisture is locked onto your hair scalp and strands to take full effect.
Moisturizing daily and properly is an effective way to promote length retention.
Hair moisturizers are gentle on your scalp so it gives you soft and fluffy hair, this makes your hair easy to braid and it feels great when you run your fingers through it.
<
Moisturizing your natural hair daily also makes combing your hair an easy and enjoyable process. It also gives your hair a healthy shine that would easily put you in a great mood, we all know how tedious dry and dull natural hair can be.
Summary
Having good skin is amazing, but good skin & good hair? An unbeatable combo. By simply using a leave-in conditioner, hair serum, and water to moisturize your hair daily, you can keep your hair healthy and hydrated.
We all love it when our hair feels good, dry or frizzy hair only makes braiding or styling your hair painful and undesirable. By moisturizing daily and locking on the moisture with essential oils and a protective style, we can promote the growth of healthy, luscious, soft, and long hair.